10 Asian Ingredients That Will Elevate Your Dishes
Fish sauce is your friend.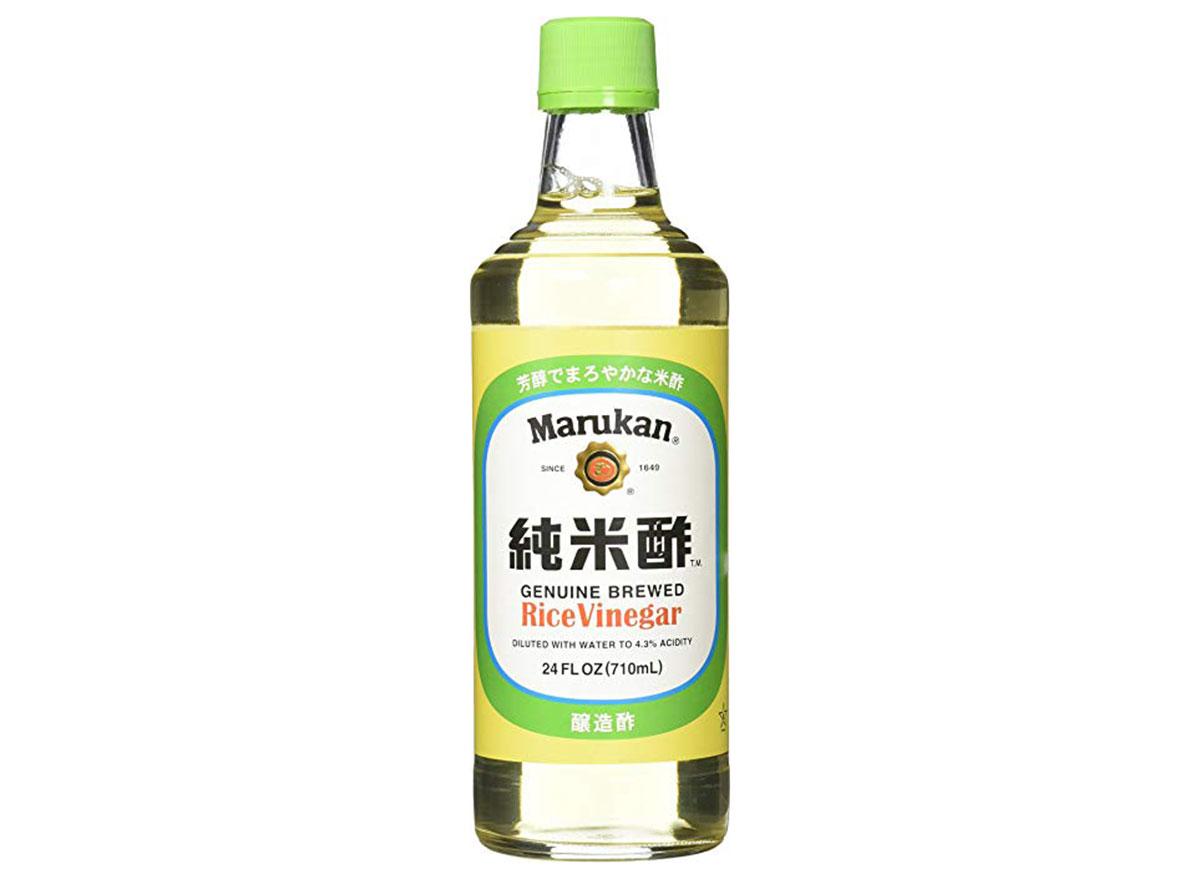 Chances are, you've probably made some kind of stir-fry in a pinch for dinner with whatever leftover protein and veggies you had from the week. However, there are tons of Asian dishes you likely haven't explored yet! Many Americans tend to order in Chinese food and other Asian dishes instead of making it for themselves, but this kind of cuisine is totally within your cooking reach. With a pantry and fridge stocked with the staple Asian ingredients, you can whip up anything from bibimbap to biryani quicker than delivery would arrive at your door.
"For many Asian recipes, you don't need to use a ton of ingredients, but it is important to balance the flavors of those ingredients in your dish," says César Herrera, chef instructor at Auguste Escoffier School of Culinary Arts in Chicago, Illinois.
Once you have the following 10 chef-suggested items handy, you can create tons of Indian, Thai, and Chinese dishes in your very own kitchen.
"You can play around with different flavor combinations, be more creative, and use your imagination," Herrera says. "You'll be surprised with all the wonderful flavor combinations you can create!"
So, without further ado, it's time to head to the store and pick up these Asian ingredients that will take your meals to the next level.
Fish Sauce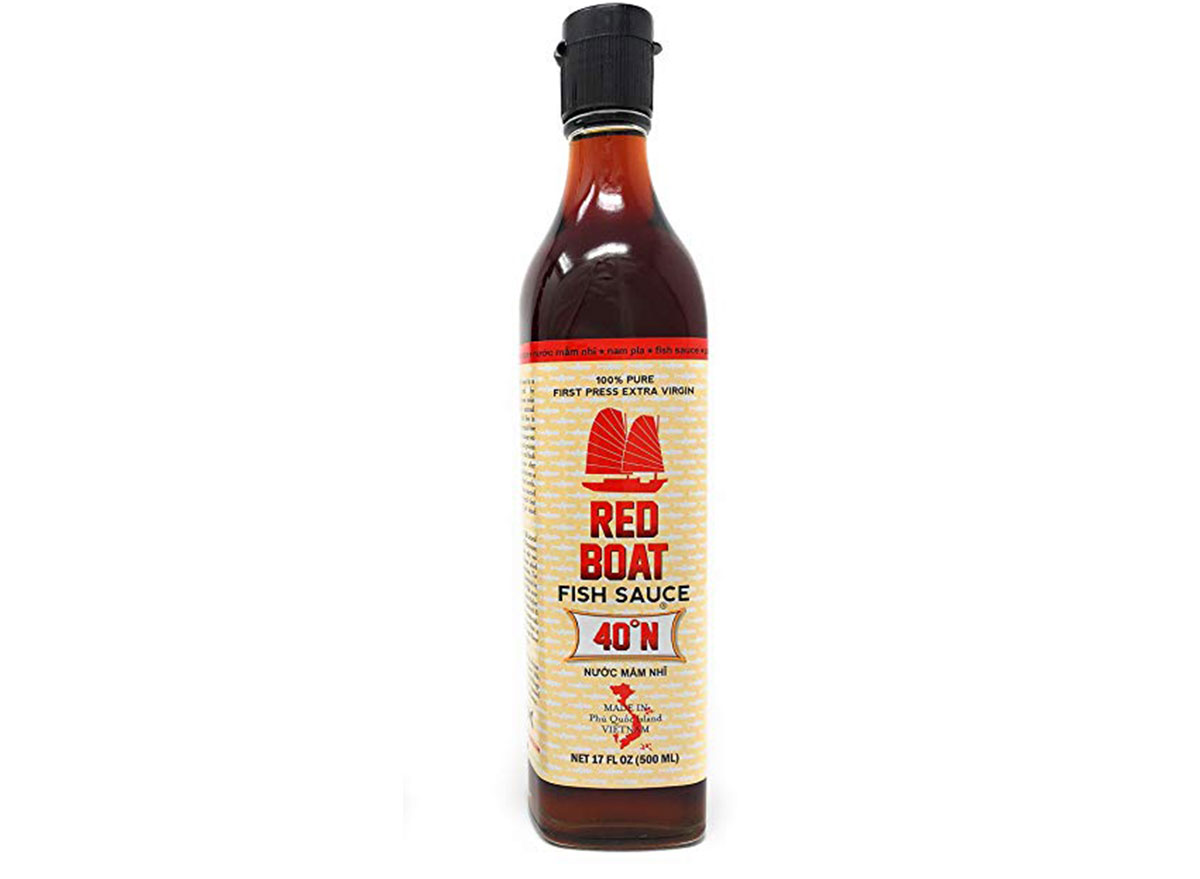 Don't let the smell, name, or ingredients of this condiment turn you away. Fish sauce is a real catch.
"This is the liquid product of fermented anchovies," says Liz Bomze, managing editor of Cook's Illustrated in Boston, Massachusetts. "It's strong stuff with an intense aroma, and it boasts a rich, savory saltiness that adds depth to countless Thai and Vietnamese dishes."
Bomze specifically suggests Red Boat 40°N Fish Sauce, which, she admits, "costs more than most other brands, but it's worth seeking out." According to the editor, "its flavor is really rich, balanced, and complex, thanks to its super-high protein content."6254a4d1642c605c54bf1cab17d50f1e
Plus, Bomze says, "an independent lab confirmed for us that Red Boat contains nearly double or even triple the protein of other products we tasted."
Try This: Fish sauce can be used as a substitute for anchovies (½ teaspoon per fillet) in recipes where the fish is used to add savory background flavor (think: Caesar salad dressing).
You can also add it judiciously to marinades for a savory, yet not fishy flavor, Bomze says. Ross Henke, executive chef at Quiote in Chicago, Illinois, uses fish sauce to add depth to slow-braised short rib recipes.
Eating vegan? Try Bomze's meat- and dairy-free alternative: "Simmer 3 cups water, ¼ ounce dried sliced shiitake mushrooms, 3 tablespoons salt, and 2 tablespoons soy sauce over medium heat until reduced by half. Strain, cool, and refrigerate for up to 3 weeks. This makes 1 ½ cups," she explains.
Rice Vinegar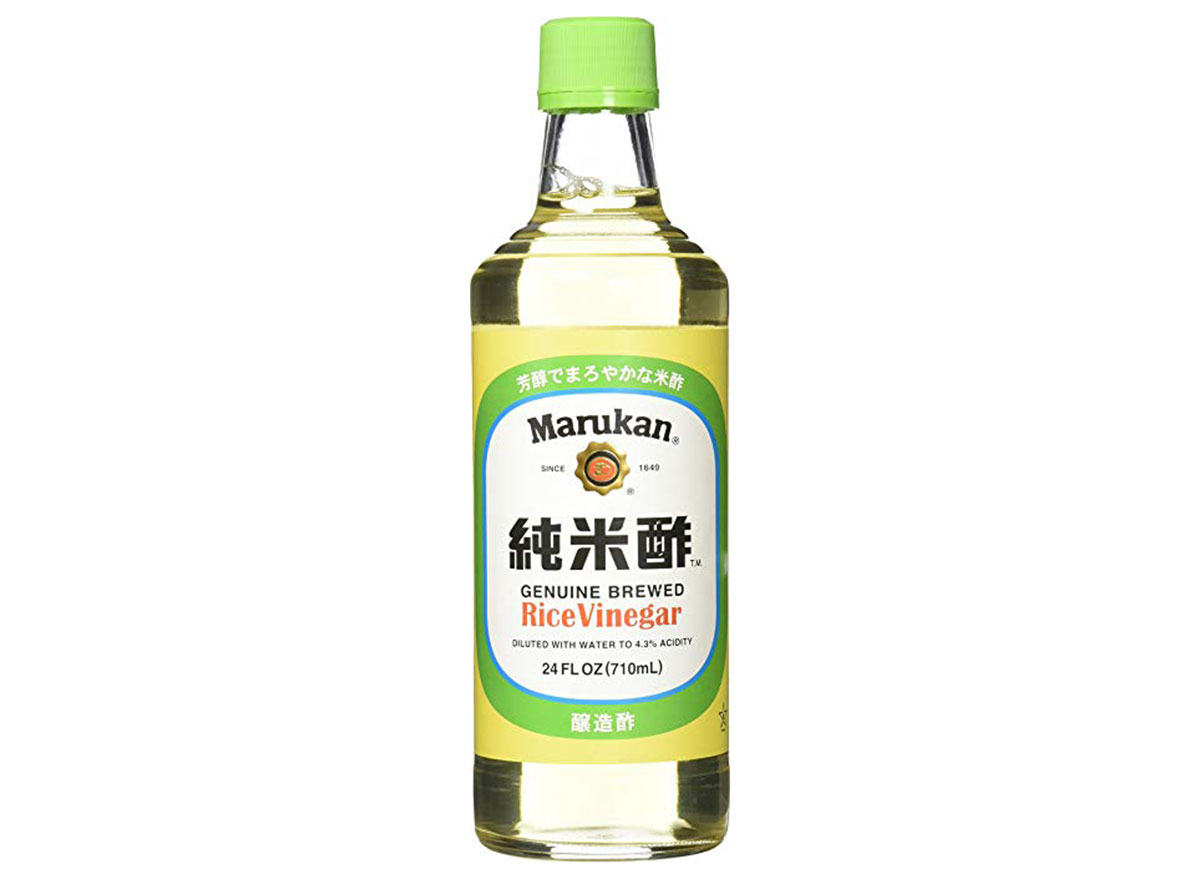 Salt, fat, acid, and heat are the essential building blocks for the best recipes, as chef Samin Nosrat famously said. Acid—which is found in citrus, vinegars, and more—is used to balance out the seasoning (salt), the rich elements (fat), and the spice (heat).
"Not to be confused with rice wine—and sometimes incorrectly called rice wine vinegar—rice vinegar has malty sweetness and mild acidity," Bomze explains. "It's primarily used to season sushi rice and stir-fries, and it makes a less-sharp alternative to other vinegars in dressings." And you can get it seasoned or unseasoned.
Try This: Use unseasoned rice vinegar, which has no added salt or sugar, in dressings and sauces.
Use the seasoned kind for acidity and sweetness. "I like seasoned rice vinegar for a quick light pickle to accompany a heavy dish," Henke says.
Soy Sauce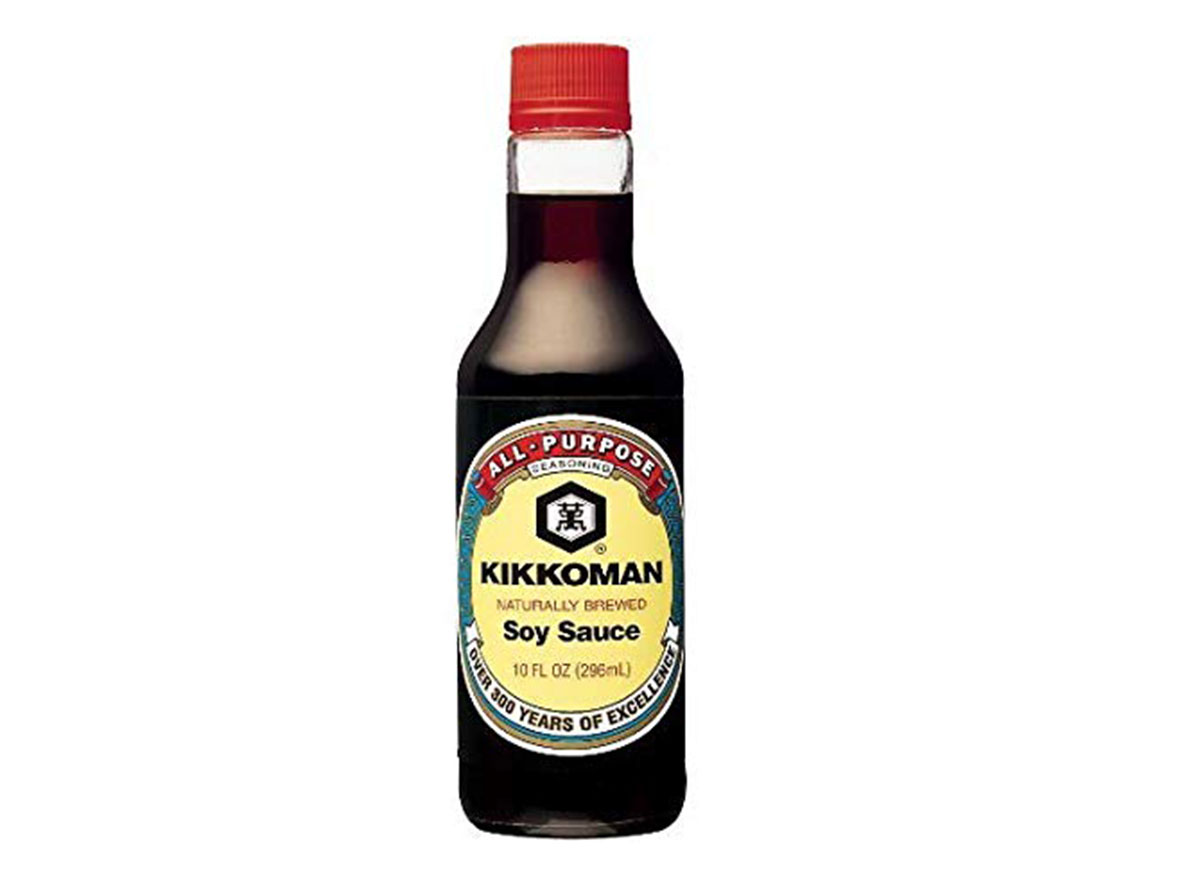 Chances are, this is the Asian ingredient you already have in your kitchen. But are you really using your soy sauce to the best of its ability?
According to Bomze, you could be using this savory goodness—which is made from soybeans fermented in a brine with toasted wheat—in far more than just Asian cuisines. She puts some "in recipes as diverse as barbecue, burgers, fried chicken, and vegetable soup."
Look for soy sauce that's labeled "fermented" or "brewed," which indicates that it was made with a slower and more traditional method than other modernized (and often cheaper) sauces. "In taste tests, we noticed a clear divide between traditionally-made products and those that were produced by a shortcut approach," Bomze says.
If you're gluten-free, opt for tamari, a liquid byproduct of miso, for a similar savory flavor.
Try This: "Soy sauce is a key ingredient in one of my favorite marinades, that also includes honey, a ginger glaze, and a little bit of five spice powder," Herrera says. "I use this with shrimp, chicken, pork, or vegetables, and serve it over jasmine rice, rice noodles, or salad greens as well."
Gochujang
It's all about that base—and gochujang is the one you want for all your Korean dishes.
"This moderately spicy, salty, savory paste made from chiles, glutinous rice, fermented soybeans, and salt makes a powerful base for Korean sauces and marinades—but don't stop there," Bomze says. "Stir a spoonful into soup, barbecue sauce, ketchup, mayonnaise, or butter, or thin it with water to a drizzling consistency and use it as a condiment for eggs, vegetables, rice, noodles, or dumplings."
And don't be afraid to buy in bulk. Gochujang stored in the fridge in a tightly-sealed container "lasts indefinitely," according to Bomze.
Try This: Besides Bomze's applications, try this entree from Henke: "I often marinate cross-cut short ribs in a combination of gochujang, soy sauce, Asian pear, and rice wine vinegar, then grill over very hot coals."
Broad Bean Chili Paste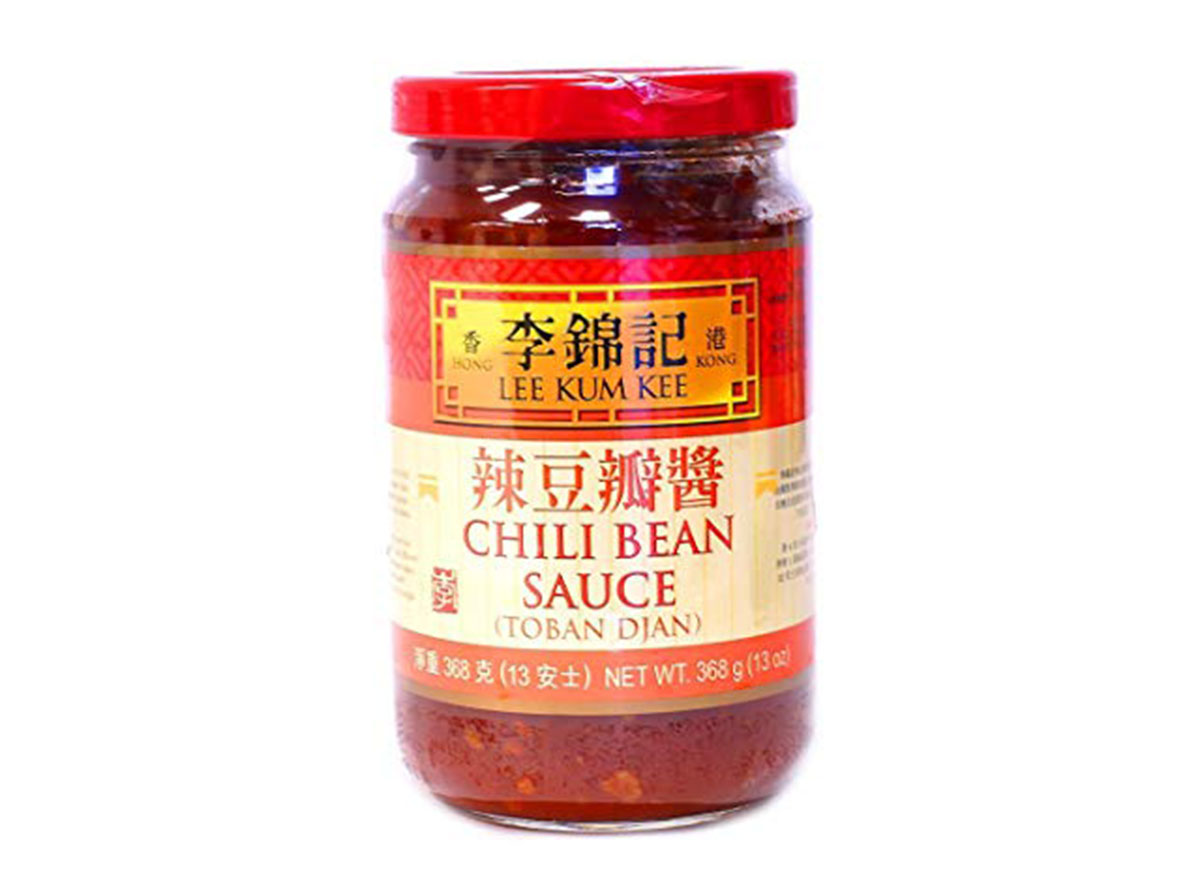 Spice is nice, but a dish doesn't have to be dangerously hot to be enticing, which is where your broad bean chili paste comes in.
"Also labeled doubanjiang or toban djan, this deep reddish-brown paste, which is made from a combination of red chiles, broad (fava) beans, salt, and wheat flour, is fermented for up to eight years," Bomze says. "It lends a funky, meaty depth, along with heat, from the chiles."
Try This: Use it to elevate mapo tofu, green bean dishes, and other Szechuan-inspired meals.
Szechuan Peppercorns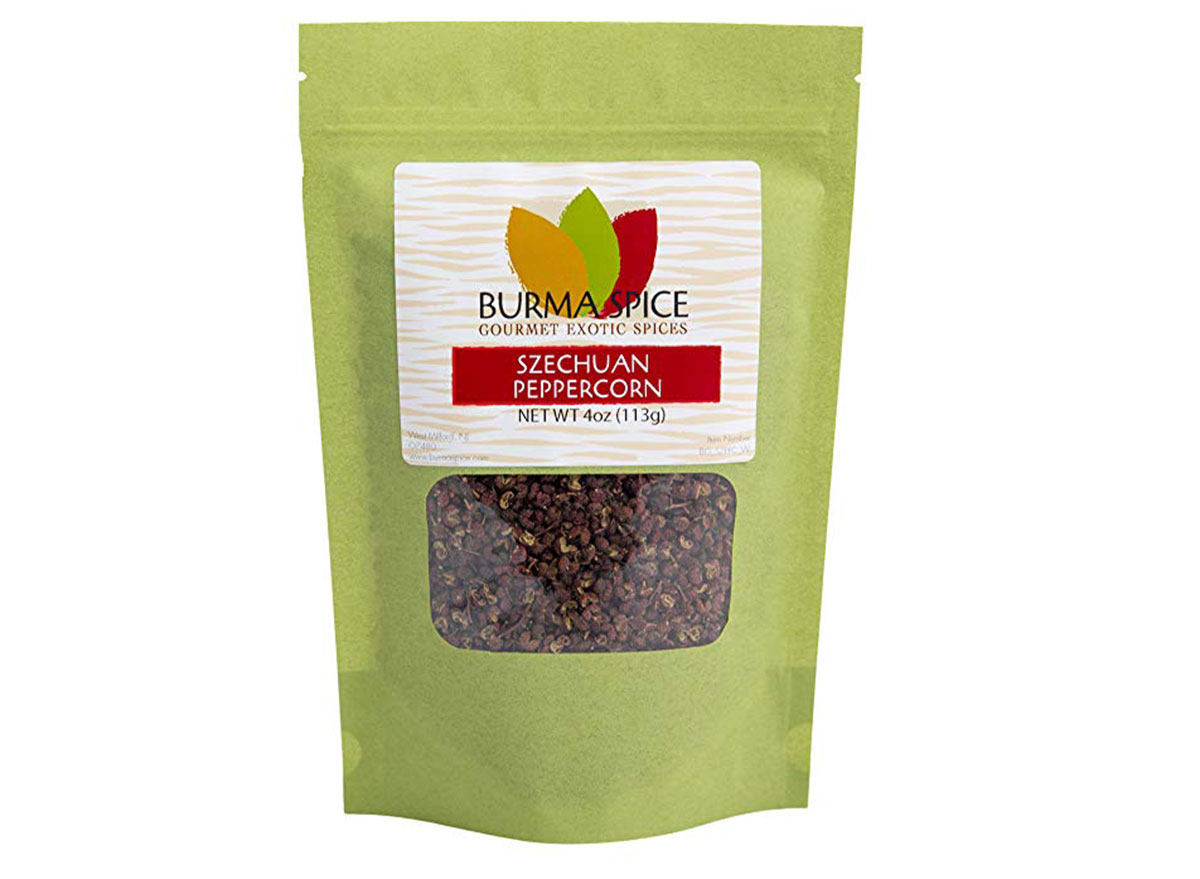 Don't be fooled by the "pepper" moniker. Szechuan peppercorns are "not actually peppercorns, but dried fruit rinds from a Chinese citrus tree," Bomze says.
They don't contribute heat and can't replace black or red pepper, but they do add "a unique tingling sensation and a piney, citrusy aroma," she notes.
As with any other spices, the fresher the better when it comes to Szechuan peppercorns. Because flavor and aroma fade over time, buy small batches often. When in doubt, use the smell test to ensure your peppercorns are still fresh: Rub a few peppercorns to crush them, then sniff. "They should smell potent and vibrant," Bomze says.
Try This: Bloom the peppercorns in oil (in other words, steep them in oil over heat for about 20 minutes). You can also grind them and sprinkle them over Chinese dishes like kung pao chicken or salt and pepper shrimp, Bomze says.
Jasmine Rice
Your side dish game will blossom with jasmine rice, which actually isn't a byproduct of jasmine plants.
"The grains have a delicate floral, buttery scent that's prized in Southeast Asian cuisines," Bomze says. "It's the result of a flavor compound common to all rice varieties, which occurs in high levels in aromatic rices such as jasmine and basmati."
To make sure you're getting a high-quality rice, look for packages stamped with a green seal from Thailand's Department of Foreign Trade. This indicates that at least 92 percent of the rice is the purest form of jasmine rice called Hom Mali ("good smelling").
Try This: Spice up your rice with turmeric and ginger for an Indian-inspired dish, or serve steamed alongside any of your favorite Asian entrees.
Coconut Milk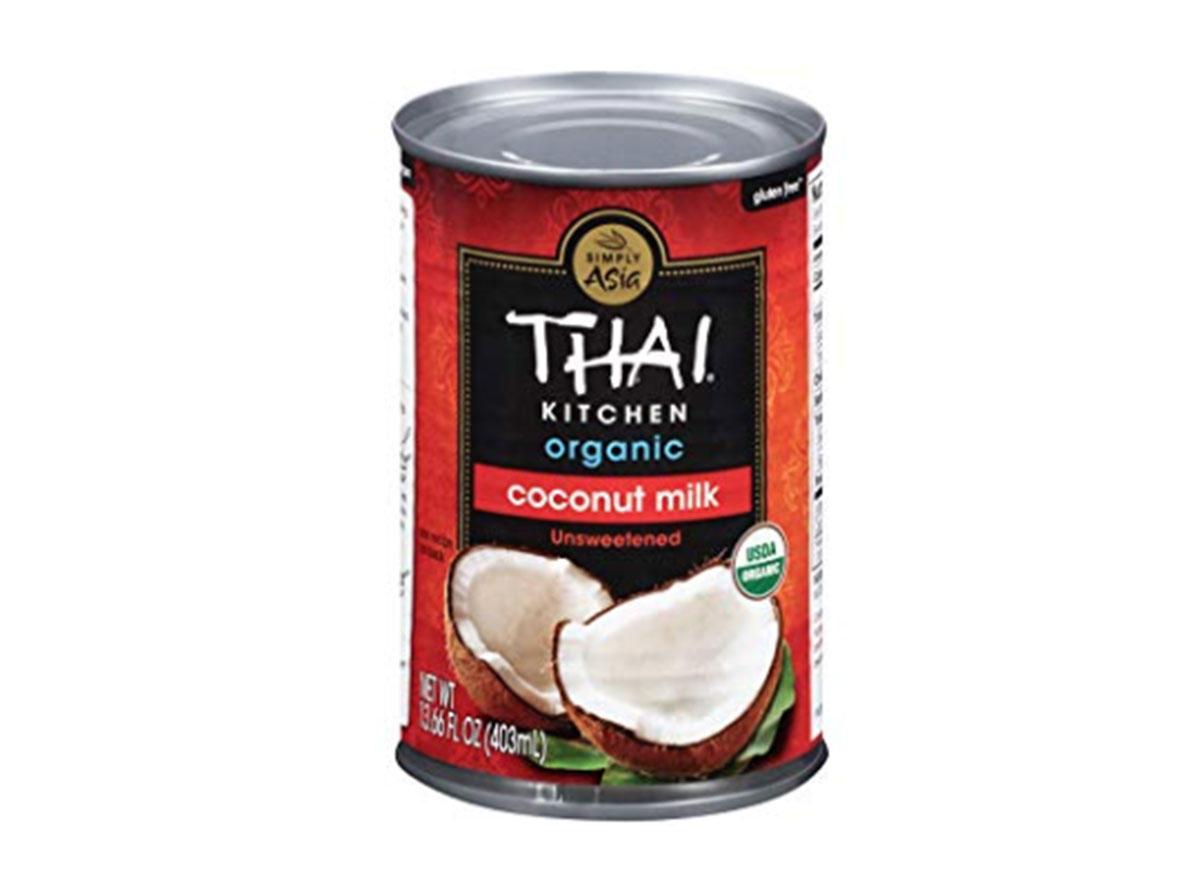 Vegan or dairy-free? Coconut milk is the ultimate swap for cream. It's been a staple in curries for decades, and is recently popping up in coffee shops and at cocktail bars in dairy-free lattes and in beachy tiki drinks.
Unlike coconut water (the liquid that resides in the cavity of coconuts), coconut milk is the result of pressed coconut flesh, and there are an endless number of ways to use it.
Try This: "I love using coconut milk in Thai chicken dishes or shrimp soup with fresh ginger, lemongrass, and rice noodles," Herrera says. "I also make a Thai coconut mango sticky rice dessert, which has the consistency of rice pudding." For toppings, he suggests throwing in "exotic fruits such as pineapple."
Fresh Ginger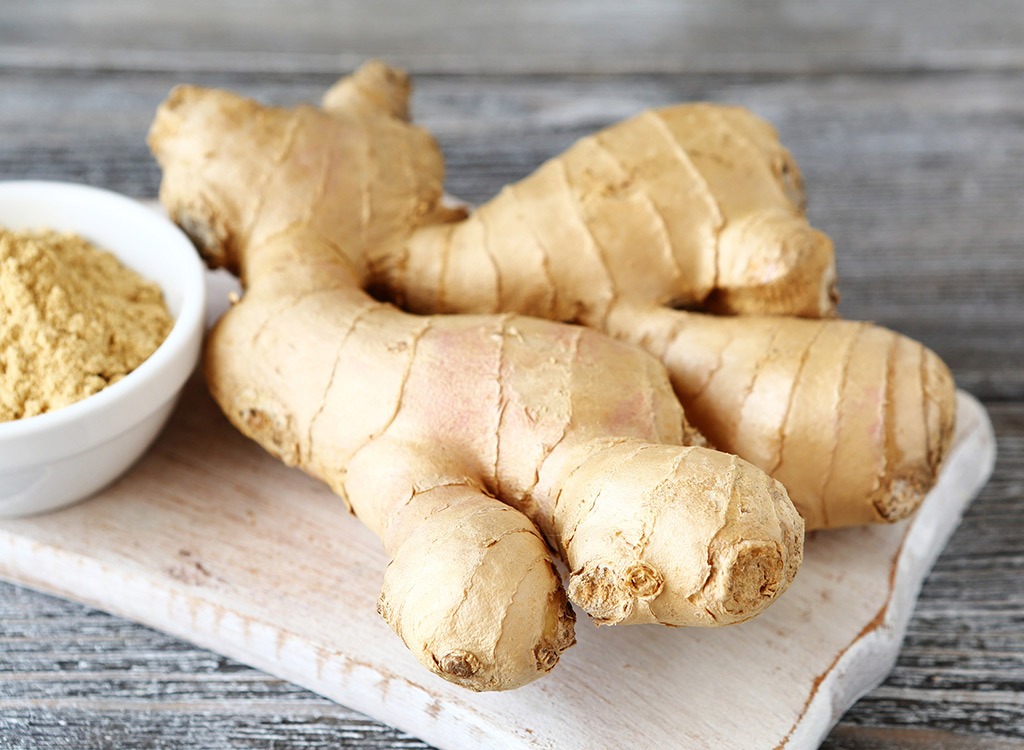 You may have ground ginger in your spice cabinet for cookies and pies, but don't overlook the fresh version of this robust root. Fresh ginger is slightly pungent, a bit sweet, and mildly peppery.
Mix it with a little vegetable oil before adding it to a hot pan, according to Bomze. Not only does this help prevent your ginger from burning, but Bomze says it also melds the flavors together nicely.
Try This: "When stir-frying, after you sear the meat but before you add the sauces, clear the center of your pan," Bomze says. "Add 3 minced garlic cloves and 1 tablespoon of grated fresh ginger mixed with 1 teaspoon of vegetable oil. Mash the mixture until fragrant, 15 to 30 seconds, and stir it into vegetables."
Sriracha Hot Chili Sauce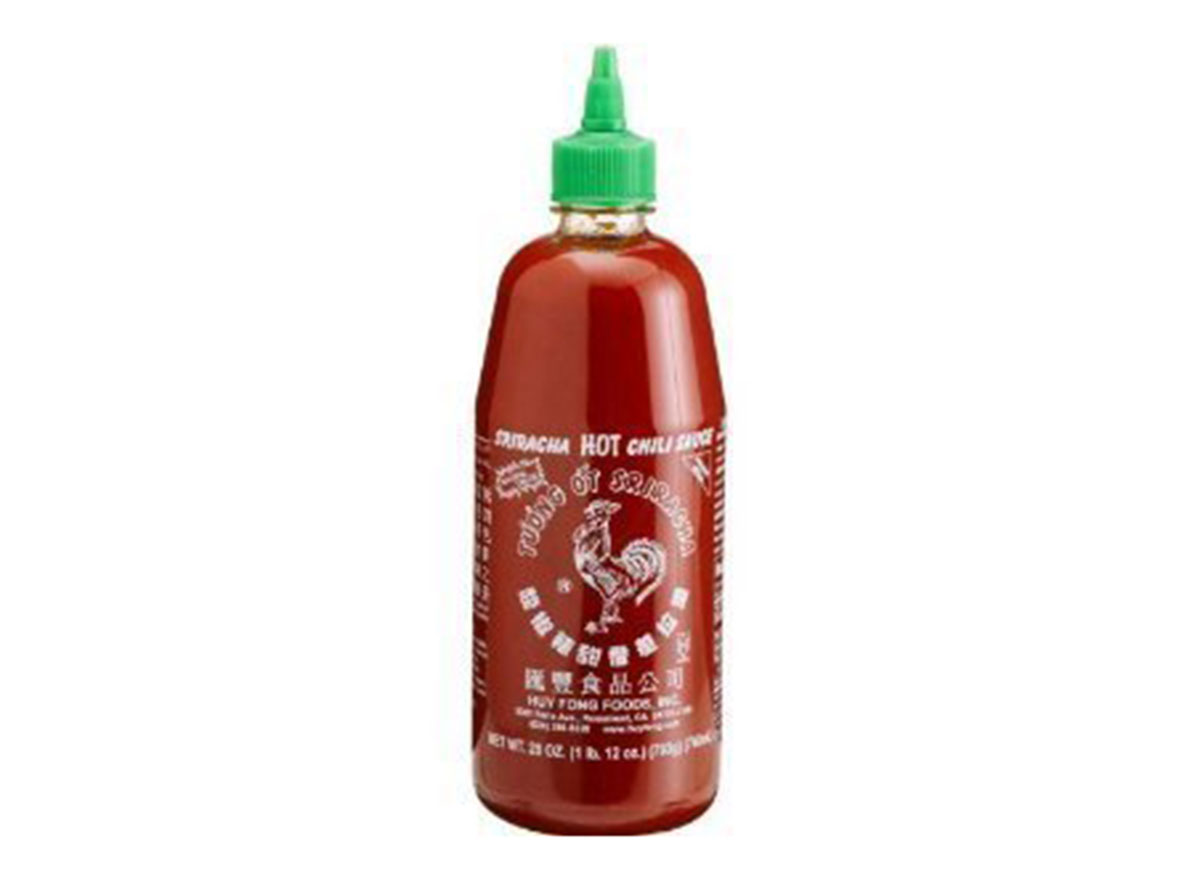 This is one of America's most beloved hot sauces—Asian or otherwise. Sriracha, which first hit U.S. markets in the 1980s, is made from a paste of chili peppers, distilled vinegar, garlic, sugar, and salt. Even if you're spice-averse, just a swirl of Sriracha can add so much flavor to your meal.
Try This: Use it to jazz up noodle and rice dishes, like pho, or to give your morning platter of eggs a little Asian flair.
Karla Walsh
Karla Walsh is a freelance writer, editor and restaurant brand manager based in Des Moines, Iowa, where she reports on fitness trends, wellness research, psychology, and healthy recipes.
Read more about Karla