The 8 Best Grocery Stores in Chicago
From organic fare to on-site taprooms, the Windy City's grocery scene has it all.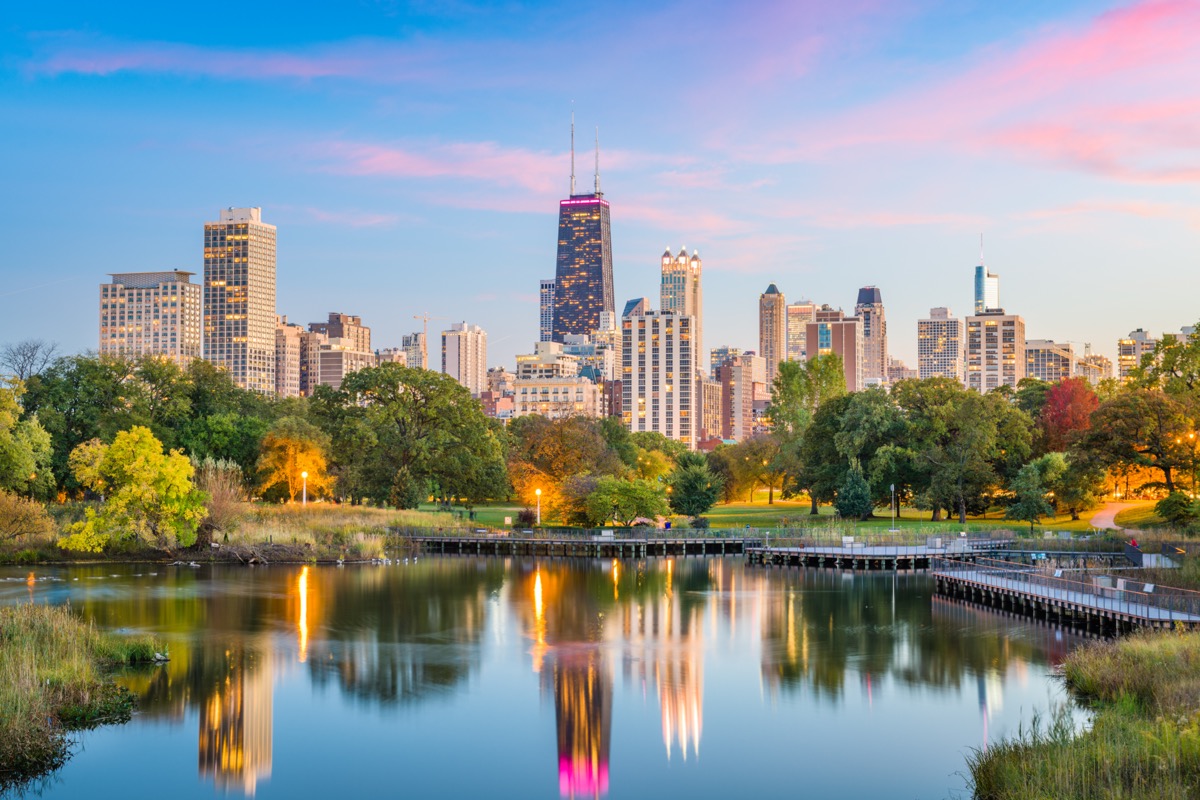 Take a moment to picture the Chicago food scene, and whatever pops into your mind probably looks something like this: deep dish pizza with an Instagram-worthy cheese pull, Italian beef sandwiches, and hotdogs dressed to the nines (hold the ketchup).
But contrary to popular belief, these delicious but formidable items are not all we consume. And when Chicagoans decide they need actual groceries to, you know, cook, a strong lineup of grocery stores is waiting to invite them inside.
This includes national companies like Trader Joe's and Whole Foods, of course. But Chicago is also blessed with a range of unique, independent grocers and regional chains. Whether you're a bonafide Chicago resident or just popping by the Windy City for a visit, consider one of these options for your next grocery store trip.
Joong Boo Market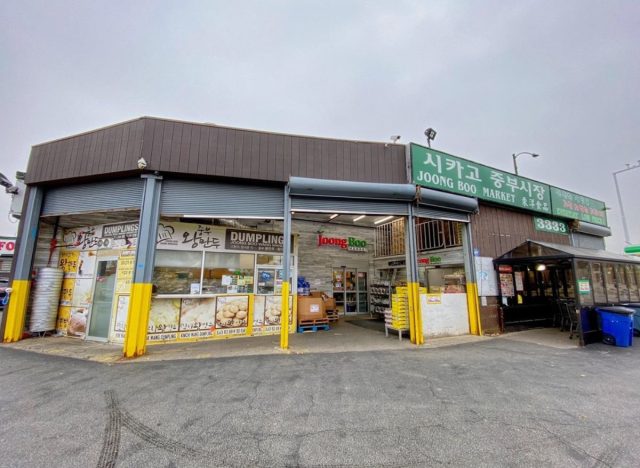 In most cases, shoppers are advised against hitting the grocery store on an empty stomach. But if you're planning to stop by the Joong Boo Market on Kimball Avenue, one of three locations in the Chicago area, an empty stomach is practically required.
Alongside the selection of Asian-focused fresh produce, meats, seafood and other grocery staples, a little cafe serves up authentic Korean fare for hungry shoppers. Yelp reviewers can't help but rave about the prepared rice dishes, noodles, and soups.
In the words of one fan, "that spicy beef soup has my whole heart."
In summary, go for the groceries, but stay for the food. And make sure to leave room for the massive, handmade dumplings sold at the stand just outside the market.
Mariano's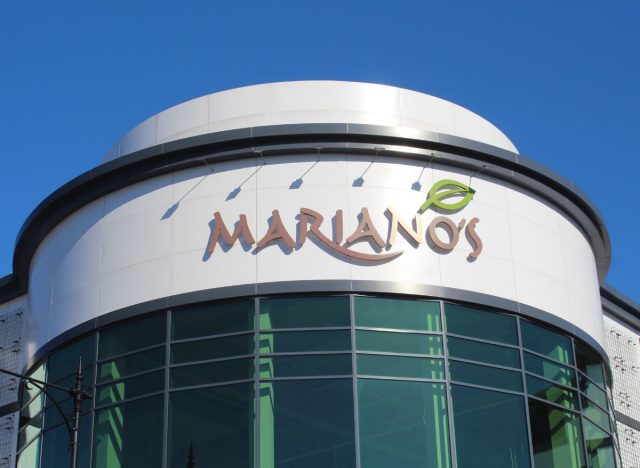 For grocery store fanatics, walking into a Mariano's is almost like how you imagined you'd feel stepping foot into Willy Wonka's chocolate factory as a kid. Stores operated by this Kroger-owned regional chain have so many shiny bells and whistles–like sushi counters, gelato stations, oyster bars, and bars selling actual alcohol–that you're almost distracted from the fact that the actual selection of groceries is really solid.
So shoppers in states further east can get a better picture, just think of Wegmans on steroids. Any over-21 readers that pay a visit to one of Mariano's 44 locations throughout Illinois also can't miss the sizable alcohol sections, which feature craft beers and well-stocked wine selections.
Jewel-Osco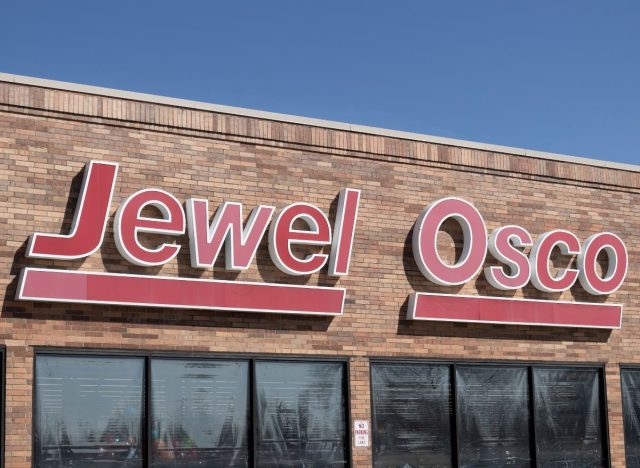 While Jewel-Osco may not be the most show stopping gown in your closet, it does have the same charm as that old pair of sweatpants that never ceases to be comfortable. The truth is in the data: foot traffic analytics platform Placer.ai recently found that Jewel receives more visits than any other grocery chain in Illinois.
The Albertsons-owned grocer is by far the largest retailer on this list with 188 stores throughout the Chicagoland area, Indiana, and Iowa. This reach is a major part of its charm since it's rare that Chicagoans are very far from a Jewel, where they can find a really reliable selection of produce, meat, dairy, and other pantry needs.
We'd be remiss if we sung Jewel's praises without mentioning that it has gained a cult following for its chocolate chip cookies, as well as the honey wings and fried potato wedges in the prepared foods section.
HarvesTime Foods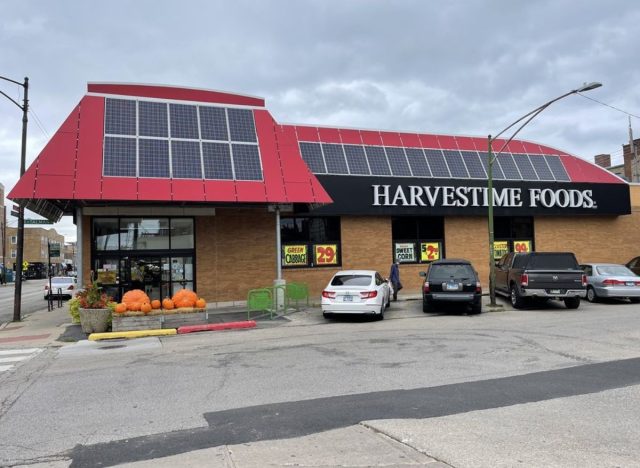 At a time when you can't escape discussions about the effects of inflation, HarvesTime Foods seems to be a welcome oasis for shoppers who crave reasonable prices but don't want to sacrifice on quality and variety.
Customers love that they can find a good selection of produce, meats, and grocery staples at this family-owned grocer, but the international offerings are another bonus. HarvestTime stocks its aisles with Greek, Balkan, Bulgarian, Middle Eastern, Asian and other global products that you won't find at just every grocery store.
As an extra plus, HarvesTime seems to have a reputation for delivering service with a smile. Yelp reviewers rave about the kindness and customer service from HarvesTime's staff.
Fresh Thyme Market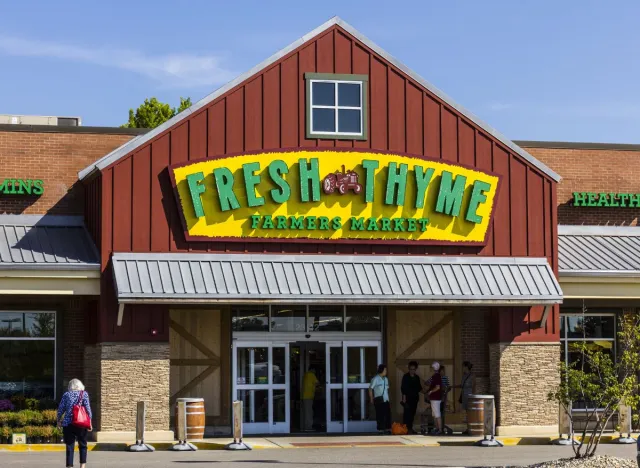 A worthy counterpart to Whole Foods and Trader Joe's, Fresh Thyme Market serves the segment of shoppers who crave organic, natural produce and high-quality ingredients above all else.
The regional grocery chain operates a few dozen grocery stores across the midwest and a solid handful around the Chicago area. The one store in the actual city, located at 2500 N. Elston Ave., has stood the test of time with many local shoppers since it opened back in 2015.
"I was very impressed with the quality of the selections in this store, the cleanliness, and friendly service," one Yelp reviewer wrote.
Fresh Thyme shoppers can find some of the typical name brands they'd see at other grocery stores, but the selection is elevated with a wide range of organic and health products.6254a4d1642c605c54bf1cab17d50f1e
Pete's Fresh Market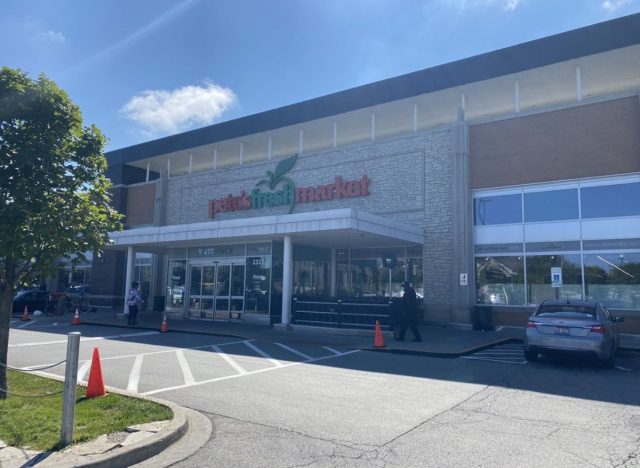 While it may not offer as many amenities as some of the other players on this list, Pete's Fresh Market still requires a mention because customers view it as a good, reliable grocery chain. At the end of the day, all you can really ask for in a grocery store is that you can find what you need at good quality and at a reasonable price.
"Who says there are shortages?  You would never know coming in here and seeing how well everything is stocked & organized," a shopper wrote of the location at Madison and Western.
Pete's Fresh Market shines especially bright in its produce section, which customers describe as huge, fresh, and well-organized. The chain's website currently lists 17 operating locations throughout the Chicago area, plus six more on the way.
Trader Joe's South Loop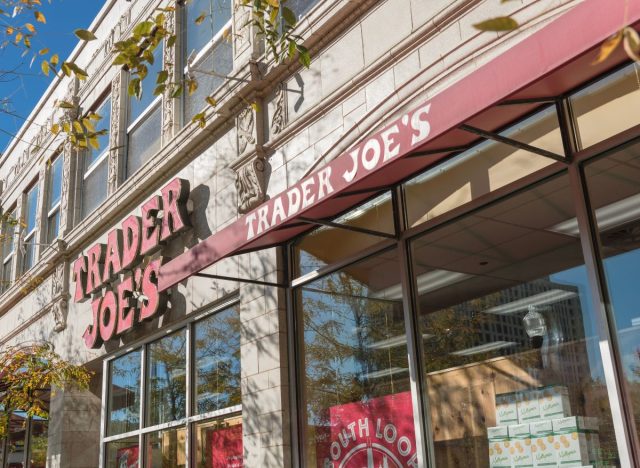 While most entries on this list can exclusively be found in the Windy City and the surrounding region, no list of the best Chicago grocery stores would be complete without a solid TJ's. After all, who can resist the pull of the retailer's sweet treats, unique seasoning blends, legendary freezer aisle, and exceptional customer service?
This Trader Joe's location in Chicago's South Loop seems to be especially popular among local shoppers, who attest that the store is consistently well-stocked, clean, and convenient.
As one fan summed it up on Yelp: "I enjoy going to Trader Joe's and this store is just as good as the others."
Whole Foods One Chicago
The one other national chain store rounding out this list deserves a visit for the novelty, at the very least. Chicago is known as the birthplace of the skyscraper, so isn't it poetically fitting that Chicagoans can take care of their grocery shopping inside of one?
In April last year, Whole Food opened this shiny new location inside the One Chicago high-rise between Chicago's River North and Gold Coast neighborhoods.
It may not be the most practical option for those instances when you have to embark on a quick grocery run for eggs or milk. But when you have some time, seize the opportunity to peruse its full-service coffee shop, on-site tap rooms, and aisles of groceries that are spotted with some local offerings.
Zoe Strozewski
Zoe Strozewski is a News Writer for Eat This, Not That! A Chicago native who now lives in New Jersey, she graduated from Kean University in 2020 with a bachelor's degree in journalism.
Read more about Zoe