The #1 Best Coffee to Drink If You Have Sugar Cravings, Says Dietitian
Curb your sweet tooth without the added sugar.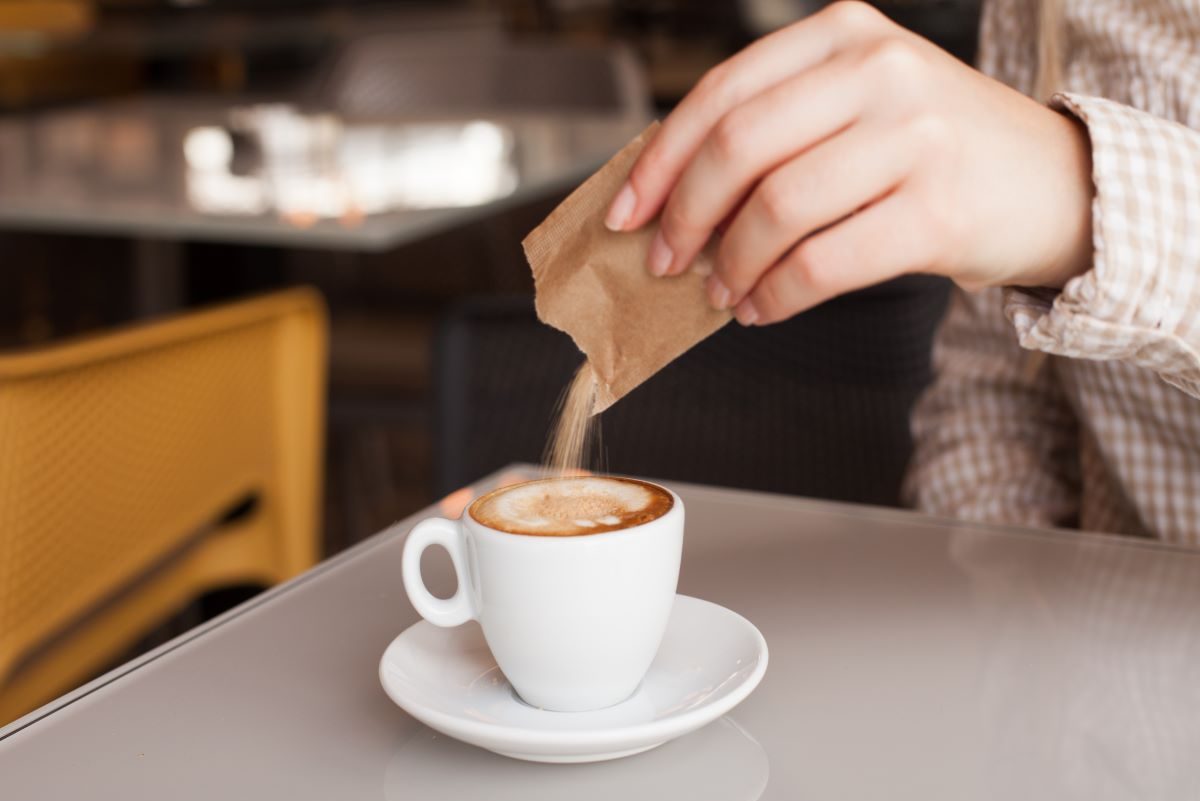 Those who can't escape the need for their morning cup of coffee may find ways to cover the actual coffee taste, which can be bold, bitter, and/or aromatic. While many might need the effects of caffeine (which has been shown to increase activity in the brain and nervous system), some may not enjoy the taste of coffee, which means adding in a bunch of sugary sweeteners to cover it up—followed by pesky sugar cravings later in the day.
Unfortunately, adding too many added sugars isn't good for your health. According to research done by the University of Illinois at Urbana-Champaign, those who drank their coffee black on average consumed about 69 fewer total calories per day than those who added sweeteners, cream, or other substances to their coffee. From those substances, more than 60% of those calories came from sugar, with fat accounting for most of the rest of the extra calories drunk.
However, if you absolutely need that extra flavor to get rid of the coffee tang, it's important to keep your morning sweeteners to a minimum to get your taste buds acclimated to the coffee taste.
Sydney Greene, MS, RD, a member of our medical expert board, suggests adding organic half and half, or whole milk to your coffee without any sugar. For those who don't consume dairy, adding one tablespoon of full-fat coconut milk does the trick. The creaminess helps to cut the bitter taste of the coffee without adding any additional sugar.
If milk isn't cutting it and you're still in need of something sweet, Greene also suggests enjoying your coffee by adding it to a smoothie.6254a4d1642c605c54bf1cab17d50f1e
"I like to make a healthy frappuccino by adding homemade cashew milk, one banana, 1/4 cup cold brew, peanut butter, and cacao nibs to a blend with some ice and sipping on that for a morning snack or a light breakfast," says Greene. "The combination of fat from the nut butter will help blunt the surge of caffeine and will keep energy levels stable while the banana adds sweetness without adding actual sugar."
Although caffeine is a great boost, it's also important to note that caffeine has side effects to drinking it, which is why it's good to consume in smaller doses.
"Most importantly, when it comes to coffee, it is important to keep consumption in check," says Greene. "Over-consuming caffeine can lead to sugar cravings in some due to the effect caffeine has on cortisol. I recommend clients keep coffee to 1 to 2 cups max per day and cut the coffee off by 1 pm."
If you would rather keep it simple with a coffee creamer in the morning, try one of these Best Coffee Creamers for Belly Fat—Ranked!
Kayla Garritano
Kayla Garritano graduated from Hofstra University, where she majored in Journalism and double minored in Marketing and Creative Writing.
Read more about Kayla