8 Costco Pantry Staples Worth Stocking Up On Right Now
Seasonings, sauces, and shelf-stable goods galore!
The product recommendations in this post are recommendations by the writer and/or expert(s) interviewed and do not contain affiliate links. Meaning: If you use these links to buy something, we will not earn a commission.
Costco is a treasure trove when it comes to everyday grocery items. From selling fresh meats to frozen foods to just about everything in between, it is really no wonder that the chain of warehouses developed an almost cult-like following over the years. And, since you buy most of your goods from Costco in bulk, you can truly stock up on whatever it is your heart desires.
But do you know what is even better than finding quality fresh items at Costco? Finding pantry staples that can last for weeks if not months after purchasing. If you really want to stretch your dollar when shopping at Costco, you will want to seek out those non-perishables that you can throw in your cabinet and have at the ready for each meal.
Luckily, there is no shortage of seasonings, sauces, and other shelf-stable goods that members can stock up on at Costco. Here are some of the more recent additions you can shop for, as well as a few tried-and-true favorites.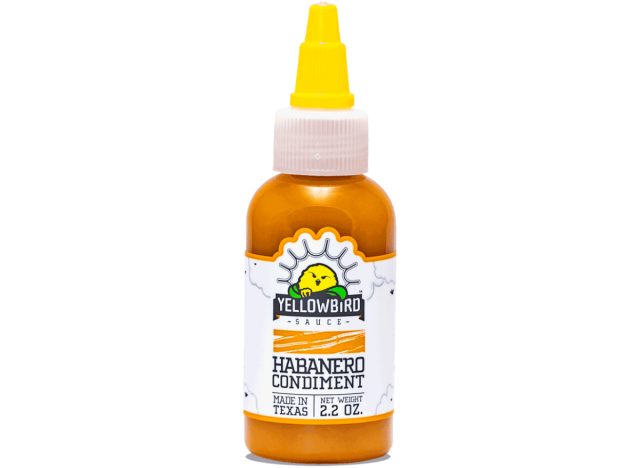 Who doesn't like to add a little zing to their favorite food? If you're into all things hot, then you need to check out the two-pack of Yellow Bird Sauce available at Costco. Instagrammer @costcodeals shared this recent find, which includes bottles of both Serrano hot sauce and habanero hot sauce. The two-pack retails for $12.89. One Costco member raved on Reddit,"Would highly recommend if you like heat and flavor."
Kinders Caramelized Onion Butter Seasoning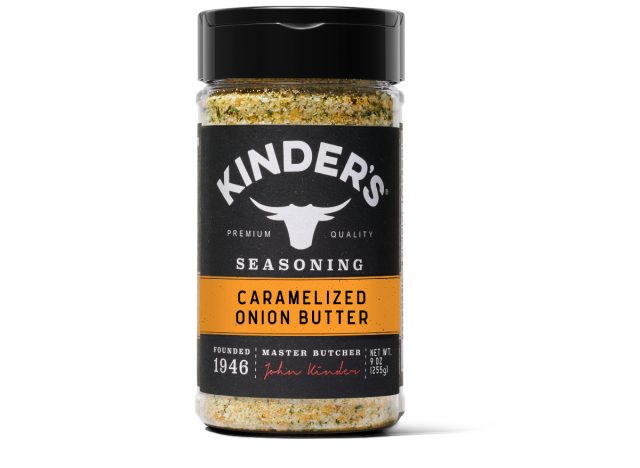 Costco usually has a bountiful selection of dry seasonings, often at bargain prices. While you can expect to find the usual suspects such as salt, pepper, and paprika, you may also discover more unique spices for your next meal. Keep your eyes peeled for Kinder's Caramelized Onion Butter Seasoning, available in a 12-ounce container for $7.99. Instagram's @costcodeals pointed out that the seasoning contains "notes of toasted onions and real dairy butter and blended in garlic and sea salt for a versatile balance of salty and sweet."
Kinder's Organic Teriyaki Sauce with Sesame and Ginger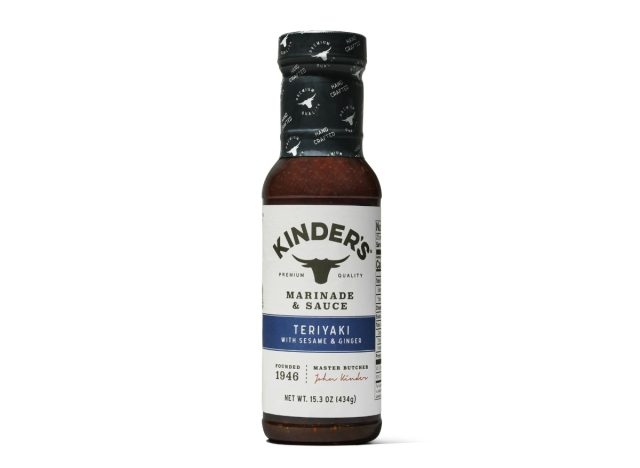 Many home cooks are on a mission to make their dinners not only tasty, but also healthy for everyone at the table. When it is time to whip up your favorite stir fry recipe, you can test out Kinder's Organic Teriyaki Sauce with Sesame and Ginger. Instagram's @costco_doesitagain points out that the sauce is not only organic, but also non-GMO and contains no high-fructose corn syrup. That results in a delicious and guilt-free dinner.
Filippo Berio Extra Virgin Olive Oils
Costco sells its own Kirkland Organic Extra Virgin Olive Oil, which is a top pick among dietitians. But why stock up on just one bottle of olive oil at Costco when you could have three? And rather than your garden variety olive oil, why not try some new flavors? Luckily, stocking up on three new flavors has never been easier thanks to Filippo Berio's Extra Virgin Olive Oils. The set of three includes organic lemon, garlic, and truffle flavors for $10.99. Instagrammer @costco_doesitagain notes that this three-pack was spotted in Northeast Costco locations, so you may have to keep your eyes peeled, depending on where you live.
Kirkland Signature Sriracha Seasoning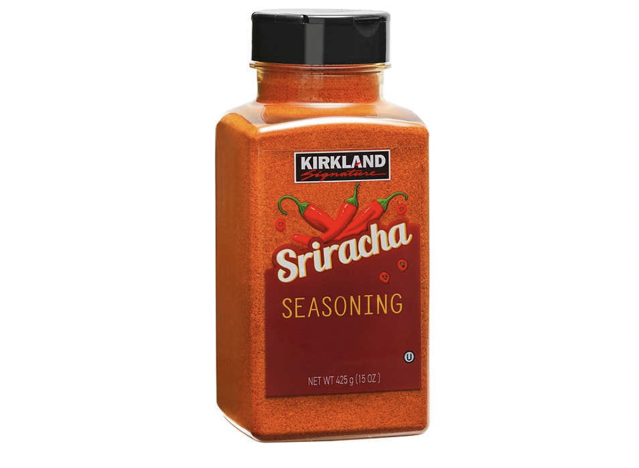 If you want to add a little heat to your meal with just a dash of seasoning, Costco has got you covered with its Kirkland Signature Sriracha Seasoning. The vegan formula, as noted by @costco_doesitagain on Instagram, was a top pick for customers when it first hit shelves in January 2023. Members are already discovering all different uses for the seasoning, including one Redditor who tried it on popcorn and found it to be "freaking amazing."
Savannah Bee Company Hot Honey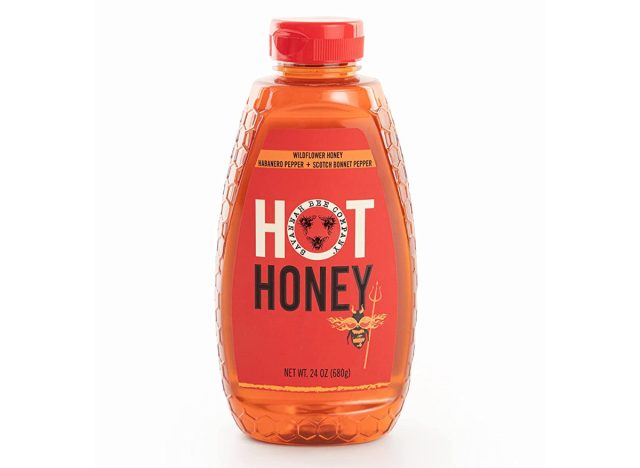 Tired of the same, tired honey in your cupboard? Spice things up with the Savannah Bee Company Hot Honey, available at Costco. @costco_doesitagain shared the find on Instagram, noting that members can find the 24-ounce container for $10.99. Shoppers seem pleased, with one Redditor writing, "It's an elite dipper for those Bare nuggets," Another shared that they "use it on cedar plank salmon instead of brown sugar. Delicious!"
Rao's Homemade Marinara Sauce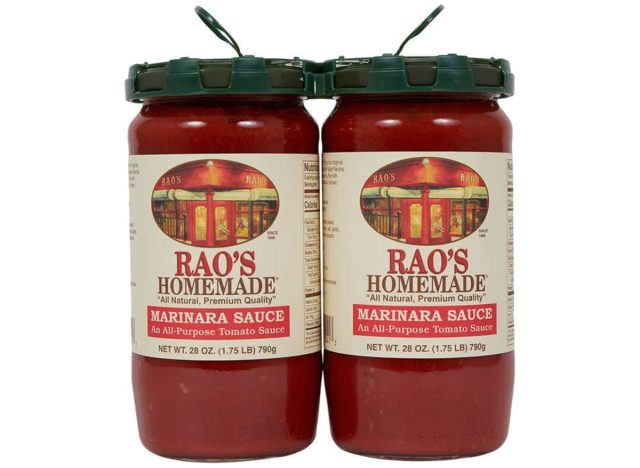 Sometimes the best finds at Costco are the tried-and-true favorites, and that is certainly the case with the two-pack of Rao's Homemade Marinara Sauce. It topped our 2022 list of the best grocery items at Costco, in part due to the authentic homemade taste. One Redditor shared, "So Rao's tastes like my dads sauce." The sauce is not the cheapest you will find at grocery stores, but many fans say that it's worth it, and you can occasionally spot it on sale. Another Redditor pointed out that "[I]t sold out pretty quick at the sale price at my Costco! I think it was gone in a week and they had no back stock for a while."
When it comes to crafting a healthier bowl of soup at home, you may want to swap out those sodium-dense bouillon cubes for Better Than Bouillon. And, good news for Costco members, you can pick up a jar (or several) at your local warehouse to add to your pantry. One Redditor liked the price point for the chicken and beef flavors, sharing that "[i]t's much cheaper than at other stores." Another Redditor loves how a little goes a long way, noting that it "lasts forever" and always finds its way onto the commenter's shopping list.
Carly Neil
Carly Neil is a freelance writer specializing in all things food, travel, Disney, and theme parks.
Read more about Carly