The Best Fast-Food Sides That Aren't French Fries
There are so many options at all of your favorite fast-food chains.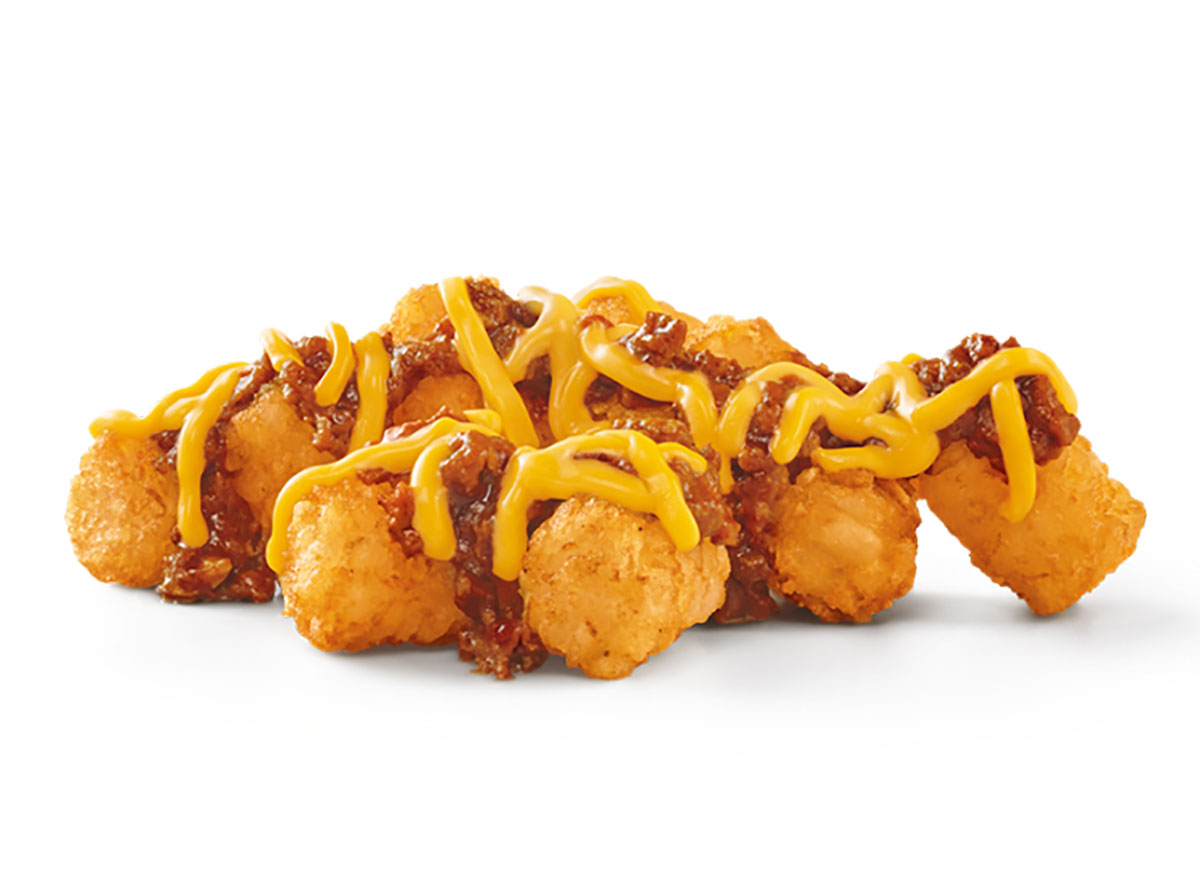 At this point, "fast food" and "French fries" are practically synonymous. And far be it from us to downplay the crispy, salty deliciousness of this American staple, especially if those fries are from Shake Shack. Many of us have our fast-food order down pat and can recite it like a pro without looking at a menu, which is probably why so many fast-food sides don't get the attention and love they deserve. In fact, you may be surprised to learn that some of these dishes are even available at the nation's beloved chains.
From mozzarella sticks to yogurt parfaits, these are all of the fast-food sides that you should definitely give a try. After all, no matter how much you love fries, it can never hurt to mix things up once in a while. You might even discover a brand new go-to side dish. (And if you're looking for more food discoveries, check out the 15 Classic American Desserts That Deserve a Comeback.)
Wendy's Baked Potato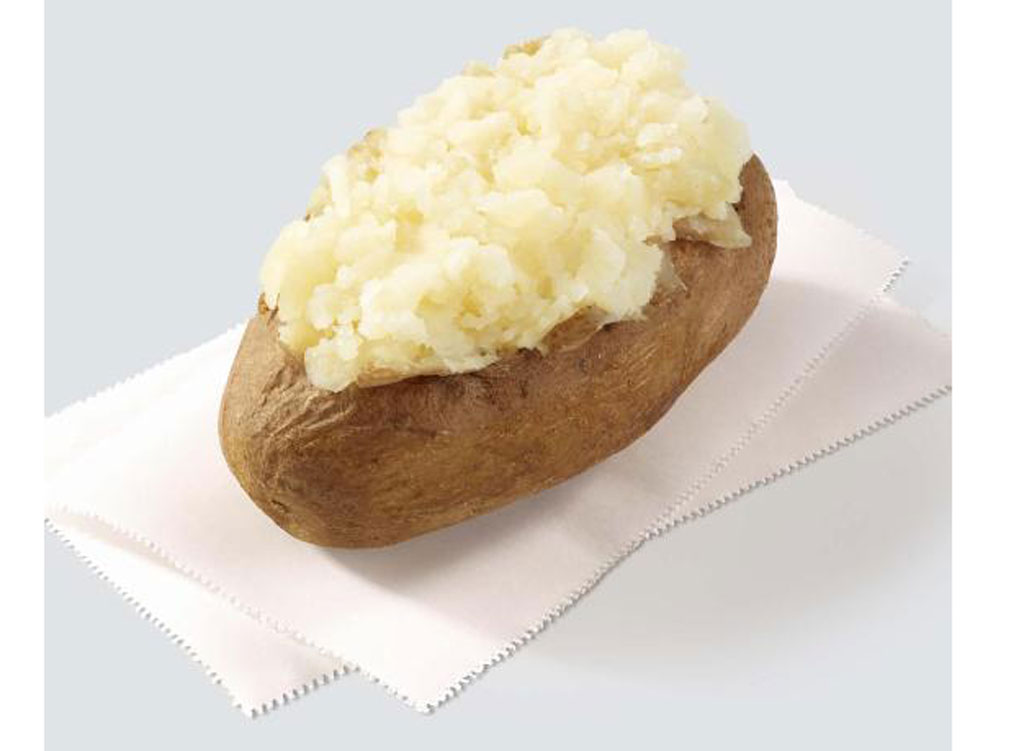 Fun fact: Wendy's is the only fast-food chain that serves baked potatoes. They clearly take this responsibility very seriously, because the 11.5-ounce spuds sold at Wendy's are seriously delicious.
The potatoes themselves are high-quality, and the topping options are the stuff of dreams. You can load up your potato with bacon, cheese, broccoli, chili, and chives and it can easily become a meal of its own.
Popeyes Red Beans and Rice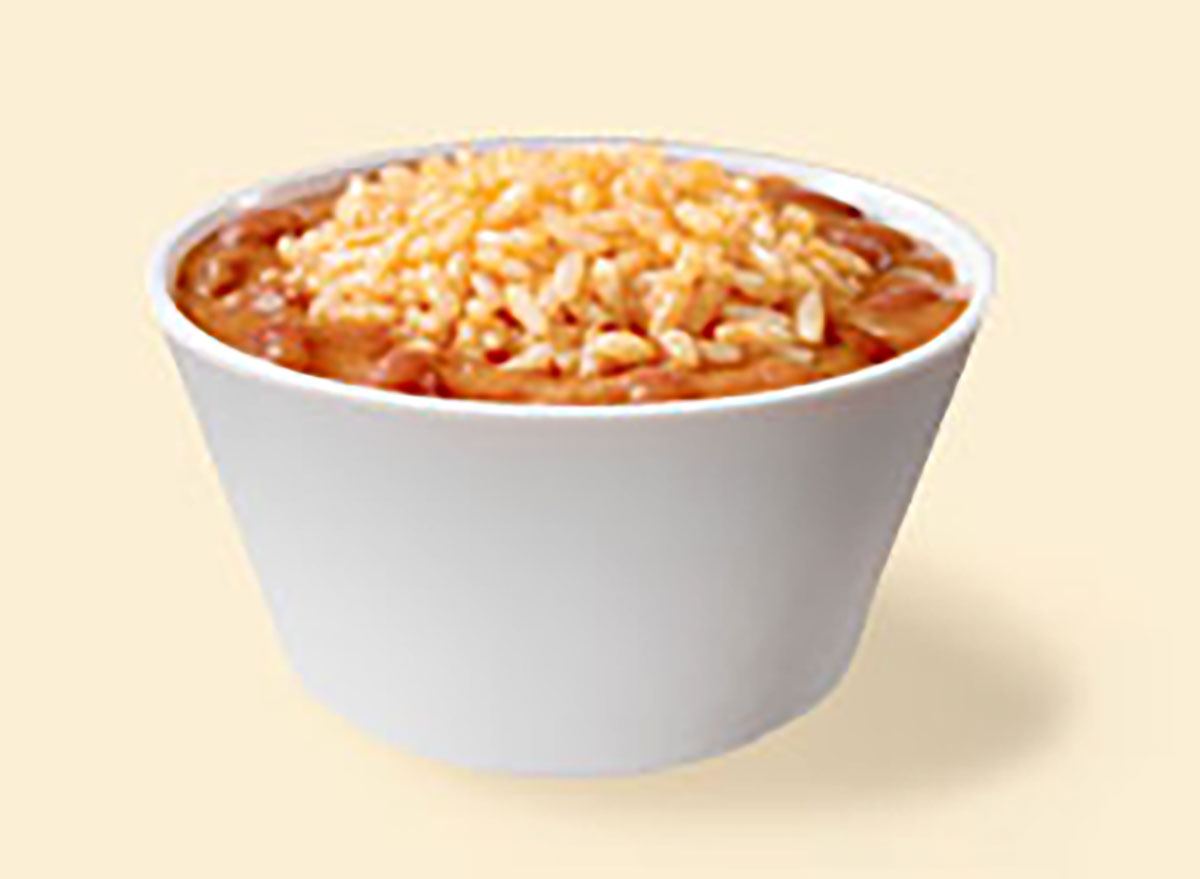 Add a taste of Louisiana to your meal with the seasoned rice and beans from Popeyes. Full of flavor, these beans are an option you won't find at most fast-food restaurants.
We're also fans of Popeyes mac and cheese, though it's currently only available at some franchise locations of the chain. Even the late Anthony Bourdain loved this Popeyes dish.
Chick-fil-A Greek Yogurt Parfait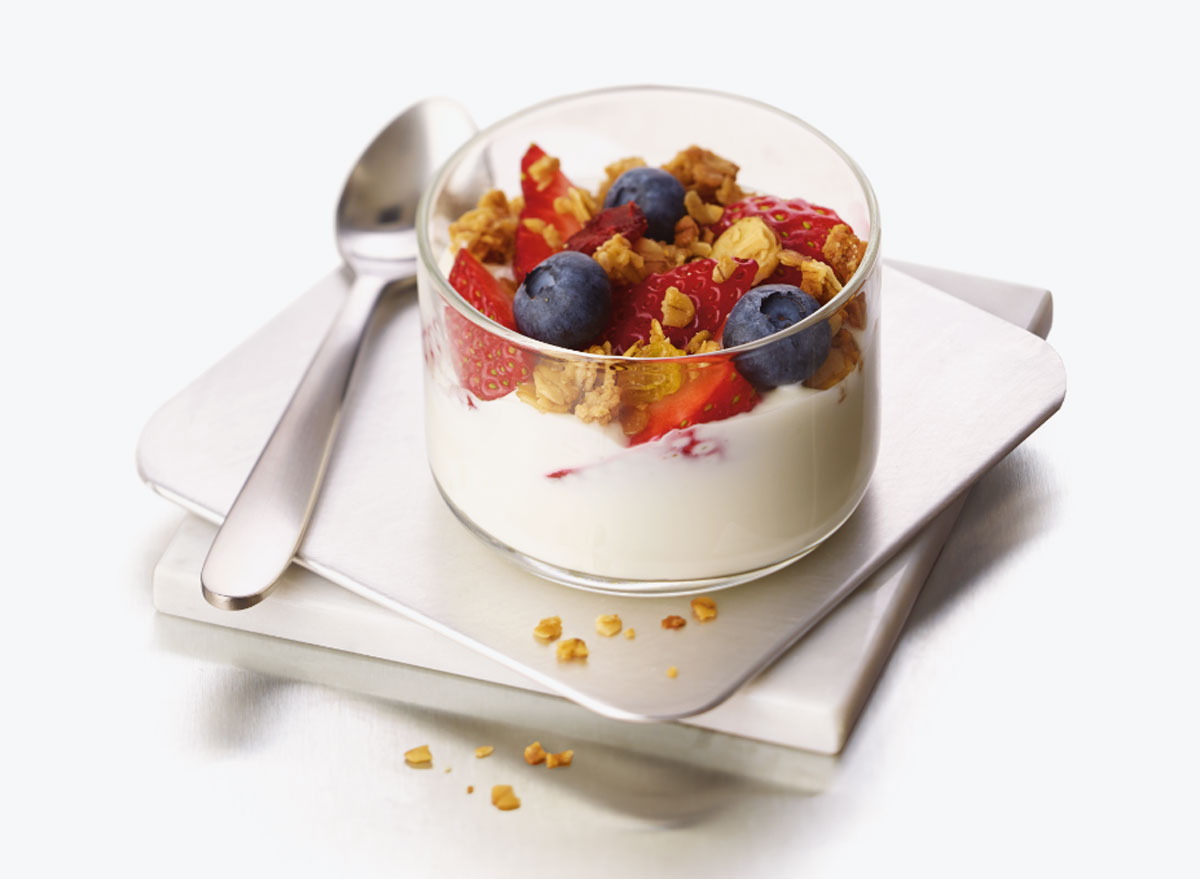 Chick-Fil-A is best-known for its chicken sandwich and waffle fries, but if you're in the mood for something lighter, you can't go wrong with the Greek yogurt parfait. Topped with berries and your choice of granola or cookie crumbs, it'll definitely satisfy your sweet tooth.
Pizza Hut Breadsticks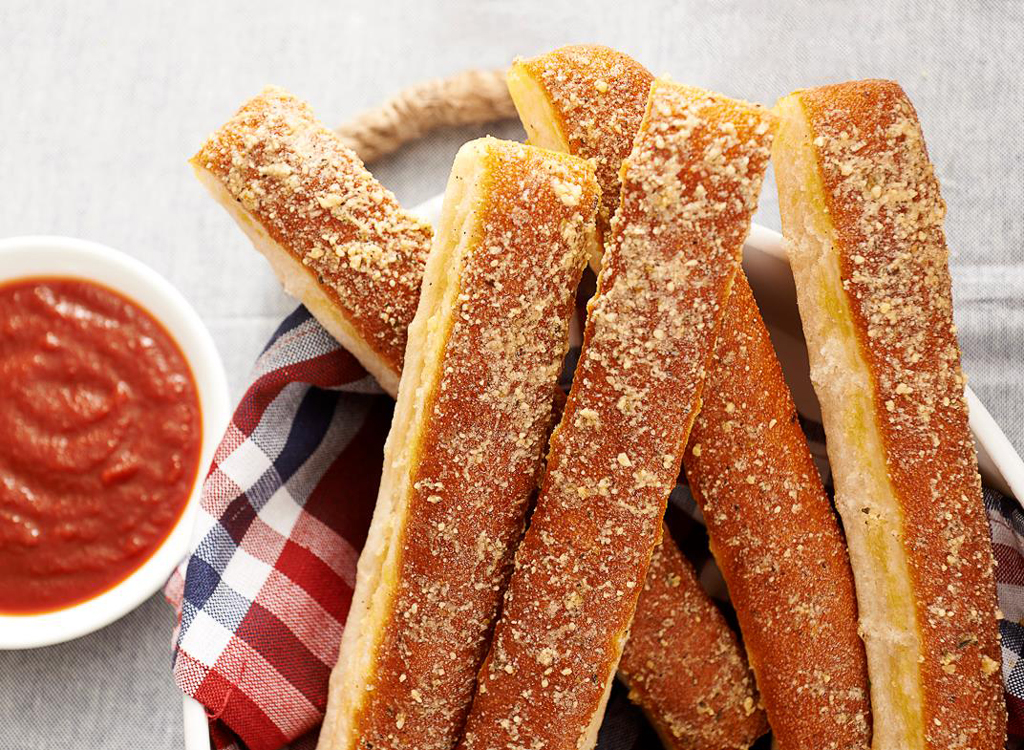 Real talk: Pizza Hut's pizza is… not that great. But you'll be doing yourself a serious disservice if you write off this chain before sampling the breadsticks. They're topped with just the right amount of garlic and parmesan, and don't forget the marinara sauce—it's a key component to the overall flavor of this savory side dish. If going to Pizza Hut to order multiple sides of breadsticks is wrong, we don't want to be right.
Sonic Chili Cheese Tater Tots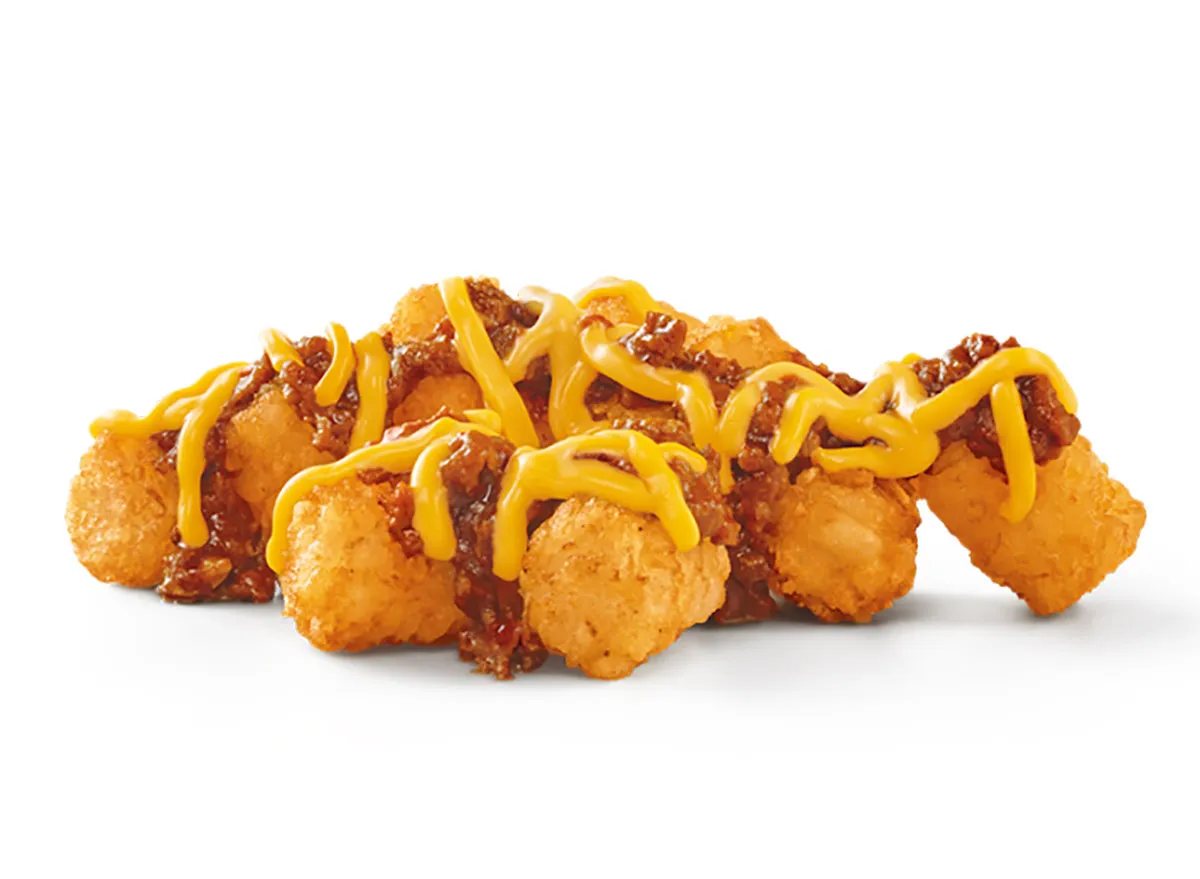 In case you needed additional proof that fries are just the tip of the iceberg when it comes to potato-based side dishes, Sonic's chili cheese tater tots are here to drive home the point in the tastiest way possible. In addition to chili and cheese, the tots come smothered with onions, pickled jalapenos, and ranch dressing. Honestly, we're starving just thinking about it.
Arby's Mozzarella Sticks
Arby's mozzarella sticks are battered and fried to the perfect amount of crispiness, and we all know that texture is what makes or breaks a mozzarella stick. The cheese filling is just the right amount of stretchy, and it basically melts in your mouth. Don't forget the marinara sauce for dipping!
Dunkin' Hash Browns
The hash browns at Dunkin' are made with a super-secret seasoning blend that includes sage, garlic, parsley, and other flavors that shall forever remain a mystery to those of us without access to the recipe. Although they were originally meant to be paired with a breakfast sandwich, feel free to be a rebel and get them to accompany your donuts. After all, sometimes you just need a mix of sweet and savory breakfast treats. Bless Dunkin' for offering both.
White Castle Chicken Rings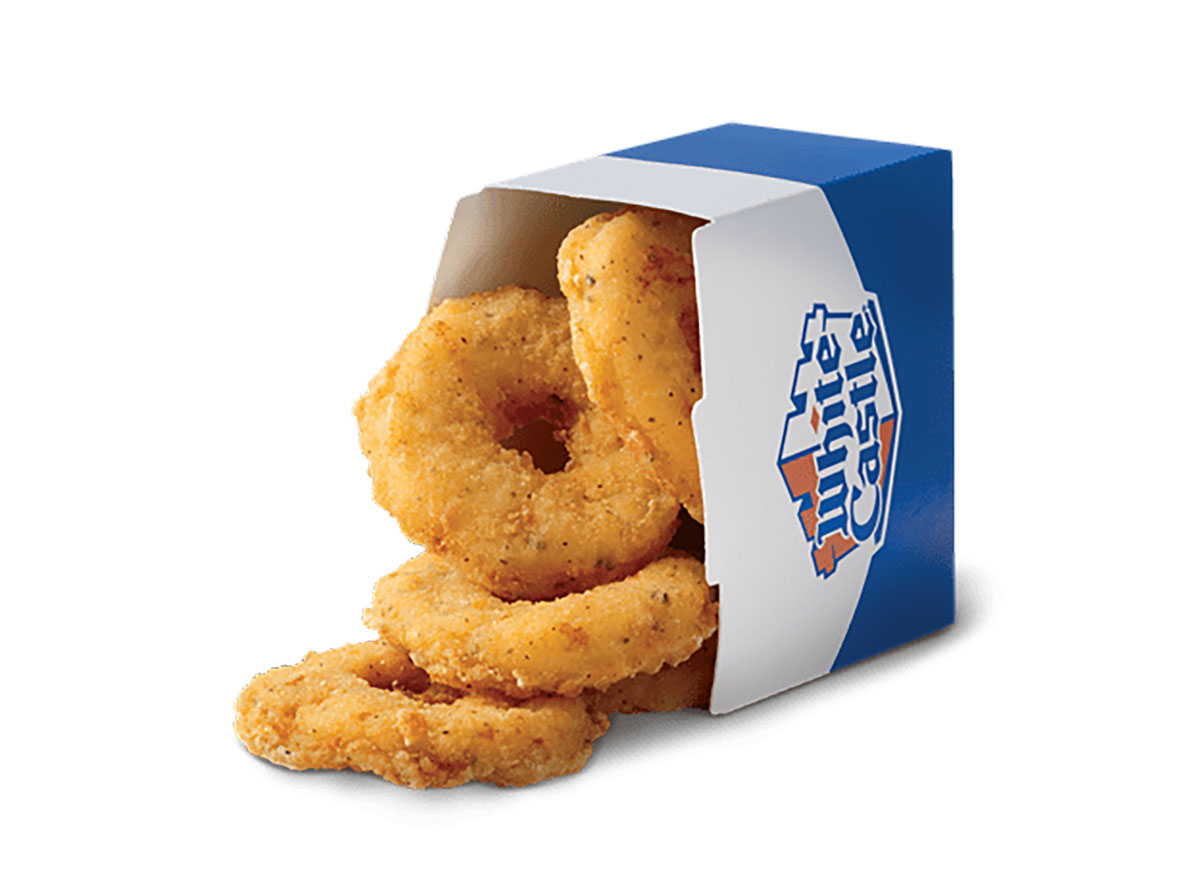 We'll admit that the phrase "chicken rings" doesn't necessarily evoke the same mouth-watering reaction as "onion rings." But we changed our tune when we sampled this White Castle side dish. It's the perfect substitute for those of us who love fried chicken but have always dreamed of eating it in the form of an onion ring. (OK, that's a very specific dream, and frankly, we weren't creative enough to think of it ourselves. That's why we're forever grateful to White Castle for putting chicken rings on the culinary map.)
Taco Bell Cheesy Fiesta Potatoes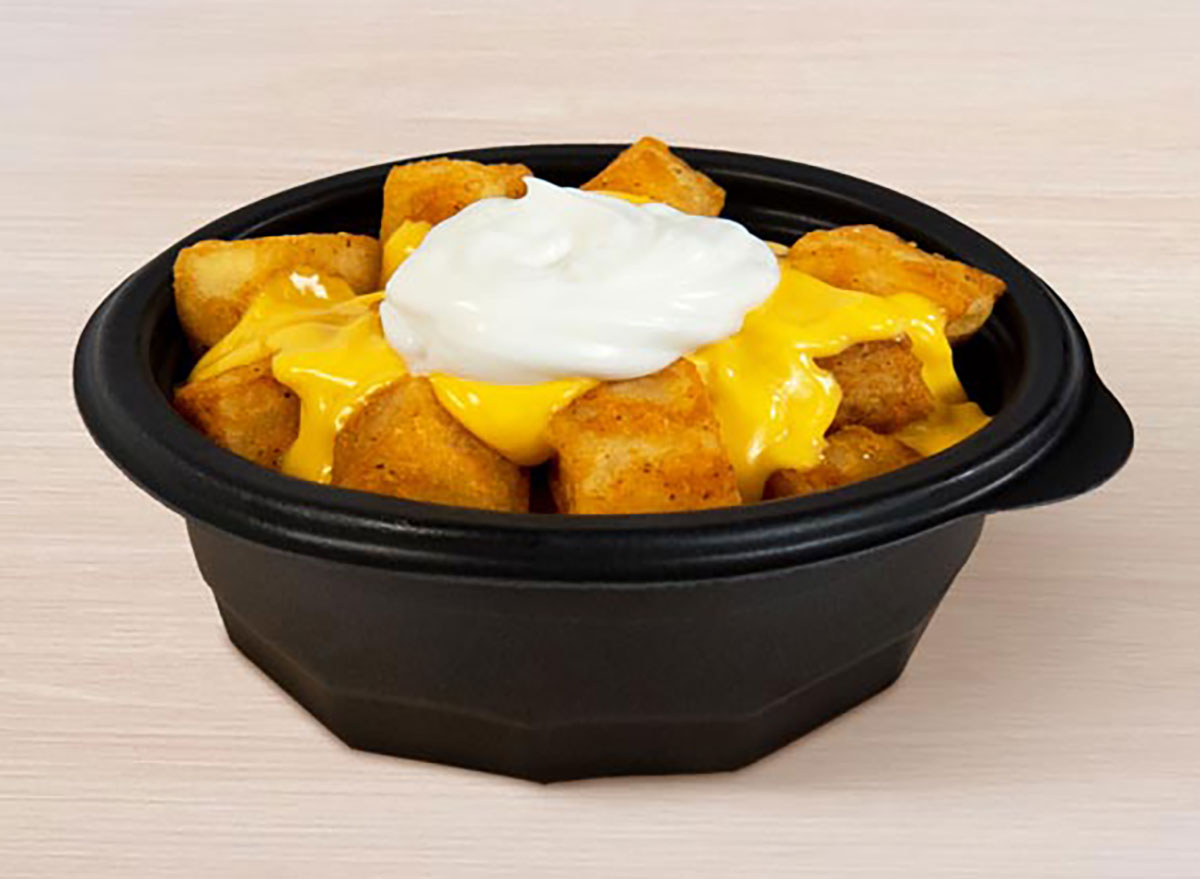 They say money can't buy happiness, but the money we spent on Taco Bell's cheesy fiesta potatoes definitely made us question that assertion. The basic dish is fairly simple: potatoes, nacho cheese sauce, and sour cream. If you're willing to pay a few extra bucks, there are toppings galore—guacamole, creamy jalapeno sauce, beans, rice, and meats are some of the most popular options. After having to say goodbye to this item for a bit before its return to menus, we've come to love and appreciate the side dish even more.
Burger King Cheesy Tots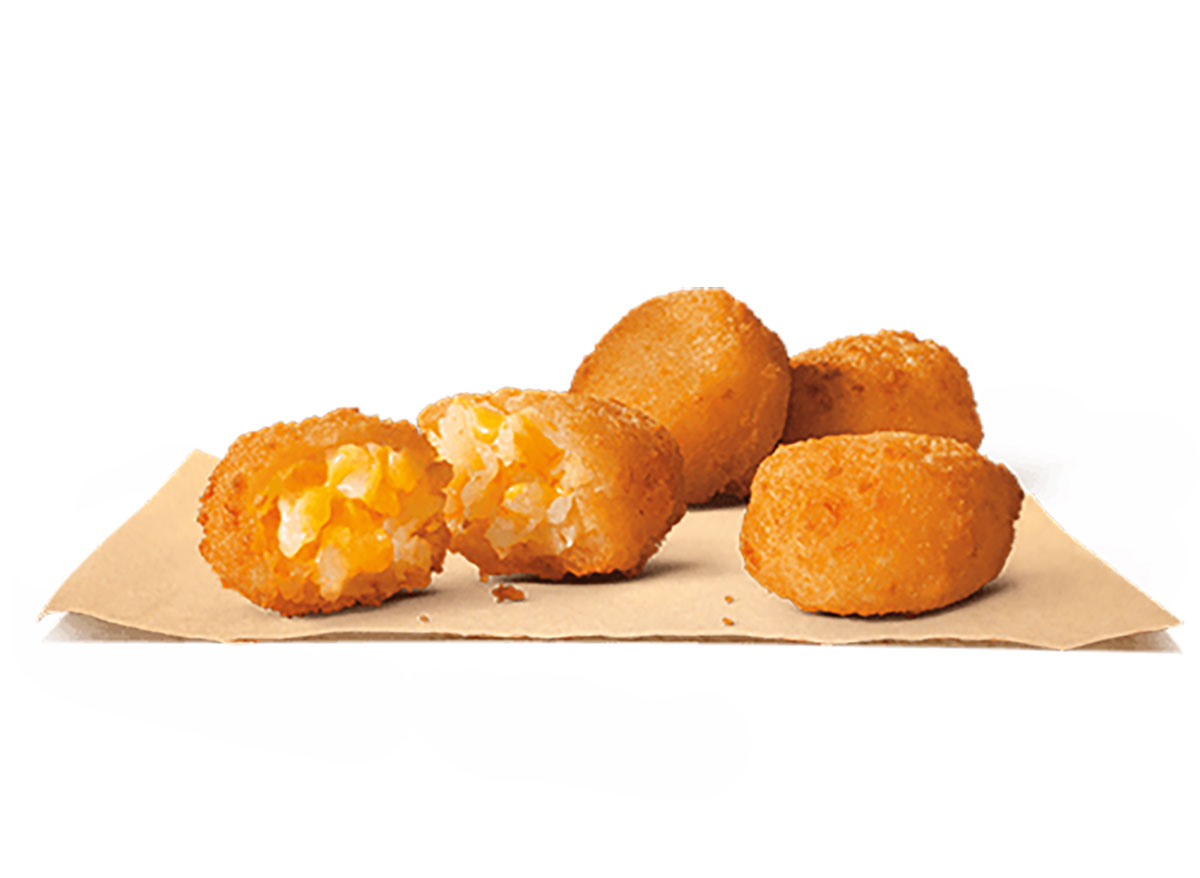 The only thing better than tater tots is cheese-filled tater tots. These bites are perfect alongside the Impossible Whopper or a Burger King chicken sandwich, which recently won our chicken sandwich taste test.6254a4d1642c605c54bf1cab17d50f1e
A&W Cheese Curds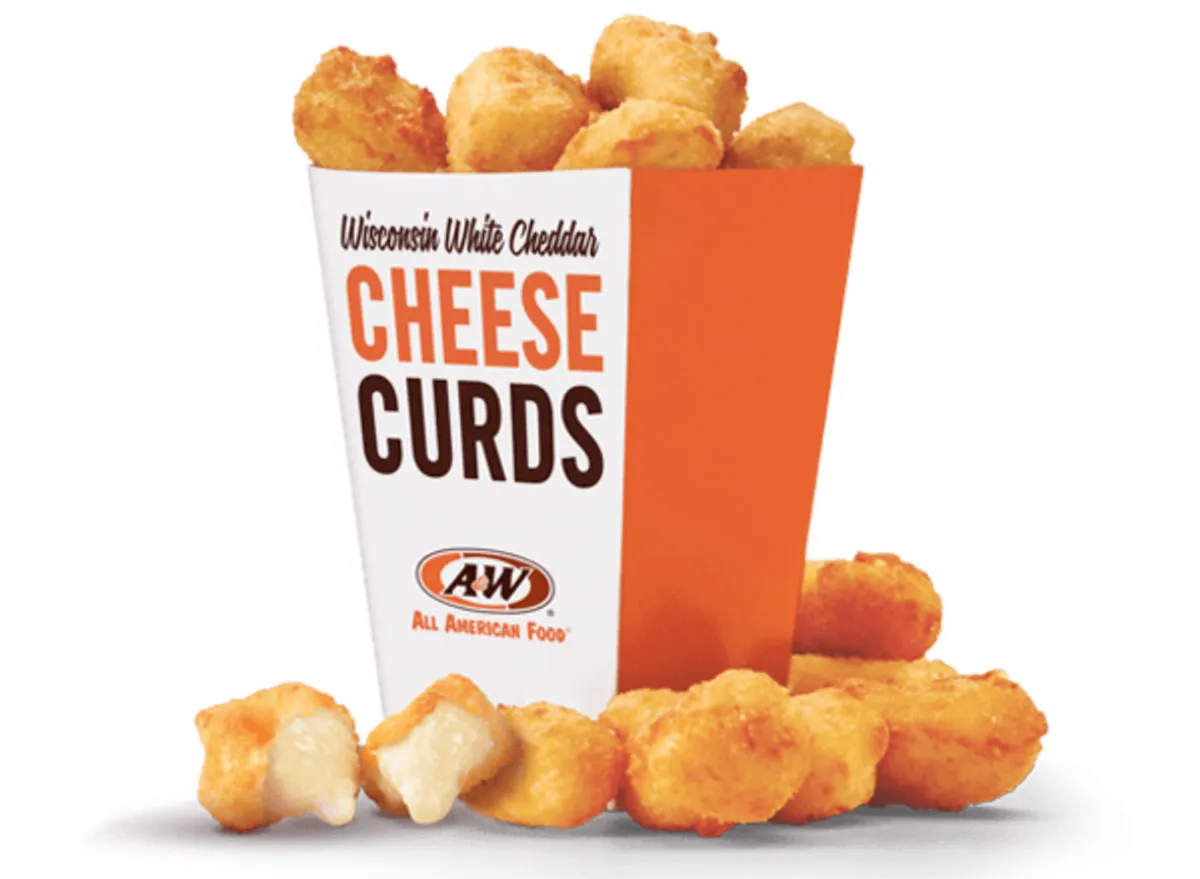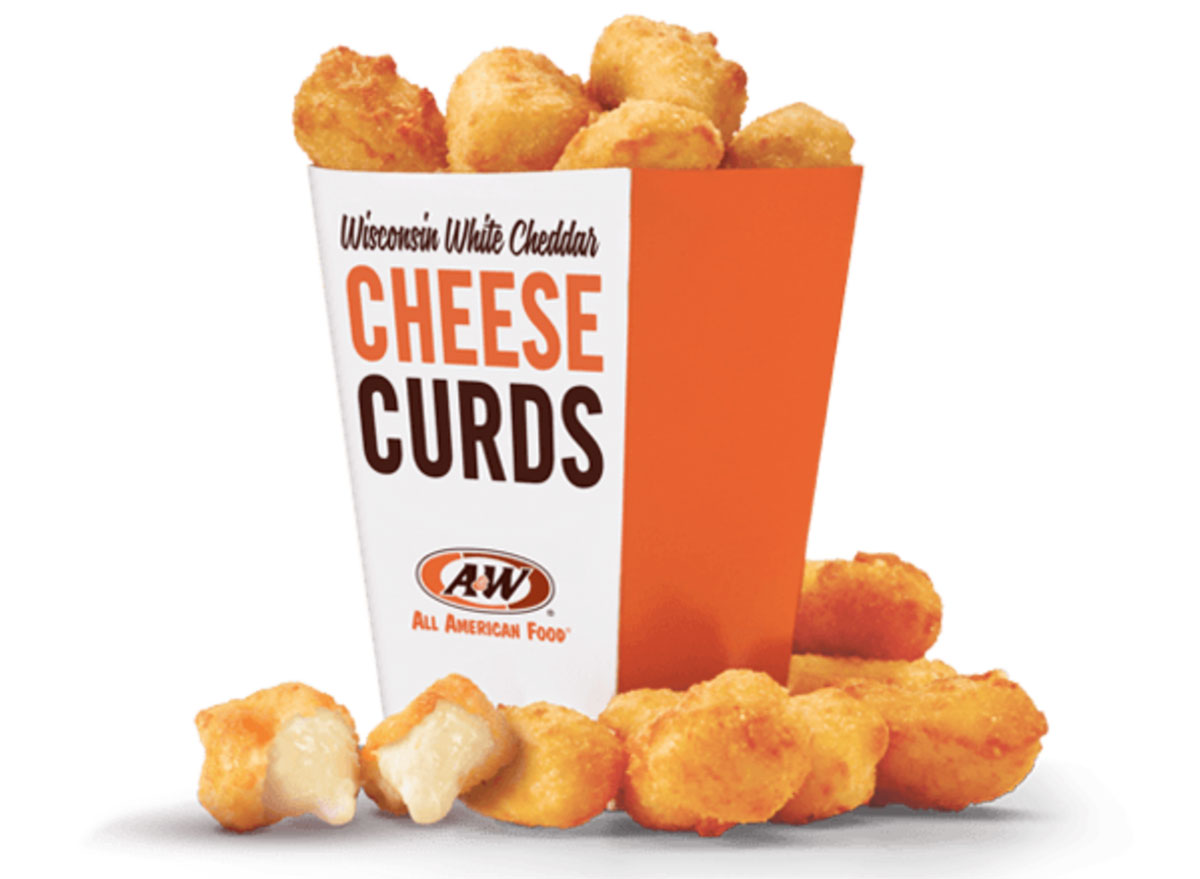 A&W's tagline is "all-American food." And what's more American than deep-fried cheese? These cheese curds are one of the best fast-food side dishes you can buy.
Caitlin Flynn
Caitlin Flynn is an award-winning writer and reporter who experienced early age corporate burnout in 2015 and traded New York City for the misty air and superior coffee of Seattle.
Read more about Caitlin