The #1 Best Breakfast to Order at McDonald's, Says Dietitian
A nutritious breakfast at McDonald's? We're lovin it!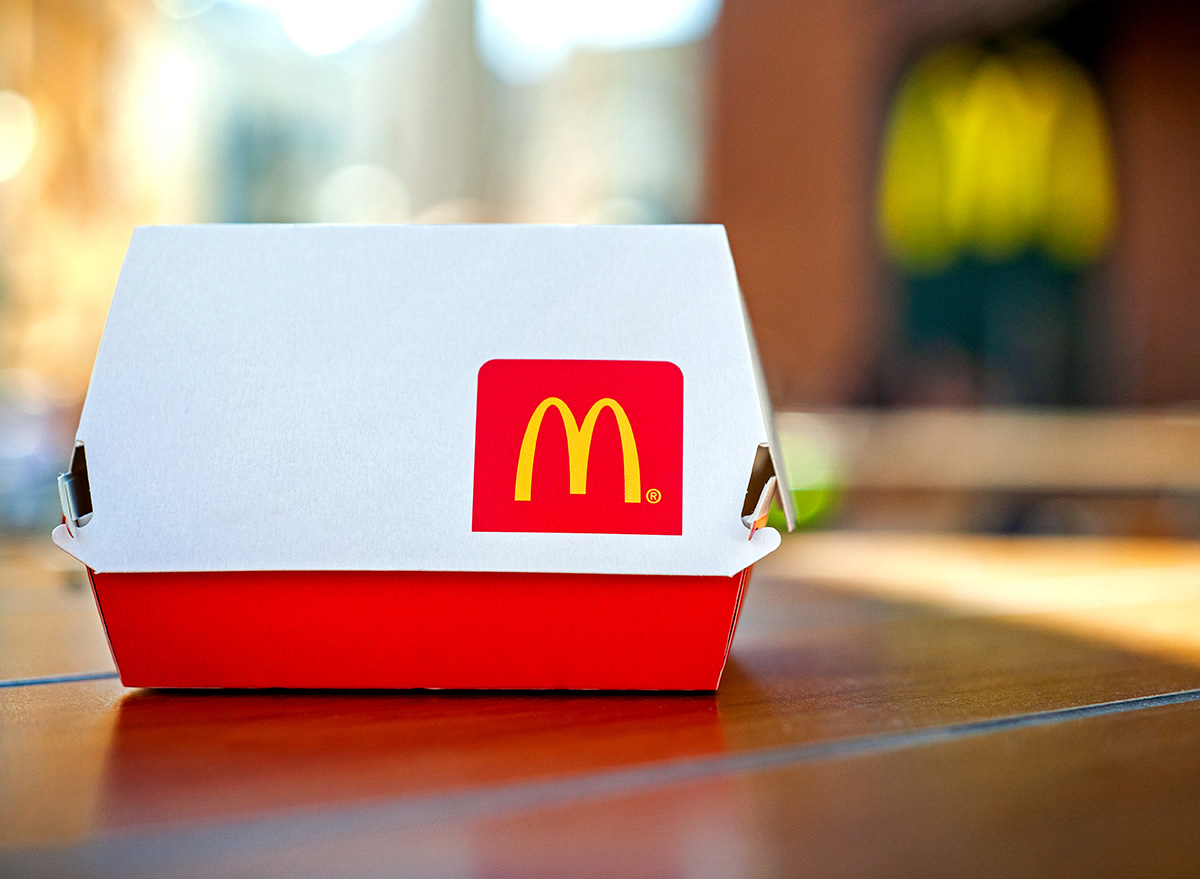 The popular fast-food chain, McDonald's has opened its restaurants nationwide and worldwide, providing various food options for 3 meals: breakfast, lunch, and dinner. In the past, McDonald's has been given a bad rap for the quality of food it serves, but not all its menu items should be given the cold shoulder. Turns out, you can eat McDonald's even when you're on a health kick.
Great for when you need food in a hurry, McDonald's provides various breakfast options to start your day. Whether you're trying to watch your cholesterol, blood levels, weight, or whatever you may need to be cautious of, there is something you can eat at McDonald's. According to Lisa Moskovitz, RD, CEO of NY Nutrition Group and author of The Core 3 Healthy Eating Plan, the best breakfast to order at McDonald's is the Egg McMuffin.
"While McDonald's breakfast might not be the first thought that comes to mind for a healthy morning meal, all foods can fit into a healthy diet," says Moskovitz. "That said, if you're looking for something super fast, energizing, and filling at the drive-through to jumpstart your day, order the Egg McMuffin."
This breakfast sandwich is made with lean Canadian bacon and fluffy eggs. Moskovitz says that the sandwich offers a good source of protein, iron, vitamin D, and fiber from its simple ingredients. It also contains a relatively low amount of saturated fat, especially when compared to other McDonald's menu items. The same goes for its low sugar content.
In its entirety, the Egg McMuffin comes at about 310 calories per sandwich. It contains 17 grams of protein and 2 grams of fiber with only 3 grams of sugar. A bonus is its calcium content with 170 milligrams, or 17% of your recommended daily intake, of the nutrient.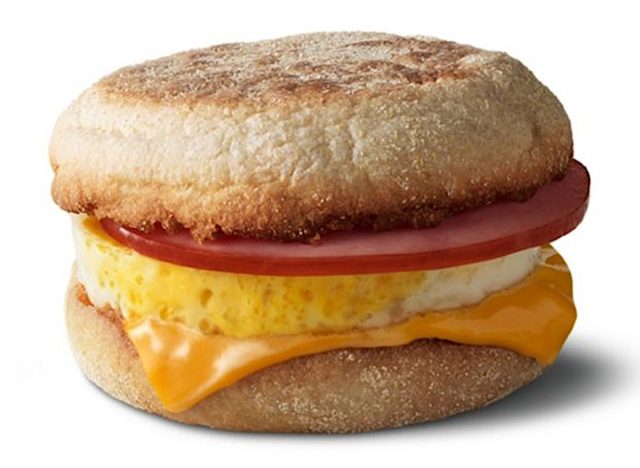 If you're looking to skip the meat and eggs, there's another breakfast item worth considering.
"The Fruit and Maple Oatmeal comes in second for its higher fiber and lower saturated fat profile," says Moskovitz.
Its fiber content is 4 grams, which is 16% of your daily value. It also has less cholesterol than the sandwich, which is a better option for those who are watching their high cholesterol.
However, there's a reason it wasn't the top menu choice.
"It contains a significant amount of sugar, not ideal for a steady stream of energy throughout the day," continues Moskovitz.
The oatmeal has more calories than the breakfast sandwich, coming in at 320. Although not a significant increase, the sugar is at a big difference. There are 31 grams of total sugar.
According to the American Heart Association, the recommendations for sugar intake are no more than 9 teaspoons (36 grams or 150 calories) of added sugar per day for men, and no more than 6 teaspoons (25 grams or 100 calories) for men. Women are already over their limit at breakfast time with this oatmeal, and men are very close to reaching theirs.
Overall, your preference will decide which breakfast item is best for you. More importantly, these nutrition facts should be considered when picking out your McDonald's breakfast.
Kayla Garritano
Kayla Garritano graduated from Hofstra University, where she majored in Journalism and double minored in Marketing and Creative Writing.
Read more about Kayla