The Best Restaurant Openings of 2020
While many eateries closed this year, here are some that opened their doors for business.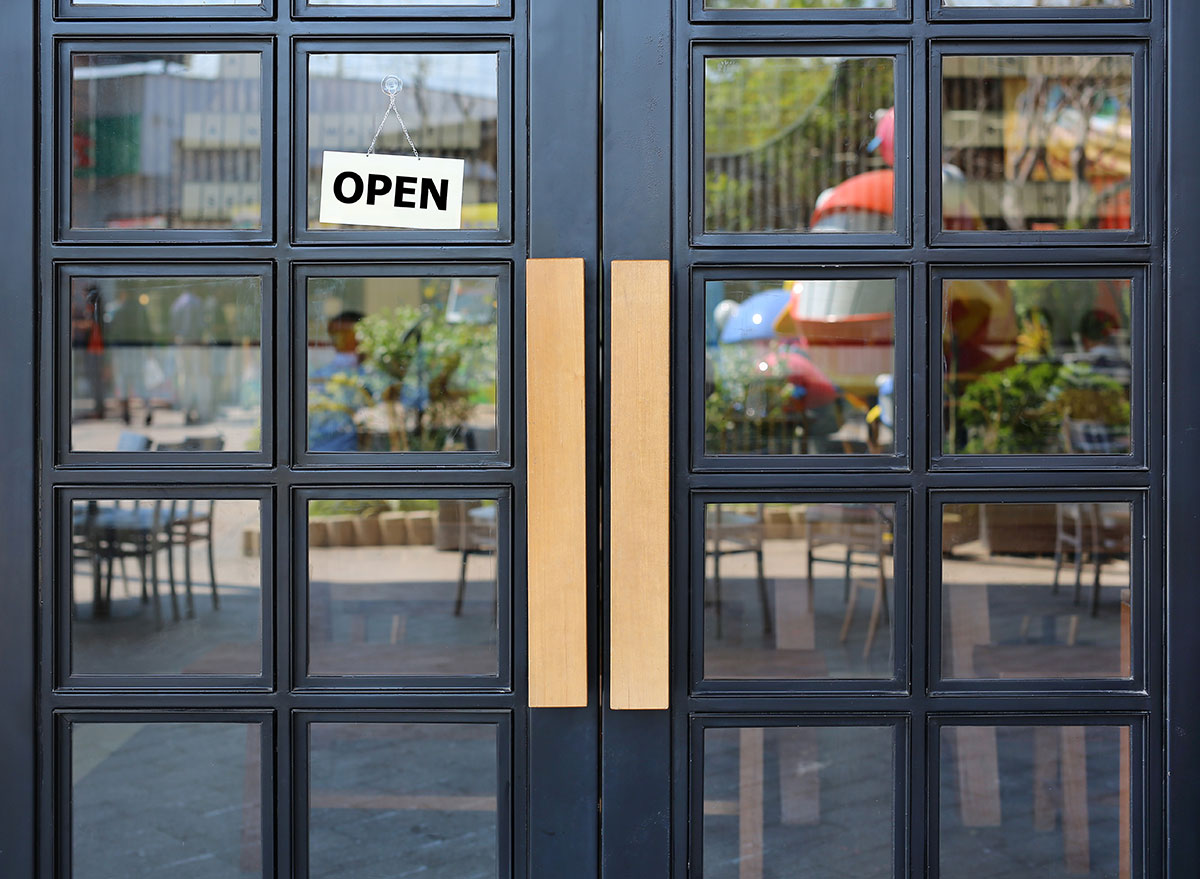 It goes without saying that this unprecedented pandemic has rocked the American economy. Businesses of all sorts have been challenged, but especially those in hospitality. Many restaurants were forced to close during COVID-19, either temporarily or permanently, but the ones that showed resilience made smart business pivots: setting up outdoor seating, offering contactless delivery, and adapting to what consumers want.
There have also been a surprising (and encouraging!) number of new restaurants opening their doors this year, as new business owners also adapt to our "new normal" or jump on expansion opportunities. According to Yelp's Q3 Economic Average report, though restaurant openings were extremely low in April, by August and September, the number of openings actually surpassed what they were in 2016, 2017, and 2018.
Though you may not find many glamorous new fine dining restaurants popping up, we're looking (and eating) on the bright side of 2020 by rounding up 10 exciting restaurant openings all over the country from this year.
Unfortunately, other restaurant chains have not been as lucky as these. Here are The Saddest Restaurant Closures In Your State.
SUSH1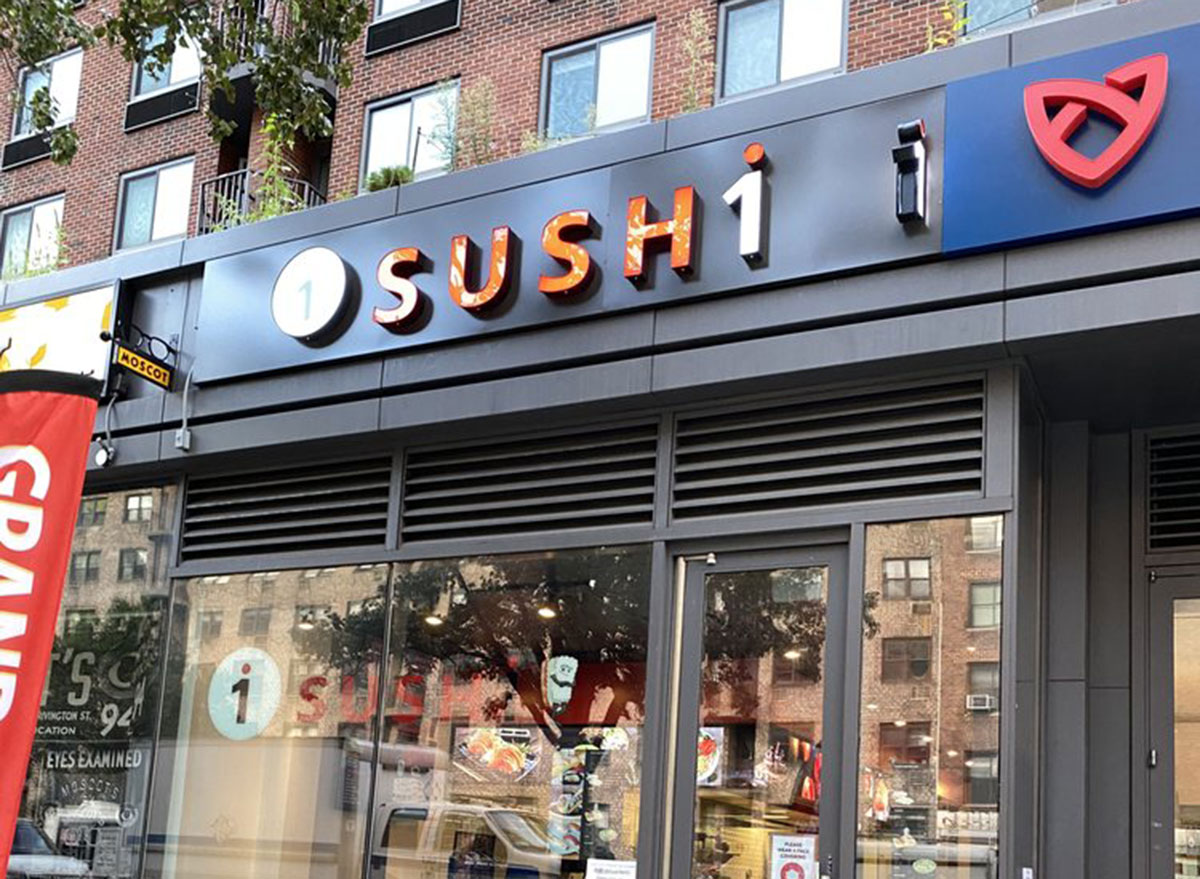 Sushi is a take-out staple for New Yorkers—and this Brazil-based, primarily pick-up and delivery sushi spot changed the game during quarantine with their tagline "Sushi for everyone, every day." SUSH1 (pronounced "sush-one") opened in Chelsea in late summer 2020, offering incredibly high-quality sushi and fish at reasonable prices. They focus on build-your-own assortment orders, with each piece only costing $1, so you can mix, match, and try a little bit of everything without hurting your wallet.
Related: The Worst Dish You Should Never Order at a Sushi Restaurant
Papa John's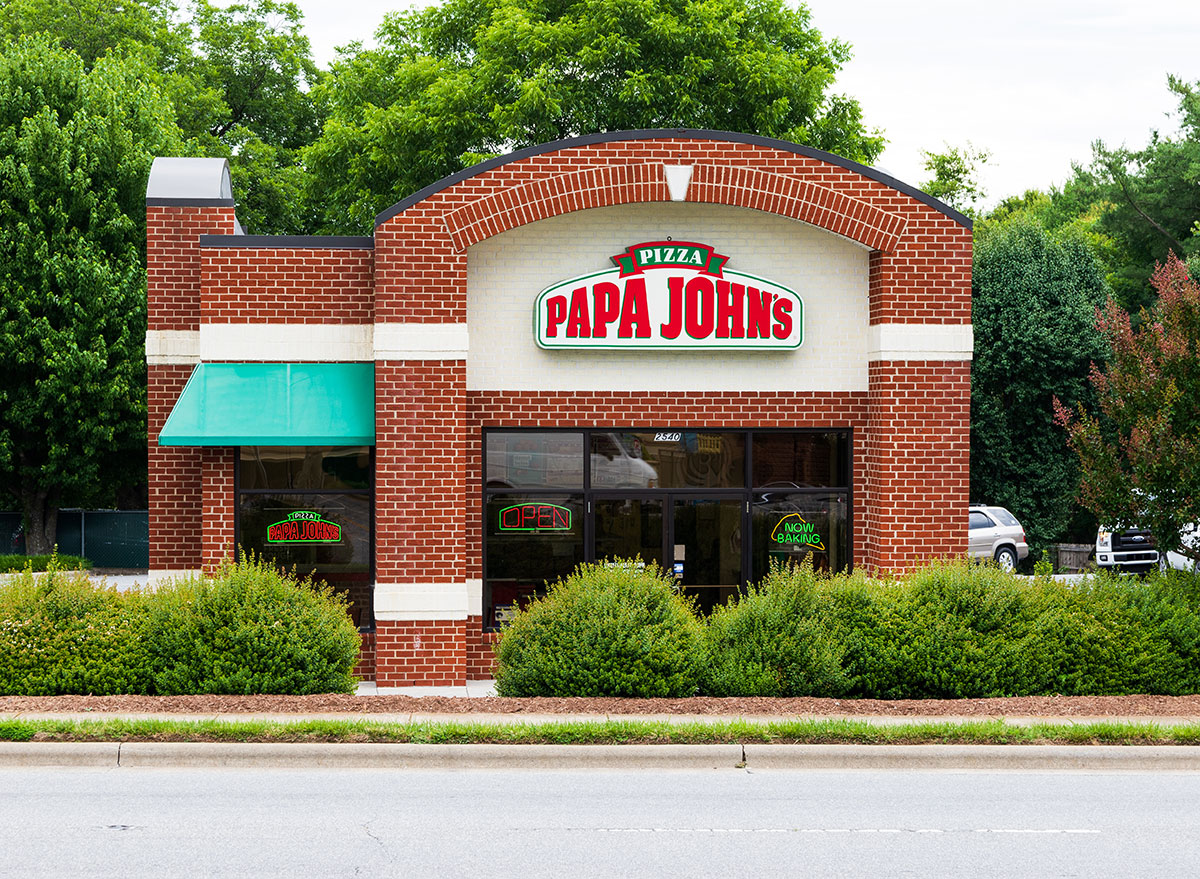 If any business is going to be able to hold on during a global pandemic, it's a pizza restaurant offering contactless delivery. Papa John's has seen an increase in sales since the beginning of COVID-19 in March and announced its plan to expand in a big way—we're talking opening 1,380 restaurants by 2026.
To start, they're concentrating on 49 new restaurants in the Philadelphia and Southern New Jersey regions. Though they are still outnumbered by their competitions, they're confident they'll take the pizza world by storm with menu items like the pizza sandwich, Papadias, and the new Super Hawaiian Pizza.
And before your next order, read up on The Best and Worst Menu Items at Papa John's.
We're Winging It!
The name of this brand-new Chicago wing joint pretty much sums up 2020. We're Winging It!, which is running under the family-owned Filipino restaurant Cebu, puts an Asian-inspired spice and spin on the American classic food. Chef Malvin Tan offers unique flavors, from Tamarind wings (a Chicago fave), to Guava BBQ, and Mango Habanero, plus rice, fries, and more. Available for takeout only.
If you're craving more than just chicken wings, these are The Best and Worst Fast-Food Chicken Sandwiches, According to a Dietitian.
Din Tai Fung
This past October, the highly celebrated dumpling and noodle spot with its signature show kitchen arrived in Las Vegas at the ARIA Resort & Casino. Din Tai Fung's legacy goes back to 1972 in Taiwan, expanding into the U.S. for the first time 20 years ago and garnering the restaurant a cult following for their Xiao Long Bao. "We cannot wait to introduce our guests to their new favorite craving," said Steve Zanella, President & Chief Operating Officer of ARIA of the opening.
Whataburger
This Texas-rooted burger Mecca, which hasn't made a move outside of the state in over 20 years, decided to expand in 2020, with two new locations that are especially exciting for fans: Kansas City, MO, and Tennessee. In an interview with Business Journal, James Turcotte, Waterburger's senior vice president of real estate, says the supply network in these areas helps make the move a "natural expansion for us."
Related: Here's How to Get Whataburger to Pay For Your Wedding and Honeymoon
iSouvlaki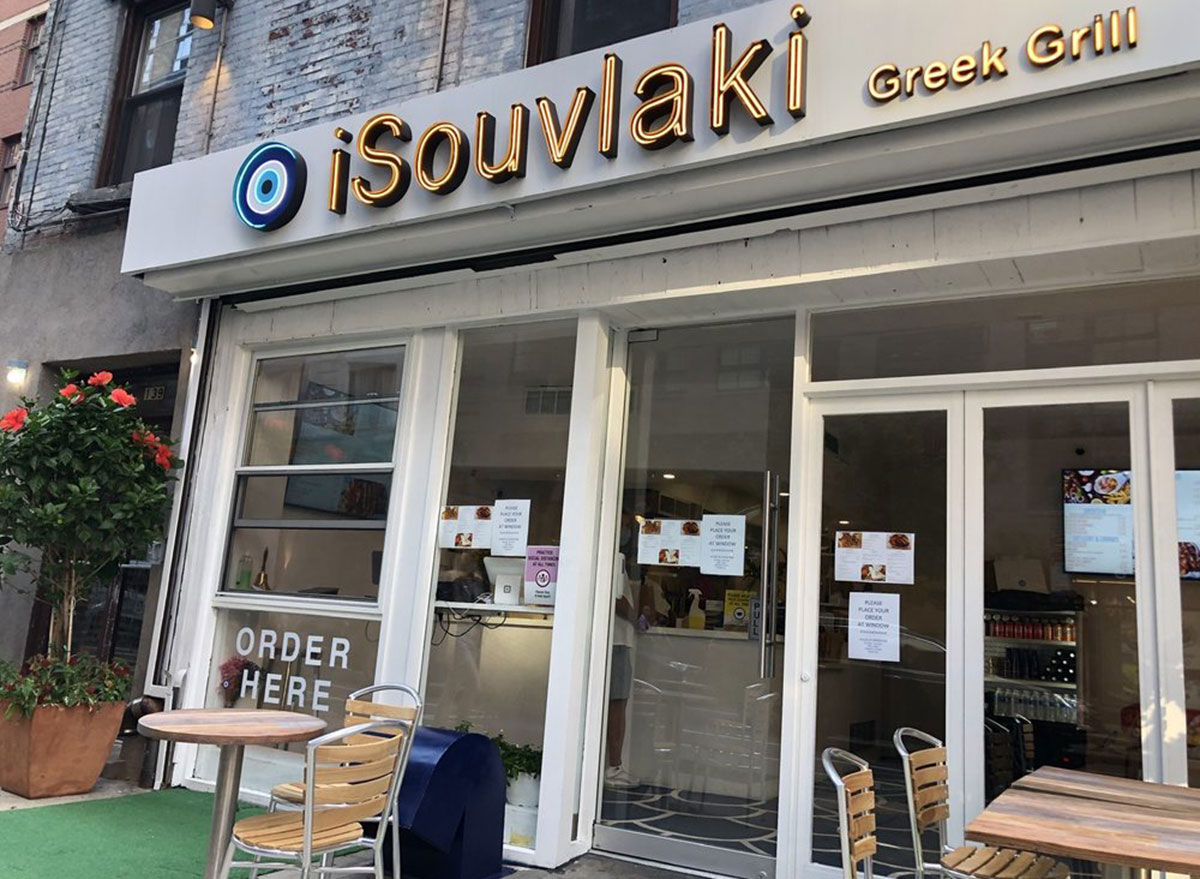 iSouvlaki, a new fast-casual Greek restaurant in Manhattan's East Village, opened its doors (and delivery services) during the pandemic. Founder James Paloumbis chose to focus the menu on traditional Greek family recipes made with fresh, local ingredients that fit into everyone's daily lifestyle. (Three cheers for the healthy "Mediterranean Diet!") Another location in Glen Cove, N.Y. will be coming soon.
For more on this way of eating, here is How to Supercharge the Mediterranean Diet to Lose More Weight.
Shake Shack
Though the fan-favorite Shake Shack was forced to temporarily close stores and reduce hours due to COVID-19 (read: lose money), they still had their eyes on long-term expansion in 2020. The Shack opened four new domestic restaurants later this year—in Sacramento and Los Angeles, Calif., Charlotte, N.C., and St. Louis, Mo.—all of which performed impressively sales-wise at opening.
"Amidst our gradual sales recovery, we've started to open new Shacks again and are looking to the significant growth opportunity that we believe lies ahead for Shake Shack," said CEO Randy Garutti.
In addition to new locations, Shake Shack Just Added These New Burgers.
Ike's Love & Sandwiches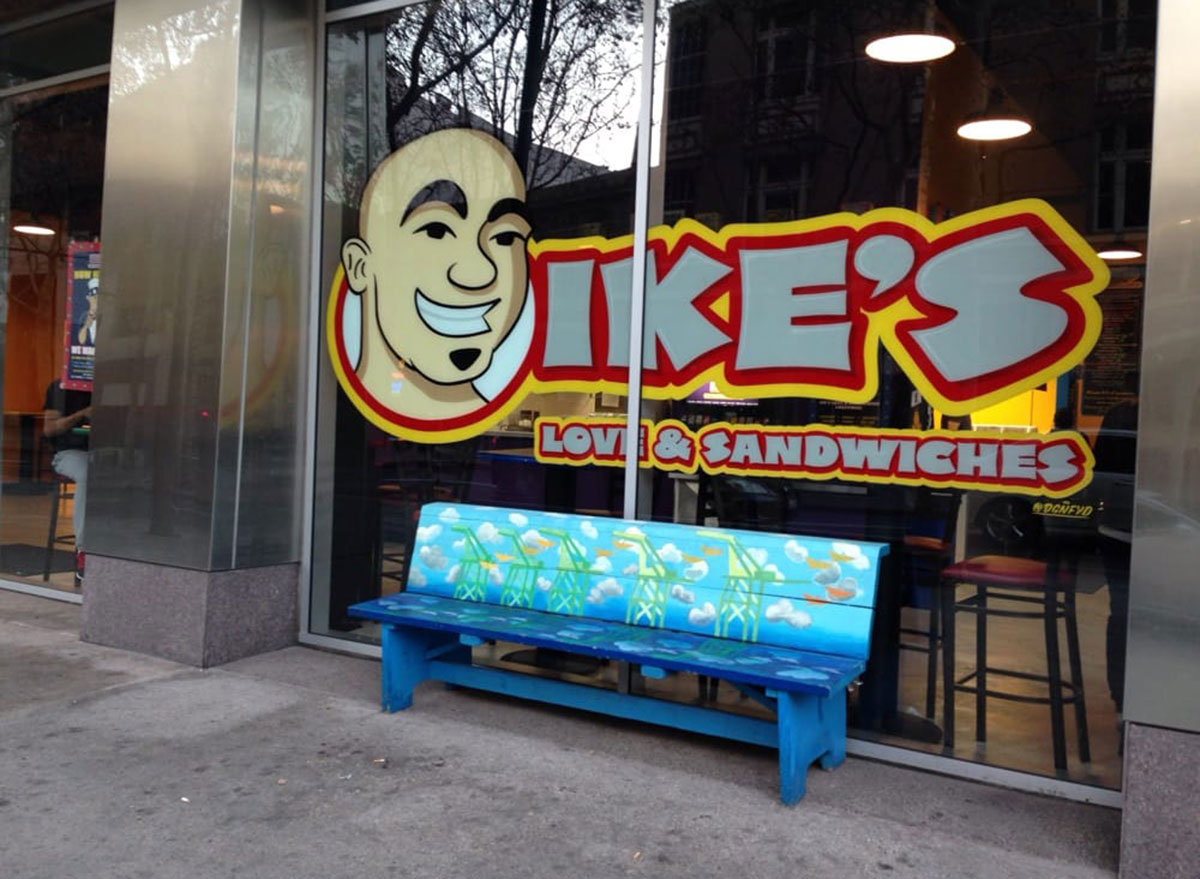 This beloved San Francisco-based sandwich shop has mostly called the West Coast home with its 70 locations—but this year, they touched down on the East Coast in South Florida. It's is known for boasting over 800 grab-and-go sandwich combos, with tons of vegan, vegetarian, and gluten-free options, like the "Handsome Owl" and the "Meatless Mike."
Related: What Eating Red Meat Every Day Does to Your Body
The Original Hot Dog Factory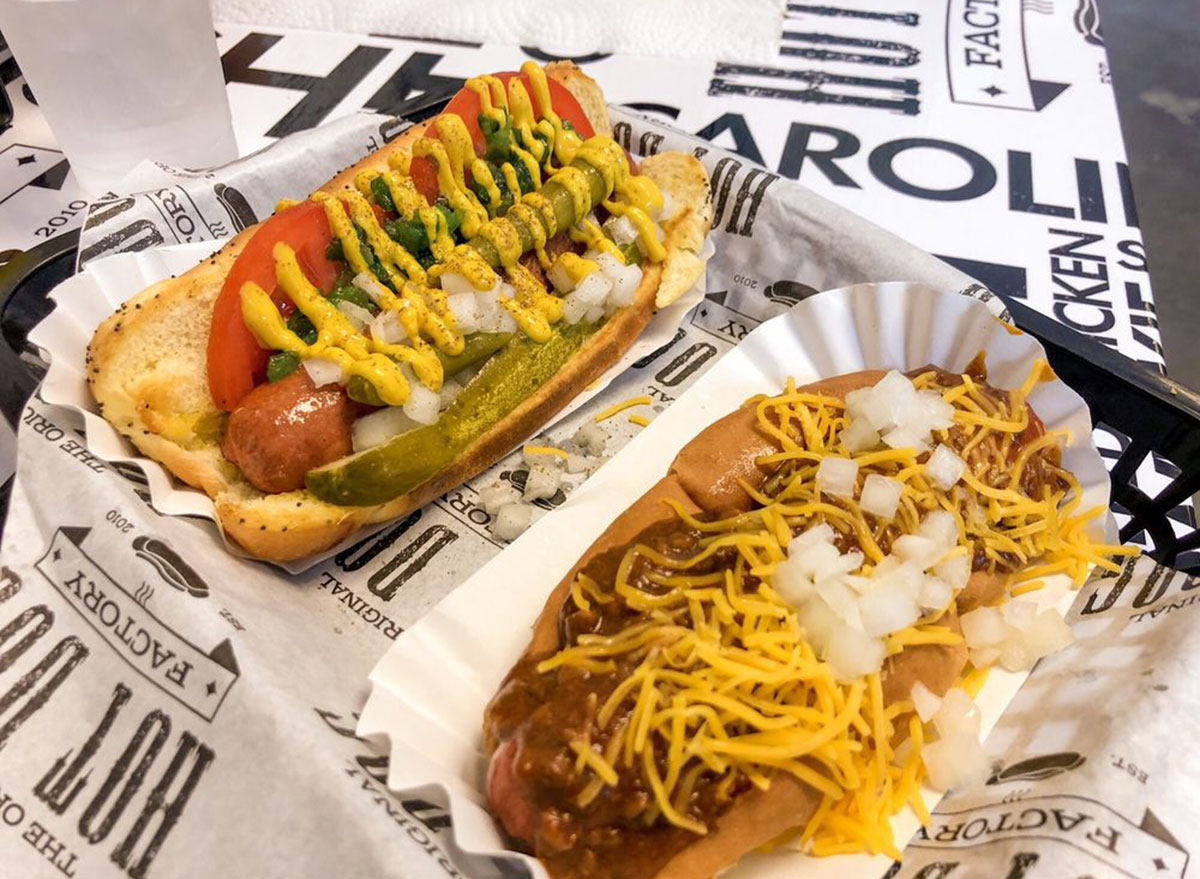 The Atlanta-born hot dog spot, which exploded into popularity after its feature on "The Real Housewives of Atlanta" (Porsha Williams' fiancé owns it), opened its doors in Philadelphia in early 2020. And they're not stopping there: The Original Hot Dog Factory's big expansion plans for the year also included Detroit, Cherry Hill, N.J., plus Charlotte and Raleigh, N.C.6254a4d1642c605c54bf1cab17d50f1e
On the menu: specialty 100% beef, turkey, chicken, and veggie hot dogs, burgers, fried sides, and lots of global toppings. (Due to COVID-19, you can't sit at the restaurant, but they do offer takeout and no-contact delivery.)
MENO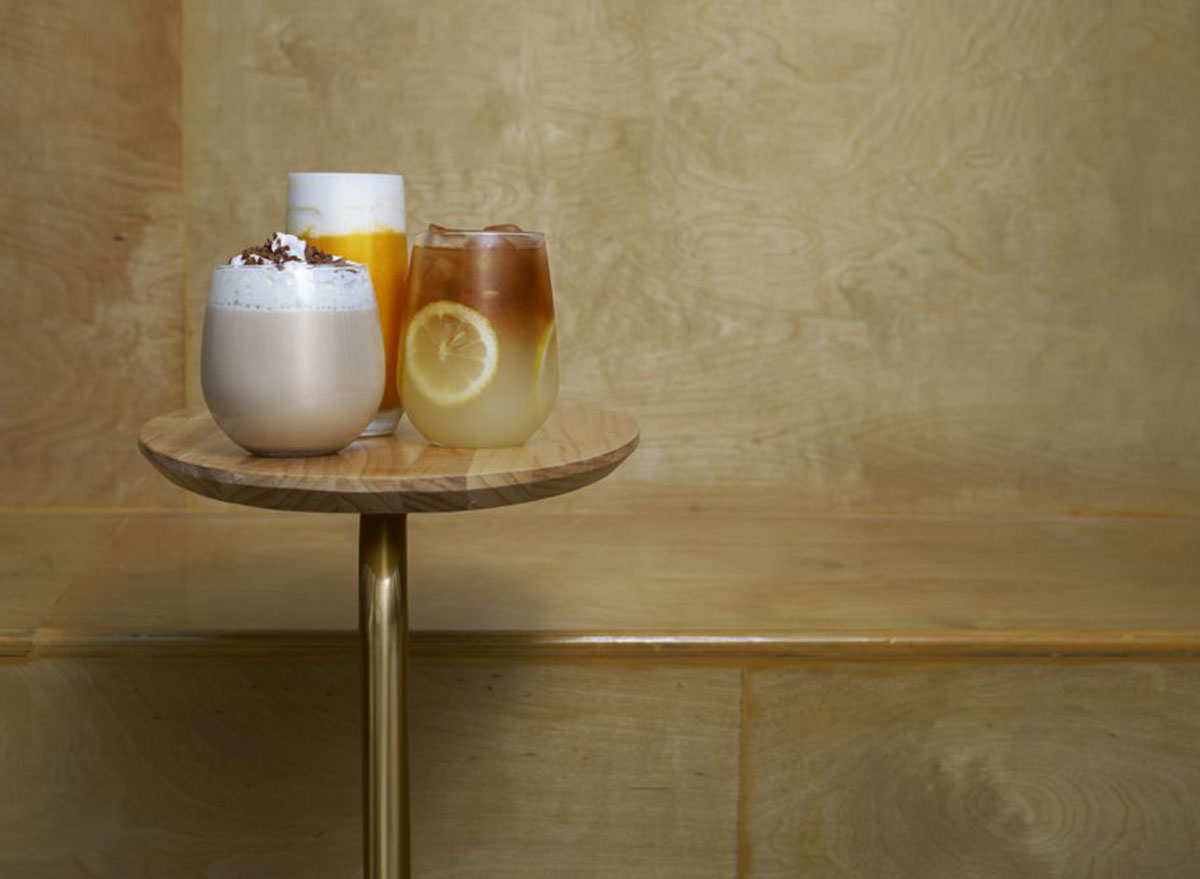 This "East meets West modern tea and coffee experience" brings new specialty beverages and dessert bites to NYC's West Village. Unique menu items include eight-year fermented dark teas, cheese foam fruit teas, purple yam crepe cake, matcha lemonade, and PPAP (pineapple juice and coffee). MENO's serene ambiance offers Manhattanites a much-needed respite from the typical hustle and bustle; they also offer outdoor seating out front, plus takeout and delivery.
For more restaurant news delivered right to your email inbox every day, sign up for our newsletter!