Best Supplements for Diabetes, According to Dietitians
Ask your doctor whether these supplements are right for you.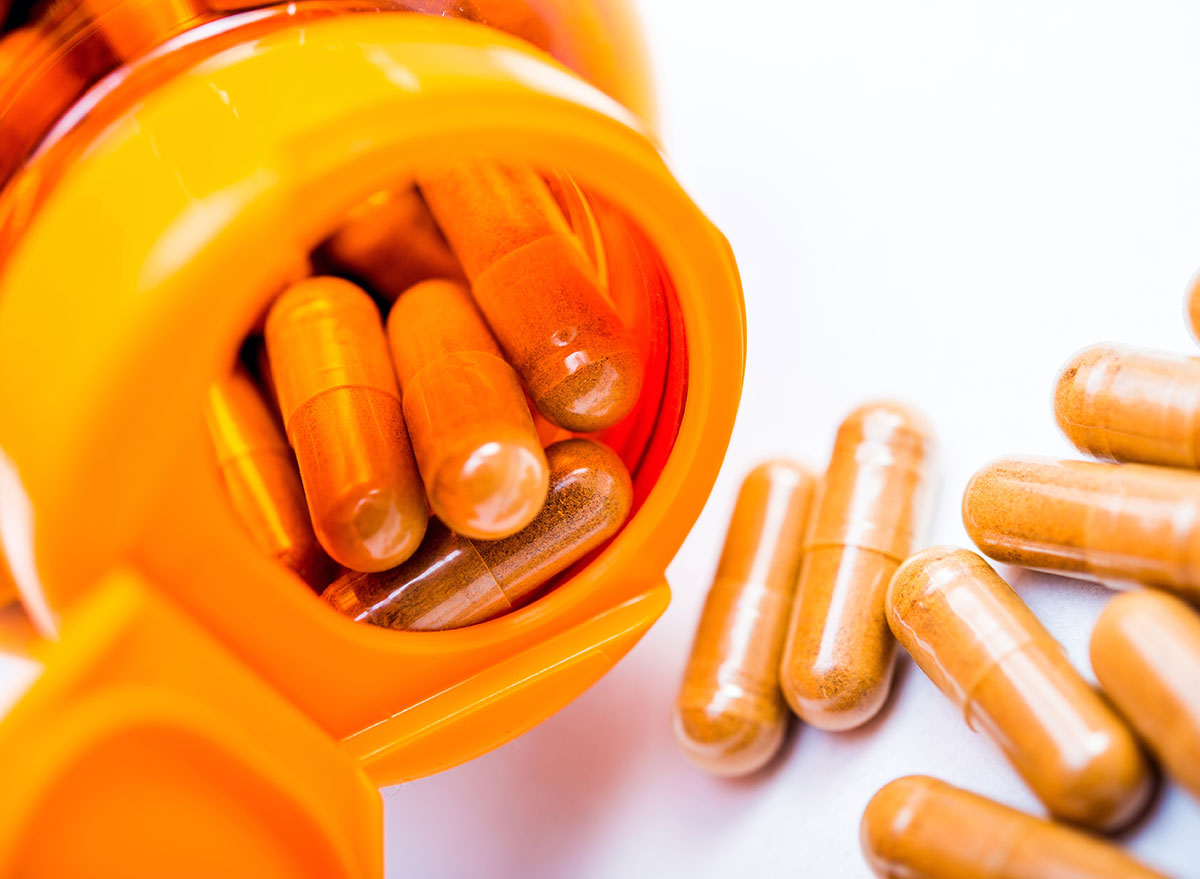 If you have diabetes (Type 1 or Type 2) taking supplements can be pretty tricky, as even minor changes in a diabetic's diet can lead to fluctuations in blood sugar, which in turn can cause a whole host of other problems.
However, seeing as diabetics also must contend with things like blood sugar spikes and inflammation, incorporating supplements into one's daily routine can also be very helpful and may even potentially lessen some of the harmful effects of the disease. For example, there's evidence to suggest that berberine can lower blood sugar levels in diabetics, and there's additional research that shows vitamin D can improve insulin sensitivity.
While it's crucial to talk to your doctor before taking any supplements, we reached out to several registered dietitians to get their expertise regarding which of the dozens of supplements on the market today are best suited for diabetics.
Scroll down to read their thoughts, and don't miss Sure Signs You May Be Getting Diabetes, According to Doctors.
Magnesium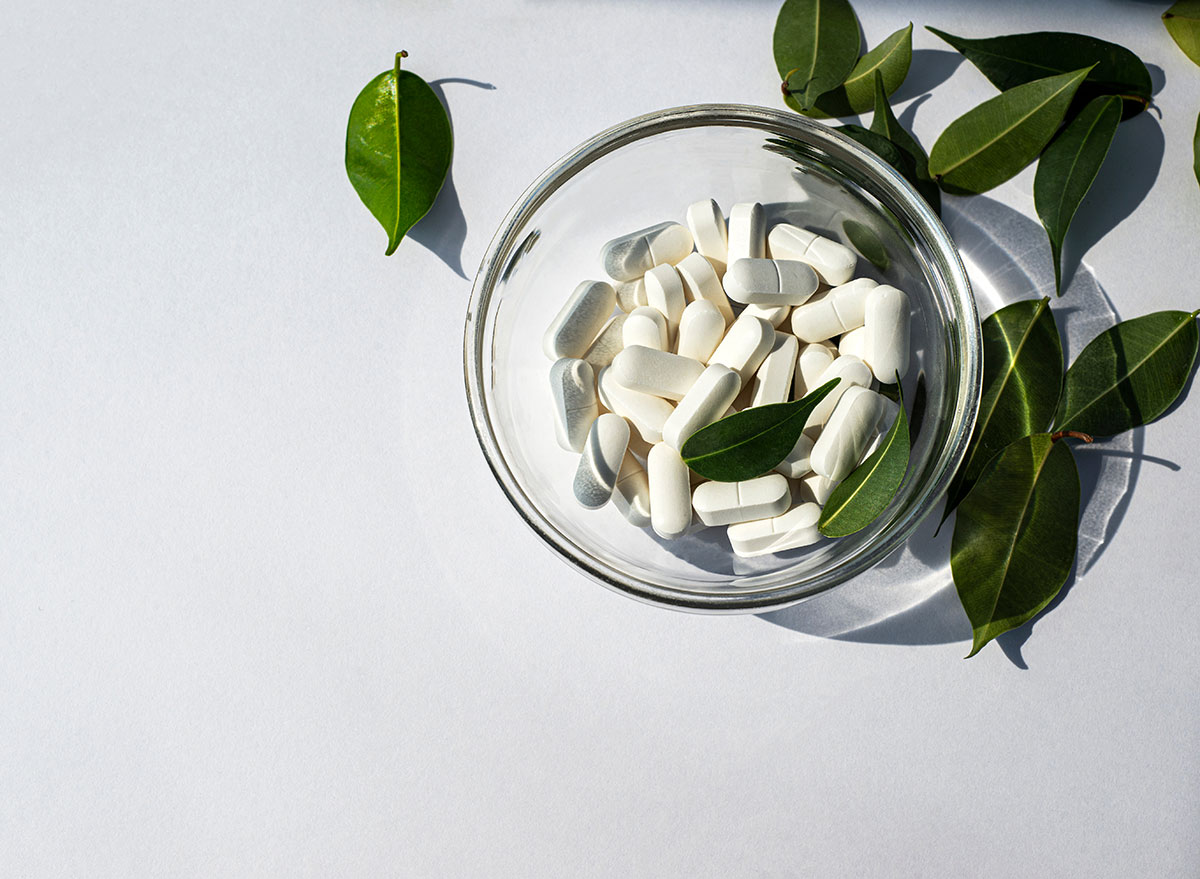 "One major function of magnesium is being involved with regulating blood sugar. Type 2 diabetes can be associated with low levels of magnesium, and, according to a 2015 review, some studies suggest a benefit for taking a magnesium supplement with diabetes," says Holly Klamer, MS, RDN, and a writer at MyCrohnsAndColitisTeam. "More research is needed, but magnesium may help improve insulin sensitivity."
Berberine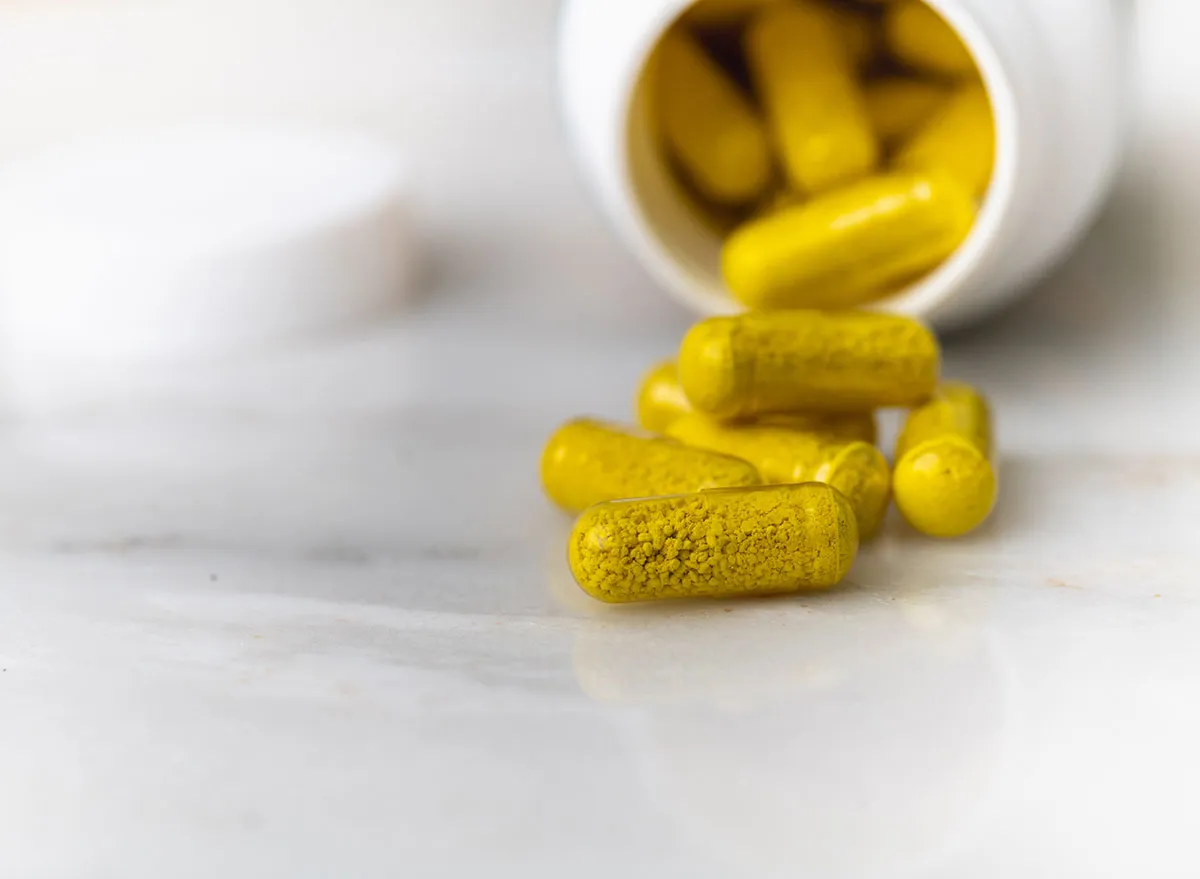 "Research has shown that berberine can significantly reduce blood sugar levels in diabetics. It's so powerful that it has been shown to be as effective as the diabetes drug Metformin," explain Lyssie Lakatos, RDN, CDN, CFT and Tammy Lakatos, RDN, CDN, CFT, The Nutrition Twins, founders of 21-Day Body Reboot, and members of the Eat This, Not That! Medical Expert Board. "We like NOW Berberine because we know that all NOW supplements are A-rated GMP certified, which means that every aspect of their manufacturing process has been examined, including laboratory/testing methods, for stability, potency, and product formulation."
Probiotics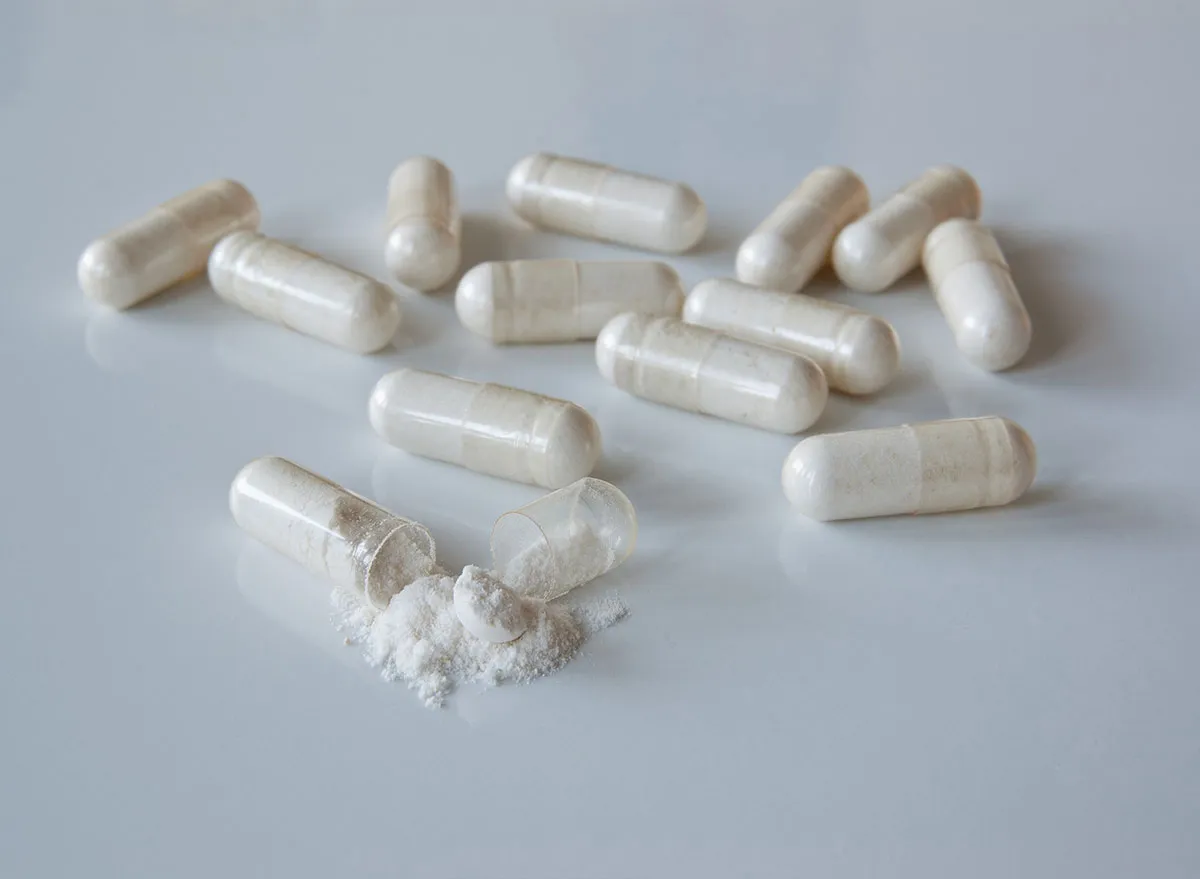 "Probiotics are living bacteria that provide countless health benefits when ingested. These bacteria are naturally occurring in the gut, but can be replenished through external means. This supplement is typically only thought of in regard to how it improves gut health and digestion and rarely comes up in connection to improving diabetes," notes registered dietitian Trista Best, MPH, RD, LD. "However, probiotics have been shown to improve the body's ability to utilize and handle carbohydrates. The beneficial bacteria introduced work to improve the gut's microbiome and ultimately how it processes carbs and ultimately lowers blood sugar and A1c over time."
Best adds: "It is suggested that probiotics also help to improve these readings by reducing inflammation in the body, which can help to prevent further destruction of pancreatic cells responsible for making insulin."
READ MORE: 5 Best Probiotic Supplements For Weight Loss
Cinnamon
"Some studies have shown cinnamon may be a beneficial supplement for diabetes. A 2010 study found taking a 2 g supplement of cinnamon for 12 weeks significantly improved hemoglobin A1C (HA1C) in Type 2 diabetics," Klamer explains. "And a 2019 review suggests cinnamon has been shown to improve insulin sensitivity in some studies, but more research is needed."
Vitamin D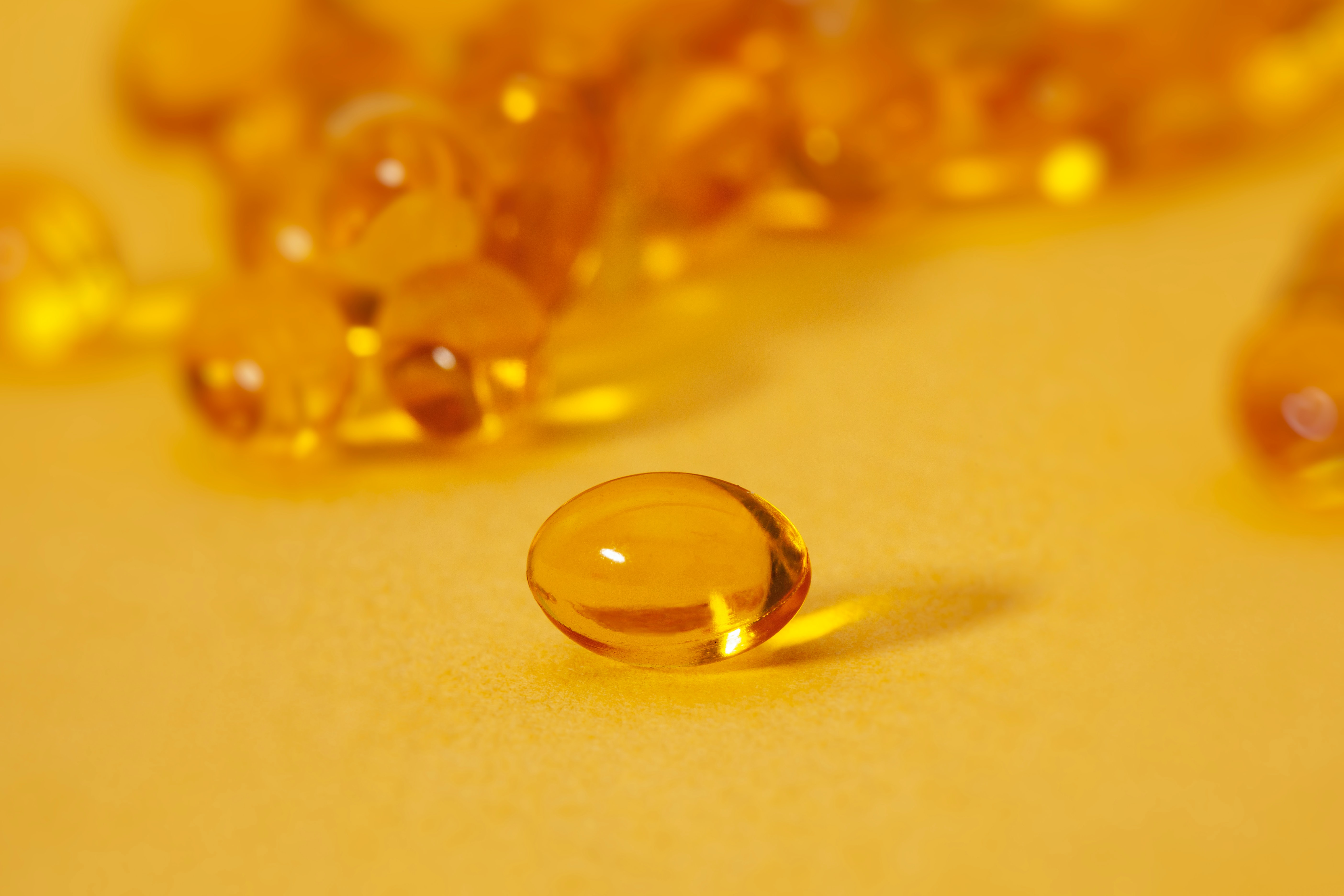 "Research has shown there is an increased risk of Type 2 diabetes in people with low vitamin D levels. Vitamin D has been shown to improve the body's sensitivity to insulin, reducing the risk of insulin resistance, which is often the precursor for type 2 diabetes," The Nutrition Twins share.6254a4d1642c605c54bf1cab17d50f1e
Looking for a recommendation? "We like Nature Made Vitamin D3 Softgels because they contain D3, a more absorbable form of vitamin D and Nature Made vitamins carry the USP verified mark, which means it meets strict third-party requirements for quality ingredients, potency and good manufacturing practices," the sisters note. "We also really appreciate that it's gluten-free with no added colors or artificial flavors."
Read this next:
The #1 Cause of Diabetes, According to Doctors

7 Ways You Can Give Yourself Diabetes, Doctors Say

Surprising Habits That Can Lead to Diabetes, Says Science