Best Supplements For Fighting Anxiety, Says a Dietitian
These over-the-counter-options could get you back to feeling like your best self.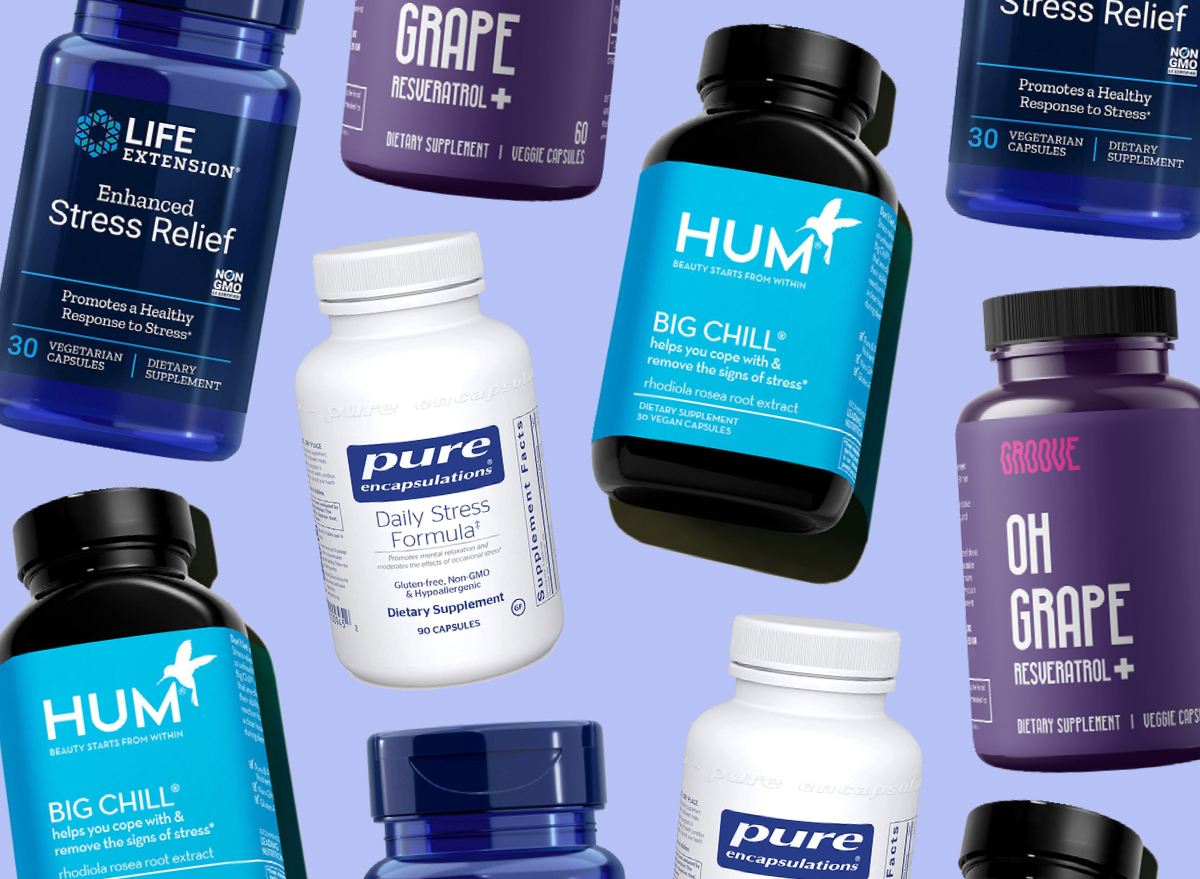 If you found yourself clicking on this story, you probably feel some degree of anxiety—and just know you're not alone. Approximately 19% of adults in the United States have an anxiety disorder—but the most important statistic to know is that 100% of people can feel anxious.
As Lisa Moskovitz, RD, and CEO of the NY Nutrition Group says, "we are built to withstand a moderate degree of distress—it can quickly come and should naturally go." The real challenge with anxiety starts to arise when it doesn't fade into the background as it ultimately should.
"Under extreme circumstances, medical attention is warranted as chronic, intense anxiety can certainly impair one's health and quality of life," says Moskovitz. Though, if your anxiety isn't severe, but you still feel it needs to be addressed, there are some supplements that may be able to help naturally lower it.
Below, Lisa Moskovitz highlights some of the best over-the-counter supplement options that may help you combat anxiety. And for more on mental health, be sure to check out Popular Foods That Are Supporting Your Mental Health, Says Expert.
Disclaimer: Always consult with your MD before taking any new supplements. This is particularly important if you're already prescribed, and are taking, any psychotropic medications. Supplements are not regulated by the FDA.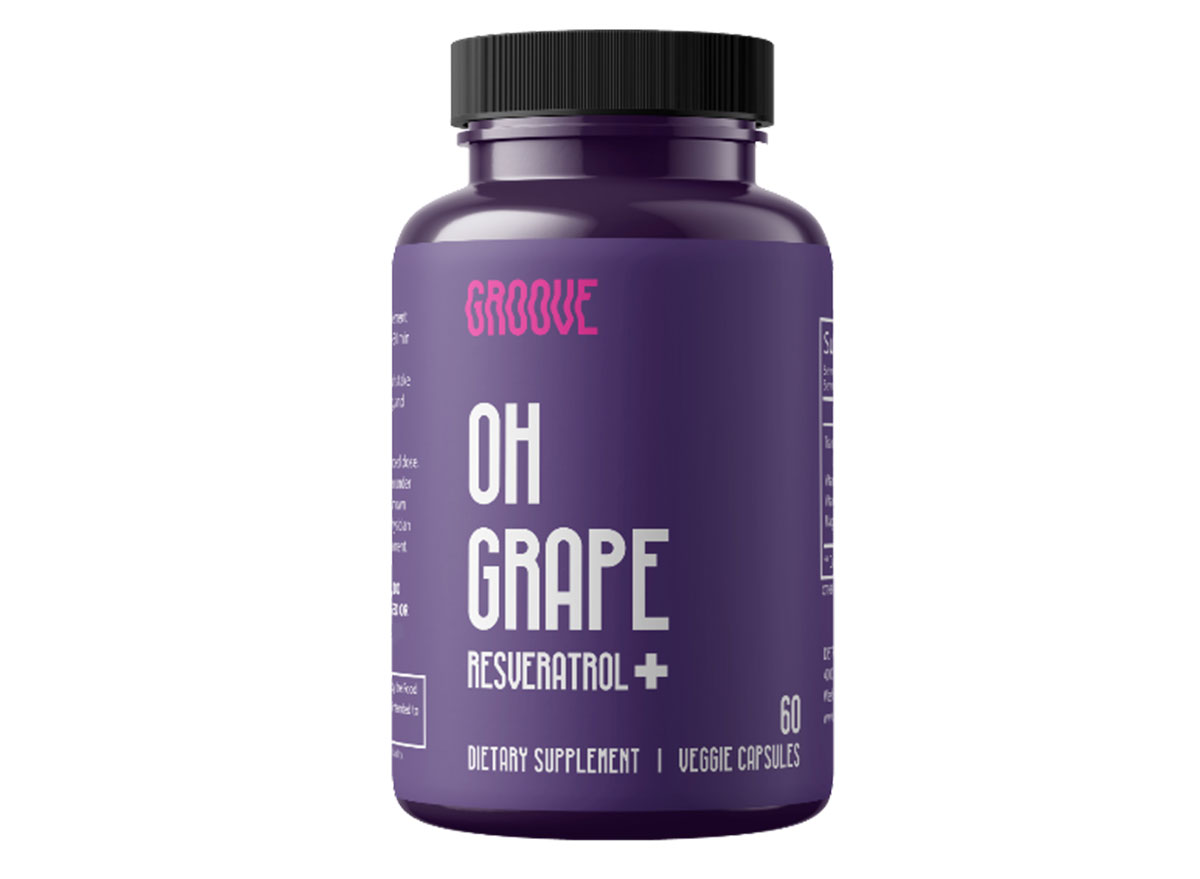 Packed with vitamin D, vitamin C, magnesium, and resveratrol, this high-quality multivitamin could be your anxiety savior.6254a4d1642c605c54bf1cab17d50f1e
"Studies show that resveratrol, a powerful polyphenol with antioxidant activity, can alter a particular stress-inducing enzyme to fight against stress and depression," says Moskovitz. Fun fact: Red wine is actually a good source of resveratrol!
"Magnesium is another key nutrient that can have a direct impact on how the brain functions and anxious thinking patterns," she says.
Moskovitz also adds that numerous studies have found links between low vitamin D levels and mental health disorders. In other words, this multivitamin is packed in nutrients that are known to help quell feelings of anxiety.
Pure Encapsulations Daily Stress Formula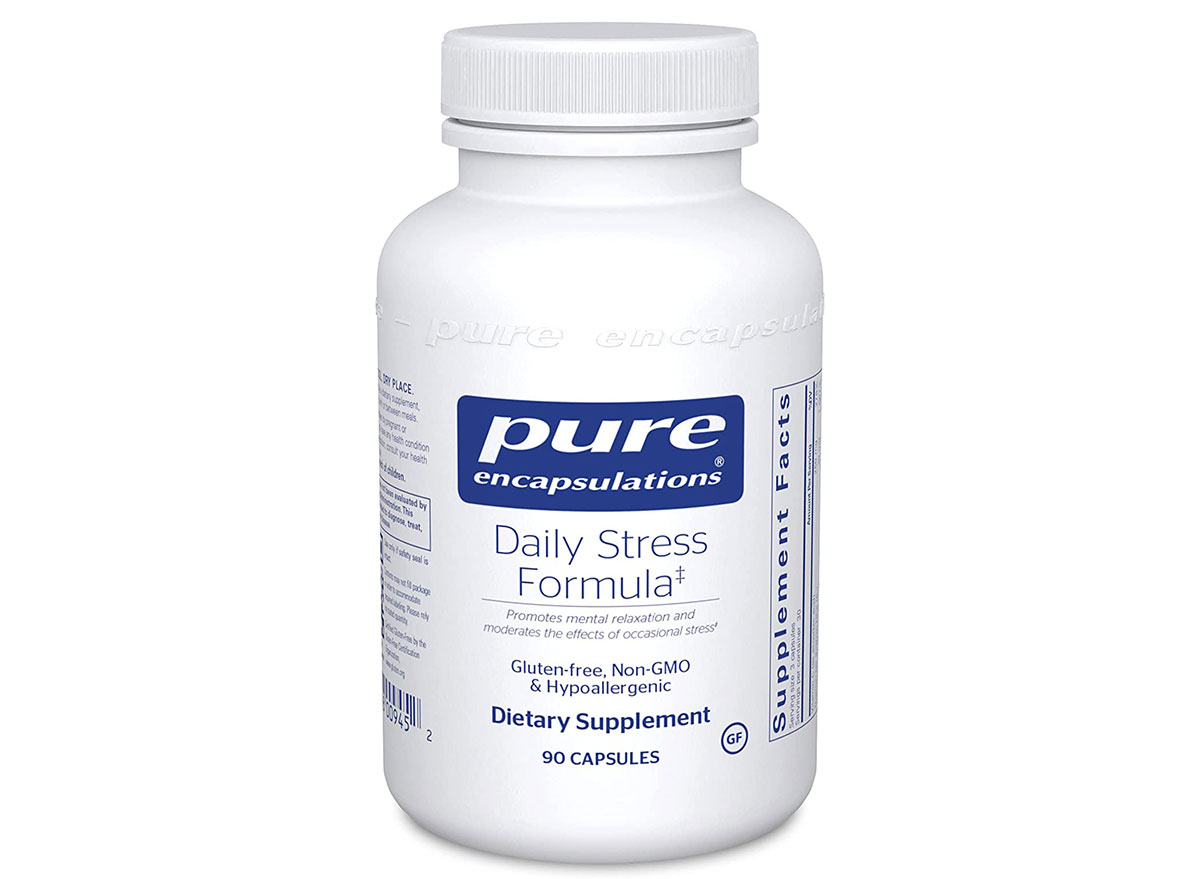 Going for a more well-rounded supplement like Pure Encapsulations Daily Stress Formula can also help to reduce your anxiety thanks to B vitamins and vitamin C, both of which help to alleviate mental and physical stress.
But those aren't the only anti-anxiety nutrients in this supplement. "Bacopa monnieri is a specific type of herb that maintains healthy enzyme activity in the brain," Moskovitz says. "The supplement also contains eleutherococcus senticosus that can boost adrenal function and therefore, stress resistance."
The fact that this dietary supplement is a chocolate bite and helps fight anxiety and is truly all you need to know, right? Brought to you by Objective Wellness, "this sweet treat has a winning combination of stress-fighting ashwagandha, an ancient medicinal herb, and magnesium, a mineral our body needs for plenty of functions, including a healthy mind," says Moskovitz.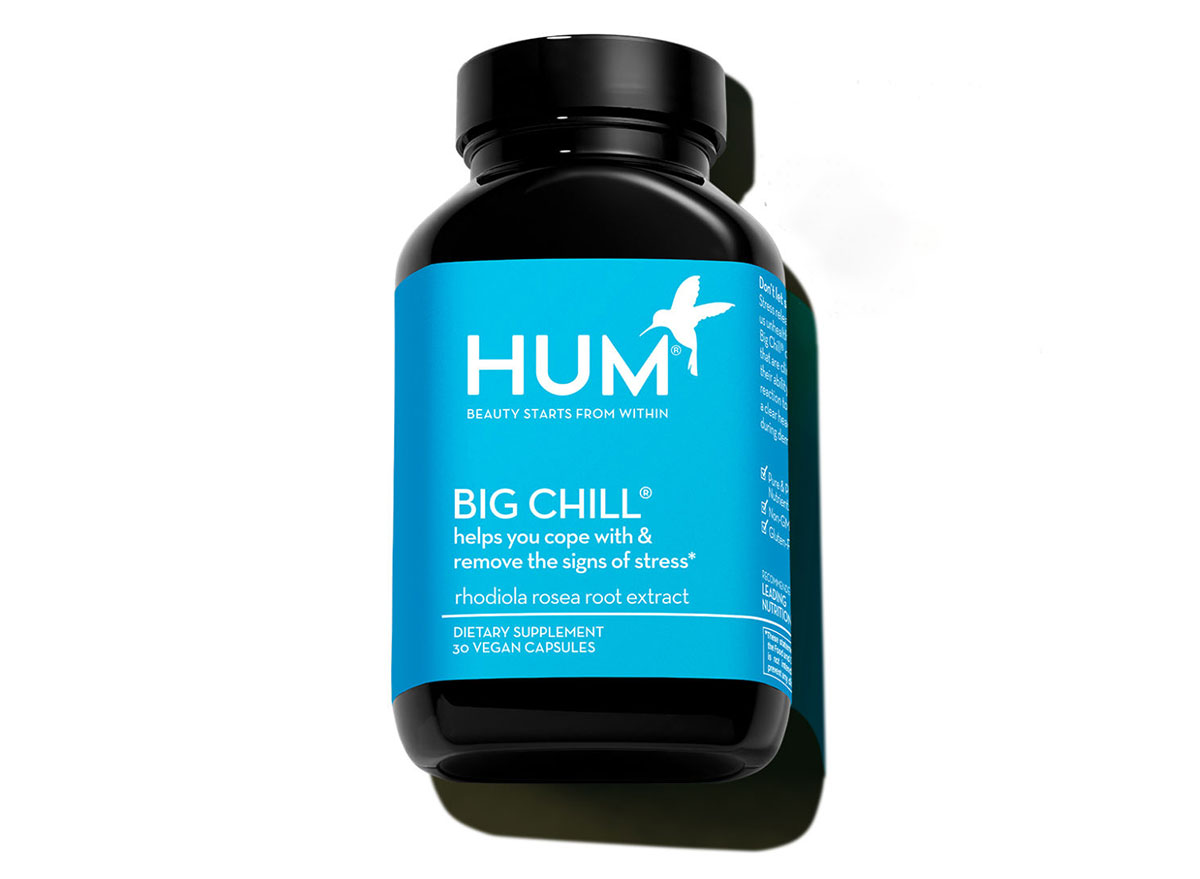 Moskovitz notes that the name of this supplement (Big Chill) says it all. The most important nutrient in Hum Big Chill is Rhodiola Rosea root extract. And if you're wondering what that is (like we were), Moskovitz explains, it's "an adaptogen that can have profound effects on the mind's stress response. It can also promote a more 'chill' state of mind that is focused and sharp."
Life Extension Enhanced Stress Relief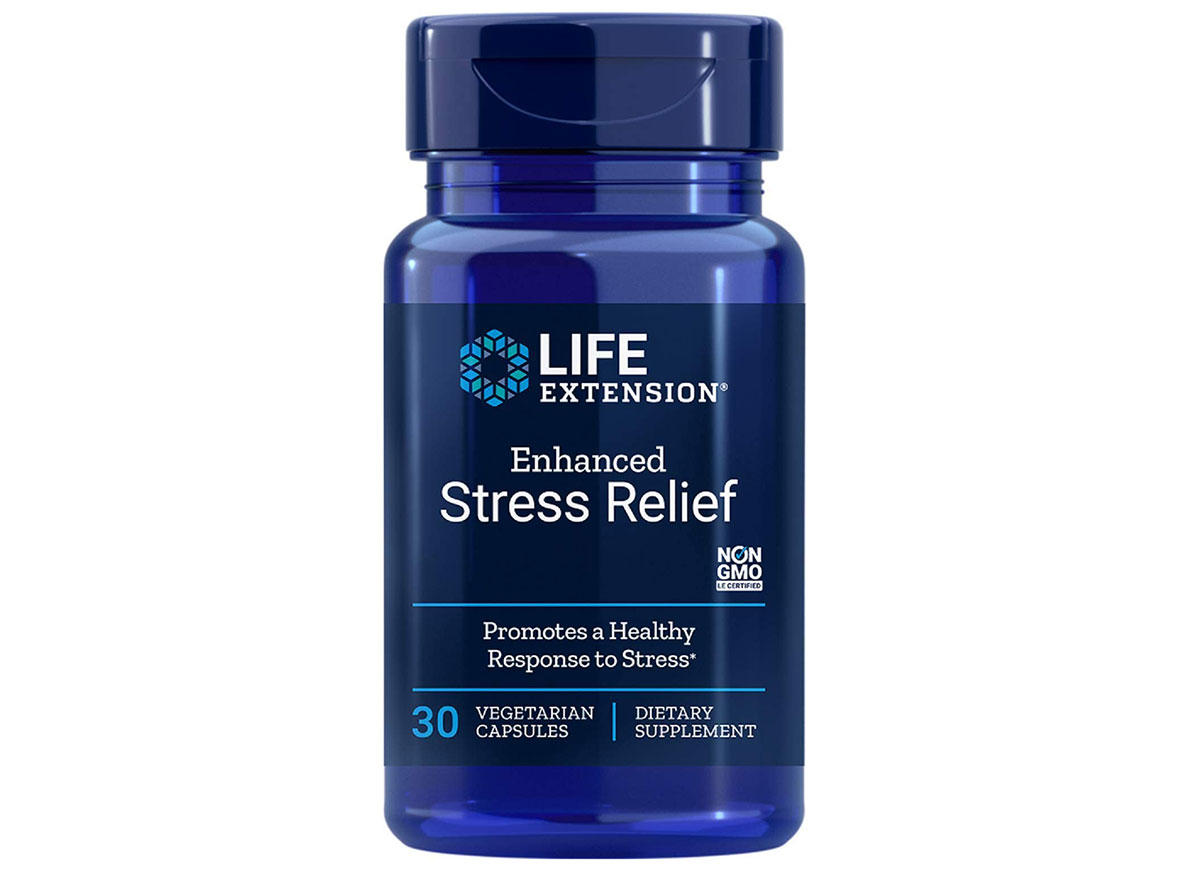 If you're looking for a natural approach to treating your anxiety, this supplement is the way to go.
"Lemon balm extract is an herb that can balance stress response, mood, and sleep all in one. While L-theanine, an amino acid that is derived from green tea, regulates certain neurotransmitters that impact how calm and relaxed we feel."
Bottom line: Any of these supplements are a solid choice for helping to alleviate anxiety. But remember, it depends on the individual, so while one supplement may work for your friend doesn't automatically mean it will be the right fit for you.
For more, be sure to check out Best Supplements To Start Your Day, According to Science.
Rachel Linder
Rachel is an Associate Editor responsible for compiling the daily Eat This, Not That! newsletter, making TikTok and YouTube videos for the brand, writing articles for the site, creating original graphics and providing direct assistance to the editors when needed.
Read more about Rachel