7 Best Ways to Lose Weight During Lockdown
While you're spending time at home, there are simple things you can do every day to get rid of those unwanted pounds.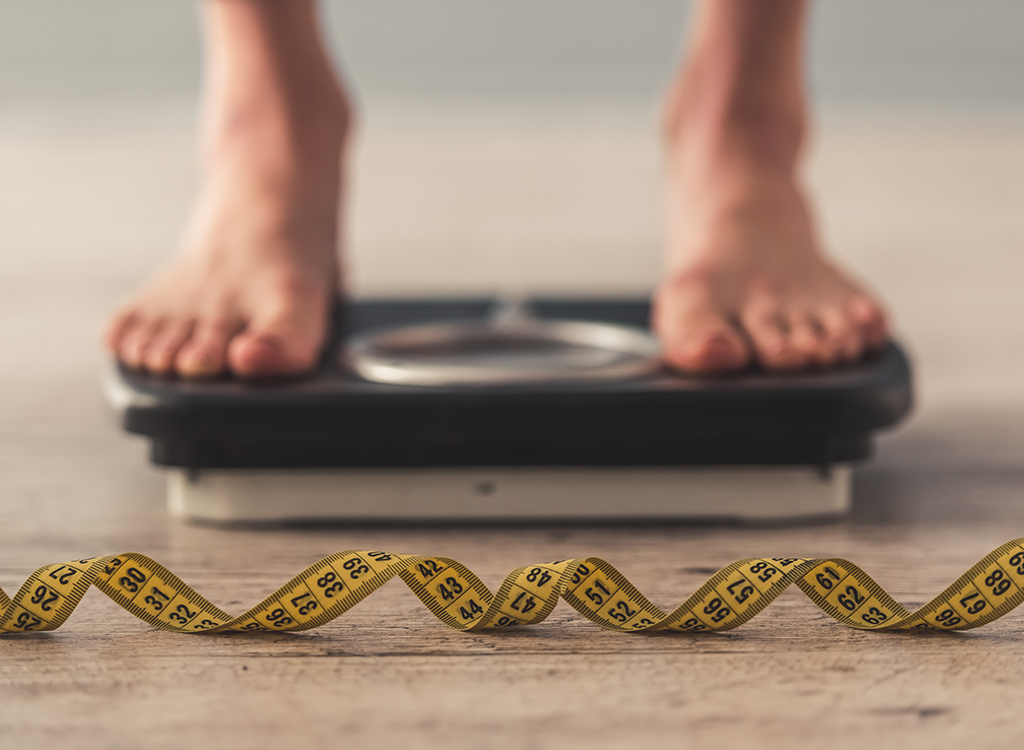 It's no secret that everyone is spending most of their time at home and, well, most likely moving less and possibly snacking more. Hey, there's nothing wrong with stocking up on some Oreos if that's the ultimate comfort food you want to have on hand! But you do want to avoid gaining the dreaded "Quarantine 15" and instead, stay on course with the weight-loss goals you already had in place before pandemic-living began. Have no fear, as it's a lot easier than you may think to lose weight while you're stuck at home.
Below, we break down seven of the best—and most importantly, easy—ways to lose weight at home during this time of lockdown. If you want to make sure you're staying informed on everything COVID-19 related, go ahead and sign up for our newsletter to get the latest coronavirus foods news delivered straight to your inbox.
Keep up with meal prep.
We get it—if you're currently working from home with no commute to worry about or other life activities taking up your time, there's no need to meal prep, right? You have all the time in the world! Well, this is how you can easily fall down a slippery slope as meal prepping helps you portion control so you don't overeat. Continuing to make foods a few days in advance already portioned out will also help avoid the snacking urge that may be hitting you more often now that you're at home in close proximity to your kitchen all day.6254a4d1642c605c54bf1cab17d50f1e
Resist the snacking temptation.
During uncertain times like the world is in right now, you might have purchased a few not-so-great-for-you snacks to keep in your pantry for when you need a little pick-me-up. While it's OK to indulge once in a while, you don't want to start eating unhealthy junk foods every day. Make sure you're still stocking up on healthy snacks (think high protein, low-carb, and not packing a ton of sugar) and avoid just mindlessly eating if you're feeling bored or even stressed.
Snacking itself is great for weight loss, as a Journal of the American Dietetic Association study found that participants who ate more snacks daily weighed less than those who snacked less. Just be sure you're making the right choices!
Get moving.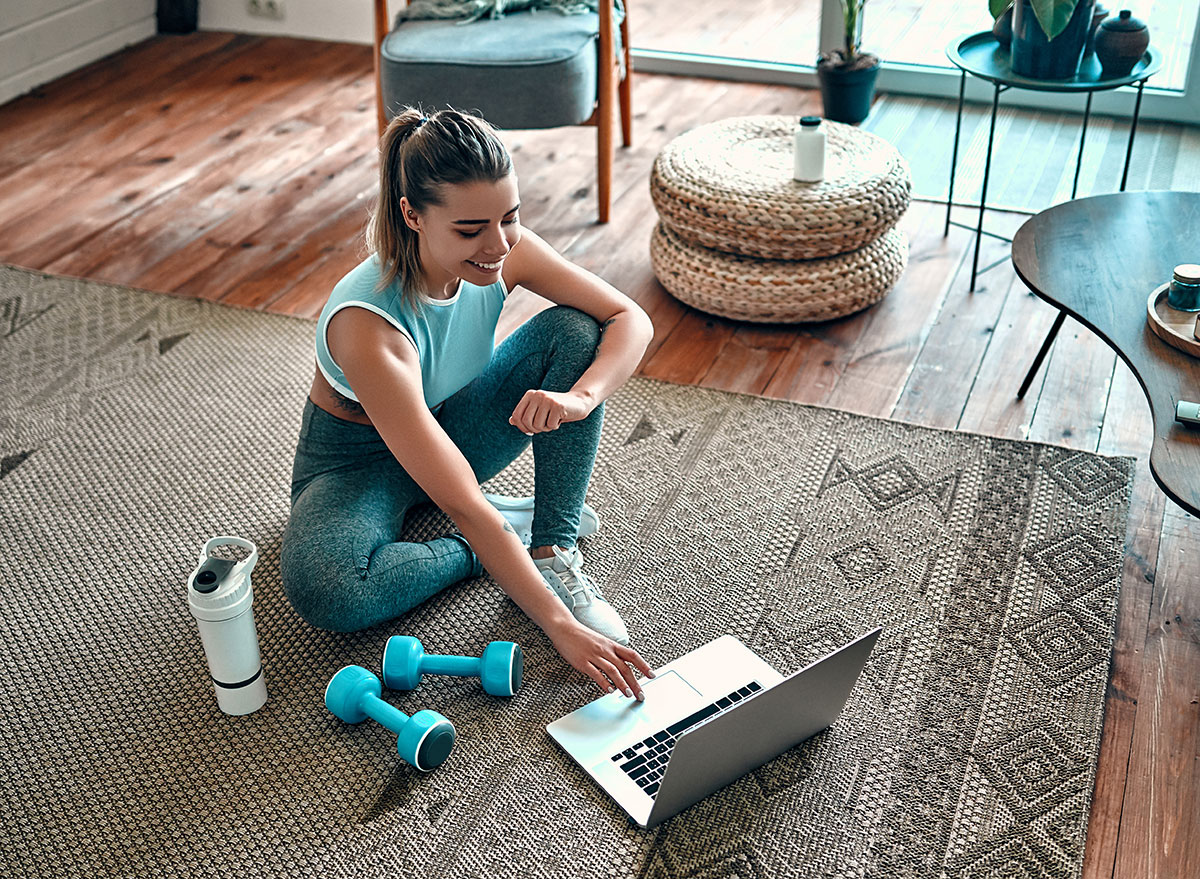 Gyms might be closed right now, but you can still get your daily sweat in, right at home. Whether it's following along with an online workout video, having a dance party in your living room, or even walking up and down the stairs, you want to keep moving in order to drop those unwanted pounds. And even if you don't have any weights, you can make it work just fine! Need proof? Well, the secret to a perfect at-home workout is actually in your kitchen pantry!
Make sure you're drinking water.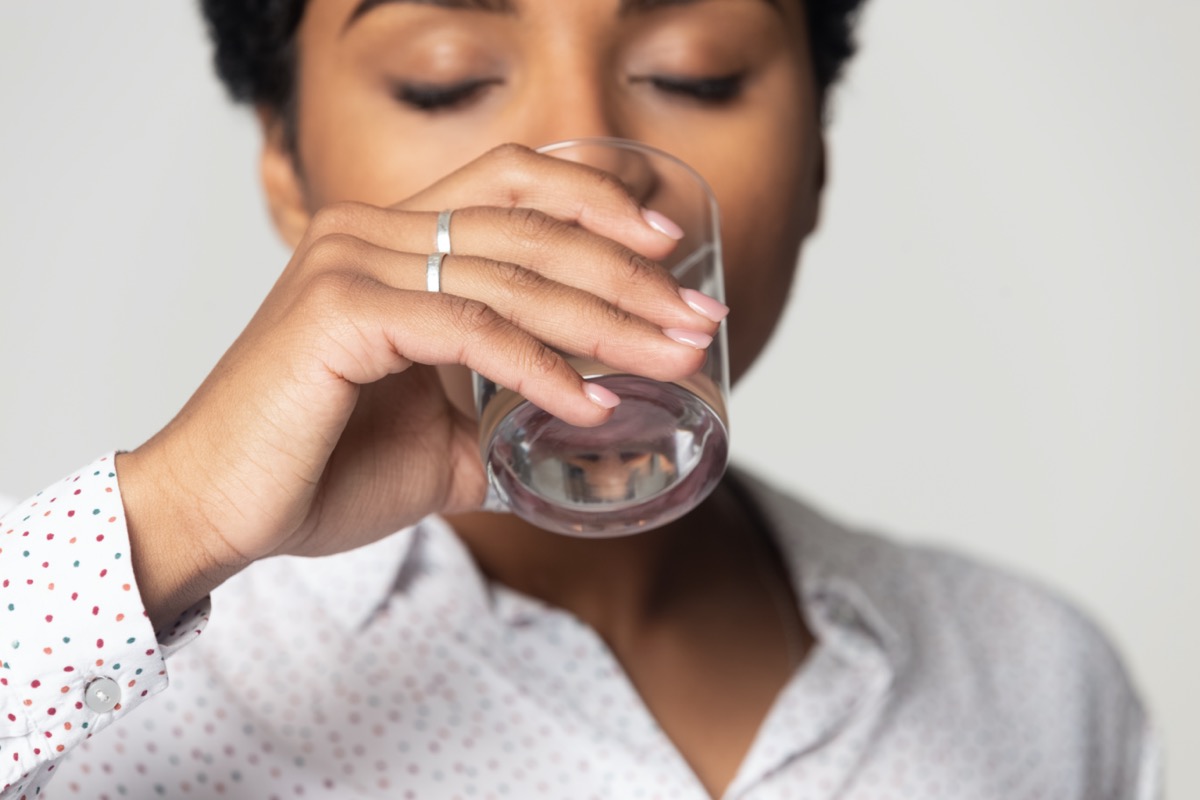 Staying hydrated is always important, but especially so when you're trying to lose weight. A study published in the Annals of Family Medicine actually found that those who have a higher BMI were the least hydrated, pointing out that water is an essential nutrient that is vital to weight loss.
So how much should you be drinking? The trick is to divide your body weight in half and that number is how many ounces you should drink every day to stay hydrated and see those pounds drop.
Get the proper amount of sleep.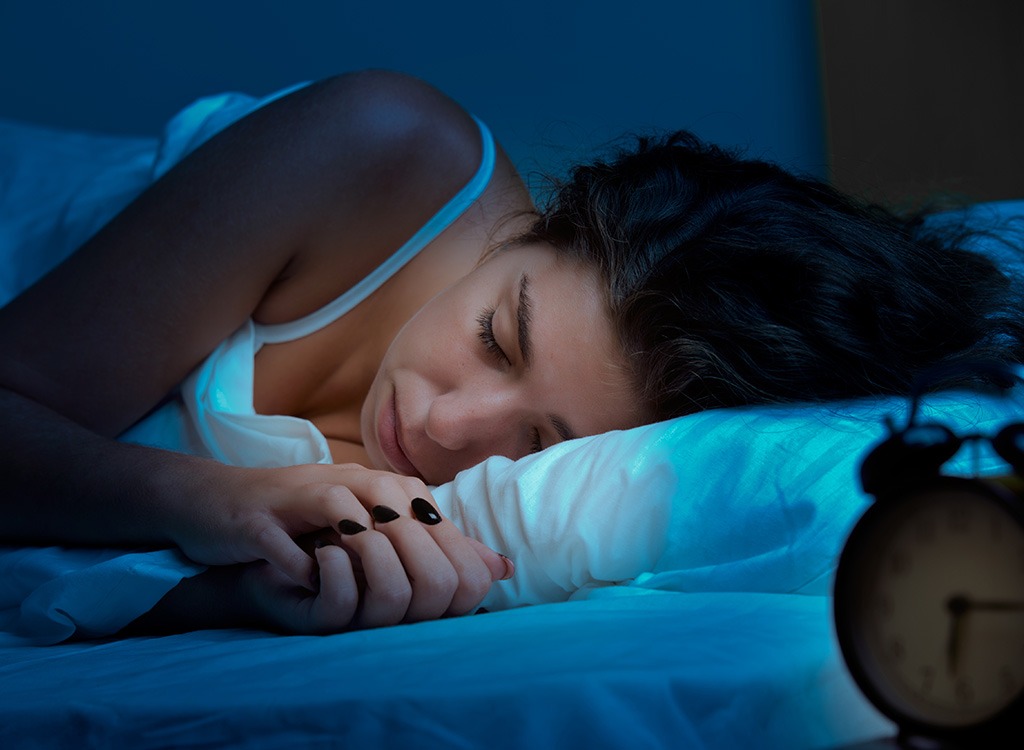 You'll want to keep yourself on a regular sleep schedule if you want to lose weight, as Elizabeth M. Ward, MS, RDN, told us in a previous story, "adequate sleep helps control hunger hormones, and being well-rested helps you to better resist calorie-rich foods like chips and sweets that you may eat to boost your energy levels." Having trouble sleeping during this time though? These are the easy ways to get the best sleep during quarantine that will help you out.
Make smart takeout choices.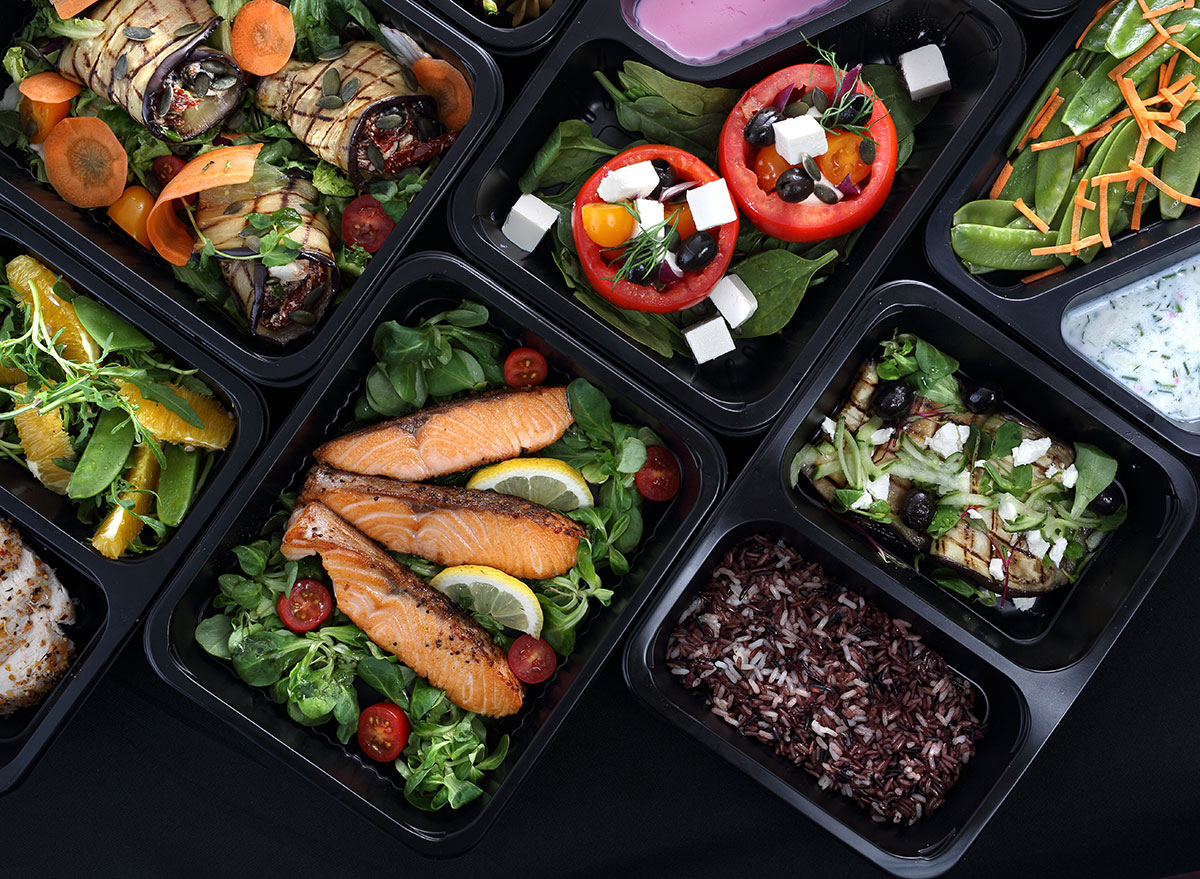 It's no secret that ordering takeout isn't necessarily at the forefront of your mind when you're trying to lose weight. Oftentimes, takeout portions are large and there's a good chance you'll end up with a meal that isn't the healthiest compared to if you had just cooked yourself. But it's understandable that you want to support the local restaurants in your area, and ordering from these businesses is the best way to do so. Just be sure you're not getting the wrong foods delivered to you—choose lower carb options and stay away from anything that is fried. (Sorry, mozzarella sticks are a no-go). And be sure to make that order last for two meals—this helps avoid overeating and you get more bang for your buck, too.
Eat filling foods.
It's already super clear that staying away from junk foods is obviously a major component of staying on course with your weight loss plans when you're surrounded by temptation at home. Instead, you want to consume filling foods that aren't leaving you hungry throughout the day. Protein (lean meat, chicken, seafood), fiber (whole grains, fruit, and vegetables), and healthy fats (olive oil, canola oil, nuts) are solid options to have at every meal as they'll keep you full.
Jennifer Maldonado
Jennifer Maldonado is a senior editor at Eat This, Not That!, specializing in food and health content.
Read more about Jennifer