8 Burger Chains That Aren't As Good As They Used to Be
Not everything gets better with age.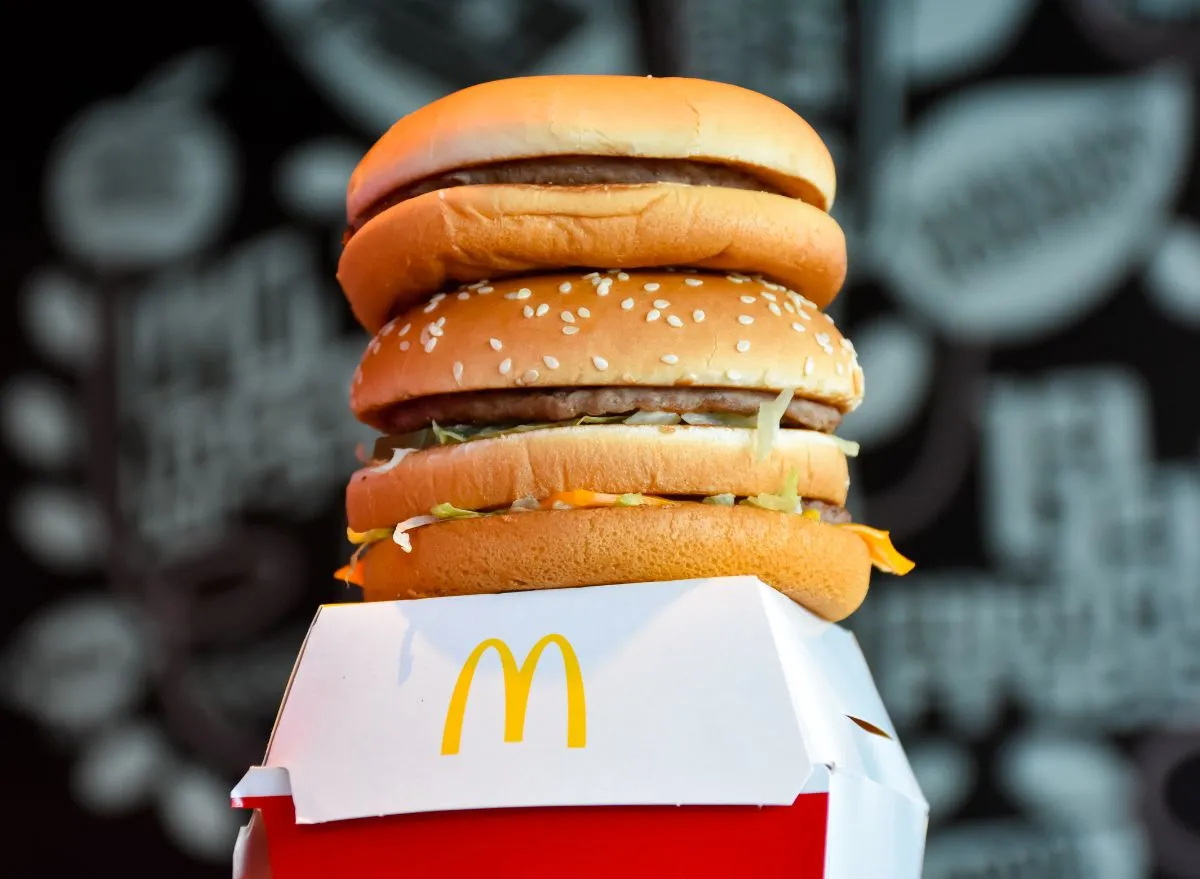 If it seems to you that the quality at your local burger joint has gone over time, you're not alone, and the issue is hardly local. It turns out that customers nationwide have perceived a drop in the quality of both food and service at many fast-food burger chains of late. The exact reasons these restaurants just aren't as good as they used to be are sometimes a mystery.
One common theme you'll see? A drop in value: fast-food menu prices have markedly increased even as perceived quality has dropped. And while burger chains aren't alone in slipping customer esteem—take a look at what Reddit's r/tacobell community has to say about that chain's descent—they do seem to be one of the worst offenders.
If you want a fast-food restaurant that is still generally well-respected and held in high regard, you need to pass on the burgers altogether. Chick-fil-A is the fast-food industry leader when it comes to food quality, customer service, and restaurant cleanliness, according to the American Consumer Satisfaction Index. At the other end of that spectrum, we find these eight burger chains that people say just aren't as good as they used to be.
Burger King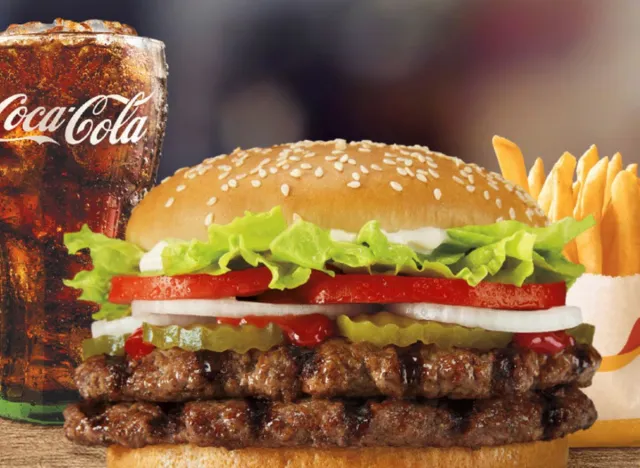 According to the Wall Street Journal, Burger King has been slipping for years, with "overly complex menus, slow operations, and outdated restaurants tarnish[ing] Burger King's standing with diners."
Long the second biggest burger chain in America in terms of sales, Burger King slipped behind Wendy's in 2020 and has yet to reclaim its longtime runner-up spot behind McDonald's.
The chain is spending tens of millions of dollars to update stores, improve food quality, and advertise aggressively, but so far things are still shaky for the chain that lets you "Have It Your Way." Respondents to a poll that we conducted via Facebook were certainly unhappy with Burger King, responding to a query about quality drops at burger chains with posts like: "Burger King! The food is cold once you get it. Don't get me started on who they hire not really pleasant" and "Burger King, used to be a decent burger. Note I get sick anytime I eat them."
While the chain reported promising first-quarter results for 2023, a 12.3% increase in global same-store sales and an 8.7% increase in same-store sales in the United States, it also revealed that it expects to close hundreds of stores. These closures are an attempt to "improve the overall health of the system" but time will tell if they improve the business overall enough for Burger King to reclaim its #2 crown and win back customers.
McDonald's
According to USA Today, McDonald's was called the worst-rated fast-food chain in America in 2021, scoring a 70-point rating out of a possible 100 points in a large-scale customer survey. And the slip in quality at McD's is quantifiable: according to a recent American Customer Satisfaction Index, the last-place chain got worse, losing two points off its previous score.
In terms of food, while McDonald's fries are largely considered the industry standard many have lambasted them for not tasting as good as they used to, and also, being way more expensive than they should be. This Reddit thread tried to figure out what is wrong with the fries, and while many admit they aren't as good as the beef-tallow fried fries of yore, there's something else that isn't quite right. In terms of price, in McDonald's most recent earning call CEO Chris Chris Kempczinski noted that while the company was strong in terms of financials, more and more people were skipping an order of fries. Customers countered that it was the high price compared to other chains that made them turn away from McDonald's top menu item.
McDonald's recently announced a plan to revamp its burgers to make them tastier and is fully entrenched in its Accelerating the Arches plan to focus on streamlining operations and making positive changes to its core items.  But some fans are not sure about the chain's direction with the burgers and expressed their dissatisfaction with the expected changes. Time will tell if the flavor will win out in the end.
Five Guys
While still a darling of the fast-food industry in the eyes of many, not all former Five Guys fans are still enamored with the chain. The main reason here is all about money, with customers reportedly paying upwards of $20 for meals that are not considered worth their cost.
Others have complained that the actual quality has gone down, especially when it comes to the fries at Five Guys—they are still hand-cut from fresh potatoes and served in huge quantities, but are reportedly often soggy and unpleasant.
Whataburger
When a Redditor recently posed the question: "Is it me, or has Whataburger taken a big dive in food quality?" the answer from the online community was an unequivocal yes. One commenter said: "Horrible quality, but with a bonus of price increases and worse service than ever." Another former fan posted: "100% agree. I thought I was so lucky to have a Whataburger close by, but dang was I wrong!" And yet another of the hundreds of comments was: "Sadly agree. Just did one and reluctantly stopped for breakfast. I fully expected an incorrect order, poorly made, and over salted."
In our Facebook poll, one poster decried the state of the chain, saying: "Whataburger is awful now. Cold salty and stale buns. For you guys getting a new Whataburger. It's not the original Texas chain."
Jack in the Box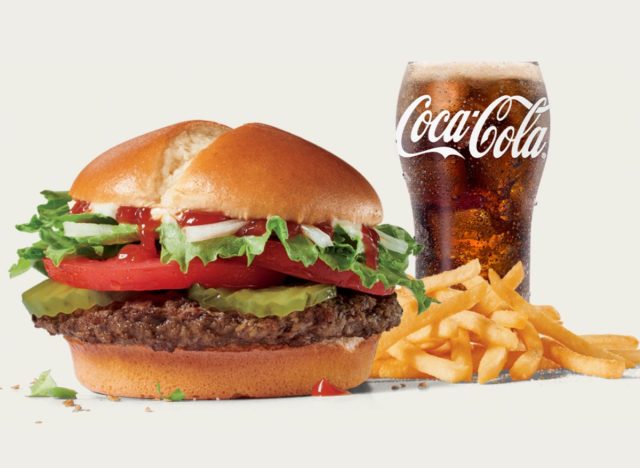 Candidly, Jack in the Box has never been held up as a model of a first-rate restaurant, but the reputation of the chain often mocked as "Jack in the Crack" has suffered more than usual in recent years, and with good cause: the quality of the food served there has nosedived. When a Reddit user shared a recent picture of a revolting Jack in the Box Grilled Chicken Salad, the post led to an outpouring of scorn for the chain.6254a4d1642c605c54bf1cab17d50f1e
Comments included: "Wow… they didn't even try," and "Looks like sadness." Speaking more generally, one Facebook poll respondent said in part: "Jack in the Box [is] a joke for quality of food."
Wendy's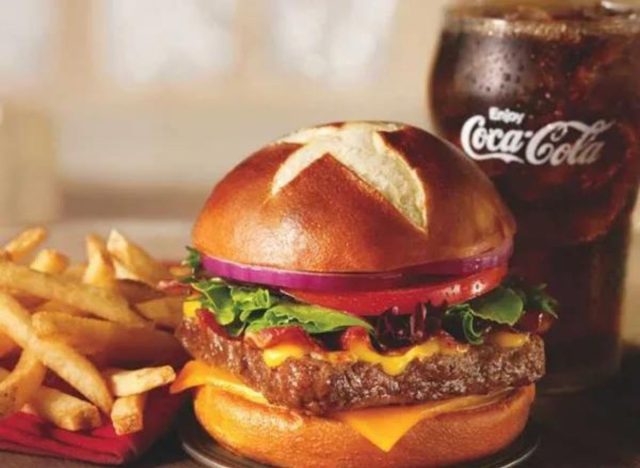 During the pandemic years, the quality at numerous Wendy's restaurants seemed to go down. One Twitter user shared: "Apparently I'm not the only one who thinks Wendy's quality has really gone downhill" along with a picture of comments from others that were simply the names, one after another, of specific Wendy's locations that just weren't as good as they used to be.
While those peak COVID years were a strain for most restaurants, Wendy's was among several fast-food chains that have yet to recover their esteem. Adding to this notion in the Facebook poll, one person said: "Not sure about all of them but, our local Wendy's. Not sure what happened but definitely not like it used to be."
Carl's Jr.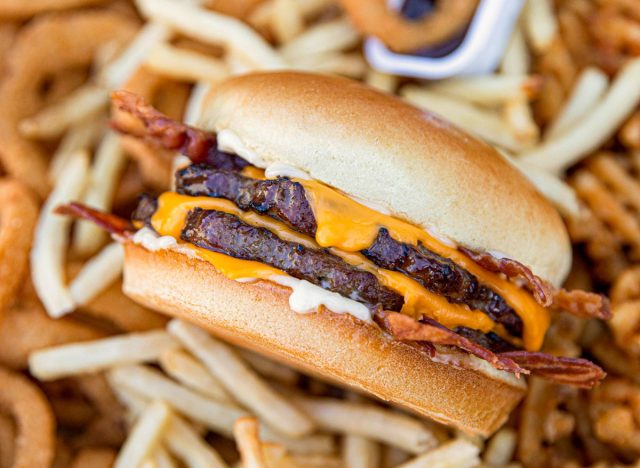 If you're looking for a good value when you eat fast food, it seems you need to look elsewhere than Carl's Jr. A Reddit thread started off with the question: "WTF happened to Carls Jr prices?" led to an outpouring of ire at the chain's high costs and inferior offerings, with comments like: "Funny you ask that. I went in today for a double western bacon. Total for JUST the sandwich was $10" "Carl's Jr has always been overpriced compared to their competitors," and "Remember when Carls' big burger was literally named the $6 burger as a joke?"
Steak and Shake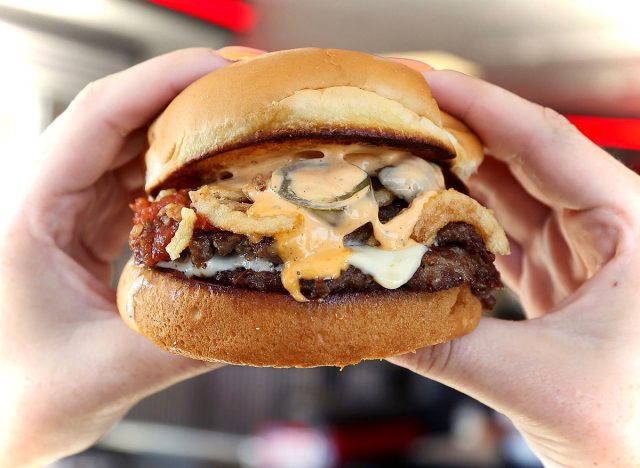 Steak and Shake has been on the ropes for a while, having closed many locations in recent years and another 30 in 2022, according to QSR. And per the Facebook poll, many more locations seem likely to shutter soon, because the quality at those still hanging on has dropped. One respondent said in part: "Ours looks like it's falling apart!" Another person posted: "Steak and Shake has gone off a cliff."
Former fans on a Reddit thread questioning the once-thriving chain cited "very SLOW service," with unacceptable drive-thru times and carry-out that wasn't any better. Others called the burgers "paper thin" and noted that they took 30 minutes to prepare and that the shakes were half ice.
Steven John
Steven John is a freelancer writer for
Eat This, Not That!
based just outside New York City.
Read more about Steven