7 Signs You're at a Top-Quality Burger Joint, According to Chefs
Don't miss these green flags!
Whether at a fast food restaurant, a pub, casual local spot or even an upscale restaurant, burgers are the go-to order for one in five Americans, according to recent research. In a poll of 2,000 self-identified hamburger enthusiasts, 58% admitted to frequently ordering burgers when dining out.
While beef patties appealed to the largest number of respondents (52%), alternative options like chicken (45%) and even veggie (35%) were strong contenders as well, and people would reportedly travel an average of 34 miles for the perfect burger! 
So, if you're one of those willing to travel for burger joy and happiness, what should you look for while sniffing out new burger joints? We spoke with some great burger chefs, and great chefs who love burgers, for their tips about what they look for when looking for an amazing burger joint. 
One thing that most of them said? They want the best meat and not too many toppings! "I'm a burger purist. I want to taste the burger!" said chef Sarah Wade of Stillwater in Boston (where you can get a pretty awesome burger, FYI). 
Read on to find out the signs chefs look for when they want to hit a top-quality burger joint. 
A detailed burger description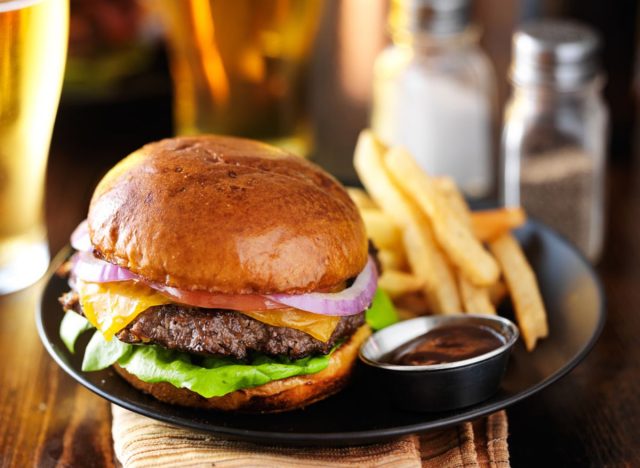 While you'd think chefs would go for a burger that was all one source of beef, or always grass-fed, but that's not the case, according to Wade.
"When I want to go out for burgers, I look for a place doing single patty burgers. I want something that is cooked a nice red—medium rare," she explained. "I also look at the burger descriptions on the menu, is it a beef blend or from a specific farm? I don't always want grass-fed, it has a different flavor profile don't forget!"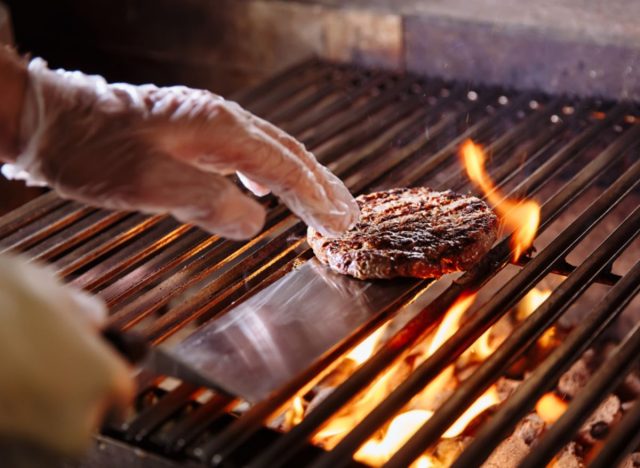 Wade's got a tip to avoid frozen burgers. The chef tells us that, "If the menu says '100% Angus' that to me reads as premade patty, probably frozen. Now don't get me wrong there is nothing wrong with that, but if I'm going to splurge on the calories I want something special."6254a4d1642c605c54bf1cab17d50f1e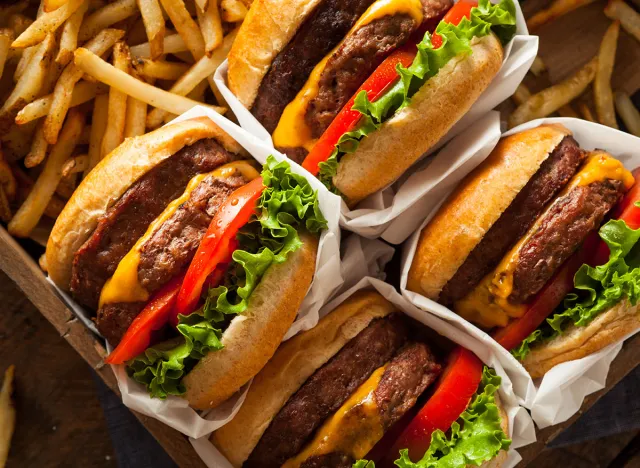 Seeing as burgers are one of the ultimate comfort foods, it's not surprising that chefs look for burgers that make the patty the star.
Mike Sanchez, Executive Chef of Loco Taqueria & Oyster Bar in Boston, explains, "I don't know what other chefs look for in a burger restaurant, but I know what I'm looking for: A well-seasoned burger patty on a brioche or potato roll. Keep it simple for me. Just give me the cheese, some mayo, ketchup, and pickles. It all comes down to high-quality ingredients."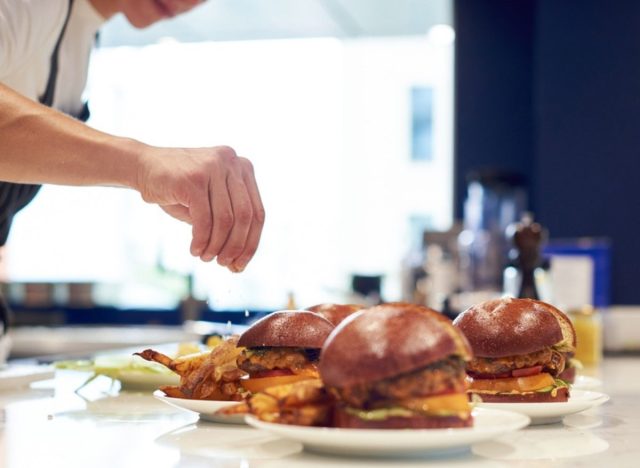 A little salt and pepper go a long way, as any chef (or home cook) knows, and Sanchez looks for that to extend to the toppings.
"A lot of places make the mistake of not seasoning their tomatoes. I judge a place on how well they are able to elevate the simple ingredients," he says. "You can add all the caramelized onions, bacon, mushrooms and toppings in the world but if you don't know how to season them they will always fall flat."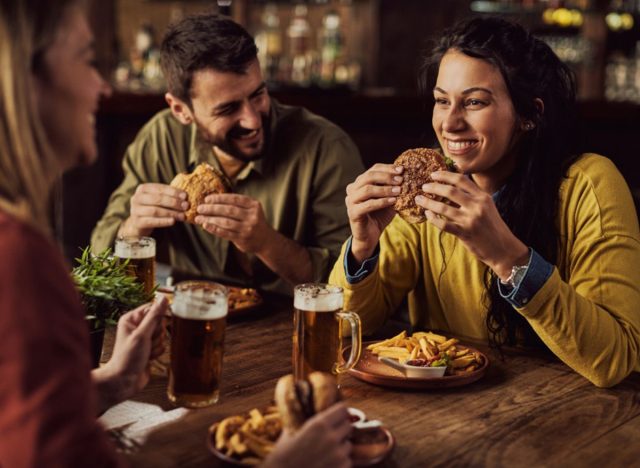 You're not the only one scanning online restaurant reviews before heading out to eat, says Miller's Ale House Sr. Director of Culinary Amy Smith. Whether its "the best" lists, crowd-sourced reviews or a recommendation from a friend, I'm seeking the restaurants that keep their guests happy and cravings satisfied. The best restaurants can consistently deliver an exceptional experience while exhibiting the ability to recover when they fall short of expectations.
However, Sanchez notes, "Reputation isn't everything, sometimes a hole in the wall, mom-and-pop joint selling an $8 burger can surprise you." 
You can have a great burger without a side of hot, crispy fries, but why would you? Smith says fries are an important component when she's looking for a top-notch burger joint.
"Some guests may prefer crinkle cut, waffle, or wedges, but no one is satisfied with old, cold, bland fries," she explains. "A signature seasoning or dipping sauce will help to differentiate, but the key to a great burger is great (fresh, hot, well-seasoned) fries."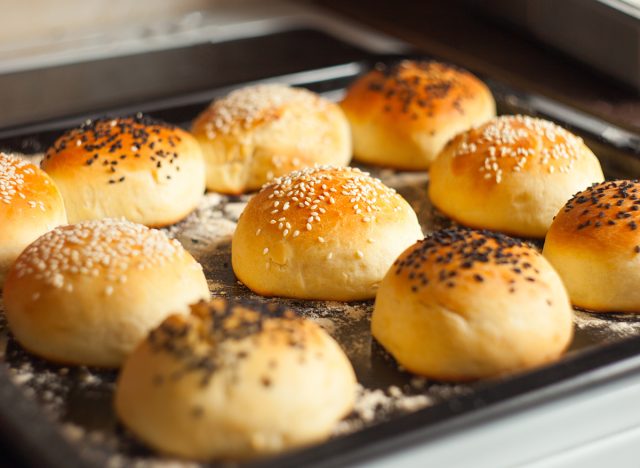 Chefs, like Grant Kneble of Freddy J's Bar & Kitchen in New Jersey, are looking for that special something that requires a little more effort. He explains, "A dedicated burger joint takes pride in crafting house-made elements, such as sauces, pickles, and even buns. These items require extra effort and attention, showcasing the establishment's commitment to delivering a unique experience to its customers."
Tanya Edwards
Tanya Edwards is a seasoned food and health journalist, who has held roles at Yahoo Health as Managing Editor and at Food Network as Programming Director.
Read more about Tanya