5 Major Fast-Food Chains Slipping in Quality
These chains are dropping the ball and customers are making their complaints known.
If you're a regular at a major fast-food chain, you've probably experienced a disappointing order at one point or another. Ingredients get forgotten, deliveries are late, customer names are misspelled—the possibilities for error at a fast-moving chain are just about endless.
But at some chains—particularly in the past year, following nationwide labor shortages—the mistakes seem to be adding up. Chick-fil-A, a longtime industry leader in customer service, has lost points from its American Customer Satisfaction Index score for three consecutive years. (The chain currently has a mere four-point lead on KFC.) And across the industry, drive-thru performance has been on the decline, with quick-service drive-thrus slower and less accurate than they were during the pandemic.
Here's a look at five chains that have been slipping in quality in recent years.
RELATED: 12 Fast Food Menu Items You'll Never See Again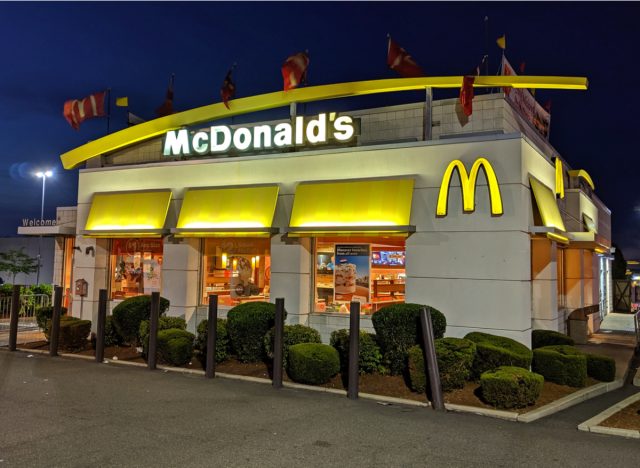 McDonald's has had a tough year in terms of customer satisfaction. In the past year, McDonald's lost 2 points off of its overall score on the American Customer Satisfaction Index. It now ranks dead last and is the worst-performing chain when it comes to providing satisfactory service to customers.6254a4d1642c605c54bf1cab17d50f1e
The chain has been accused of having outrageous prices for a fast-food giant that isn't all that innovative, leading to actual confrontations in the restaurants. The new menu items have been called "lazy" and customers aren't buying the chain's poor marketing attempts to inflate interest, in the case of the McRib "Farewell Tour."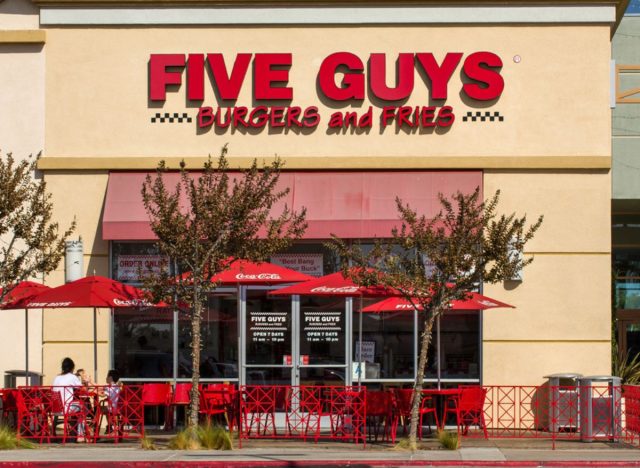 Fast-food burgers are constantly going head-to-head to be the best, but one in particular that has steadily been getting more and more heat from customers is Five Guys. Complaints about the burger chain stem from its outrageous prices in comparison with the product quality customers end up receiving—it's unbalanced and some even say it's an "absolute rip-off."
The chain, usually a fan-favorite, has slipped in the American Customer Satisfaction Index by 3% over 2021. One dissatisfied customer went to Twitter to explain, "When you pay $20 for a burger and fries at Five Guys, you expect it to at least be ok. It was gross. Soggy fries. Cheeseburger fell apart. $20 for that crap."
Five Guys burgers are also only cooked one way—well done, with no changes and no exceptions. Customers tend to find their food from the popular chain these days as underwhelming and nowhere near as high quality and consistent as it used to be. Once claimed to have one of the best side of fries in the industry, are now being called by customers as, "mediocre," disgusting," and even "pathetic."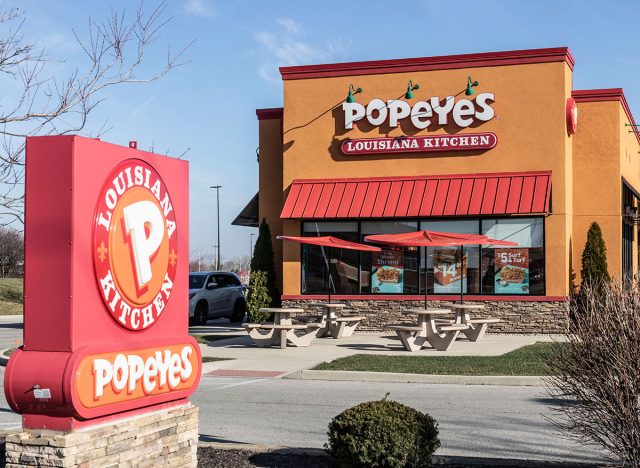 Popeyes made headlines in late 2021 following a viral video of a rat infestation in one of its Washington, D.C. locations. Meanwhile, over on the Popeyes subreddit, customer complaints include (in order of egregiousness): chicken tenders that are too dry, gravy that tastes like dishwater, and chicken sandwiches with screws in them.
Anecdotal evidence aside, the latest data isn't on the chain's side, either. In the past year, Popeyes has lost points off its overall score on the American Customer Satisfaction Index, slipping to one of the bottom spots for limited-service restaurants.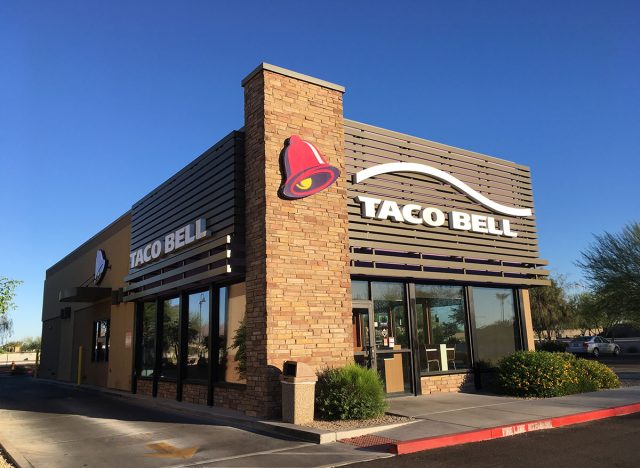 Taco Bell has had a bumpy 2021 and mediocre 2022. Looking to get in on the Chicken Sandwich Wars, the taco chain launched its own, limited-time Crispy Chicken Sandwich Taco—to somewhat mixed reviews. Food media had kind words to say about the hybrid menu item, but Taco Bell fans on Reddit disliked the Sandwich Taco, voting against it in a 1,300-person vote at a rate of about 2:1. They also called it "tiny" and "disappoint[ing]" (and Twitter concurred).
Reviews of this year's Crispy Chicken Wings were equally mixed, with fans, again, criticizing the portion sizes. The Tex-Mex chain currently ranks among the bottom six on the American Customer Satisfaction Index.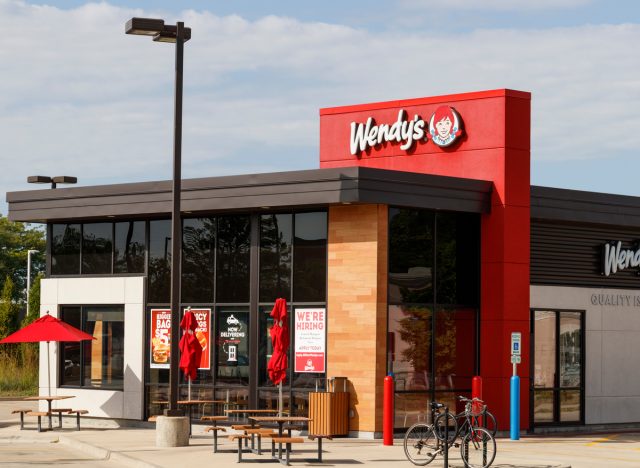 Wendy's currently ranks among the bottom five fast-food chains in terms of customer satisfaction.
It appears that Wendy's fans aren't exactly head-over-heels for the chain's new Hot & Crispy fries, which launched in September of last year. Plus, this year Wendy's drive-thru got poor marks for order accuracy, fulfilling only 79% of the drive-thru orders correctly
A version of this story was originally published in June 2022. It has been updated to include new information.
Owen Duff
Owen Duff is a freelance journalist based in Vermont, home of Ben & Jerry's.
Read more about Owen