8 Grocery Stores Where Chefs Love To Shop
Whether you're looking for fresh produce or shrimp chips, these professional chefs know the best spots.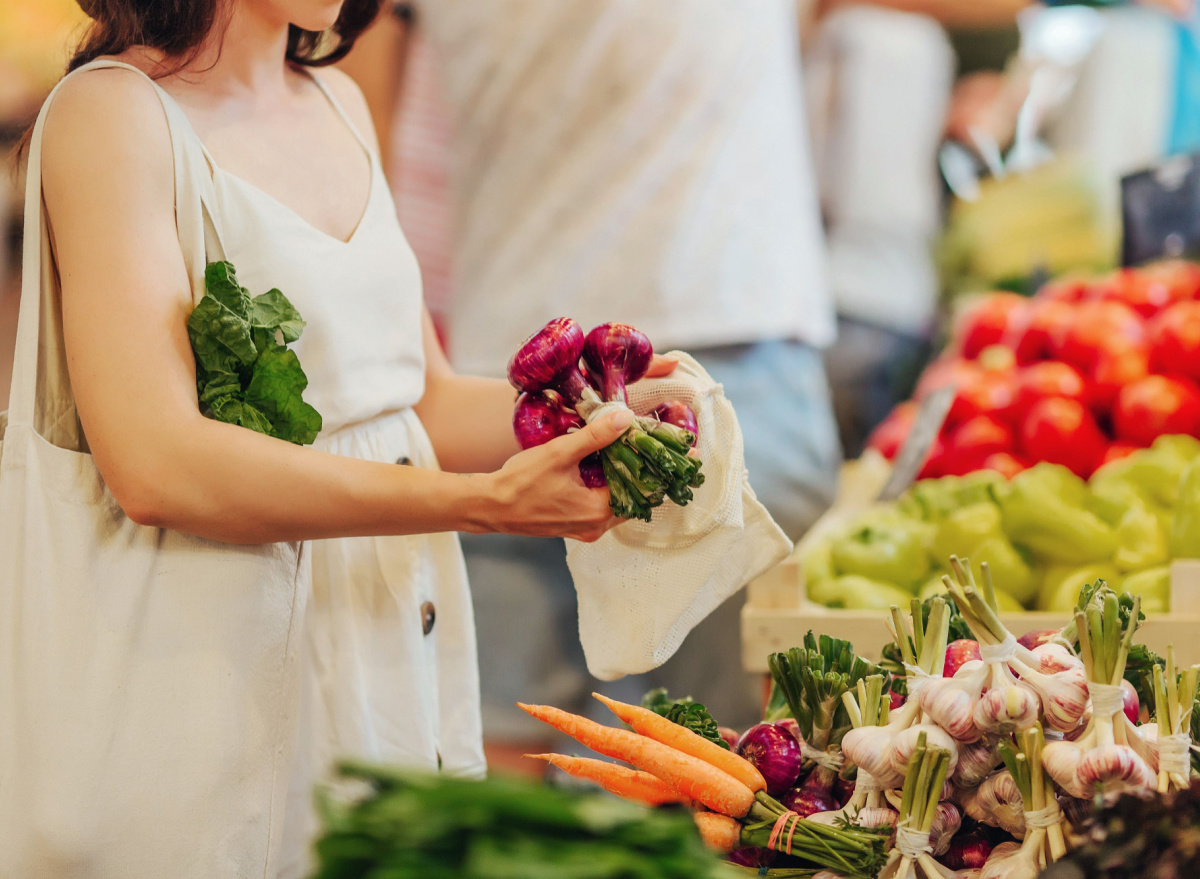 For some people, grocery shopping can be a dreaded household task, clouded by thoughts of crowded aisles and long lines. For others, it's an opportunity to discover new products, brainstorm creative meal ideas, and experience a sense of accomplishment when checking off a to-do list.
Regardless of where one stands, it's fair to say that shoppers have their preferred place for purchasing food, which could be driven by prices, product quality, or proximity to one's home.
No one knows food like a professional chef. Have you ever wondered where these food experts like to buy their food when they're not busy whipping up meals in their restaurant? We've got you covered. From local gems to regional favorites, here's a look at where five chefs in the United States like to do their grocery shopping.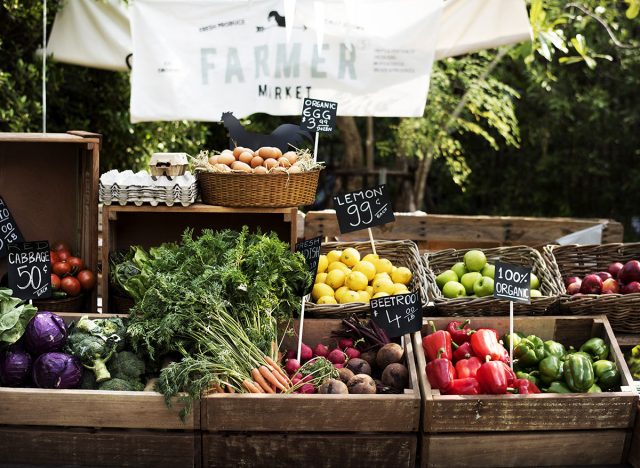 When you're craving seasonal produce, nothing beats the fruit and vegetable offerings at a farmers market. "It is often more expensive, but I think it's a win-win," says Emilie Berner, lead chef of online plant-based culinary arts and food operations at the Institute of Culinary Education (ICE). Berner prefers to do her grocery shopping at farmers markets when possible, noting the plentiful selection of them in the Los Angeles area, where she recently moved.
"I'm getting more delicious and nutrient-dense produce while supporting local food systems, which, in turn, supports my values," she says. "So going to a farmer's market is satisfying on multiple levels."
Michelle Palazzo, pastry chef at Frenchette, a French bistro in New York City, is partial towards farmers markets, as well. She says that she will "try to get all [her] groceries" at Union Square Greenmarket, which is open year-round.
As a resident in Manhattan's East Village, Palazzo is also a fan of mini specialty grocery chain Gourmet Garage and high-end grocery store Mulberry Market. Gourmet Garage began as a supplier for restaurants and chefs. It has since expanded into four retail locations in New York City. Mulberry Market has a standalone location on, you guessed it, Mulberry Street.
"I love the premium ingredients these stores offer," Palazzo says. "I know I can walk out with fresh, high-quality, and trusted items I can use in both my personal and professional baking."
H Mart has been the go-to grocery store for Ji Hye Kim since she moved to to the United States in 1992. "They tend to have really fresh fruits and vegetables and they focus a lot on Asian produce and fruits," says the award-winning chef and the owner of Korean restaurant Miss Kim in Ann Arbor, Mich., adding that she will buy cases of fruit instead of purchasing it individually.6254a4d1642c605c54bf1cab17d50f1e
Beyond the produce options, Kim highlights her love for H Mart's pre-made banchan (Korean side dishes), home goods section, and snack offerings.
"I can spend hours in their junk food aisle," she says. "I'm indifferent to things like cereal because I didn't grow up with it, but put me in a shrimp chips aisle in H Mart, and I will get so excited like kids in a candy store that just try to grab as much as I'd like."
James Beard Award-winning chef Ken Oringer is also a frequent shopper at Asian markets like H Mart. "To be immersed in a different culture when you grocery shop is always fascinating to me," says the Boston-based co-founder of JK Food Group. "And there's always so many things that I discover when I'm there."
In addition to purchasing produce and whole fish from these stores, Oringer has an appreciation for the diverse selection of gluten-free products such as rice flour, rice paper, and tofu skins, as his family follows a gluten-free diet.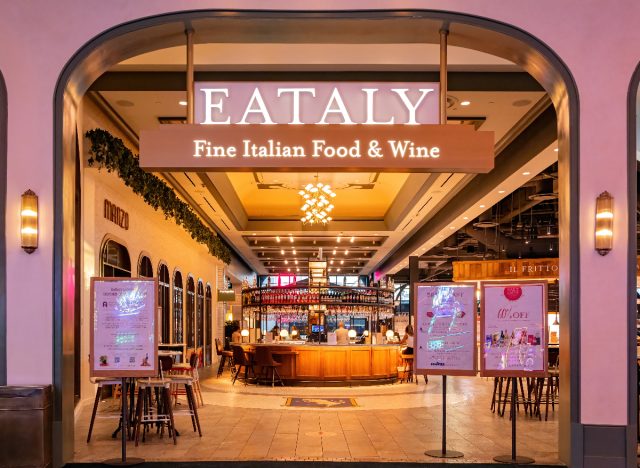 Another specialty market Oringer likes to visit is Italian marketplace chain Eataly, which is home to multiple restaurants, food and beverage counters, and cooking classes.
The chef shares that he will buy produce and dried goods from this Italian market, adding that the meat and fish offerings are "amazing." He also says that he frequently gravitates towards Eataly's more unique food offerings.
"They always attract me to try different things as well, whether it be a different kind of canned seafood, or pistachio paste, or black truffle pesto, or what have you," he says.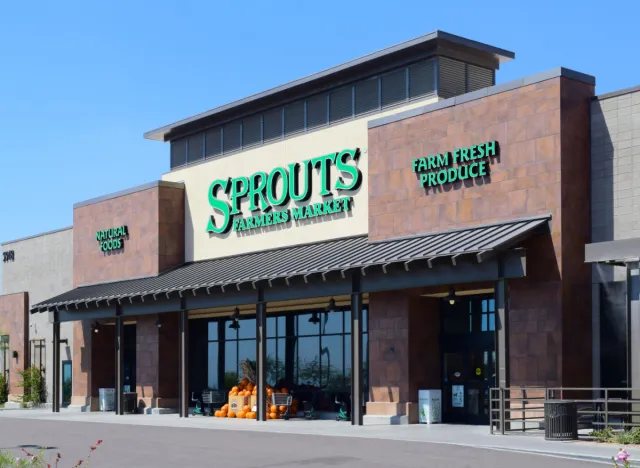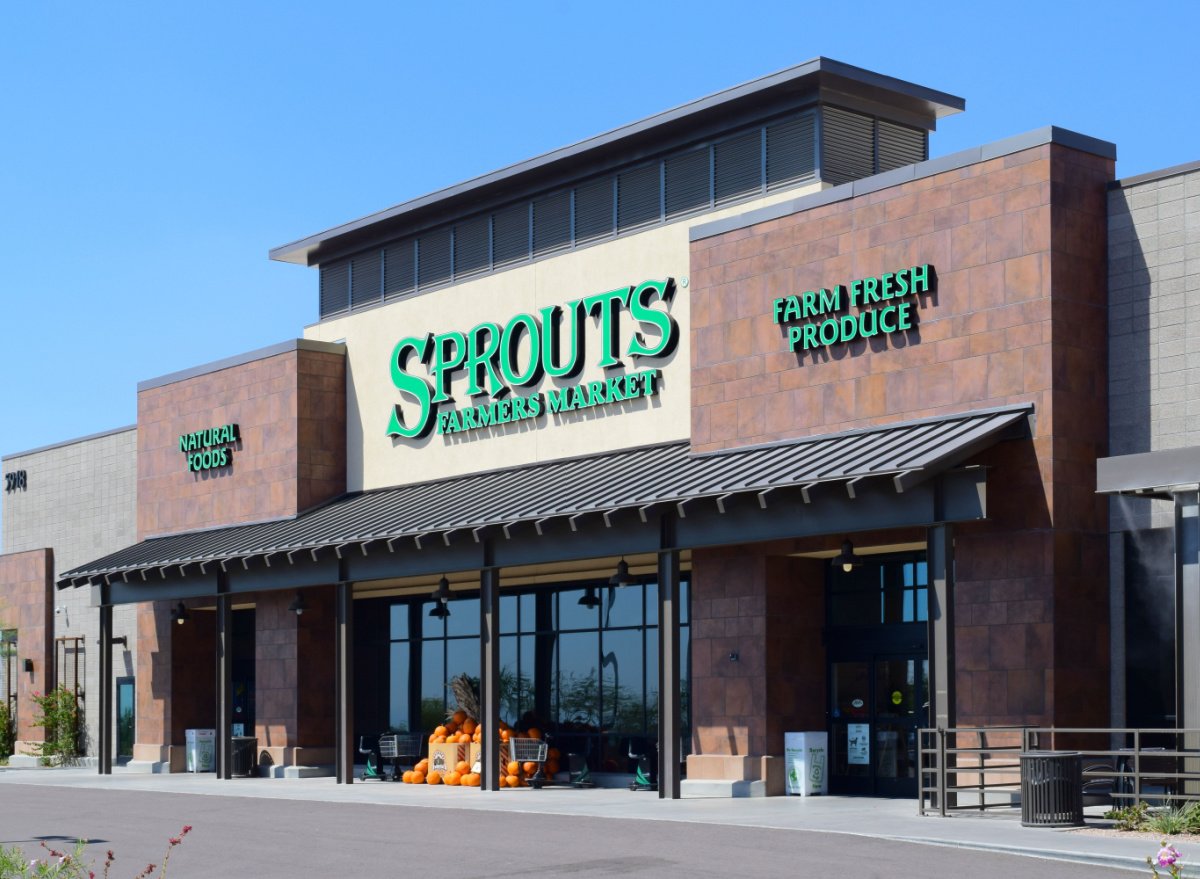 With 394 locations across the U.S., Sprouts Farmers Market is widely known for its fresh produce and healthy selection, which makes it a haven for chefs like Berner. "They have great produce and bulk sections where you can even get your spices in bulk," she says. "I like grocery stores that offer that option as a way to reduce costs and packaging."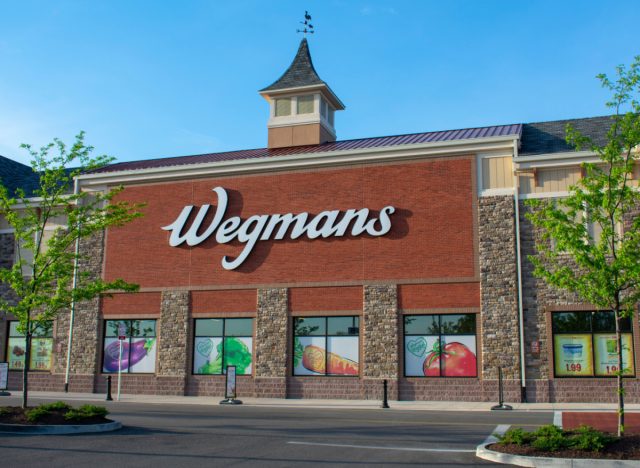 From the freshly made sub sandwiches to the variety of in-store dining options, there's a lot to love about Rochester, N.Y.-based Wegmans, which has locations in the northeast and mid-atlantic regions of the U.S.
"Wegmans is a gigantic grocery store that has everything that I could ever need to cook for my house when I do cook at home, which is very rare," says corporate chef AJ Capella of Montclair Hospitality Group, who oversees the ramen restaurant chain Ani Ramen. The New Jersey-based chef points out that the regional grocery chain offers antibiotic and hormone-free proteins, noting that he only purchases his fish from Wegmans.
"I [also] really like their bakery department. All their bread is really good," Capella adds. Wegmans' bakery department has an assortment of items ranging from pastries and desserts to artisan breads and dietary restriction-friendly products.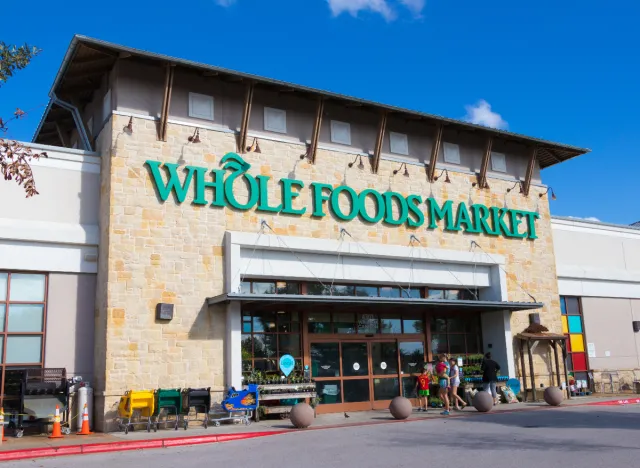 Known for its natural and organic food offerings, Whole Foods currently has more than 500 locations across North America and the UK. The Austin, Texas-based supermarket chain also carries locally-grown seasonal items, with Orlinger pointing out that he loves when Whole Foods sells local produce—like strawberries and peaches—over the summer.
While Capella shares that he will opt for this grocery chain when he needs "a quick something," Berner says that she will "make special trips to Whole Foods to get their chicken jalapeño sausages, as well as their marinated barbecue tofu."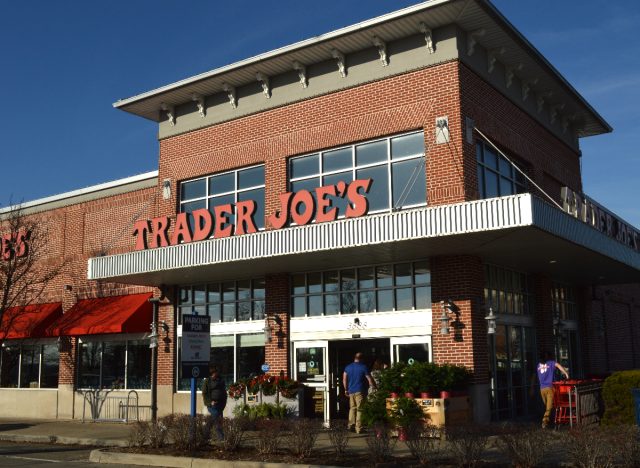 Trader Joe's is often celebrated for its creative variety of products—an element that has "pleasantly surprised" Oringer, who says he has a newfound appreciation for the neighborhood grocery chain now that one of his restaurants, Faccia a Faccia, is right around the corner from it.
In terms of products, the Boston-based chef is a fan of TJ's roasted nut options, corn chips, hatch green chili salsa, and Gluten-Free Everything Bagels. He also calls TJ's frozen foods section "really creative," mentioning options like the Chicken Tikka Masala and Chana Masala.
Brianna Ruback
Brianna is a staff writer at Eat This, Not That! She attended Ithaca College, where she graduated with a degree in Journalism and a minor in Communication Studies.
Read more about Brianna