9 Healthiest Grocery Chains in America, According to Dietitians
These supermarkets specialize in healthy foods, high-quality sourcing, and sustainable practices.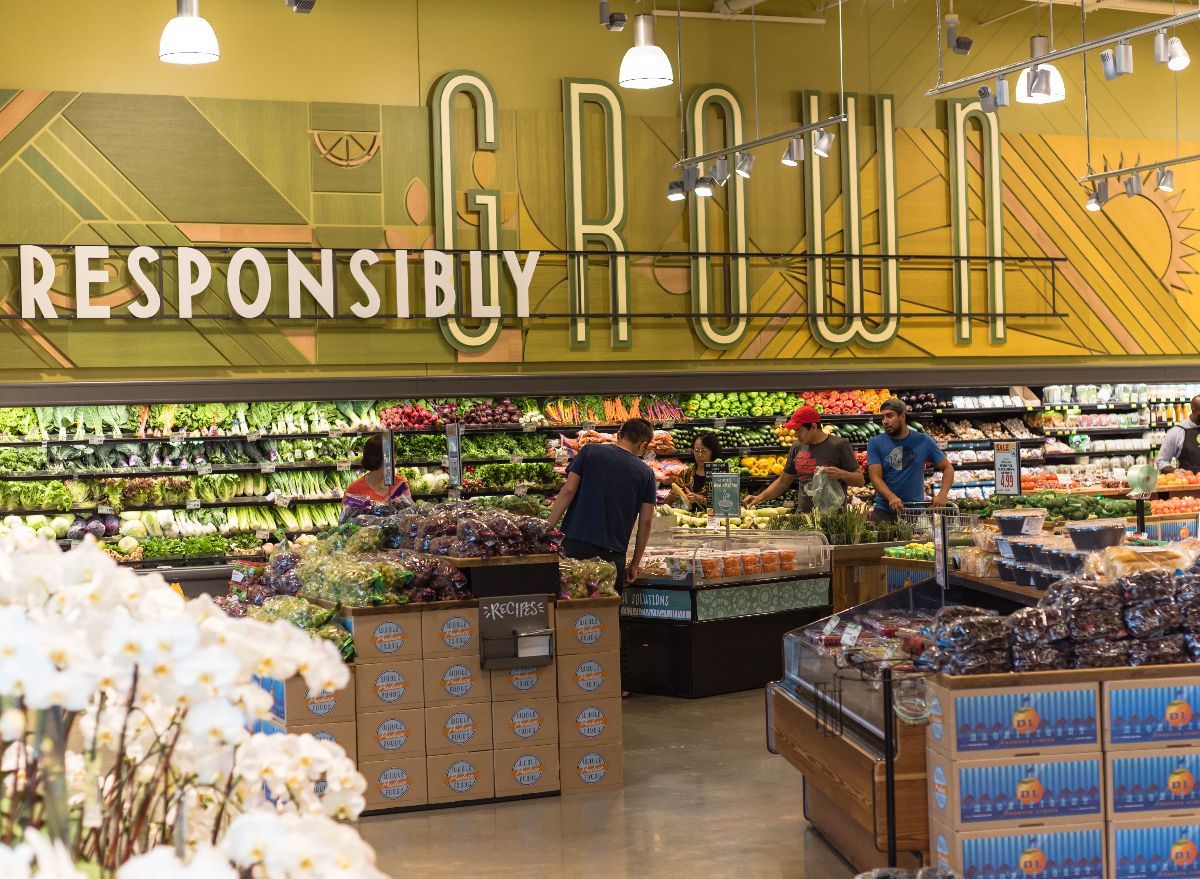 The benefits of healthy eating are countless. It can regulate your energy throughout the day, build up your immune system, and reduce the symptoms of some chronic conditions, just to name a few. Quality nutrition can do wonders for both your physical and mental wellbeing, and one of the best places to make sure you're getting the right nutrients is right in your own kitchen.
But whether you're a seasoned meal planner or just learning to cook, there can be an overwhelming amount of considerations to find high-quality, healthful ingredients. That's why it's always simpler if you strategically use your shopping trips to set you up for success.
To achieve your nutrition goals, make the grocery store your sidekick. Some supermarkets make it their specialty to focus on health and wellness, accessibility, high-quality sourcing, sustainable practices, or consumer education.
When you don't know where to start, our Medical Board experts say that these nine grocery chains provide the best options for healthy eating. (Bonus: not only are these picks good for you, but many of them are also good for Mother Nature.)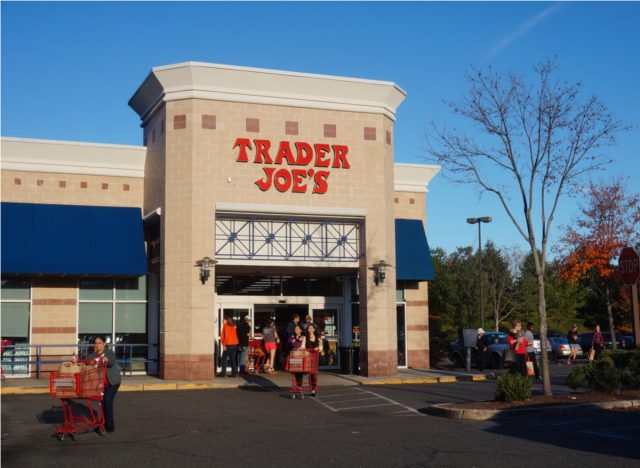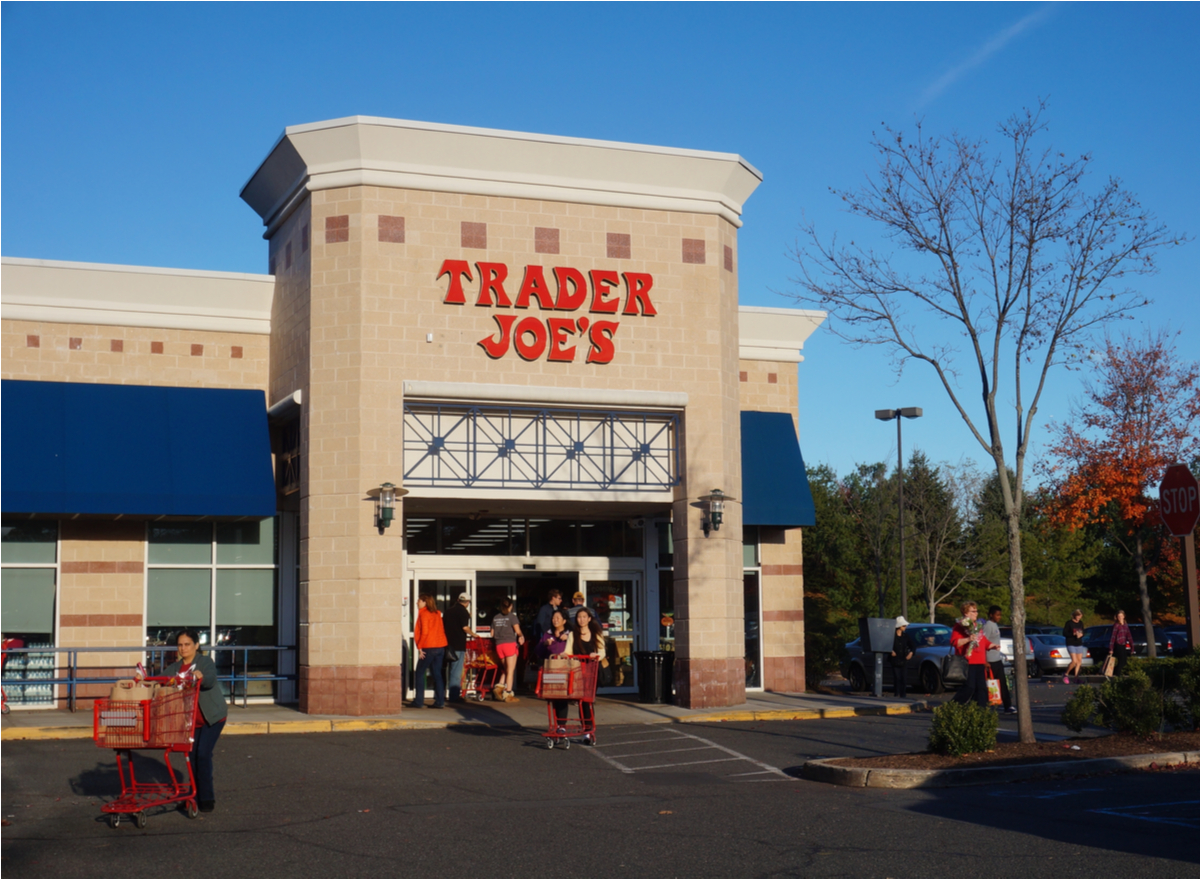 The cult-favorite neighborhood grocer is well-known for carrying popular private-label products and affordable luxuries, like pizza formaggio and fresh burrata. Best of all—eating well from Trader Joe's won't break the bank. "This grocery store contains a variety of organic foods as well as conventional foods at affordable prices," says Lisa Young, PhD, RDN, the author of Finally Full, Finally Slim and The Portion Teller Plan, adjunct professor, and private nutritionist. "The frozen section is so great because it has everything from rice to pasta to meat to vegetables."
Trader Joe's packaged foods are also a quick fix when you're pressed for time. While it's not the healthiest option, shoppers can find better-for-you options in a pinch, according to Young. "[The store] has a very large pre-made section that contains soups, sandwiches, wraps, dips, and more. This is great for someone looking to eat healthy but maybe they don't have a ton of time on their hands to cook."
In this case, high quality and low cost also goes hand in hand with sustainability. "Trader Joes has removed about four million pounds of plastic in their stores per year," says Young. "This is something that will attract individuals who care a lot about the planet and our environment." The TJ's website gives a few examples of how the grocer is tackling its ecological footprint, such as efficient lighting in stores, growing its organic section, removing non-sustainable packaging, and donating unsold food to reduce food waste.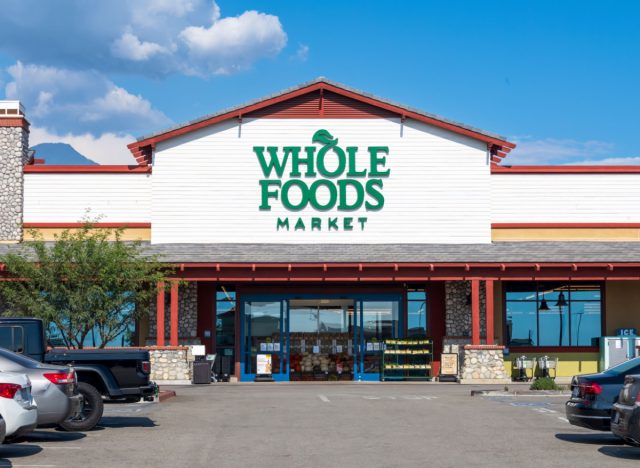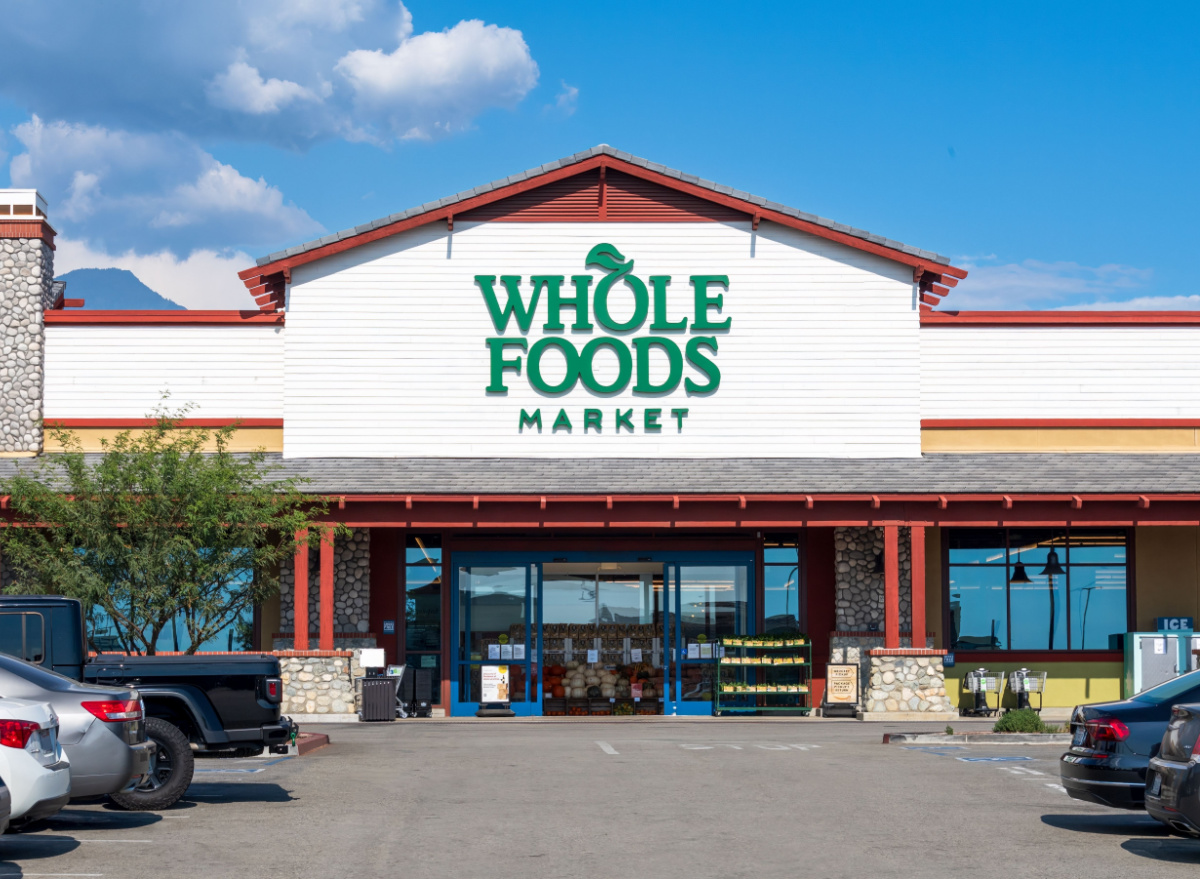 It's probably no surprise that this health-focused grocer makes the cut, with its rigorous attention to quality standards, wide array of local products, prohibited additives, clean ingredients, and sustainable practices. "Whole Foods is an excellent grocery store to shop at if you are looking for healthy foods as they have built their reputation around the fact that they are the 'healthy grocery store,'" says Young. "[The company] partners with farmers and suppliers very carefully, by searching for the highest quality ingredients."6254a4d1642c605c54bf1cab17d50f1e
The Amazon-acquired company is known for eliminating a long list of potentially harmful ingredients, including trans-fat, hydrogenated oil, high fructose corn syrup, artificial sweeteners, and bleached flour. "Seriously—from Berry Chantilly Cake in our bakery to the foods in our bulk bins, we want you to feel confident about what goes in your cart," according to Whole Foods website. "If it doesn't meet our standards, we won't sell it."
One thing you'll definitely want to pick up from this supermarket: the fruit and vegetables—especially if you're in search of organic options. "The fresh produce section in most stores is pretty large, always having a variety of fruits and vegetables that are in season," says Young. "Everything is fresh and the organic section is just as large as the conventional section."
When you're short on time, look no further than the prepared foods bars. "Whole Foods has a pretty large pre-made section, from a salad bar, juice bar, refrigerator with soups and sushi, pre-made meals, and a counter with more healthy options such as chicken and vegetables," Young notes. "This is such a convenient grocery store because they truly have everything for everyone, especially for the wellness-obsessed."
And health goes beyond just food here. Whole Foods' standards also apply to cleaning sprays, detergents, and other goods. "It sells a ton of clean ingredient products like household items, toiletries, self-care items, and more," says Young.
By eliminating certain chemicals, these items can be safer for consumers and less toxic for the environment. "You cleaned, you spoke, we listened,"according to the retailer's website. "We revamped our standards and did our research to eliminate certain ingredients and find better alternatives for you and the planet."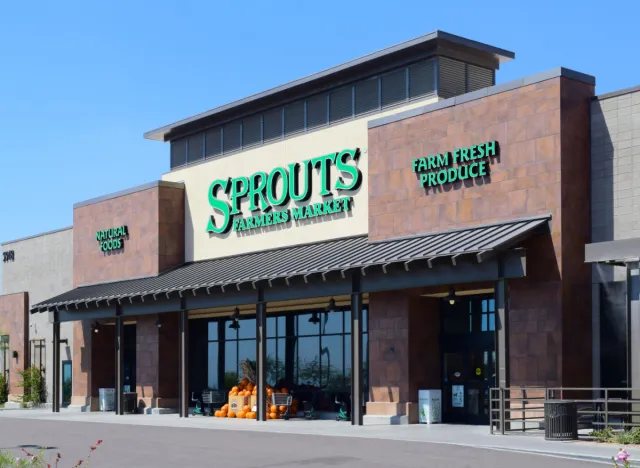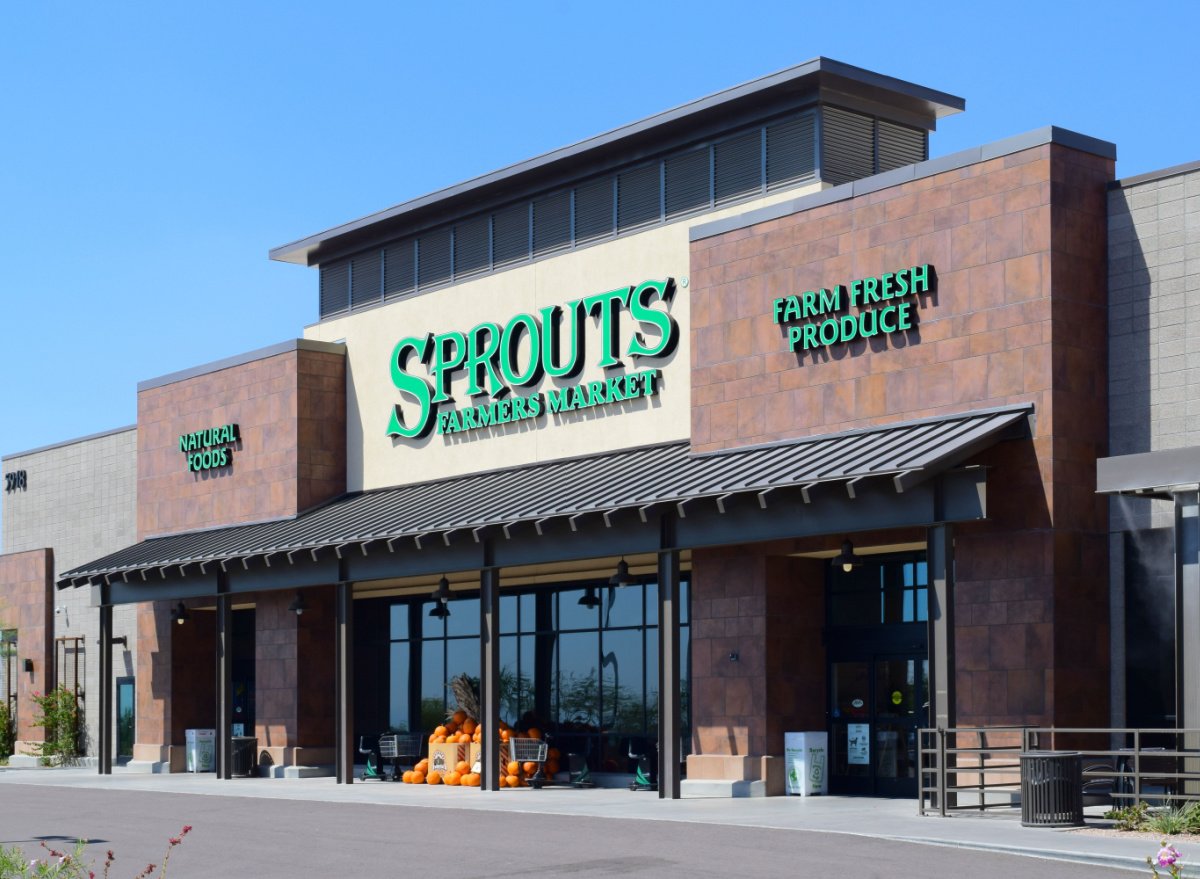 Sprouts' approach to holistic healthy living is unique, and the Phoenix-based grocer has put down roots in the West Coast, South, and East Coast over the last decade to grow its impact on the food supply. The farmers market chain is making natural foods available to a wider customer base, while also focusing on sustainability, quality sourcing, and workers rights.
"Sprouts is considered a healthy grocery store as their mission is to offer fresh, local produce," Young says. "The experience shopping at Sprouts is equivalent to shopping at a farmers' market. They offer a variety of natural, organic and non-GMO items. They [also] offer a variety of supplements, including vitamins, homecare and body care items."
Because the grocer takes care to provide great food and products at fair prices, Young suggests consumers come here for a few hard-to-find specialities. "At this grocery chain, people should be going to buy produce or fresh protein. Sprouts has an in-house butcher and fish market which makes the consumer know the protein is super fresh."
Shoppers should also take advantage of the local offerings at this all-natural health food store—especially during sales. "Sprouts' fresh produce section is their largest in the store," says Young. "Something that [the store] does to emphasize a culture of health and wellness is by showcasing deals on seasonal produce." The weekly ad lists some fresh produce items at a discount, so it's worth checking out which fruits and vegetables are in season.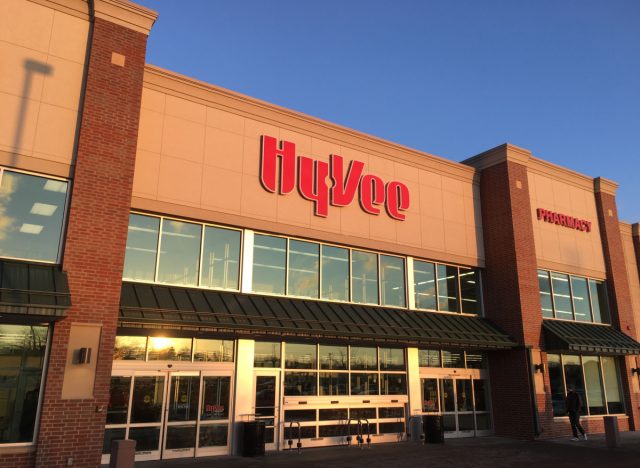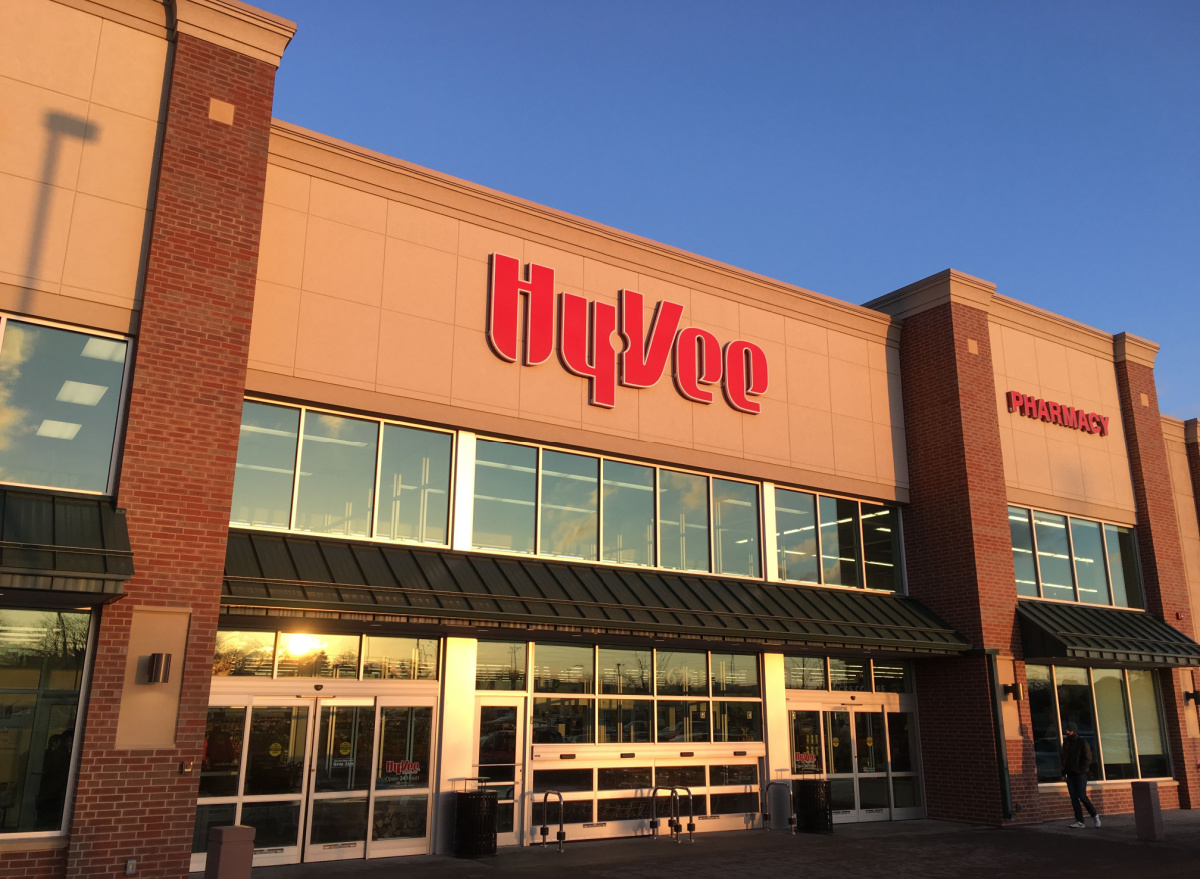 This Midwestern one-stop superstore has it all—restaurants, banks, salons, gas stations—conveniently located for shoppers to grab everything they need in one trip. And that includes health and wellness. Not only do Hy-Vee locations offer pharmacy services and immunizations, they also carry a huge selection of local, high-quality products—good for you and your community.
"Hy-Vee partners directly with local farmers and suppliers to bring you their Homegrown produce line, so shoppers can purchase fresh and sustainably sourced fruits and vegetables without breaking the bank," explains Amy Goodson, MS, RD, CSSD, LD, nutrition consultant and author of The Sports Nutrition Playbook. "Shoppers can even go online to find out which local growers are providing their store by using their Grower Finder."
But just making healthy options available doesn't necessarily mean that consumers are able to find them among the more tempting processed products. Luckily, the Midwestern supermarket puts nutrition facts into shoppers' hands, even before they're able to push their own carts.
"Hy-Vee offers an at-home program called KidsFit that is designed to help promote health and wellness through exercise and nutrition for kids and their families," says Goodson. "Their program features a blog, educational videos, challenge worksheets, recipe cards, tips for practicing mindfulness as well as tips from their registered dietitians."
Adults are included, too, with a team of dietitians at many locations offering individual nutrition counseling, meal planning, nutrition store tours, and classes, according to Goodson. "Hy-Vee Dietitians even host Wellness Wednesday, where they discuss nutrition topics and different recipes every week."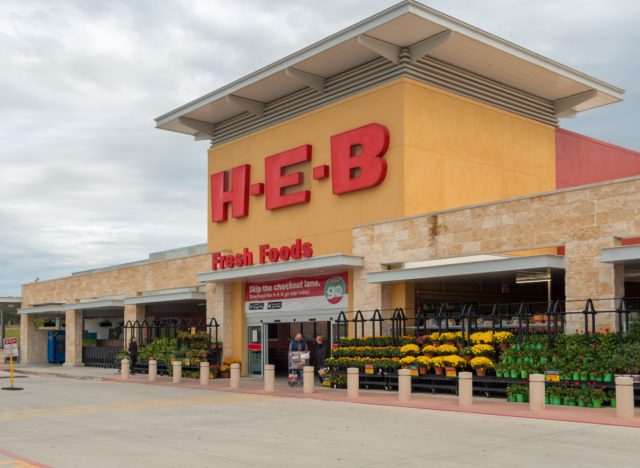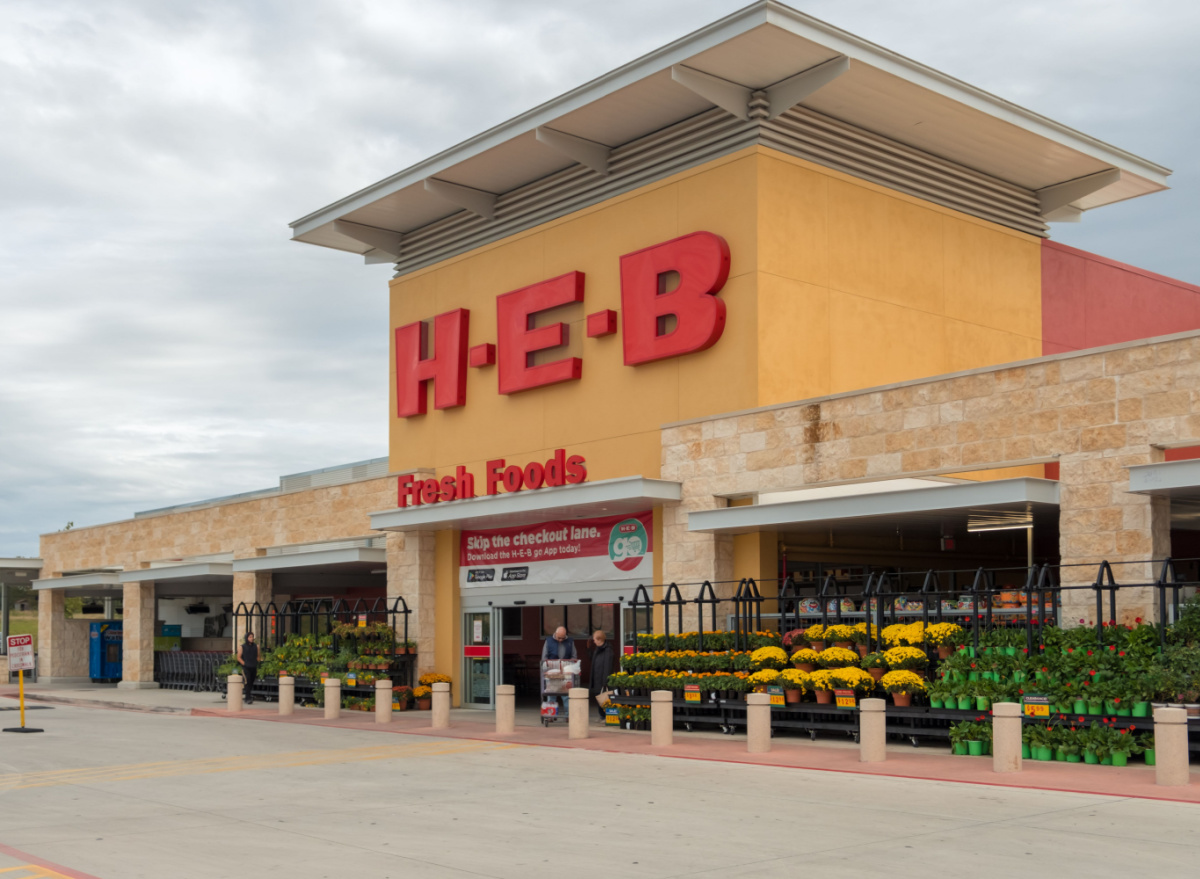 The Texas-based grocery chain takes its own approach to guiding shoppers to healthier lifestyles, from posting expert-recommended recipes and dietary tips online to stocking portioned, balanced meals on its shelves.
"H-E-B offers convenient, on-the-go meal options from their Meal Simple line, which ranges from salads and quick lunches to oven-ready dinners," Goodson says. "Their oven-ready dinners often feature a protein, such as chicken or salmon, and a vegetable side, and many include a carbohydrate option such as rice or pasta. They have individual and family size meals."
The effort extends beyond groceries. H-E-B brings customers and experts together for better individualized care, according to the services it lists on its website: "Our providers include physicians, nurses, dietitians, pharmacists, physical therapists, and more on a mission to help Texans live well. While our specialties differ, we're connected by a food-first approach that wellness should taste good."
"H-E-B features a Wellness hub that is the home for their nutrition services and Registered Dietitians," Goodson says. "H-E-B dietitians offer nutrition counseling, and even accept insurance, so you can utilize services at an affordable price that works for you." Texan shoppers can get connected to resources at their nearest location or online.
This natural foods chain began as a family-run mission to sell and educate consumers about eating healthy, but its now expanded into 20 states nationwide. Natural Grocers is known for providing nutritious whole foods and products for those who care about pursuing healthier lifestyles in a sustainable way.
"This store was built for health-conscious consumers. Almost all the products found at Natural Grocers are carefully stocked to ensure that patrons can trust they're buying quality, gourmet groceries," says Lisa Moskovitz, RD, CEO of NY Nutrition Group and author of The Core 3 Healthy Eating Plan.
In a post titled "What We Won't Carry and Why" on the grocer's website, consumers can read about which items don't make it past the door—like foods with GMOs, artificial additives, and harmful ingredients. "Natural Grocers holds all of their products to a high standard, and everything from their fresh produce to their meat have to be rigorously screened before hitting their shelves," adds Goodson. "They have their own line of house brand products that meet these higher standards at an affordable price."
You can find nutrition advice pretty much everywhere in-store. The staff gets trained in nutrition when they join the team, according to Natural Grocers, so they can tell you where the milk is and which brand is best for you.
It also offers some ideas for what to make, according to Moskovitz. "Another perk of this ultra-healthy store is they provide recipes on their website to help you make good use of everything you purchase," she says.
When that's not enough, you can learn directly from the experts. "They offer an online Nutrition Center, where you can connect with Nutritional Health Coaches for one-on-one coaching, or attend in-store nutrition classes and recipe demos," notes Goodson.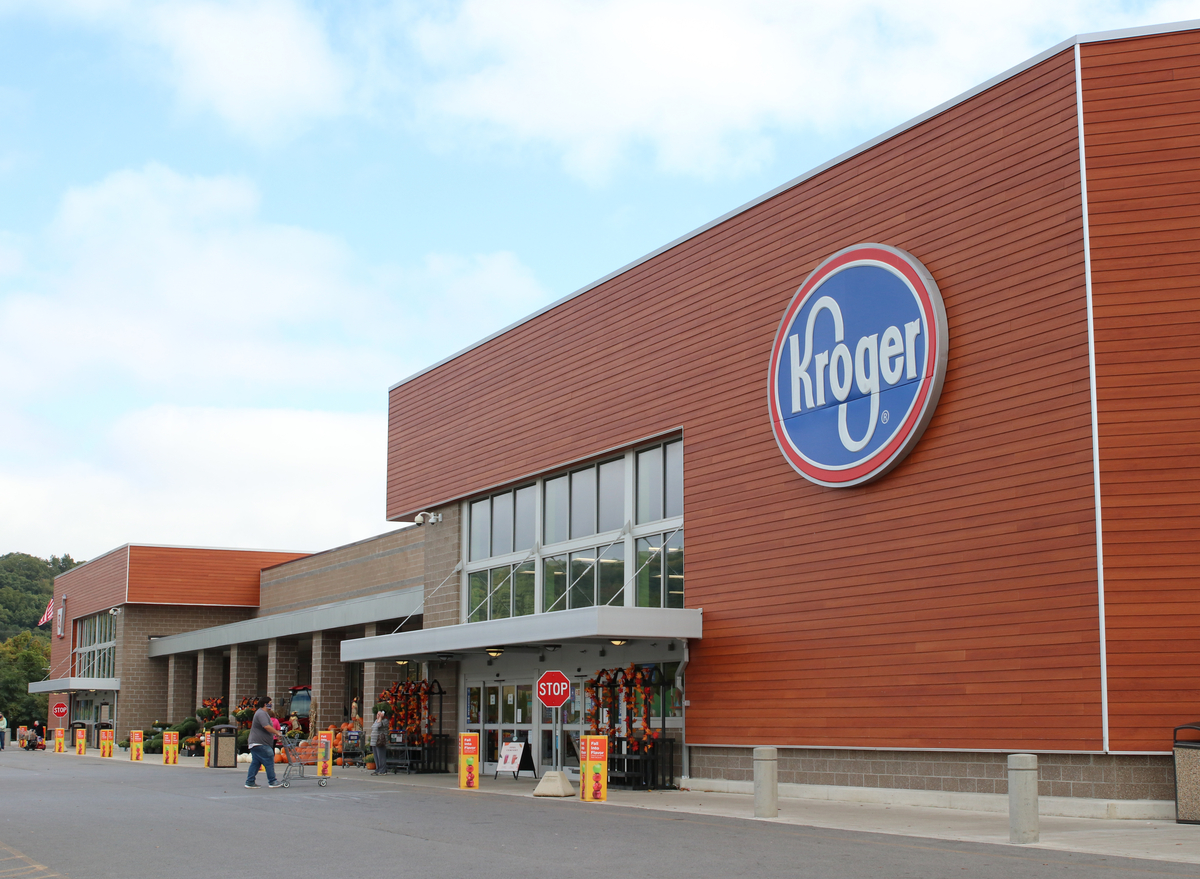 One of the more affordable players on this list is the "Fresh for Everyone" supermarket. "Kroger has the biggest selection of healthy food products so that you can put together balanced and nutritious meals more easily," says Moskovitz. "The prices are also very competitive compared to smaller, mom-and-pop type grocery stores."
Compared to the competition, Kroger makes it easier for customers to select the right foods for them than its competition because every product in its catalog comes with a nutrition rating. "[The] nutrition rating system crafted by their dietitians [is] known as OptUP, which utilizes data science to rate foods on a scale from 1 to 100," says Goodson. "The OptUP score is a tool to help shoppers better understand the nutritional value of their purchases, and ultimately help compare products while shopping."
The more whole foods, proteins, fiber, and healthy fats an item has, the higher the score, according to Kroger. On the opposite end, scores can be dragged down by added sugar, sodium, saturated fats, and calories.
Goodson also points to Kroger's online nutrition hub for shoppers who want some additional resources, including virtual care and telenutrition calls by registered dieticians, lists of "better-for-you" recipes, and products sorted by specialty diets, to follow plans for gluten-free, low-sodium, or plant-based eating.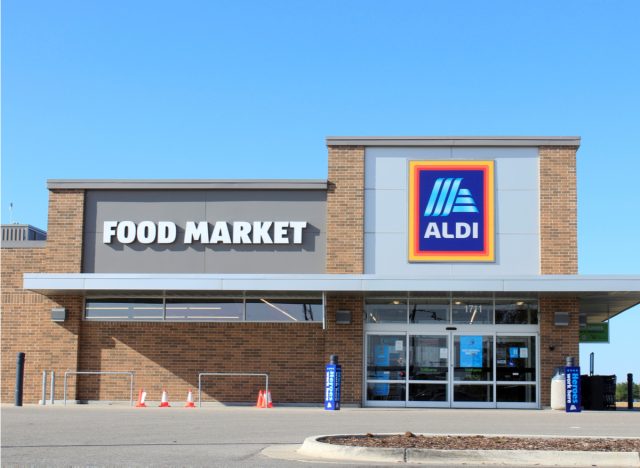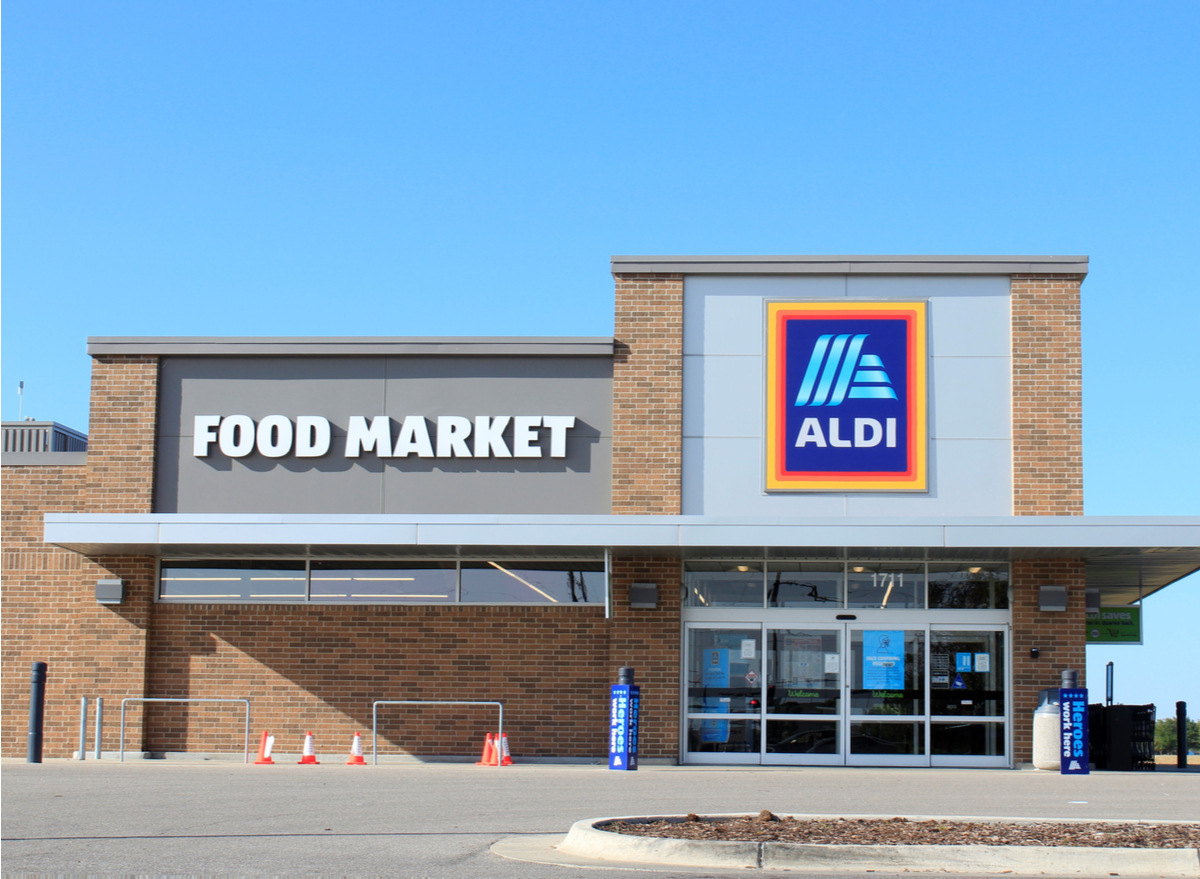 Many Americans have to make the difficult decision between eating healthy and stretching their wallets. If you're fortunate enough to be near this discount supermarket, however, it's possible to accomplish both.
"Aldi is known for providing quality food at budget-friendly prices, including their fresh and locally sourced produce," says Goodson. Additionally, the private-label seller has its own health-conscious product lines, like Earth grown for plant-based foods, liveGfree for gluten-free foods, and Simply Nature for non-GMO foods.
Even if you can't reach for some of the pricier alternatives, you can trust that the Aldi-brand items in your cart meet a few minimum requirements. "Every Aldi store is also completely free of certified synthetic colors, added MSG, and partially hydrogenated oils," Goodson adds.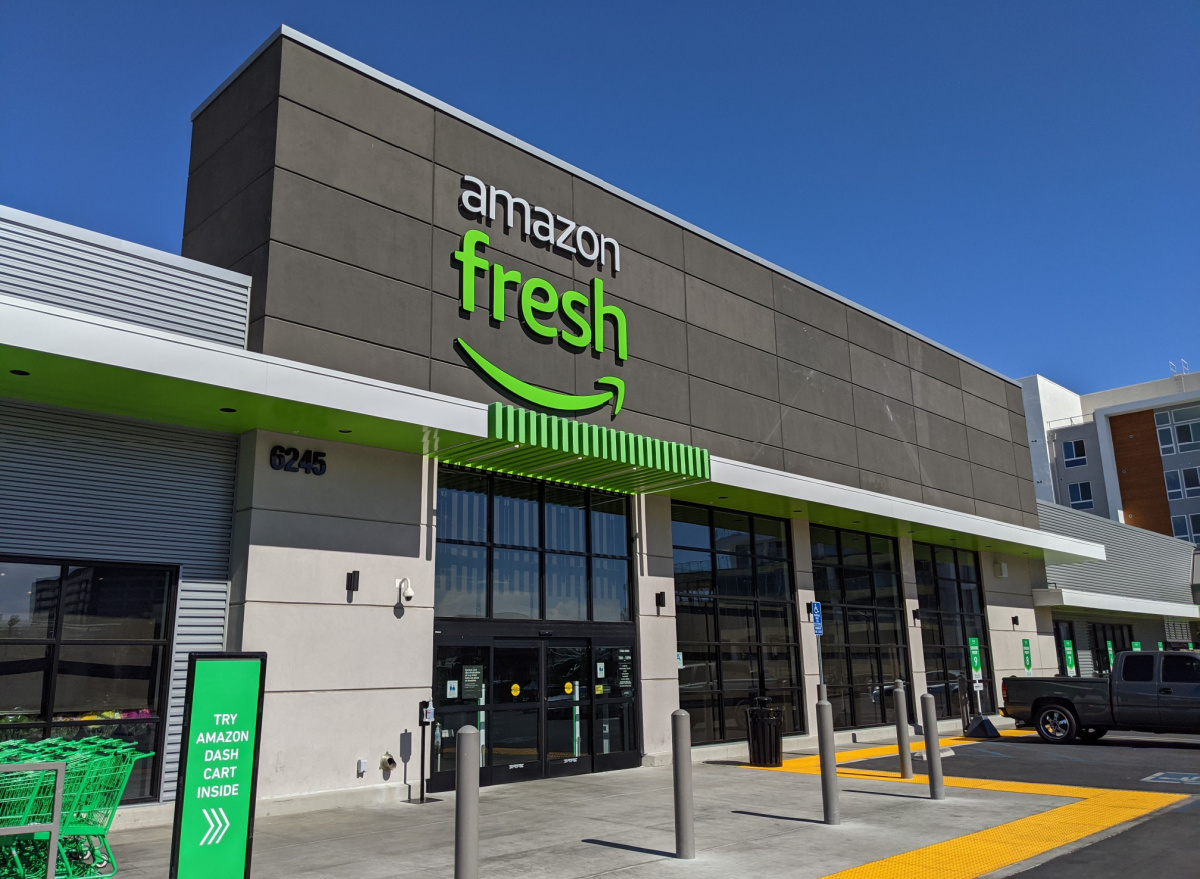 While Amazon's grocery business has taken some hits, according to Progressive Grocer, the online giant publicly stated its commitment to still "go big" in the food industry. One area it excels at: helping consumers get nutrient-rich foods a little easier. "The best part about Amazon Fresh is how they help make healthy eating much more convenient," says Moskovitz. "Committing to round trips to the grocery store can be time-consuming and impede healthy eating efforts."
Amazon Fresh offers both brick-and-mortar stores and online delivery services, and both have thousands of items to shop from—local and organic fresh and frozen fruits and vegetables, prepared foods, supplements, and more. Prime members can also get grocery delivery additional deals from their local Whole Foods.
Moskovitz suggests a few items you should add to your digital cart. "With Amazon Fresh, you can find a variety of healthy foods, both perishable such as fresh fruits and vegetables or antibiotic-free Saffron Road frozen meals, and non-perishable items like Primal Kitchen condiments made with simple and organic ingredients, that can be delivered right to your doorstep."
One downside you should keep in mind: delivery comes with a big carbon footprint. While Amazon aims to reduce its materials and energy usage, it's usually better for the planet when you cut out the middleman and visit your grocery store in-person.
Sarah Wong
Sarah studied at Northwestern University, where she received a bachelor's degree in computer science and experimented with mixing tech and journalism.
Read more about Sarah