8 Grocery Chains With the Best Frozen Foods
For cheap, long-lasting foods, the supermarket freezer aisle is hard to beat.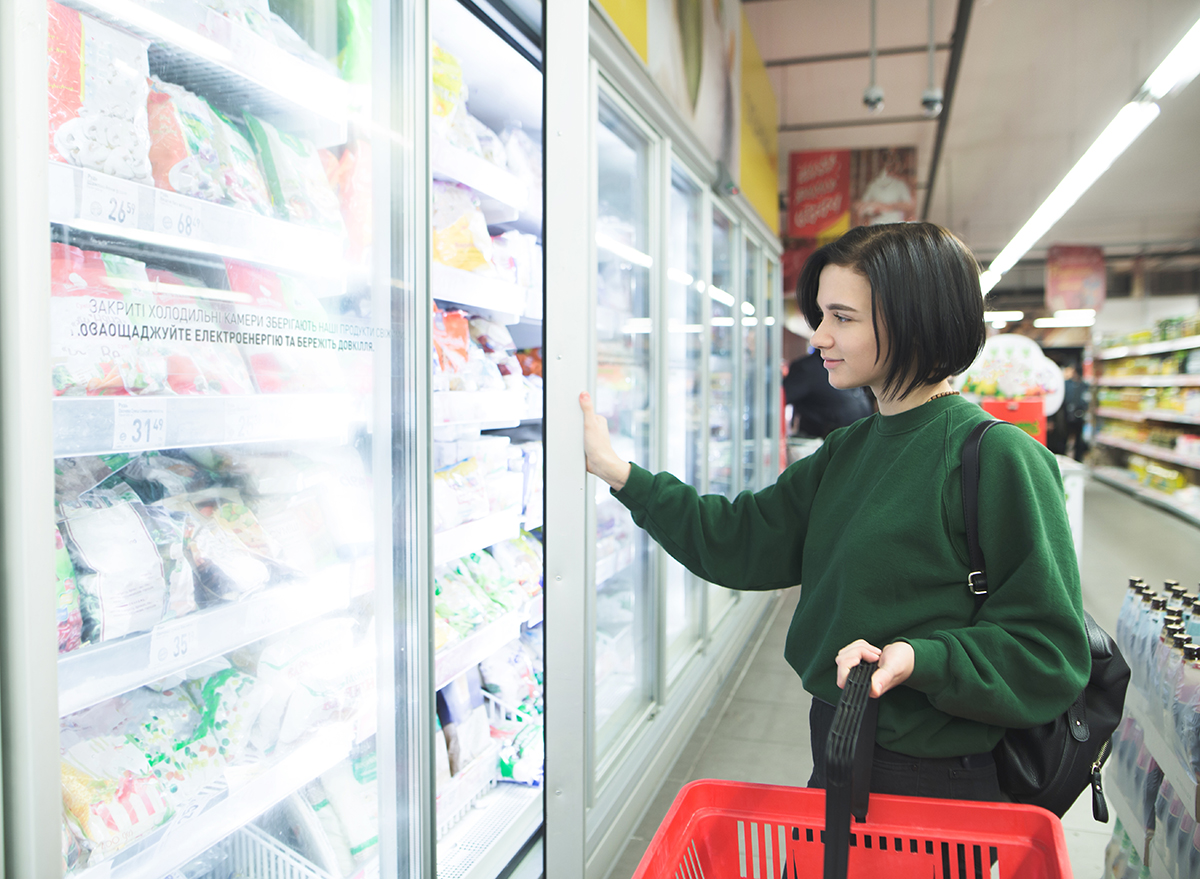 The product recommendations in this post are recommendations by the writer and/or expert(s) interviewed and do not contain affiliate links. Meaning: If you use these links to buy something, we will not earn a commission.
Americans love frozen food—and that appetite is on the rise. In fact, sales of frozen foods increased over 8% since 2018 to a whopping $72.2 billion last year, according to the American Frozen Foods Institute. That is a lot of frozen chicken nuggets, pizzas, and veggies!
It is no wonder that Americans are so enamored by the freezer aisle. Both in times of prosperity and economic hardship, frozen foods have one big advantage over their fresh counterparts: a long shelf life. These days, with a potential recession looming, shoppers are examining their grocery shopping habits and reassessing what products could be wiser investments.
The good news is that your local grocery store should be stocked with all kinds of frozen food options, from breakfast, lunch, and dinner to beverages, snacks, and desserts. But if you were wondering what sets apart the good from the great, there are a few grocery chains with top-tier frozen food selections, going above and beyond their competition.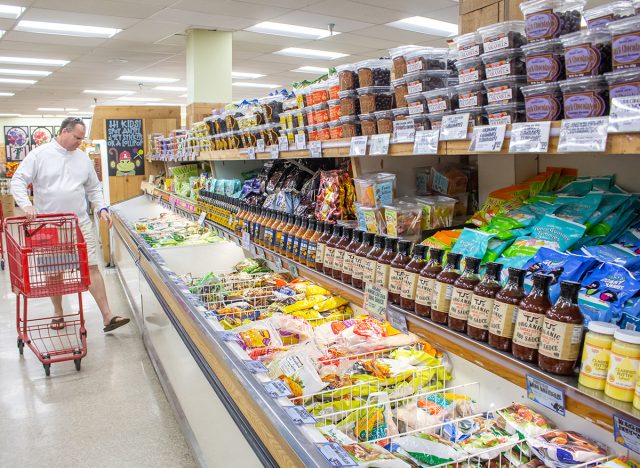 You can find dissertation-level assessments and breakdowns of the frozen food aisle at Trader Joe's. Simply put, when it comes to frozen foods, no grocery chain has captured the nation quite like TJ's. Sure, you can find all of the usual suspects in its aisles like your everyday bag of frozen peas and carrots, but what really sends shoppers into a frenzy are the prepared meals and desserts.
One specific category of items that shoppers seem to be obsessed with is the macaroni and cheese found in the frozen foods aisle at Trader Joe's. One Redditor noted that the regular variety (found in the red box) is "better than a lot of restaurants," and another shared that they thought the Reduced Guilt variety (found in the light blue box) "always slaps." Seasonally, fans look forward to the return of limited-time items like the Butternut Squash Macaroni and Cheese in the fall.
Costco members experience an embarrassment of riches when it comes to the warehouse's frozen food aisles. While most grocery stores max out at a couple of aisles, Costco packs in several rows of frozen offerings, covering the gamut from fruits and vegetables to prepared entrees and desserts. Best of all, like everything else sold at Costco, the frozen foods are sold in bulk, meaning you get more bang for your buck and more time in between grocery runs.
Costco always seems to have new must-haves in its frozen food aisles, including both savory and sweet items. It does not take much to impress Costco members either; the Kirkland Signature Super Premium Vanilla Ice Cream was a top-rated frozen product from 2022. One Redditor even noted that they are "gonna need a bigger freezer" when they shop for the ice cream. For a low-carb meal idea, members also have plenty of good things to say about the frozen cauliflower pizza crust. One Redditor mentions how it is "the only cauliflower crust that I can't tell the difference" from regular pizza crust.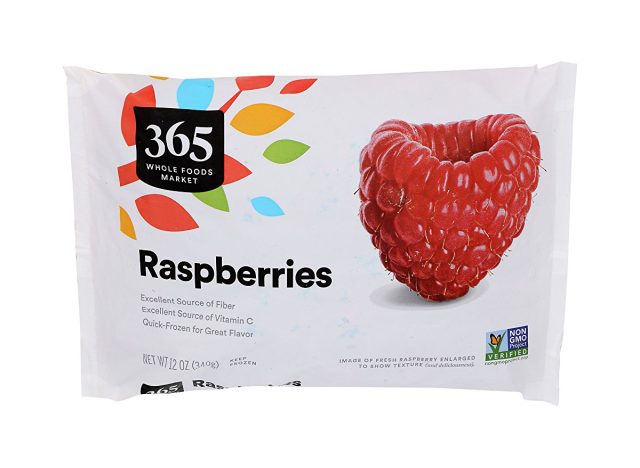 Like many departments at Whole Foods, the frozen foods section is stocked with healthy and organic options. It's the supermarket of choice for many shoppers looking to stock up on frozen produce in particular. One Redditor specifically mentions the frozen gourmet mushrooms, which are "much cheaper than buying fresh, and I can't find frozen mushrooms at any other grocery store." Other commenters agreed that you can actually find a good deal on frozen fruits and veggies at Whole Foods, which is not always the case with other items at the notoriously high-end supermarket. One Redditor claimed that Whole Foods' frozen fruits are "hands-down absolutely the cheapest I've ever seen."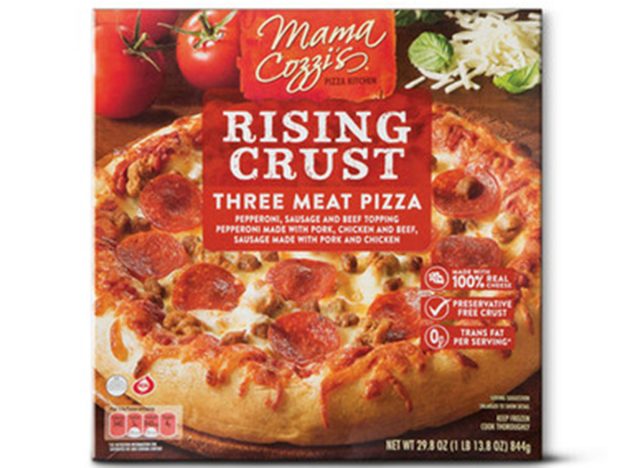 Like Trader Joe's and Costco, most of the groceries found at Aldi are private-label products, meaning that you likely will not find as many recognizable national brands as you travel up and down the aisles. That gives shoppers the chance to try a ton of new and interesting items that you cannot find anywhere else, including Aldi's Simply Nature, Breakfast Best, and Belmont products.
When it comes to top recommendations from Aldi, shoppers point out that many of the items are available on a rotating basis. Several shoppers love the selection of frozen shrimp, with one Redditor recommending, "When you see the shrimp skewers get a lot of them but save some for me!!" Other Aldi fans were in agreement about the store's frozen pizzas, with special mention given on Reddit to the rising crust varieties. We also spotted several mentions of Aldi's frozen shepherd's pie, with one Redditor noting that "If you can find these…you'll be really happy. They're excellent."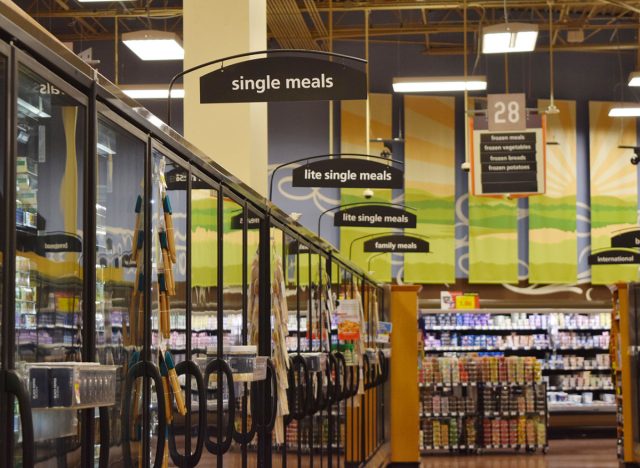 Kroger is one of the largest chains of grocery stores in the country, with over 1,300 locations, according to ScrapeHero. Its extensive freezer section includes several private-label store brands that promise great value compared to big-name brands. One of the more popular frozen foods from Kroger is its self-rising crust pizza, priced at $4.29 online. One Redditor wrote, "These always turn out pretty good and they're super cheap in my store." Shoppers also have a special affinity for Kroger's Private Selection-brand ice creams. One Redditor wrote, "I legitimately think PS ice cream beats all brands." Another recommended the churro and moose tracks flavors in particular.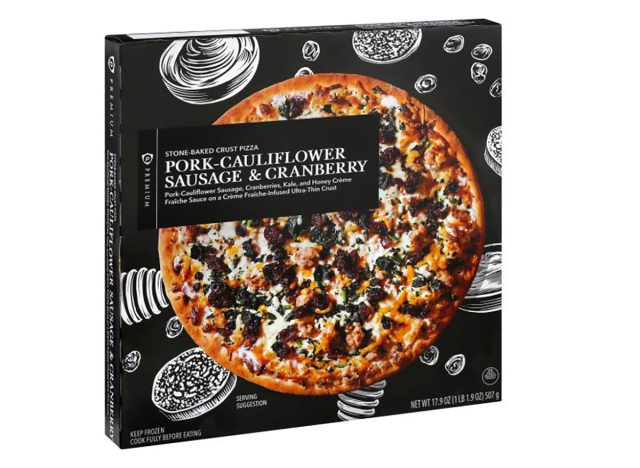 Southern grocery chain Publix offers much more than just its fan-favorite Pub Subs. The supermarket is home to a number of other popular items, including some intriguing finds from its frozen food aisles. One Redditor pointed to the Publix-brand Pork-Cauliflower Sausage & Cranberry, Stone-Baked Crust frozen pizza: "Best thing at Publix and affordable." Southern Living notes that the freezer section often includes beloved local and regional products, including Sister Schuberts' Parker House-Style Rolls and Callie's Hot Little Buttermilk Biscuits. The magazine also highlights the store's premium brand of ice cream, which it calls an "unexpected crowd pleaser."
6254a4d1642c605c54bf1cab17d50f1e
Walmart's low prices are hard to beat when it comes to most departments, and that holds true for frozen foods. The retail giant sells many major brands, but you can also find items sold under Walmart's Great Value brand, too, like the dietician-endorsed Wild-Caught Pink Salmon Skin-On Fillets. Shoppers on Reddit, meanwhile, recommend the Great Value ice creams, sausage patties, and frozen lasagna, among other items. Best of all, shoppers stand to save a ton of money on their groceries when shopping at Walmart, so your dollar can be stretched even further when you consider the longer shelf life of frozen groceries.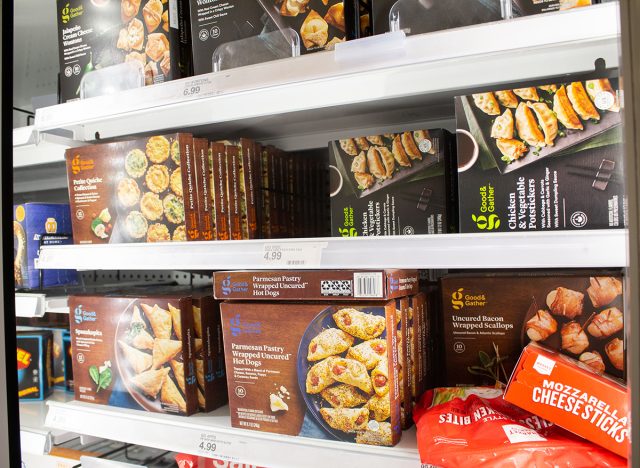 Like many big-box retailers, Target stocks both national brands and its own extensive private label products in the freezer section. These include the Target-exclusive Good & Gather and Favorite Day labels. Customer highlights include the Favorite Day lava cakes, which one Redditor praises, saying that "they're pretty cheap and are so good." Another Redditor highlighted the steam-in-bag Southwest burrito bowl, which is a "pretty good value," especially when it's on sale. The love for Target's frozen foods goes back many years, back to the days when Archer Farms was one of the more prominent private labels. Though the brand has been on the way out, Redditors had plenty of praise to give its frozen pizzas. 
Carly Neil
Carly Neil is a freelance writer specializing in all things food, travel, Disney, and theme parks.
Read more about Carly