10 Best Frozen Foods at Costco Right Now
Here's what we're snagging in the freezer aisle, from Just Bare chicken strips to Kirkland blueberries.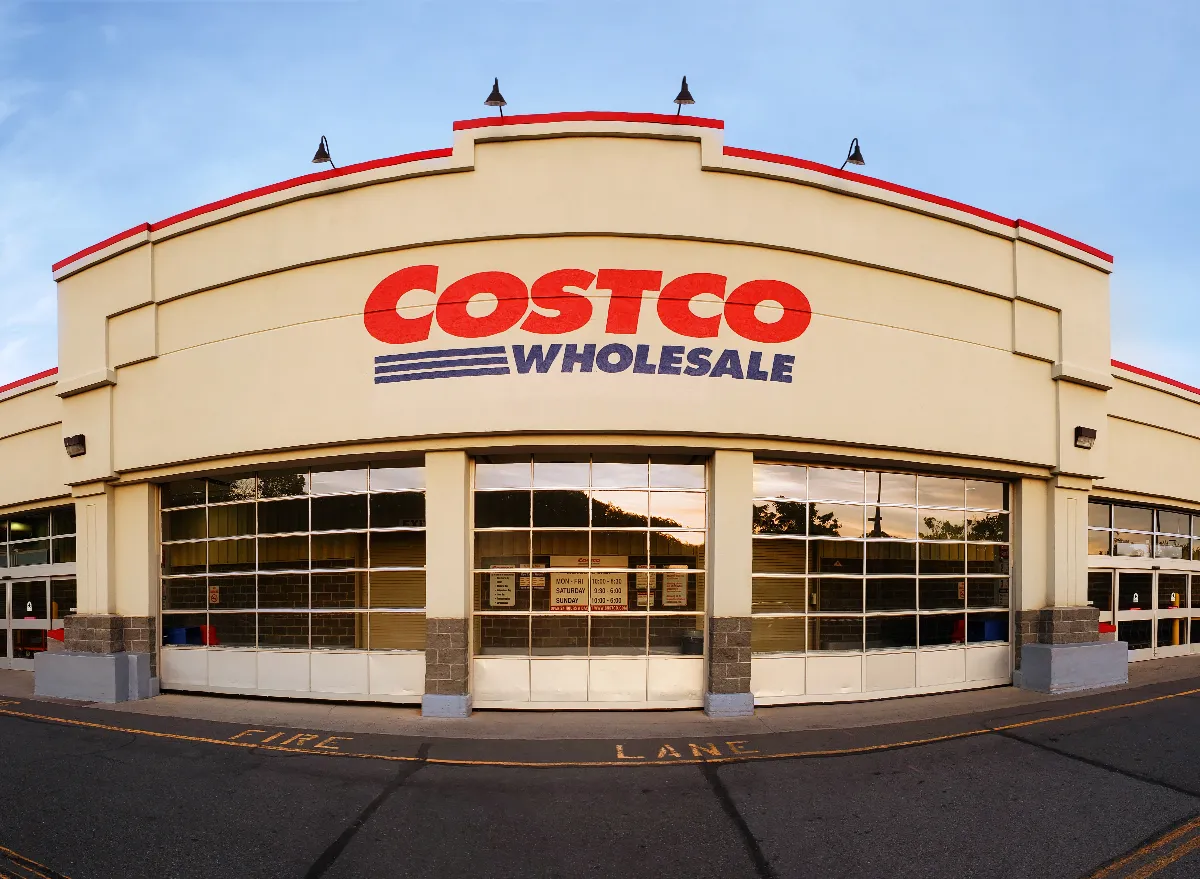 The product recommendations in this post are recommendations by the writer and/or expert(s) interviewed and do not contain affiliate links. Meaning: If you use these links to buy something, we will not earn a commission.
Nothing is immune to inflation, not even Costco. The warehouse club's food costs have increased significantly in 2023, with staple products such as eggs, butter, and bacon all rising in price—much to the chagrin of Costco loyalists. There's a good chance the price of a Costco membership is going up soon, too. But will that stop card-carrying members from renewing? Not likely.
Despite the groans of some, the allure of buying discounted food in bulk remains too strong to pass up. And the cult-like status of many Costco foods—hello, chocolate chip ricotta cheese and ham & cheese pastries—keeps customers coming back for more.
Still, even the most diehard Costco fans know it can be tough to predict what specific foods they'll find on any given trip to their local warehouse, with inventory changing often. Luckily, that's where we come in. Read on for our curated list of the best frozen foods you can find at Costco right now. We'll see you in the freezer aisle.
East Coast Seafood Lobster Rolls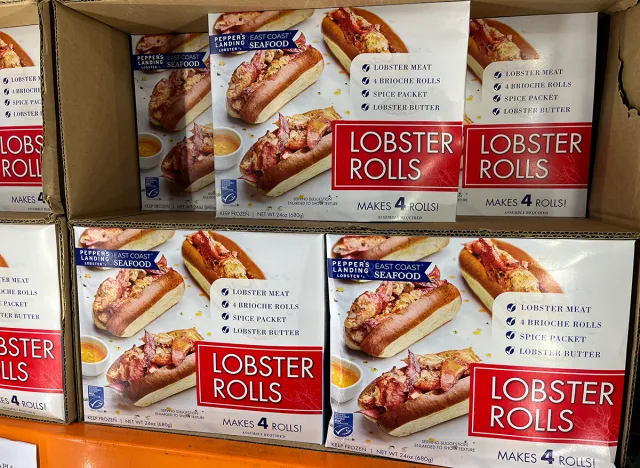 Why wait for summer when you can enjoy a rich, buttery lobster roll right now? Instagrammer @costcohiddengems spotted this DIY kit in the Costco freezer section last month for $42.99. The kit includes everything you need to make four rolls: lobster meat, brioche rolls, spice packets, and lobster butter. "Seems expensive but lobster rolls are typically $24-$40 at restaurants so I guess it isn't bad in comparison," the poster wrote. (The same kit cost $39.99 at Costco in Brooklyn, N.Y., this week.) One commenter chimed in, "Was curious and tried them today! Agree, little on the expensive side, but there was plenty of claw meat and the bread was 10/10."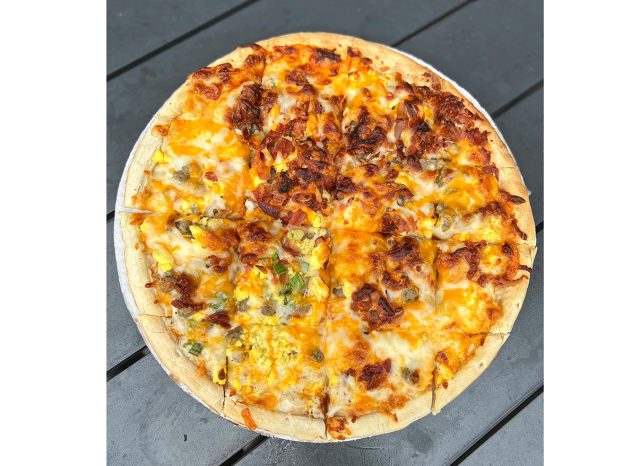 Yes, you can have pizza for breakfast. And we're not talking about leftovers, either. The breakfast pie from Minnesota-based Heggies Pizza comes with country sausage, bacon, scrambled eggs, green onions, cheddar, mozzarella, and country gravy. A pack of two pizzas for $15.99 recently caught the eye of Instagram's @costcohotfinds: "I spotted this one in Michigan and popped it in the oven as soon as I got home. The crust was nice and crispy! Savory and delicious for sure!!" The post generated over 10,000 likes. One commenter reported seeing the frozen pies at a Cincinnati-area Costco as well. "We just had it this morning," another wrote. "It is good!"
Tattooed Chef Vegetable Lo Mein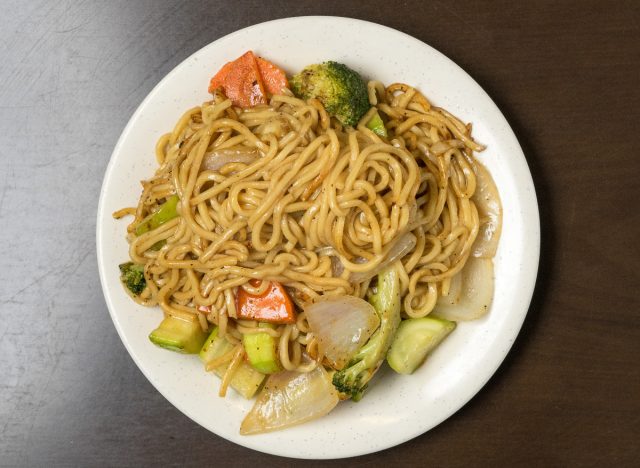 Need a new dinner option? A user on Costco's Reddit thread found a Vegetable Lo Mein from Tattooed Chef for $11.99. Per the bag's description, the mix contains cauliflower noodles, broccoli, carrots, red bell peppers, mushrooms, and sugar snap peas, soaked in a tangy garlic and ginger sauce. Though we can't find it on Costco's website, that's fairly common—see if you can spot it at your local store.
Kirkland Signature Organic Broccoli Florets
You already know the beauty of Costco is that you can buy everything in bulk—even broccoli. The internet is gobbling up frozen Kirkland Signature Organic Broccoli Florets, which come in a 4-pound bag for about $7.99 depending on your area. (At Costco in Brooklyn, N.Y., it costs $8.99) If you resolved to eat healthier in 2023, then this has your name all over it.
FatBoy Ice Cream Sandwiches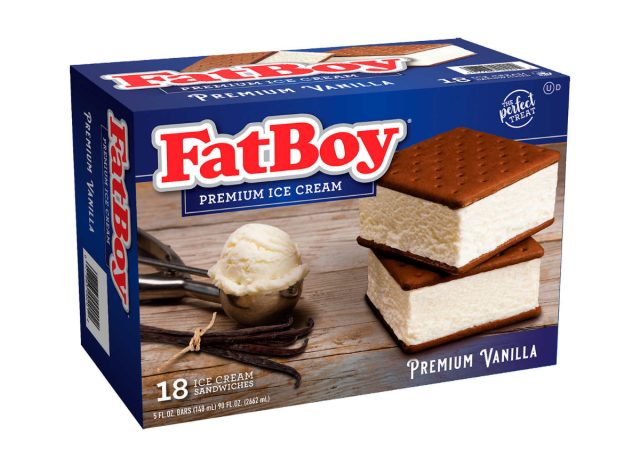 When it comes to ice cream, Costco shoppers do not mess around. At the end of 2022, FatBoy's premium ice cream sandwiches were spotted in the freezer section, per an Instagram post by @costcoaisles. They're confirmed in-stock on the Costco site, and at around $9.99 for an 18-pack, you can bet we'll be adding this to our carts.
Kirkland Signature Sockeye Salmon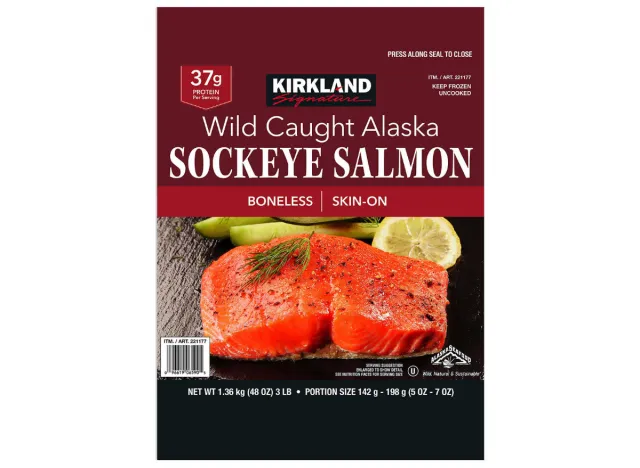 If there's one thing Reddit is good at, it's clocking the best food items. In this case, it's Kirkland Signature Wild Caught Alaska Sockeye Salmon. A 3-pound bag at Costco in Brooklyn, N.Y. cost $35.99. This Costco thread shared the best methods for getting the most flavorful salmon, including the sous vide, pan-seared, or baking method. No matter which way you prep it, this boneless, skin-on fish is worth a try.
Just Bare Chicken Breast Spicy Strips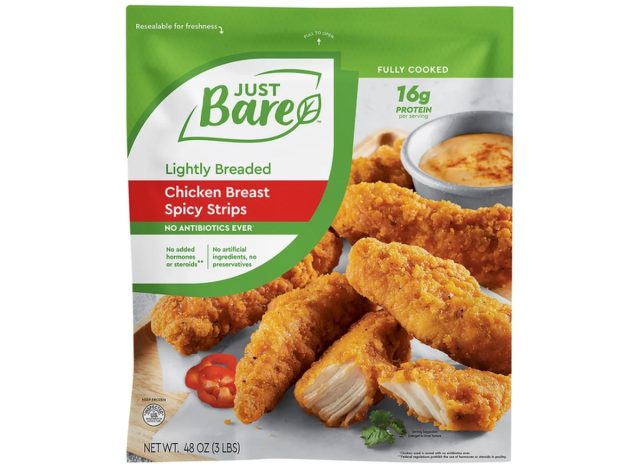 Just Bare Chicken has been a longtime cult favorite among Costco shoppers. One customer who recently snagged the brand's spicy strips took to Reddit to share that they were surprised by the "large, crispy, and spicy" flavor. Costco fans say these frozen spicy strips, which are priced at around $14.99, offer the same high quality as Just Bare Lightly Breaded Chicken Breast Chunks. The only problem is that despite (or maybe because of) their popularity, they seem to be a hard product to find: Another Reddit thread claims that at some locations, a new brand called Soules Kitchen has replaced Just Bare on Costco shelves, though we have been unable to verify that. Either way, we recommend checking your local store and snagging these babies if you can.
Kirkland Signature Organic Blueberries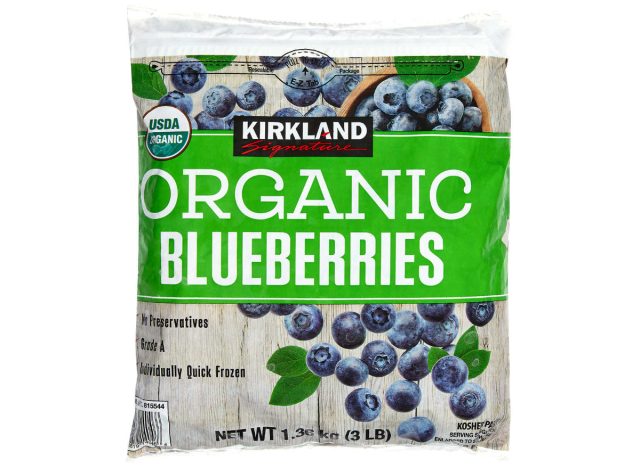 First it was bulk veggies, now it's bulk fruit. The Kitchn reports that the Costco freezer is currently stocked with preservative-free Kirkland Signature Organic Blueberries, priced at about $8.59 for a 3-pound bag. Blueberries freeze well and they won't be in season again until the summer, making them an ideal frozen food to keep on hand for smoothies, desserts, or just for snacking. You can also grab this one at Costco's online store. Did someone say blueberry muffins?6254a4d1642c605c54bf1cab17d50f1e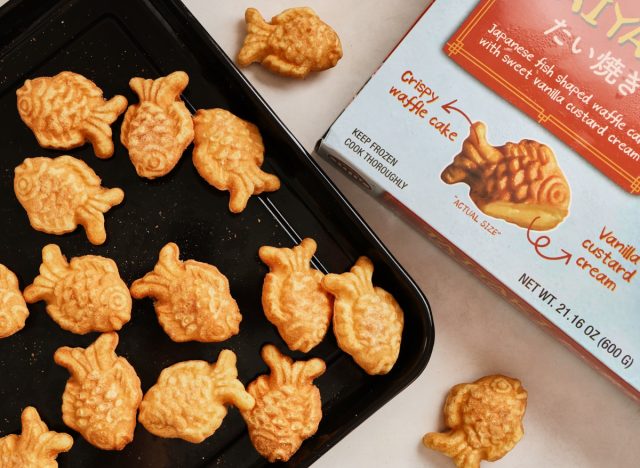 Popular TikTok account @costcobuys recently shared some exciting new products for 2023, including Taiyaki—a Japanese fish-shaped waffle cake with a sweet filling. A variety pack of 30 goes for $13.49, with three different filling options (chocolate cream, vanilla custard cream, and red bean and cinnamon). This dessert can even be popped in the air-fryer if that's more your speed. Fun fact: This is not the first time Taiyaki has appeared at Costco. Cost Cuisine spotted a similar offering in the summer of 2022.
Mulay's Nana's Italian Meatballs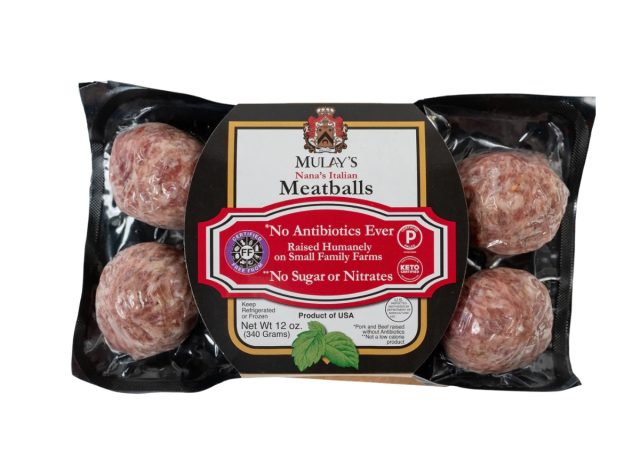 Spaghetti and meatballs are on the menu tonight. Instagram fan account @allthings_costco reports seeing Mulay's Nana's Italian Meatballs in the Costco freezer for $16.99. Each box comes with 24 meatballs that are free of antibiotics, nitrates, and added sugar. There aren't many reviews on this particular product yet, but we did some digging on Amazon and found some positive comments regarding the brand's sausage and meatballs overall. But let's be honest, they had us at meatballs.
An earlier version of this article was published in January 2023. It has been updated with new information.
Olivia Bria
Olivia has a bachelor's degree in communications and political science from the University of Connecticut. She is a foodie, traveler, journalist, and celebrity interviewer.
Read more about Olivia