4 Reasons Why Costco's Online Shopping May Not Be Worth It
Customers love the in-store Costco experience, but there are a couple drawbacks to shopping online.
While juggling work, school, hobbies, and any other activities that may be draining your time, online grocery shopping can be a godsend for busy consumers. After all, the convenience of having your groceries delivered straight to your door or packed into your car curbside is unmatched, especially when it saves you from having to maneuver a rickety shopping cart through crowded grocery aisles and checkout lines.
However, one of the largest retailers in the world–Costco–is surprisingly lagging when it comes to the online shopping scene. While the company saw a 3% increase in sales in April compared to the prior year, e-commerce comparable sales actually declined 5.9% during the month. In fact, Costco has reported steady declines in online sales every month so far this year.
Though Costco did not provide any reasons for the decrease in its latest earnings report, the drop in sales underscores a growing consensus that Costco's online shopping services have several drawbacks, especially in comparison to the in-store experience.
These drawbacks revolve around factors like prices and extra online fees that chip away at the discounted grocery bills that inspired customers to get a Costco membership card in the first place.
With about 123 million cardholders, Costco certainly isn't hurting for members. But for customers who favor online shopping just as much or more than in-store shopping, these downsides could potentially spur them to make the switch to competitors with better online shopping services.
Here are four reasons why online shopping with Costco may not be worth it for members.
Higher Prices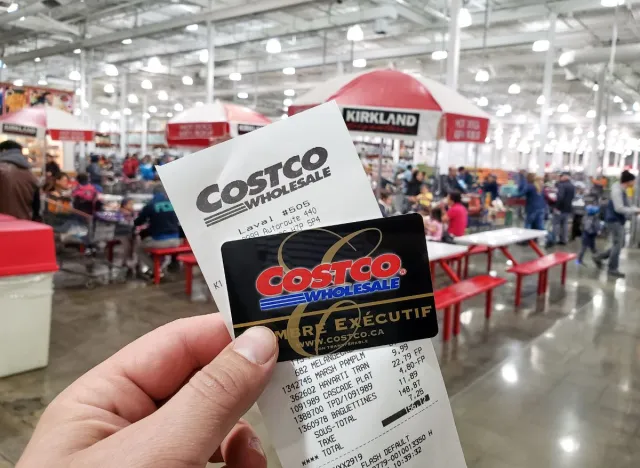 Online shopping may win points for convenience, but Costco members who go the online route may have to shell out more of their hard-earned dollars for that convenience. Costco is upfront on its website that products sold online "may have different pricing than the same products sold at your local Costco warehouse."
Indeed, customers have frequently reported that prices are higher online than in the brick and mortar warehouses. Just Bare's Lightly Breaded Chicken Breast Chunks, for example, are $17.99 at the warehouse and $22.99 online.
Many have complained that these elevated prices make shopping through Costco's website not worth it, since they joined the warehouse to take advantage of its discounted products.
"I mean, at that price level, I have no need for Costco, I might as well buy it from other online grocery stores," a customer wrote on Reddit last year, referring to Costco's online shopping service.
Shipping Fees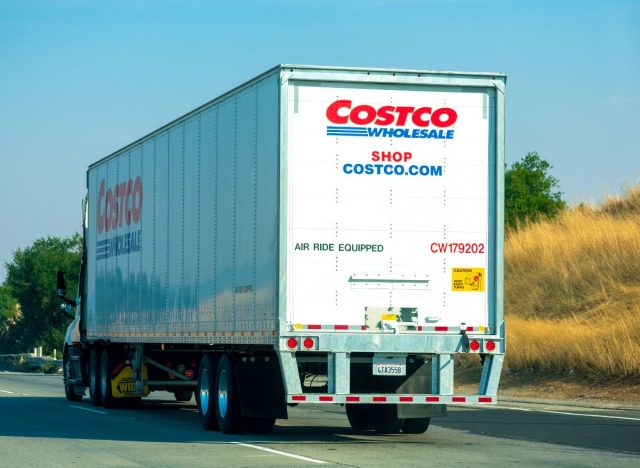 Costco members have to shell out between $60 and $120 every year just to be able to shop at the warehouse club, but unfortunately, free shipping is not one of the perks of holding a Costco membership card.
According to Costco, shipping and handling fees play into those higher prices customers pay when they're shopping online instead of braving the aisles of their local store. The retailer does notify customers when a product they're looking at online is available at a nearby warehouse for a lower price. But for customers who are only seeking the very best deals, this practically renders Costco's online shopping option useless.
Limited Curbside Pickup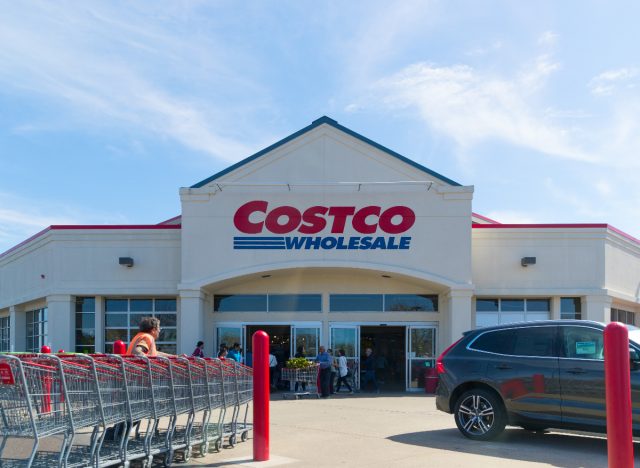 Curbside pickup services exploded during the COVID-19 pandemic as consumers sought safer shopping options, but Costco appears to offer limited or no curbside pickup services nowadays.6254a4d1642c605c54bf1cab17d50f1e
Costco began testing out curbside pickup services for the first time ever in select New Mexico stores in 2021, according to CNN, but an unverified letter shared on Reddit later in the year announced that the program would be canceled. Costco declined to comment on the authenticity of the letter at the time it leaked, but as of 2023, the company does not list a general curbside pickup option on its website.
Customers can order in-store pickup for select electronics and jewelry, but its aversion to curbside pickup gives rivals that do offer this service–like Sam's Club–an advantage in the online shopping sector.
Product Availability Varies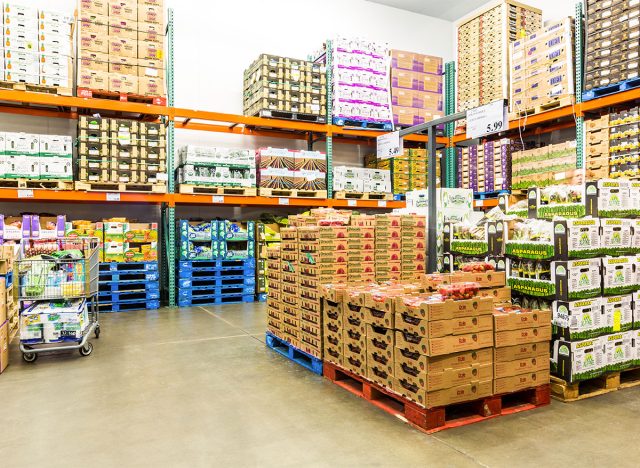 Costco members who shop online have two delivery options: same-day and two-day delivery. What you can purchase actually varies slightly depending on which option you choose. 
For example, Costco does not offer perishable items like fresh produce, bakery treats, or the famous rotisserie chickens when shopping for two-day delivery on the website. However, it does offer fresh produce and bakery items when you choose same-day delivery, which Costco fulfills through Instacart.
While this disparity may not be a deal-breaker for some members, it could be a frustrating limitation for others who prefer or need to use the two-day delivery option, but still want the option to order perishable groceries.
Zoe Strozewski
Zoe Strozewski is a News Writer for Eat This, Not That! A Chicago native who now lives in New Jersey, she graduated from Kean University in 2020 with a bachelor's degree in journalism.
Read more about Zoe