Costco & Trader Joe's Refuse to Modernize—and It's Keeping You Shopping
Shoppers are passionate about these two retailers, despite their many inconveniences.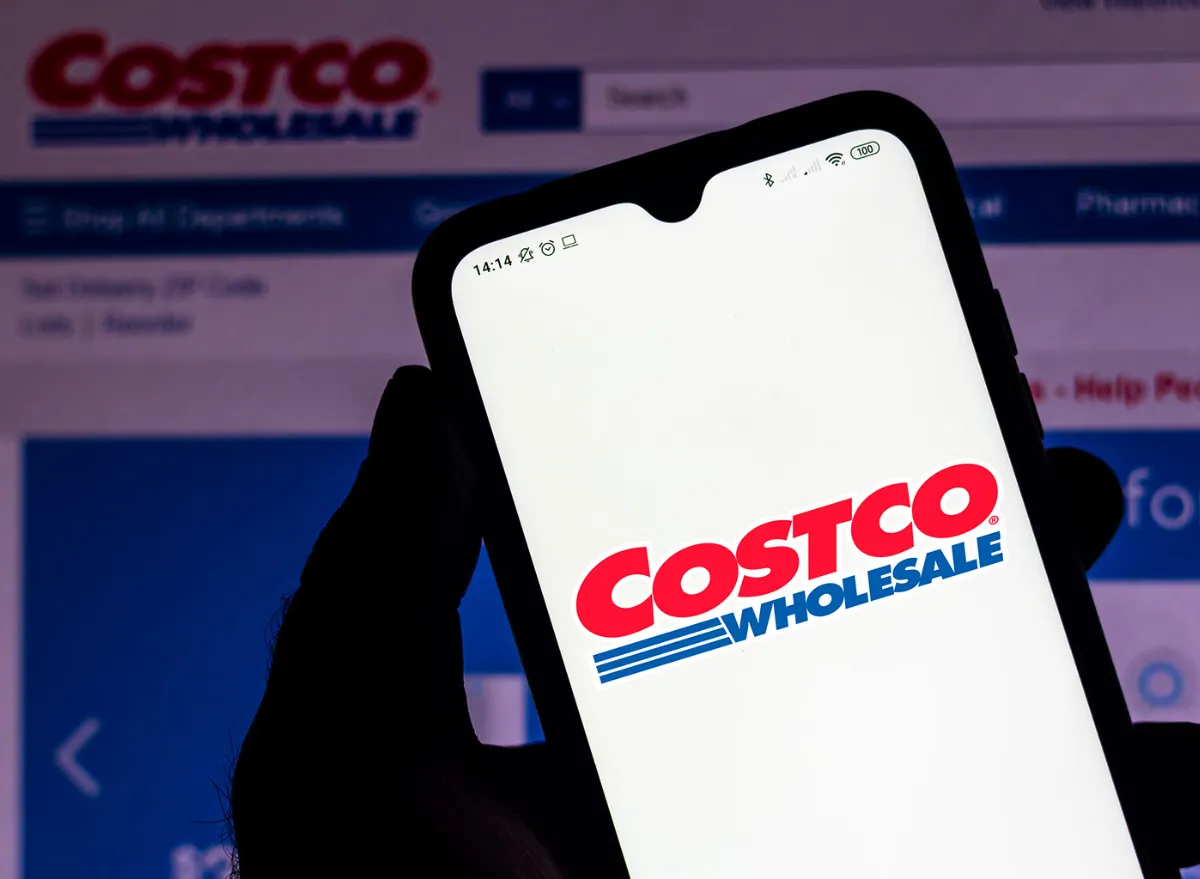 Shopping for groceries today is easier than ever before. With online shopping, you don't even need to leave home. Just click on your preferred supermarket's website or mobile app. You can order pretty much everything digitally and get it delivered straight to your front door, oftentimes on the very same day. Or, if you prefer to pick it up in person, you can get your entire grocery list all packed up and ready to go by the time you arrive. At some stores, you don't even have to go inside. Just pull up out front and your whole haul will be brought to you. You can even leave the car running.
Unless, that is, you like to buy your groceries at Costco or Trader Joe's. Both retailers are extremely popular with consumers, yet both are strangely (and somewhat shamelessly) behind the times when it comes to e-commerce.
While major competitors like Walmart and Whole Foods race to provide shoppers with the very latest in high-tech conveniences, Costco and Trader Joe's look comparatively technophobic and, frankly, don't seem the least bit concerned about their foot-dragging.
It's like the retail equivalent to the age-old romantic strategy of playing hard to get: the added effort involved only increases the perceived value. And it's working.
Sure, you can find Trader Joe's on the internet. Its website is full of information about the California-based company, its various store locations, and many of its specialty products. But, you can't order anything online, or look up whether your local store has a particular item in stock. You simply have to visit in person, or shop somewhere else.
Costco's website is a bit more customer friendly than TJ's. You can order some of its popular products online, but not everything. You can also arrange for same-day deliveries, usually through Instacart. But the online prices are almost always higher than those posted for the same items at the membership club's warehouses, and you have to pay additional shipping or delivery fees, too. You also can't look up which items are now available at your local warehouse, though company execs keep promising to change that.
For a brief time, Costco did test out a curbside pickup option at select stores but quickly abandoned the practice. During an earnings call in March, CFO Richard Galanti explained that the company was "not very thrilled" and "maybe a little stubborn" about the whole click-and-collect concept. "We tried it in a few locations a year ago and successfully proved to ourselves we don't like it," Galanti said, adding, "We want you to come in."
Getting customers to actually shop in person is, in fact, a big part of the business model for both retailers. They're both proponents of the so-called "treasure hunt" concept, which banks on the idea that shoppers will end up buying a lot of unintended items they discover along their way through the store. Celebrity chef David Chang once compared Costco to  "Castle Anthrax," the house of temptation depicted in the 1975 comedy Monty Python and the Holy Grail: "You got to have an idea, and once you hit it, you gotta go…because the next thing you know, I got a 60-inch [TV]."
It's a lot harder to replicate that sort of impulsive-purchasing environment online. "It's that experience of being inside the four walls of Trader Joe's that makes Trader Joe's what it is," explained Tara Miller, TJ's vice president of marketing, during a recent episode of the company's "Inside Trader Joe's" podcast. "Walking through the store and meeting up with a crew member who talks to you about a product that just arrived this week in the store. You might not know about that product when you are shopping virtually as opposed to in a physical space, you tend to have blinders on and you see the products you are already looking for. When you walk into a Trader Joe's, you're confronted with products you may not have ever seen before."
That sense of discovery can be thrilling for shoppers, especially in the moment. Even so, many customers still groan about all the effort involved to feel that fulfillment when so many other stores make things easy.
"My main issue with Costco is that they seem dead set on not adopting modern technology to improve their experience," one club member complained on Reddit this week, racking up over 1,000 comments. "It seems like Costco doesn't respect people's time. You can't even see what is in stock online. Do they not understand how frustrating it is to drive 30 minutes just to realize they have arbitrarily stopped carrying a product out of nowhere, or it is out of stock?"
Yet, despite "getting lured away by more convenient options," the same aggrieved shopper admitted that he isn't canceling his Costco membership anytime soon. "For now they are still my number one source of groceries, but I can see a day where other retailers completely usurp them by making their services efficient, and convenient."
As inconvenient as these stores may be, shoppers are still drawn to them. Their reputations for providing high-quality products at reasonable prices is certainly part of the attraction. Having to be there in the flesh to take full advantage of those deals also adds a personal connection that is perhaps harder to explain.
A report last month by retail analytics firm Placer.ai showed that customer foot traffic at Trader Joe's has remained strong, while traffic to the overall grocery industry has slumped. The report credited TJ's reputation as a budget-friendly retailer amid rising food prices nationwide. It did not mention the fact that other stores also allow the customer to buy their groceries from the comforts of home, while TJ's does not.6254a4d1642c605c54bf1cab17d50f1e
"The approach taken by Costco and Trader Joe's just shows that technology can't replace exceptional merchandising and service," says R.J. Hottovy, head of analytical research at Placer.ai. "We've certainly seen technology augment the customer experience for many retailers—including digital ordering, loyalty programs, and new approaches to pickup and delivery—but the truth is that these technologies can also work against a retailer if not implemented correctly. Compared to many other retailers, Costco and Trader Joe's put more emphasis on getting their merchandise assortment right at competitive pricing, which is why they're still able to generate strong visit trends despite less emphasis on the technology front."