The Best & Worst Beer in America—Ranked!
You can drink a cold one on a diet—as long as it's the right can.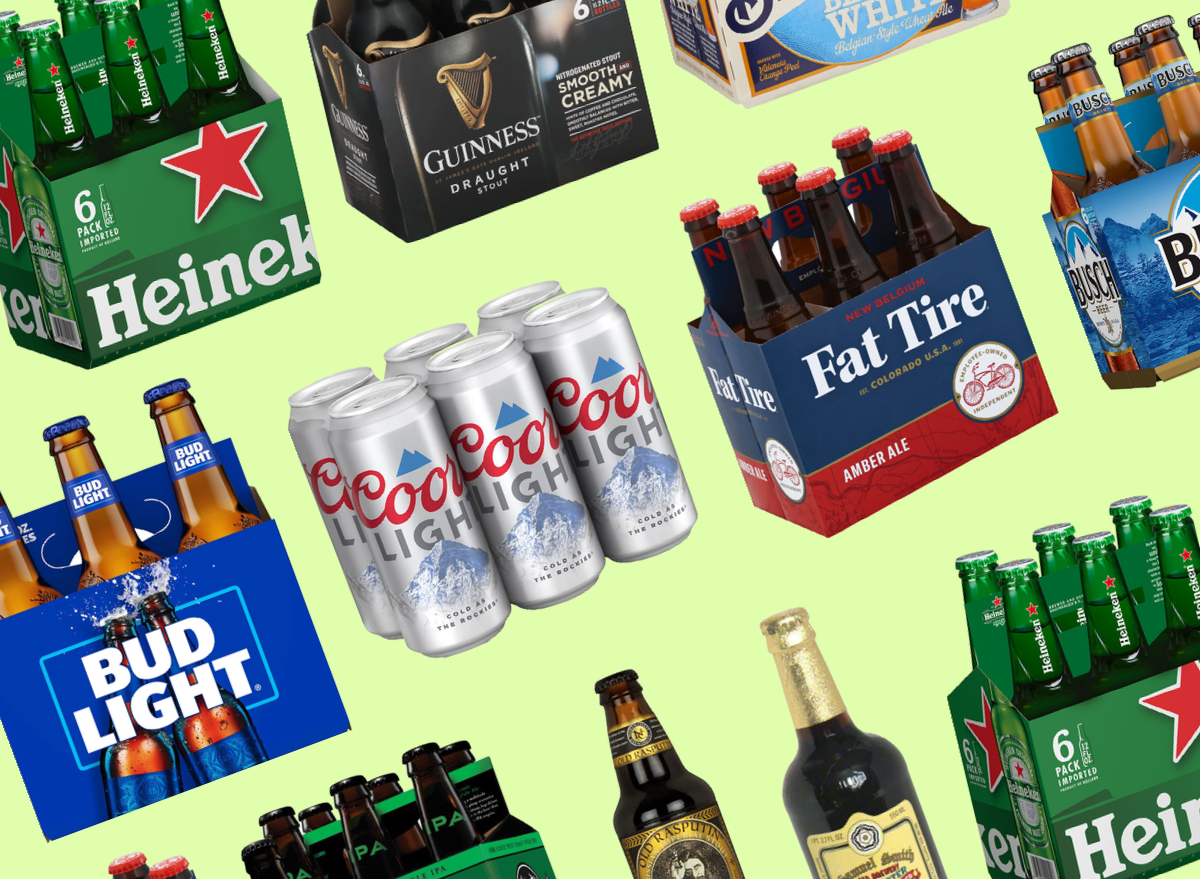 Beer and wine both have a lot of different effects on the body, both positive and negative. On the positive side, a lot of research on red wine (and some on beer and white wine) indicates that one drink a day can help protect against stroke, coronary artery disease, dementia, and other diseases. Indeed, some studies suggest that drinking in moderation can actually help deflate a beer belly and there are even healthy beers out there that are fine to drink even if you're on a diet. Yes, there are plenty of low-calorie beers out there.
In a study of 8,000 people, Texas Tech University researchers determined that those who downed a daily drink were 54% less likely to have a weight problem than teetotalers. Between one and two drinks a day results in a 41% risk reduction. But that's where the trend ends. Consumption of three or more daily drinks increases your risk of obesity, says the study. So if you can limit yourself to one or two a day, then you can get the health benefits without too many extra calories—if you choose wisely.
Here's a rundown of what, exactly, you're really getting each time you reach for a cold one, as we ranked popular beers that are commonly sipped on. (If you're looking for the perfect light beer check out We Tasted 10 Popular Light Beers & This Is the Best)
Below, we listed beers from worst to best, based on calories and carbohydrate content—the two major nutritional factors at play when analyzing alcohol.
(Plus, don't miss These Are Costco's Most Popular Items Right Now.)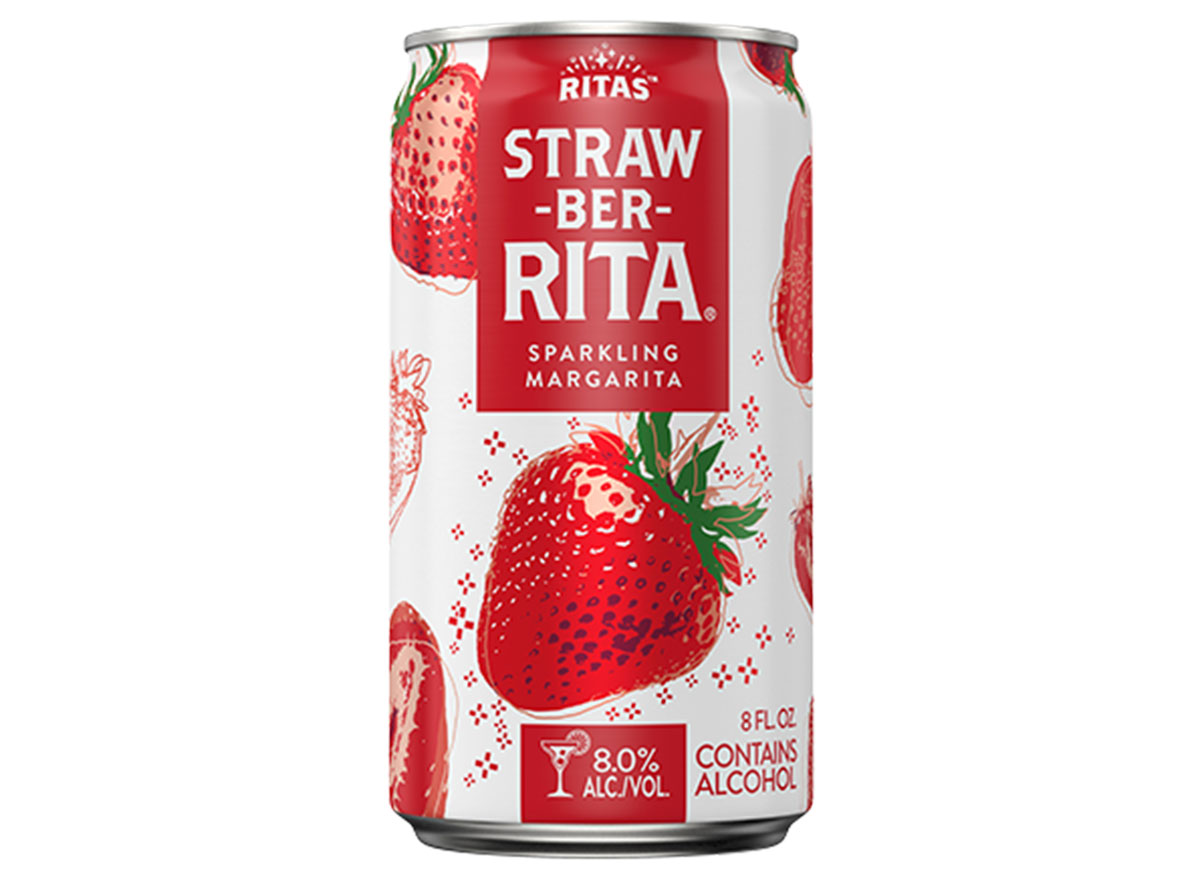 Per 1 can
: 198 calories, 23.6 g carbs, 8% ABV
Though overall sales dropped in 2020, the American beer market was still valued at over $94 billion last year, according to the Brewer's Association. But we're not sure the world needs this particular brew…
A sugar-packed party in a cup, this strawberry margarita mixed with a Bud Light Lime will cost you nearly 200 calories for a tiny 8-ounce serving. If you're planning to have more than one drink (which, let's be honest, you likely are), don't make this one of them.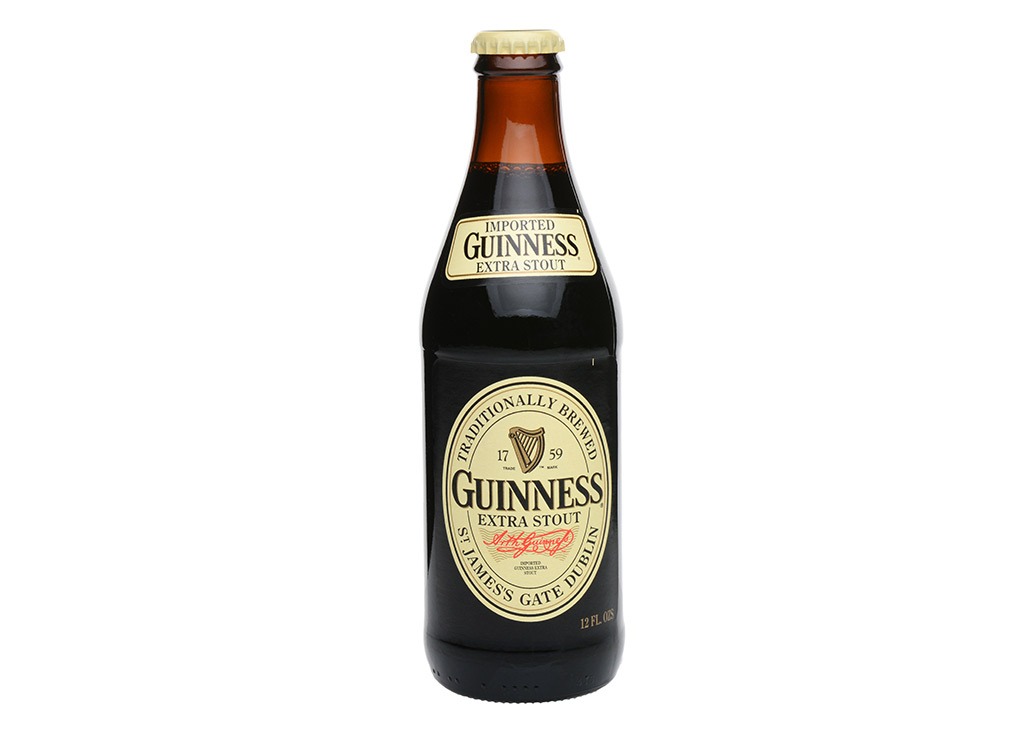 Per 1 bottle
: 176 calories, 14 g carbs, 5.6% ABV
This beer is simply full of extra calories. So opt for Guinness Draught instead. You'll no doubt be pleasantly surprised where it falls on this list. (Hint: Keep scrolling.)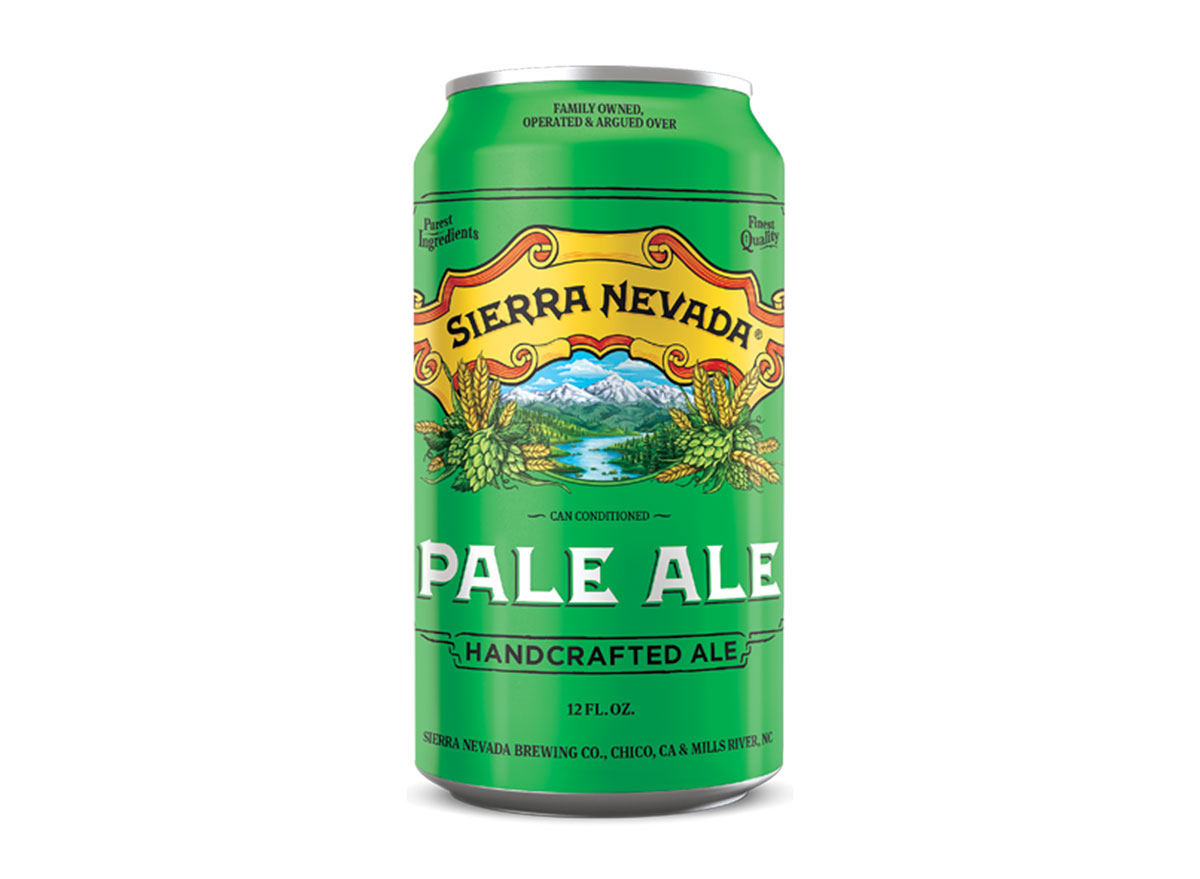 Per 1 can
: 175 calories, 16.9 g carbs, 5.6% ABV
Even older than Sam Adams, Sierra Nevada Pale Ale was first released in 1981 and has been a standard-bearer for hoppy American beers ever since. Beer Connoisseur calls this 40-year-old classic "complex" and "refreshingly bold" with a 92 out of 100 point rating.
That said, if this beer flows down your throat like water, save it for a special occasion when it's okay to indulge. (Don't even think about driving.) And of course, if you do drink more than you should, at least make sure you're working those extra calories off with regular exercise.
Samuel Adams Boston Lager
Per 1 bottle
: 175 calories, 18 g carbs, 5.0% ABV
Samuel Adams Boston Lager is such a popular beer that most people just assume Samuel Adams is the name of the brewery, not one beer produced by The Boston Beer Company. First sold in 1985, years before craft beers came into vogue, it remains a well-respected beer and one you can get just about anywhere, from gas station coolers to airport bar taps.
If you love Sam but are worried about your waistline, you're better off drinking this brand's light variety.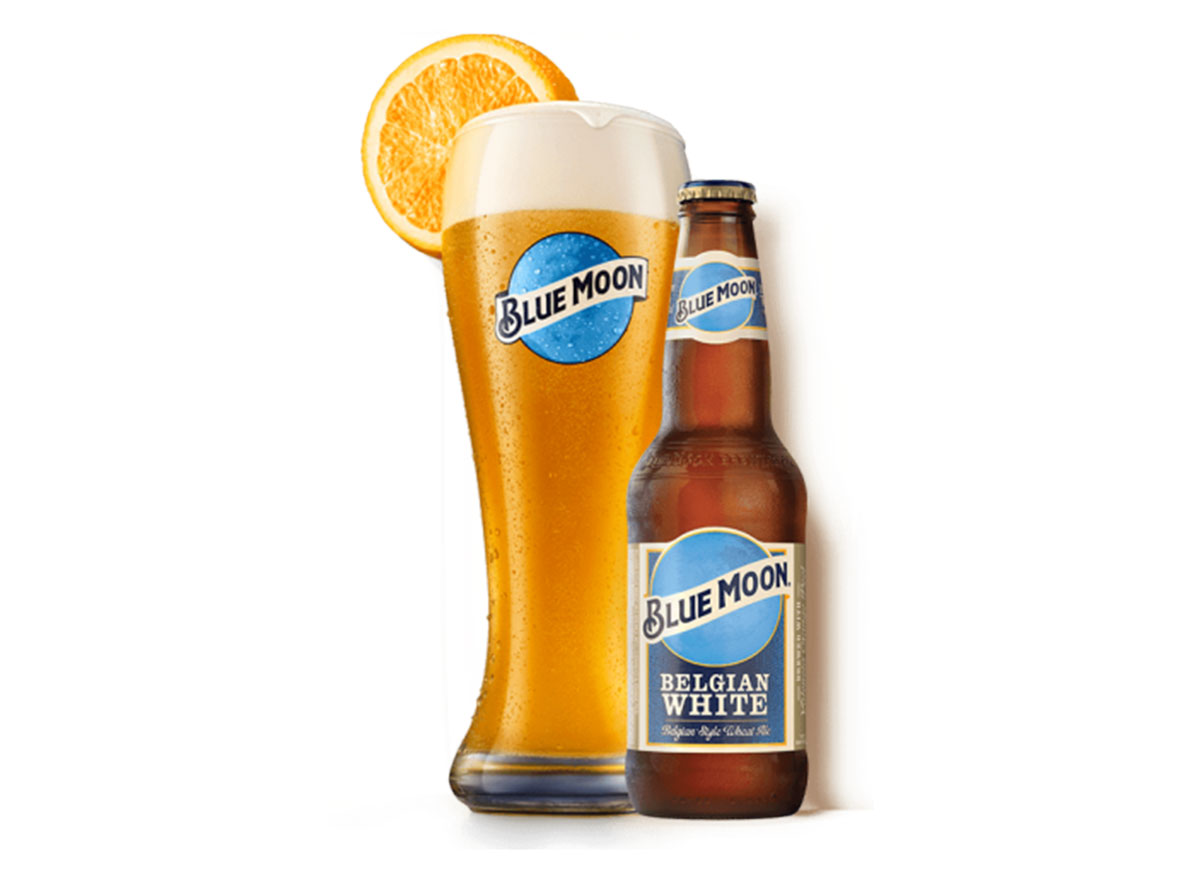 Per 1 bottle
: 164 calories, 13 g carbs, 5.4% ABV
Blue Moon is a Belgian-style wheat beer that, for years, masqueraded as an American craft beer. But, it is and always has been brewed by a giant company: first, Molson Coors, and now, MillerCoors. A decent gateway to other styles, the beer itself is overly sweet and cloying, according to Beer & Brewing.
The calorie count isn't outrageous, but it's not going to help you lose your beer belly.
Per 1 bottle
: 156 calories, 12 g carbs, 5.1% ABV
This one's borderline. Drink two and you're consuming more calories than a jelly-filled donut from Dunkin' Donuts!
Per 1 bottle
: 131 calories, 11 g carbs, 4.2% ABV
Dos means two. Let that be your reminder of just how much you're consuming when you're sipping on one of these.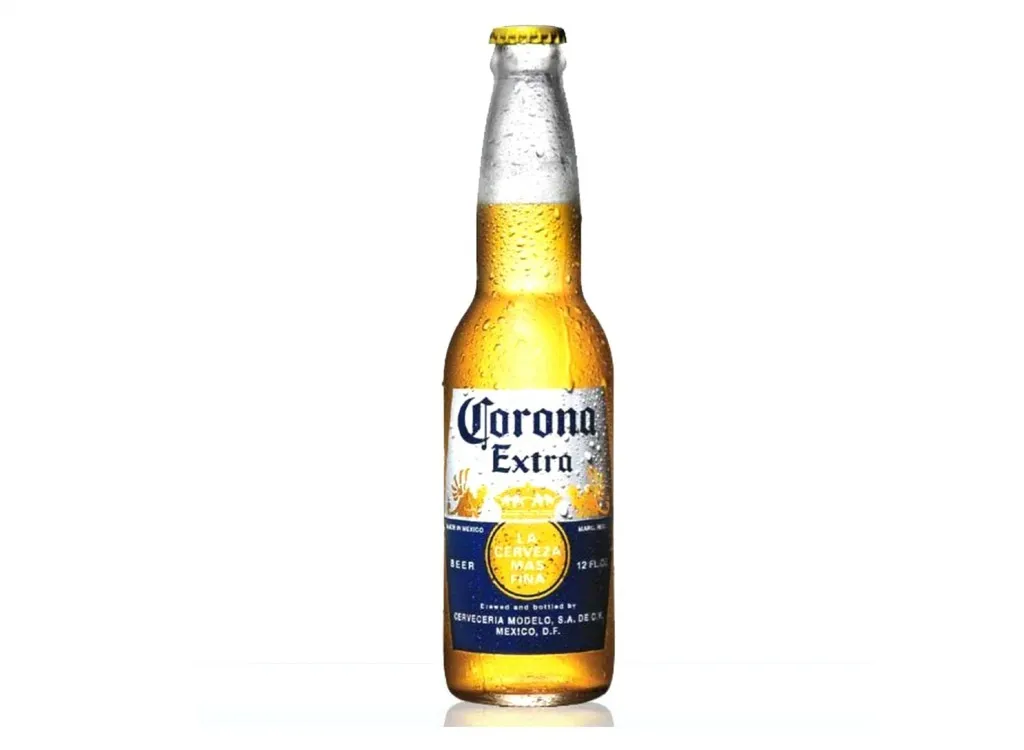 Per 1 bottle
: 148 calories, 13.9 g carbs, 4.6% ABV
Extra what? Extra flavor? Extra smooth? Or is it extra calories? Don't be fooled by its "light" taste.
While undeniably refreshing when served extra cold with that iconic wedge of lime, Corona Extra, the 6th best-selling beer in America via USA Today, is not a healthy choice. Also, the beer is often ruined due to high exposure to UV light allowed by its clear bottles, which results in that distinctly unpleasant "skunked" flavor.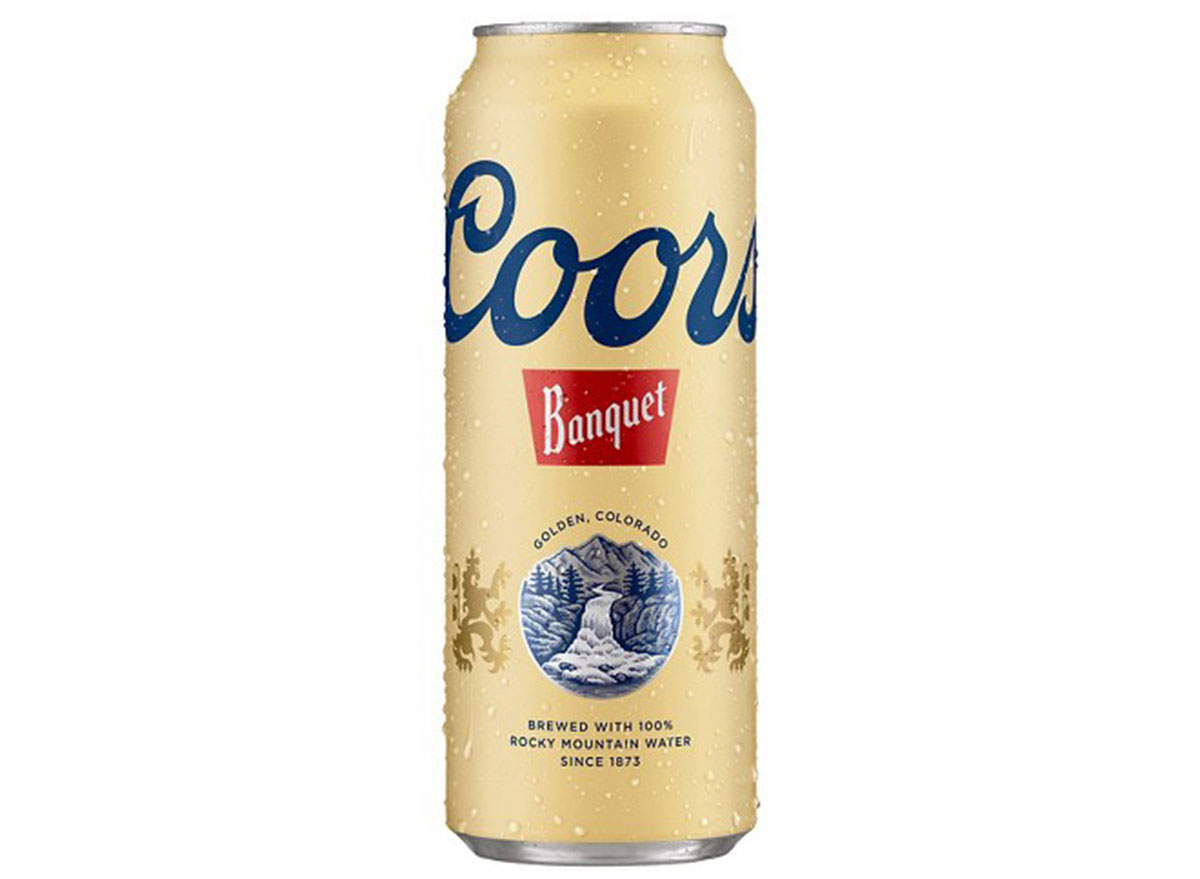 Per 1 can
: 147 calories, 11.7 g carbs, 5.0% ABV
Have just one, maybe two. After all, there's no way around it: Once you start to pound this beer, that's exactly what you'll end up with: more pounds.
Per 1 bottle
: 145 calories, 10.6 g carbs, 5.0% ABV
Budweiser is the best-selling "full strength" beer in America (not a low calorie "light" beer, e.g.) and it has been for many years. According to Rate Beer, it has been brewed in almost its present form since the year 1876, so while perhaps not a magisterial work of brewing perfection, it's certainly reliable.
No doubt about it, this domestic is a classic, but it's a bit higher in calories than we'd like to see.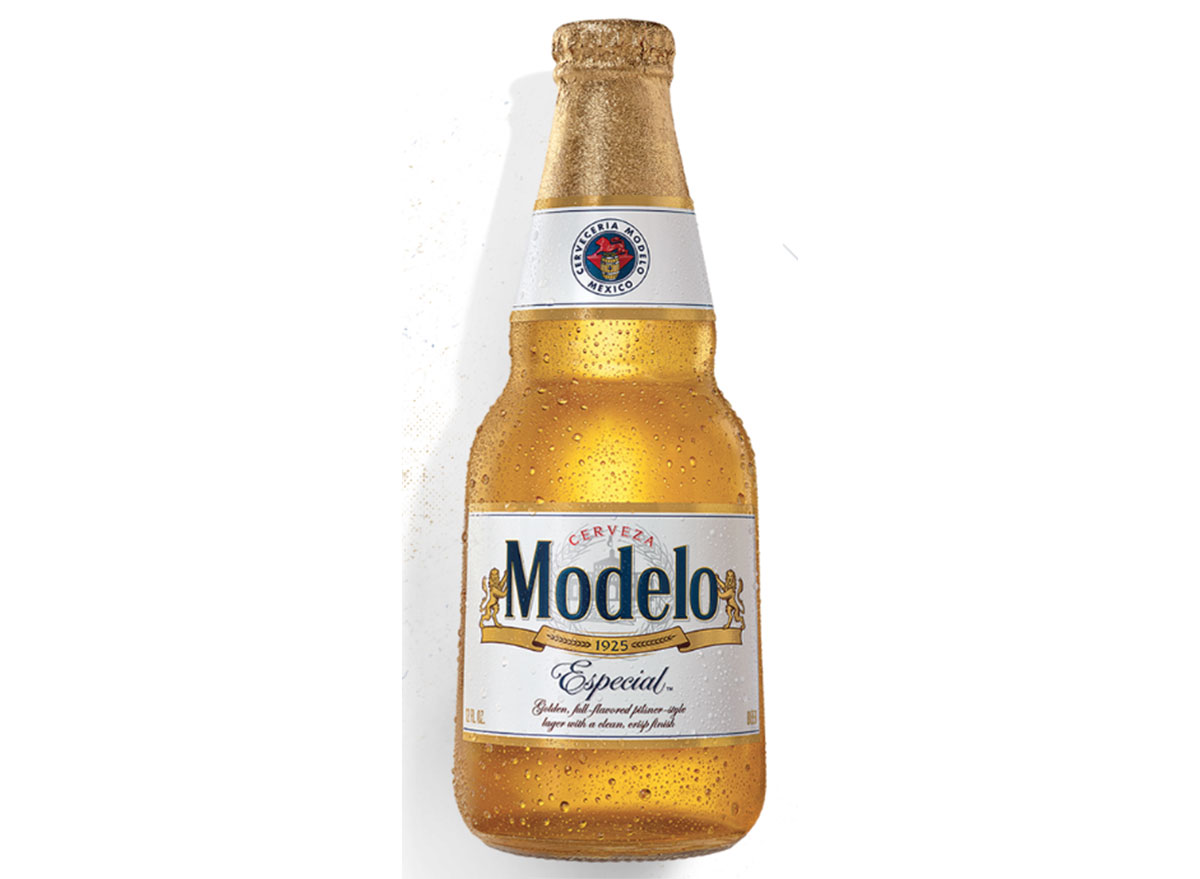 Per 1 bottle
: 144 calories, 13.7 g carbs, 4.4% ABV
This pale lager isn't the worst thing in the cooler, but there are a number of better beers to choose from.
Per 1 bottle
: 142 calories, 11 g carbs, 5.0% ABV
If you drink a Heineken lager beer in The Netherlands, where it's brewed, it will taste pretty good. If you drink one in America, especially one stored in those green bottles that allow light to damage the quality of the beer, it will taste OK at best. This beer does not age or travel well, ironic for a major export product.
Plus, it's pretty high in calories. There are much better options!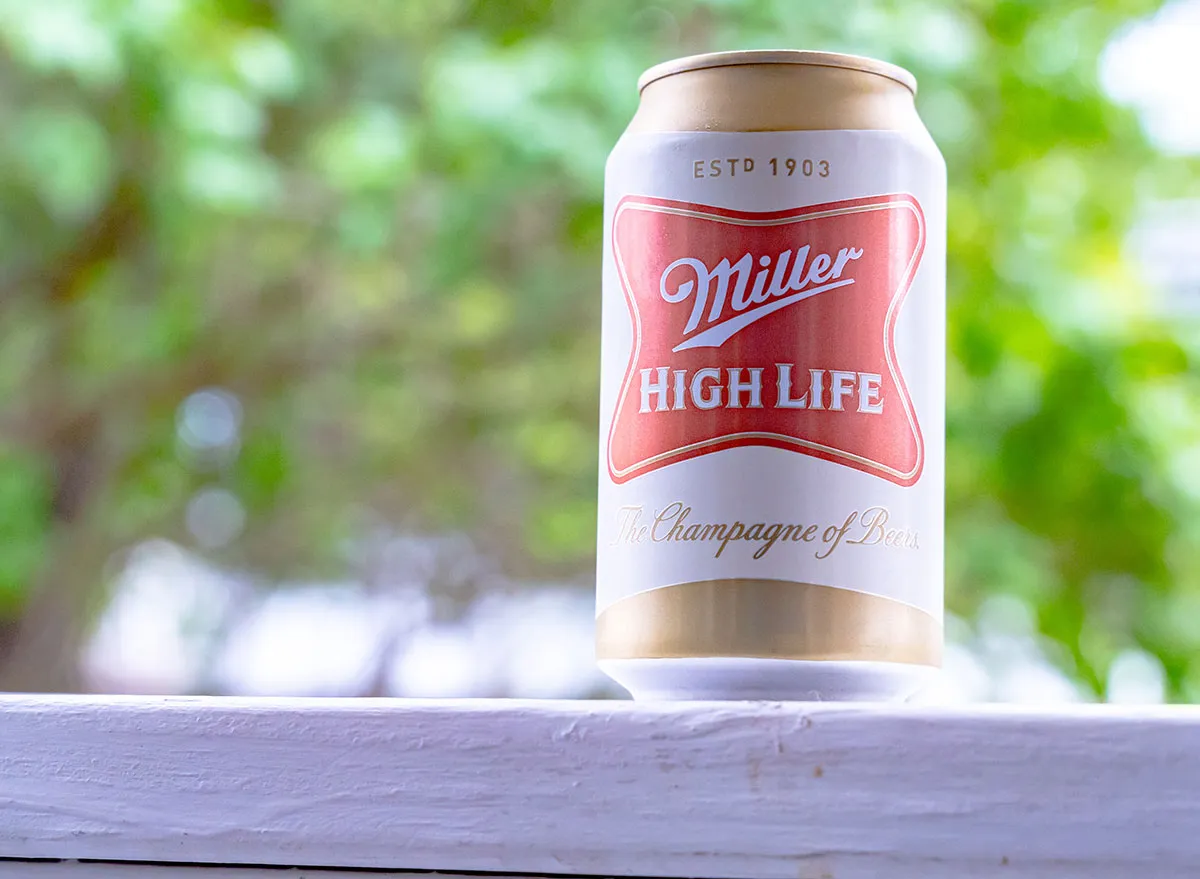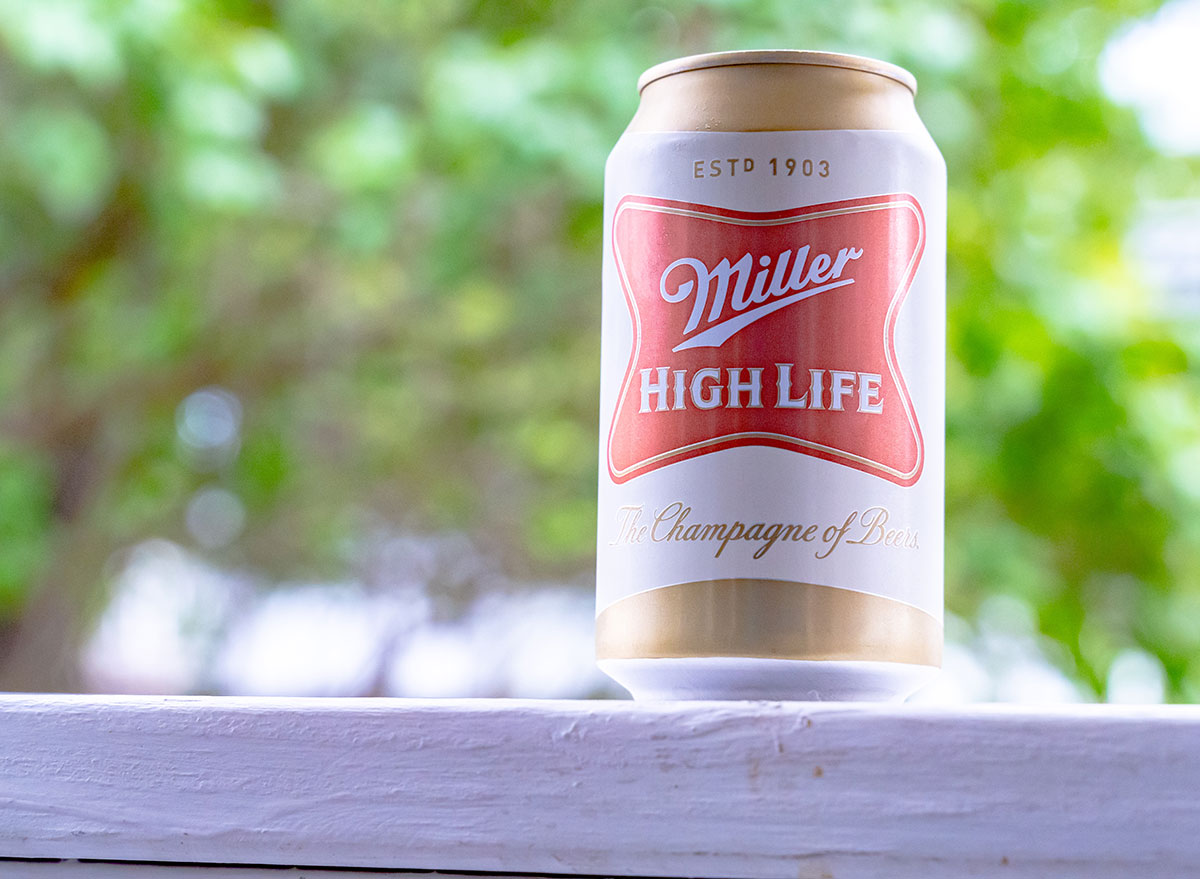 Per 1 bottle
: 141 calories, 13 g carbs, 4.6% ABV
The High Life isn't too bad for you—so long as you know when to call it quits—which, in this case, should be after one brewski.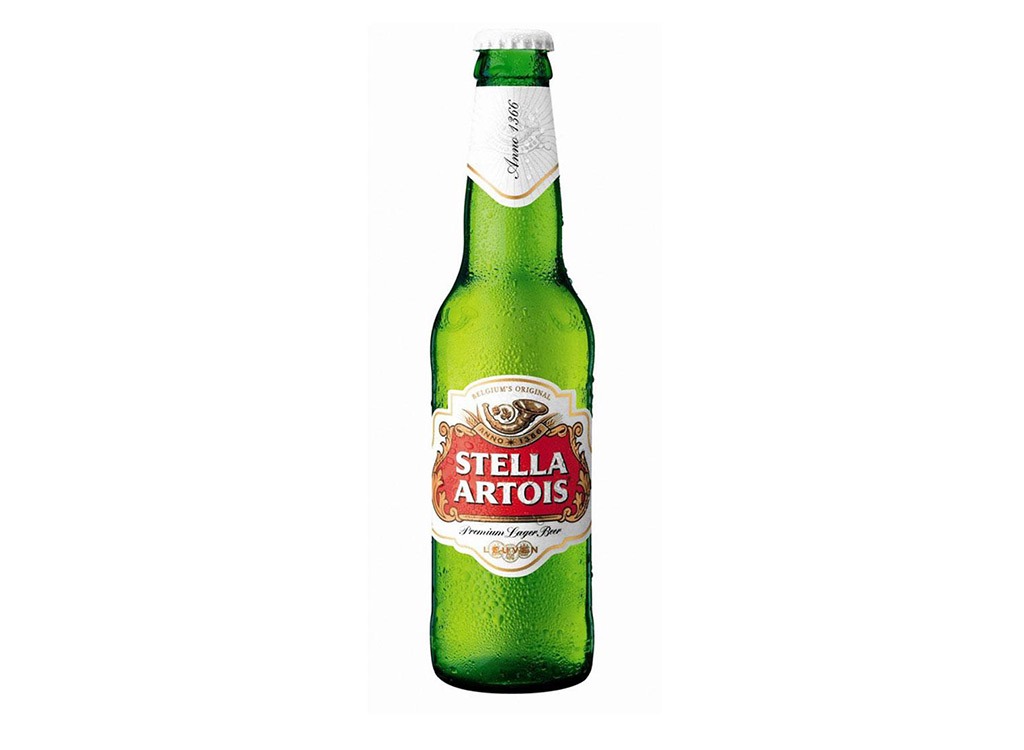 Per 1 bottle
: 141 calories, 10.9 g carbs, 5% ABV
While this is a popular beer, the calorie count is a bit high, especially since there's a good chance you're going to have a few of these. If you can stick to just one, then you'll be in good shape.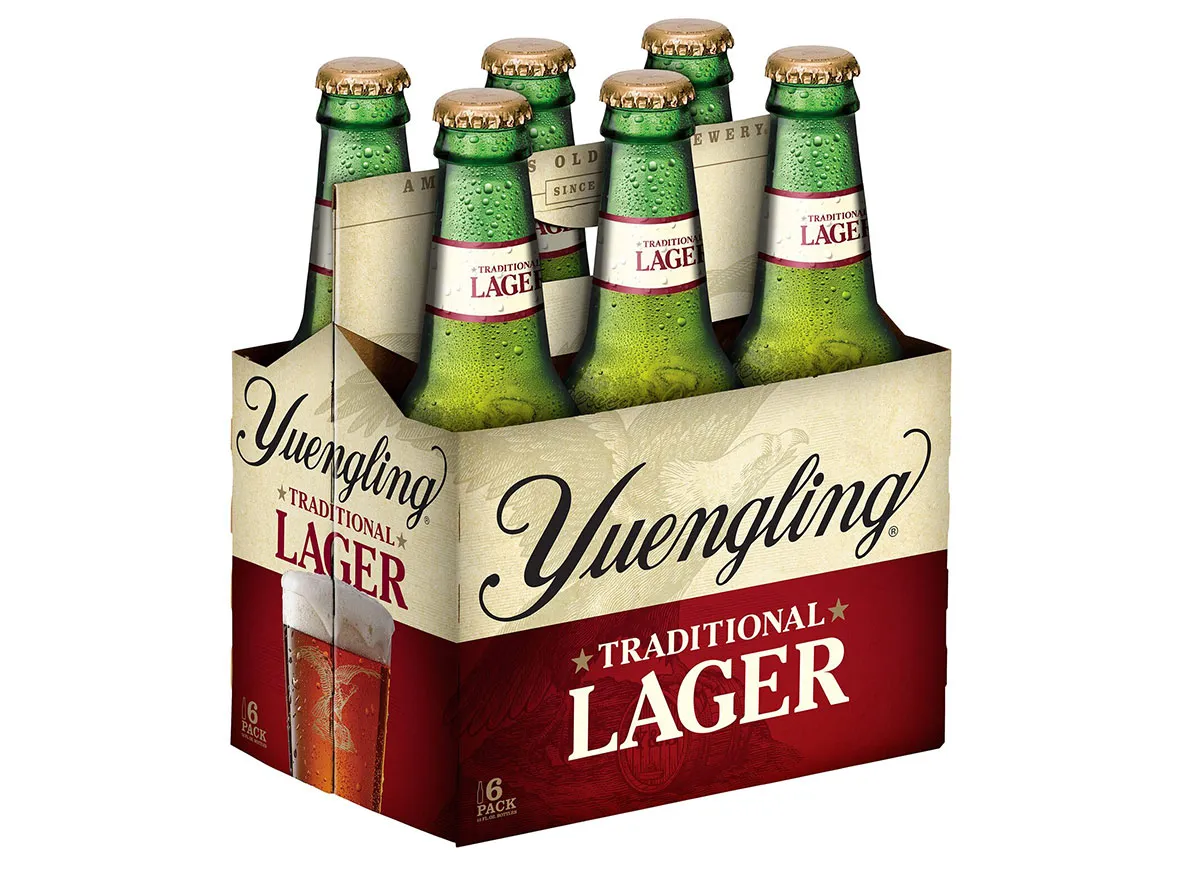 Per 1 bottle
: 140 calories, 12 g carbs, 4.5% ABV
The D.G. Yuengling & Son brewery has been in continuous operation since the year 1829, making it America's oldest brewery. In that time, they have never made the best beer in America, but their best-seller, Yuengling Traditional Lager, is priced the same as a Budweiser or Miller but is endowed with much more flavor. This beer is a favorite in Eastern Pennsylvania, where it's brewed.
Red Stripe Jamaican Lager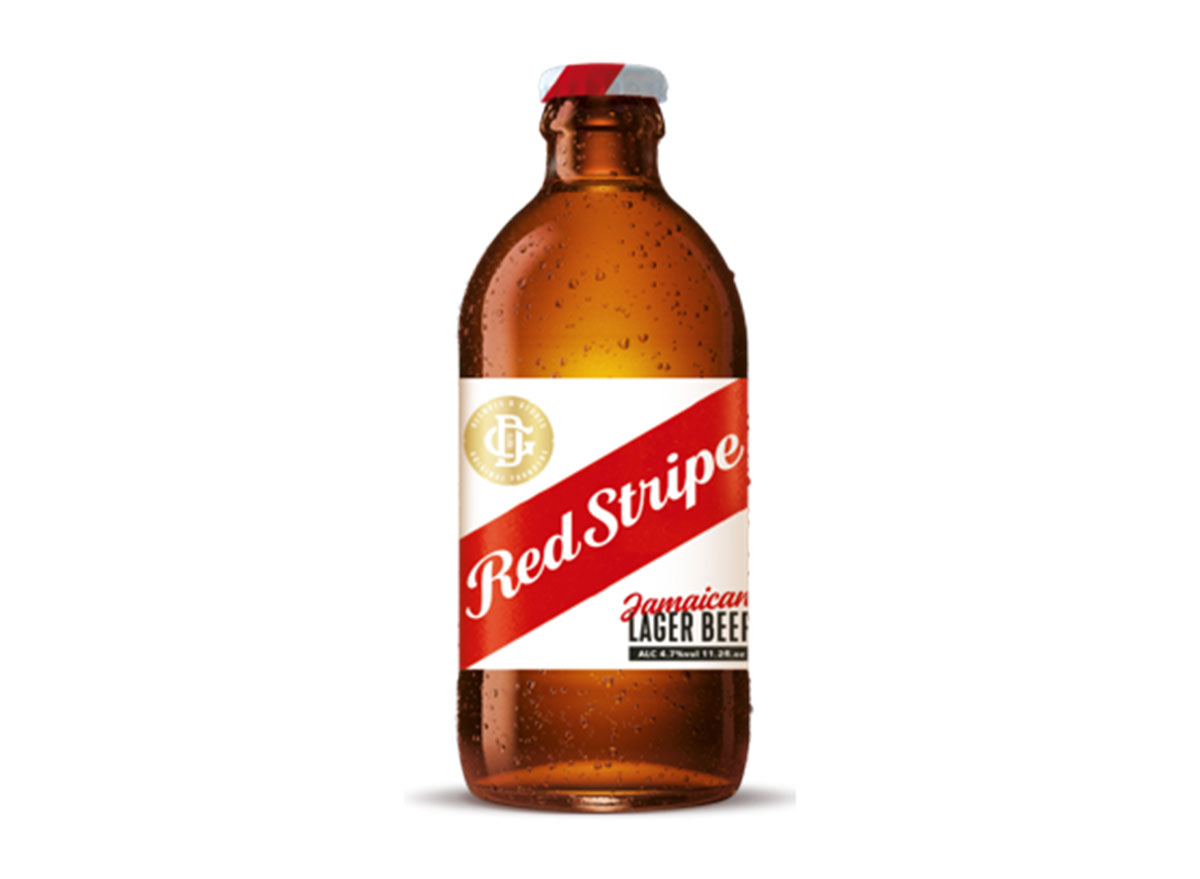 Per 1 bottle
: 139 calories, 12 g carbs, 4.7% ABV
It does come in a shorter bottle so it's packing fewer calories than other beer options, but it's still a bit high in carbs.
Per 1 bottle
: 139 calories, 5.1 g carbs, 6.0% ABV
Bud Light Platinum is more potent than the average American brew and has fewer calories, too.6254a4d1642c605c54bf1cab17d50f1e
Per 1 can
: 130 calories, 8.9 g carbs, 5.9% ABV
Although it's not super low-cal, downing a can or two of this brew won't totally derail your weight loss efforts.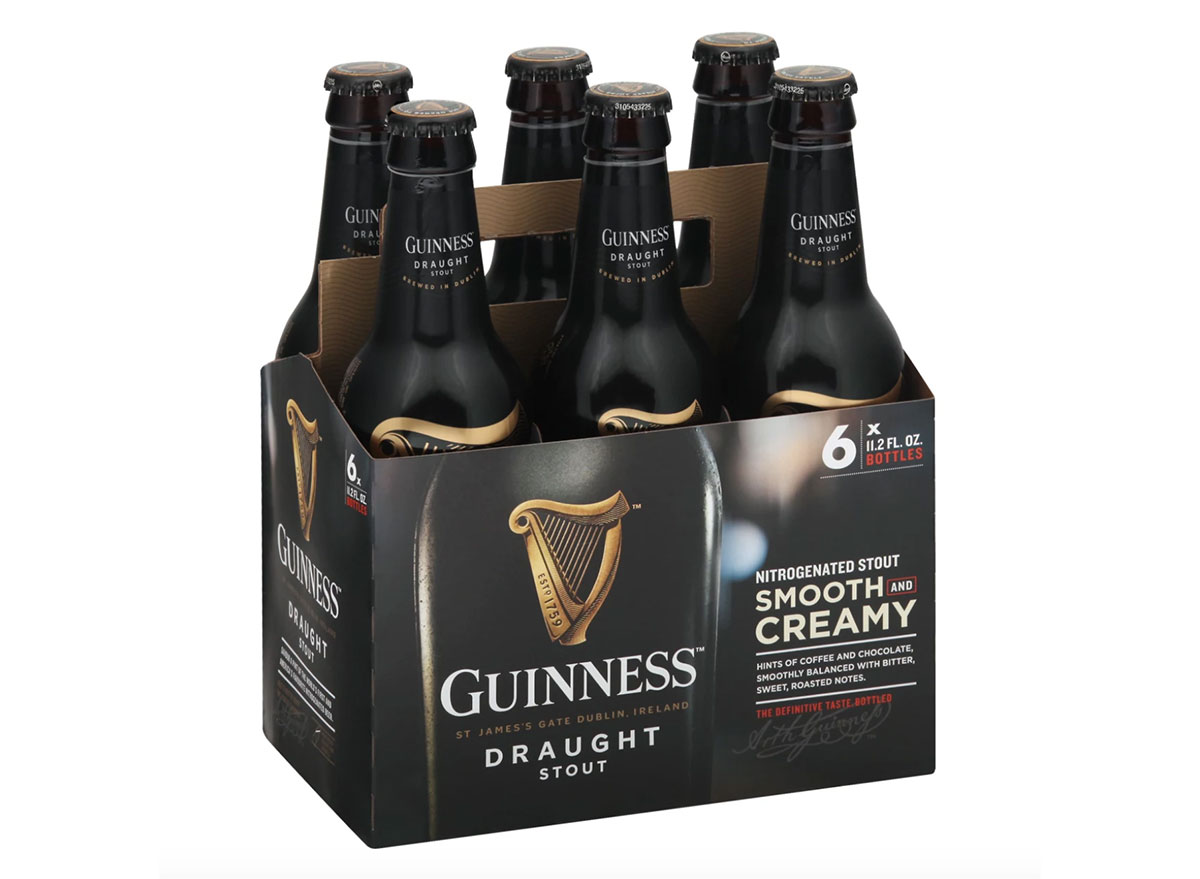 Per 1 bottle
: 126 calories, 10 g carbs, 4.2% ABV
According to data sourced by The Drinks Business, more than 51% of Americans have a positive impression of Guinness Draught Stout, and that's saying something: while it may pale in comparison of sales to Coors Light or Budweiser, which score a 36% and 41% popularity rating respectively, Guinness is better respected.
It's also perhaps the most surprising beer on this "best" list, but the great taste of Guinness has a calorie count in the range of a light beer.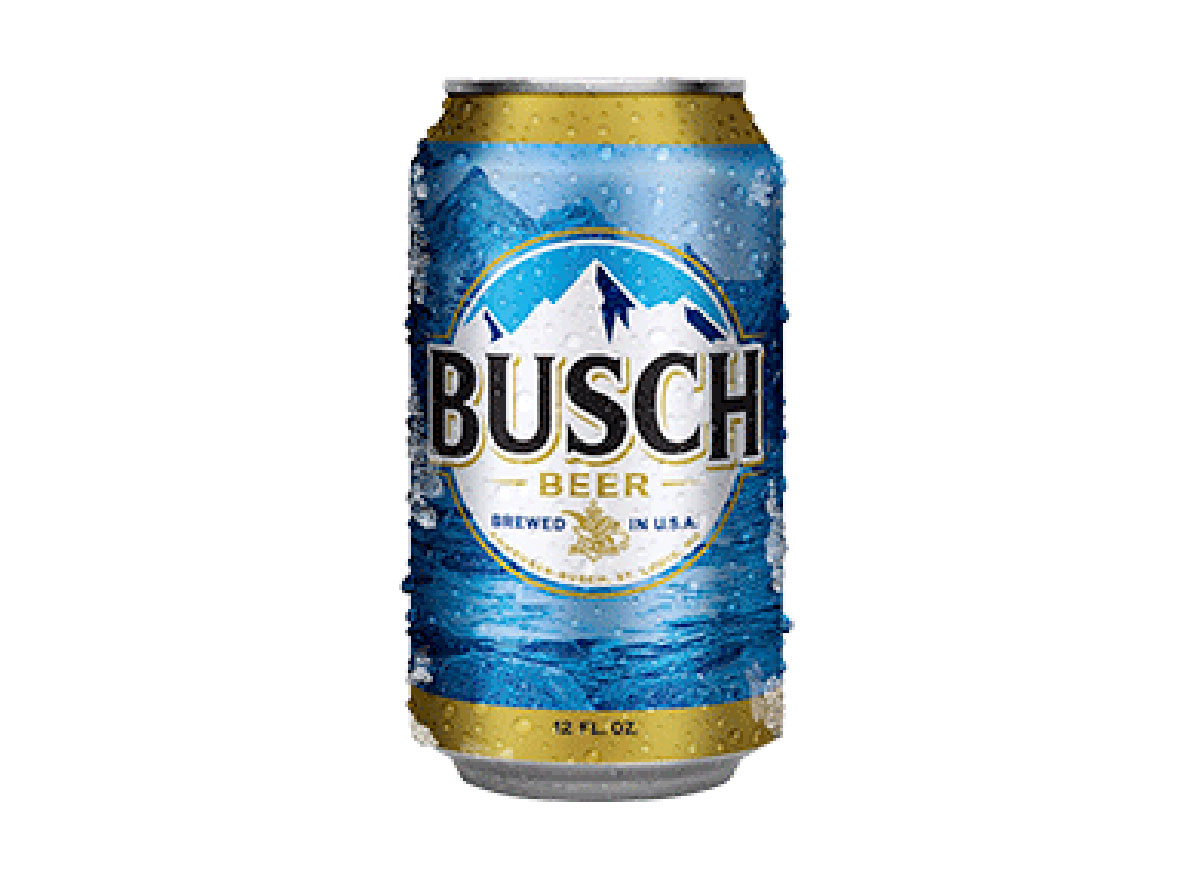 Per 1 can
: 114 calories, 6.9 g carbs, 4.3% ABV
When it was introduced in 1955, this beer was called Busch Bavarian Beer, a name used for two decades. Now, it's the #10 best-selling beer in America, according to USA Today.
If you're looking for an American-style lager that won't break the calorie bank, cracking open a can of Busch isn't a bad bet.
Per 1 bottle
: 110 calories, 6.6 g carbs, 4.2% ABV
You could argue endlessly whether Bud Light or Coors Light has more flavor (or a better flavor, to put it better) and likely never convince someone on the proverbial "other team," but you can't argue against one thing: numbers. According to USA Today, Bud Light is the best-selling beer in America today.
Refreshing, isn't it? Just keep it away from the beer bong and you'll be just fine.
Per 1 bottle
: 102 calories, 5 g carbs, 4.2% ABV
Coors Light is the #2 best-selling beer in the United States and while it has barely any flavor to speak of, the little bit it does have is pleasant and refreshing.
Plus, it is a legitimately low-calorie beer, with just 102 calories per 12-ounce serving, according to Health Line—making it competitive with the top light beers. Don't obsess over the details at this point: Just choose the one you like best.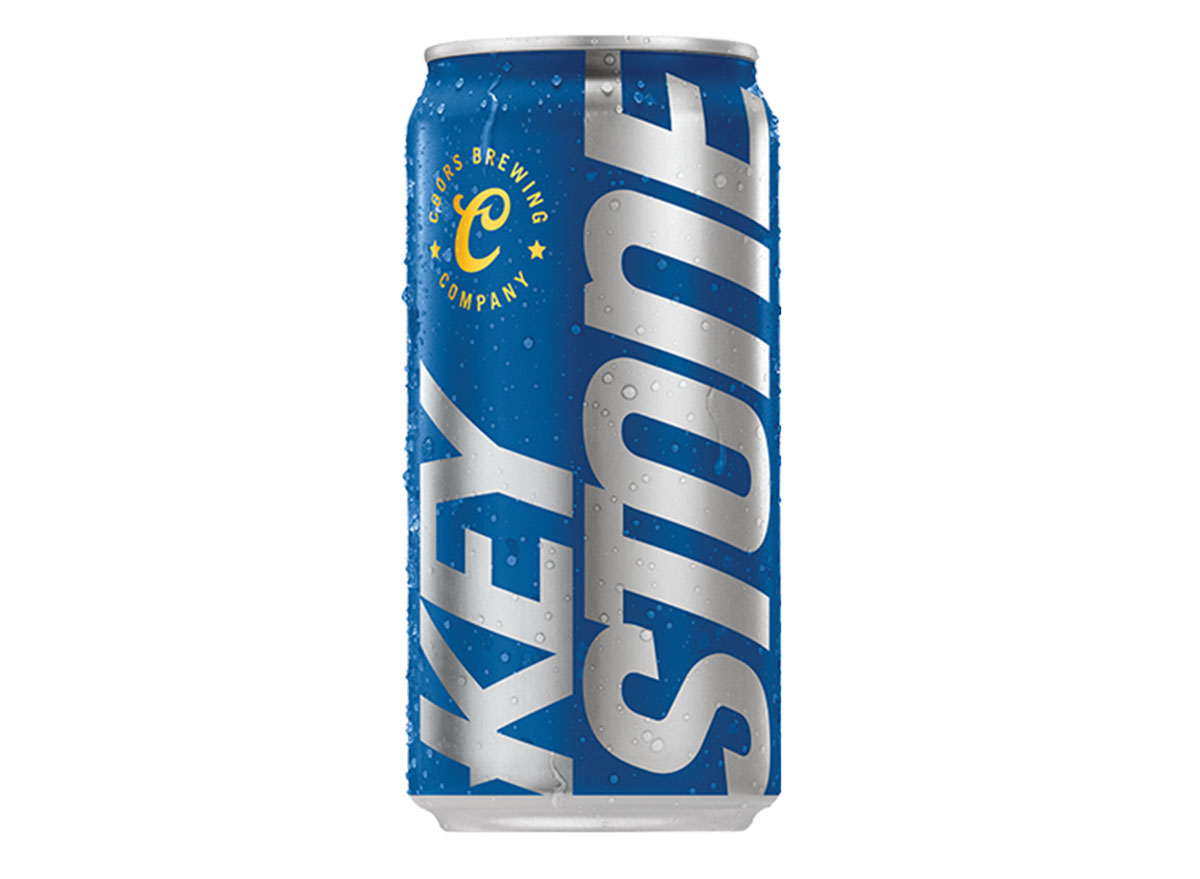 Per 1 bottle
: 101 calories, 4.7 g carbs, 4.1% ABV
Short on cash? Keystone light is one of the cheapest beers out there—and, lucky for you, it's also one of the lowest-calorie brews on the market.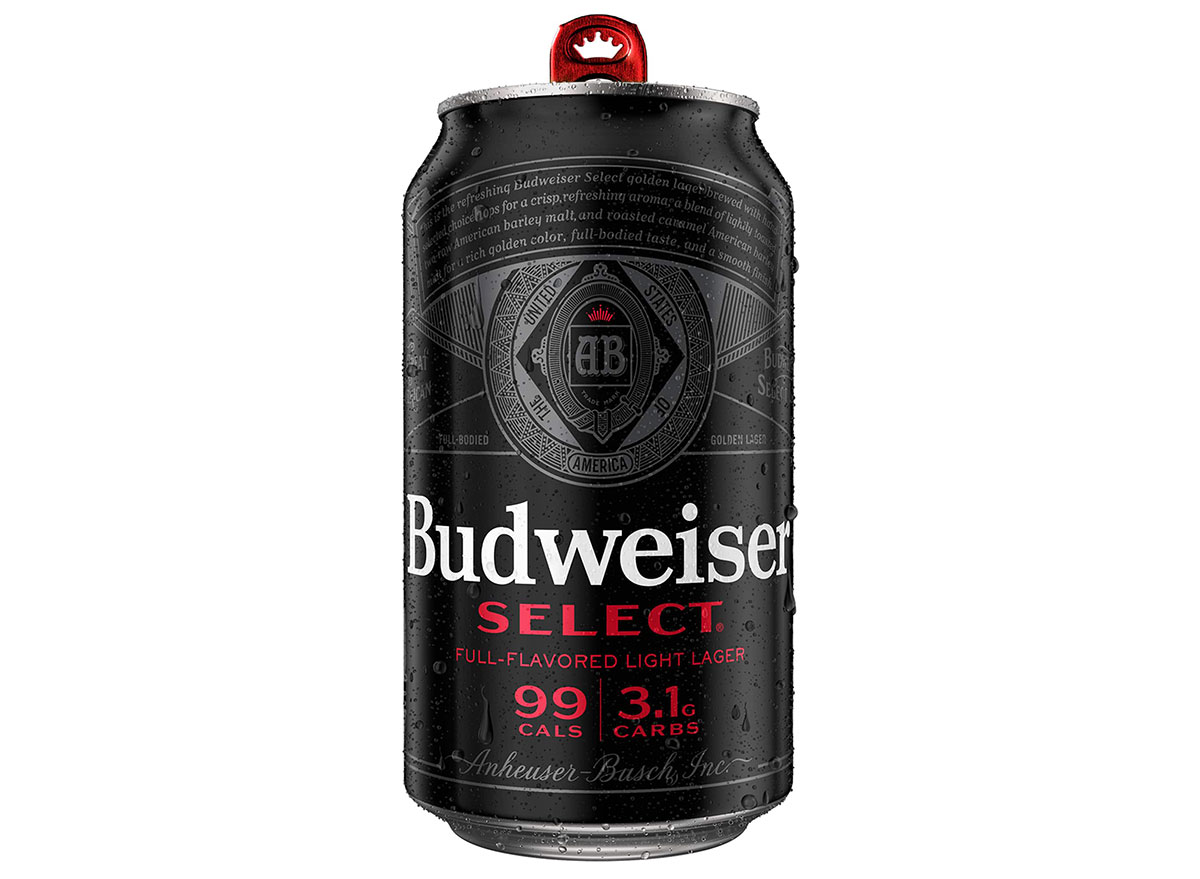 Per 1 bottle
: 99 calories, 3 g carbs, 4.3% ABV
Select this beer if you're a Bud drinker but want a brew that's lighter in calories than the original.
RELATED: America's Second-Largest Coffee Chain Is Launching 4 Beers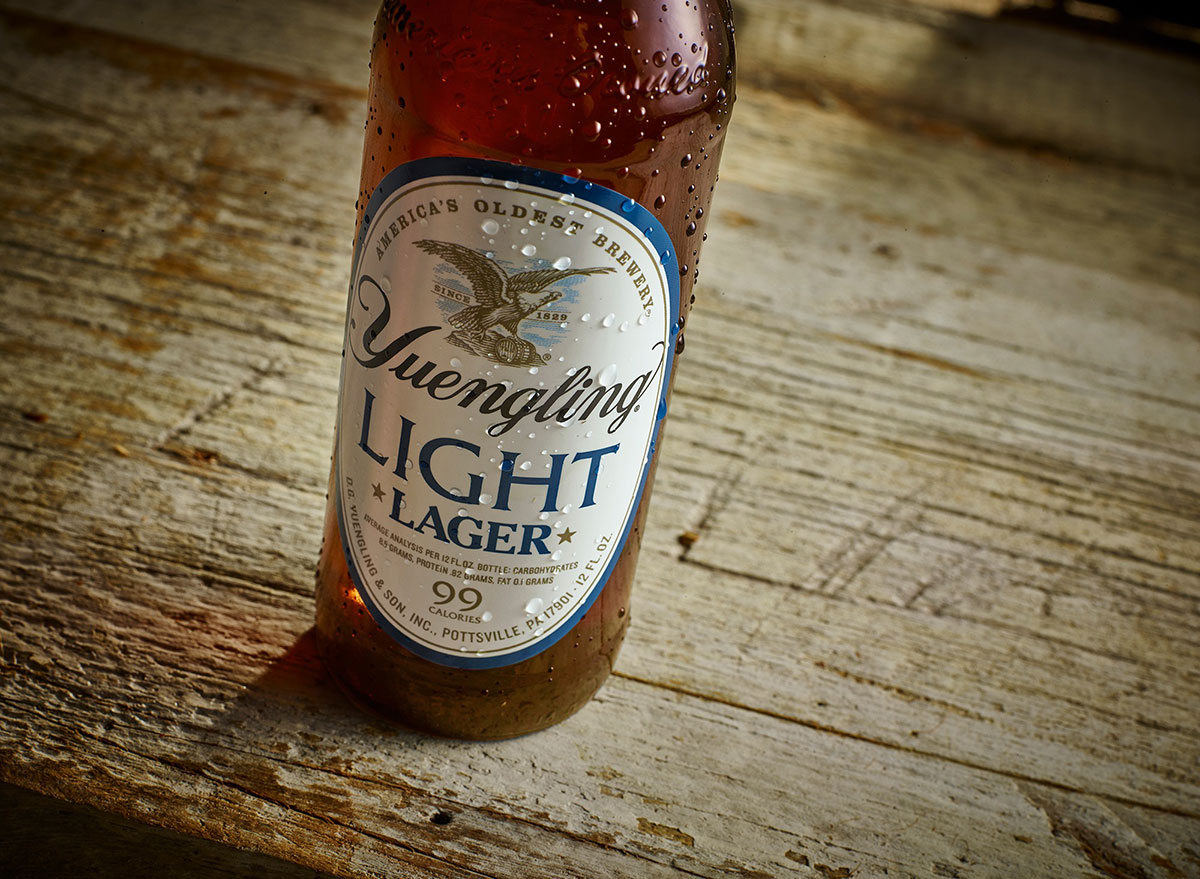 Per 1 bottle
: 99 calories, 3.1 g carbs, 4.3% ABV
This beer goes down smooth, and with 43% fewer calories than regular Yuengling Lager.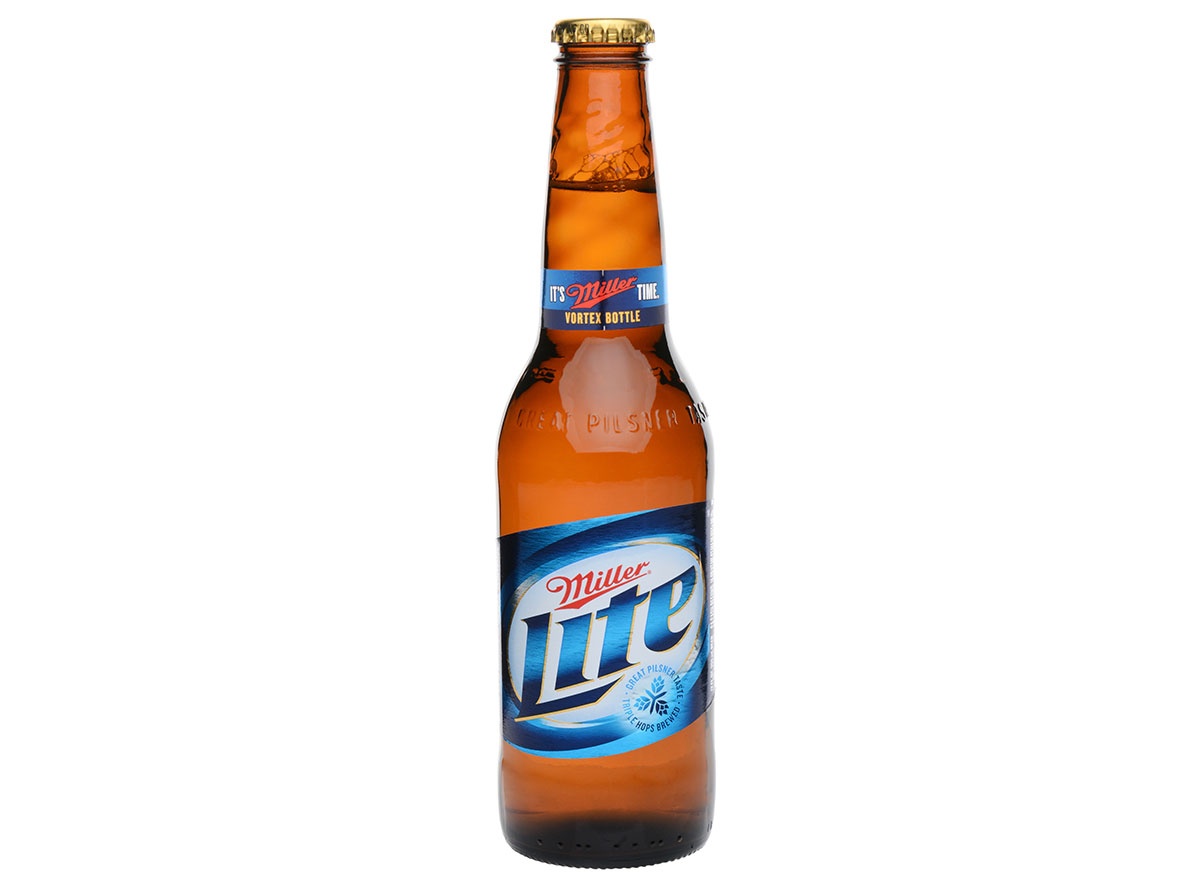 Per 1 bottle
: 96 calories, 3 g carbs, 4.2% ABV
Miller Lite, first known as Lite Beer by Miller (and actually very first known as Gablinger's Diet Beer), was the first majorly successful lower calorie beer in America. It's also routinely considered to beat Coors Light and Bud Light in terms of taste, according to the Chicago Tribune.
Every bar has Miller Lite on tap for a reason. When in doubt, here's your order.
Per 1 bottle
: 95 calories, 5 g carbs, 3.5% ABV
No frills here. Just a good beer that won't fill you out.
RELATED: Craft Beer May Have This Surprising Beauty Use, New Study Says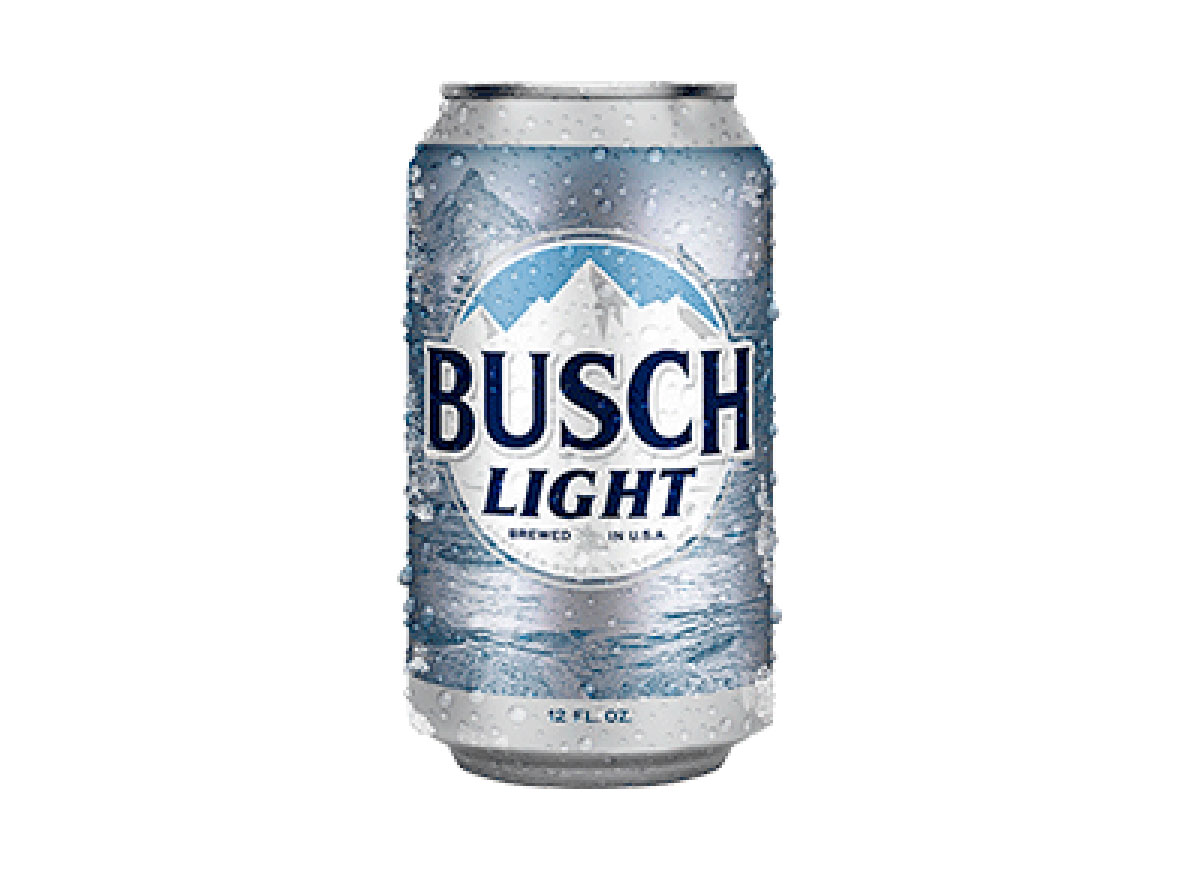 Per 1 can
: 95 calories, 3.2 g carbs, 4.1% ABV
Light, crisp, refreshing, and low-calorie. What more could you ask for?
Per 1 can
: 95 calories, 3.2 g carbs, 4.2% ABV
Natty Light is the #8 best-selling beer in America, and a low-cost Anheuser-Busch InBev beer made with reduced quality ingredients. Yet, it's generally considered easily drinkable without off-flavors, even if it lacks an impressive taste, according to Rate Beer reviewers.
Popping one open may make you feel like you're back in college, but don't let that steer you away. Sipping the low-cal brew in lieu of your heavier go-tos may help you fit into your frat-days jeans again, too.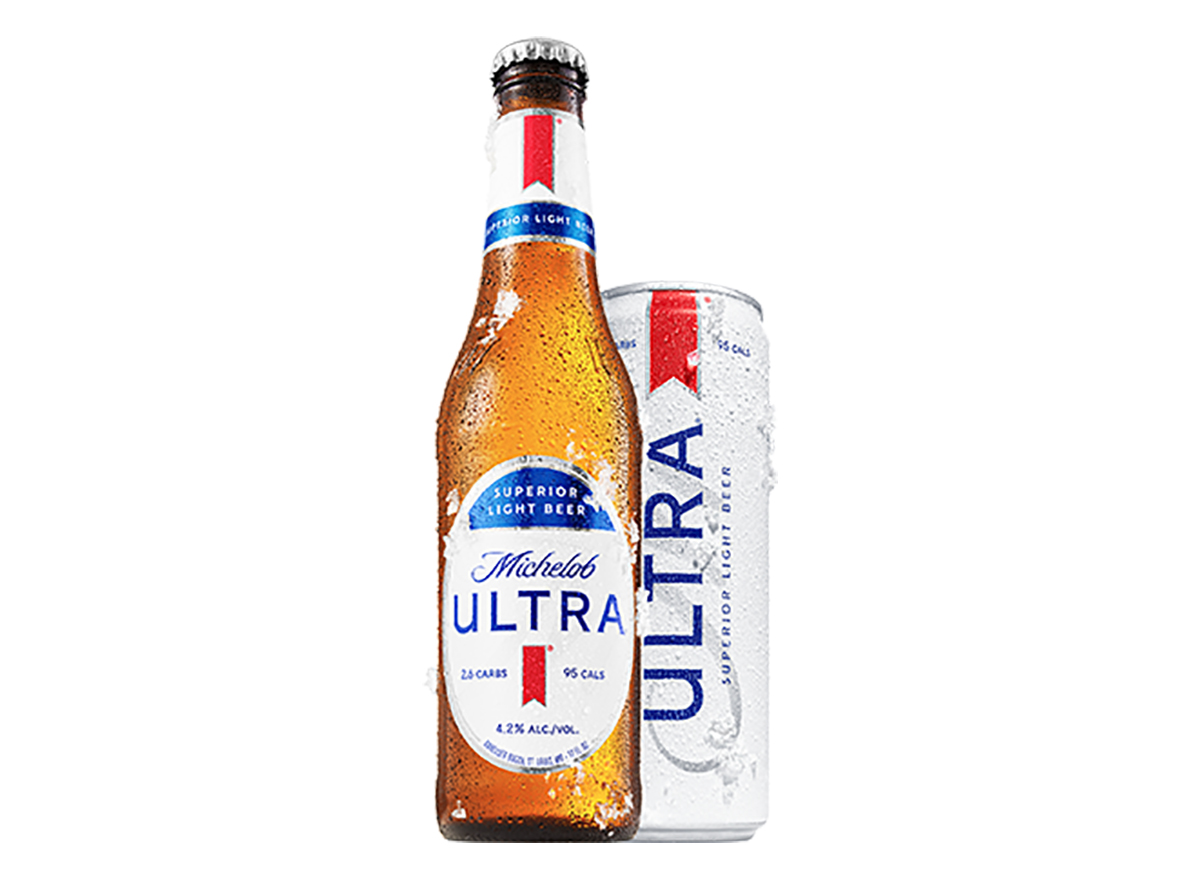 Per 1 bottle
: 95 calories, 2.6 g carbs, 4.2% ABV
You've seen the commercials, so you probably always wondered, "is Michelob Ultra good?" In terms of nutrition, the answer is, "Yes!" Michelob Ultra doesn't claim our top spot because the brand has associated itself with running, cycling, and living an active healthy lifestyle. It's our #1 best beer to drink on a diet because it does all that and is lower in carbs than its closest competitor—and tastes great, too.
For more, check out America's #1 Favorite Grocery Store to Buy Beer & Wine.
Read more about your favorite celebratory drinks:
The Most Popular Wine in Every State
The #1 Best Beer to Drink, According to Experts
Steven John
Steven John is a freelancer writer for
Eat This, Not That!
based just outside New York City.
Read more about Steven