17 Foods You Should Buy at CVS During the Coronavirus Pandemic
In case the supermarket is packed, you can stock up on some healthy snacks at the pharmacy.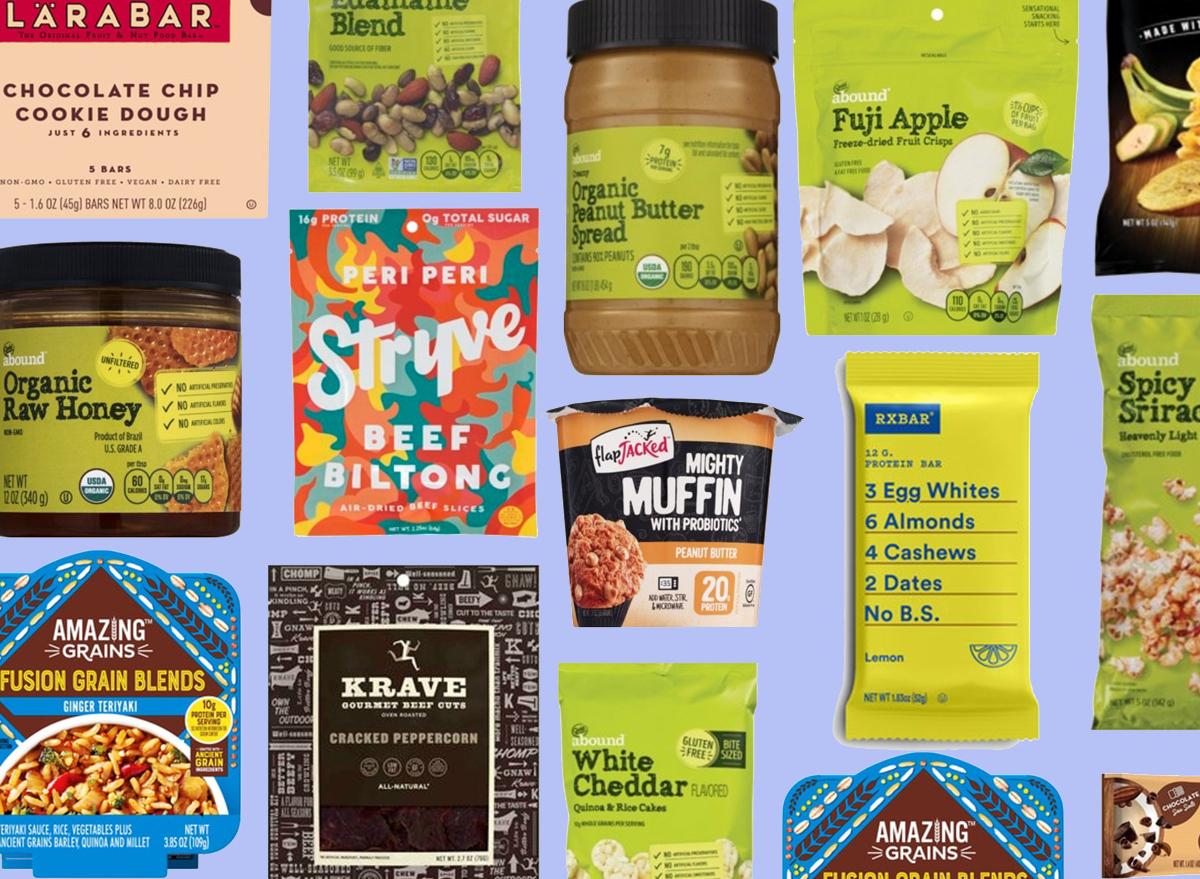 Social distancing is the best way to prevent contracting COVID-19 and, in a large supermarket, that can be hard to achieve—even if they're only letting a few customers in at a time. During these unprecedented times, it may also be wise to visit smaller stores, CVS included.
While CVS is best known as a pharmacy, it does sell quite a bit of packaged foods, and there are plenty of healthy snacks to pick and choose from. Whether you prefer savory or sweet things to munch on, CVS has something that will tailor to your palate.
Now, here are 17 foods you should buy at CVS to help you get through the quarantine.
Gold Emblem Abound Heavenly Light Popcorn
There's buttery popcorn that you get from the movie theater, and then there's popcorn that boasts a bit more zest. Gold Emblem's light popcorn is dusted with a spicy sriracha flavoring that's sure to wake up your taste buds.
Gold Emblem Abound Fuji Apple Crisps
During a time where you may be wary about buying fresh produce, freeze-dried fruit is a great alternative because it doesn't pack any added sugars as some dried fruits do.
Peeled Snacks Organic Baked Pea Puffs
Ditch the Cheetos Puffs, which have minimal nutritional value, and reach for a bag of Peeled Snacks Organic Baked Pea Puffs instead. Here's how they differ: Cheetos Puffs boast 160 calories per serving along with 10 grams of fat, and 2 grams of protein. On the contrary, the Baked Pea Puffs only contain 130 calories, 6 grams of fat, and 4 grams of protein.
Stryve Sliced Beef Biltong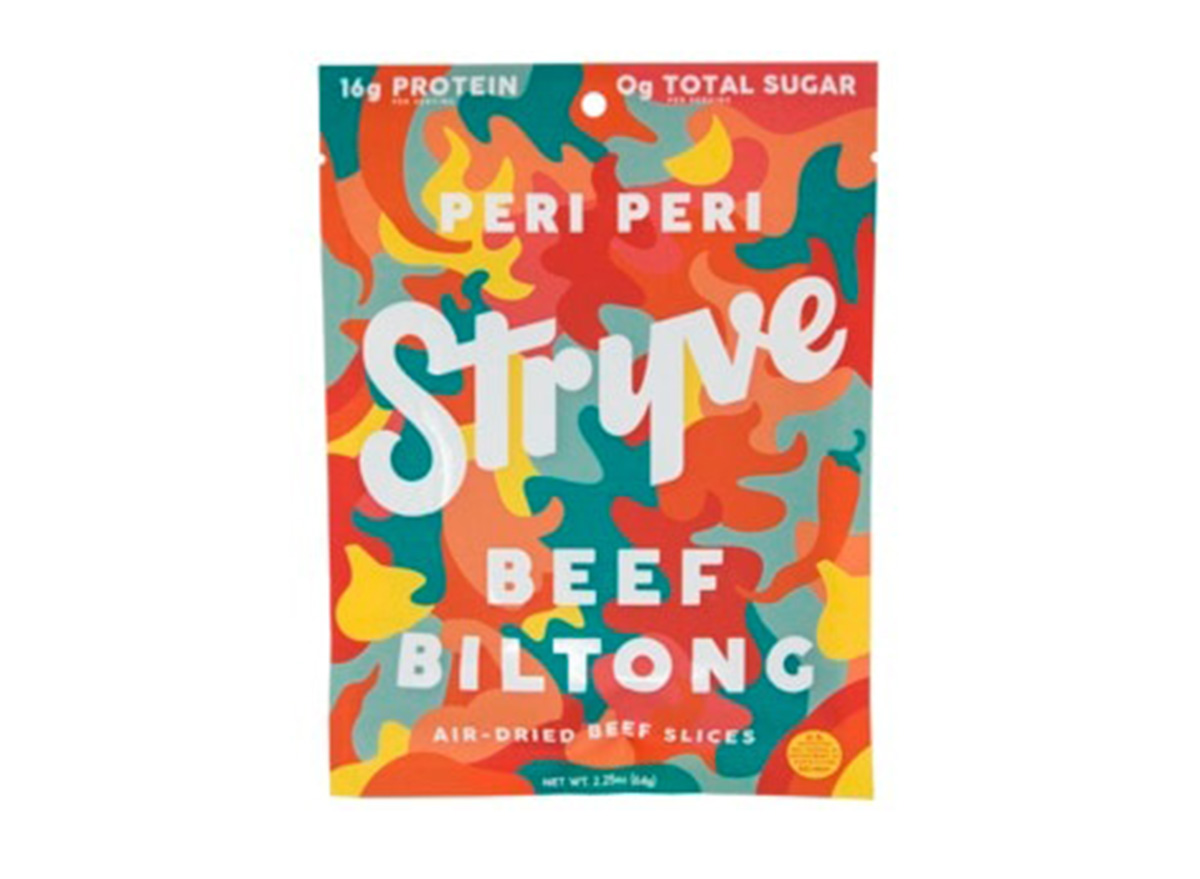 6254a4d1642c605c54bf1cab17d50f1e
Have you heard of biltong? It's like beef jerky except it's air-dried instead of smoked. It's also much softer and chewier than jerky, which is typically firmer and a bit more difficult to chew. At CVS, you can pick up a bag of Stryve's red chili pepper (Peri Peri) flavored biltong, which boasts 16 grams of satiating protein per one ounce.
Amazing Grains Fusion Grain Blends Bowl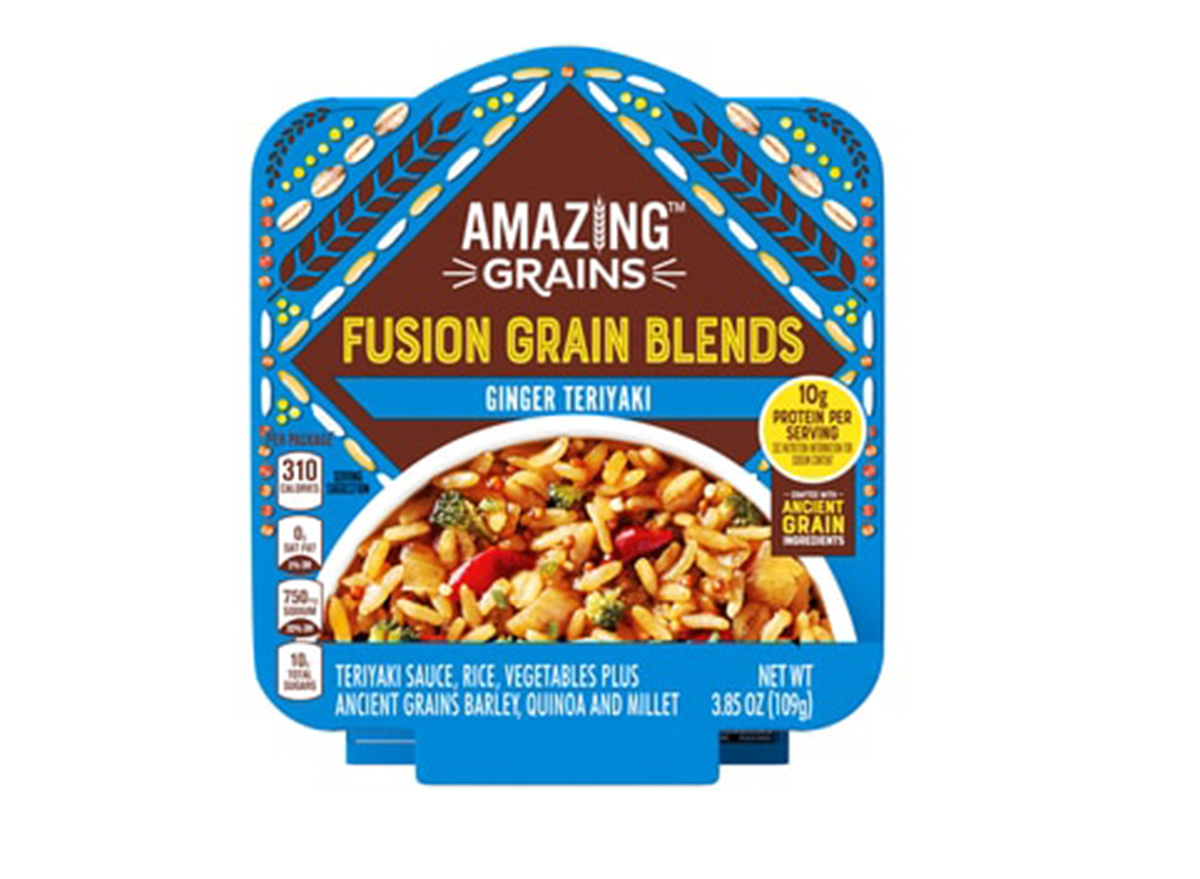 Since the start of the shelter-in-place order, packaged meals have been flying off the shelves at supermarkets and convenience stores. As you peruse the aisles of CVS, consider trying one of Amazing Grains Fusion Grain Blends. There are four flavors—Ginger Teriyaki, Smoky Chipotle, Zesty Margherita, and Lemon Herb—so you're bound to find one that you like.
As to be expected with packaged foods, the sodium content is high for something that's only 310 calories, however, each bowl contains between 8 and 10 grams of protein so we'll let it slide. This time.
Tiger Tiger Shirataki Noodles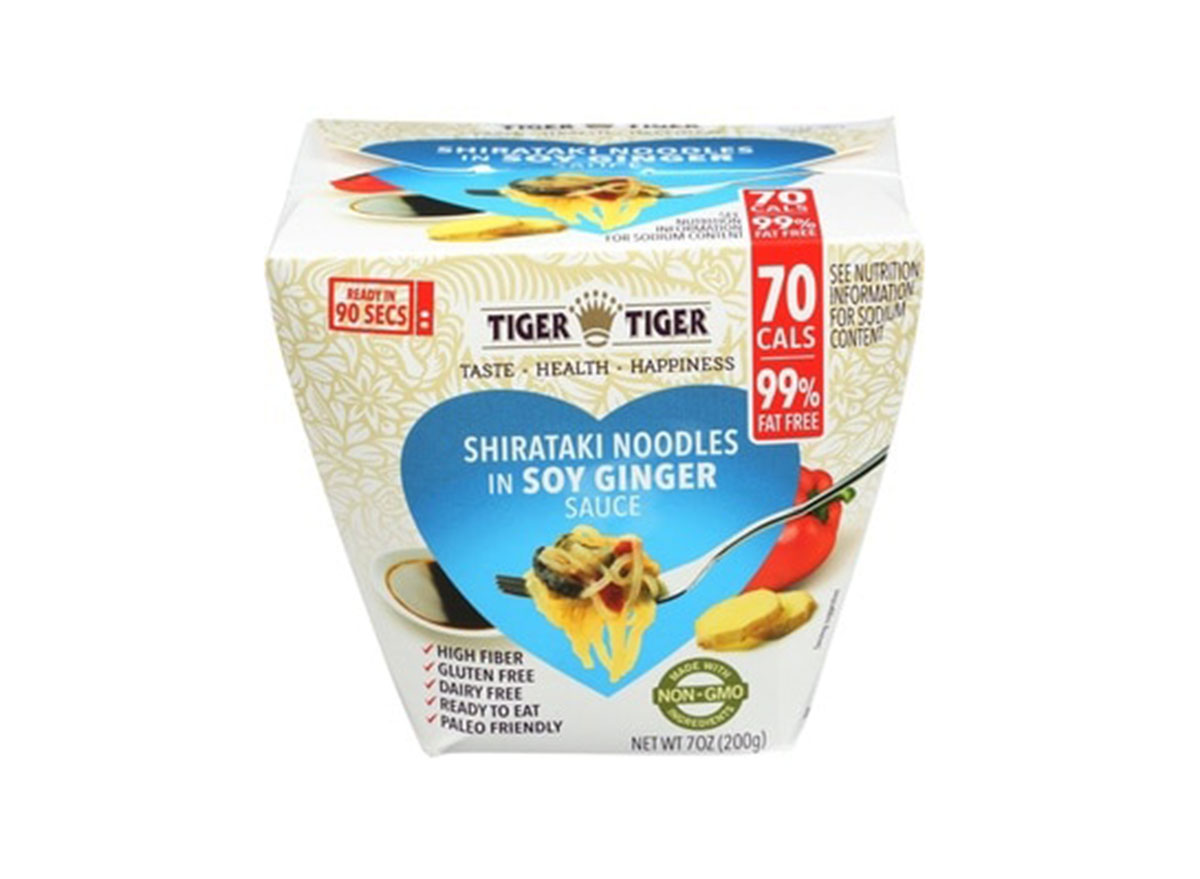 To be clear, the sodium content is very high in this product at 870 milligrams, but that's largely because it's drenched in soy sauce. A solution? Consider only using half of the sauce on your Shirataki noodles.
Larabar Chocolate Chip Cookie Dough Bars
Let's make one thing very clear here: Any Larabar flavor is a great, healthy choice. However, the chocolate chop cookie dough flavor is a special indulgence. The best part? Those with dietary restrictions can enjoy it too, as it's gluten-free, dairy-free, and vegan.
Gold Emblem Abound Organic Raw Honey
Whether you choose to drizzle some on your morning toast with a dash of sea salt or put one teaspoon in your power smoothie, organic, raw honey will undoubtedly spruce up your breakfast. However, if you're allergic to pollen, just know that because this honey is raw, the pollen hasn't been filtered out of it.
Terra Plantain Chips with Sea Salt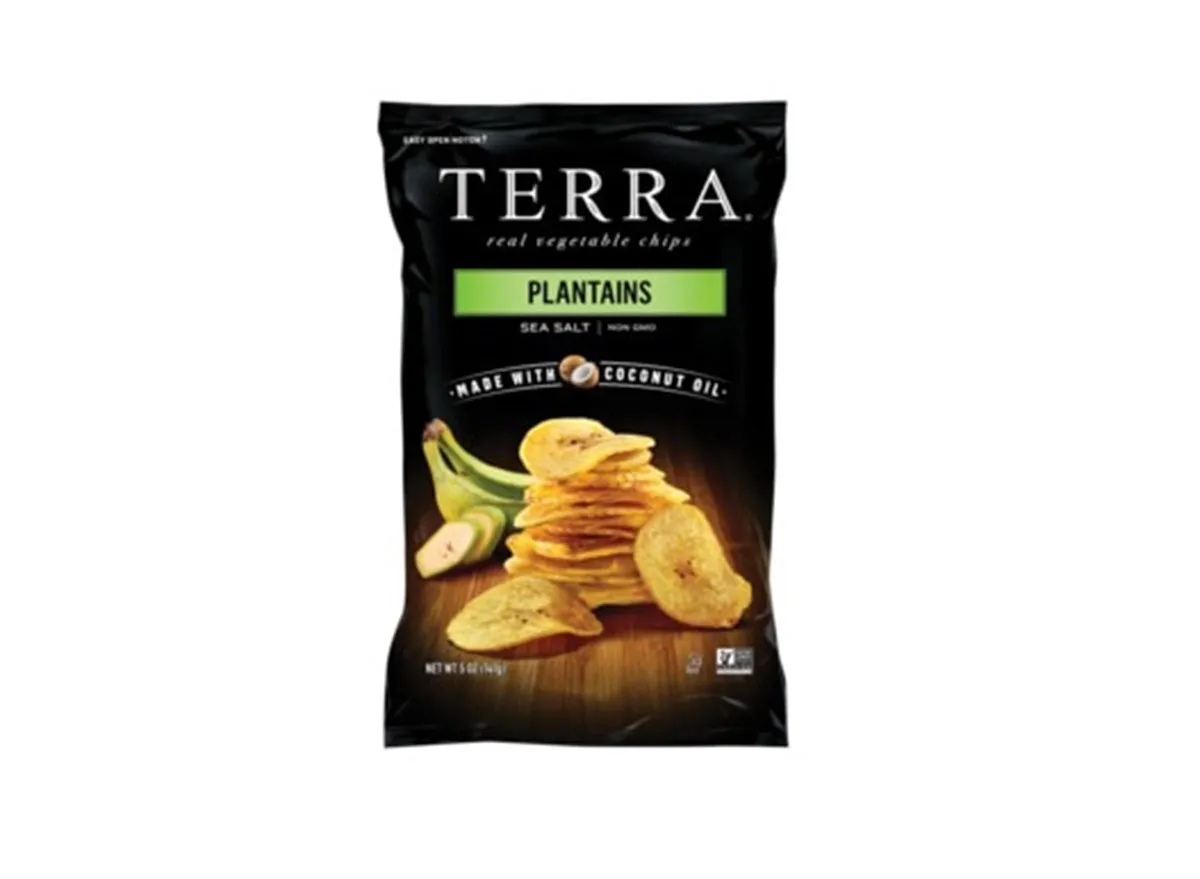 The mastermind behind those delicious sweet potato chips (as well as other vegetables) also makes a chip made from plantains—and CVS has got them in stock.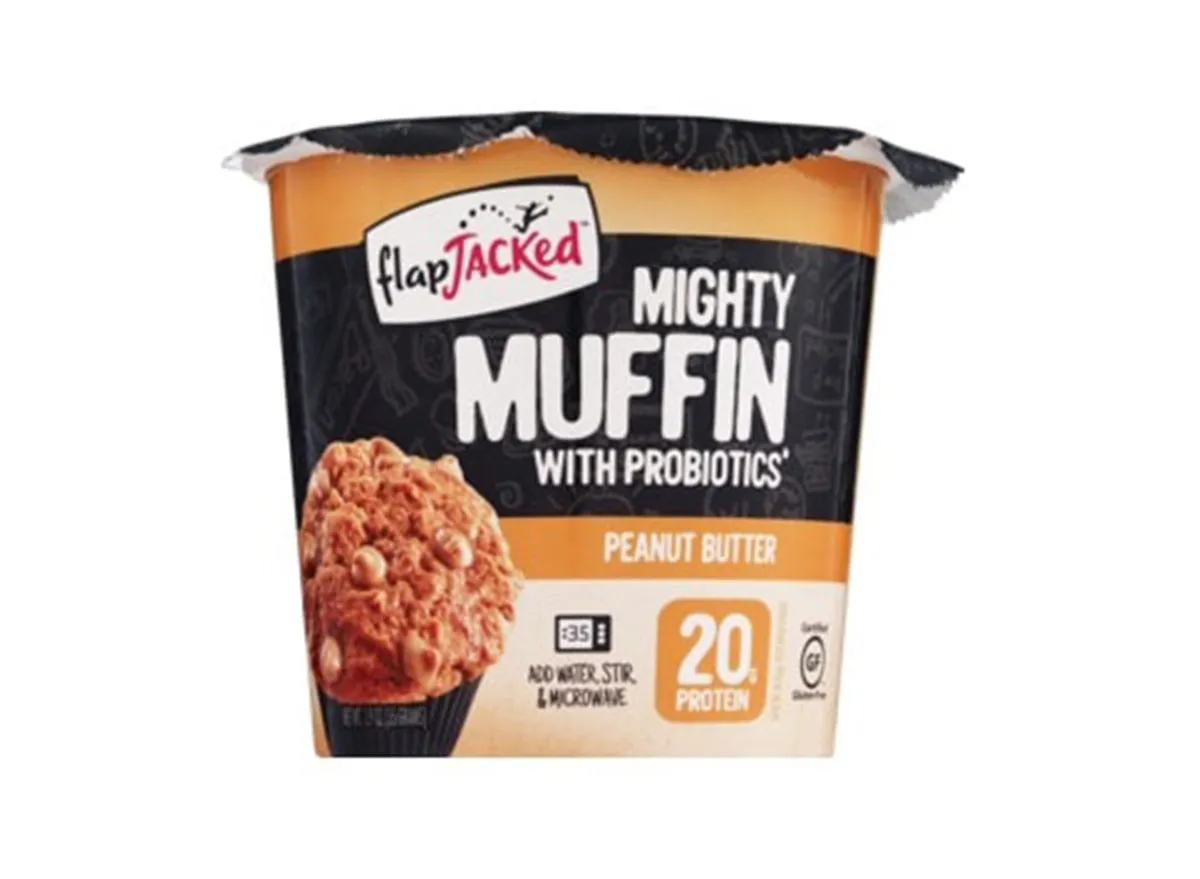 Finally, a gluten-free muffin that we can cook in the microwave! FlapJacked's Mighty Muffin is made with oat flour, peanut butter chips, and pea protein. Each container packs 20 grams of protein, which may just be the most protein you'll ever find in baked goods, well, at least one that's made in the microwave.
Dang Bar Keto Nutritional Bar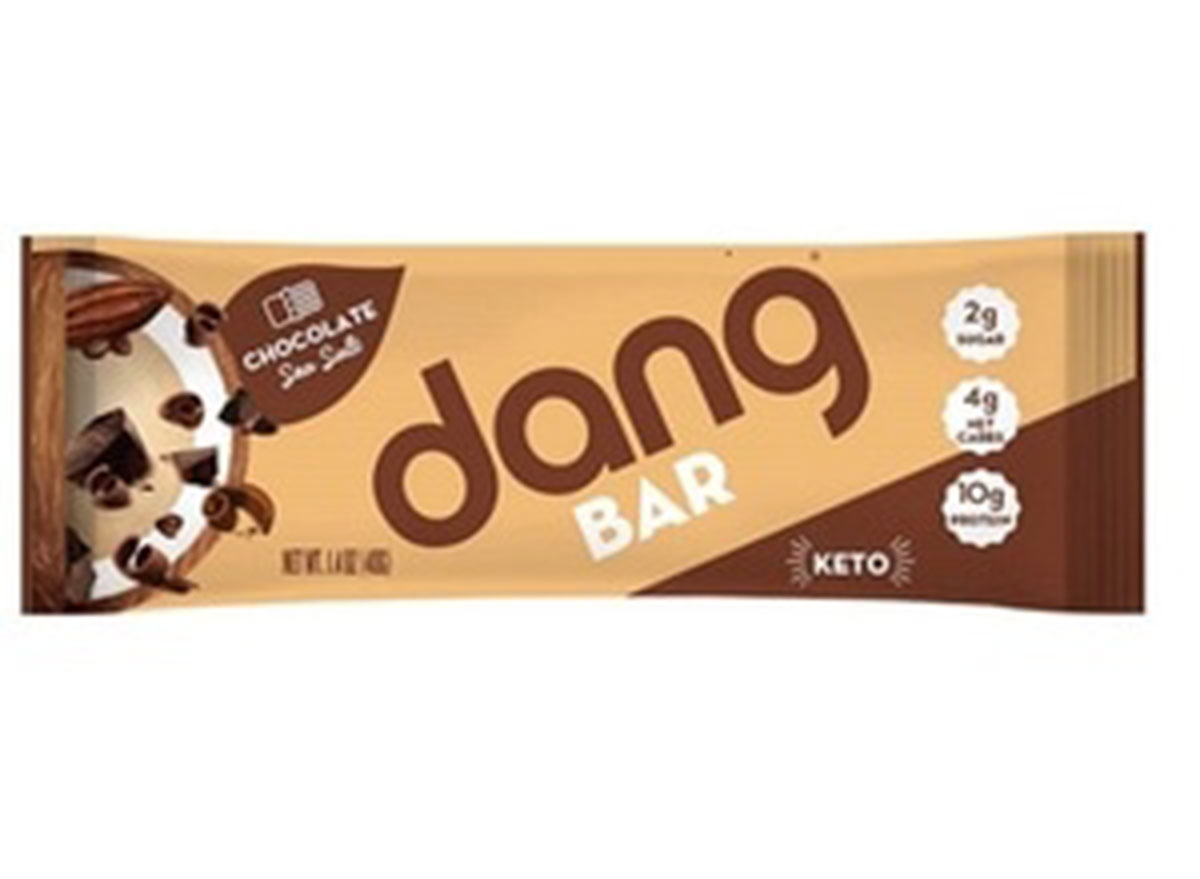 This bar only has 10 grams of carbs and just 2 grams of sugar, while boasting 16 grams of fat. This is in fact a keto-friendly snack if we've ever seen one!
Gold Emblem Abound Blueberry Pomegranate Trail Mix Bites
This is the perfect bite-size snack to take with you if you decide to go on a walk in the woods or a hike…by yourself or with your quarantine mate, that is!
Gold Emblem Abound Creamy Organic Peanut Butter Spread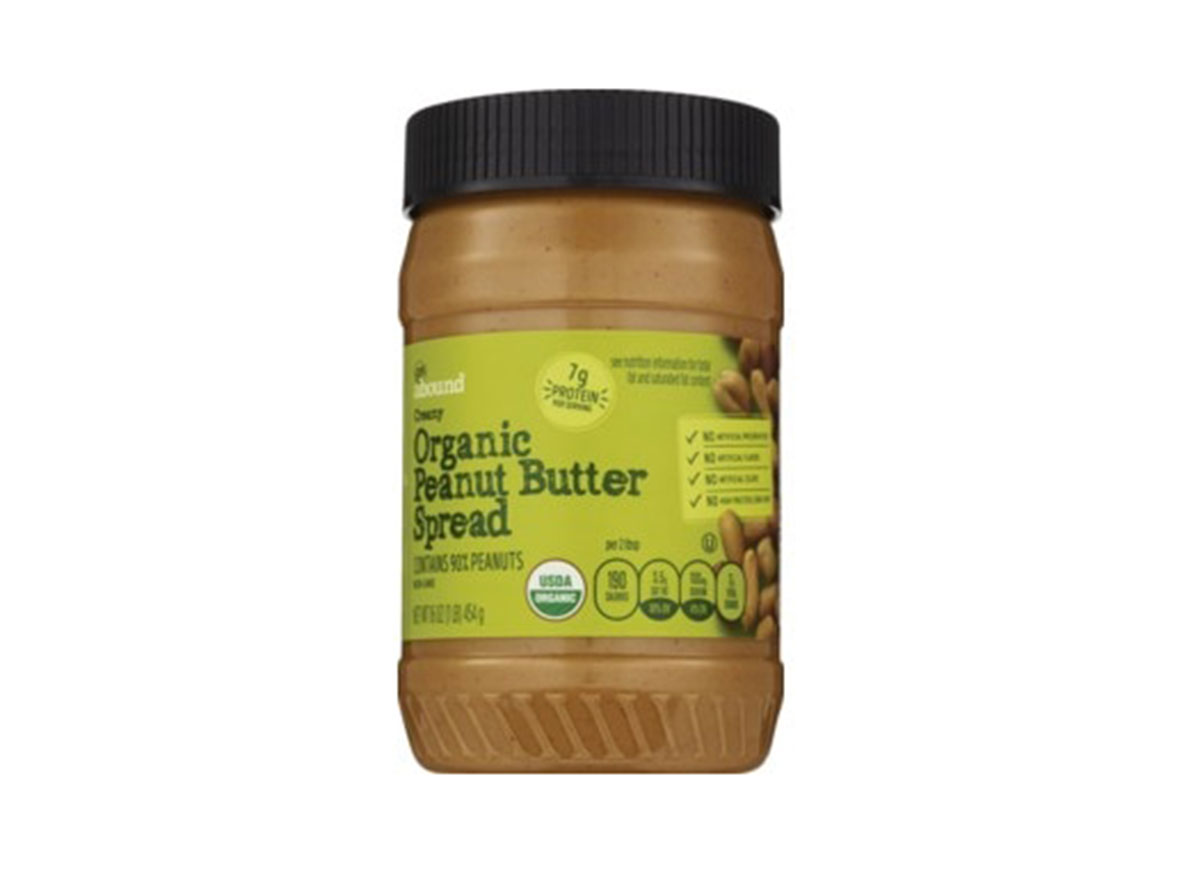 Peanut butter and jelly sandwiches are coming back into style during the quarantine and CVS sells a great organic nut butter spread.
Gold Emblem Abound Bite-Sized Quinoa, White Cheddar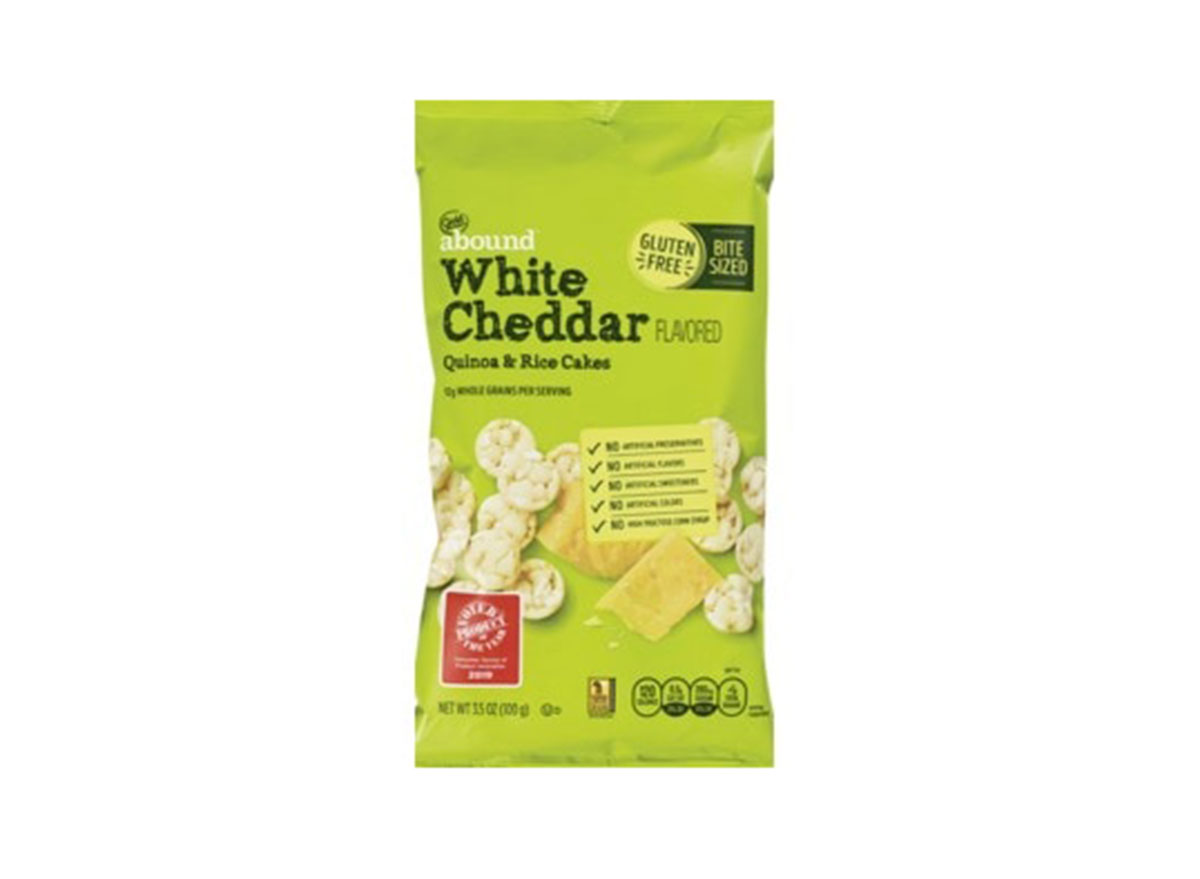 Crispy, white cheddar-flavored, mini rice cakes? We'll take a few bags to accompany our foreseeable, endless movie nights. Please and thank you!
Gold Emblem Abound Dry Roasted Berry Edamame Blend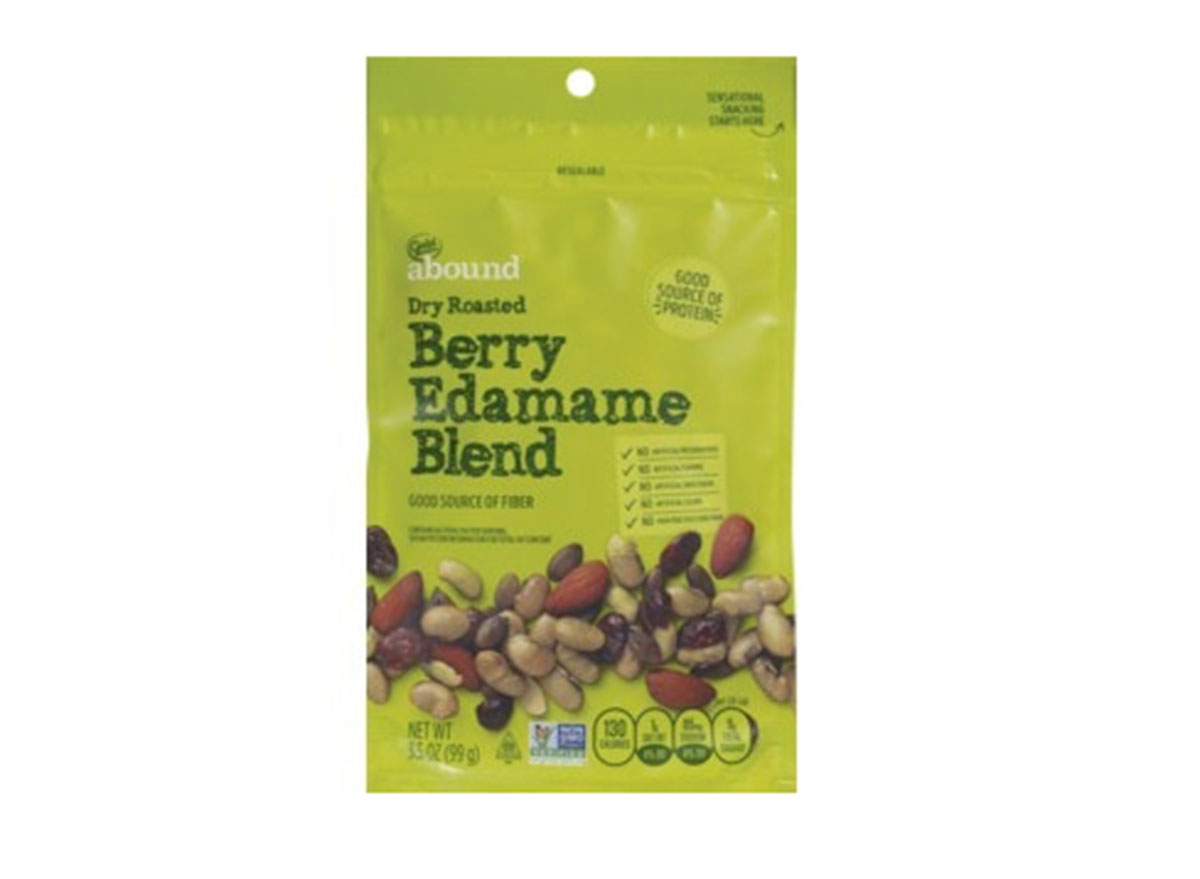 Dried cranberries, almonds, edamame, and pepitas are all packed into this nutritious snack blend, aka the perfect combination of sweet and salty.
KRAVE Gourmet Beef Cuts, Cracked Peppercorn Jerky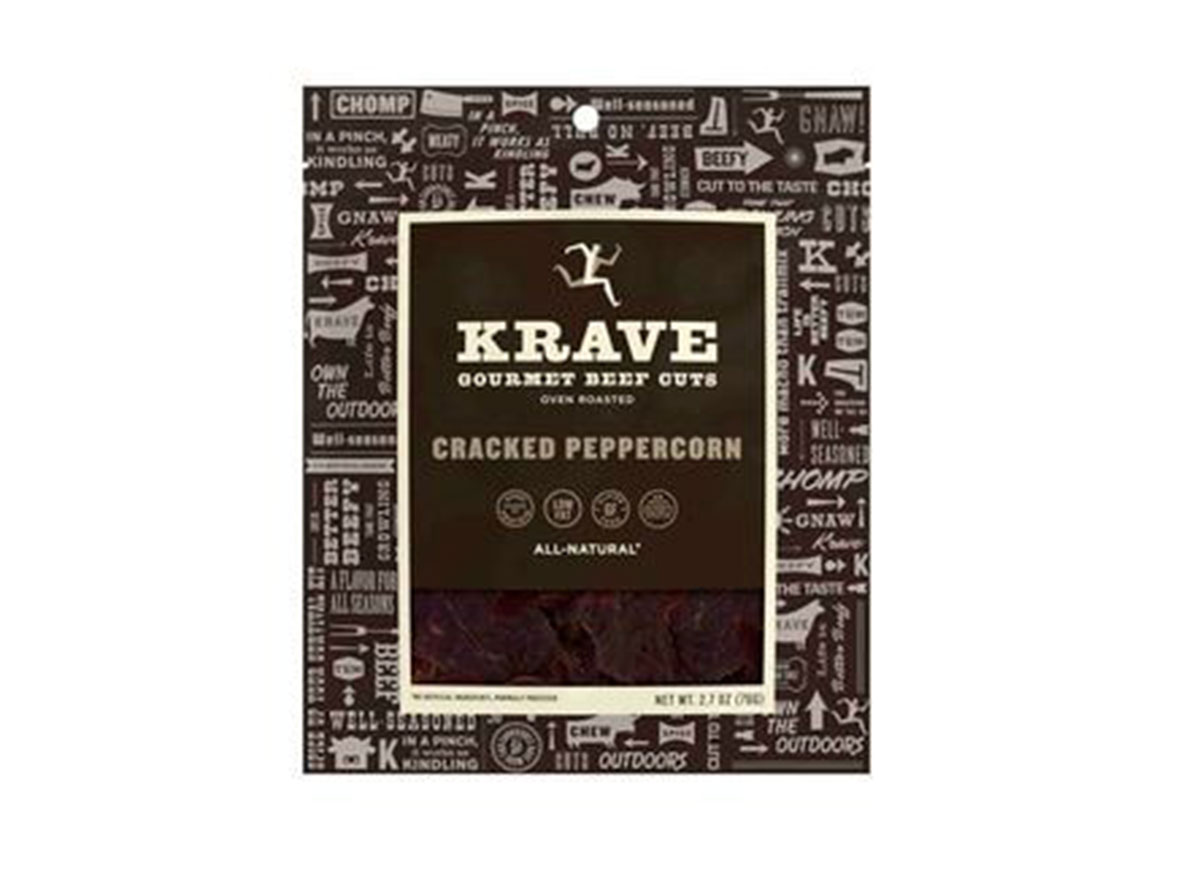 We love KRAVE beef jerky and the Cracked Peppercorn variety is one of the best favors, hands down.
RXBAR is one of our favorite bars, and because we know you probably already have a few chocolate-flavored things in your pantry, we encourage you to try the lemon flavor. It's both pleasantly sweet while also refreshing.