People Are Showing Off Their Food Delivery Orders on Social Media
We perused through Instagram and found 9 delicious meals local restaurants are preparing for carry-out.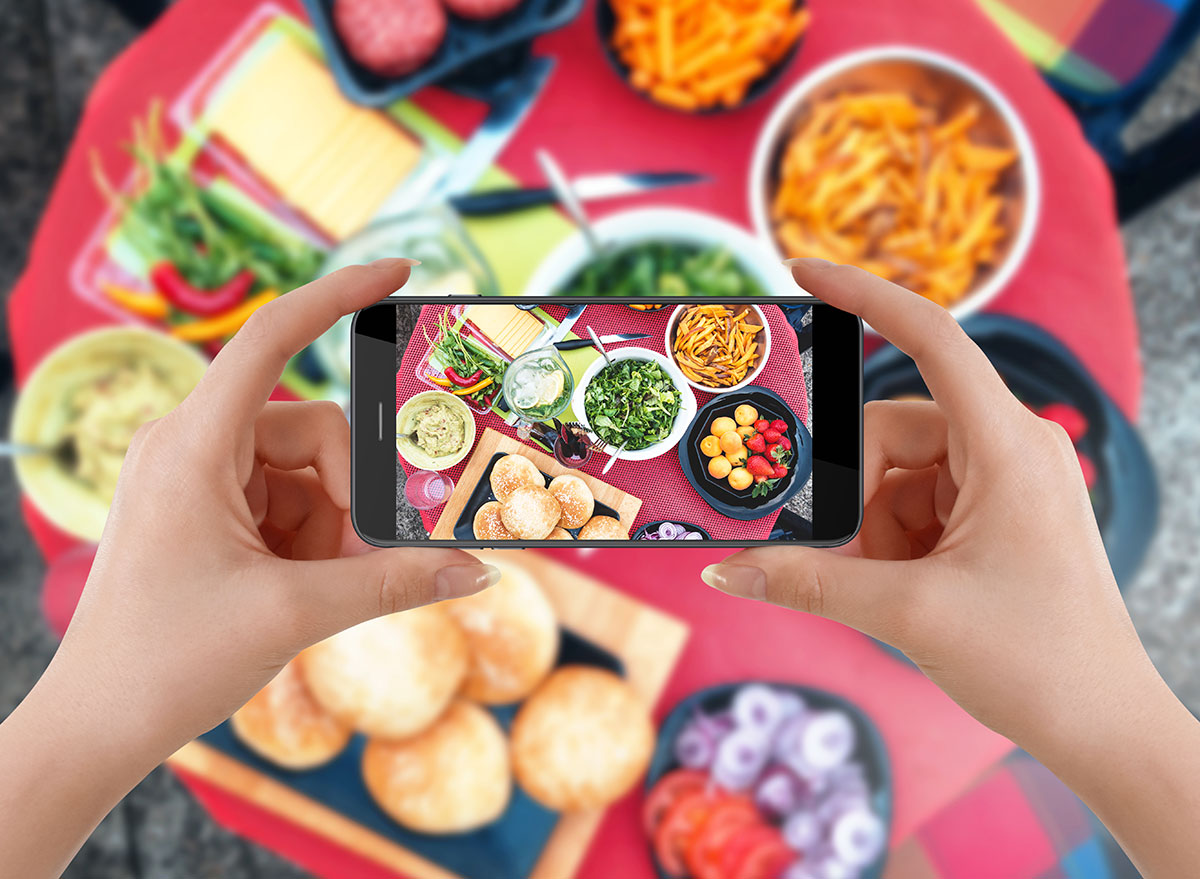 Right now, it's vital for local restaurants (that are still catering to the public) to have loyal customers placing delivery and to-go orders.
To help boost incentive to call or hop online to order from your favorite local eatery, we pulled together a list of delicious carry-out orders prepared by restaurants all across the U.S. that happy customers have posted about on Instagram. From Thai cuisine to authentic Texas BBQ, these pictures will without a doubt make your mouth water.
Northstar Cafe: Columbus, Ohio
In Austin, you can have a BBQ feast in the comforts of your own home, all without firing up the grill outside. Interstellar BBQ is packaging its authentic Texas BBQ to go via curbside delivery. You can either place an order online or call the restaurant directly. This past weekend the restaurant served Peach Tea Glazed Pork Belly and even a dish called Frito Pie Sausage. Follow them on Instagram for more announcements about upcoming specials.
All Together Now: Chicago, Illinois
All Together Now, an eatery, cheese counter, and wine shop all in one in Chicago is supplying customers with everything they need to make the perfect charcuterie board at home. You can order various cuts of meats, cheeses and a variety of wine bottles and have it all delivered to your door through Grubhub or, pick it up yourself through the store's drive-through window. There's even a wine + cheese hotline you can call to get personalized recommendations on pairings.
Katz's Delicatessen: New York, New York
One of NYC's most famed restaurant's isn't just delivering stacked pastrami sandwiches all around Manhattan, Katz's Delicatessen is also shipping special packages across the U.S. so anyone can enjoy their delicious food. Additionally, Katz's is accepting $20 donations that go toward feeding the front line workers in the city. The restaurant is already delivering hundreds of meals to various hospitals and donations will only enable them to continue to do that while also staying in business.
Ramen By UZU: Washington D.C.
For those who live in Washington D.C. and love ramen, UZU is currently selling two different at-home ramen kits, Shoyu and vegan miso, at Hana Japanese Market. The owner of UZU has also offered to deliver the kits to homes, as well. The restaurant was formerly offering delivery through UberEats, however, as of two weeks ago, the owner closed shop to protect the workers. You can donate to UZU's employee relief fund on GoFundMe to help support the staff during this time.
Baker Miller: Chicago, Illinois
Baker Miller has all of the sweet and savory organic fixings you could want, including fluffy cinnamon rolls. From Lox plates to freshly baked pies, this bakery is serving customers through their walkup window and via curbside pickup. The menu is frequently changing, so be sure to stay up-to-date by regularly checking their site.
Mikey's Late Night Slice: Columbus, Ohio
On a typical weeknight, Columbus patrons swing by Mikey's Late Night Slice after spending an evening out at the eclectic bars in the Short North. Think about it: Who wouldn't want a greasy slice of pizza decorated in toppings post-happy hour? While hitting up a bar for cocktails is temporarily removed from the equation, three Late Night Slice locations (one on South 4th Street and two on North High Street) are still crafting their pizzas during this time. From specialty pies, which have eccentric names such as Silence of the Buffalo Chickens, to gluten-free and vegan ones, there's no shortage of options. Available for carry-out and delivery, Late Night Slice is open from 11 a.m. to 11 p.m. every day.
Farmhouse Kitchen: San Francisco, California
If you've got a hankering for Thai food and you're in the San Francisco or Oakland area in California or in Portland, Oregon, Farmhouse Kitchen can help you out. The restaurant is currently offering free delivery on Caviar, Doordash, and UberEats. They even have a special promo code you can enter into Caviar to get $10 off on every $60 spent. Picture this, meal prep but with pre-made Thai cuisine.
Boia De: Miami, Florida
For those who are landlocked in Miami, consider ordering a delicious meal (or several) from Boia De restaurant. Open every day (except Sunday) from 12 p.m. to 8 p.m., you can have anything from a fresh farro salad to rich ricotta gnocchi delivered straight to your door. Either order online or give the restaurant a call.