4 Popular Fast-Food Items That Were Discontinued This Year
Fast-food chains have already dealt several blows to fans in 2023 by discontinuing these legendary items.
The old adage, all good things must come to an end, frequently applies to the world of fast food. While every brand has its untouchable staple items, some popular items will inevitably be discontinued. Fans still pine for the McDonald's Snack Wrap and they still can't understand Burger King's decision to retire, what was widely considered to be its best chicken sandwich of all time, the Ch'King.
In 2023, fast-food fans have already been forced to come to terms with several disappointing losses, from a beloved Taco Bell burrito to a decades-old hybrid coffee drink at Dunkin'.
However, there is always a glimmer of hope that the companies will decide to bring them back in the future. Fans have relentlessly petitioned fast-food chains to bring menu items back, and now and then, companies listen. For example, Taco Bell's nostalgic Volcano menu is making a grand return in June, and KFC recently brought back the infamous Double Down for a limited time. So while it's goodbye, for now, there is always a glimmer of hope.
Read on for the five popular fast-food items that have been cut from menus this year.
Quesarito
Taco Bell officially added the Quesarito to the menu back in 2014. The popular item was a genius mashup of a cheese quesadilla and a burrito, stuffed with beef, chipotle sauce, sour cream, nacho cheese sauce, and rice. Many things made the Quesarito special, but the main reason fans want it back is they can't get anything like it elsewhere. Sure, customers can try to order something similar as a secret menu item at Chipotle, but it's not a guarantee that every employee will be willing to whip one up.
The menu item attracted a strong base of fans, and they were not happy when Taco Bell announced last month that it will be discontinued on April 19. Quesarito lovers, however, still hope for a comeback. After Taco Bell revealed the cut, some fans speculated that the brand was trying to ramp up demand for the item so that it could make a triumphant comeback in the future. Time will tell.
Starbucks Raspberry Syrup
When Starbucks confirmed in March that it was officially discontinuing the syrup, some customers made a beeline to their nearest store to purchase a bottle. Fans adored the raspberry syrup because it added a pop of fruity flavor to some of the chain's signature drinks, like matcha lattes, white chocolate mochas, and Strawberry Açaí Refreshers. Some speculate that Starbucks could be planning to replace it with strawberry syrup.
Dunkaccino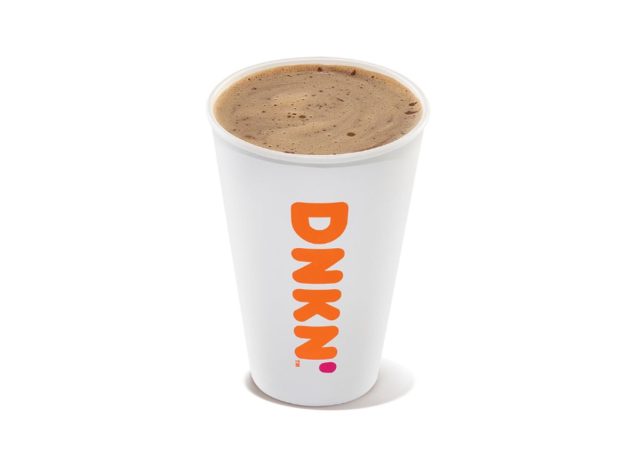 While fans have been reporting for months that Dunkin' pulled the Dunkaccino from its menu, it wasn't until very recently that the chain confirmed it had been discontinued. Available in both hot and cold varieties, the drink was a fan-favorite mashup of coffee and hot chocolate flavors.6254a4d1642c605c54bf1cab17d50f1e
Dunkin' introduced the hot version of the menu item in 2000, so it was an unpleasant shock for fans when they learned of the brand's decision to pull it more than 20 years later. But if grieving Dunkaccino lovers want to get their hands on something close to the drink, multiple Reddit users have suggested asking for a regular hot chocolate with a shot of espresso to mimic the Dunkaccino flavors.
KFC Popcorn Chicken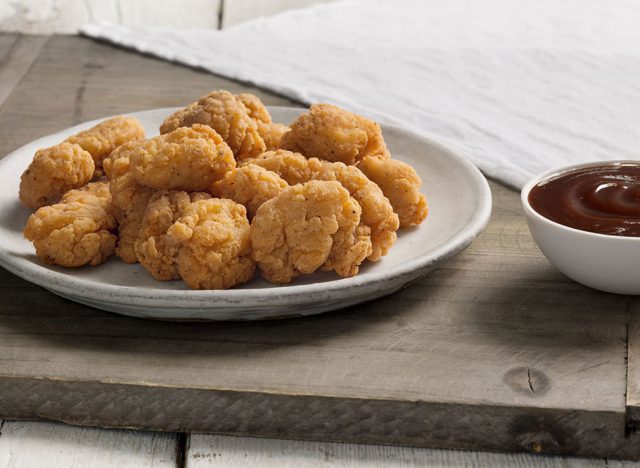 Rumors began swirling in late December 2022 that KFC was discontinuing its popular popcorn chicken, which first emerged in 1992. In February, a KFC executive confirmed to USA TODAY that the brand was retiring the popcorn chicken combo. Despite the discontinuation, fans could still find the popcorn chicken on top of KFC's Famous Bowls.
However, KFC announced in March 2023 that it was debuting hand-breaded chicken nuggets and revealed that it was replacing the popcorn chicken in its Famous Bowl with the new nuggets. This marked a more definitive end for the popcorn chicken, and loyal customers will undoubtedly be grieving the loss for years to come
Zoe Strozewski
Zoe Strozewski is a News Writer for Eat This, Not That! A Chicago native who now lives in New Jersey, she graduated from Kean University in 2020 with a bachelor's degree in journalism.
Read more about Zoe