9 Kitchen Essentials You Need for Fall
These are the best fall products to buy this year, according to our editors.
This post contains affiliate links. If you use these links to buy something, we may earn a commission.
It's officially fall, and we are stoked to make all of our favorite fall recipes—which means it's time to get our kitchens ready for the season! The Eat This! editors chose a few of our favorite go-to fall kitchen essentials to share with you that will make this new cooking season easier than ever.
From milk frothers to non-stick pans, here are the fall kitchen essentials you'll need. And make sure to keep these 21 Best Healthy Cooking Hacks of All Time while you're in the kitchen this season!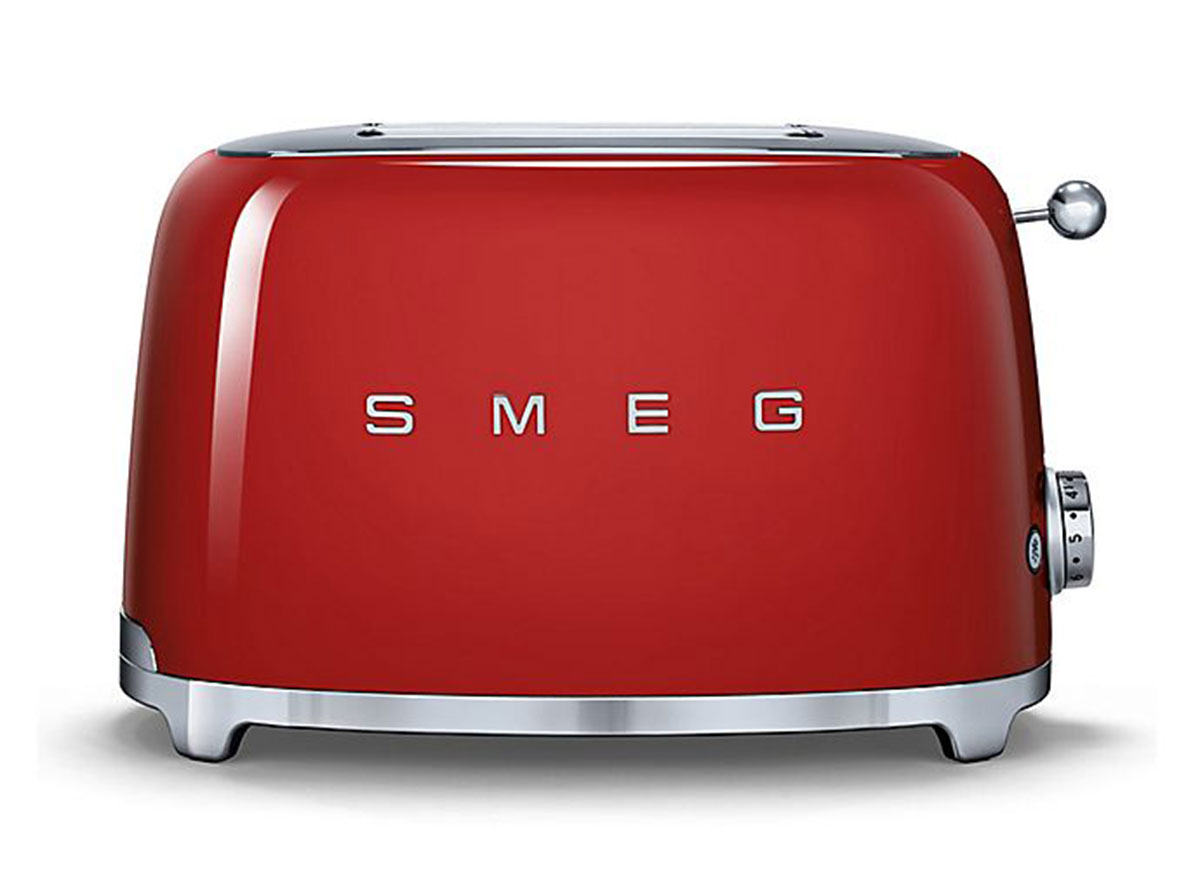 "I'm kicking off the fall season in a new apartment and I've had my eye on this toaster for so long as a splurge I gotta have! Mmm, I can just smell a warm piece of Ezekiel bread getting all toasty on a Sunday morning—I'd top it with cinnamon and pair it with a comforting cup of coffee." – Faye Brennan, Editor-in-Chief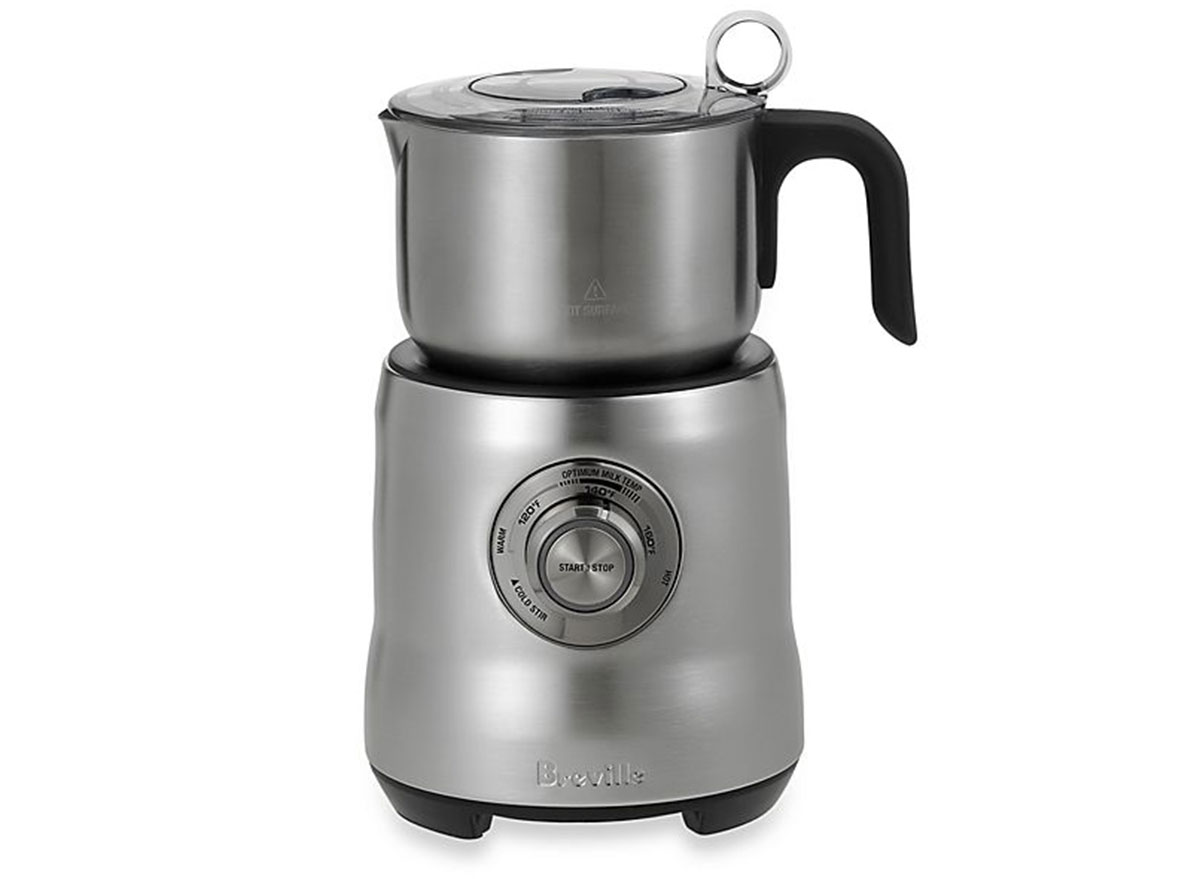 "I can't stop dreaming about the frothy chai latte from my favorite coffee shop in Manhattan, so I figured I would attempt making my own at home with a new milk frother! Nothing says fall like a frothy drink." – Kiersten Hickman, Senior Editor
Nex time you brew your own cup, keep these 9 Tricks for the Best-Ever Cup of Coffee in mind!
Abbio Small Non-Stick Pan
6254a4d1642c605c54bf1cab17d50f1e
"One of my favorite fall salad ingredients is candied nuts—they're the perfect combo of sweet, salty, crunchy, and chewy. I like to make mine on the stove, and when you have the right non-stick pan (like this affordable one from Abbio), your dreamy salad topping is ready in minutes with little cleanup. Serve them on a kale salad or on a charcuterie board alongside apples, cheddar, and salami." – Olivia Tarantino, Senior Editor
Make healthier salads at home with these 12 Easy Ingredients for the World's Healthiest Salad.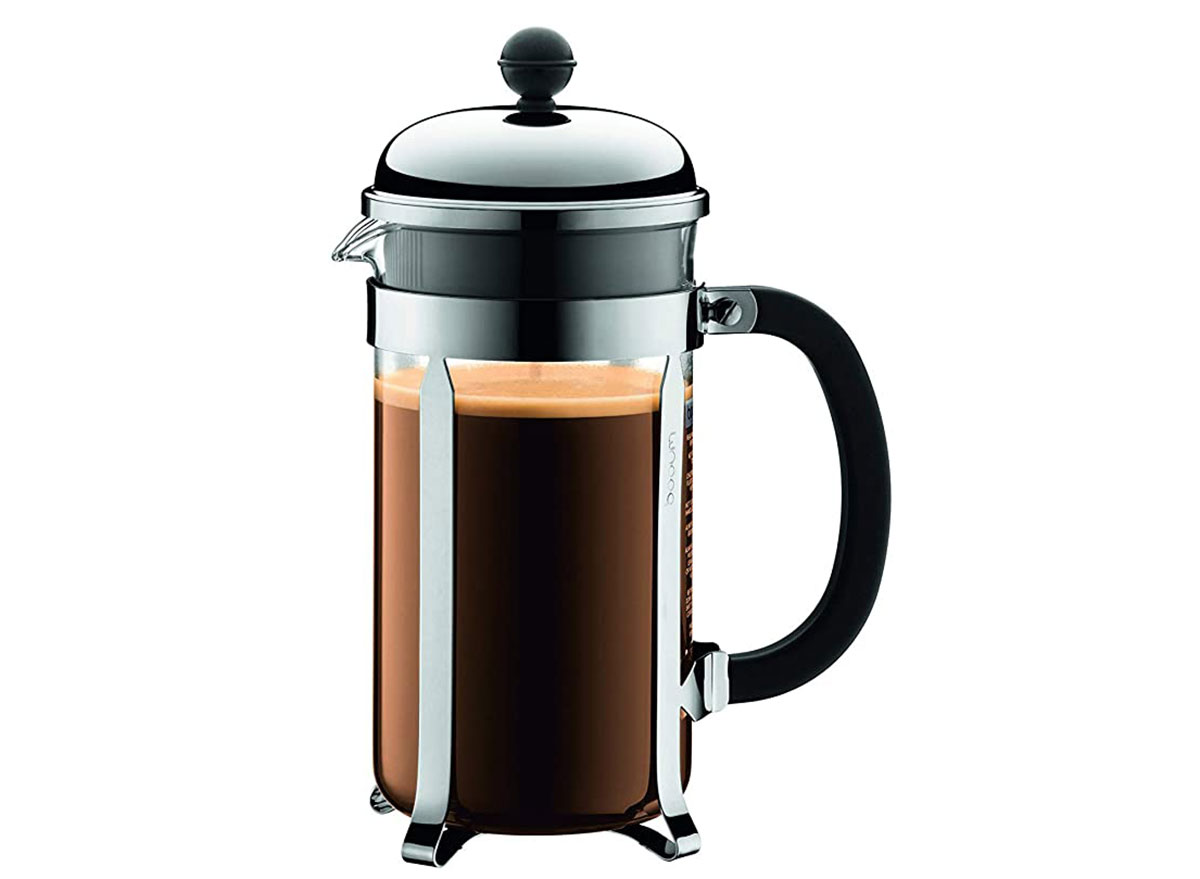 "Before the pandemic, I wasn't a coffee-every-day person. But somehow during quarantine, I can easily down two French press tanks in a day. (Grinding your coffee beans at home really does make a difference!) We are on our second French press of quarantine due to a countertop casualty, and it's an easy, affordable, eco-friendly way to make coffee at home." – Meghan De Maria, Senior Editor
Living eco-friendly is easier than you think! Here are 20 Reusable, Eco-Friendly Products to Buy Once for a More Sustainable Life.
101-Piece Cookie Cutter Set
"Fall to me means Halloween, and every holiday needs cookies, in my opinion. So, why not bake some cookies that happen to be in the shape of a ghost? Plus, get a few other shapes for the rest of the year!" – Jennifer Maldonado, Senior Editor
Once you have those cookie cutters, make our World's Greatest Sugar Cookie Recipe!
Great Jones Holy Sheet Pan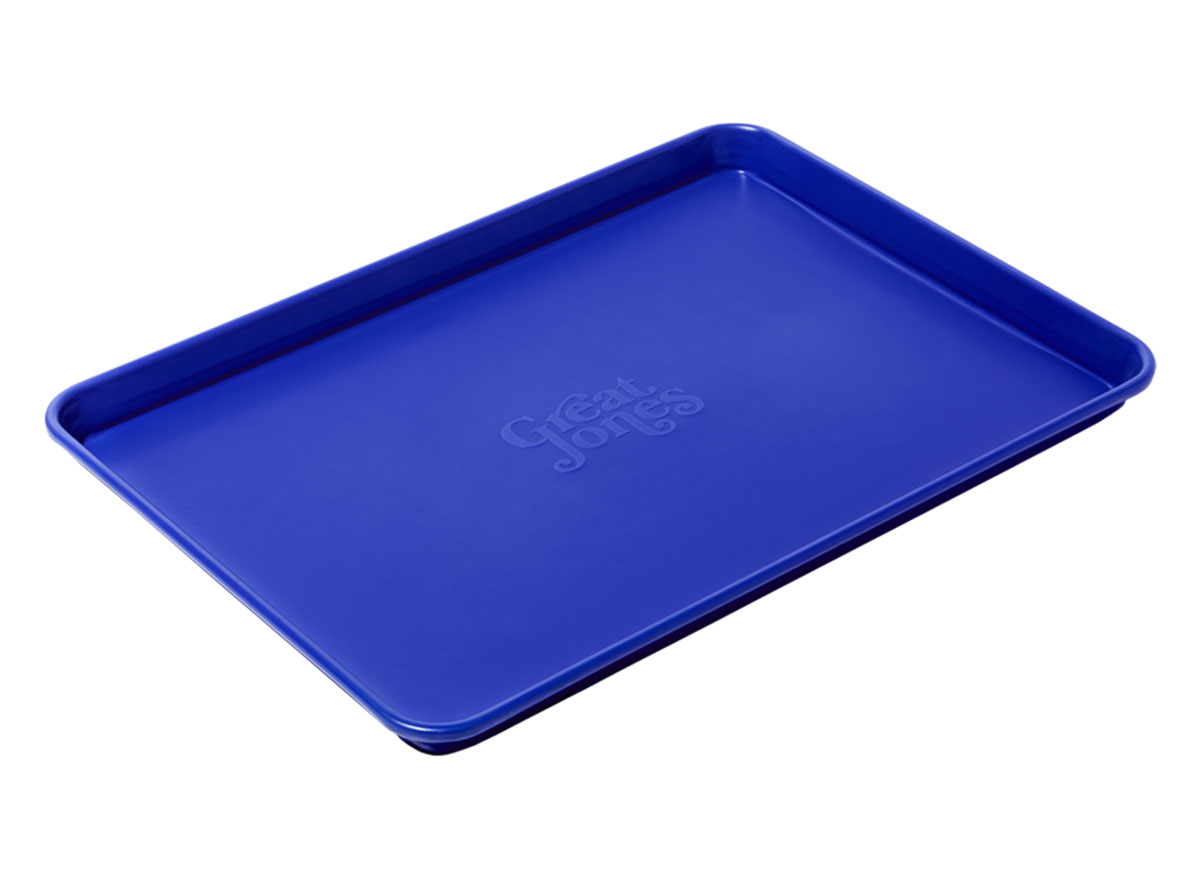 "This handsome sheet pan is one of my hardest-working kitchen items. It's non-stick which makes it perfect for roasting some pumpkin for a creamy soup, and the leftover seeds, too!" – Mura Dominko, Senior Editor
A sheet pan is one of our favorite fall kitchen essentials! Especially because you can prep these healthy 37 Super Easy Sheet Pan Dinners with it.
"Smoothies are not just for summer! My go-to smoothie recipe? I love making one with dark red cherries, blueberries, mango, spinach, vanilla vegan protein powder, sunflower seed butter, oat milk, and a dash of cinnamon and cacao nibs after my morning run. The key is to buy frozen fruit because it allows you to enjoy your favorite fruits during all of the seasons." – Cheyenne Buckingham, News Editor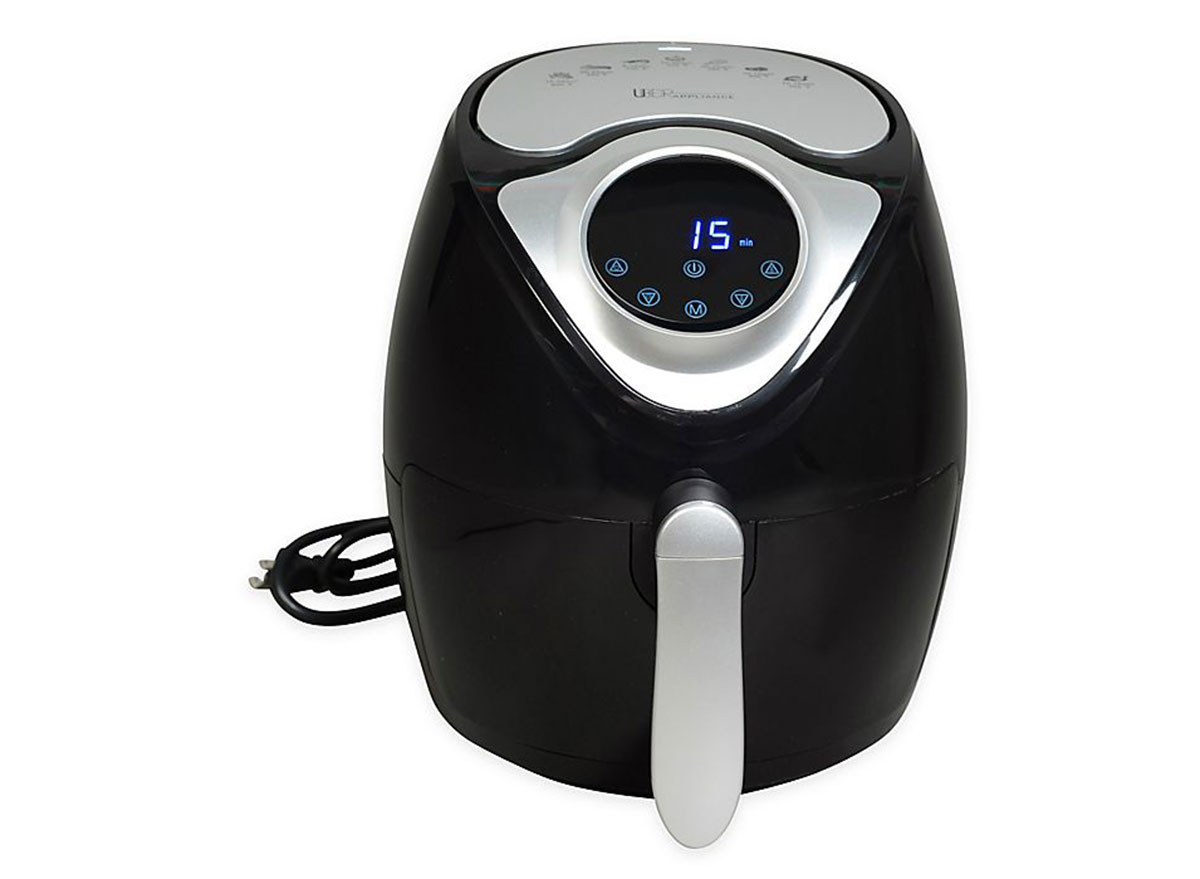 "Nothing says fall to me quite like apples and cinnamon. Fill your kitchen with the aromas of apple pie, grab your favorite sweater, and air fry up some mini apple fritters." – Ann Marie Langrehr, Social Media Editor
Once you have one, try these 27 Air Fryer Recipes That Make Healthier Fried Foods.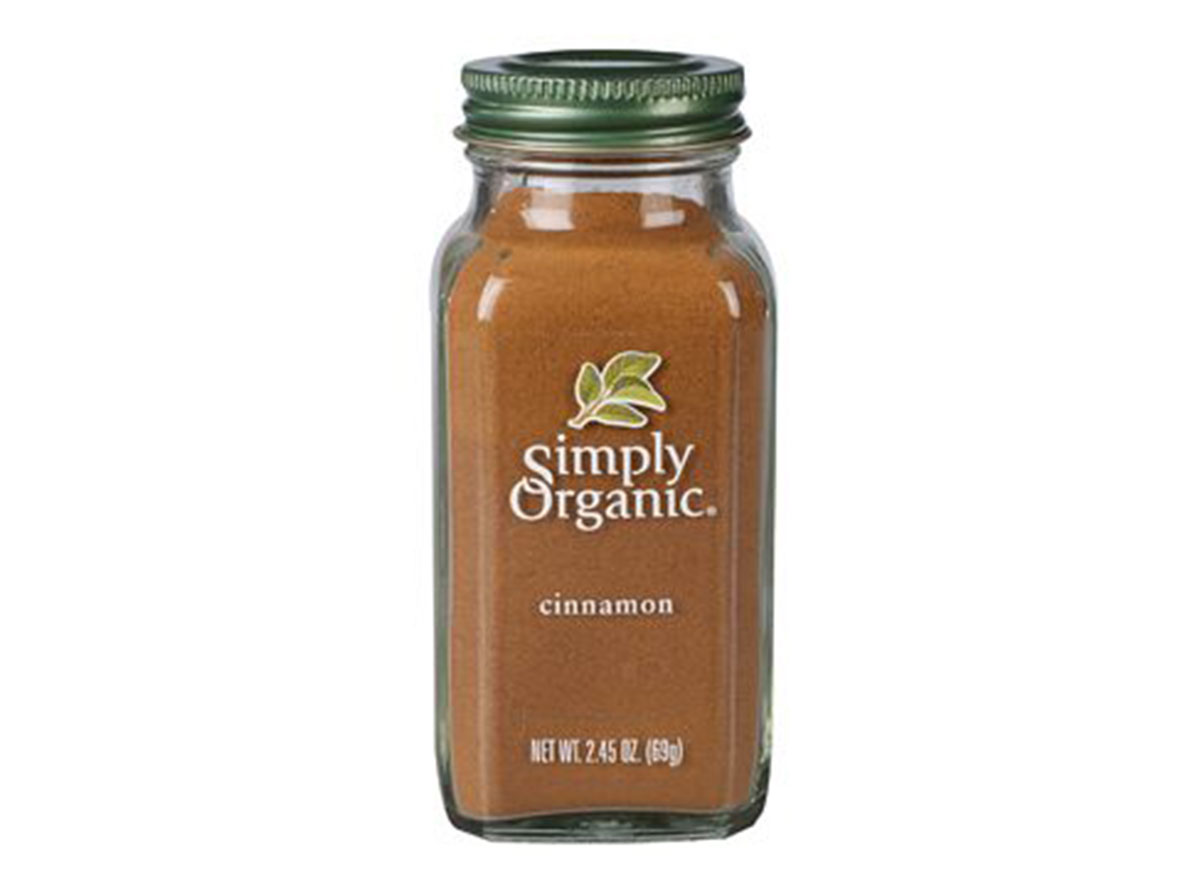 "Cinnamon really never goes out of season, but fall is when it definitely has its moment. I love to sprinkle some in oatmeal, tea or even on a scoop of ice cream for some added warmth and flavor." – Rachel Linder, Editorial Assistant
Here are the 10 Science-Backed Health Benefits of Cinnamon.