7 Fast-Food Chains With No Plans to Reopen Anytime Soon
Drive-thrus are saving fast food chains from tough reopenings of dining rooms.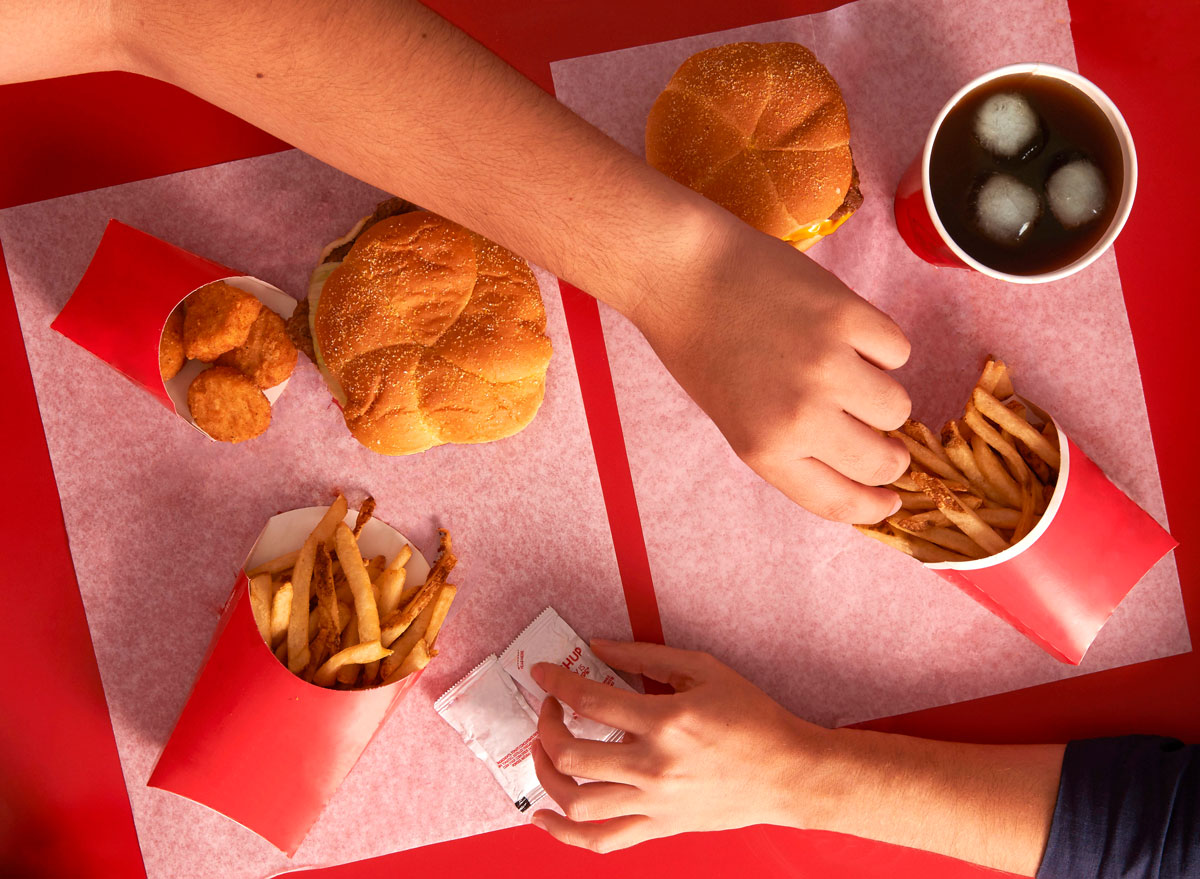 While most independent restaurants struggled through the shutdown of businesses amid the pandemic, fast food restaurants have had an easier time weathering the storm. Their easy transition into the takeout-only business model (largely boosted by a well-oiled setup of drive-thrus) has helped fast-food chains like McDonald's and Wendy's quickly bounce back. In fact, they've seen a downright increase in sales.
As a result, as states are easing their restrictions and green-lighting the reopening of most businesses, fast food brands are in no hurry to welcome diners back on their premises. Why? Well, safely opening such high-traffic establishments requires a myriad of operational hurdles, and chains would rather ride their current successes than risk a potential mistake in trying to protect their employees and customers during this risky time.
Here are some fast-food chains that have stated they are in no hurry to reopen their dining rooms, as they're seeing success in their pickup, delivery, and drive-thru sales. (And for more, sign up for our newsletter to get the latest food and restaurant news delivered straight to your inbox.)
Wendy's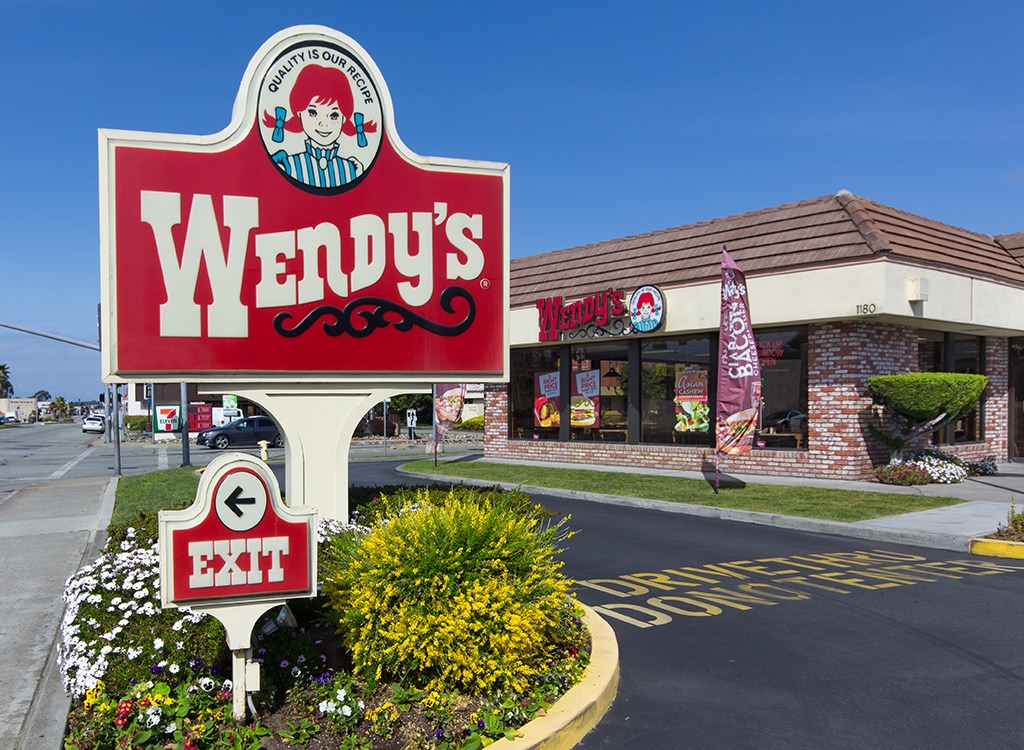 CEO Todd Penegor stated on the company's first-quarter earnings call that the restaurant chain is in no rush to reopen their dining rooms. He noted the chain will likely reopen in phases, and the first order of business will be reinstating their late hours of operation, which were eliminated due to decreases in late-night business. Next, they'll reopen for carryout to take some pressure off their drive-thru windows. "We'll be smart about it. We'll be safe about it. We'll look at the competitive landscape, but most importantly, we'll focus on safety for consumers and employees," Penegor noted on their pending reopening plans.6254a4d1642c605c54bf1cab17d50f1e
Wendy's has seen major success with their new breakfast menu during the pandemic, even while sales in this category are decreasing at other chains. Breakfast items now make up 8% of Wendy's total sales, a goal the company had hoped to reach by the end of the year.
Chick-fil-A
The Georgia-based sandwich chain noted they are not going to be reopening their seating areas quite yet, even as pertinent restrictions were lifted in some parts of the country. Instead, they will start reopening some of their restaurants for carryout. Once you're in that carryout line, you'll notice some changes inside the restaurant, such as plexiglass partitions and hand sanitizer stations.
Taco John's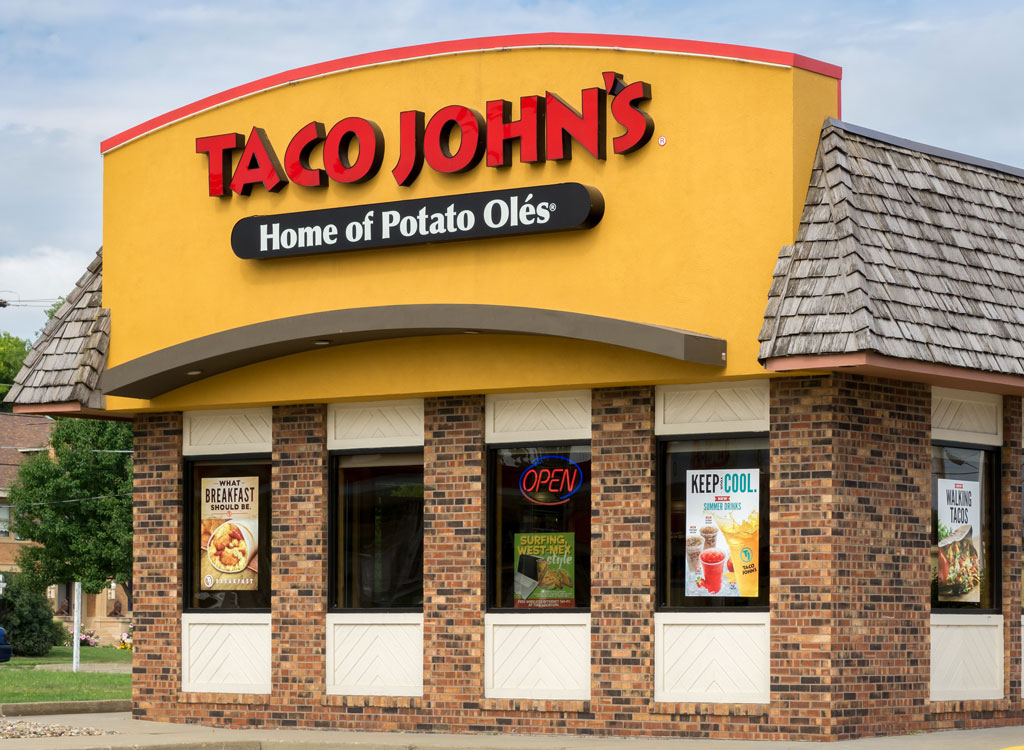 On the tail end of strong early May sales, Taco John's CEO Jim Creel noted in an interview that the company is still questioning how quickly they want to reopen their dining rooms. The uncertainty comes from the fact that customers may not feel comfortable dining in the fast-food establishment quite yet, while reopening in full capacity requires added labor and resources. "I don't think it'll be permanent. But I think dining rooms will be slower to open than people think," he said. (Related: 7 New Things You'll See When Taco Bell Reopens.)
Del Taco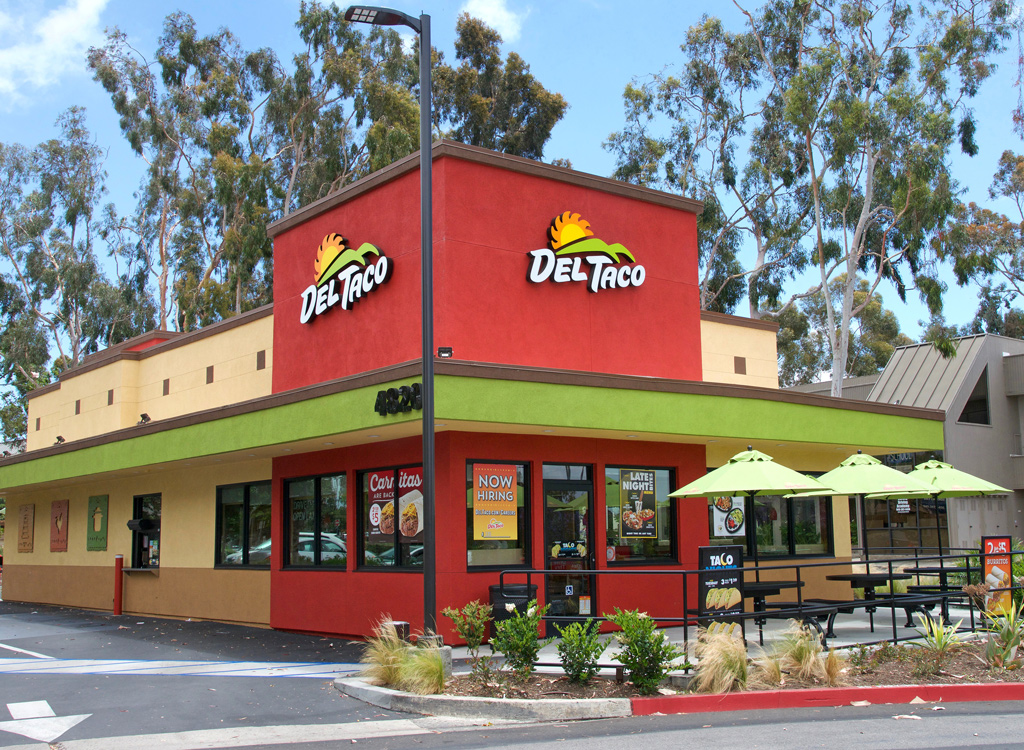 The company's CEO announced their dining rooms will not be reopening across the board just yet, noting the company is watching several factors that will help inform their tailor-made reopening decisions: Customer demand for dining in services, precautions that will ensure safety for customers and employees, and profit. Currently, Del Taco isn't doing too shabby—same-store sales improved by 15% from the first- to second-half of April. (Related: The 7 Worst Mistakes You're Making as Your City Reopens.)
McDonald's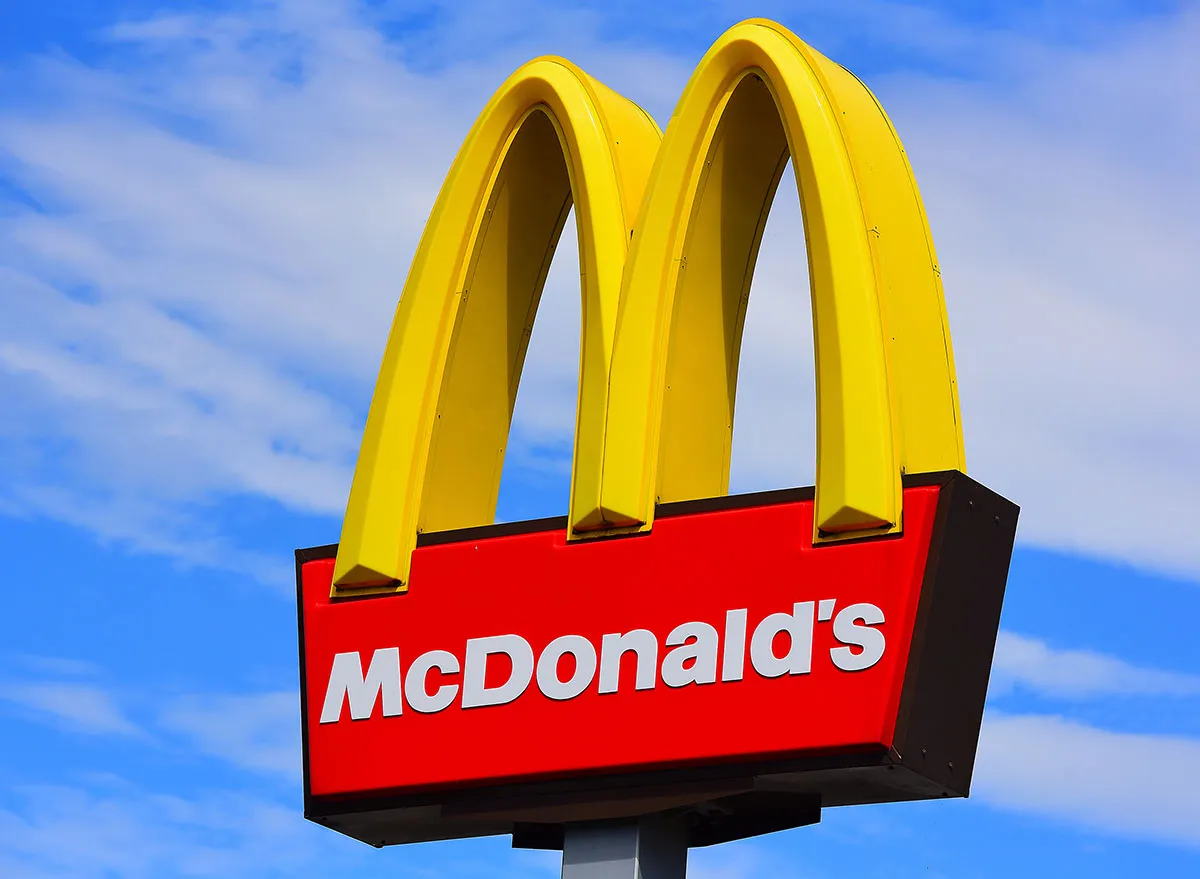 McDonald's literally wrote the playbook on step-by-step reopening, and isn't going to be pressuring franchises to open their dine-in services before they're ready. As outlined in said playbook, safely combatting the spread of coronavirus in a dine-in setting will entail adding things like protective panels, protective face shields for sit-down customers, and foot-pulls. Some efforts, like sanitizing tables after every use, would require hiring additional staff. The company reported seeing a significant increase across all channels on average checks in April.
Jack in the Box
Jack in the Box normally does about 70% of total sales via drive-thrus, and another 15% via takeout, so decisions to postpone reopening dining rooms don't affect the business too much. CEO Lenny Comma noted the drive-thrus are proving to be most efficient for the chain in these uncertain times. The numbers support this direction—their sales were up by 10% the first full week in May.
Raising Cane's Chicken Fingers
With plenty of drive-thru sales, the 500-store chain is choosing to keep their dining rooms across Georgia and Texas closed for the time being. Founder and CEO Todd Graves noted the importance of reopening common areas with caution, stating "We're just waiting. It's just prudent for us to do that." For more, check out The Most Popular Delivery Order in Every State.
Mura Dominko
Mura is ETNT's Executive Editor, leading the coverage of America's favorite restaurant chains, grocery stores, and viral food moments.
Read more about Mura