The Most Popular Delivery Order in Every State
Here's what everyone else is ordering during the pandemic.
If the coronavirus pandemic has brought cooking fatigue to your household, you're not alone. Even if dining in a restaurant was something you only did on occasion, the fact that it's not an option anymore (and that it might not be anytime soon), can be hard to accept. And while takeout and delivery aren't the same as eating at your favorite local spot in person, they offer customers a way to support local restaurants and take a day off from cooking. With that in mind, our friends at Yelp rounded up the most popular delivery order in every state.
Now, these aren't the most popular delivery restaurants in every state. Rather, these are specific items, like burgers or sushi, that people in these states are ordering from their local restaurants. You'll notice plenty of comfort food on this list! And if this roundup inspires you to place a delivery order of your own, you'll be in good company. And for more fun facts, sign up for our newsletter to get daily recipes and food news in your inbox!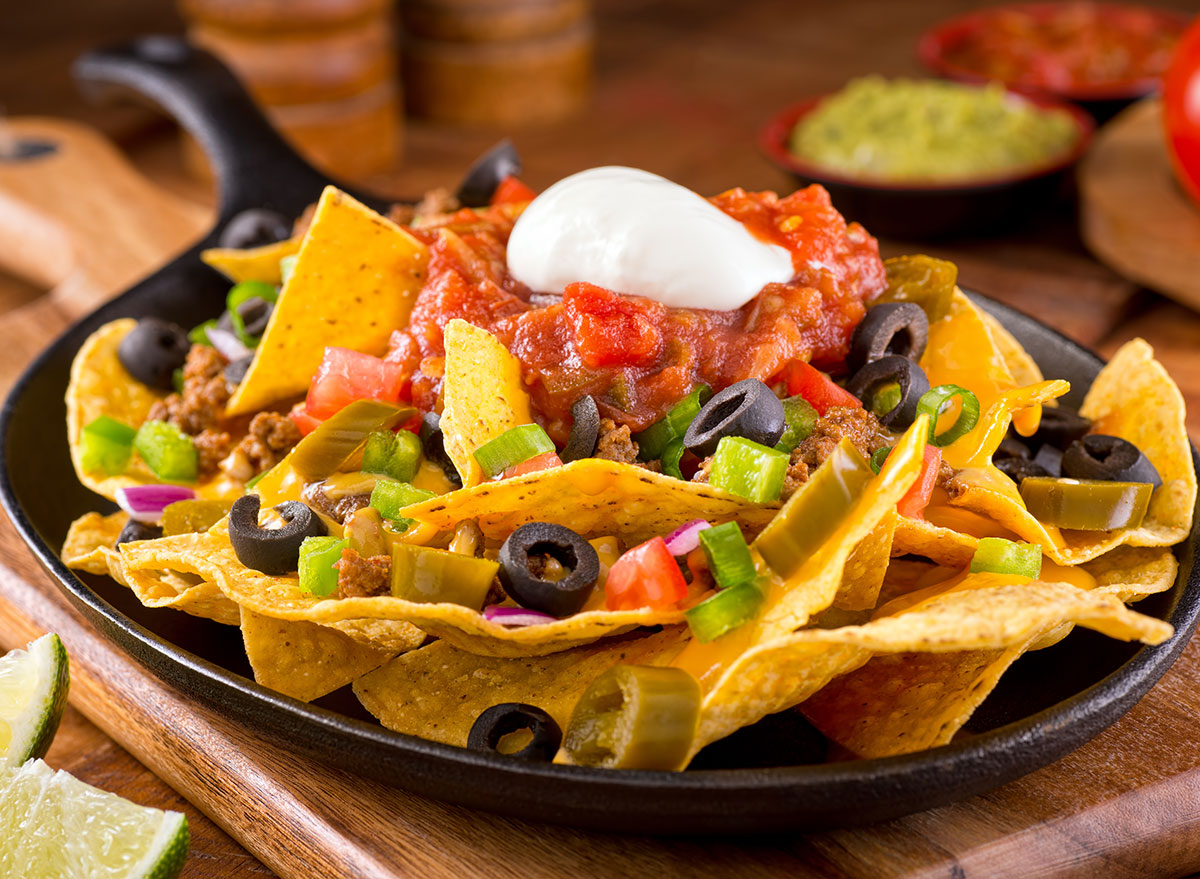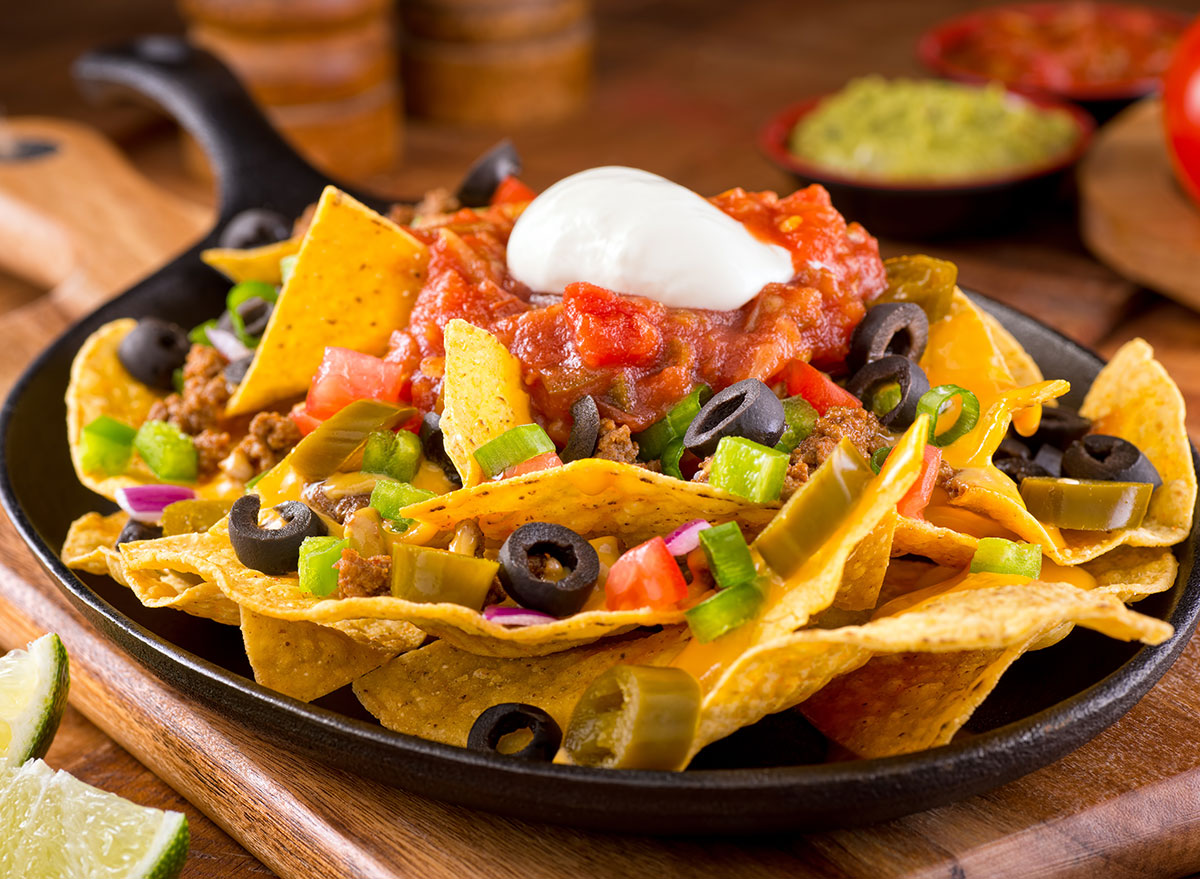 Nachos are classic bar food, and the fact that bars are closed hasn't stopped people from ordering this cheesy treat.
Want to make your own nachos at home? Try our recipe for Chicken and Black Bean Nachos.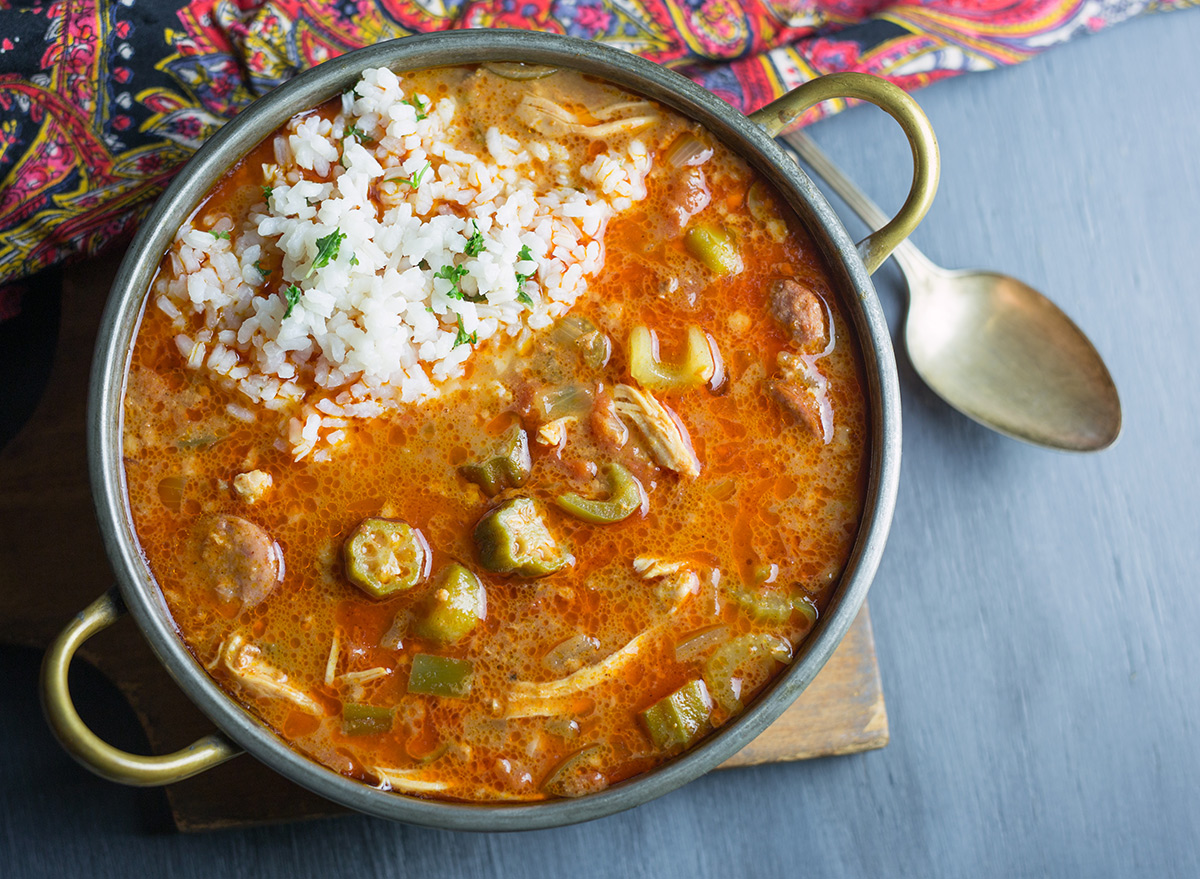 Even as the temperatures rise for spring, there's something so comforting about a bowl of gumbo. Alaskans know how to quarantine right!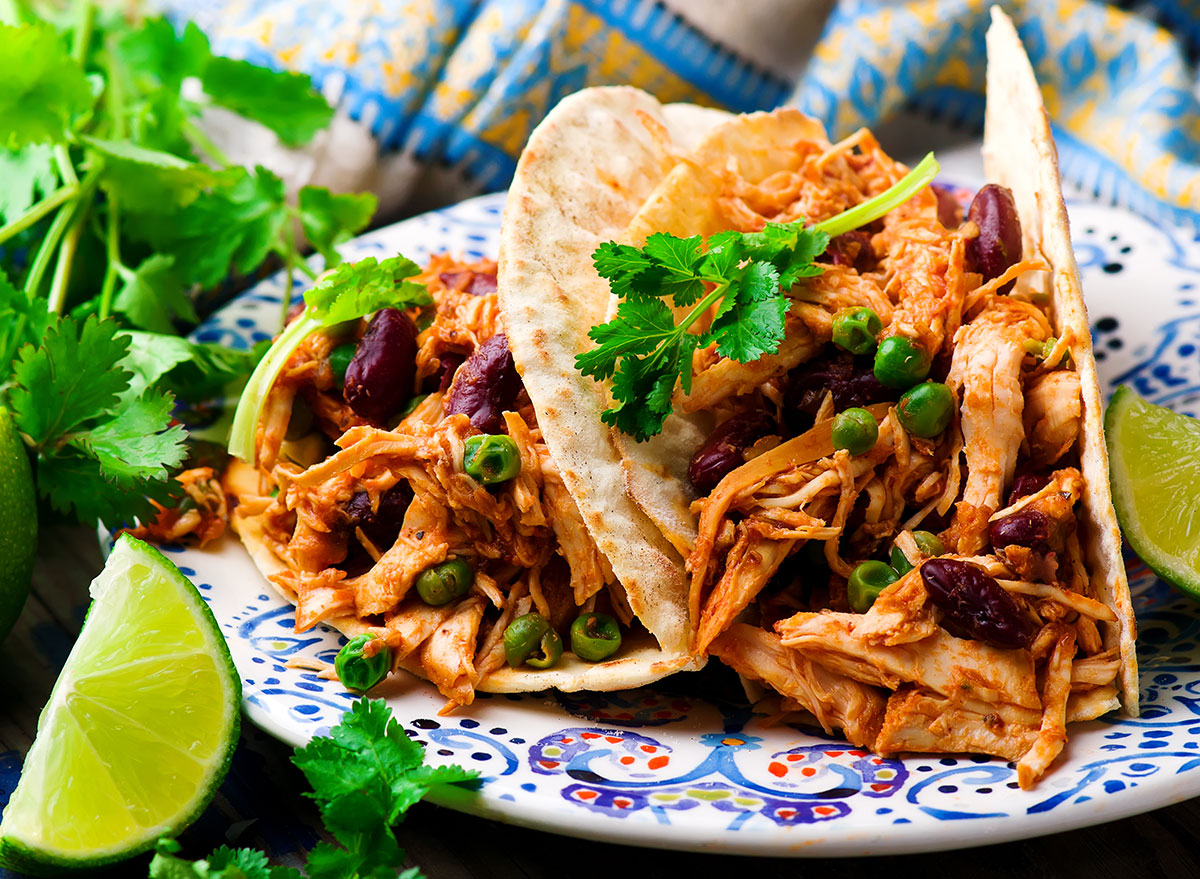 Whether you like fish tacos or chicken, black bean or ground beef, there's something for everyone in these tasty pockets.
Don't feel like ordering delivery? Try one of our 12 Best Healthy Taco Recipes for a quick dinner at home.
It wouldn't be a delivery order without spring rolls for folks in Arkansas. We can't say we blame them—the name is just too perfect for the season.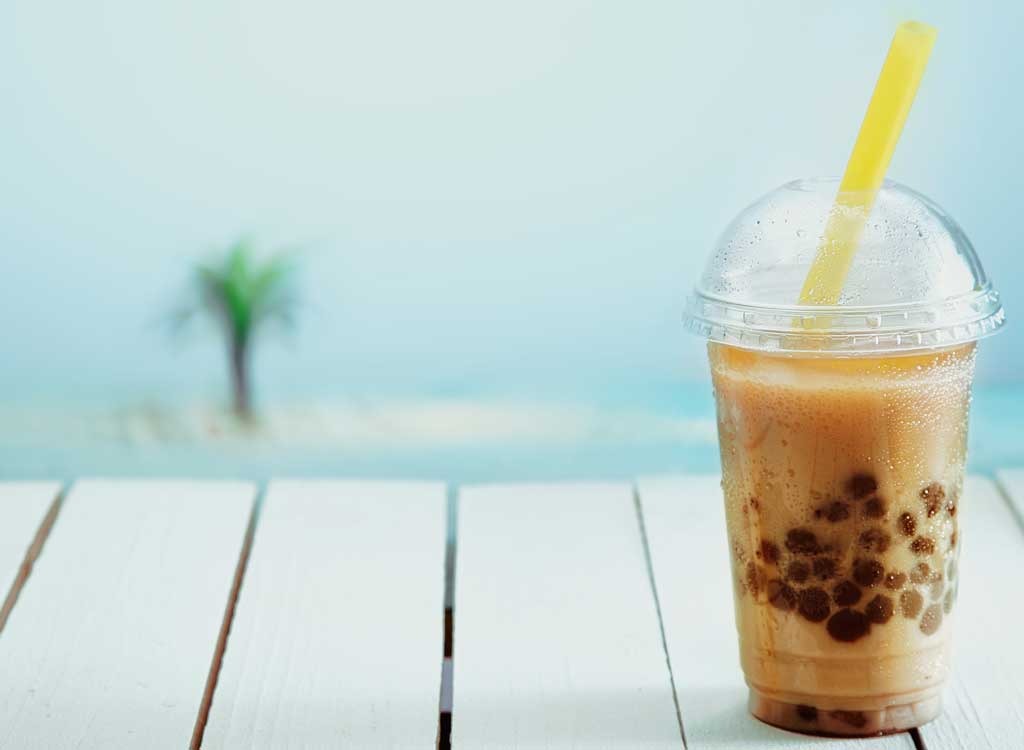 Yes, you can get bubble tea delivered! If you often visit Starbucks or Dunkin' for your iced drink fix, take a cue from Californians and try this sweet treat instead.
Still not convinced? Here's Everything You Need to Know About Bubble Tea.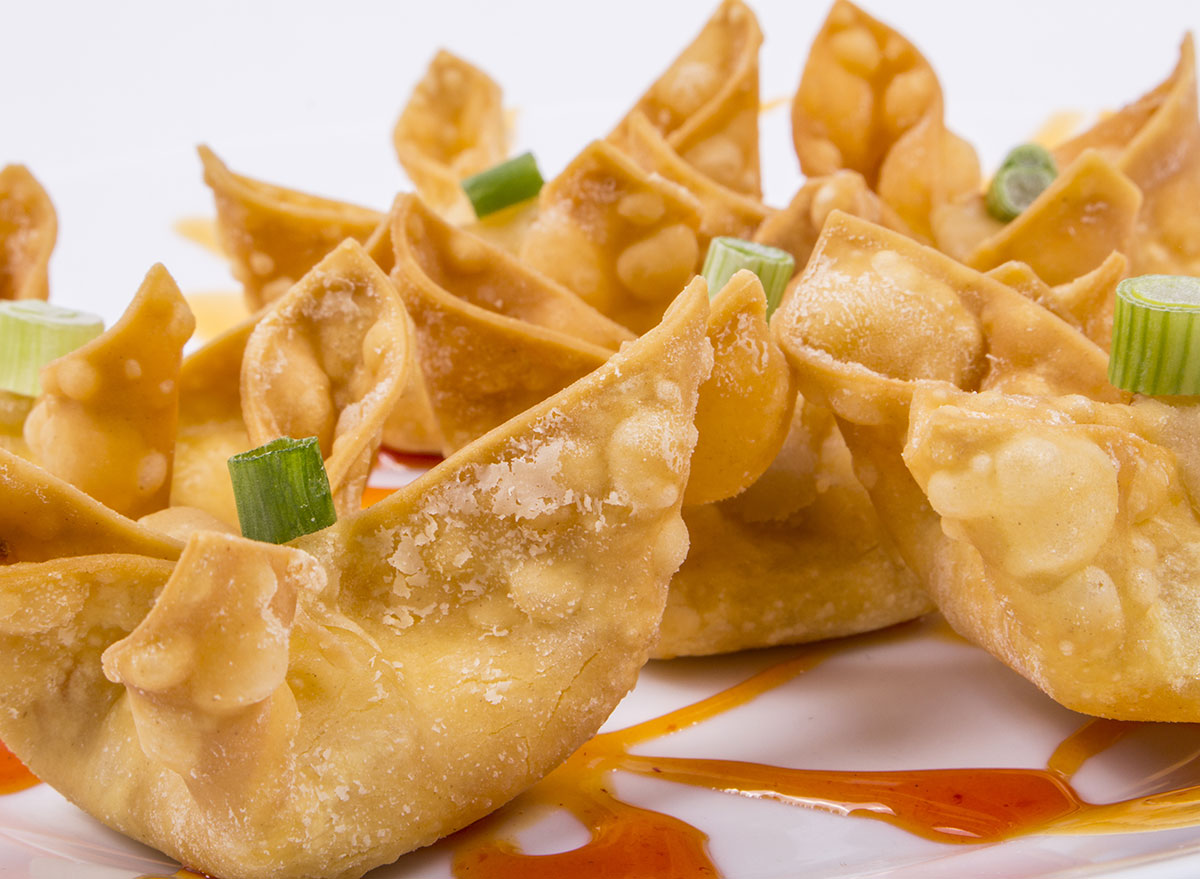 A staple at many Chinese restaurants, the crab rangoon has many fans in Colorado. Yum!
CONNECTICUT: Cheese Pizza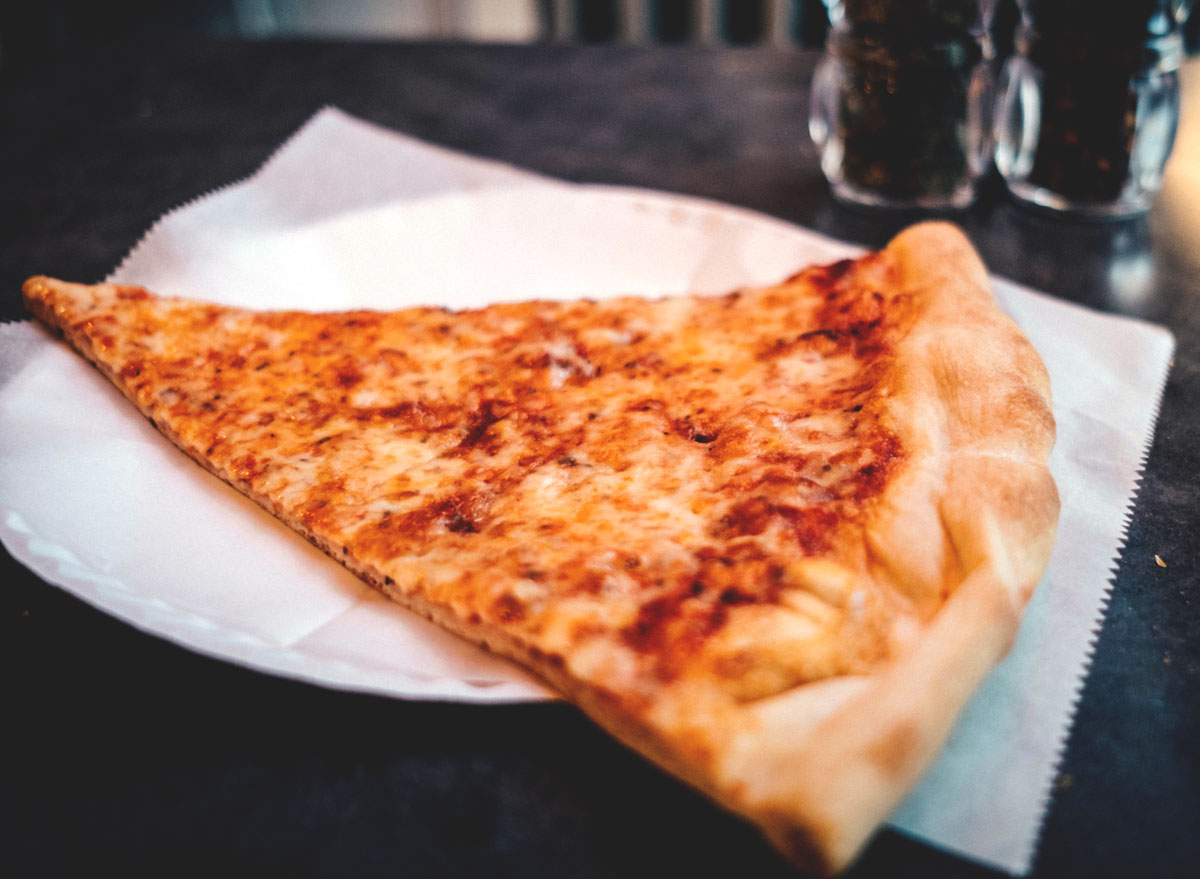 Pizza is a classic delivery food for a reason. It's still warm when it gets to your house, and it's hard to mess up. Want to order a slice of your own? Here's The Best Slice of Pizza in Every State.
This Vietnamese dish is a great comfort food, so it's no wonder Delaware residents love ordering pho.
From garlic dinner rolls to garlic knots to garlic bread, there's not much that can go wrong when you mix garlic and dough.
Want to make your own garlic rolls? Try one of these 22 Amazing Things You Can Do With Pizza Dough.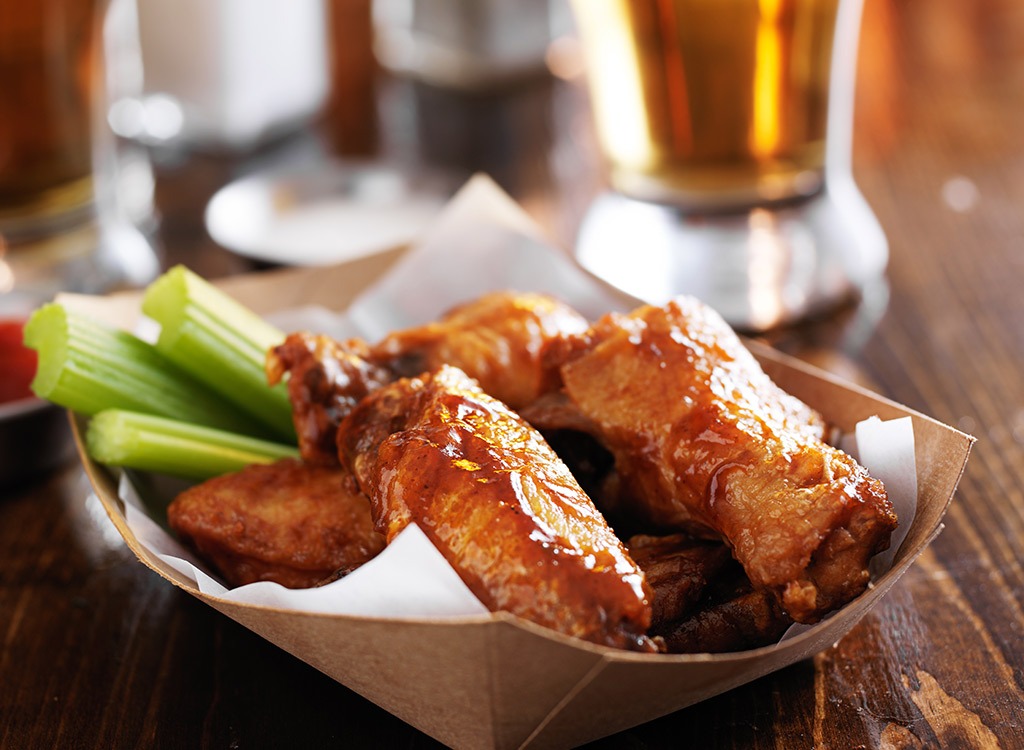 While there's nothing better than enjoying a basket of wings while watching sports at a local bar, they're pretty tasty at home, too.
Want a different take on the dish? Try these Air Fryer Sesame Soy Garlic Chicken Wings.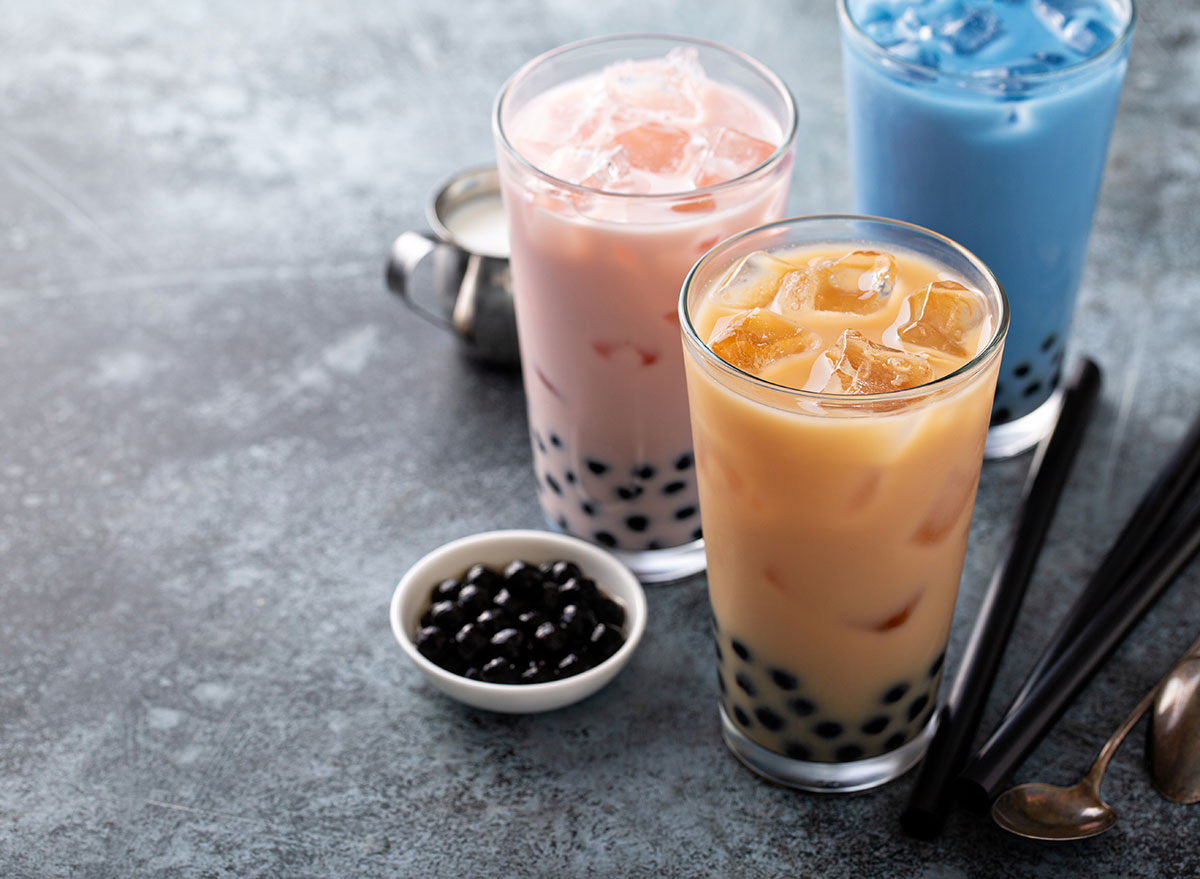 Hawaii is another state that loves ordering bubble tea, and we can't say we blame them.
Cheese pizza is popular for a reason! Yes, toppings are great, but there's something perfect about the simplicity of cheese, tomato sauce, and a great dough.
ILLINOIS: Thin Crust Pizza
You might think thick-crust pizza would reign supreme in the home state of Chicago deep-dish pizza. But according to Yelp, Illinois residents love a good thin-crust pie, too.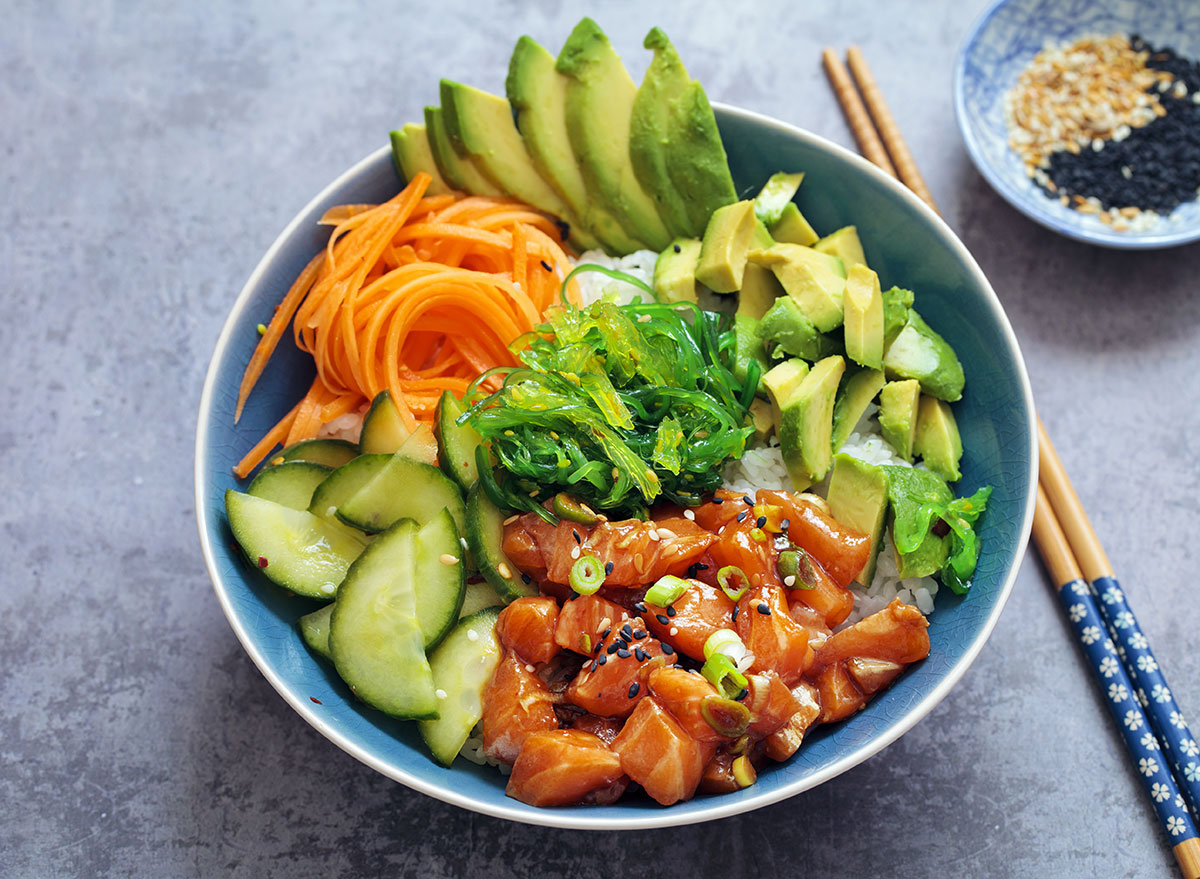 Delicious fish, surrounded by fresh vegetables and spices? It's no wonder Indiana loves poke bowls.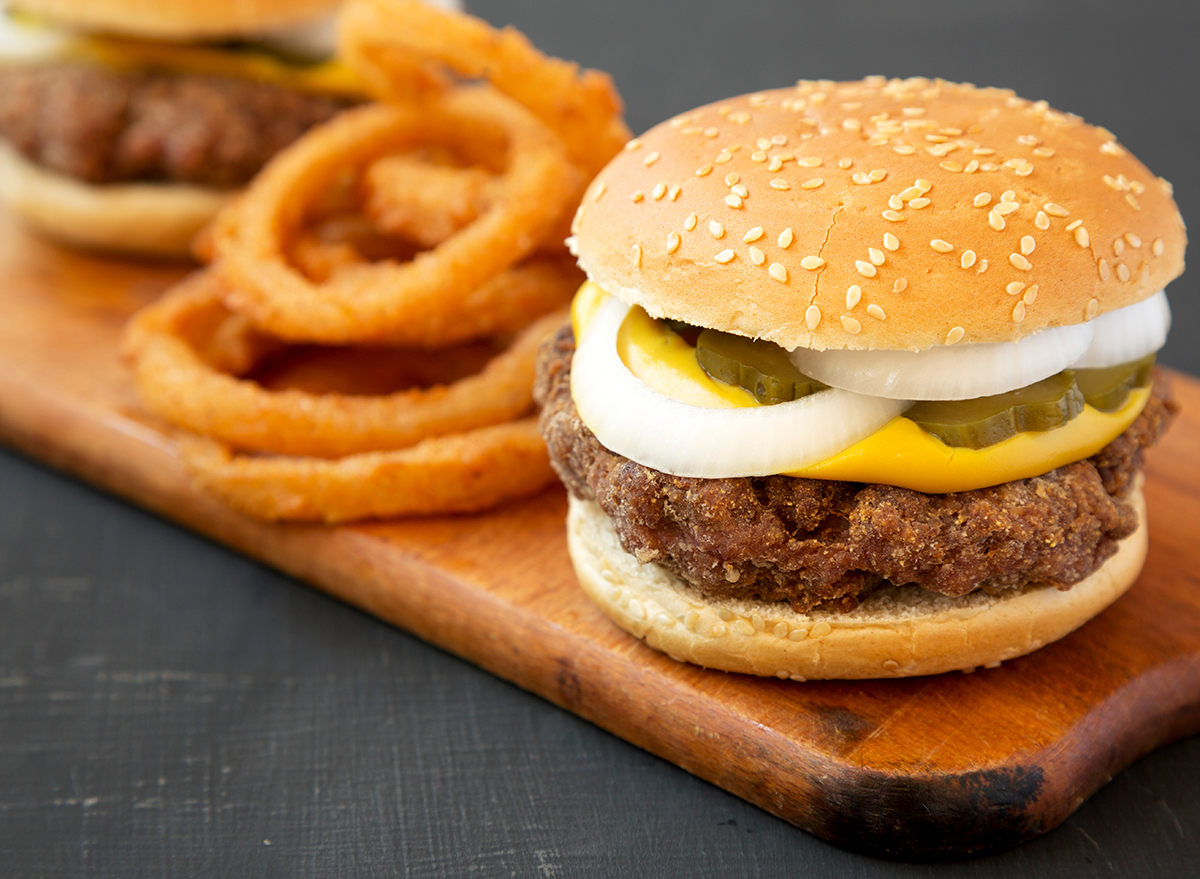 The humble burger is a classic American food for a reason. Even after delivery, it will still be hot and fresh. Craving a burger of your own? Here's The Absolute Best Burger in Every State.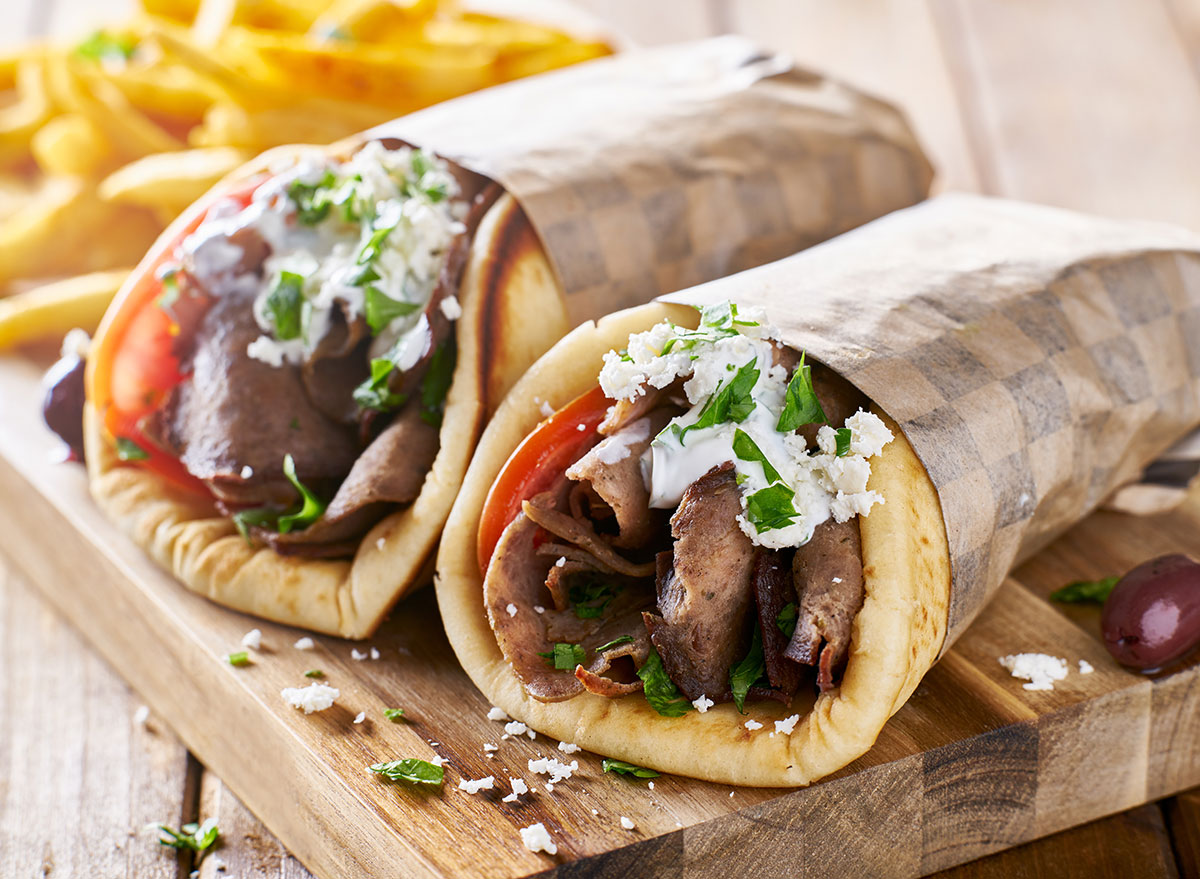 Fresh-roasted meat. A fluffy pita. Delectable yogurt sauce and fresh sliced tomatoes. Is there anything not to love about a gyro?6254a4d1642c605c54bf1cab17d50f1e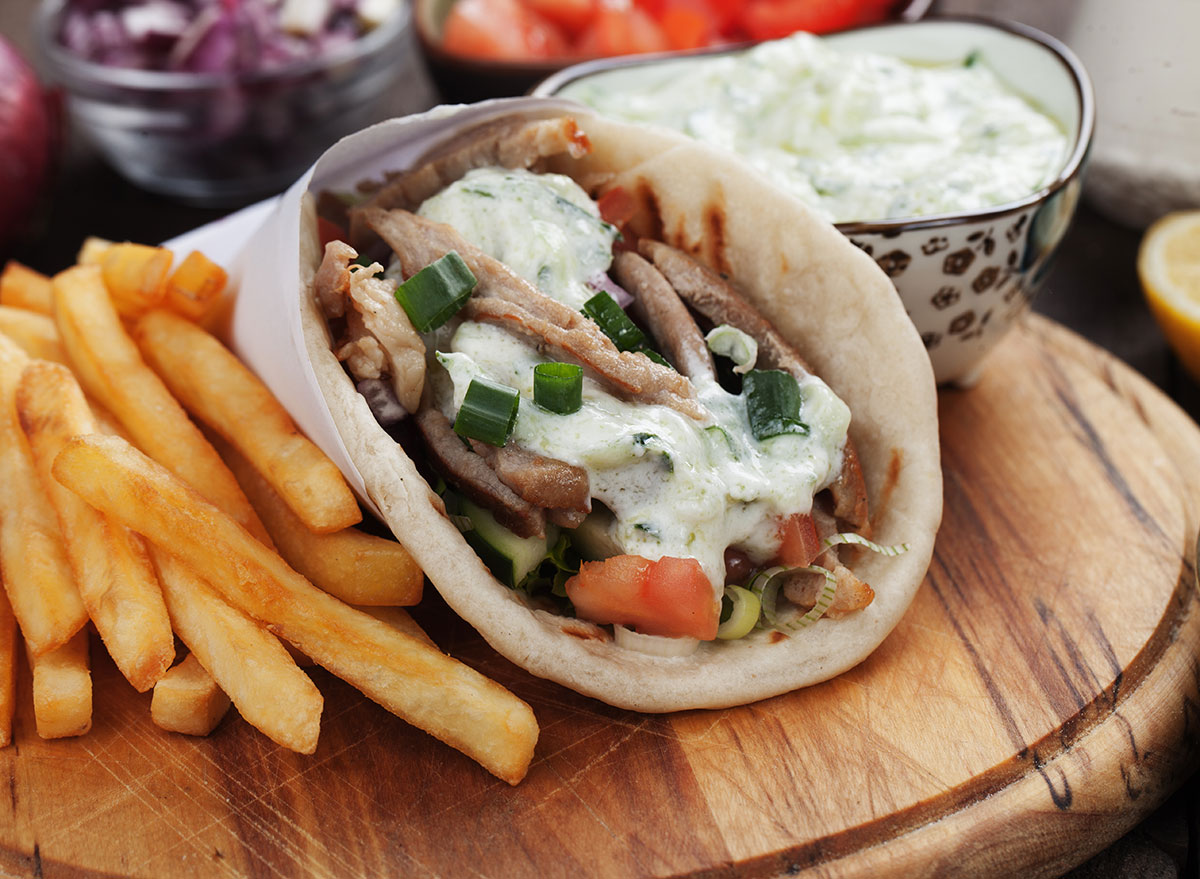 What is it about the "K" states and this simple Greek dish? We'll have what they're having!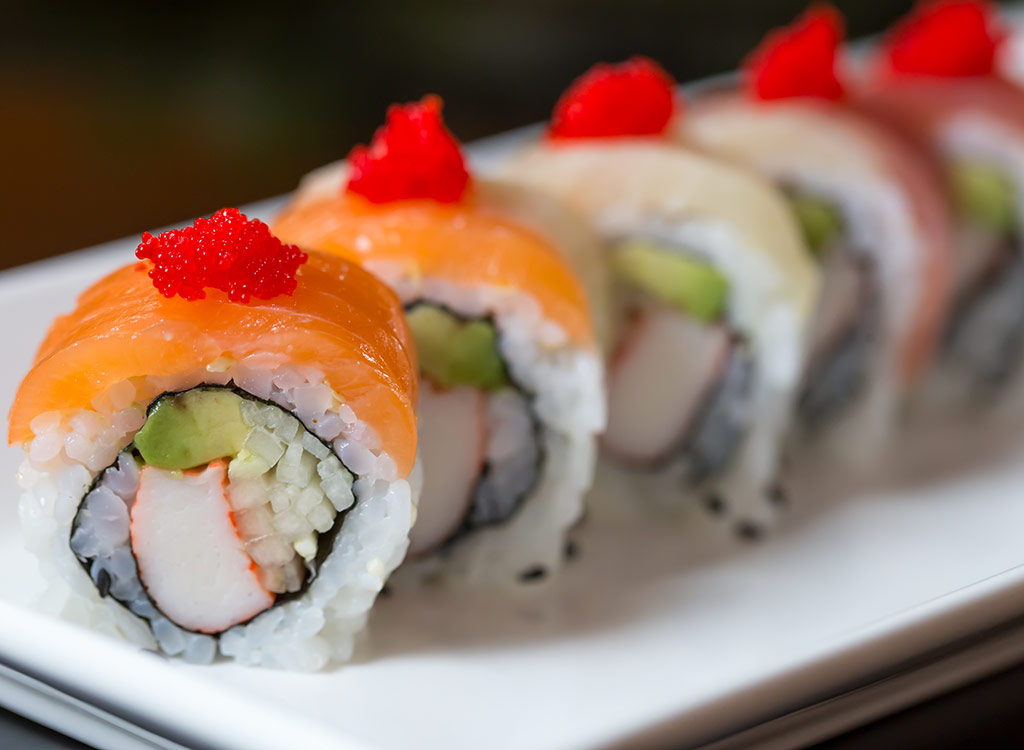 Louisiana residents are supporting their local sushi spots during the pandemic, a delicious endeavor we fully support.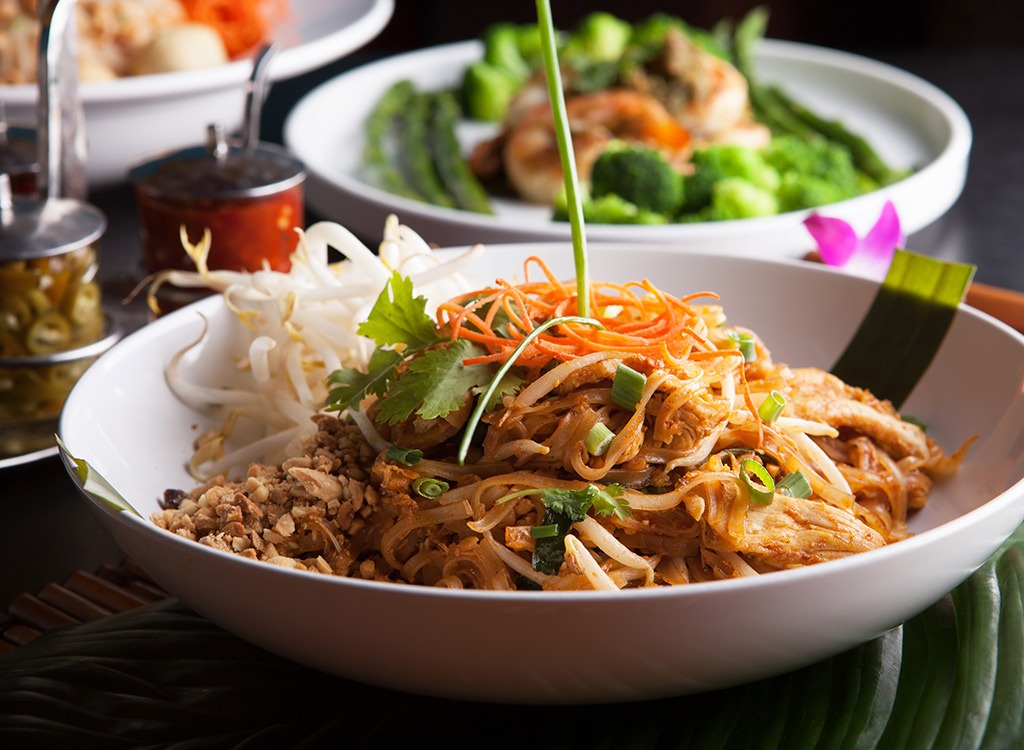 Pad Thai is another delivery food classic, and Maine residents are loving it during the pandemic.
You don't have to visit the streets of Athens to get this delicious Greek street food. Try getting gyros delivered from a local restaurant, or try our recipe for Grilled Lamb Gyros.
MASSACHUSETTS: General Tso's Chicken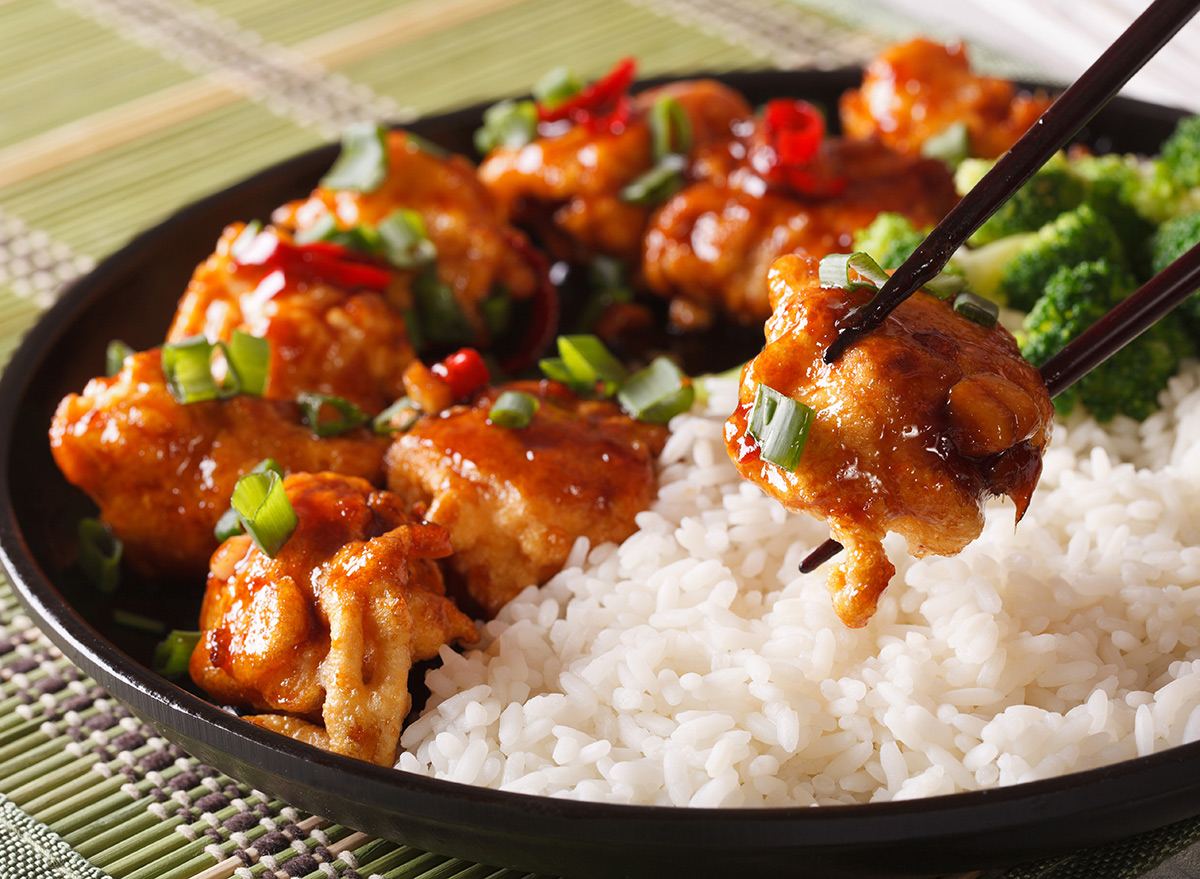 Another Chinese takeout staple, General Tso's chicken has many fans in Massachusetts. Just look at those crispy chicken bites!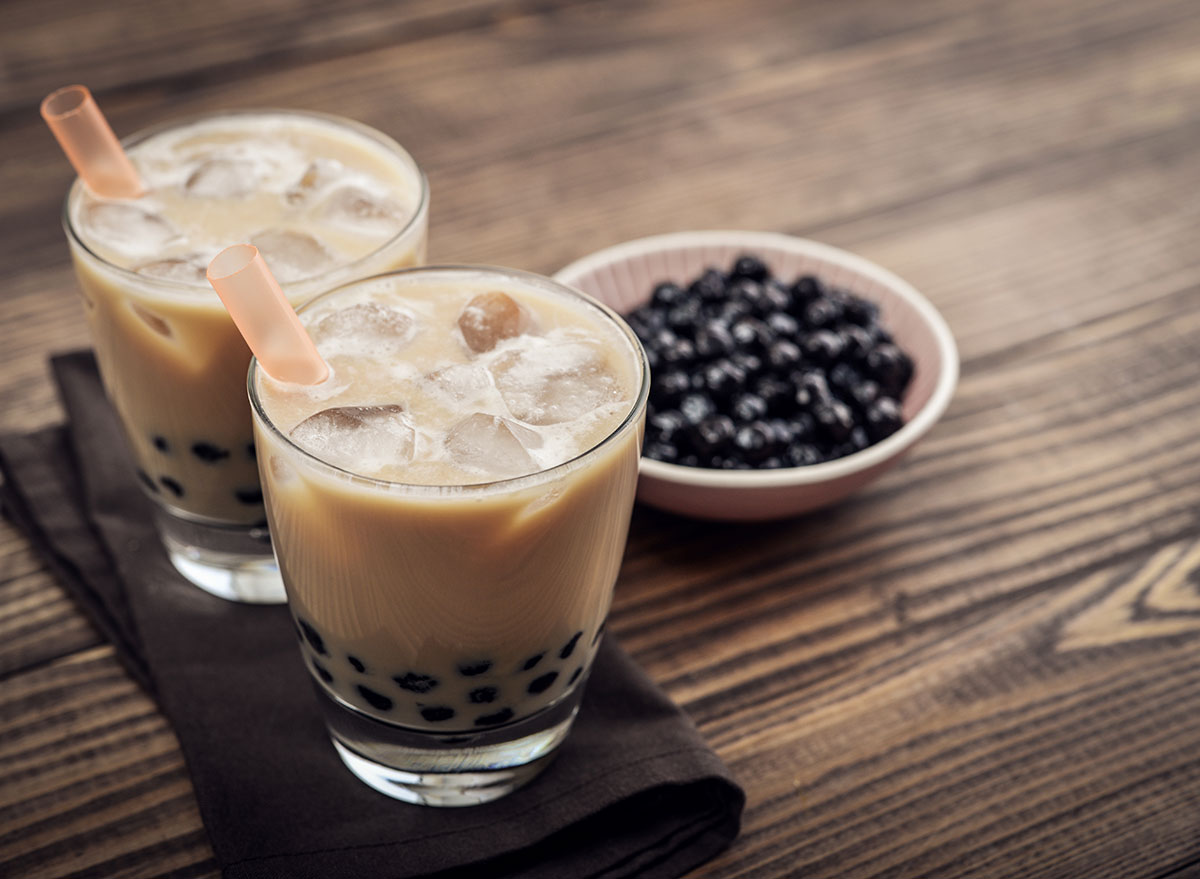 Chewy tapioca balls and sweet, refreshing milk tea? No wonder so many states are having bubble tea delivered as the temperature rises.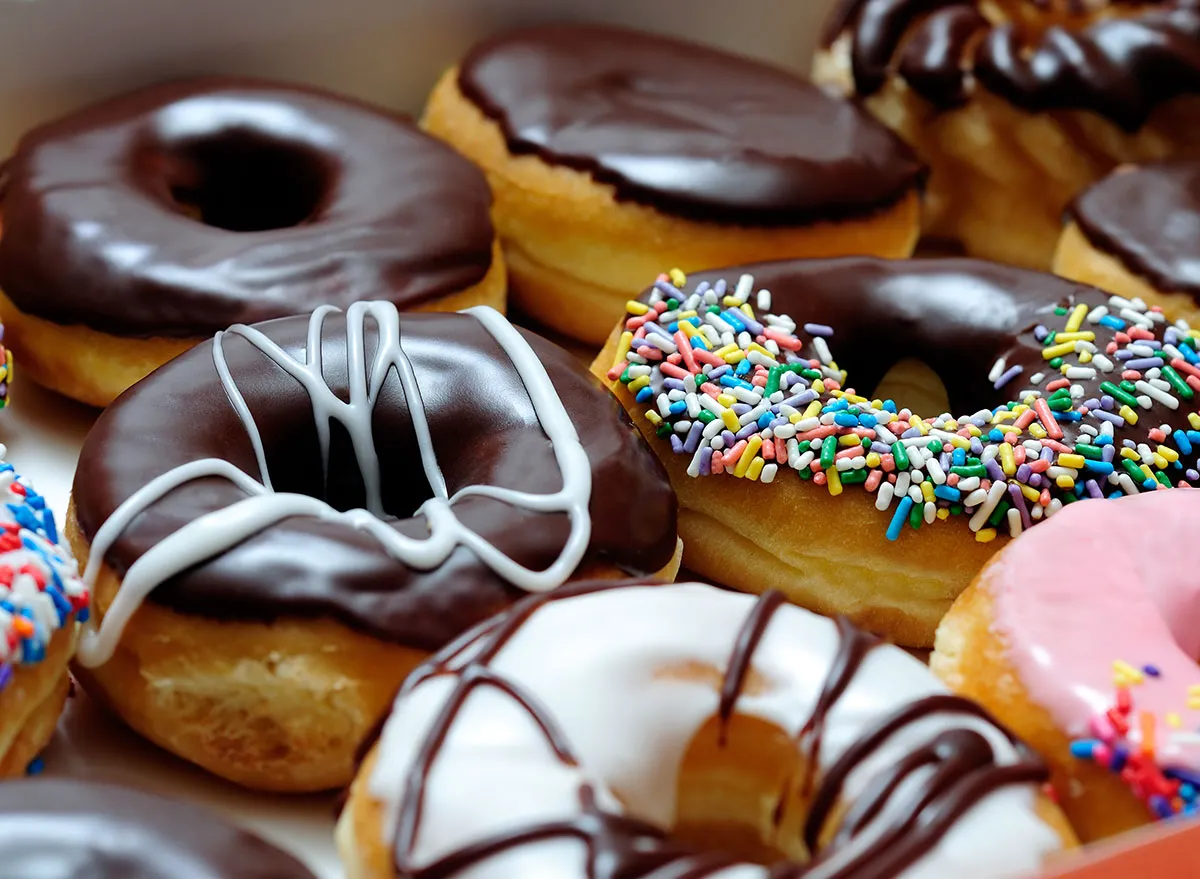 Sure, you could head to your local Dunkin' and pick up a box of donuts. But there's something wonderful about fresh-baked donuts from a local bakeshop, especially if you can get them delivered right to your door.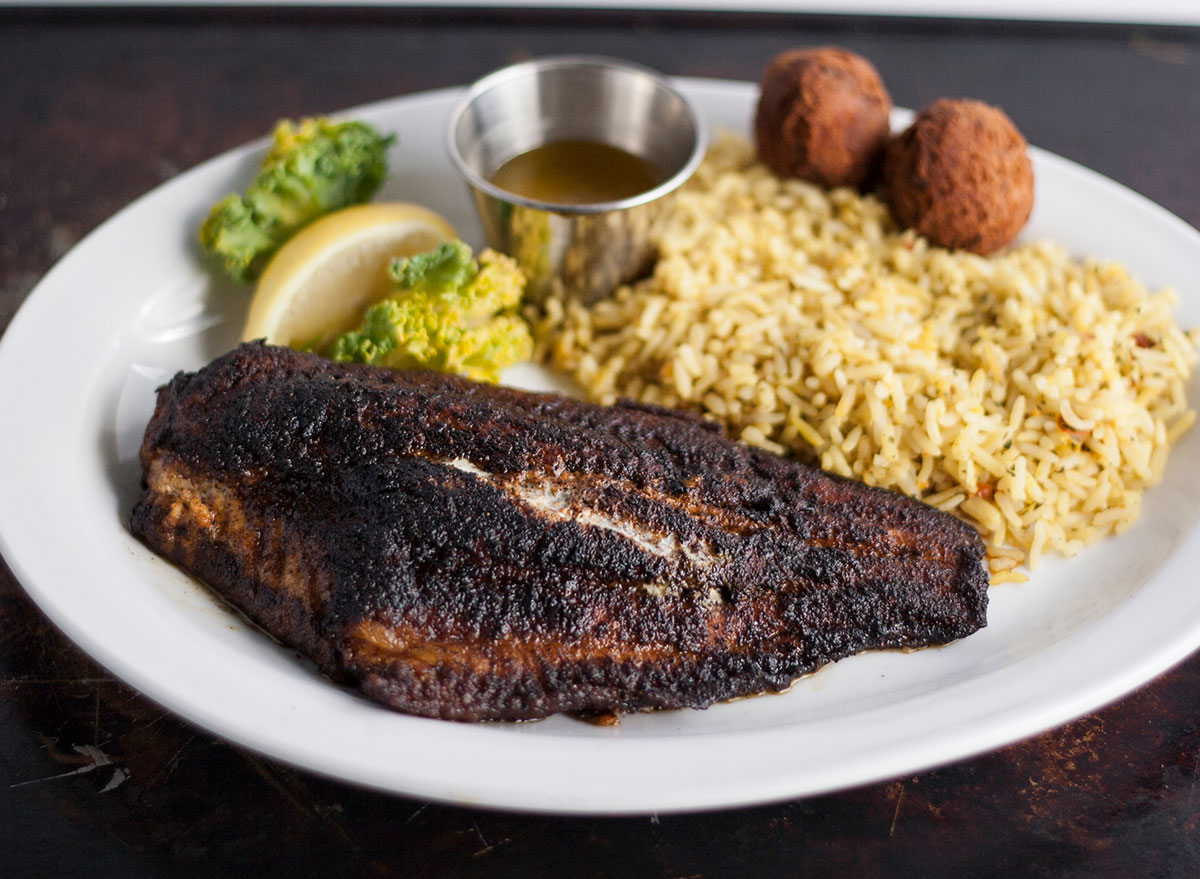 Fried catfish is delicious anytime, and Mississippi residents can't resist this Southern classic.
Try making this dish at home with our recipe for Crispy Cornmeal Catfish With Corn Salsa.
They're called French fries in the United States, but fries really originated in Belgium. Want to do as the Belgians do? Try dipping your fries in mayo, rather than ketchup.
Read more: Belgians Called Upon to Help Economy By Eating More French Fries
If you don't add egg rolls to your order, did you really get Chinese food?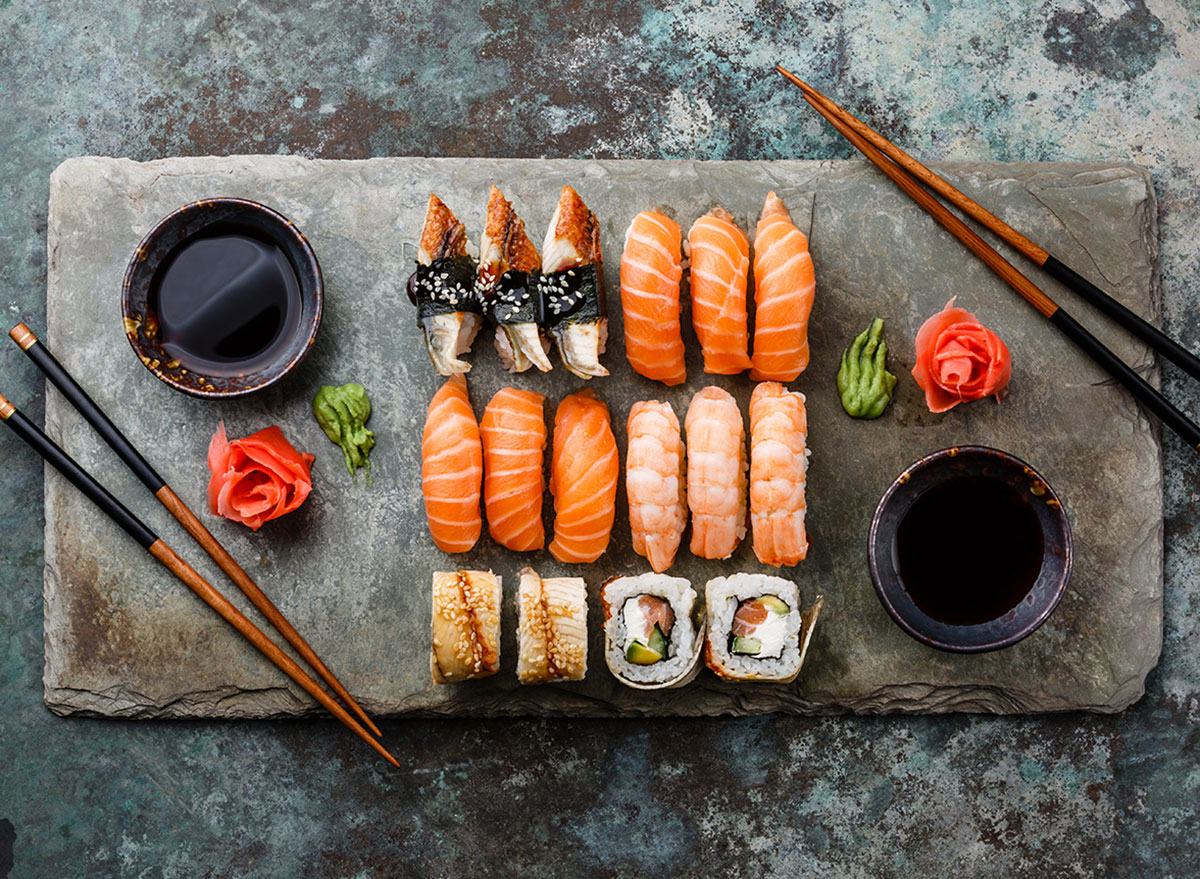 From California rolls to salmon avocado rolls, there are so many delicious ways to enjoy sushi. And Nebraskans are ready to try them all!
Yes, this recipe is made with canned Spam! This Hawaiian delicacy is especially popular in Nevada, surprisingly.
NEW HAMPSHIRE: Crab Rangoon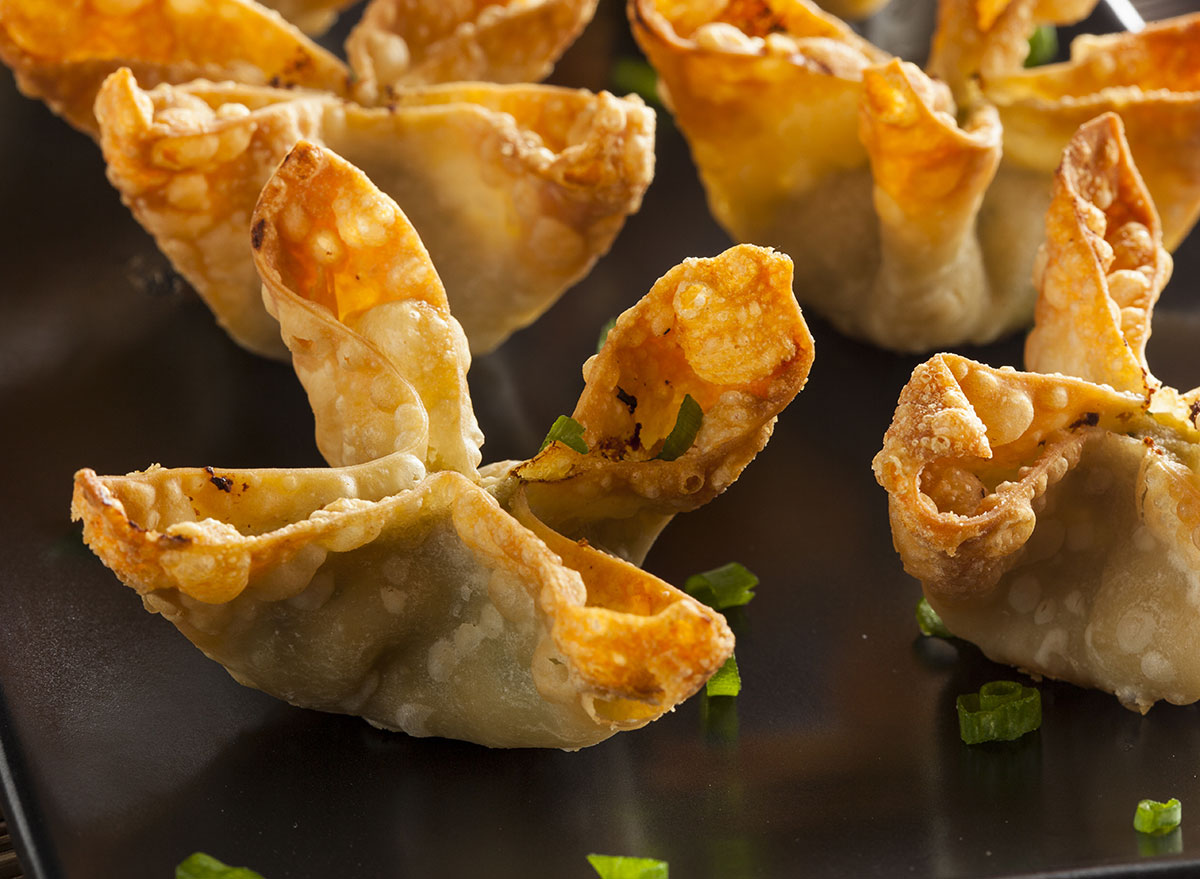 Crab rangoons make every Chinese takeout order better, and that's just a fact.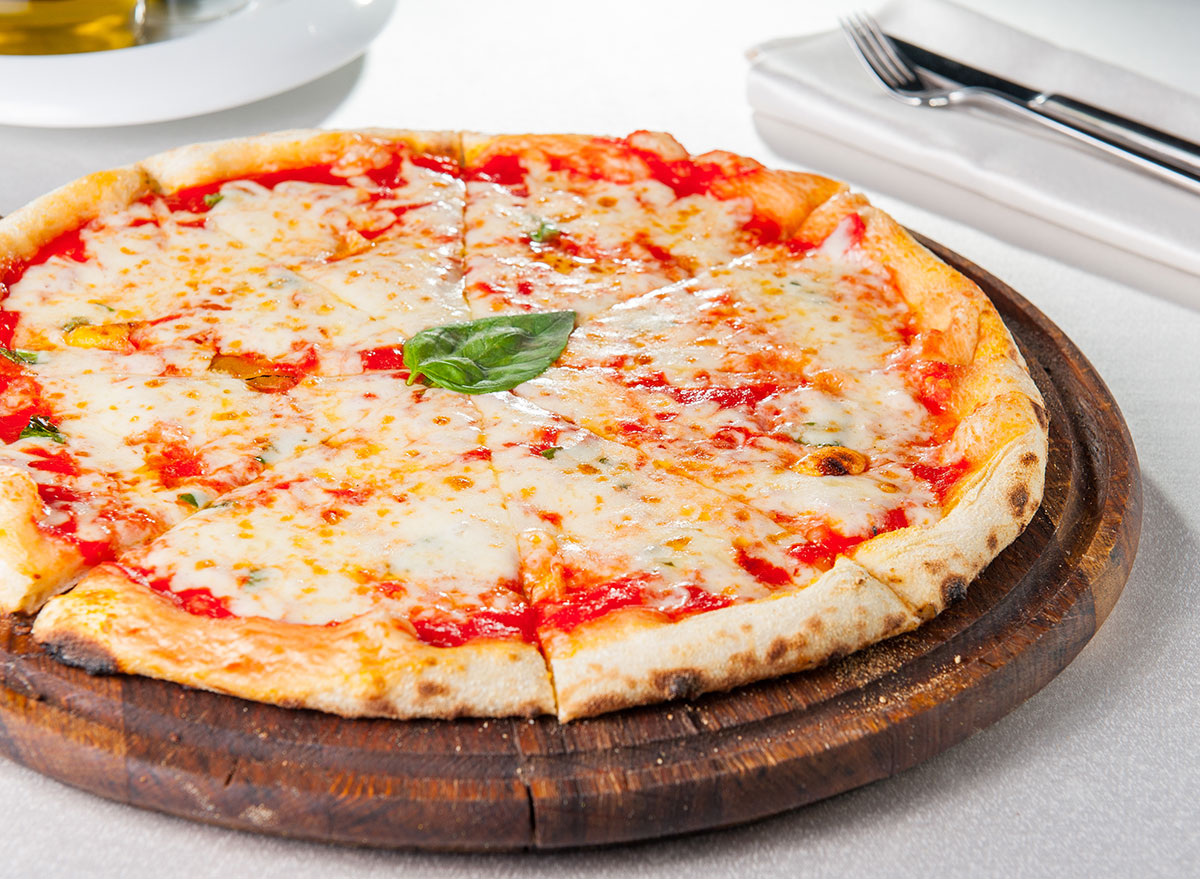 New Jersey is another state that knows you can't go wrong with a classic pie. And what's a more classic pizza topping than simple cheese?
NEW MEXICO: Green Chile Cheeseburgers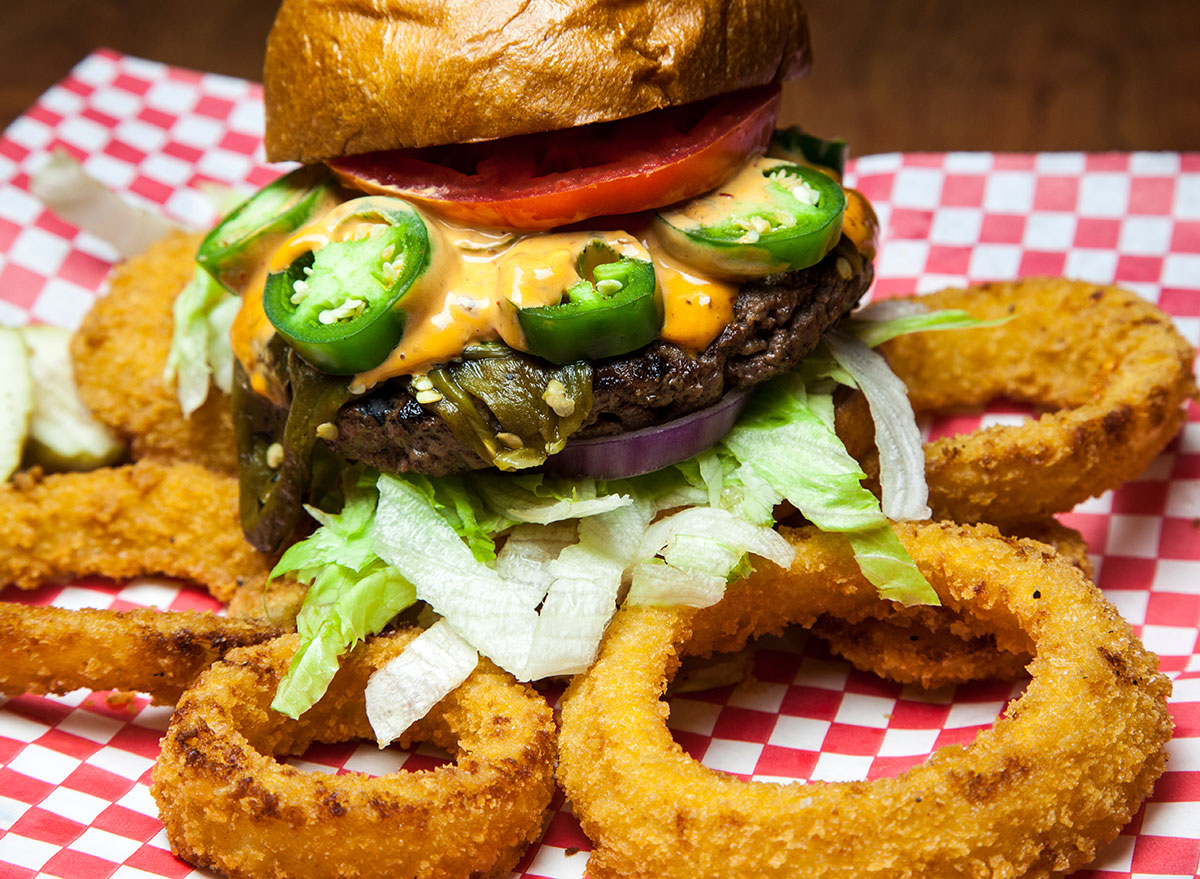 New Mexico residents love their burgers with a little heat! They can't get enough of green chile-topped burgers in their delivery orders.
You didn't think New Yorkers would miss getting their favorite slices delivered, did you? Cheese pizza is king, even if you can't get to your favorite slice shop right now.
Whether or not it's Taco Tuesday, getting Mexican food delivered is never a bad idea. We just wonder if those Carolinians prefer hard-shell tacos or soft tacos.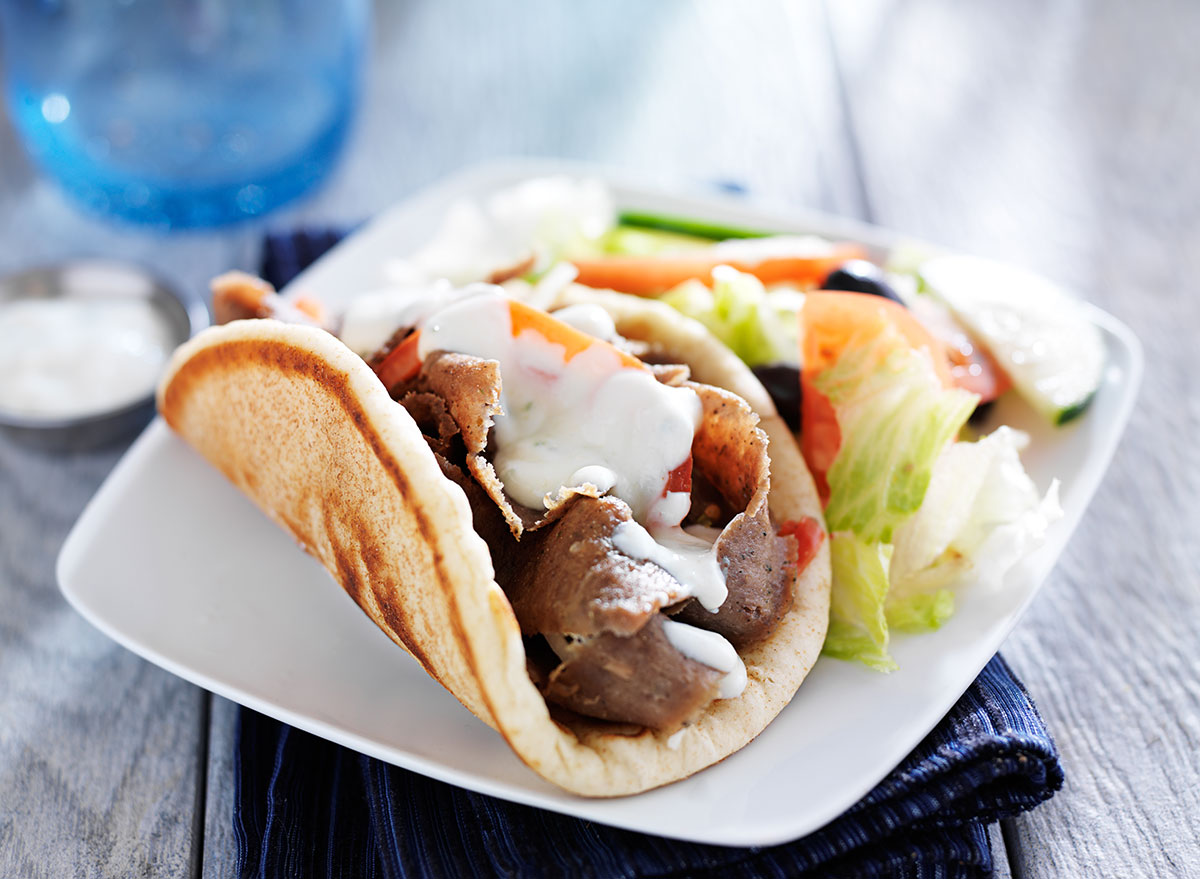 North Dakota is another state that loves Greek gyros, and we don't blame them!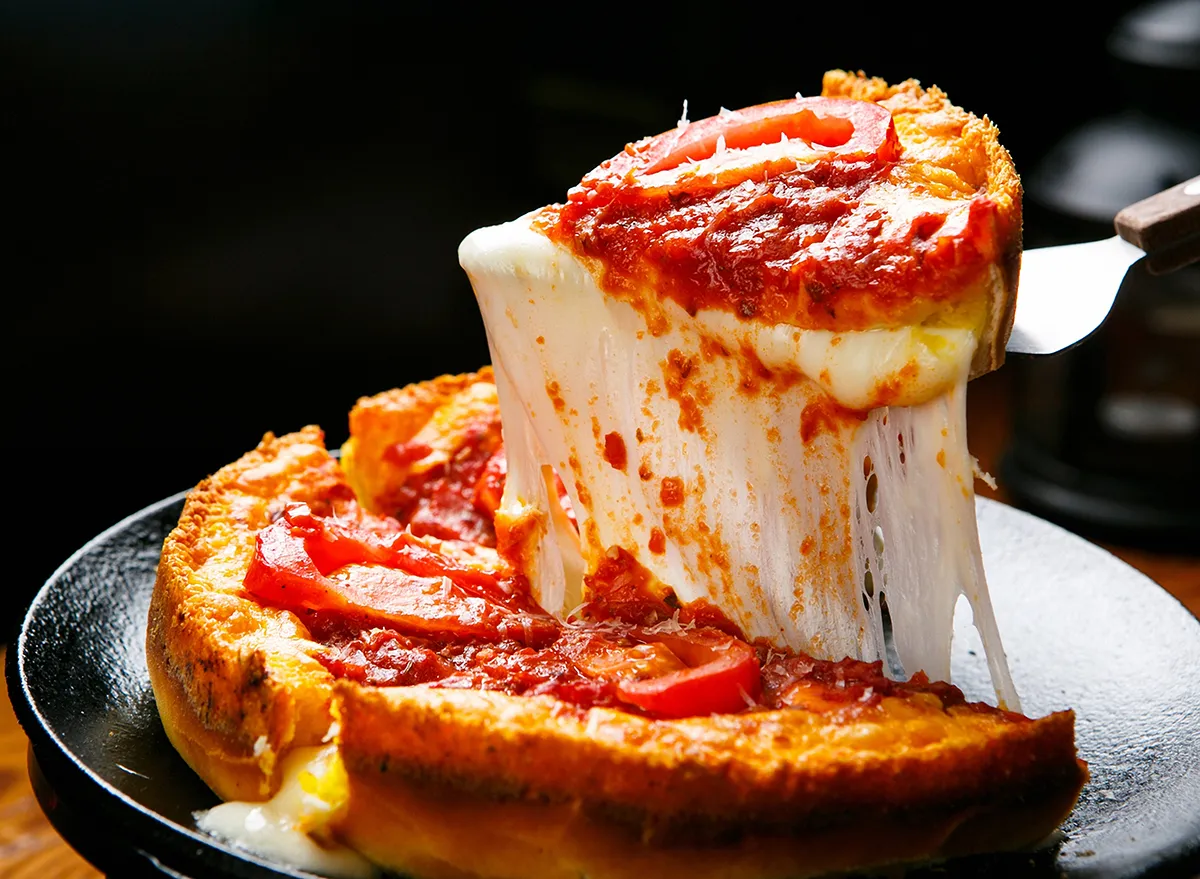 Chicago isn't the only place that loves deep-dish pizza. Ohio residents can't get enough of this style either!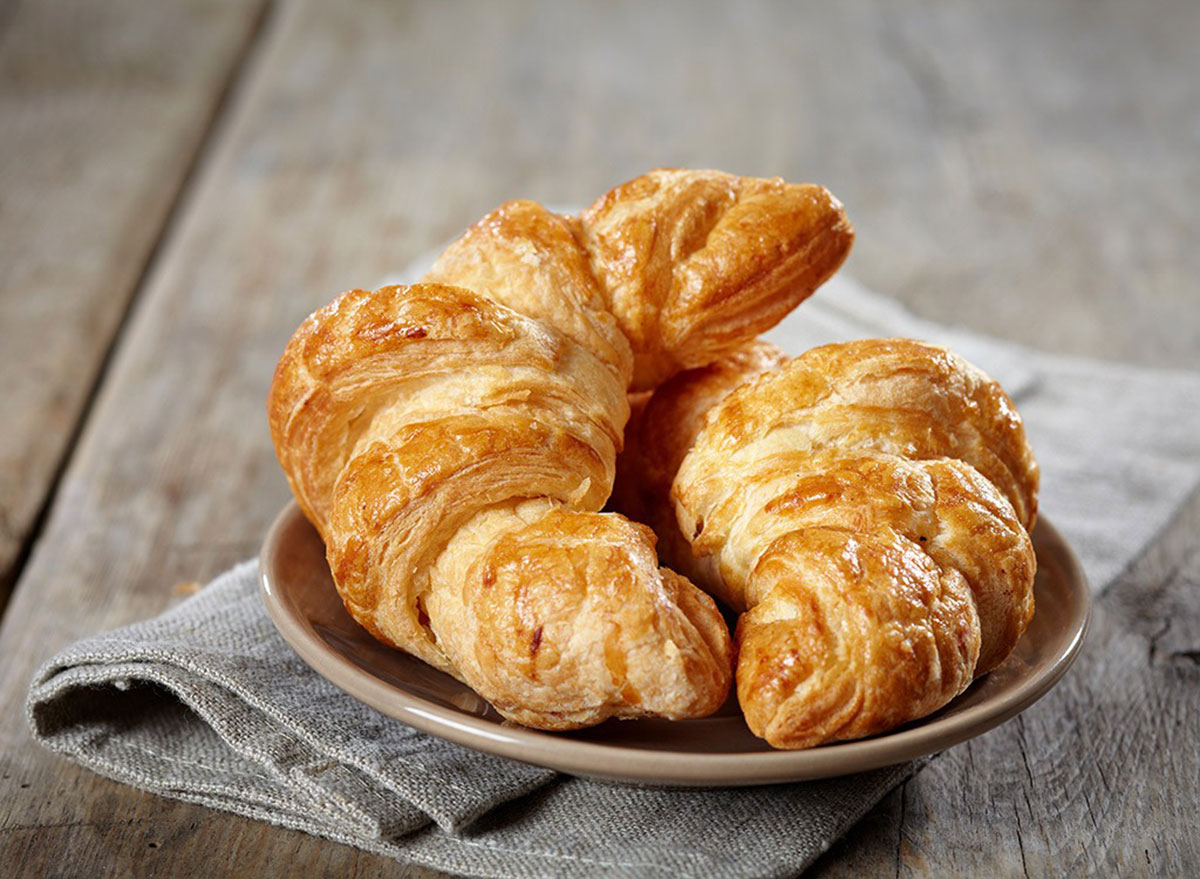 Delivery isn't just for lunch and dinner foods! Oklahoma residents are leveling up by having croissants delivered right to their doors.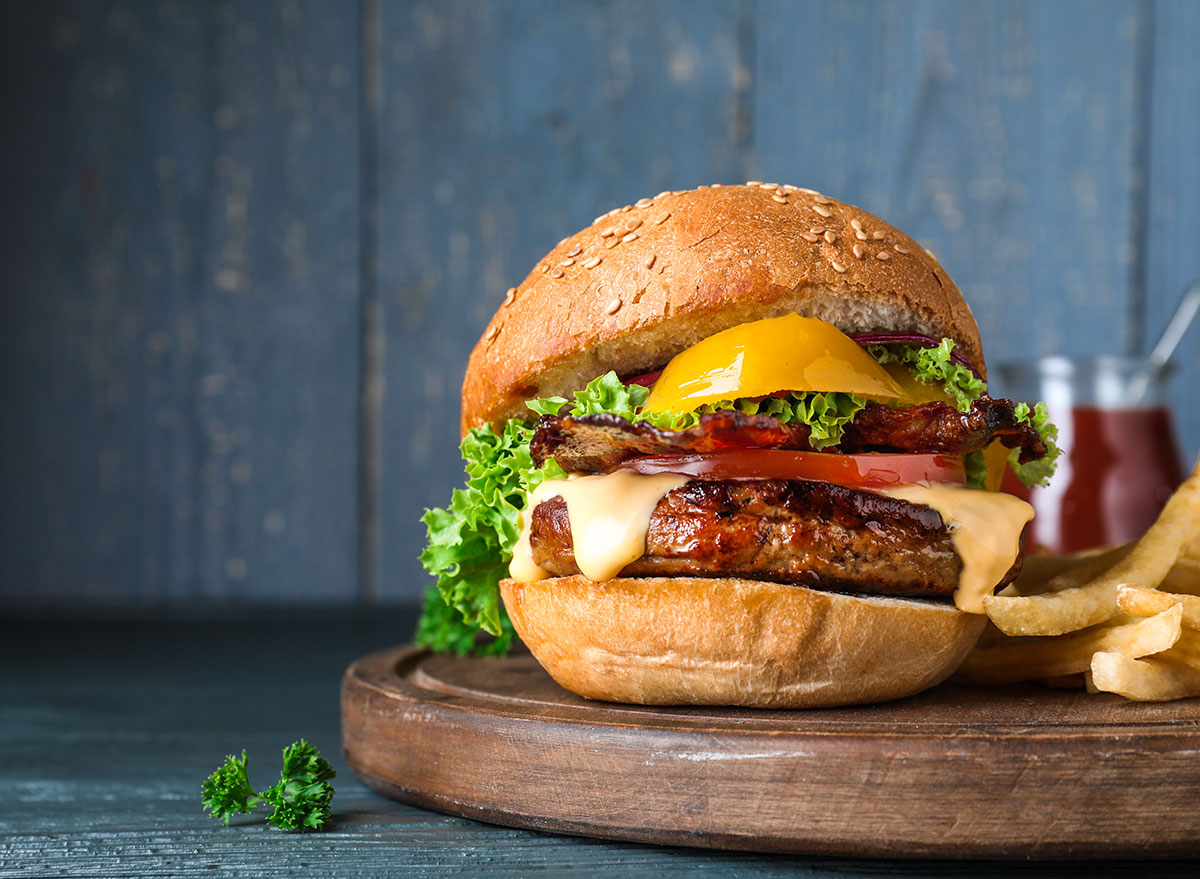 Whatever you choose to load your burger with, you can't go wrong. Veggies, bacon, cheese, onion straws—there's no wrong way to top a burger.
PENNSYLVANIA: Italian Hoagies
Pennsylvania residents love a good sandwich, and the Italian hoagie takes the cake.
RHODE ISLAND: General Tso's Chicken
Like Massachusetts, Rhode Island loves crispy General Tso's chicken. Save some for us!
South Carolina residents aren't afraid to get sushi delivered to their door. More seafood for them!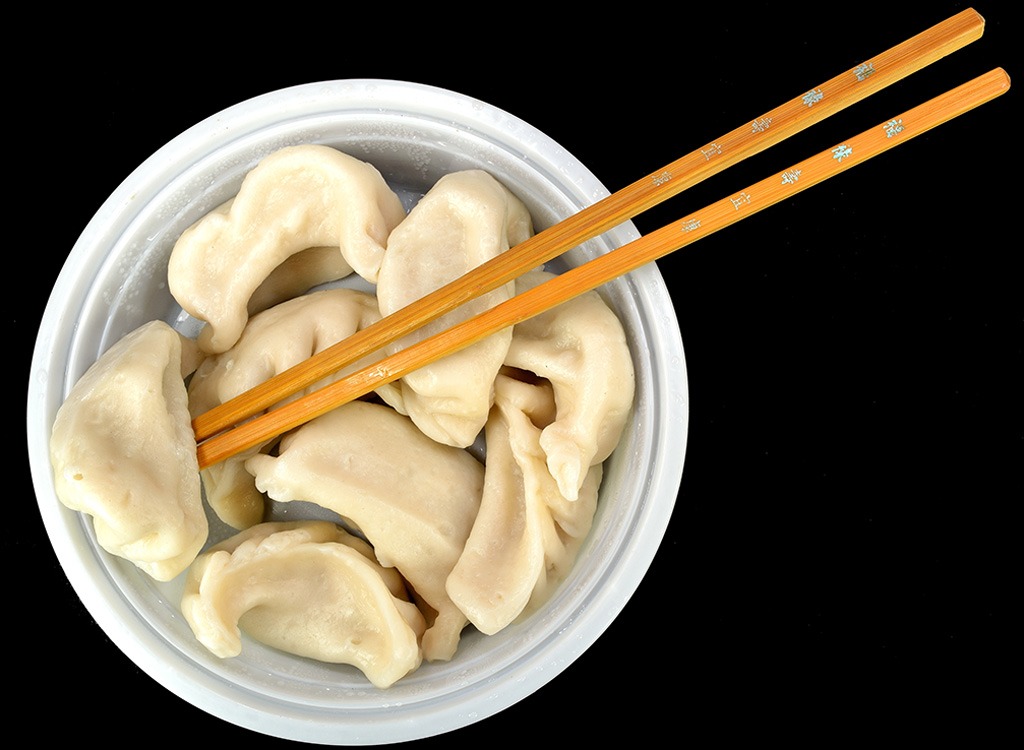 From soup dumplings to pan-fried vegetarian ones, this is one dish that's sure to please a variety of palates. They're perfect for delivery, too—have you ever had a soggy dumpling?
TENNESSEE: Chicken Tenders
Sometimes, it's best to keep it simple with time-honored comfort food. That's where chicken tenders come in.
Texans aren't letting the pandemic stop them from enjoying the crawfish season! We have to respect their dedication to seafood.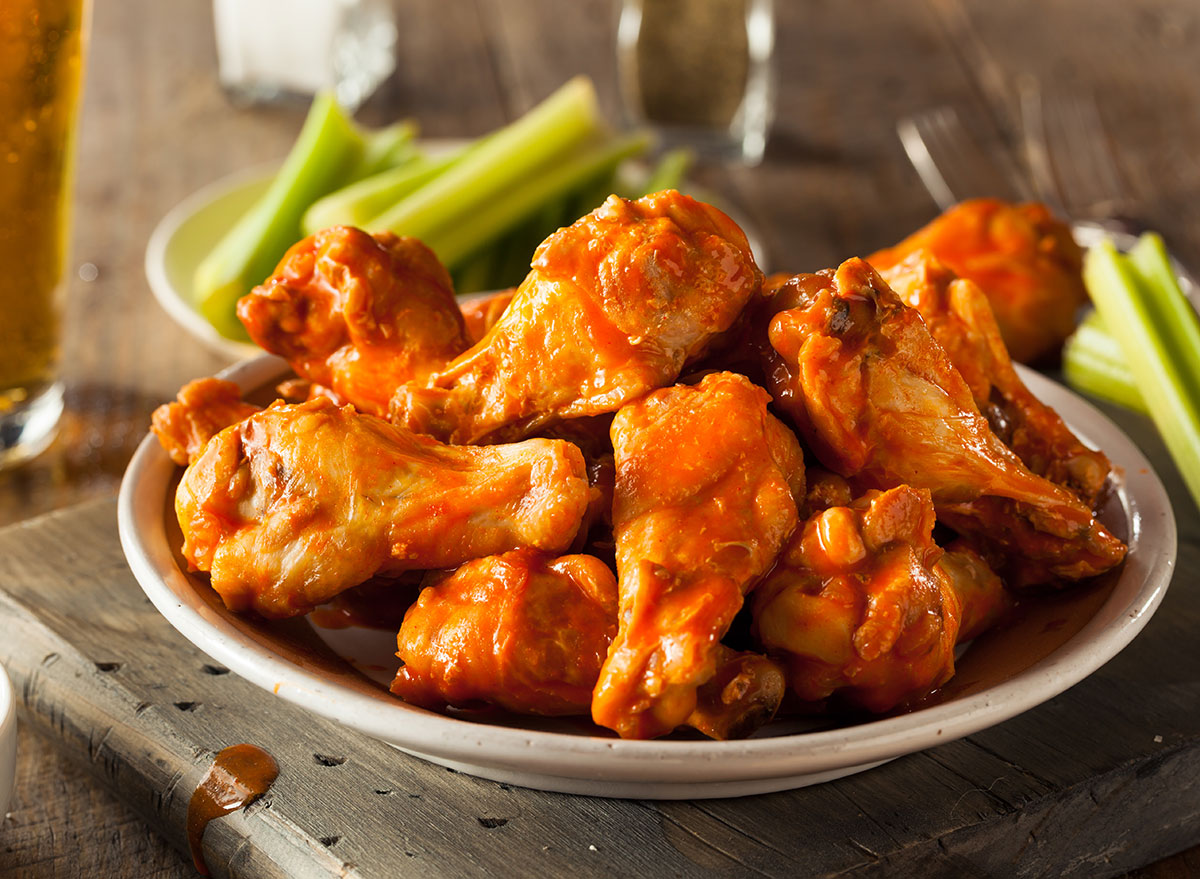 Like Georgia, Utah loves having wings delivered. Want to make your own at home? Try this Simple Buffalo Chicken Recipe.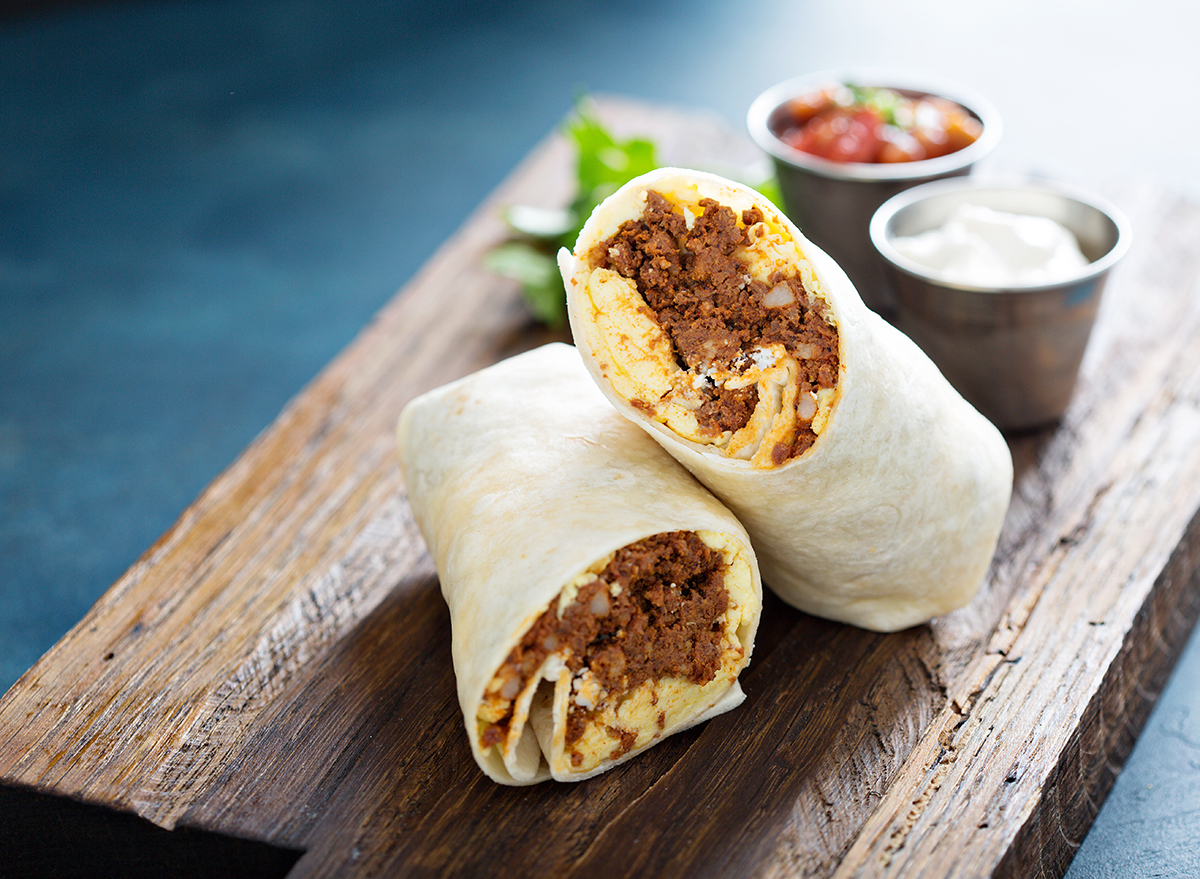 Burritos are another food that holds up well when delivered. The heat is packed into the rolled tortilla, so it won't arrive cold or soggy.
Want to make your own burrito at home? Try our Chicken Fajita Burrito Recipe.
Tacos for the win! Virginians are enjoying Taco Tuesday any time of the week.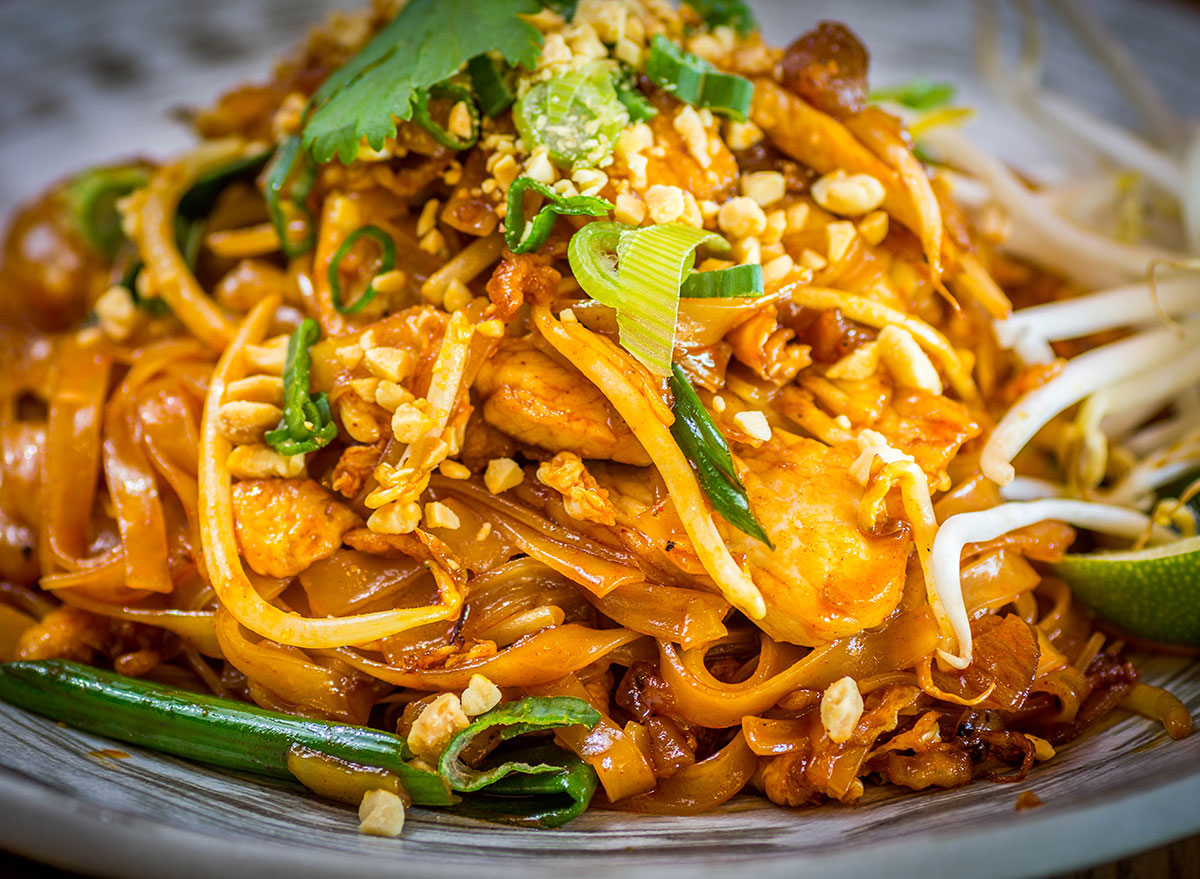 Maine and Washington have one big thing in common: their love of Pad Thai. Delivery definitely beats the frozen version!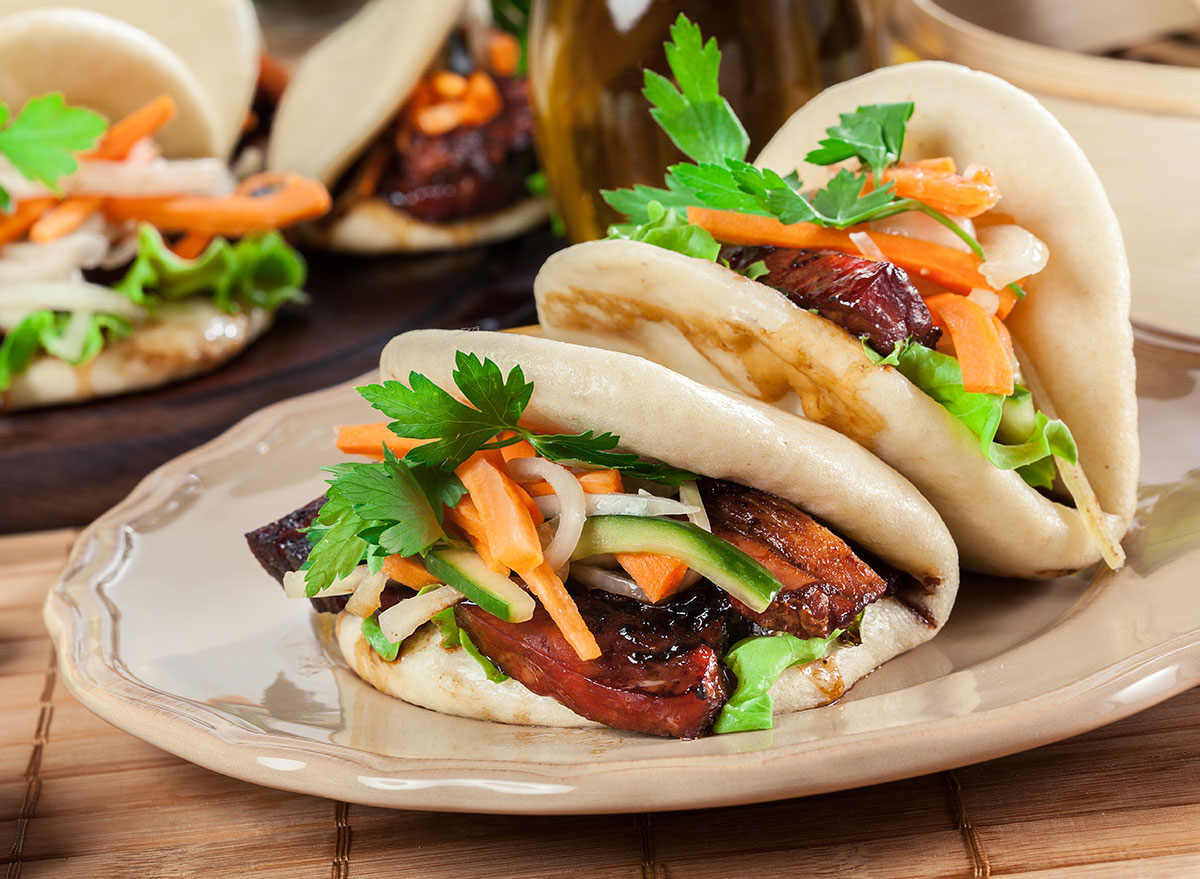 West Virginia is doing delivery right! Fluffy bao buns packed with meat and fresh veggies…sounds like the perfect dinner to us.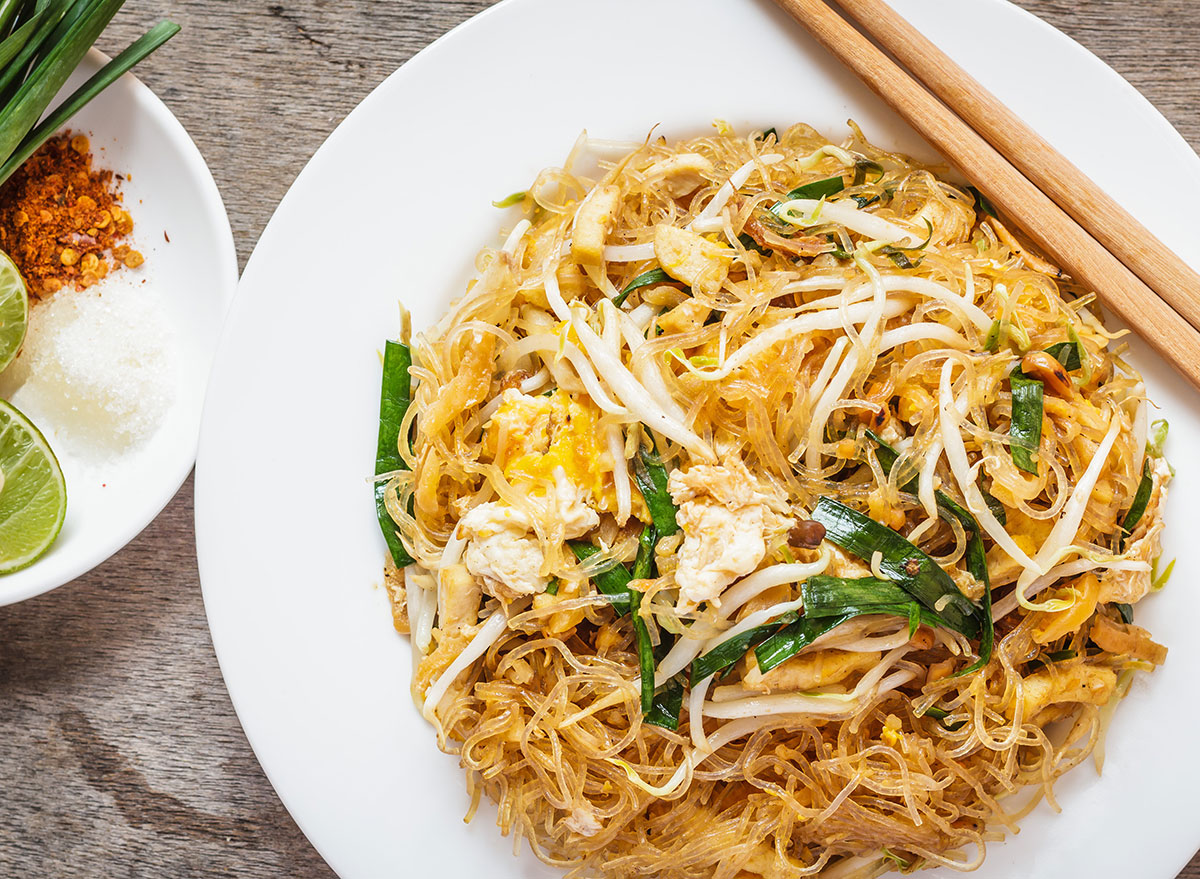 One more vote for pad Thai! Wisconsin knows that comfort food is best, especially during a pandemic.
Naan is one of the most delicious bread items out there, and Wyoming knows it. Rock on, Wyoming!
Inspired to buy some takeout food of your own? Don't miss The Best Places Offering Takeout & Delivery in Every State.
Eat This, Not That!
Inspired by The New York Times best-selling book series, Eat This, Not That! is a brand that's comprised of an award-winning team of journalists and board-certified experts, doctors, nutritionists, chefs, personal trainers, and dietitians who work together to bring you accurate, timely, informative, and actionable content on food, nutrition, dieting, weight loss, health, wellness, and more.
Read more about Eat This