5 Fast-Food Tacos With the Highest Quality Ingredients
These five fast-food tacos are dietitian-approved in terms of providing prime ingredients
Let's taco-bout fast-food tacos, shall we? While we will be hard-pressed to find a person that isn't thrilled by the notion to go out for a taco dinner at a trendy restaurant, not as many may be as pumped to hit up a drive-thru for their taco fix, especially if a person is focused on eating quality ingredients.
Fast-food tacos get a bad rap. It is true that there are some bad players in the taco world when it comes to the ingredients that are used to create the beloved dish, but isn't that the case with everything? The truth is that there are some fast-food tacos that are made with impressively high-quality ingredients and they taste fantastic to boot. And data shows that taco eating in general is linked to consuming less overall energy and more fiber consumption—two factors that help support weight loss and overall health for many people.
No matter whether you are team crunchy or soft shell, or corn or flour tortilla, you can delight in knowing that if you get a hankering for a taco when you are on the go, there are some great options for you to get your fix. With that in mind, here are the 5 fast-food tacos with the highest quality ingredients—and for more quality content to tide you over until Taco Tuesday rolls around again, check out 5 Discontinued Taco Bell Items Customers Are Still Drooling Over.
Taco Bell Soft Shell Taco With Chicken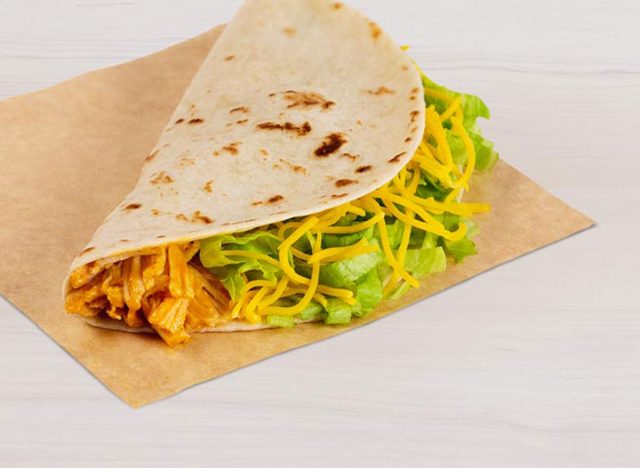 Per Taco
: 160 calories, 5g fat (2.5g saturated fat), 510mg sodium, 16g total carbs (1g fiber, 1g sugar), 12g protein
White meat real chicken, crunchy lettuce, cheese, and a warm flour tortilla makes for a simple yet delicious taco that isn't loaded with questionable ingredients. Feel free to ask for some fresh tomatoes in your taco for even more real veggies.
Del Taco Carne Asada Taco Del Carbon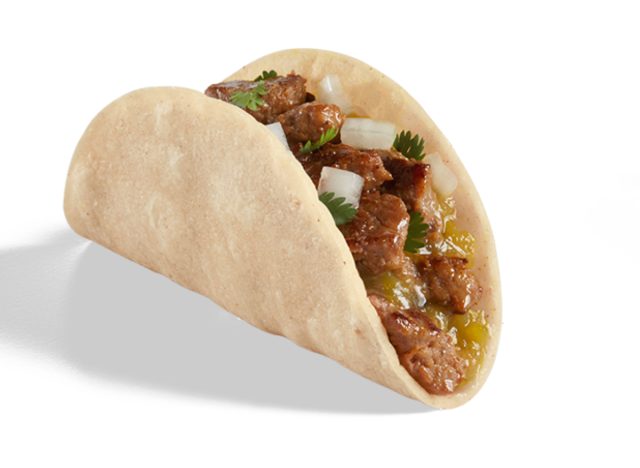 Per Taco
: 120 calories, 3.5g fat (1.5g saturated fat), 420mg sodium, 14g total carbs (1g fiber, 1g sugar), 10g protein
Made with freshly grilled carne asada, fresh diced onions, chopped cilantro, and tangy green sauce, and a warm corn tortilla, this quality taco is full of both flavor and nutrition.
Chipotle Create Your Own Taco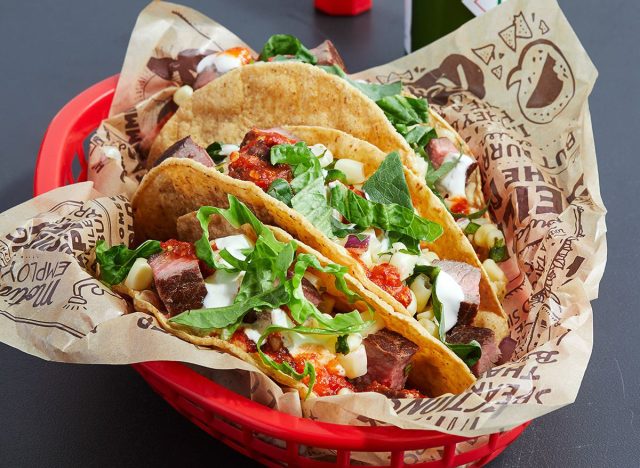 Per Order of Tacos
: 390–1,140 calories, depending on how you customize your order
Chipotle allows you to customize your taco based on your preferences. From freshly cooked chicken, steak, or carnitas as some protein options to toppings like fresh lettuce and cooked fajita peppers, there is no shortage of good-for-you and quality ingredients. Top your taco with some chili corn salsa for an ultimate high-quality kick.6254a4d1642c605c54bf1cab17d50f1e
Baja Fresh Grilled Shrimp Taco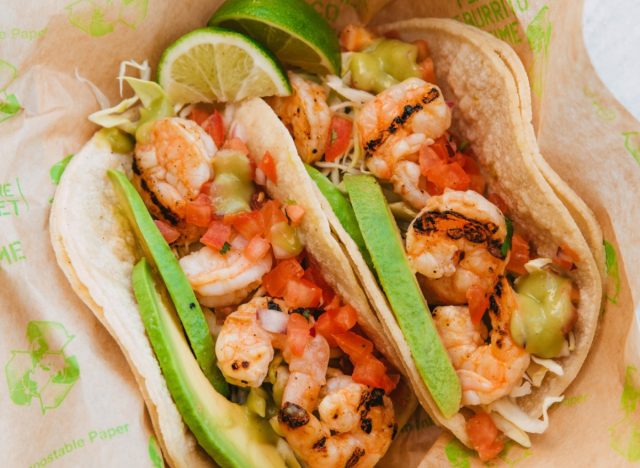 Per Taco
: 180 calories, 7g fat (1g saturated fat), 690mg sodium, 21g total carbs (4g fiber, 3g sugar), 10g protein
Grilled shrimp topped with avocado, cabbage, freshly made pico de gallo, and avocado salsa makes for a taco that is packed with quality ingredients. While eating shrimp at a fast service restaurant may not be top-of-mind, Baja Fresh does it right and it is certainly worth exploring.
Carl's Jr. Chicken Soft Taco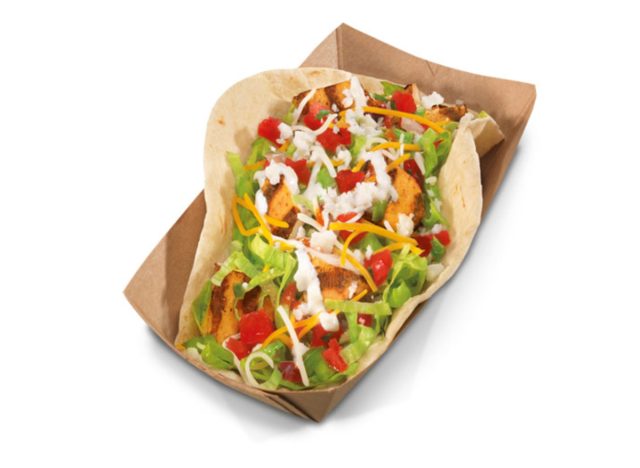 Per Taco
: 250 calories, 12g fat (6g saturated fat), 740mg sodium, 18g total carbs (1g fiber, 1g sugar), 16g protein
Bursting with quality ingredients like charbroiled chicken, tomatoes, real cheese, lettuce, and pico de gallo, there is nothing wrong with this fast-food taco when it comes to looking at quality ingredients. You won't find any questionable sauces or ingredients in this one.
Lauren Manaker MS, RDN, LD, CLEC
Lauren Manaker is an award-winning registered dietitian, book author, and recipe developer who has been in practice for almost 20 years.
Read more about Lauren