20 Thanksgiving Sides You Can Cook in the Microwave
Streamline your festive party and save major time with these no-fuss noshes.
The typical American spends nearly quadruple more time sweating in the kitchen on Thanksgiving compared to a typical weekend day, according to the USDA. We get it: the roasted centerpiece takes long enough. So save time—and oven space—by hitting the "easy button" with these showy microwave side dishes.
From soups and salads to bread and dips, these microwave recipes will make your holidays far less harried. It turns out, the nifty microwave oven can make some of the best holiday sides around.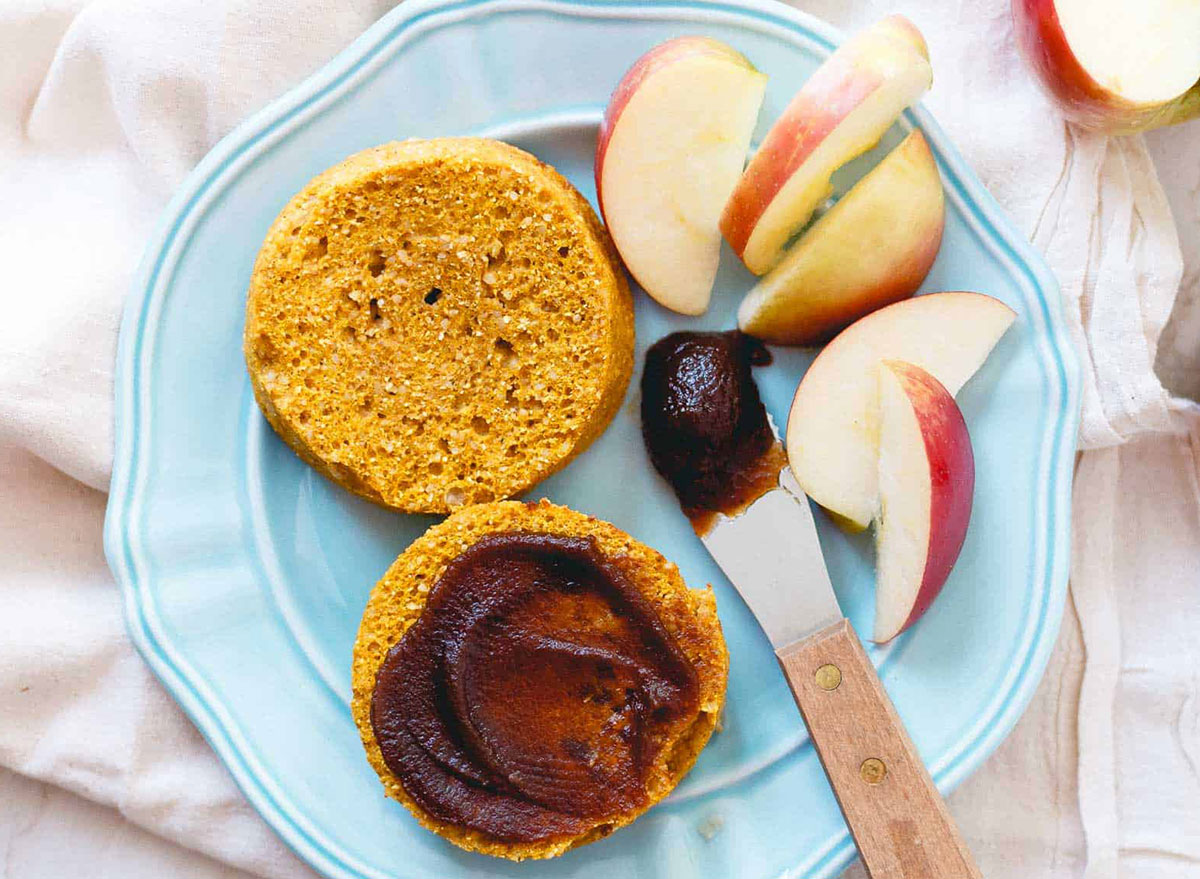 Steering clear of wheat? Bake a batch of these quick pumpkin English muffins. Made with coconut flour and cashew flour instead of all-purpose wheat flour, these muffins are gluten-free and Paleo-friendly. And the pumpkin puree and pie spice make them tender and tasty, too. Running to the Kitchen's base recipe is for one, so simply multiply by the number of people sharing your table and cook each in a separate ramekin.
Get the recipe from Running to the Kitchen.
Microwave Cheddar and Herb Biscuit in a Mug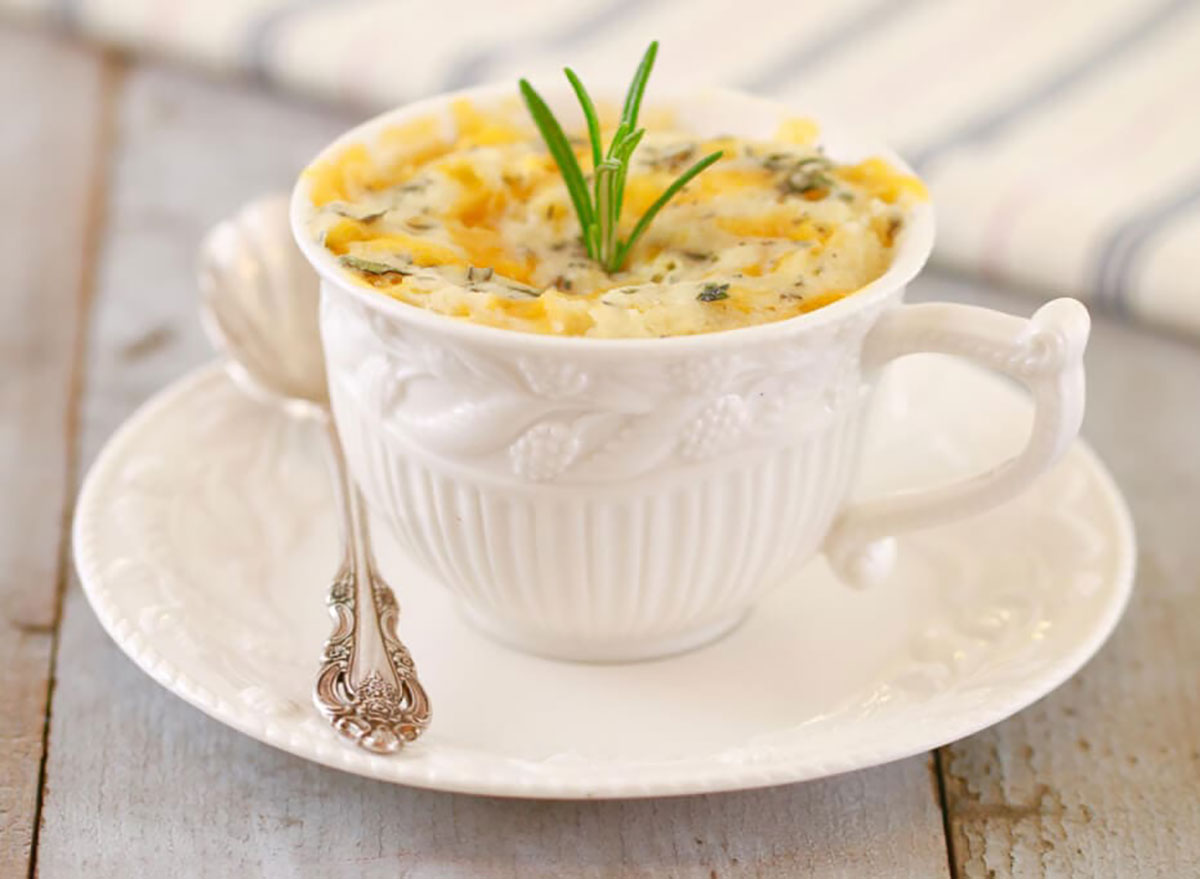 If you have 60 seconds, then you have all the time you need to "bake" Bigger Bolder Baking's savory muffins in your microwave. A pat of butter and a couple spoonfuls of cheddar cheese lend a crumbly, rich texture worthy of your holiday menu. Present them in an eclectic array of microwave-safe mugs to fit the party vibe.
Get the recipe from Bigger Bolder Baking.
Cauliflower Mashed Potatoes
Instead of serving your go-to mashed potatoes, why not swap the carby side for mashed cauliflower? Wholesome Yum recommends using the veggie's florets, microwaving them until fully cooked, and squeezing out all of the water after microwaving. These three secrets to success will leave you with a creamy, keto-friendly spud swap that's perfect for pairing with any entrée.
Get the recipe from Wholesome Yum.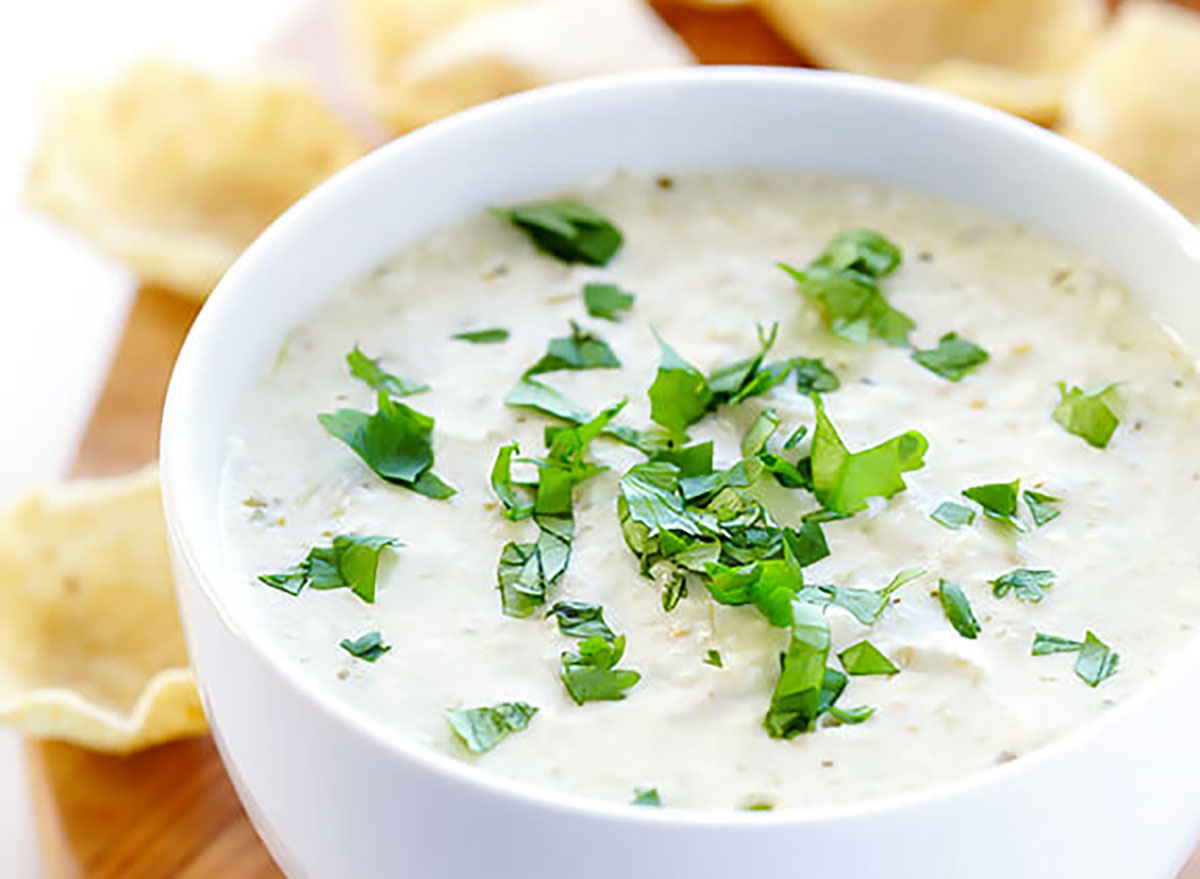 Cheese, please! Gimme Some Oven's queso is ideal for casual holiday parties. Cream cheese and salsa verde make snack magic once warmed together in the microwave. Serve this dunkable side dish with a platter of crudites and multicolored whole-grain tortilla chips.
Get the recipe from Gimme Some Oven. 
Grape and Bacon Goat Cheese Pops
Savory, sweet, salty, and tart all at once, a platter of these bite-sized snacks will disappear quicker than the last glass of eggnog. The only cooking required is crisping up the bacon in the microwave for the crumbly coating that surrounds the goat cheese-wrapped grapes. We're not forgetting about the entrée! Score 15 tricks on how to cook a five-star holiday ham.
Get the recipe from That's So Michelle.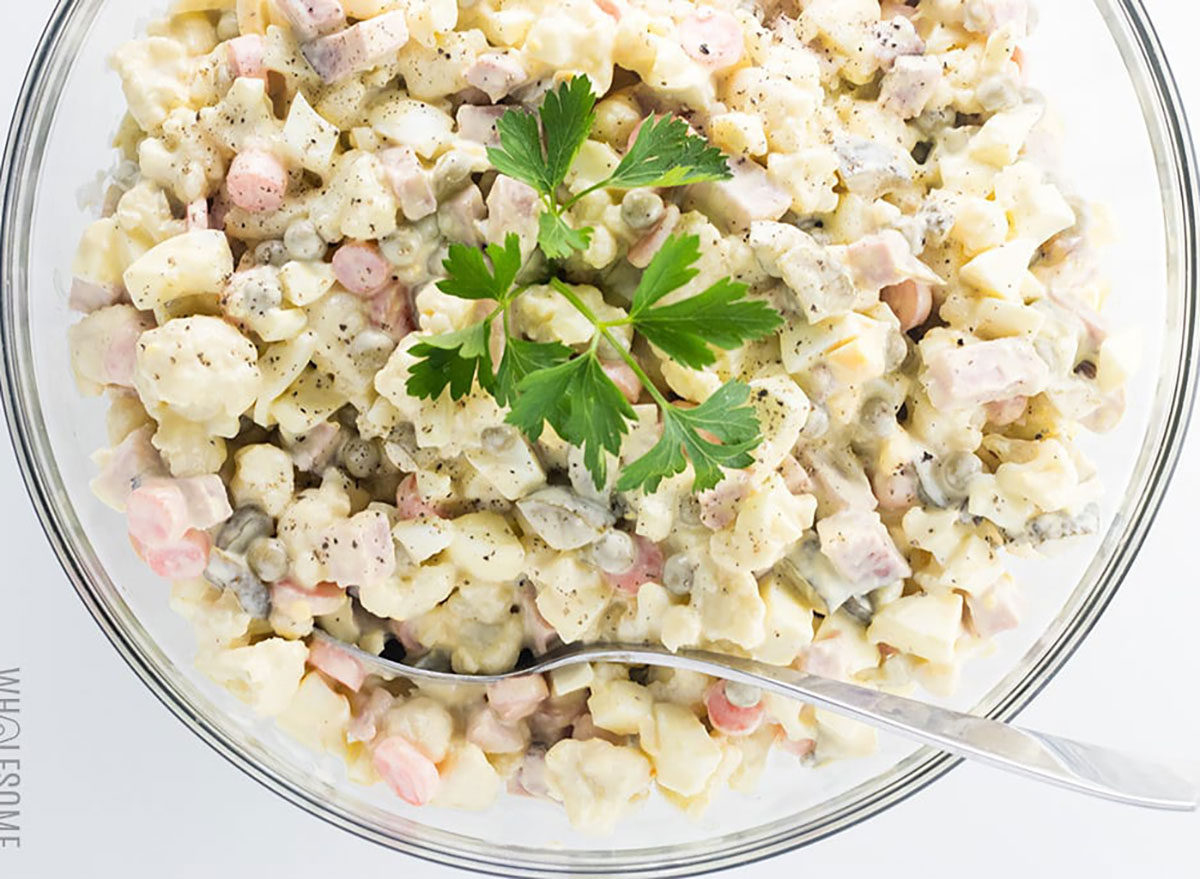 Wholesome Yum's twist in the classic Russian Olivier salad is a mainstay at holiday gatherings. And after skimming the easy instructions, we can understand why. The cauliflower and carrots are the only micro-cooked components, which get tossed with pickles, eggs (buy them hard-boiled), peas, and a mayo-based dressing. The result is an upgrade on the picnic favorite potato salad in a dinner party-worthy package.
Get the recipe from Wholesome Yum. 
Chocolate-Covered Strawberry Kale Salad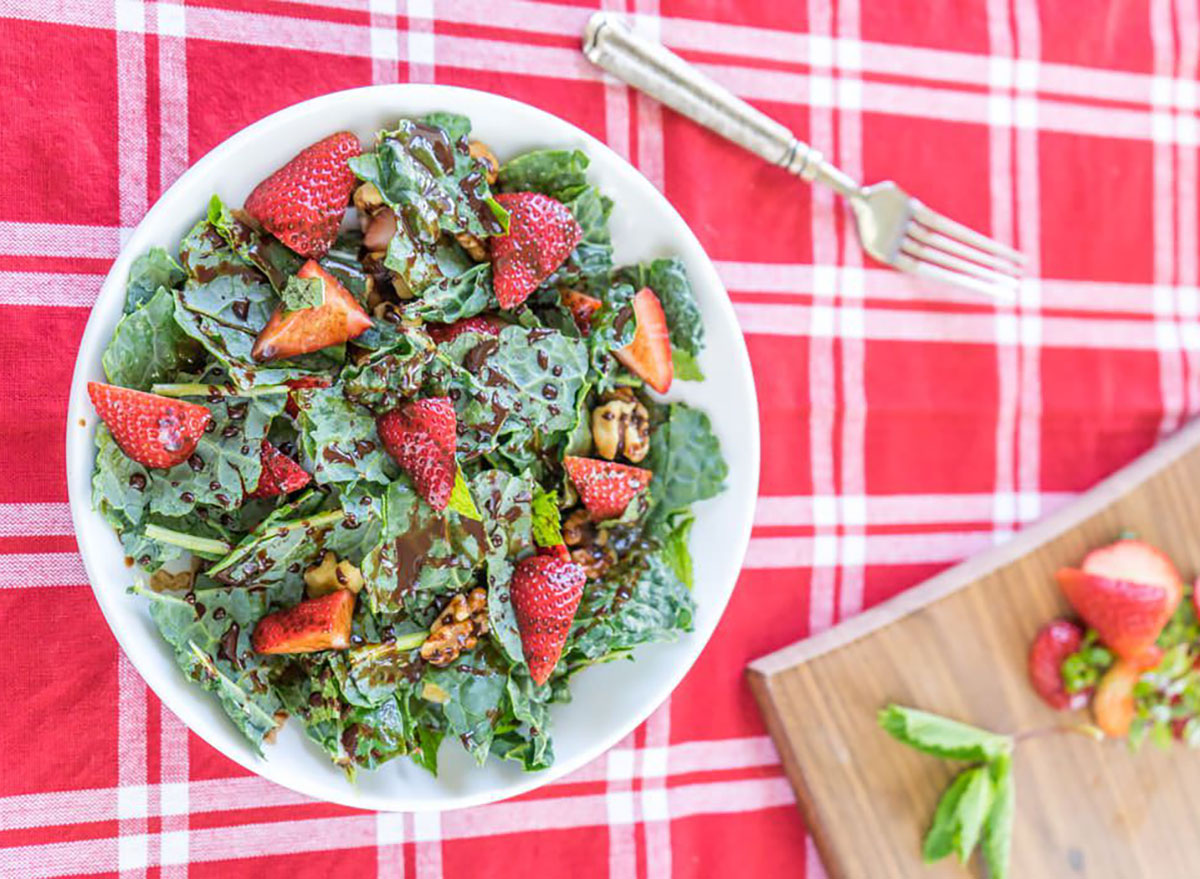 Come holiday season, it's fitting to serve a salad inspired by dessert! Sure, you could just sprinkle a handful of candied pecans over romaine, but we know you'd rather plate this red and green recipe from One Ingredient Chef. The kale, strawberries, and mint are refreshing and raw—and serve as a nice complement to the cocoa-powder-infused balsamic dressing. Microwave the vinegar, maple syrup, and cocoa for a few seconds to help them incorporate easily.
Get the recipe from One Ingredient Chef.
Because three kinds of cheese are better than one, this kid-friendly side dish dreamed up by The Seasoned Mom features cream cheese on the bottom as well as mozzarella and Parmesan on top. In between the two, layer marinara sauce, turkey pepperoni, and your go-to veggie toppings. Then, microwave it for two minutes and pair with a "crust" of toasted baguette slices or warm breadsticks.
Get the recipe from The Seasoned Mom.
Roasted Butternut Squash Carrot Soup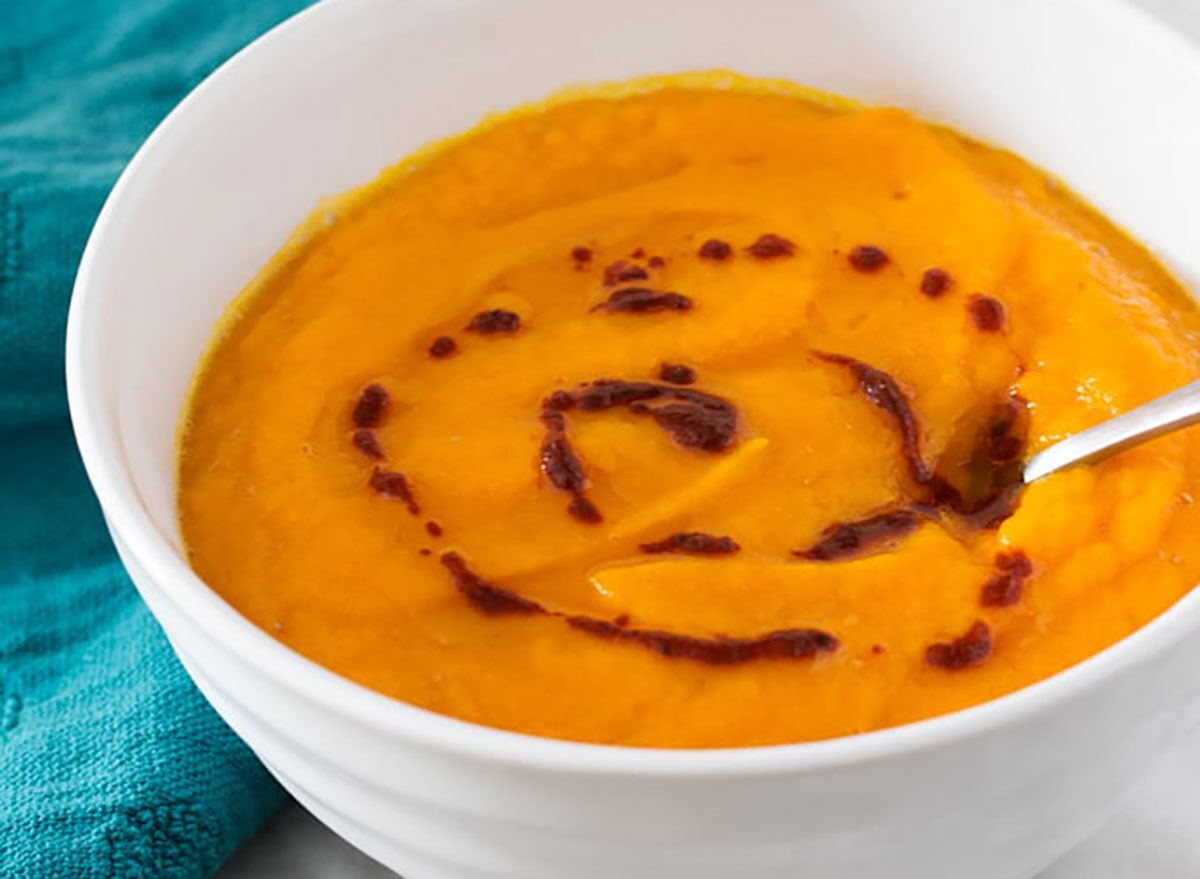 Blender Happy proves that you can use your blender for more than just smoothies with this winter squash and carrot soup. Start with leftover roasted vegetables from last night's dinner and blend with broth and garlic for a bisque-like bowl. For those who own a blender without a built-in cooking function, microwave each bowl before serving for one minute or until warm.
Get the recipe from Blender Happy.
Slather crostini with ready-almost-instantly ricotta to make one of our go-to microwave side dish recipes. Whole milk, lemon juice, and salt transform into spreadable cheese after about five minutes in the microwave and one hour of straining. Top the ricotta toasts with tomato bruschetta and fresh basil or pomegranate arils and mint for a showy holiday side dish.
Get the recipe from Eat Live Learn.
Get your greens with Well Plated's guacamole-inspired hummus. First, microwave thawed edamame (which adds protein and thickens the texture), then blend with avocado, cilantro, and other healthy holiday ingredients. The result is packed with healthy, satisfying fats.
Get the recipe from Well Plated.
One-Minute Brown Rice Risotto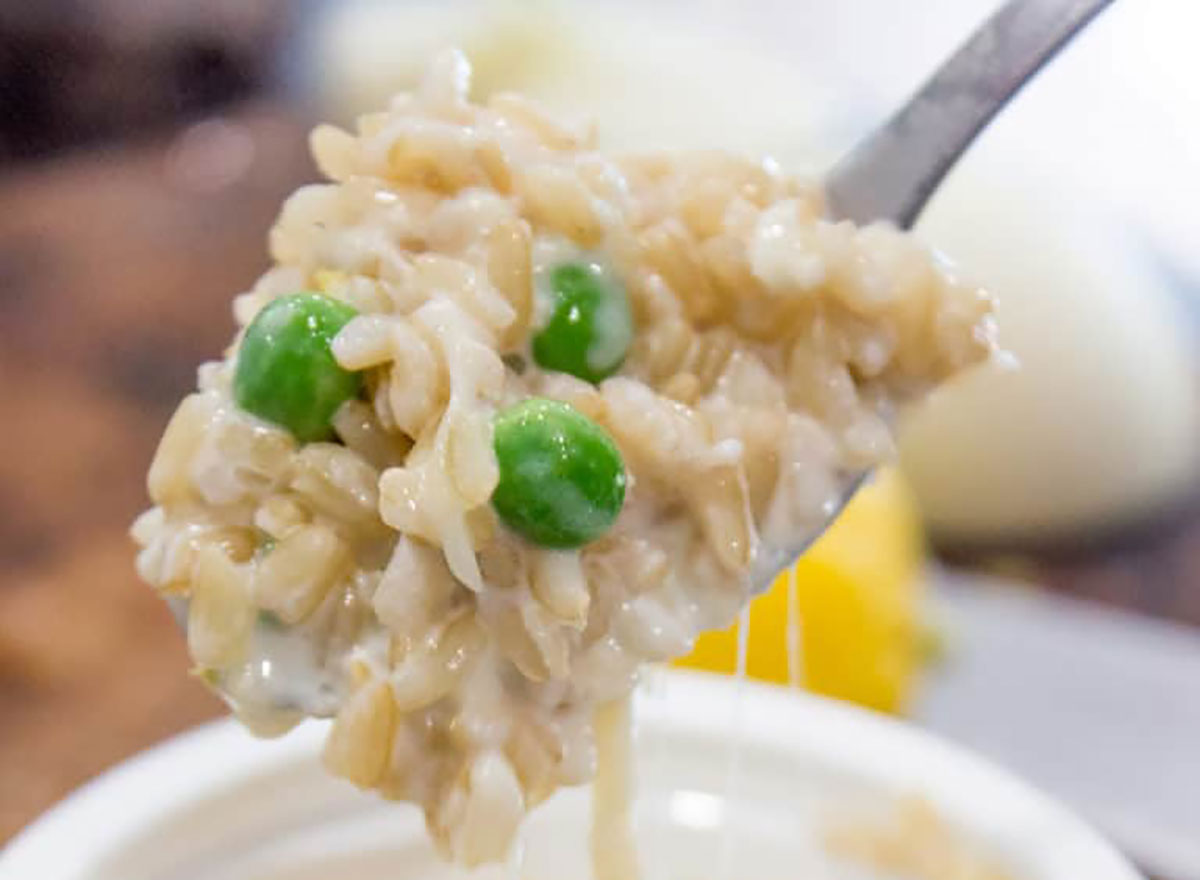 6254a4d1642c605c54bf1cab17d50f1e
Normally, risotto requires many minutes of repetitive stirring and sweating over the stove—but this 60-second side requires just the opposite. Ready-to-serve brown rice, heavy cream, and Parmesan cheese help it taste like you spent hours in the kitchen.
Get the recipe from Dinner Then Dessert.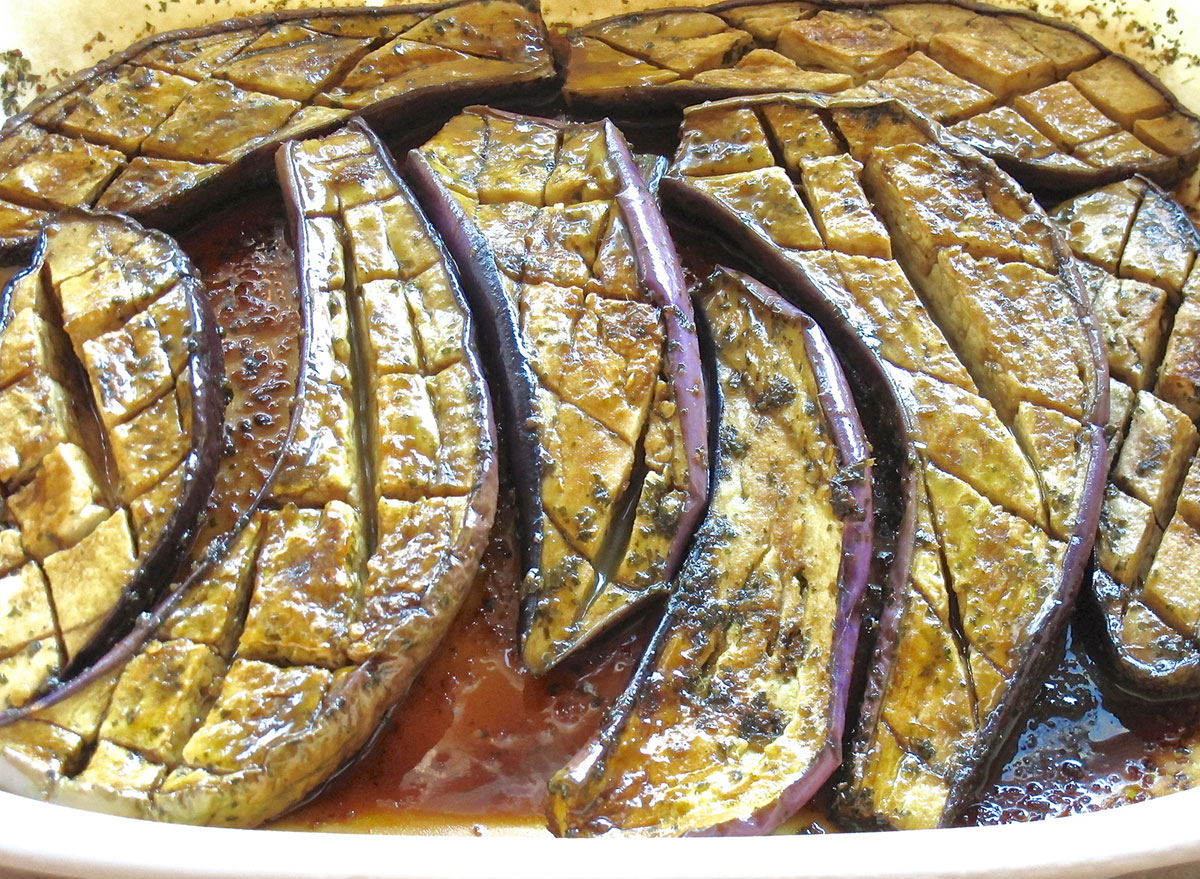 Add some Asian-inspired flair to your table in the easiest way possible with this marinated eggplant dish. Halve and score the flesh of Chinese eggplants so there's more surface area to soak up the soy-sesame marinade. After the veggie has bathed in the umami sauce for 45 minutes, all that's left to do is flip the halves skin-side down and microwave for 10 minutes.
Get the recipe from Tasting Page.
Beans, Greens and Grains with Lemon-Basil Vinaigrette
Bring a bit of springtime freshness to your holiday table with this wheatberry and white bean salad. Microwaved asparagus and a citrus dressing will remind you of the warmer days ahead, even if there's snow on the ground.
Get the recipe from Craving Something Healthy.
Crunchy Mediterranean Couscous Salad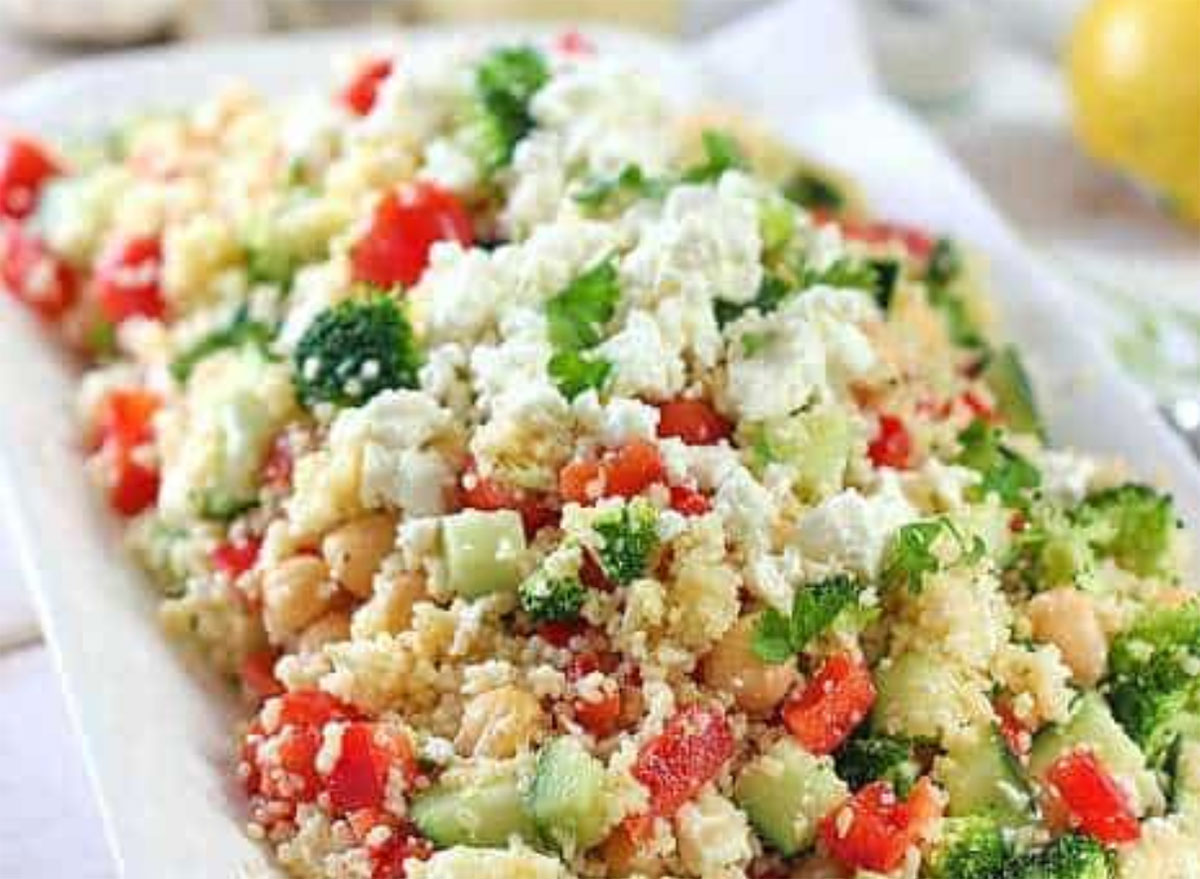 After microwaving the grains for Laughing Spatula's veggie-centric couscous and chickpea salad, fold them together with the fiber-rich legume, plus broccoli, cucumber, tomato, and red bell pepper. Add a handful of feta for a salty kick and a splash of lemon vinaigrette for a salad guests will reach to for seconds.
Get the recipe from Laughing Spatula.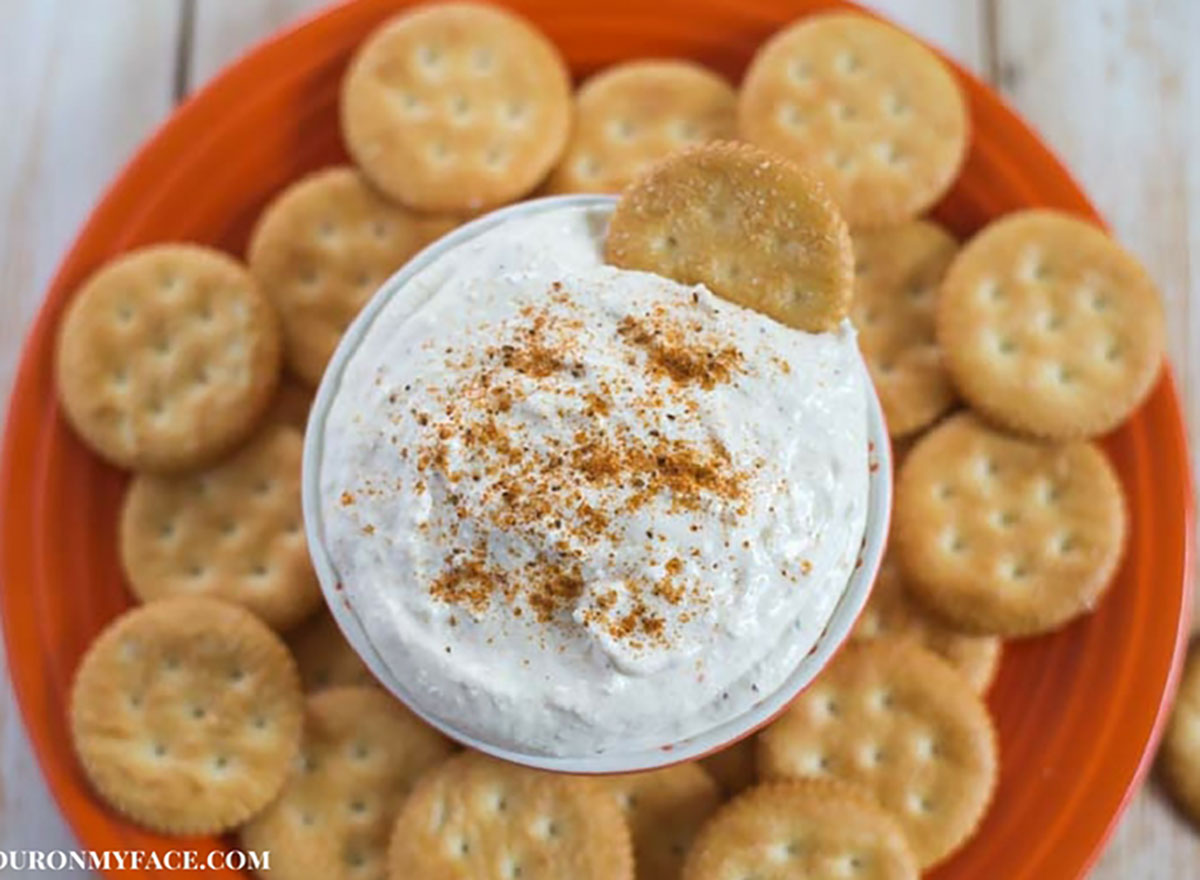 Go fish! Okay, seafood, with Flour on My Face's Old-Bay-seasoned crab dip. Cream cheese, sour cream, and mayo join forces in the decadent base while canned crab makes it a cinch to stir together in a flash. Warm your bones by serving this creamy side dish straight from the microwave and pair it with a basket of crackers or old bay-dusted buttery biscuits. Because cheat meals don't count during the holidays, right?
Get the recipe from Flour on My Face.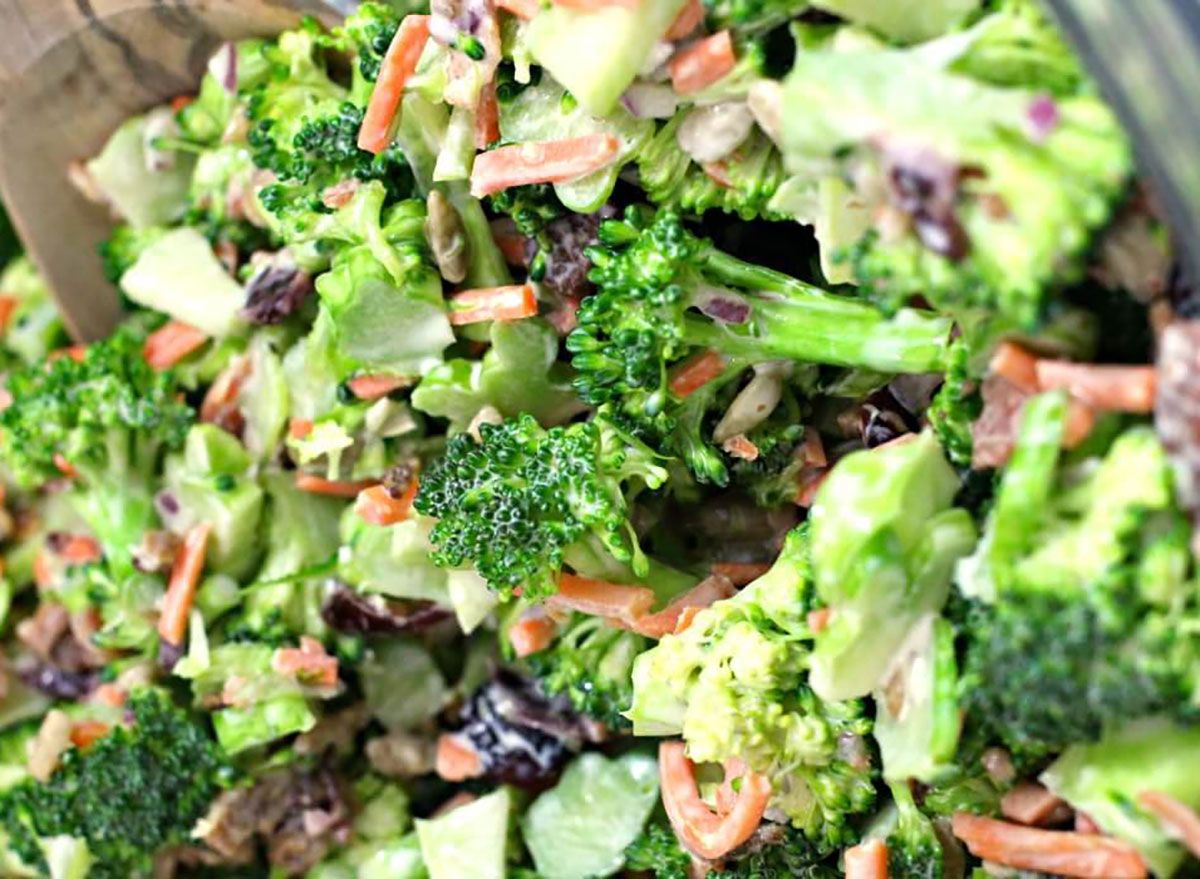 Because everything is better with bacon, add Mama Loves Food's festively-hued salad to your holiday spread. Hot-from-the-microwave bacon lends savory, salty goodness into each and every bite. Sunflower seeds, carrots, dried cranberries, and a mayo-based dressing help this taste just like the broccoli salad of your childhood potluck memories.
Get the recipe from Mama Loves Food.
BBQ Bacon Ranch Football Cheese Ball
This cheesy side is a surefire trophy-winner if you're hosting a squad of sports fans to watch the on-field action during your holiday gathering. Inspired by the winning combination of bacon (the only microwaved ingredient) and ranch, this cheese ball recipe combines barbecue-flavored cream cheese, a pecan-studded coating, and string cheese "laces" for extra points.
Get the recipe from Julie's Eats and Treats.
Classic Buttered Carrots and Peas
This side dish will pair with your holiday menu as perfectly as peas and carrots! To master this school-lunch-made-better recipe, cook the carrots for three minutes in the microwave first (choose raw for best results) and then stir in the frozen peas before heating for two more minutes. Strain any water, butter 'em up, and dig in.
Get the recipe from Dinner Then Dessert.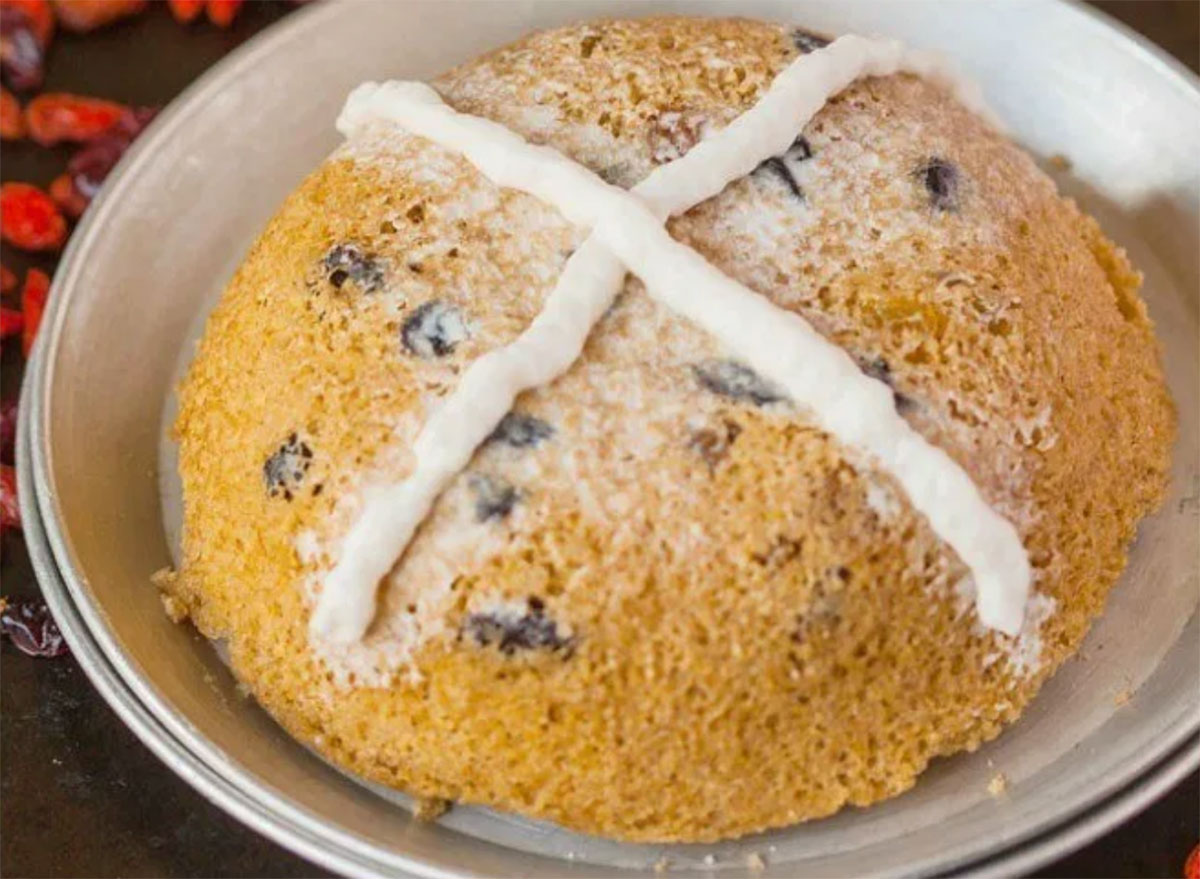 Yes, hot cross buns exist beyond the song you learned in music class! Big Man's World's hot cross buns are remarkably versatile with Paleo, gluten-free, and vegan variations. They're also appropriate parallel to dinner or even as a sweet dessert. Microwave the dried-fruit-flecked buns in mugs or bowls and finish with a cross of protein-packed frosting.
Get the recipe from The Big Man's World.
This list just goes to show that not everything has to be cooked stovetop or baked. As your Thanksgiving turkey cooks in the oven, let your microwave do some of the heavy lifting, too.
Karla Walsh
Karla Walsh is a freelance writer, editor and restaurant brand manager based in Des Moines, Iowa, where she reports on fitness trends, wellness research, psychology, and healthy recipes.
Read more about Karla