7 Ways to Make Flavored Butter at Home
Plus the perfect recipes to pair!
Newsflash: There's nothing wrong with butter. Not only does butter provide some health benefits, but it also makes practically anything you cook taste that much better. We like to enjoy butter in moderation, and especially love putting together different types of flavored butter to pair with some of our delicious recipes.
From savory to sweet kinds of butter, here are a few of our favorite flavored butter recipes to whip up at home—and the recipes to make that will perfectly pair!
How To Make Flavored Butter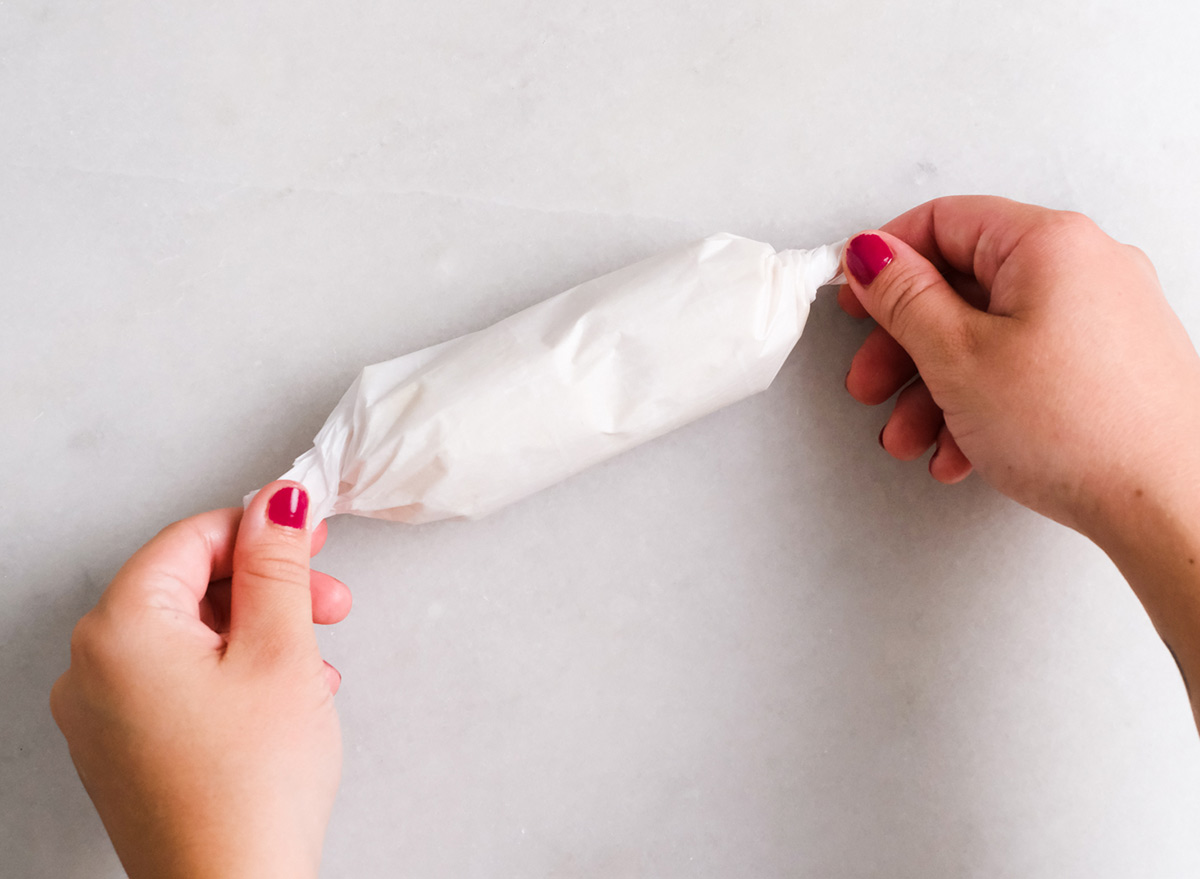 Before we dive into each flavor, it's important to know how to put together flavored butter at home. In order to do so, make sure the butter is at room temperature. Mix it together with the ingredients in a bowl with a rubber spatula. Once thoroughly mixed, scrape the butter onto a piece of parchment paper. Roll it up into a log, then twist the ends of the parchment paper to form it. Place in the fridge for at least 2 hours before using it!
Nothing beats the combination of salty and sweet, which is exactly what you get with this classic combination. Honey butter pairs really well on homemade biscuits, and if you're feeling funky, spread it on some homemade crispy chicken.6254a4d1642c605c54bf1cab17d50f1e
Ingredients:
1 stick of butter
2 Tbsp honey
1/2 tsp vanilla extract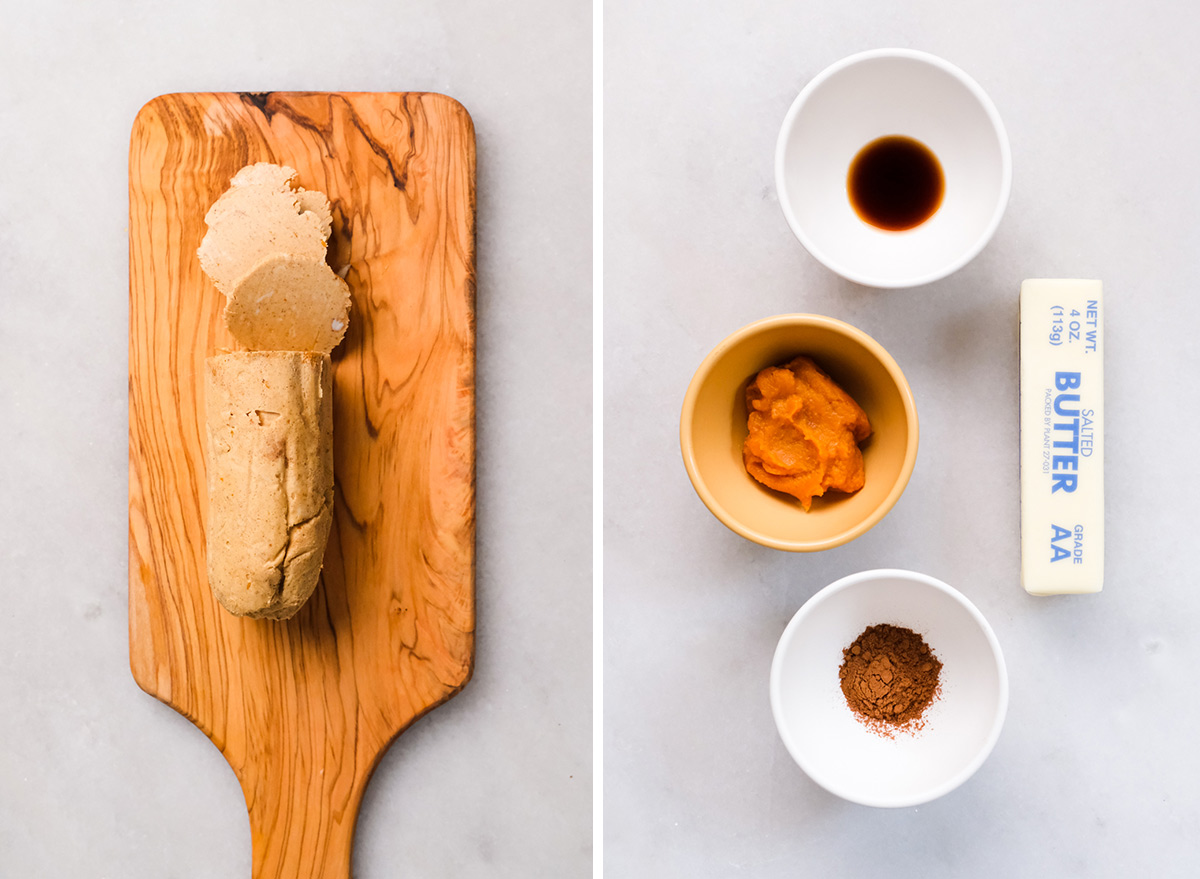 Pumpkin doesn't just have to be for your latte or pie! In fact, a can of pumpkin can be used for a lot of different recipes, and butter is certainly one of them. Get into that autumn mood by spreading some pumpkin spice butter on your buttermilk pancakes or waffles!
Ingredients:
1 stick of butter
2 Tbsp pumpkin puree
1 tsp pumpkin spice seasoning
1/2 tsp vanilla extract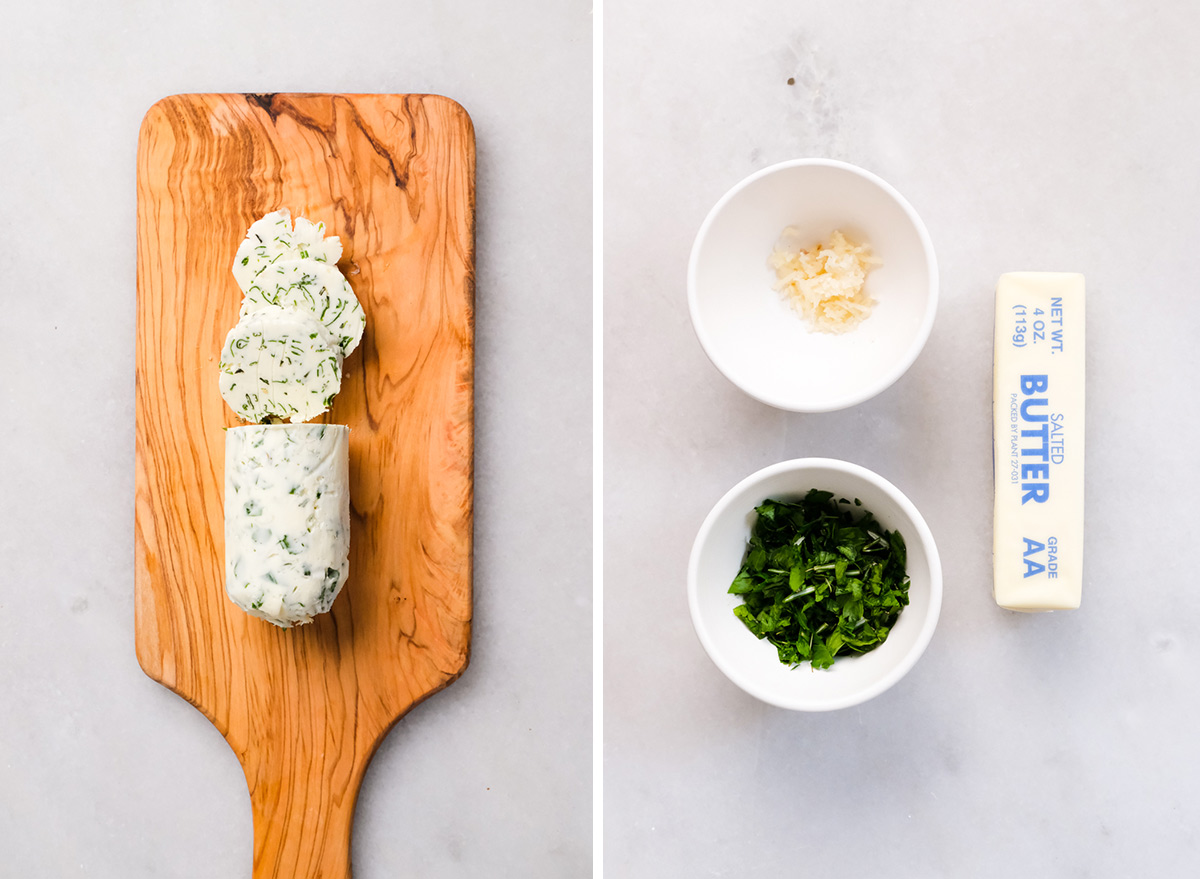 There are certainly a lot of different recipes you can make that will go well with this classic flavored butter, but we are particularly partial to melting some of this butter over homemade mashed potatoes!
Ingredients:
1 stick of butter
2 Tbsp fresh parsley, chopped fine
1 tsp fresh thyme, chopped fine
1 tsp fresh rosemary, chopped fine
2 garlic cloves, minced
Sure, you could spread this flavored butter on pancakes—that would seem like the perfect combination. But we also feel this maple butter pairs really well with warm slices of our zucchini bread! Especially if you add chocolate chips.
Ingredients:
1 stick of butter
2 Tbsp maple syrup
1/2 tsp cinnamon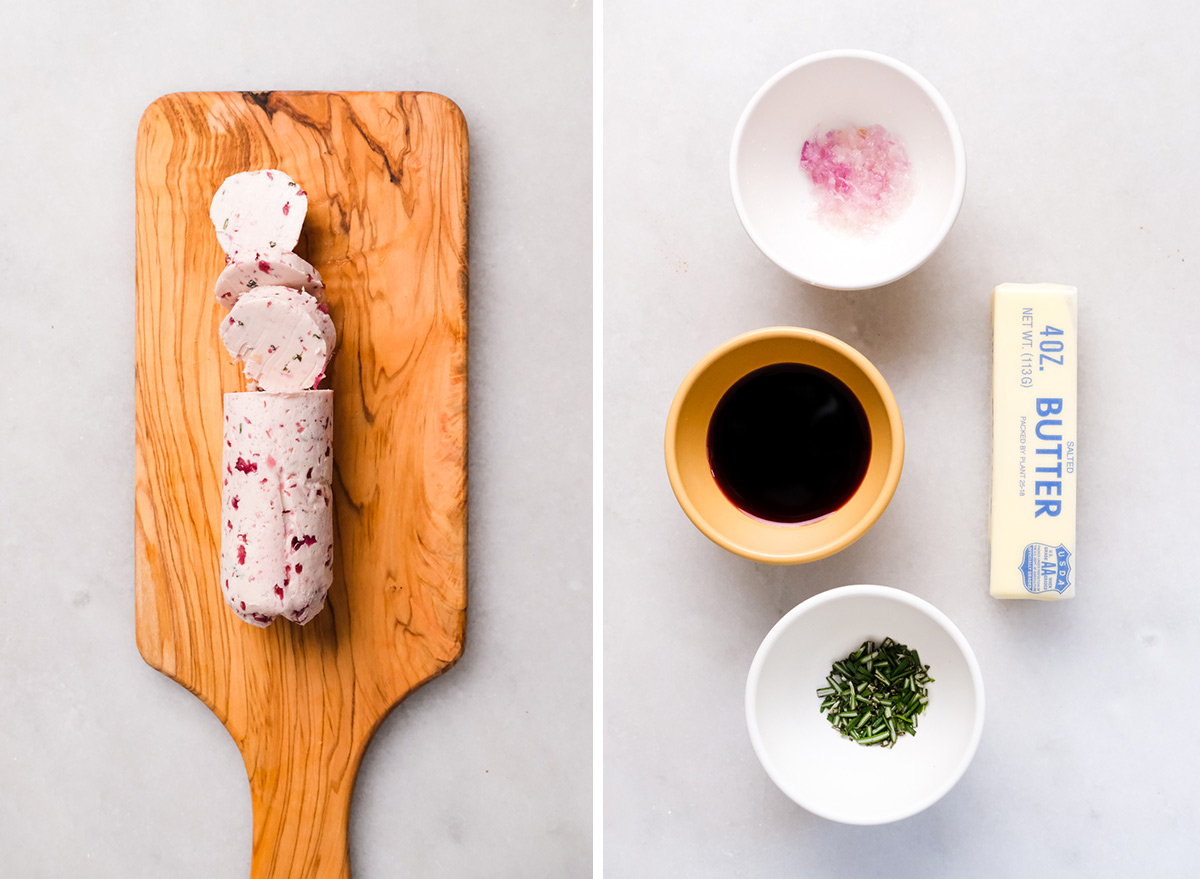 Red wine butter and steak go together like peanut butter and jelly. Spread a bit of this homemade red wine butter on a grilled steak, and serve with a side of oven-baked fries for the ultimate steak frites experience.
One note about the red wine butter! Make sure to reduce the red wine and the shallots together before adding it to the butter. You can do this by adding the red wine and the minced shallots to a saucepan and simmering it down to a syrup. You should get about 1-2 tbsp of liquid after.
Ingredients:
1 stick of butter
1/2 tsp fresh rosemary, chopped fine
1 shallot, minced
1/4 cup red wine
Dash of fresh cracked pepper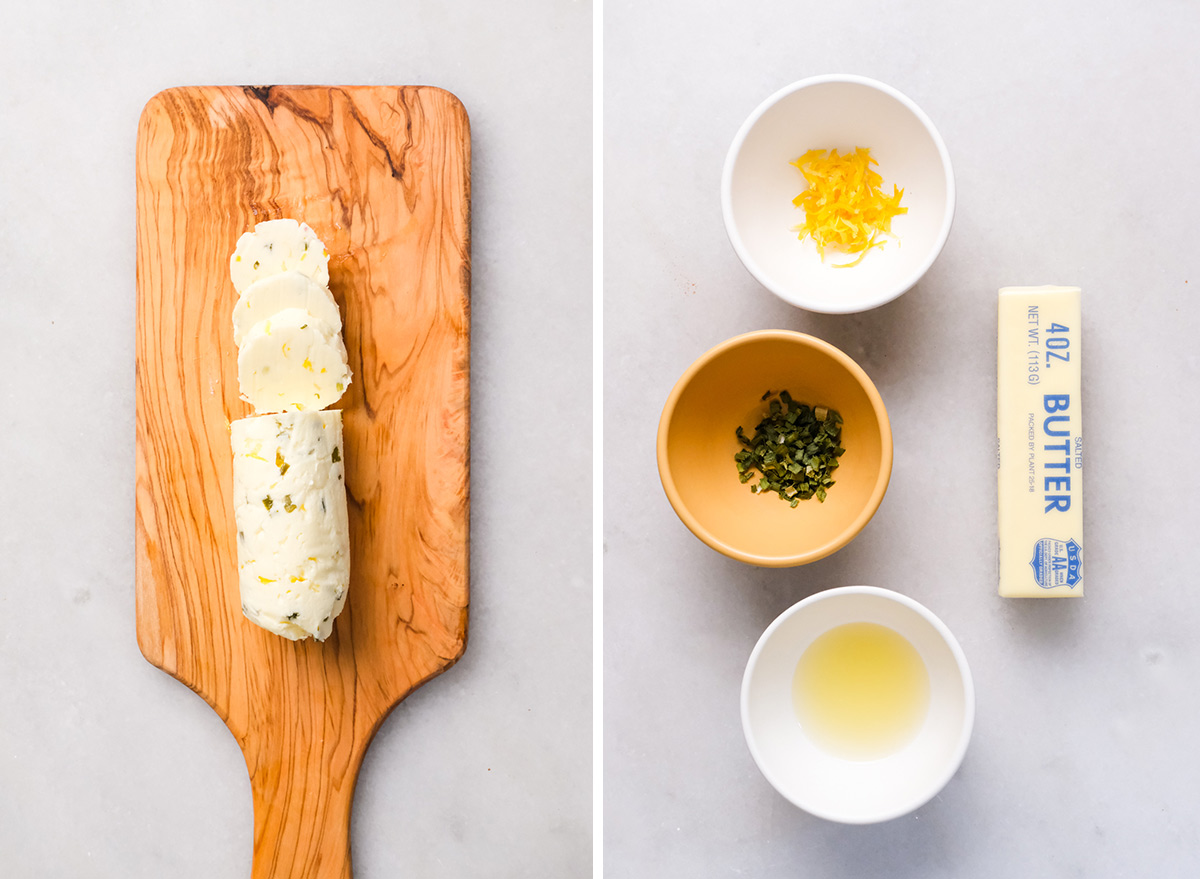 If you love grilling, then this lemon and chive butter is about to be your best friend. Enjoy a grilled chicken, fish, or steak sandwich with this flavored butter spread on a toasted bun.
Ingredients:
1 stick of butter
1 Tbsp lemon juice
1 tsp dried chives
1 tsp lemon peel, grated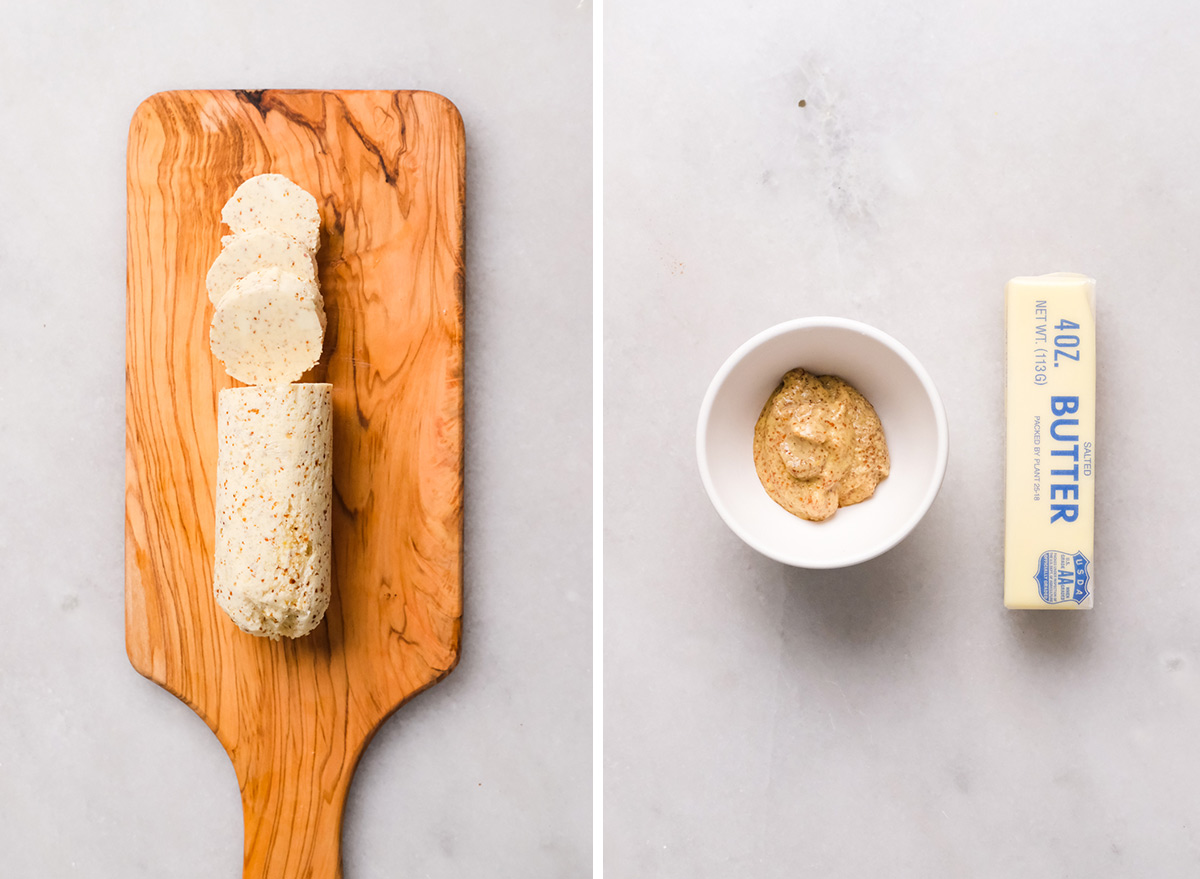 Want to fancy up the butter you serve with a side at your next dinner party? This mustard butter only requires two ingredients (butter and country Dijon mustard), and will go extremely well with these cheddar and herb biscuits. Or let the butter come to room temperature and let your guests dip hot pretzels in the butter. We know it's a bit of a cheat, but hey, cheat meals are okay!
Ingredients:
1 stick of butter
2 Tbsp country Dijon mustard (with grains)
For more recipe inspiration, be sure to sign up for our newsletter.