8 Grocery Store Changes That Outraged Customers
Our relationship with grocery stores has been tested this year—here's what caused most controversy.
We can all agree that our lives have changed beyond recognition this year. And some of those changes came from the way we shop for groceries and basic everyday necessities. Stores were deemed essential businesses during the pandemic, and it only makes sense they would impose new rules, regulations, limitations, and changes to the way they operate in order to keep customers and employees safe. But not all changes were met with applause.
While this year has been a rollercoaster of emotions in many ways, here are some of the biggest controversies we've encountered at big box retailers and grocers. Don't forget to sign up for our newsletter to get the latest restaurant news delivered straight to your inbox.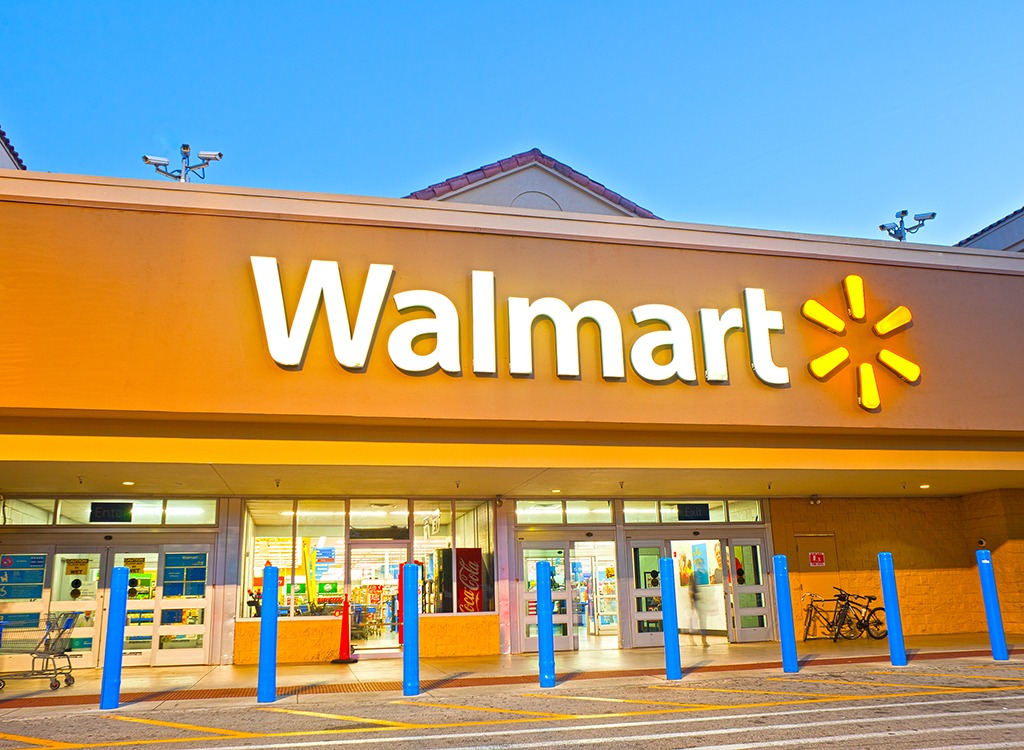 Damned if you do, damned if you don't. That's probably how Walmart felt about the pushback to their senior hours, a courtesy the company extended to their most vulnerable shoppers during the pandemic. Then again, Walmart opens their doors for senior hour once a week at 6 a.m., meaning shoppers have to wake at the break of dawn to take advantage of it. Reactions have ranged from angry to polite-but-irate. One 84-year-old customer said, "I'd have to wake up at 4:30 get dressed and out the door by 5:30 in order to arrive at Walmart by 6:00," calling the policy "idiotic." Read up on 16 Major Changes at Walmart That Are Here to Stay.
You may have blocked it from your memory by now, but March and April felt apocalyptic at the grocery store. Products were missing from shelves, people were buying up anything and everything they could stock their pantries with, and meatpacking companies were warning of an impending shortage. All of this prompted stores to impose buying limits on certain items, including meat, which naturally left shoppers anxious, frustrated, and sometimes empty-handed.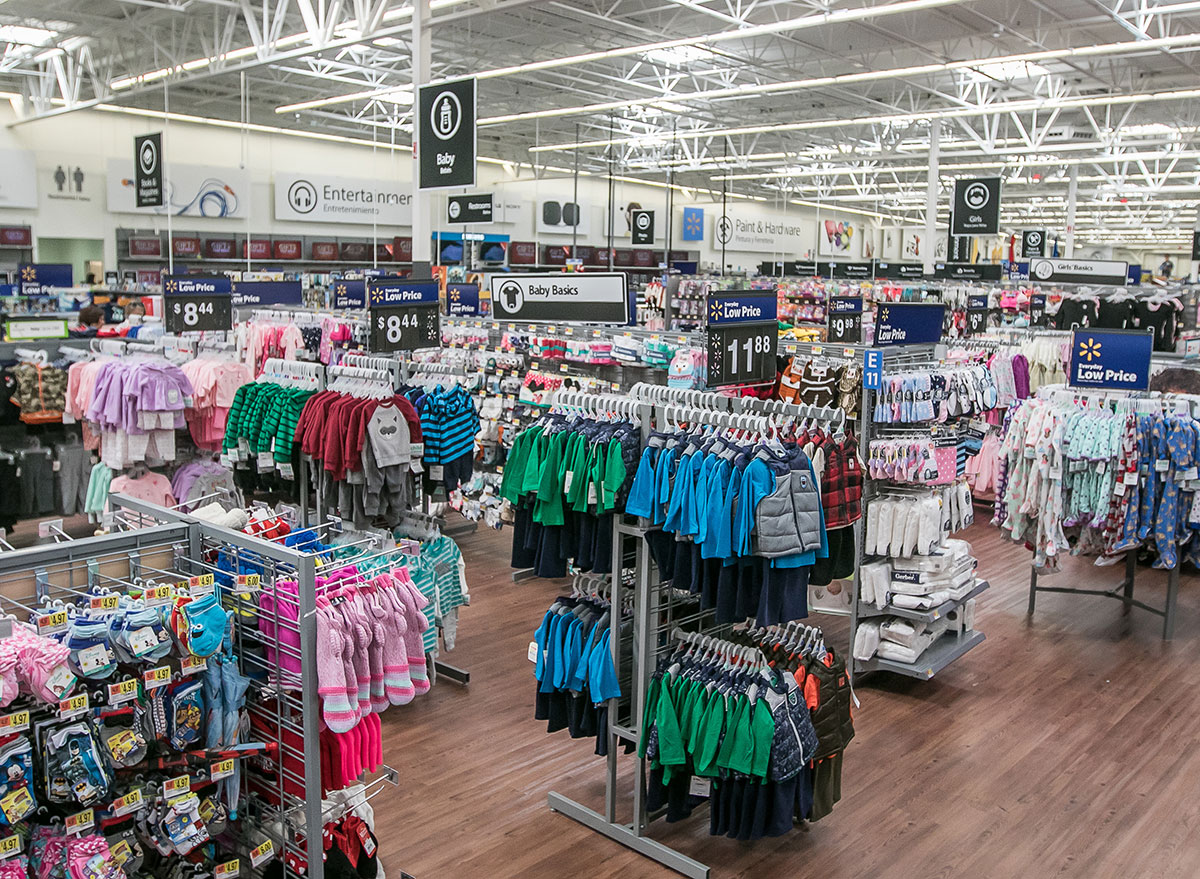 Shoppers in some states were dismayed at local government orders that barred big box stores from selling non-essential items. Back in April, states like Vermont and Michigan banned the sale of toys and clothing at retailers like Costco, Walmart, and Target, with the rationale of reducing unnecessary foot traffic. However, what isn't essential to some may be essential to others, as was soon expressed via angry customer Tweets. "I've been trying to shop for my baby & literally EVERYTHING has been blocked off" one customer wrote. "Yea apparently even @Walmart feels like having a power trip and restrict your shopping freedoms. That's cool," wrote another.6254a4d1642c605c54bf1cab17d50f1e
One-Way Aisles for Social Distancing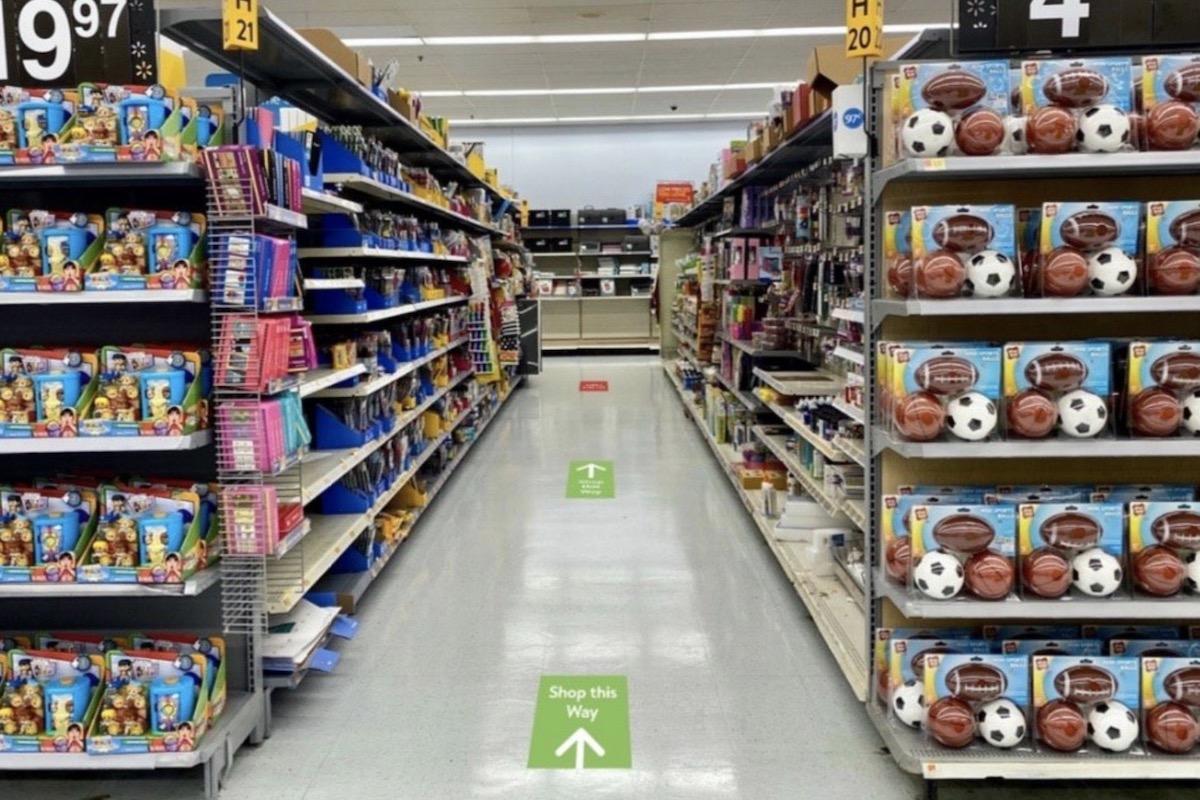 Another policy Walmart customers were not thrilled with were the placement of floor decals all over their stores in order to direct the flow of foot traffic and encourage social distancing. Some shoppers were irritated by the new rules and others by fellow shoppers not quite following them, and said so in a series of angry (and sometimes bizarre) Tweets.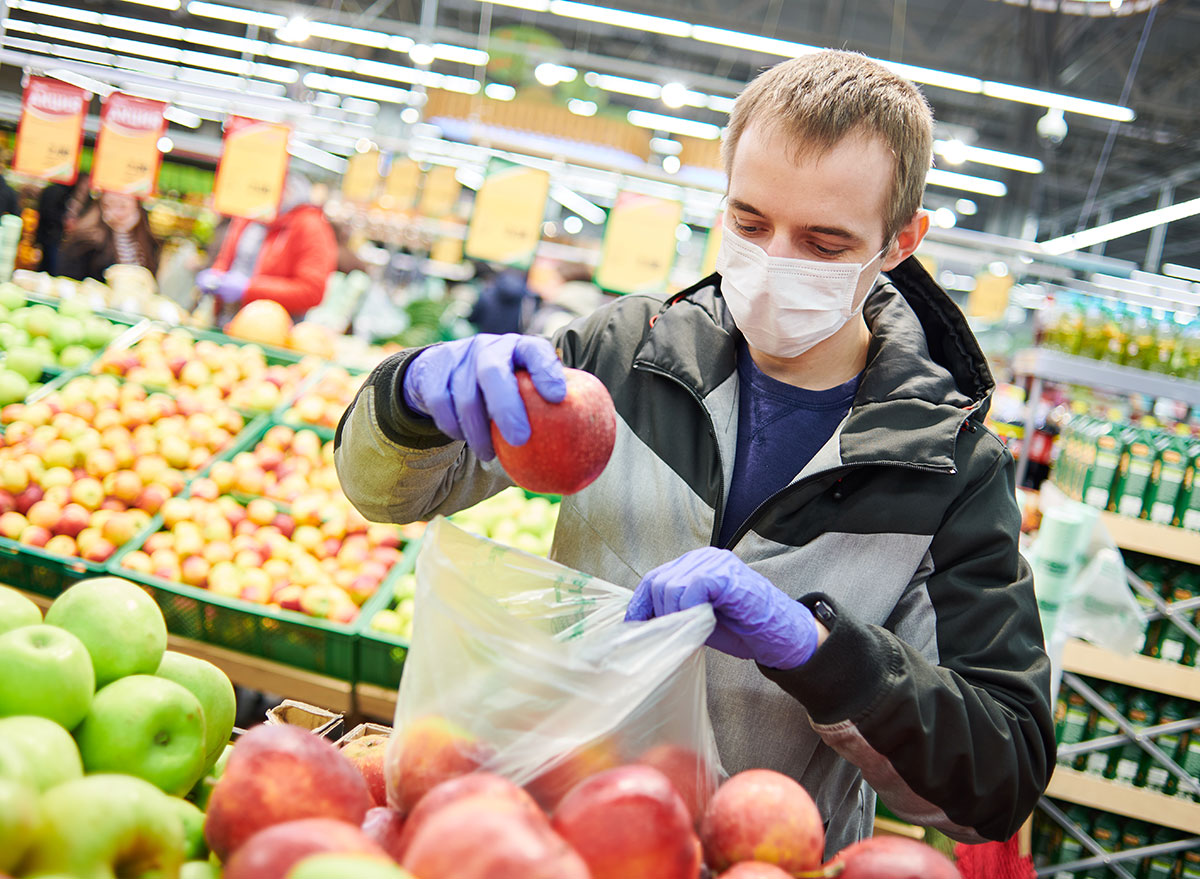 Here it is, the biggest controversy of our time: To wear or not to wear a face mask. When big box stores and other grocers implemented mandatory face mask policies at their locations all over the country, many shoppers felt it to be an invasion of personal freedom. As a result, yelling matches ensued, groceries were thrown, and employees were reprimanded for trying to enforce these rules. Walmart and Kroger were among the first large chain retailers to implement the mandatory mask policy.
At the same time, many shoppers were angry for the opposite reason—they felt the stores weren't doing enough to follow through on these policies. Your Face Mask Protects You in More Ways Than One, Study Finds.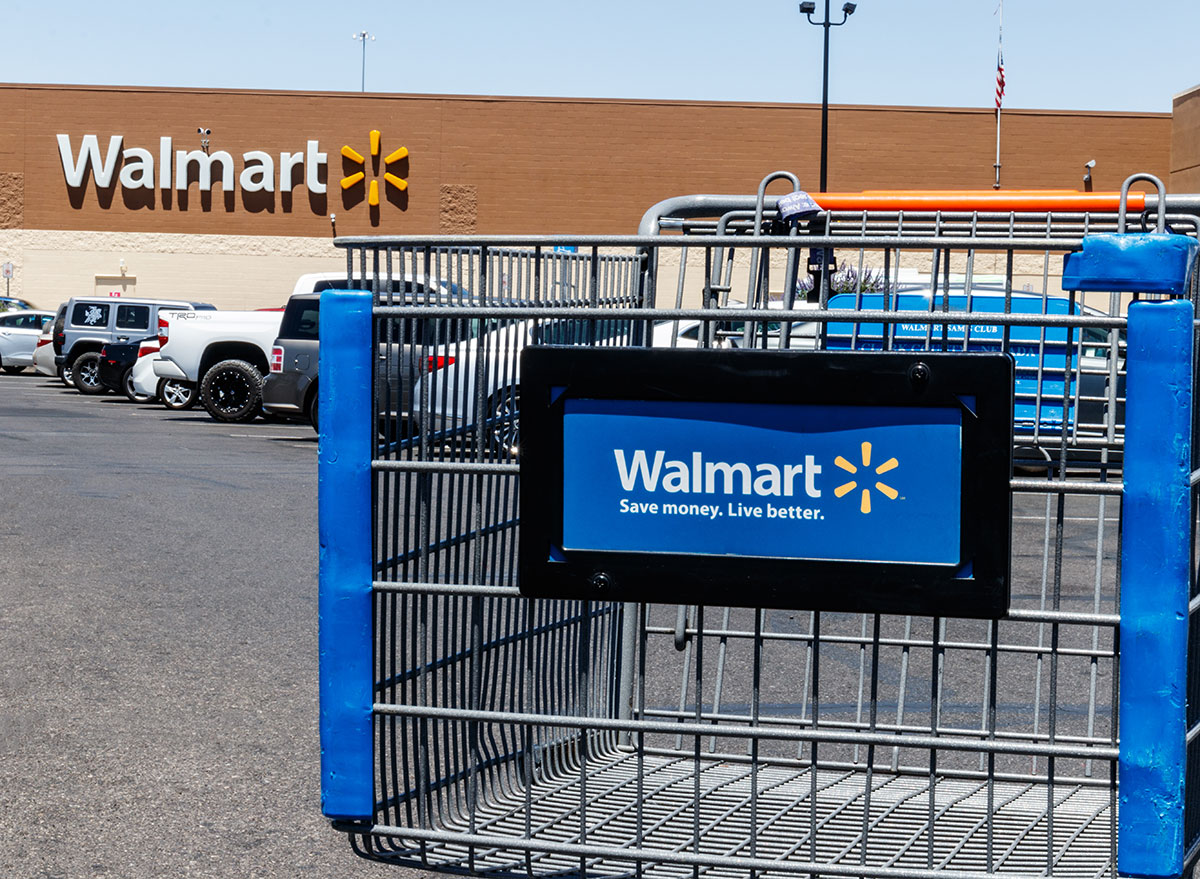 At the beginning of the pandemic, Walmart limited their return policy, making it temporarily impossible to complete in-store returns of food, paper goods, home cleaning supplies, laundry soap, pharmacy, health & beauty, and apparel items. Then on June 15, when the retailer lifted this restriction in most states, shoppers in Arkansas, California, Illinois, and South Carolina were dismayed that the restrictions still applied in their states. Angry Walmart shoppers in Chicago contacted the local ABC news team to air their grievances. "I went to Walmart to return 5 tops that I purchased on 4/17. Each top has the tag attached & I have the receipt. I was informed that they aren't returning apparel items along with almost half the other departments," said one shopper.
Walmart responded with an explanation: Items can easily be returned through the Walmart app, or simply held on to until the restrictions are lifted for in-store returns.
The Disappearance of Beloved Costco Cakes
This one hit us hard. When Costco confirmed they would be discontinuing their half-sheet cakes, it seemed we would never celebrate a birthday or any say-it-with-a-cake moment the same way again. While the chain still carries 10-inch round cakes that can be personalized with DIY icing, there was something about that perfectly sized and priced cake that we'll never get over. Fans expressed their dismay on the company's Facebook page: "I love the sheet cakes! I buy very few bakery items, but I get these cakes for big occasions and they taste great. They should NOT be discontinued," commented one upset shopper. Another one wrote, "OMG please do NOT get rid of the personalized half sheet cakes! So good and so reasonably priced." Get these 14 Best Ways to Save Money at Costco, Straight From Employees.
Trader Joe's Product Names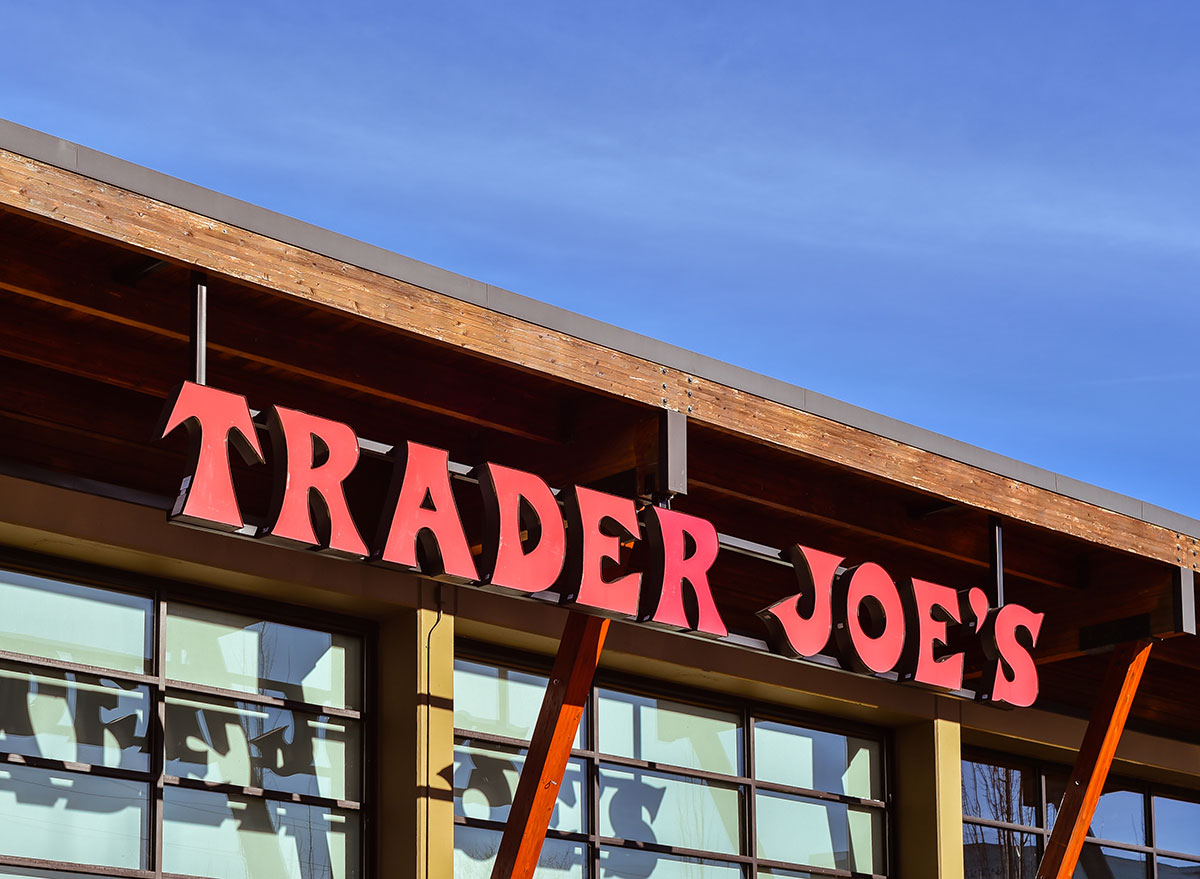 Trader Joe's recently came under scrutiny when, in light of major social shifts toward examining racism, some of their product names were called out for being stereotypical. As part of a marketing strategy, and a "lighthearted attempt at inclusiveness", the company had added "ethnic" modifiers to names of some international products, like 'Trader Ming's' on Chinese food items, 'Arabian Joe' on Middle Eastern foods, 'Trader José' on Mexican foods, etc. While Trader Joe's first response was that they'd remove this branding from their products, the chain issued the opposite statement just a few weeks later, saying they would be keeping it—sending their fans on a roller coaster of emotions. Read about the 17 Foods You Should Never Buy at Trader Joe's.
Mura Dominko
Mura is ETNT's Executive Editor, leading the coverage of America's favorite restaurant chains, grocery stores, and viral food moments.
Read more about Mura