9 Costco Bakery Favorites That Have Vanished From Shelves
Our favorite part of the warehouse is like a carousel of revolving items.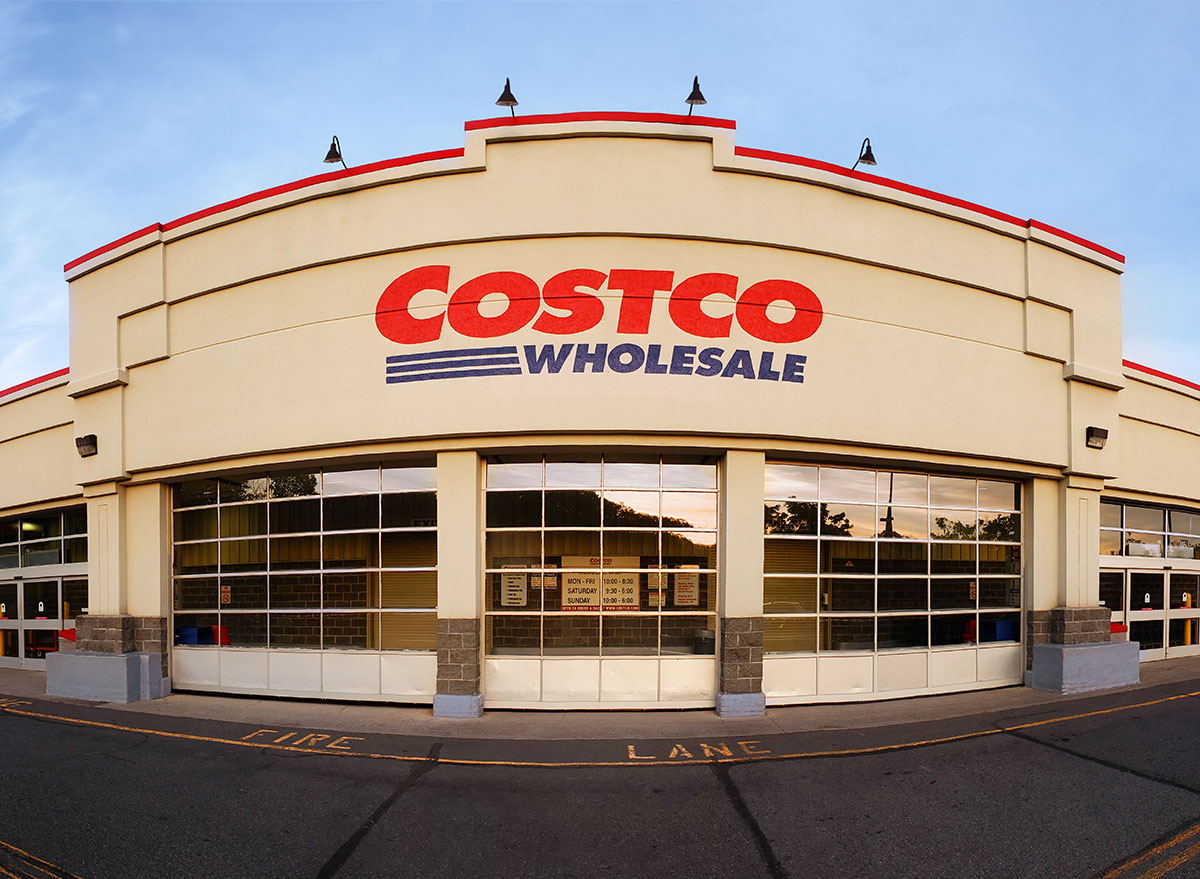 Costco's die-hard fans may keep coming back thanks to how convenient and affordable it can be to shop there. But the icing on the cake for many can sometimes be the warehouse retailer's wildly popular bakery department, which rolls out fresh bread and sweet treats that tend to fill shoppers' carts. Unfortunately, product changes are a part of every business—and in this warehouse's case, some popular baked goods wind up dropped from the Costco lineup and are gone for what seems like an eternity.
Whether it's a seasonal change or a permanent drop, some beloved baked goods aren't always available at Costco. These are some of the most popular items that have vanished from shelves.
And while you may or may not be able to get these items below, there are some available that shouldn't make their way to your home. Here are Costco Foods You Should Always Avoid, According to Nutritionists.
When baked goods come to mind, there's almost nothing as comforting as the thought of a warm slice of pie. But as Costco customers found out in 2020, some of their comfort desserts were suddenly absent from the bakery's tables, including the store's famous apple pie.
According to customers on the Costco subreddit, certain stores temporarily discontinued the popular pie during changes to the bakery schedule due to COVID-19 policies. Fortunately, most locations expected to bring the classic American dessert back by mid-November for Thanksgiving and holiday celebrations.
Related: to get all the latest Costco news delivered right to your email inbox every day, sign up for our newsletter!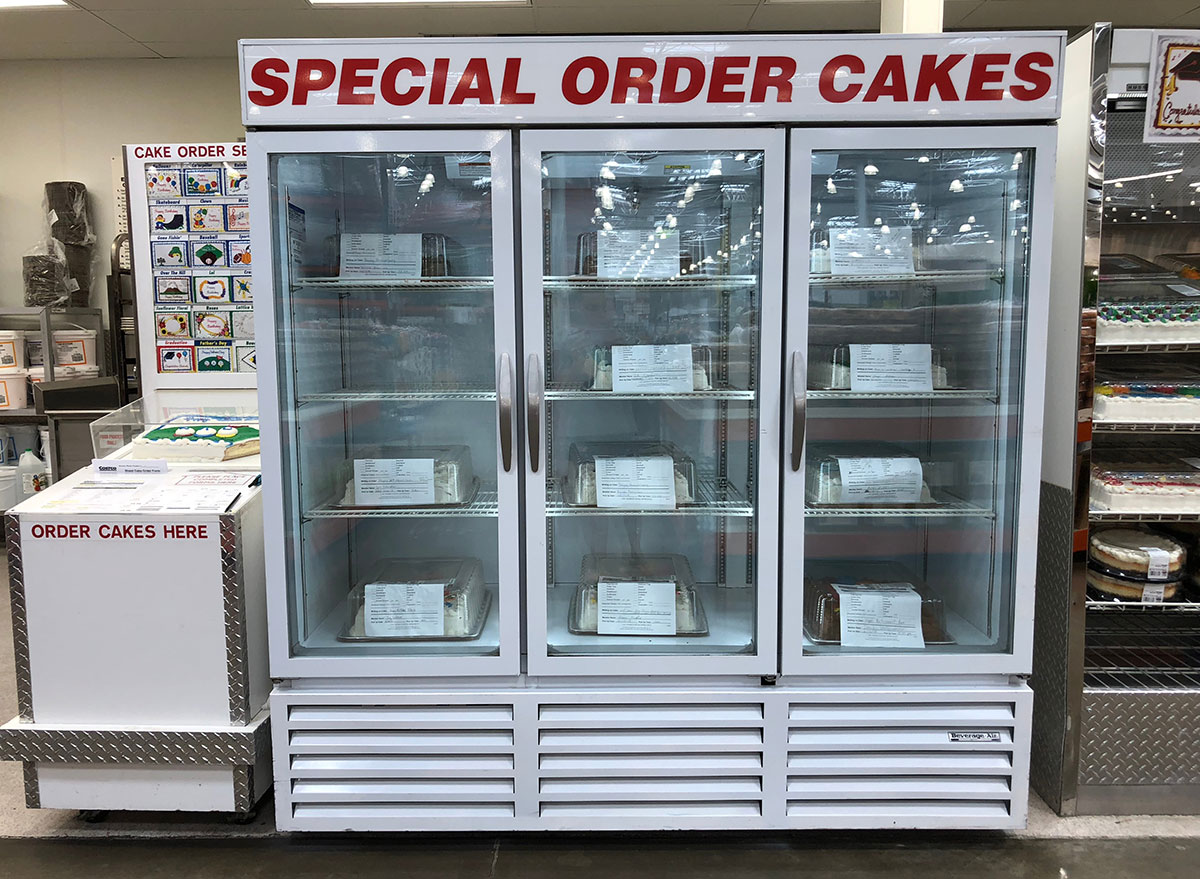 Customers may mourn the dropping of their favorite products from shelves, but it's not every day the furor over a discontinued product makes national news. Costco created headlines when the company announced that their incredibly popular half-sheet cakes were being dropped and replaced with 10-inch round cakes.
"We are currently not selling our 1/2 sheet cakes at any US locations and as of right now, we have no immediate plans to bring them back. We are focusing on our smaller 10" White & 10" Chocolate Cakes that seem to be resonating with our members," a company spokesperson told the Today Show.
Customers eulogized he beloved product on social media and message boards. But the realities of workplace safety in the pandemic seem to be at least partly to blame: the company replied in a social media post that they had decided to drop the cake to "help limit personal contact and create more space for social distancing."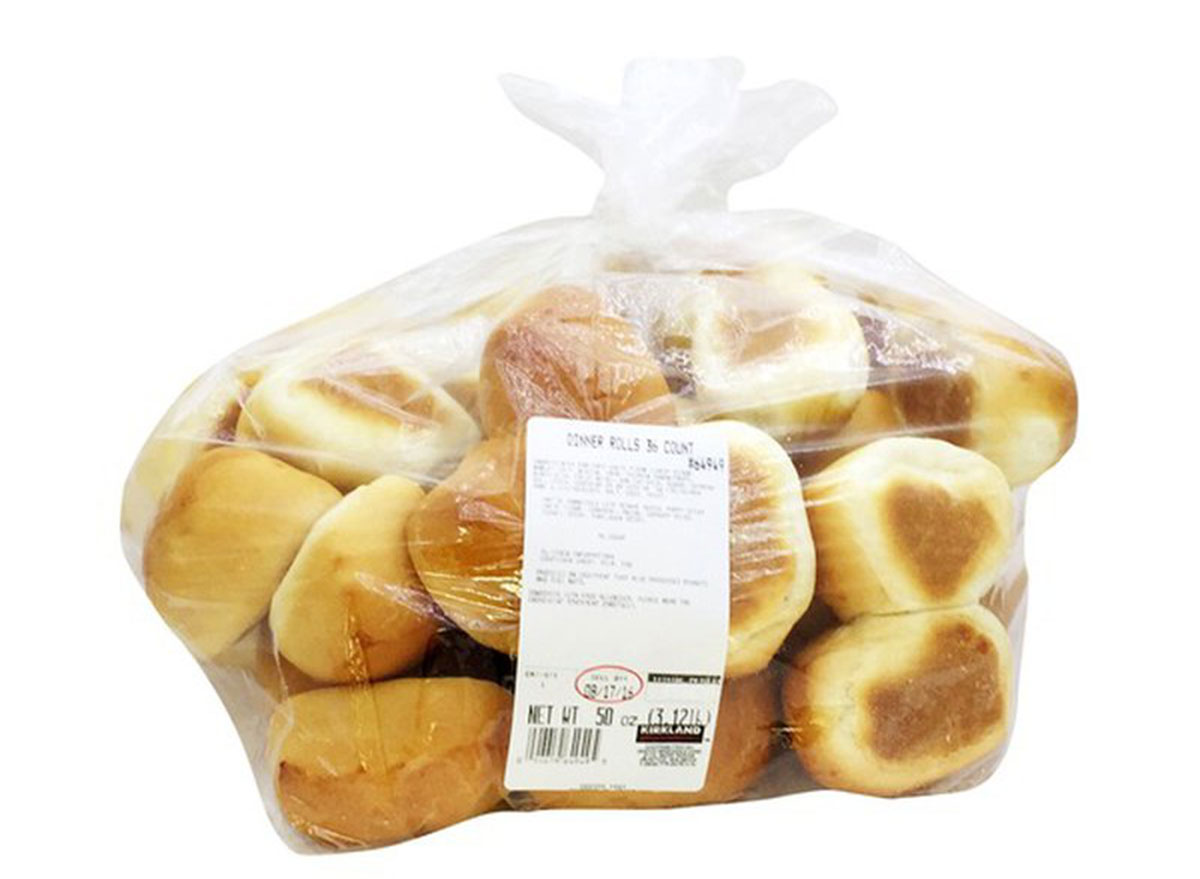 COVID-19 forced many changes to everyday life, but it also took a toll on Costco's baked offerings. It turns out that dinner rolls also felt the pandemic pinch: Customers took to the Costco subreddit when they noticed that the beloved baked goods were no longer available, with many pointing out they had gone missing after May.
Replies from bakery employees seem to confirm that Costco discontinued the festive feast staple as a year-round product. Fortunately, other responses mentioned that most locations would bring back the item during Thanksgiving and the holiday season, similar to apple pie and other temporarily halted offerings.
Related: 7 Best Costco Food Deals For Spring
Seasonal and One-Off Cookies
For true fans of the Costco bakery, there's nothing like being able to add a package of your favorite cookies to your cart at the end of a shopping run. But company changes to inventory have left a few customers missing some of their favorite sweet treats, which have ended up as seasonal products or dropped without any signs of coming back.6254a4d1642c605c54bf1cab17d50f1e
Customers on the Costco subreddit grieved the sudden loss of the warehouse retailer's popular chocolate chip walnut cookies years ago. Since then, others have complained that there appear to have been recipe changes to other popular types during the pandemic.
But when it comes to major disruptions, most customers seem to mourn the temporary loss of raspberry crumble cookies (which actually made a reappearance recently). Fans of the product claim that it's so popular, there were hopes the baked goods would become a consistent year-round item. Instead, many have since resorted to buying in bulk and freezing the coveted cookies. In the meantime, they're swapping recipes for potential homemade dupes.
All American Chocolate Cake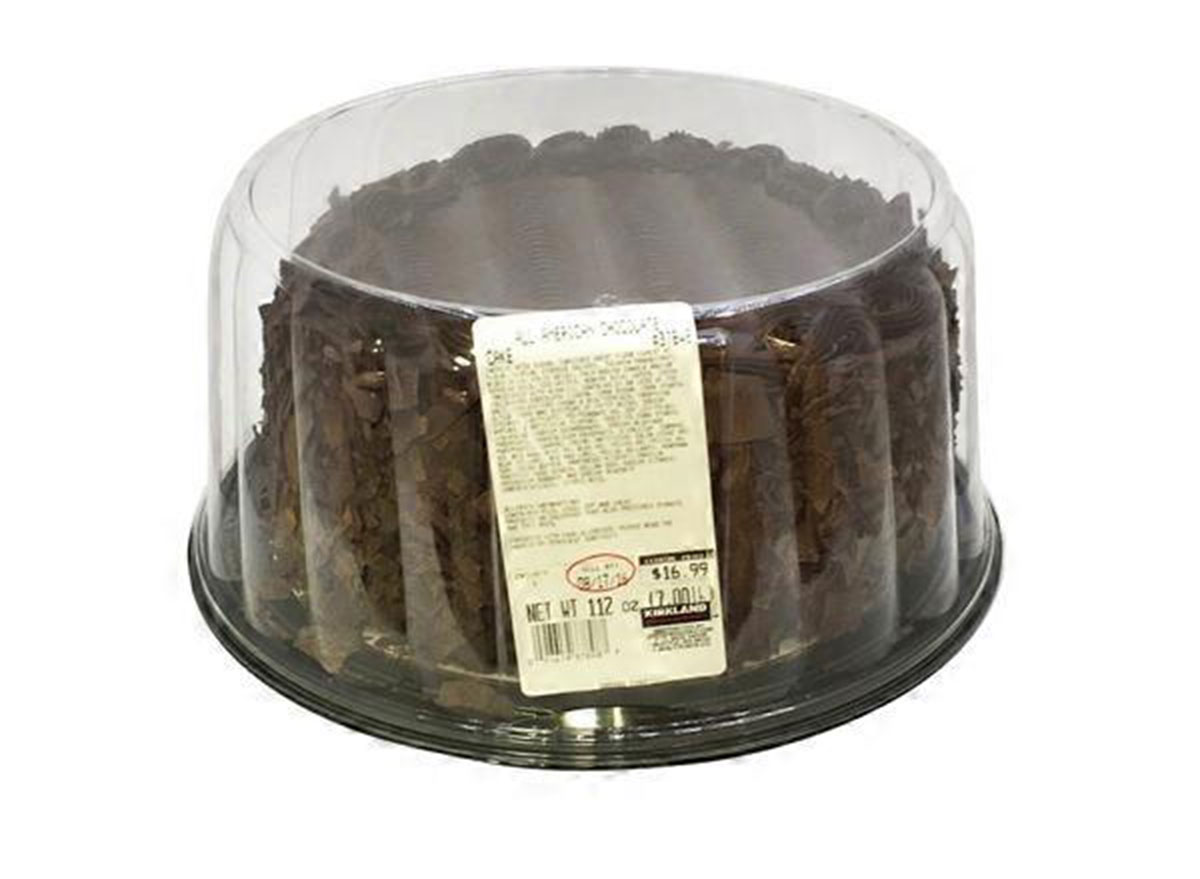 Last year wasn't a good year for many things but 2020 was undoubtedly a terrible year for popular cakes. On top of dropping their beloved half-sheet cake from their lineup, customers began to notice that the bakery stopped stocking its wildly popular All-American chocolate cake. The four-layer dessert's absence had spurred its fans to action, starting a Change.org petition—which has received over 5,000 signatures—to revive the baked good and taking to message boards in search of recipes in the hopes that a homemade dupe can fill its place.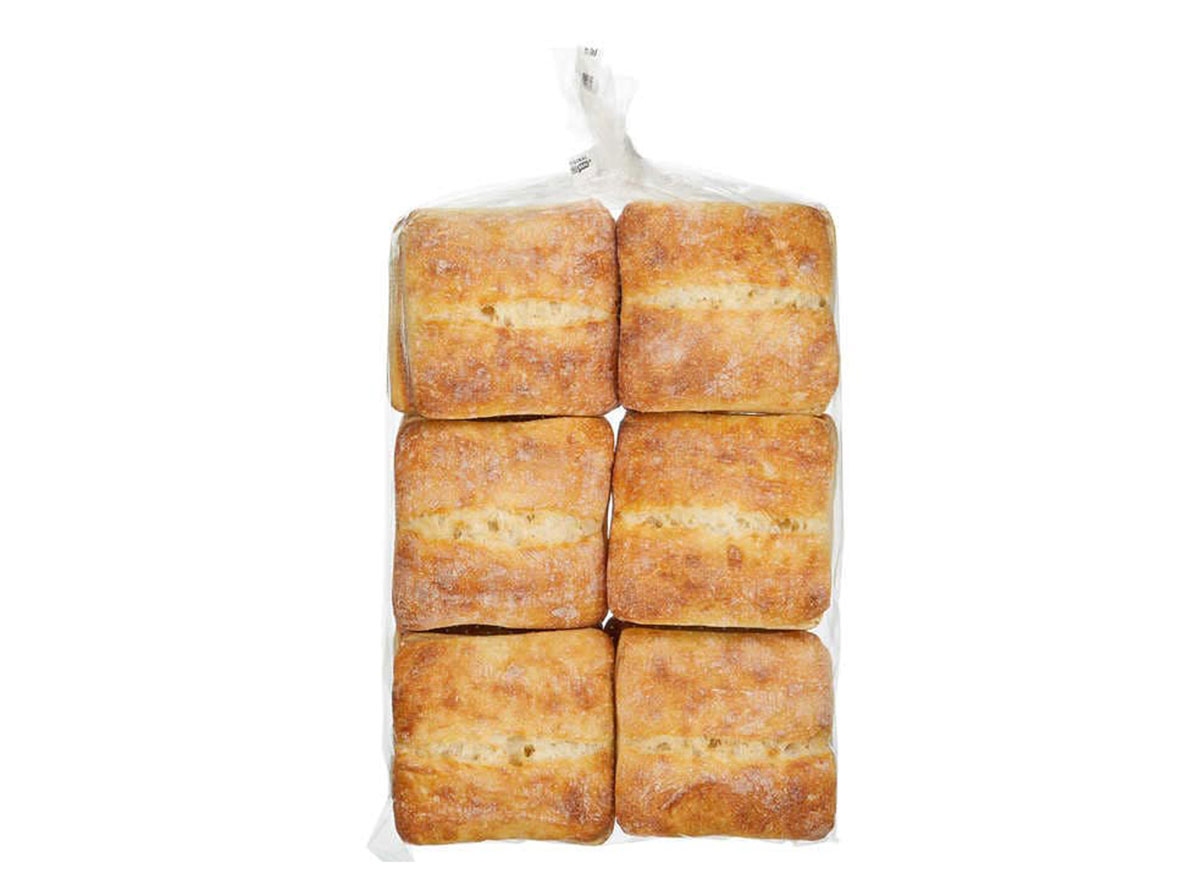 It's not just sweet treats that roll out of Costco's bakery as beloved staples: The department's bread products have also won a top spot on customer's shopping lists too. So when it became clear to shoppers that the warehouse chain had stopped supplying their wildly popular torta rolls a few years ago, customers started a minor uproar on message boards and social media.
According to replies from store employees on the Costco subreddit, the beloved sandwich bread was discontinued in 2019 due to flagging sales and replaced in many locations with pre-sliced "artisan rolls." However, the change appears to be regional, with some stores selling the same product as "ciabatta."
Half-Iced Shortbread Cookies
While the pandemic put some Costco bakery items on hiatus, others were permanently discontinued amid inventory changes. This includes the once-seasonal half-iced shortbread cookies, which one customer on the store's subreddit describes as being heart-shaped or round and being "half-dipped in chocolate or white icing."
After one customer pointed out that the popular cookies typically rolled out for Valentine's Day and Mother's Day, a store employee on the thread appeared to confirm that Costco had made a decision and the cookies are gone from the bakery for good. Instead, many stores now offer red and pink sugar cookies in their place.
Related: 8 Best Groceries to Buy at Costco Right Now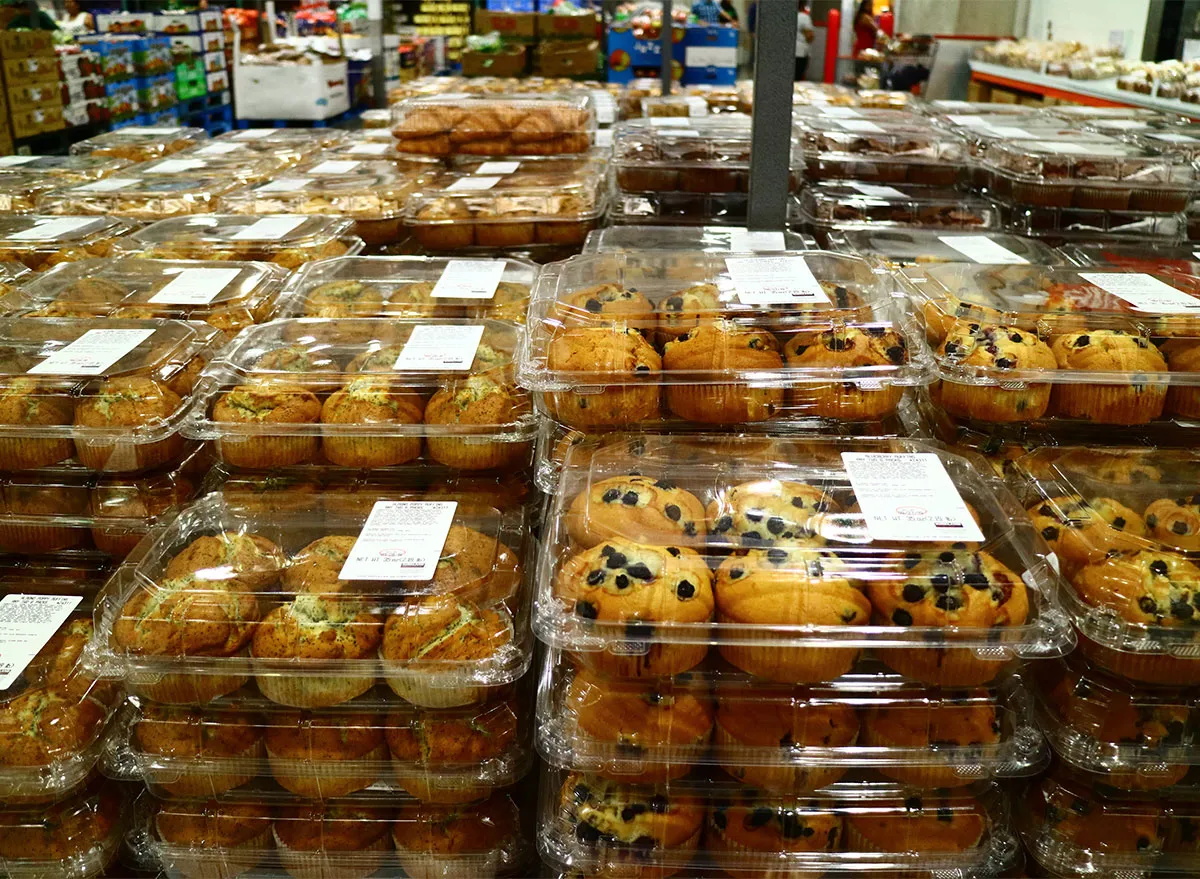 Costco may have no shortage of breakfast staples available to customers. But a significant inventory change saw the bakery take a big hit in the offerings of at least one morning must-have: Muffins. Customers on the Costco subreddit confirmed that many locations were sizing down the number of styles available, dropping popular flavors such as poppyseed and apple strudel as part of a corporate decision to winnow down SKUs. As a result, most store locations now only carry three typical types of the breakfast-friendly baked good—even if the consensus from customers on which ones were the best is still starkly divided.
Devoted fans of Costco's cinnamon rolls were disappointed years ago when an apparent recipe change altered the outcome of their beloved sweet treat. But since then, Costco appears to have shuffled other takes on the baked good to offer it as an iced "Pull-A-Part" pastry occasionally. While customers remain divided on how it holds up against the original rolls, this sometimes-available-sometimes-not item has whipped customers into a frenzy by sometimes appearing on shelves in certain areas (like it did in late February).
Zachary Mack
Zach is a freelance writer specializing in beer, wine, food, spirits, and travel. He is based in Manhattan.
Read more about Zachary