Healthy Frozen Foods Dietitians Say You Should Buy
Three health experts share their favorites.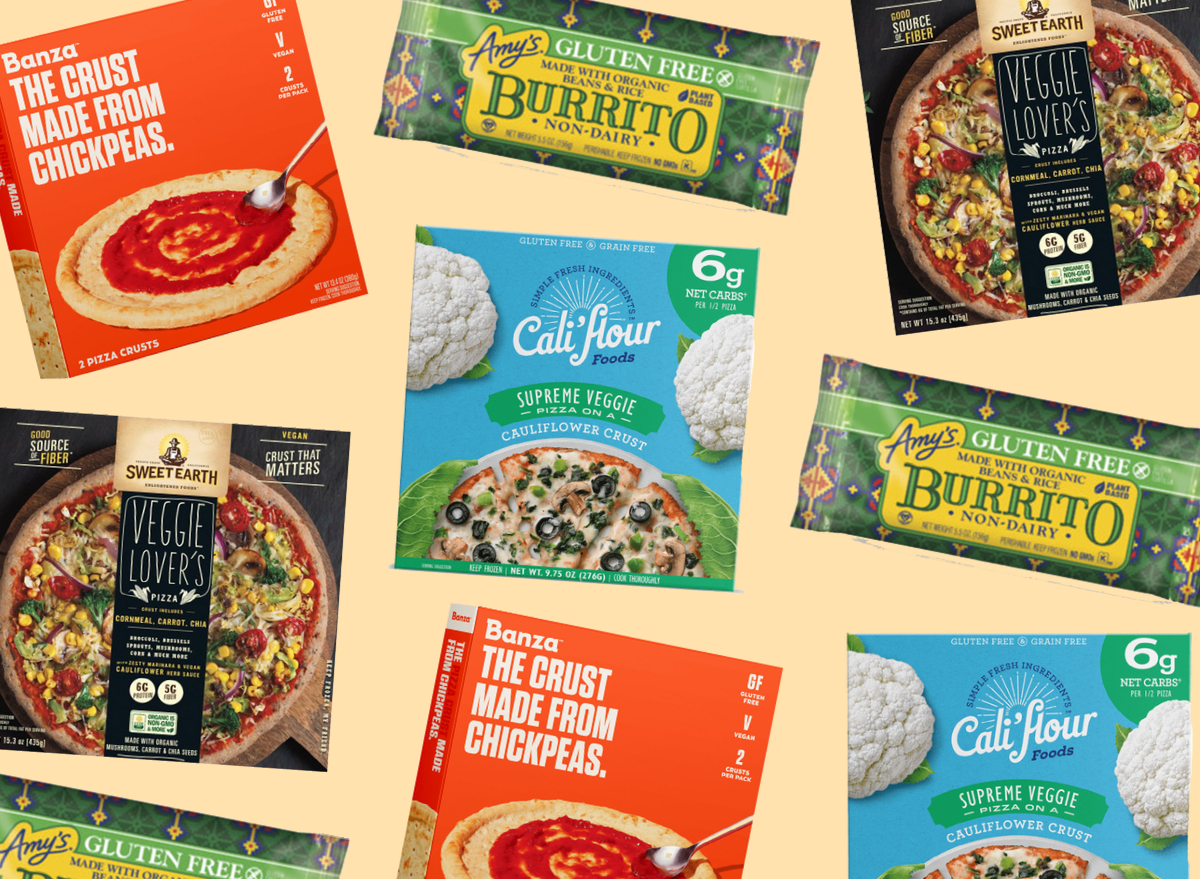 Frozen foods don't have the best reputation in the health world. However, there are plenty of healthy options offered in grocery stores, which is why we asked three experts to share their top picks.
Below, you'll see 11 healthy frozen foods registered dietitians say you should buy. Then, don't miss 5 Healthy Costco Food Court Orders, According to Registered Dietitians!
Sweet Earth Vegan Veggie Lovers Frozen Pizza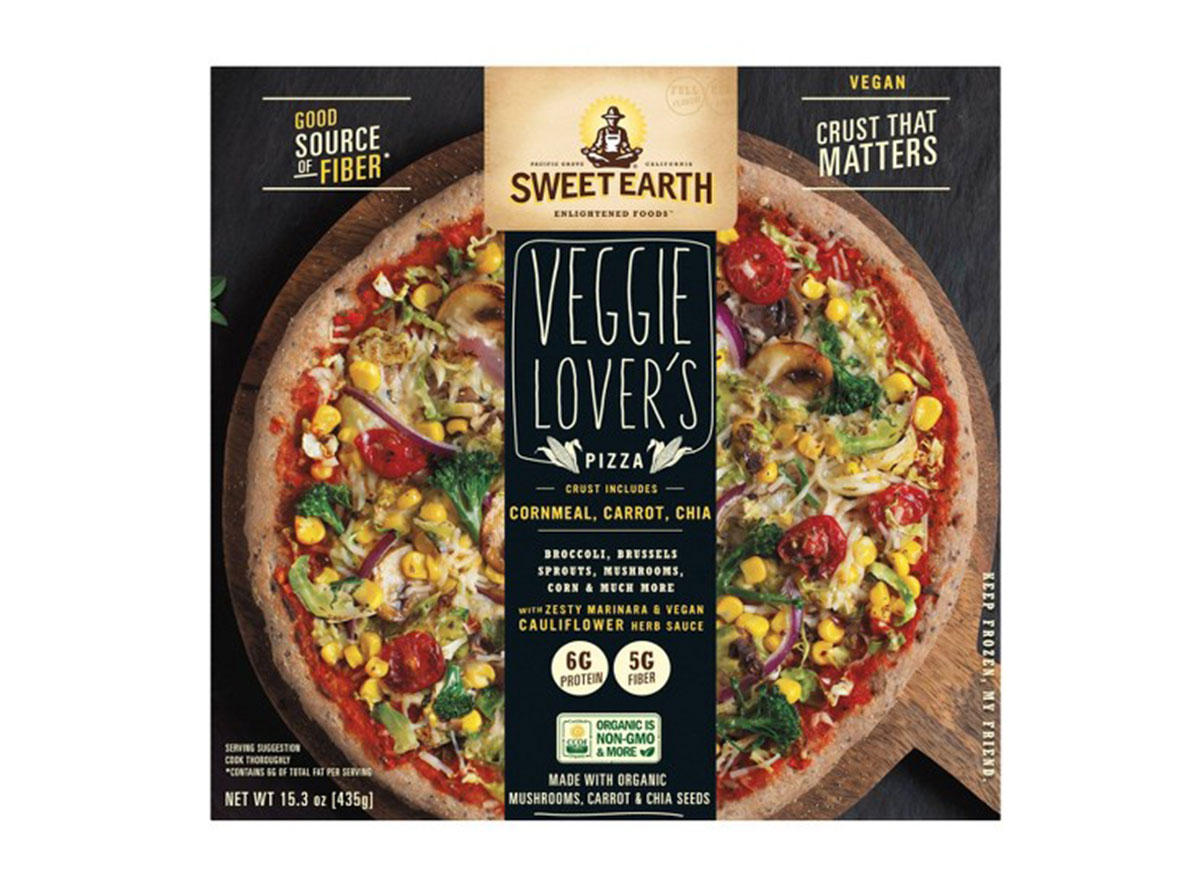 "Keep these on hand for a fun pizza night with the family. It saves you money from eating out," says Ashley Kitchens, MPH, RD, LDN. "This pizza is loaded with veggies. I keep these on hand for a fun weekend meal when I don't feel like cooking."
"These are a personal favorite of mine and my clients love them too—even meat-eaters," says Sydney Greene, MS, RD, and member of our medical expert board. "Hearty enough to keep you full, these plant-based veggies burgers are filled with wholesome, organic ingredients like lentils, quinoa, chia seeds, and spinach. One patty has 10 grams of protein which is higher than other frozen veggies burgers and a whopping 9 grams of fiber, which is 30% of the recommended daily intake."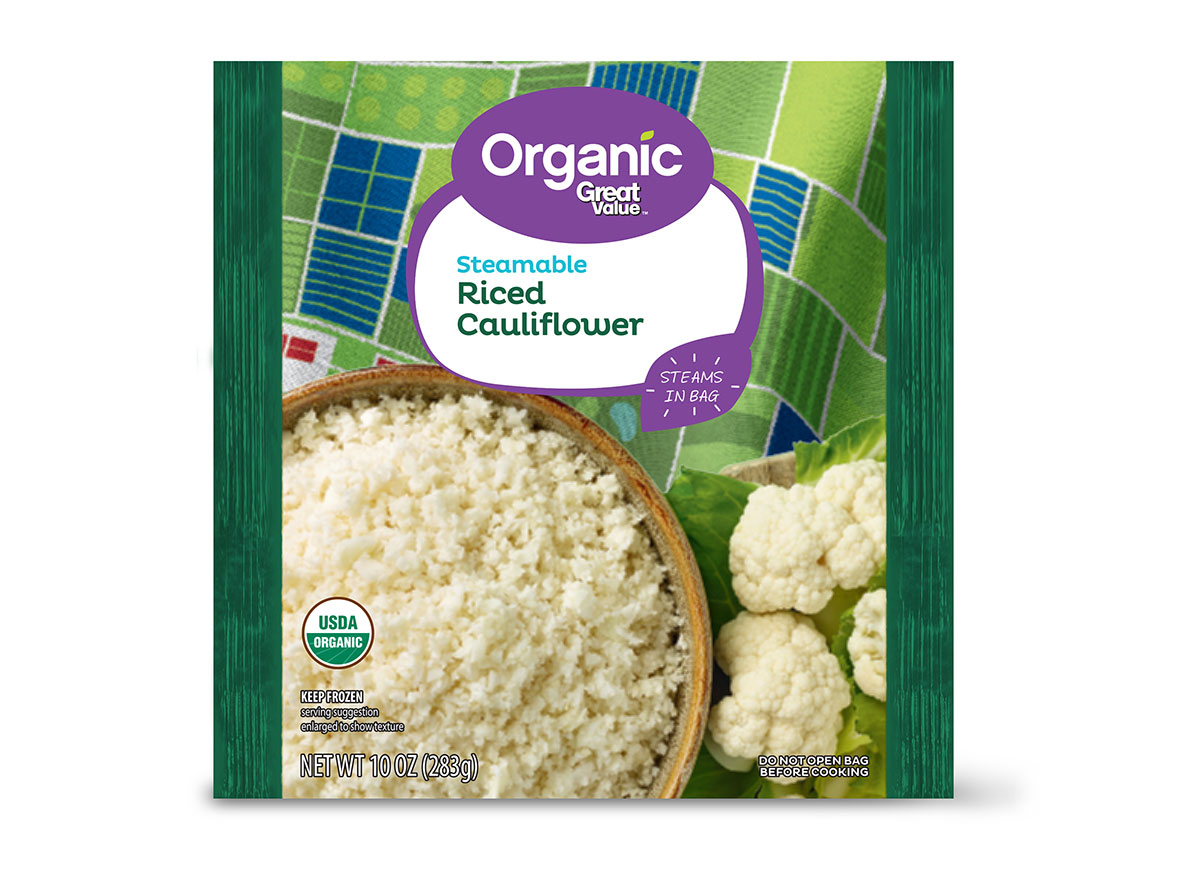 "I always rely on versatile foods that can be used in more than one way to save me money and time," says Amanda Blechman, RD, CDN, registered dietitian at Danone North America. "Frozen veggies are a must in my house and frozen riced cauliflower is one of my absolute favorites! It can be cooked into stir fry dishes, mixed with other grains like rice or quinoa to add more volume, and even be blended frozen straight into fruit and veggie smoothies for extra creaminess without impacting flavor."
Amy's Gluten-Free Non-Dairy Burrito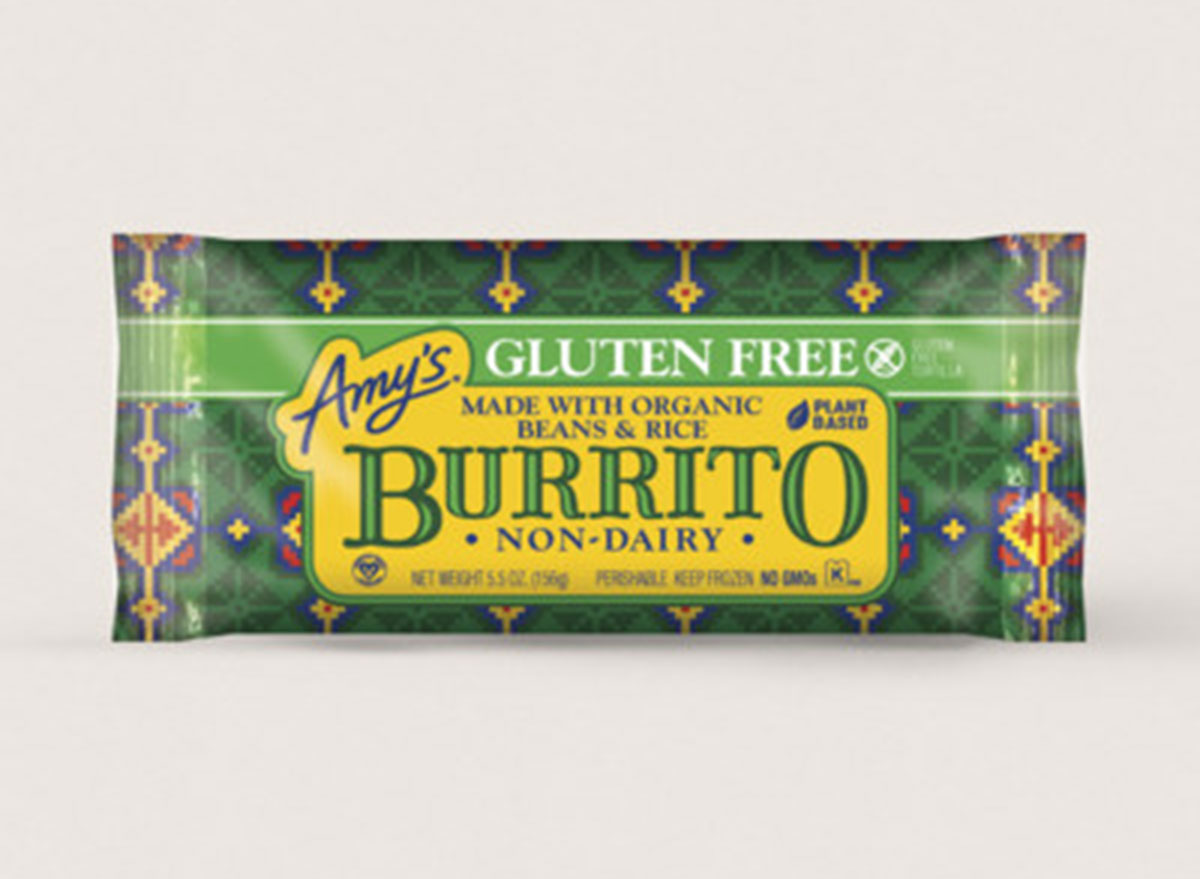 "These burritos are a nice go-to when you don't have anything prepared for lunch," says Kitchens. "If you're short on time in the morning, you can throw one of these in your lunchbox as you head out the door. It's a convenient, satisfying meal. I like to pair it with an avocado salad or even chips and salsa."
Get even more healthy tips straight to your inbox by signing up for our newsletter!
Kashi Creamy Cashew Noodle Bowl
"These are great bowls to keep on hand for a quick meal," says Kitchens. "I'll add extra veggies and tofu and make it into a hearty dinner."
You'll also love these 25 Best Frozen Dinners for Healthier Weeknights!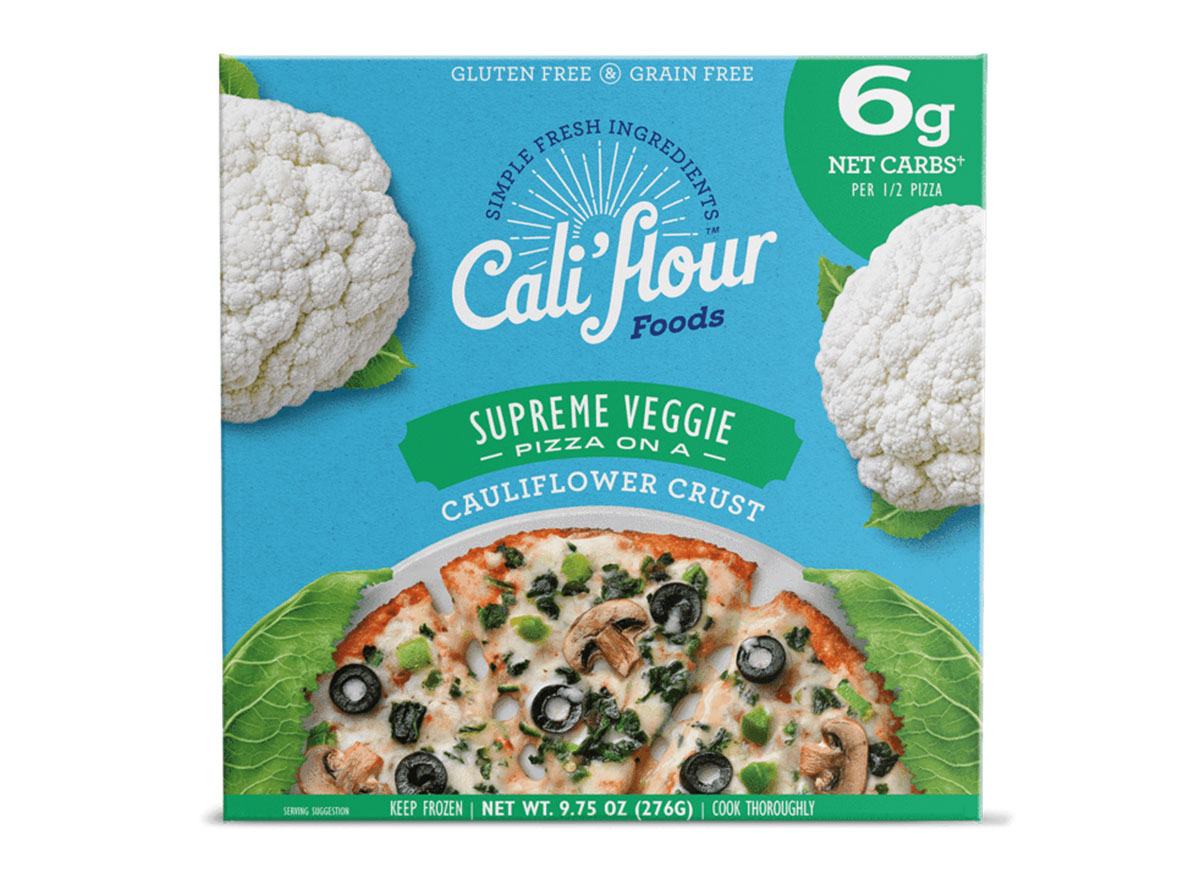 "Cali'flour Foods is my top choice for a low-carb pizza that is actually made up of cauliflower and not a ton of other grain-free products," says Greene. "Half a pizza contains 19 grams of satiating protein and only 6 grams of carbohydrates. Great for those with allergies, this pizza is a safe bet for those with nut allergies, grain sensitivities, or have celiac disease."
SoDelicious Dairy Free Coconutmilk No Added Sugar Fudge Bars
"I am a huge fan of the SoDelicious Dairy Free Coconutmilk No Added Sugar Fudge Bars," says Blechman. "Each bar is dairy-free, so it can fit a variety of eating patterns and contains 60 calories, 4 grams of fiber, and 0 grams of added sugar. I love that they're individually portioned, which makes them a super easy choice when I just want a little something sweet—no bowl and spoon clean-up necessary! Not a coconut fan? They also make the yummiest, non-dairy frozen vanilla sandwiches made with almond milk, which clocks in at 100 calories each."
Dr. Praeger's Super Greens Veggie Burgers
"With summer cookouts, I recommend keeping veggie burgers on hand to take with you if you're eating less meat or no meat at all," says Kitchens. "This way you can still participate and not feel left out. These burgers are loaded with greens and have lots of protein to keep you satiated."6254a4d1642c605c54bf1cab17d50f1e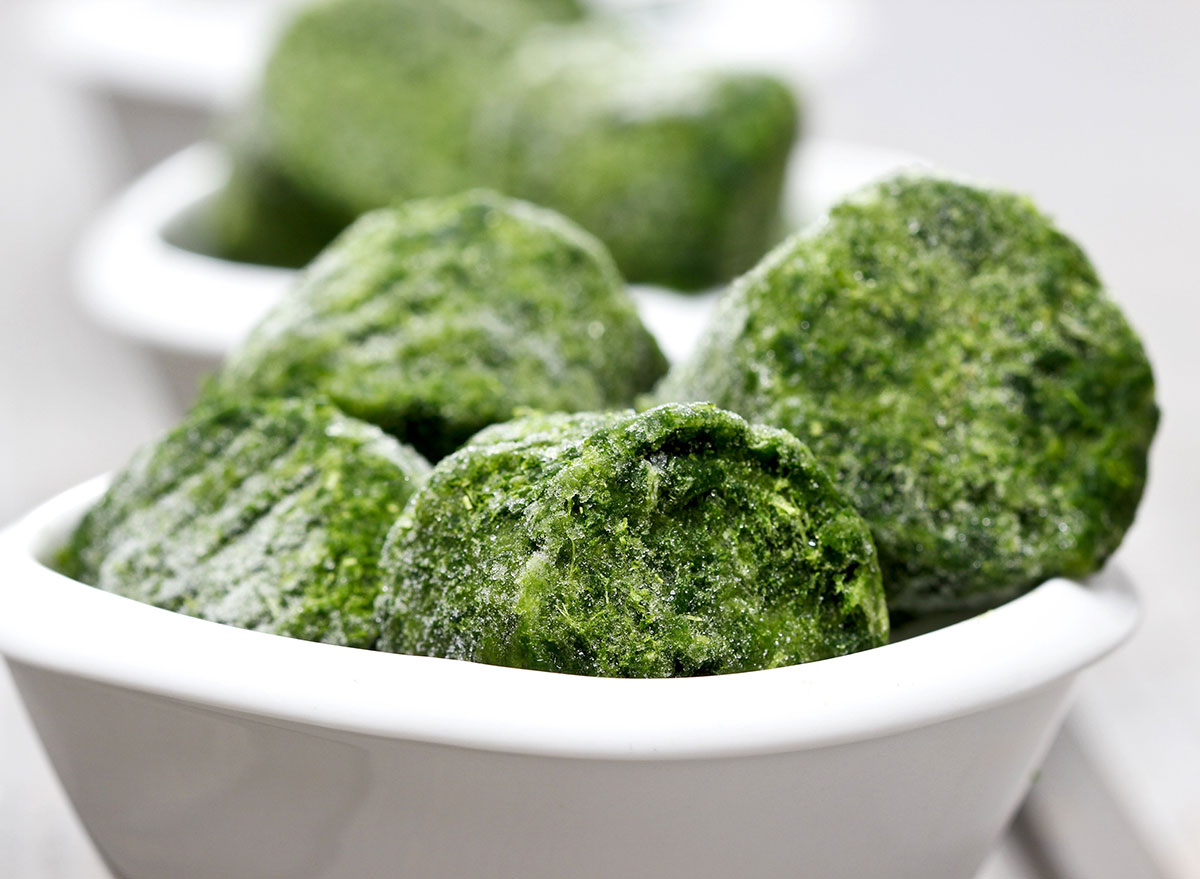 "Frozen chopped spinach can be thrown into everything like smoothies, tofu scrambles. casseroles, and rice and bean bowls," says Kitchens. "And it lasts a lot longer than fresh spinach."
"On weeknights when I just don't have the time or energy to cook or clean, I often turn to frozen pizza crusts," says Blechman. "I love to play around with different types (think chickpea, almond flour, cauliflower, whole wheat, etc.) and buy plain crusts so I can customize them myself. Add some sauce, cheese, veggies, and even protein—like shredded chicken or turkey pepperoni—and you've got yourself a crowd-pleasing dinner entrée. Pair it with a salad for a more balanced meal."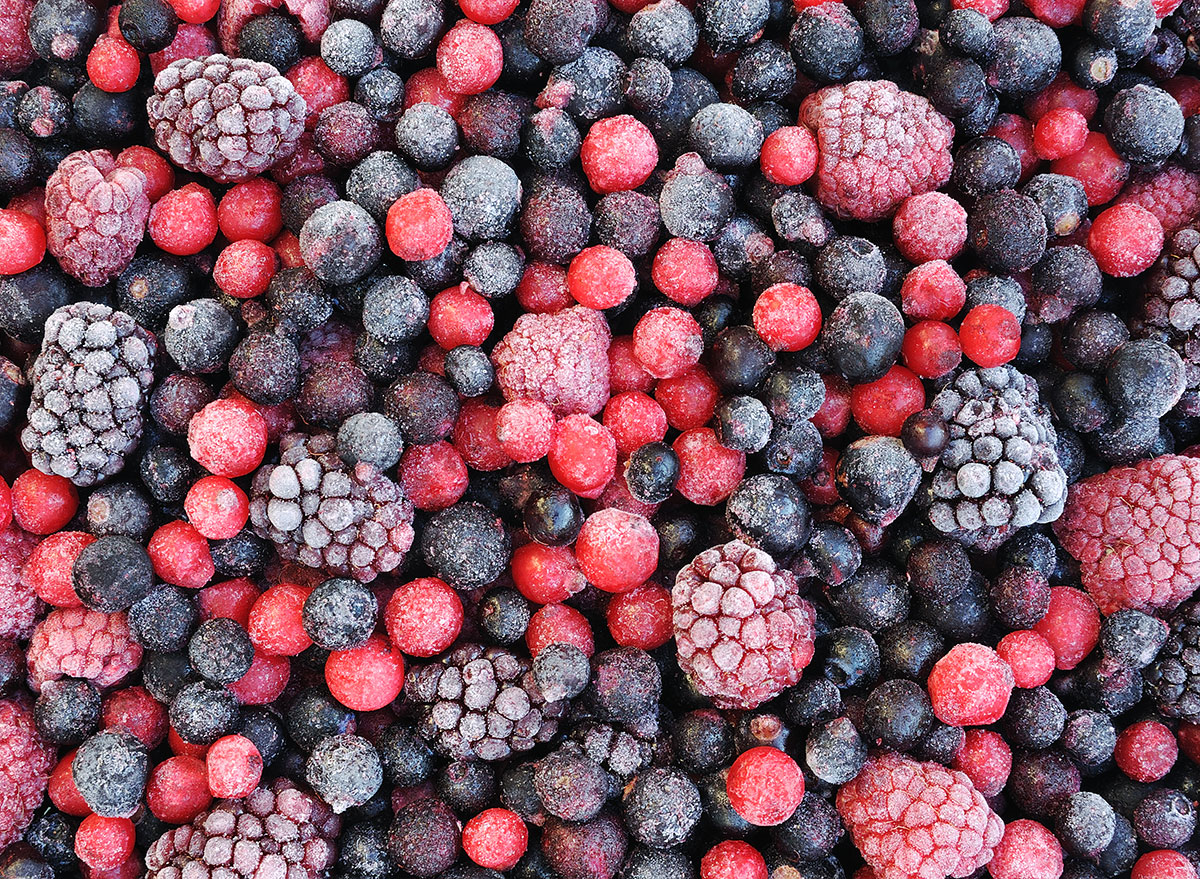 "Frozen berries [are great], especially in the winter months when berries aren't as fresh or readily available," says Kitchens. "Plus, they're more affordable."
For more, be sure to check out 40+ Best-Ever Breakfast Smoothies For Weight Loss.