Is Chipotle Healthy? What to Order
Caloric add-ons aside, you can lose weight at the chain with these picks!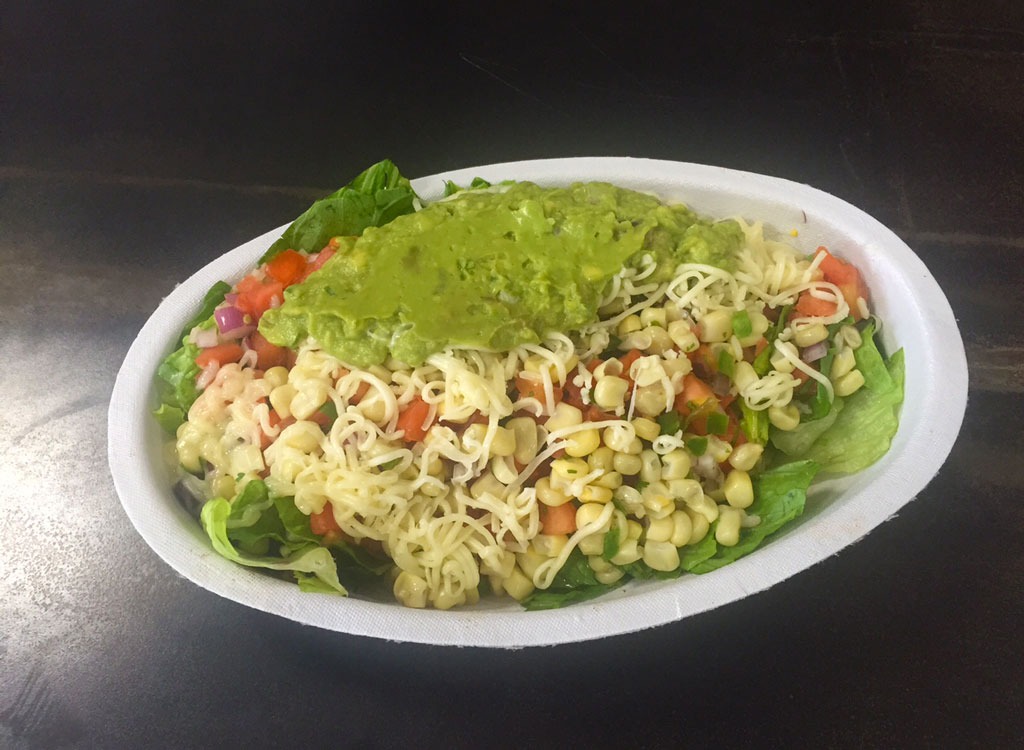 ChubbyChipotle.com was founded by an organization called the Center for Consumer Freedom, which has taken aim at the fast-food company, buying newspaper ads claiming that its "natural" burritos could cause you to pack on 40 pounds this year, ruining your weight loss goals.
But don't be fooled by this "watchdog" group, which is using a worst-case Chipotle meal to hide its real agenda: to undermine the restaurant chain's success in promoting antibiotic-free meat. CCF is supported by restaurants and food companies, and its website rails against "health campaigners," "personal-finance do-gooders," and "animal-rights misanthropes," among others. So if you're against health, doing good, and animal rights, then this group's for you.
The truth is, there are tons of ways to lose weight at Chipotle by mixing and matching tasty, wholesome ingredients to best fit your dietary needs. To help you steer clear of a 1,000-calorie dinner disaster, the editors of Eat This, Not That! magazine checked in with a group of nutrition experts to see what they order from the popular Mexican chain. Their satisfying, RD-sanctioned picks can help you keep your calories in check while still enjoying the food you love—and striking a blow for do-gooders everywhere.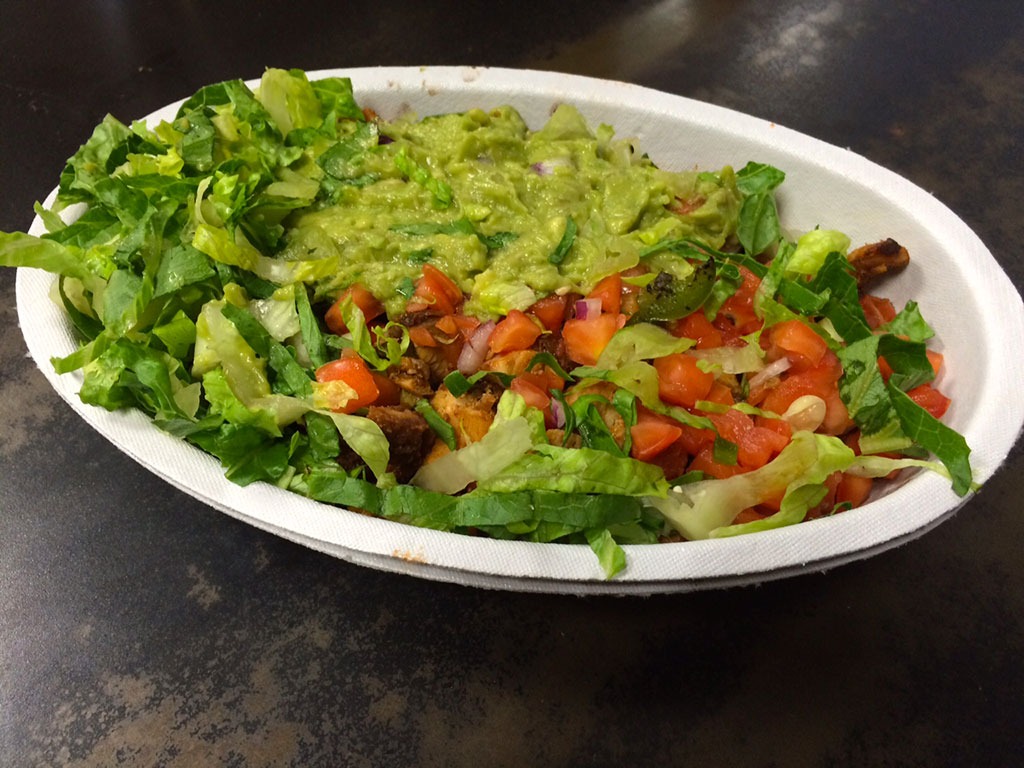 CHICKEN BURRITO BOWL
The Order: One scoop of chicken, one scoop of black beans, one scoop of fajita vegetables, tomato salsa, lettuce and a half portion of guacamole
Calories: 460
Cost: $10.57
"Opting for a bowl cuts back on the hefty serving of carbs you'd normally get with a burrito. The beans provide a high-fiber, blood-sugar-balancing source of carbohydrates to give you energy; the chicken is a good source of lean protein, and the fajita veggies add fiber and bulk to the meal. Adding some guacamole balances out the dish with healthy fats and an awesome taste and texture—just ask for half the typical portion size to keep calories in check!" – Stephanie Clarke MS, RD, co-owner of C&J Nutrition.
And pair it with a glass of unsweetened iced tea to amp up the fat-blasting potential. Studies show it contains a compound that can reduce stress hormones that trigger hunger. That's why we created the best-selling 7-Day Flat-Belly Diet and Tea Cleanse—test panelists lost up to 4 inches from their waist! Available now for Kindle, iBooks, Nook, Google Play, and Kobo.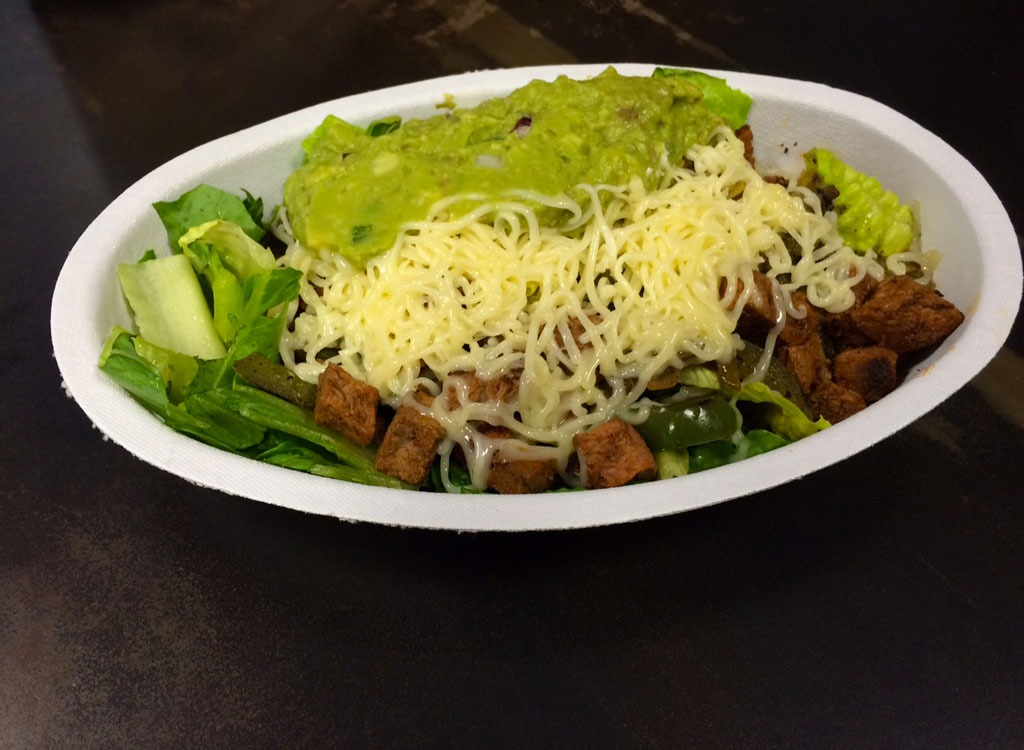 HOT AND CHEESY STEAK SALAD
The Order: Romaine lettuce base with a scoop of steak, two scoops of fajita vegetables, green chili salsa, cheese and guacamole.
Calories: 585
Cost: $11.49
"Pass on the rice and beans, which I consider being filler foods, and double up on fajita vegetables instead. They are a more nutrient-dense carb. The combination of protein, healthy fat and nutrient-dense carbohydrates promotes stable blood sugar levels, which helps keep my energy levels and mood stable all day long. Also, don't be afraid to get steak instead of chicken if that's what you prefer. Beef contains a variety of nutrients, like zinc, iron and B vitamins." -Cassie Bjork, RD, LD of Healthy Simple Life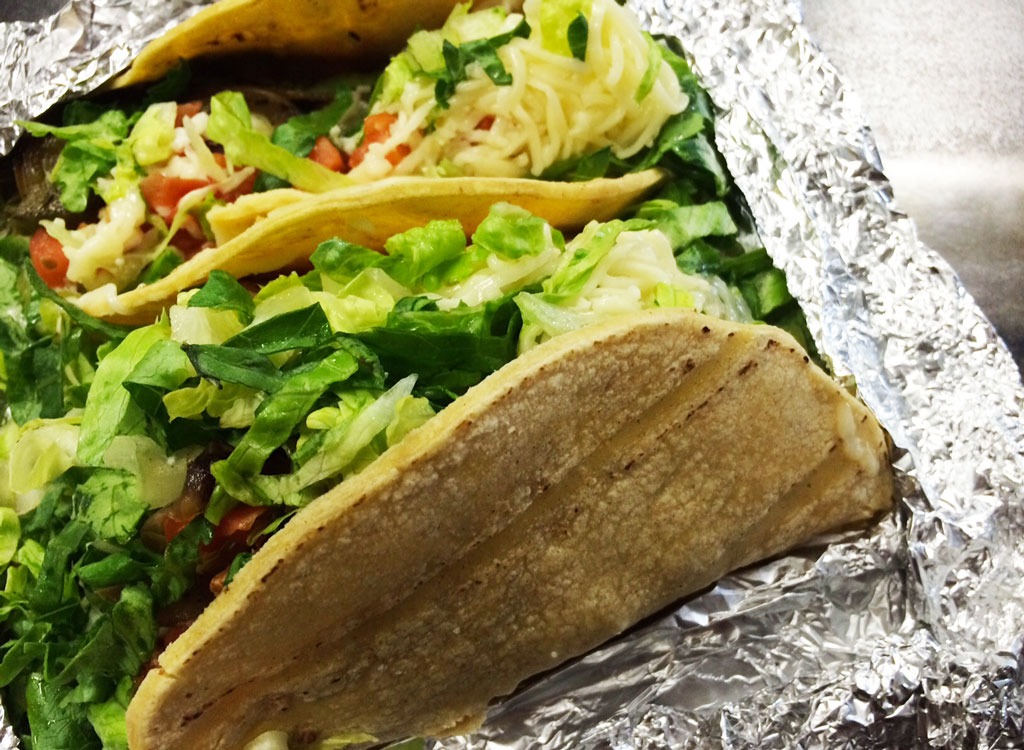 STEAK AND VEGGIE SOFT TACOS
The Order: Three soft corn tacos, steak, cheese, fajita vegetables, lettuce, and fresh tomato salsa.
Calories: 545
Cost: $9.19
"These tacos provide nine grams of fiber and have a whopping 41 grams of protein. The meal is also an excellent source of calcium, iron and vitamins C and A. The bad news is, like most quick-serve food, this dish is very high in sodium—but it is lower than many other options on the menu. To make this dish vegetarian-friendly, ask for black beans instead of steak." -Patricia Bannan, MS, RDN, author of Eat Right When Time is Tight.
BARBACOA BOWL
The Order: Cilantro-lime rice base, black beans, barbacoa meat, fajita vegetables, tomato salsa and guacamole.
Calories: 765
Price: $11.49
"Chipotle is my 'fast food' go-to! It's actually one of a few takeout places I feel good about picking up dinner from in a pinch. The barbacoa bowl is an entirely gluten- and dairy-free entree for those with food sensitivities or allergies. Don't forget to add some fresh guac to your plate! It's a good source of fiber and healthy fat, which promotes absorption of all the nutrients from your meal." – Cassie Bjork, RD, LD of Healthy Simple Life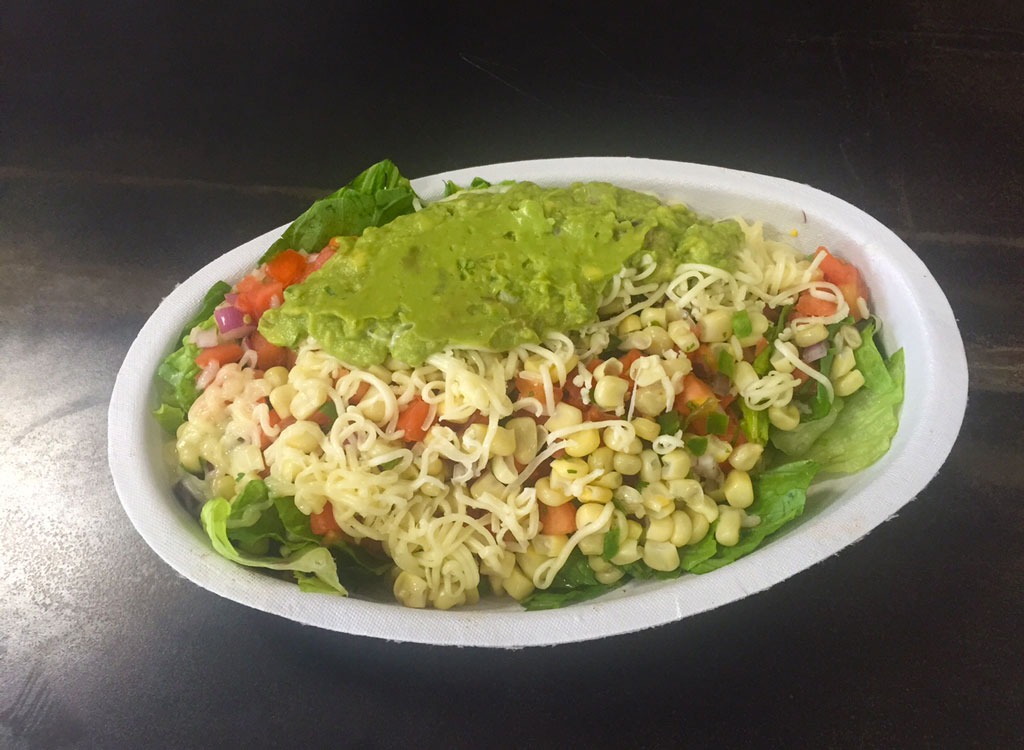 RICE AND BEAN VEGETARIAN SALAD
The Order: Romaine lettuce base with one small scoop of brown rice, one small scoop of beans, one small scoop of corn salsa, a light sprinkling of cheese, tomato salsa, a small scoop of guacamole and a squeeze of lemon.
Calories: 315
Cost: $8.27
"Chipotle is pretty good about serving small scoops if you request it, so asking specifically for a small scoop of rice, beans and guacamole in your salad bowl is a great way to control portions." – Lauren Minchen MPH, RDN, CDN, a Registered Dietitian and Nutritionist based in New York City.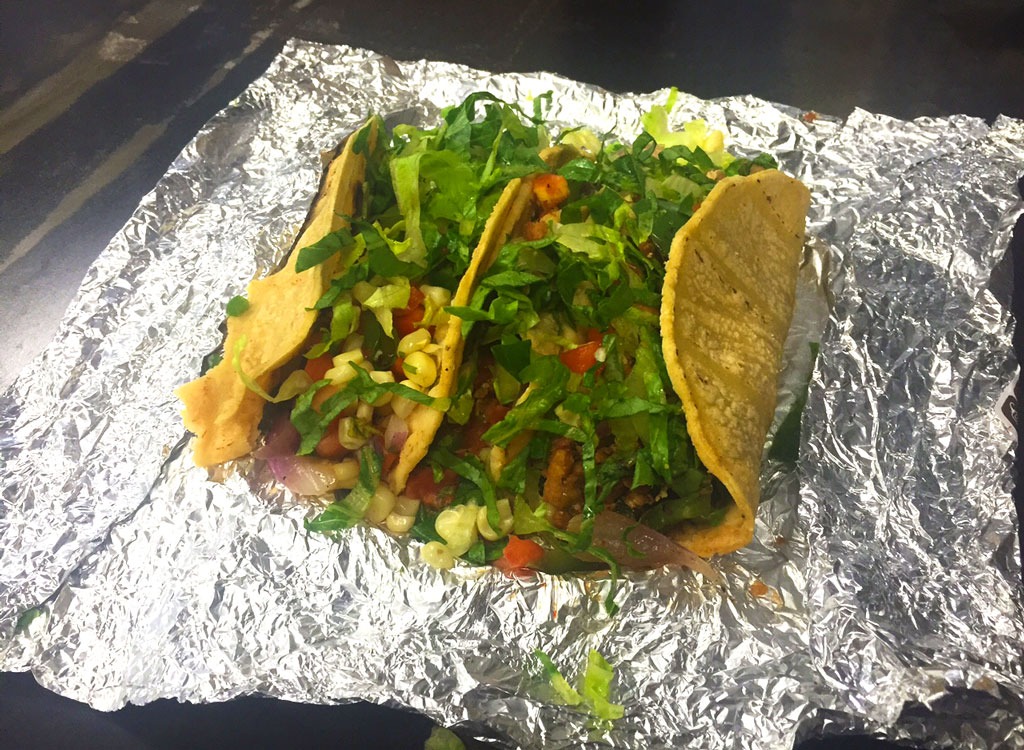 SOFRITAS SOFT TACOS
The Order: Three corn tortillas, one scoop of sofritas, one scoop of fajita vegetables, tomato salsa, corn salsa and lettuce.
Calories: 485
Cost: $8.27
"Opting for the soft corn tacos instead of ordering a burrito is a big calorie saver—and the taste is pretty similar, too! They are smaller than the larger burrito tortilla so this naturally constrains the amount of fillings they'll hold, which automatically keeps portions in check. This meal contains a healthy balance of carbohydrates, lean protein, and vegetables, which is important for staying satisfied without going overboard on calories" – Willow Jarosh MS, RD co-owner of C&J Nutrition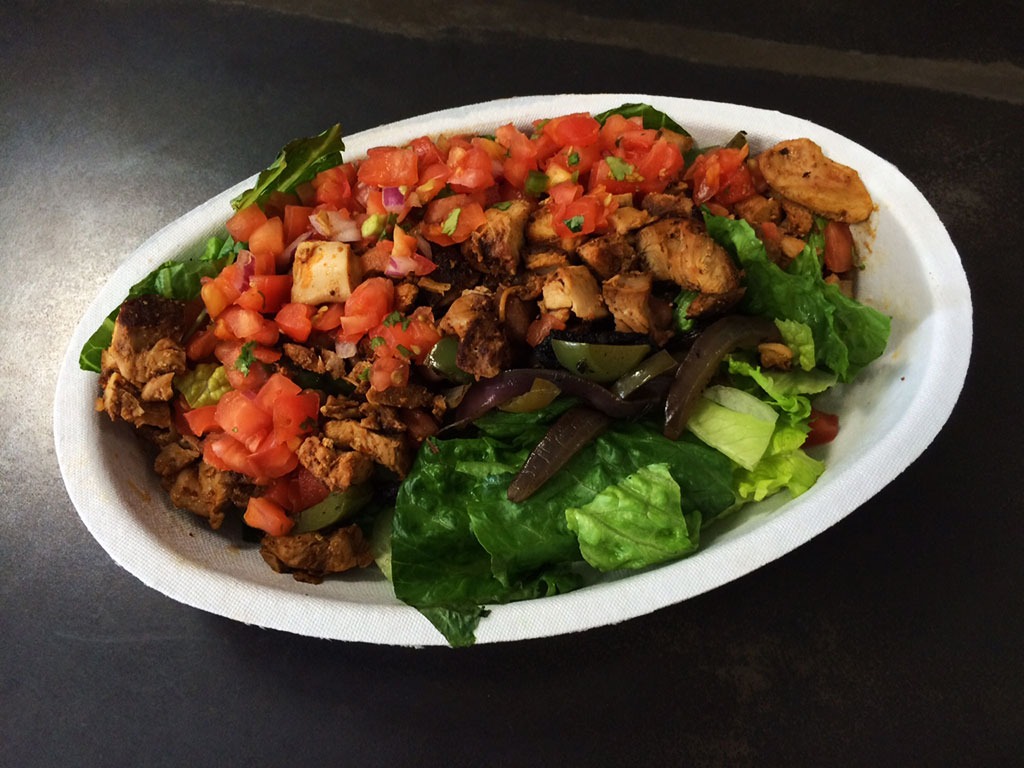 CHICKEN, PINTO BEAN AND VEGGIE SALAD
The Order: Romaine lettuce base with one scoop of chicken, two scoops of fajita vegetables, one scoop of pinto beans and tomato salsa.
Calories: 365
Cost: $8.27
"When I eat salad, I use it as an opportunity to get some of my carbohydrates from beans. I ask for double the veggies so I'm fully satisfied and getting the most nutrients I can. This combo has nine grams of fat, 42 grams of protein and 15 grams of fiber. Chipotle is one of the few fast restaurants that will provide you with a high-fiber meal." – Jim White RD, ACSM HFS, Owner of Jim White Fitness and Nutrition Studios.
6254a4d1642c605c54bf1cab17d50f1e
SOFRITA AND BLACK BEAN SALAD
The Order: Romaine lettuce base with one scoop of sofritas, one scoop of black beans, one scoop of fajita vegetables, fresh tomato salsa and a half serving of guacamole.
Calories: 430
Cost: $10.57
"One of my go-to menu items at Chipotle is a salad with sofritas, Chipotle's organic tofu with spices. When I add in the beans and veggies, the salad has almost 25 grams of fiber, which really fills you up and provides a nice variety of nutrients and vitamins. I usually ask for half the serving of guacamole because the regular portion is huge." – Sarah Koszyk, MA, RDN, owner Family. Food. Fiesta.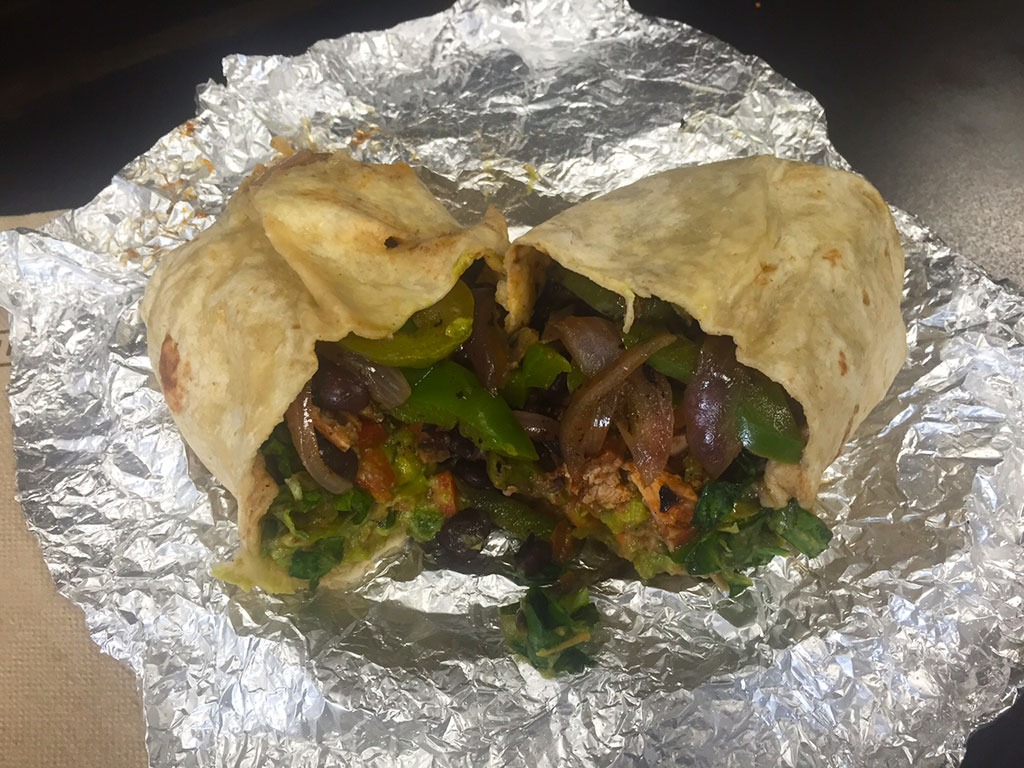 CHICKEN AND BLACK BEAN BURRITO
The Order: A burrito with chicken, one scoop of black beans, two scoops of fajita vegetables, guacamole, lettuce, and mild salsa.
Calories: 1,000 calories, but they're mostly from extra veggies
Cost: $10.57
"Many people add rice to their burritos, but I ask for extra veggies and lettuce instead. I don't even feel like I'm missing out since the tortilla is so delicious! I love the addition of healthy fat from the guac, too." – registered dietitian, Anne Mauney, MPH, RD of Fannetasticfood.com.
Eat This, Not That!
Inspired by The New York Times best-selling book series, Eat This, Not That! is a brand that's comprised of an award-winning team of journalists and board-certified experts, doctors, nutritionists, chefs, personal trainers, and dietitians who work together to bring you accurate, timely, informative, and actionable content on food, nutrition, dieting, weight loss, health, wellness, and more.
Read more about Eat This