Mac & Cheese, Lasagna, and Other Cheesy Recipes That Don't Use Dairy
Miss comfort foods? Not anymore.
If you're new to the vegan diet and you miss comfort foods like mac and cheese, lasagna, and cheesy dips, it sounds like you're in desperate need of some new plant-based recipes. Contrary to what you may have been conditioned to believe, it is possible to recreate the salty, fatty, creamy goodness of cheese without dairy.
By using ingredients like tofu, cashews, nutritional yeast, and cauliflower, you can add a smooth and silky texture to recipes without altering the flavor or character of the original dish. Our friends at Meatless Monday compiled a list of cheesy recipes that are completely dairy-free. After, be sure to catch 75 Best Recipes on the Internet!
Add creaminess to any dish with this recipe for magic all-purpose cauliflower sauce from Foodie with Family. This simple-to-make sauce goes beautifully with pasta, pizza, biscuits and gravy, and macaroni and cheese. You can also mix in some spinach and diced artichoke hearts for a quick and creamy, plant-based dip.
Don't miss We Tried 8 Spinach Artichoke Dips & This Is the Best.
Traditional Alfredo sauce uses generous amounts of butter and cream, making the dish notoriously rich. Using cauliflower blended with sautéed garlic, broth, and olive creates a lighter, but equally flavorful, version of this classic sauce. Try this creamy, dairy-free version of cauliflower Alfredo sauce from Detoxinista.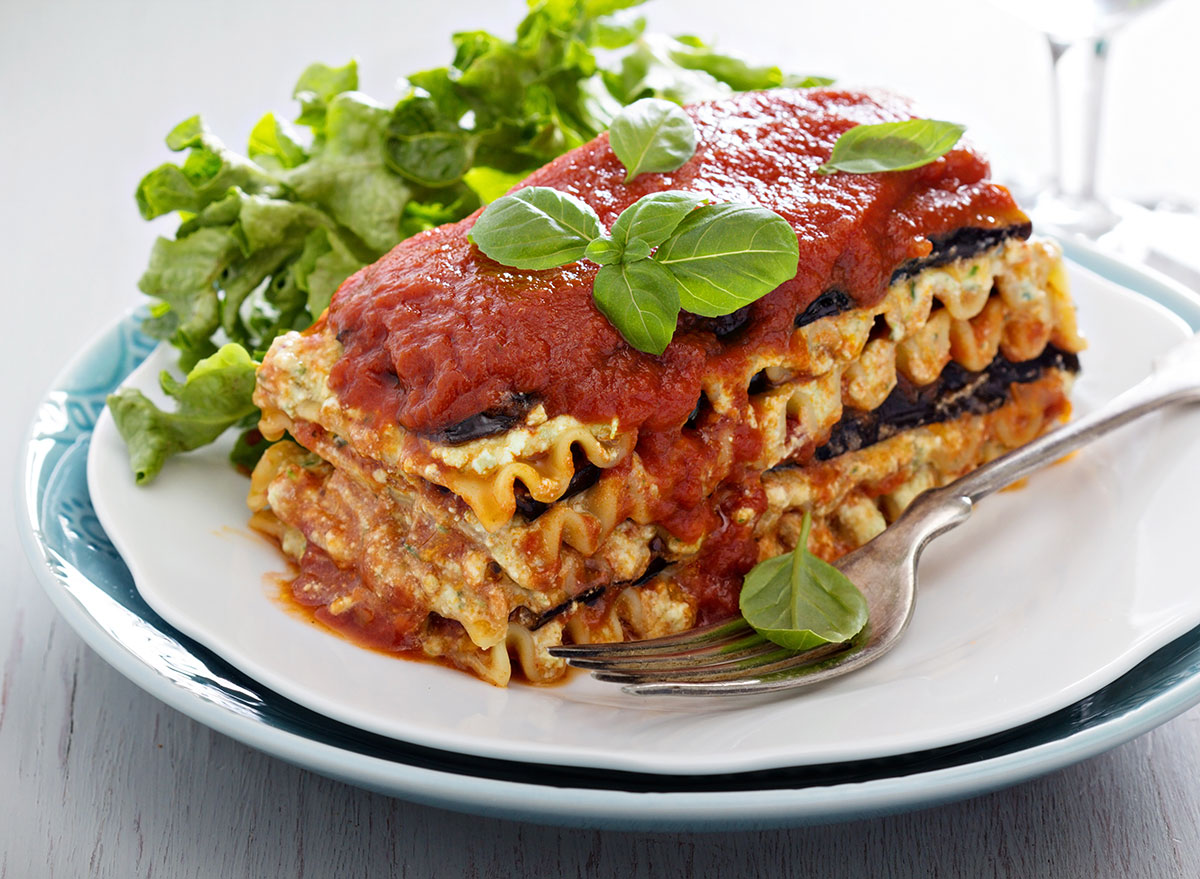 Food doesn't get more comforting than lasagna. Approach this dish as you would your favorite lasagna recipe, but instead of ricotta cheese, blend together pressed tofu, nutritional yeast, garlic powder, and salt and pepper.
Make sure to read What Happens to Your Body When You Eat Tofu.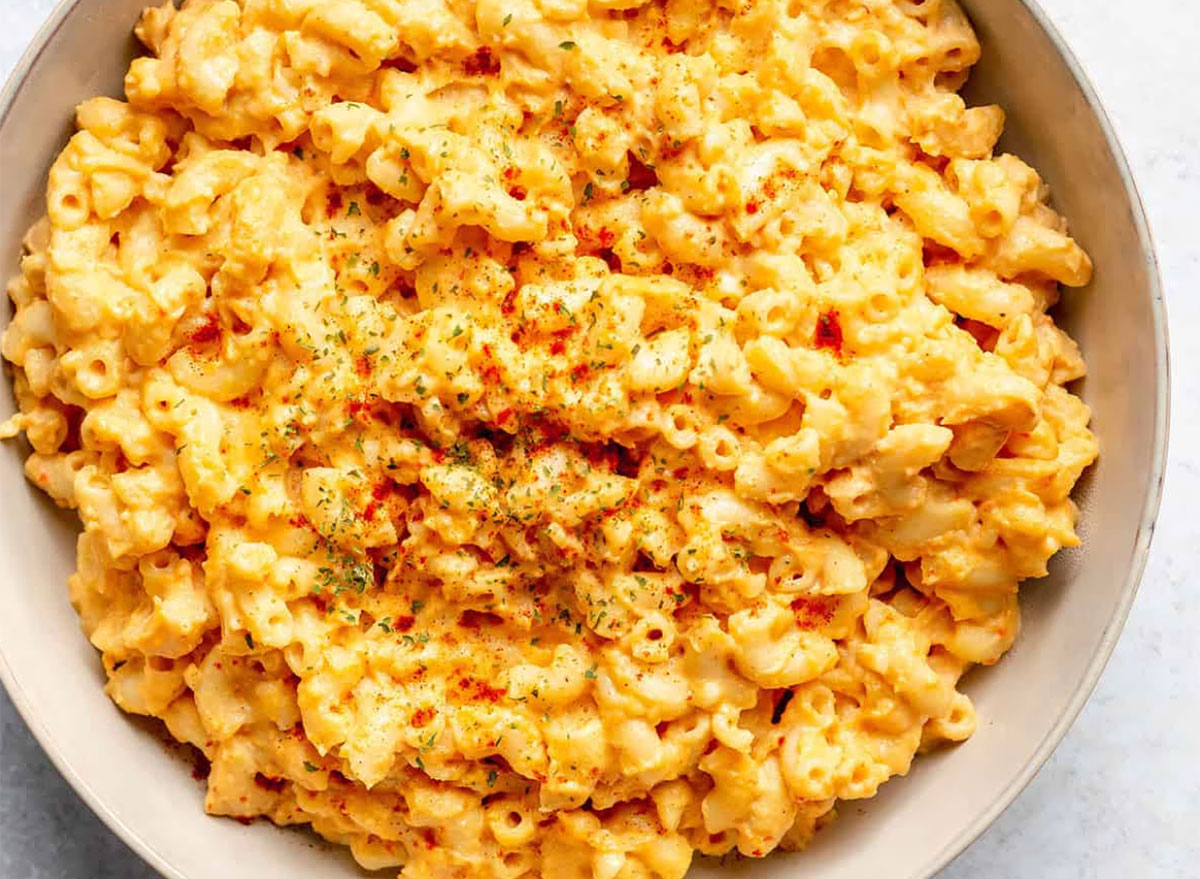 The ultimate gooey, cheesy, creamy dish, there's no way we could leave macaroni and cheese off of this list. Recreating the taste and texture of classic mac is actually pretty easy with the right ingredients. Healthier Steps has developed a tasty recipe for plant-based macaroni and cheese that employs cashew cream, coconut milk, and tons of herbs and spices.
A bagel with cream cheese (toasted or untoasted) is just as satisfying and delicious when made using plant-based ingredients. Once you become familiar with this recipe for a basic tofu cream cheese from The Easy Veg, you can experiment with different flavors, like cinnamon-walnut, veggie, or scallion-herb.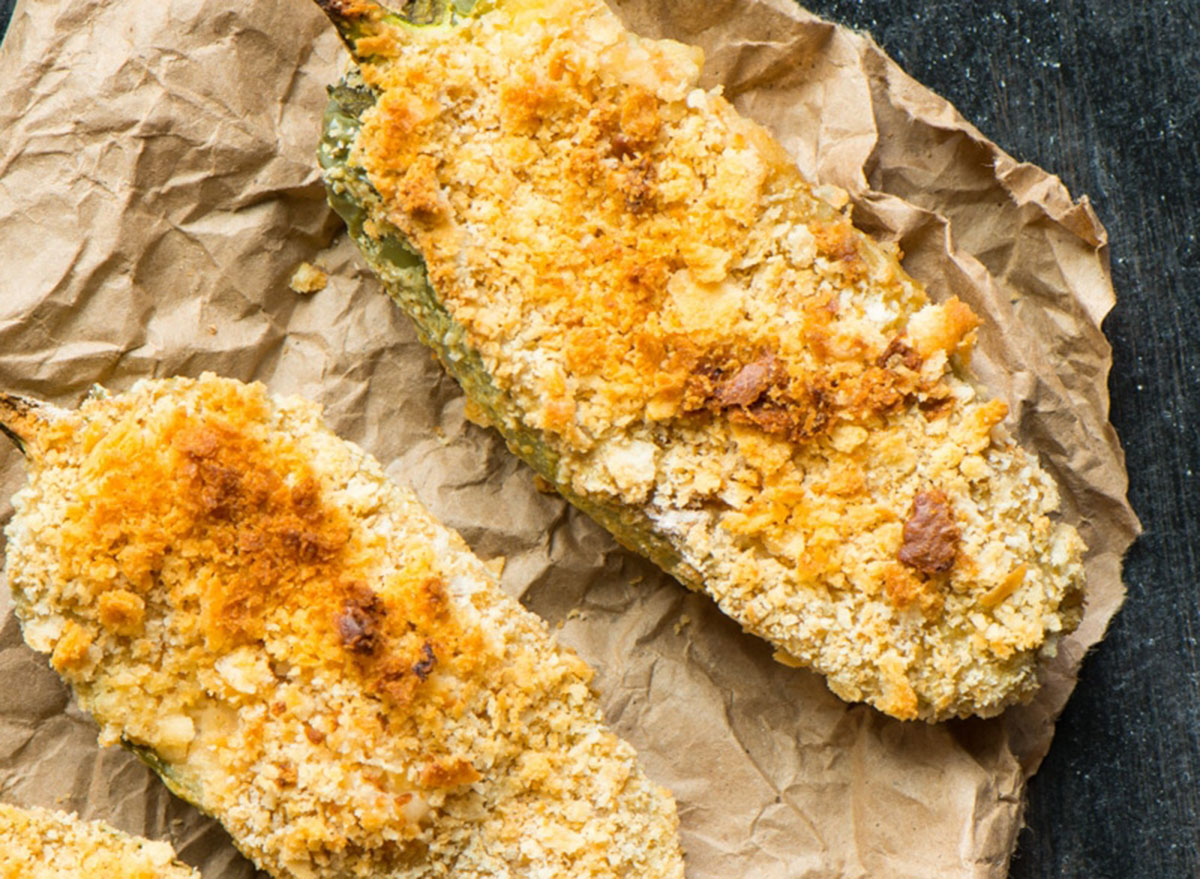 Spicy, creamy, and perfect for parties, this version of vegan jalapeño poppers from Namely Marly uses tofu-based cream cheese and nutritional yeast to recreate the salty cheese flavor. Use shredded plant-based cheese for some extra gooey-ness.6254a4d1642c605c54bf1cab17d50f1e
Caramelized mushroom pizza
Traditional pizza is great, but elevating the toppings is a clever way to avoid relying on cups of shredded mozzarella. This recipe for caramelized mushroom pizza from The Curious Chickpea uses mushrooms, rosemary, and a vegan garlic cream sauce, making it totally vegan, as well as crispy and delicious.
Creamy polenta with mushrooms and spinach

Polenta is a smooth cornmeal porridge often served beneath a pile of sautéed mushrooms, leafy greens, beans, or roasted tomatoes. Traditionally, the dish gets its creamy consistency from generous amounts of cream, cheese, and butter, but this plant-based version from Bianca Zapatka replaces the dairy products with full-fat coconut milk, nutritional yeast, and vegan butter substitute.
Spicy Jalapeño Cashew 'Cheese' Dip
Turn up the heat and remove the dairy to make this spicy jalapeño cashew-cheese dip. Ideal for parties and gatherings, this dip gets its punchy flavor from a blend of jalapeño, cashew cream, fresh garlic, and nutritional yeast.
For more, be sure to check out: