15 Must-Have New Millennial Pink Kitchen Products
Give your kitchen an Instagrammable upgrade with these adorable accessories.
When it comes to designing a home that's eminently Instagram-ready, millennial pink is the sweet and stylish color trend that keeps on giving. Dubbed a "stubbornly photogenic" It color by The New York Times, the hue has made its way off the internet and into kitchens everywhere, from utensils to appliances. If you want to create a kitchen that even Wes Anderson would be proud of, it's time to scoop up some of these 15 millennial pink kitchen accessories for yourself.
ETNT's editors have scoured the internet to bring you the best products out there, and we're hoping you'll love them as much as we do. Full disclosure: We may earn a commission for anything you purchase through links on this page, but that doesn't mean you'll pay more for them (we'd never do that to you!). Pricing and availability are accurate as of the piece's initial publication date, but it's the internet and we can't guarantee that these sweet deals will last forever, so scoop them up before someone else does!
If you're looking for something that's both modern and traditional, you can't go wrong with this rectangular Le Creuset baking dish in "hibiscus." The brand is rightly known for its quality stoneware, which cooks evenly and lasts forever, and this dish is the perfect size for a small casserole or a side of roasted veggies.
Keep your overnight oats or leftover avocado stored in adorable style with these glass food storage containers with pink lids. Even better: they're microwave– and dishwasher-safe—unlike those old takeout containers that have been cluttering your cabinets.
This Multipurpose Cutting Board
If you love to cook, add an elegant dash of pink to your countertop with this handmade cutting board, which can also be used as a cheeseboard or a serving platter. Use the wooden side for meal prep and the glossy side for serving in style.
6254a4d1642c605c54bf1cab17d50f1e
This retro four-slice toaster will immediately class up any kitchen with its pop of color. It comes with six browning levels and three preset programs to defrost, reheat, or flawlessly crisp up that everything bagel.
This Le Creuset Heart Cocotte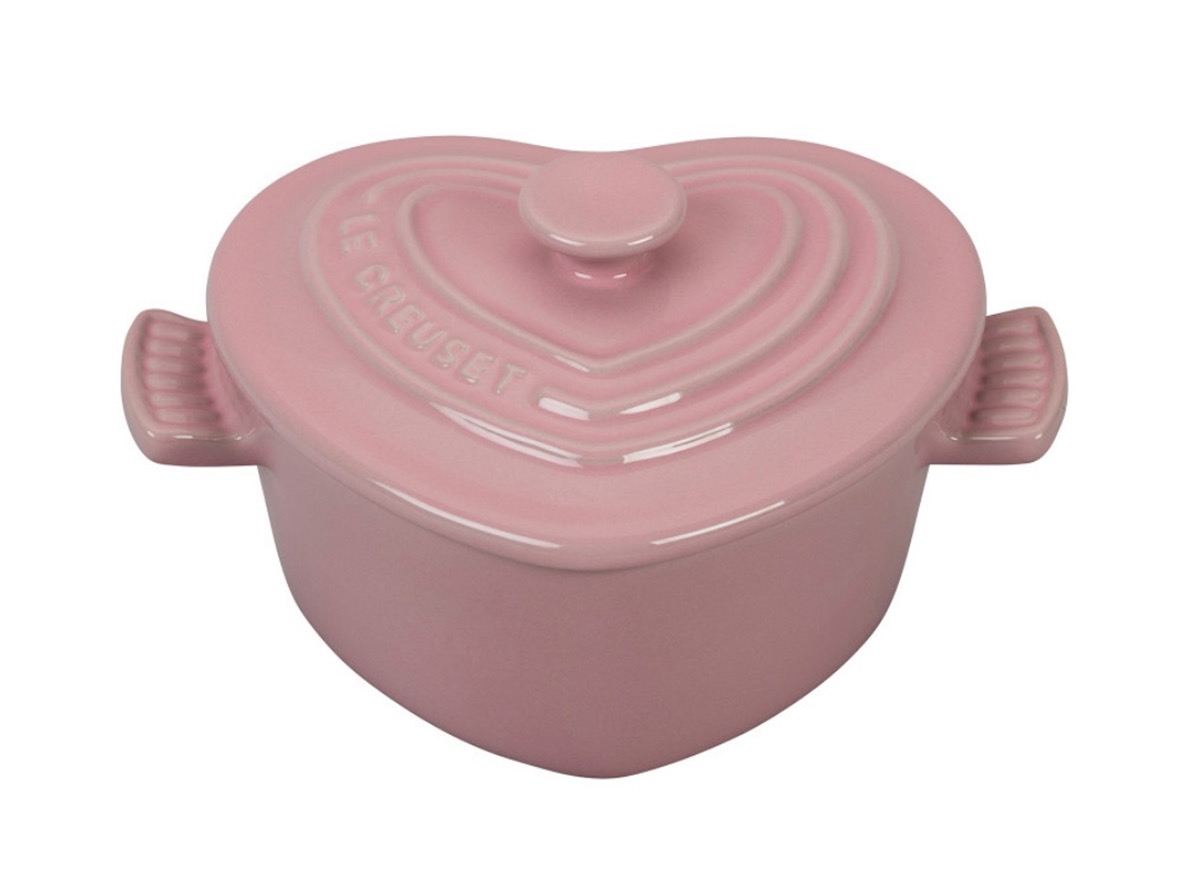 You'll be baking up Pinterest-worthy heart-shaped treats in no time once you get this lidded cocotte home—or get a few and use them in lieu of your usual serving bowls, which now seem dreadfully boring in comparison. Just think: pots de crème, crème brûlée, baked dips and spreads, a sugar bowl, and a dish for nuts and other snacks, all courtesy of this sweet pink vessel.
This Cuisinart Mini Food Processor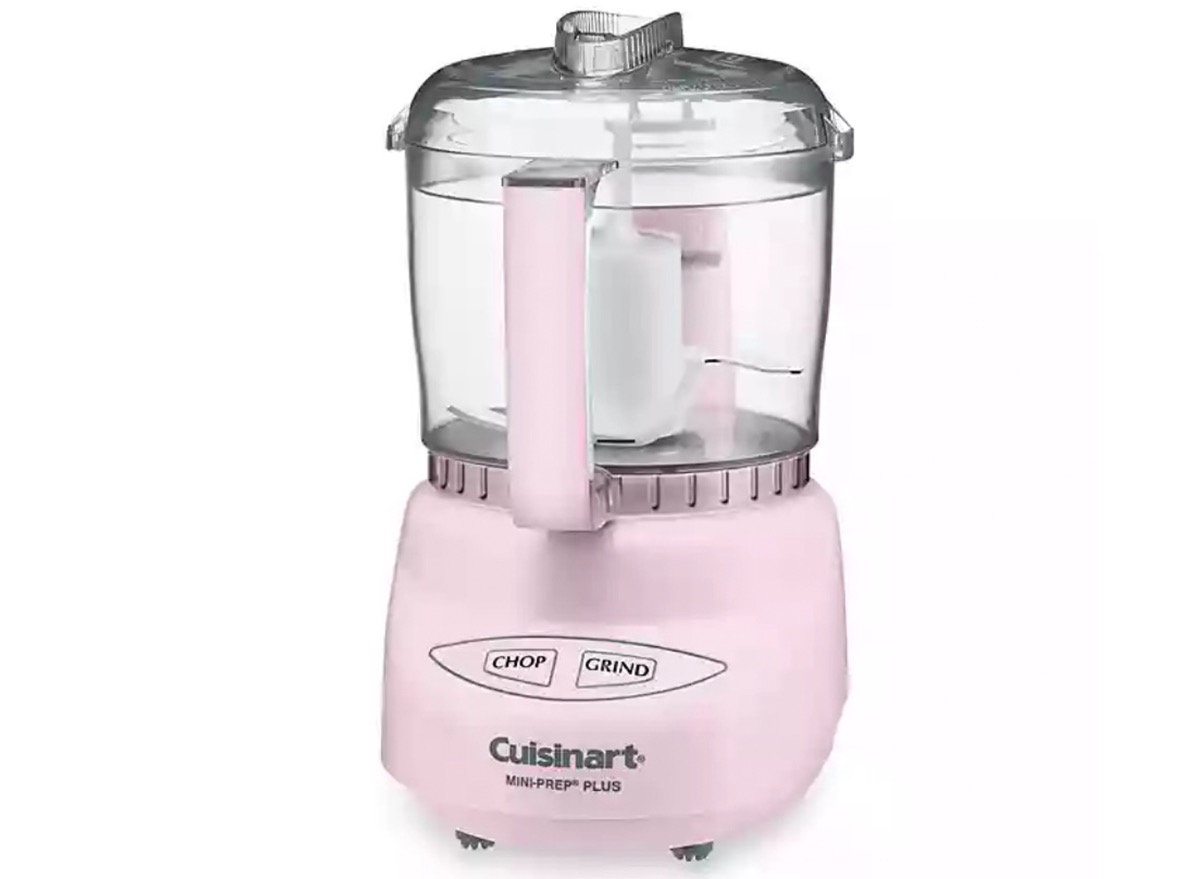 This mini food processor is ideal for when you're cooking for one, and it's more powerful than its cute-as-a-button appearance would suggest—it does everything from chopping ginger to grating hard cheese.
These Microwave-Safe Bowls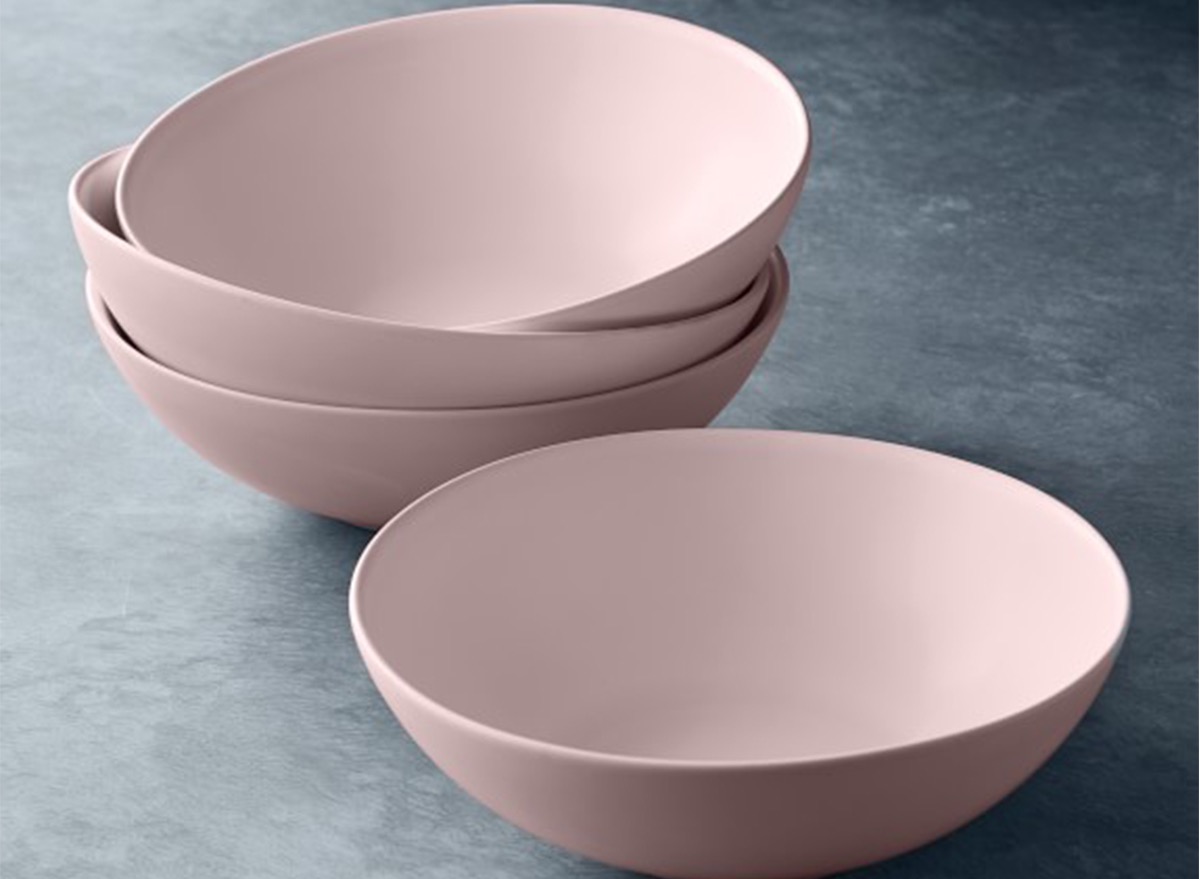 These charming pink bowls are perfect to use for everything from soup to nuts—or just when you're practicing your mise en place. Because they all stack neatly together, they are fabulous for storing in a smaller kitchen or one without a ton of cabinet space.
This Dash Mini Waffle Maker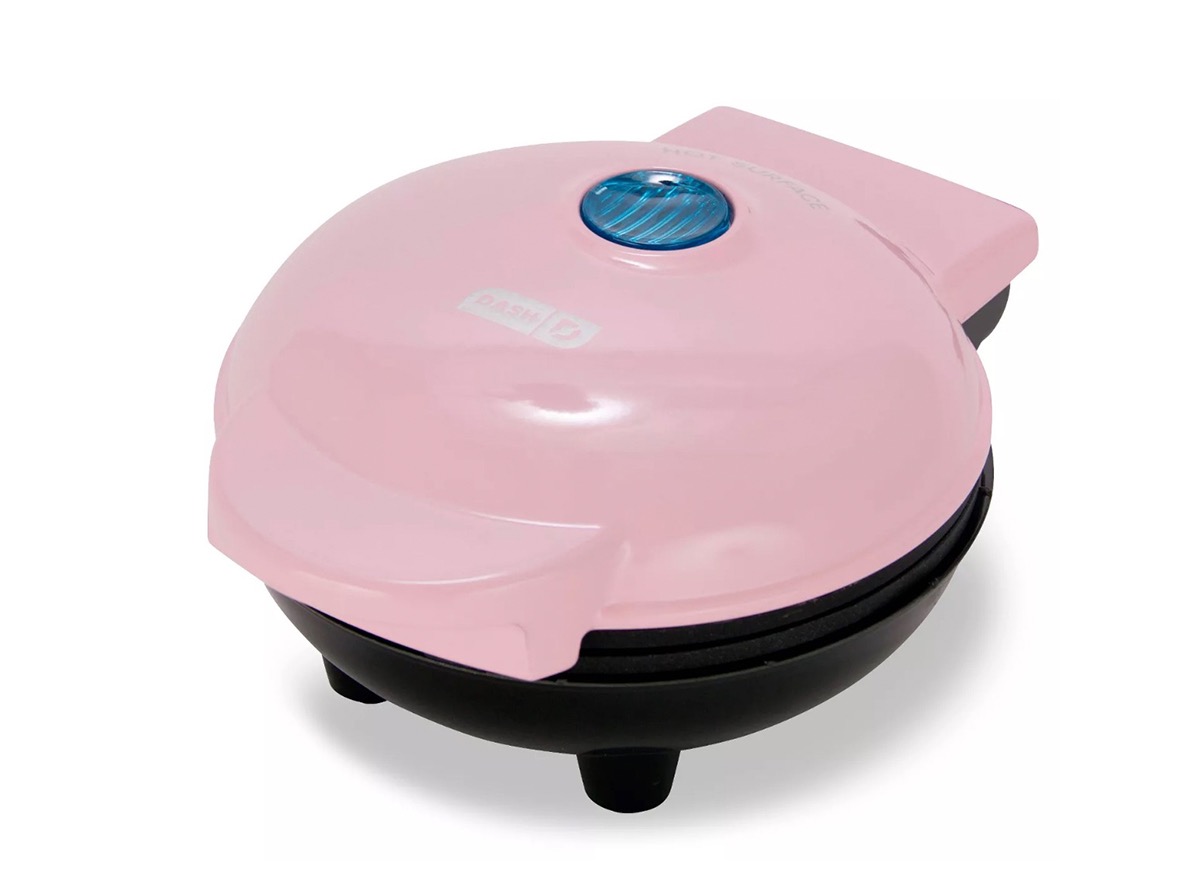 Sweet and practical, just plug in this blush-hued mini waffle maker and go! Make individual portions or a big batch of four-inch waffles on the non-stick, easy-to-clean surface and give Eggo a run for its money.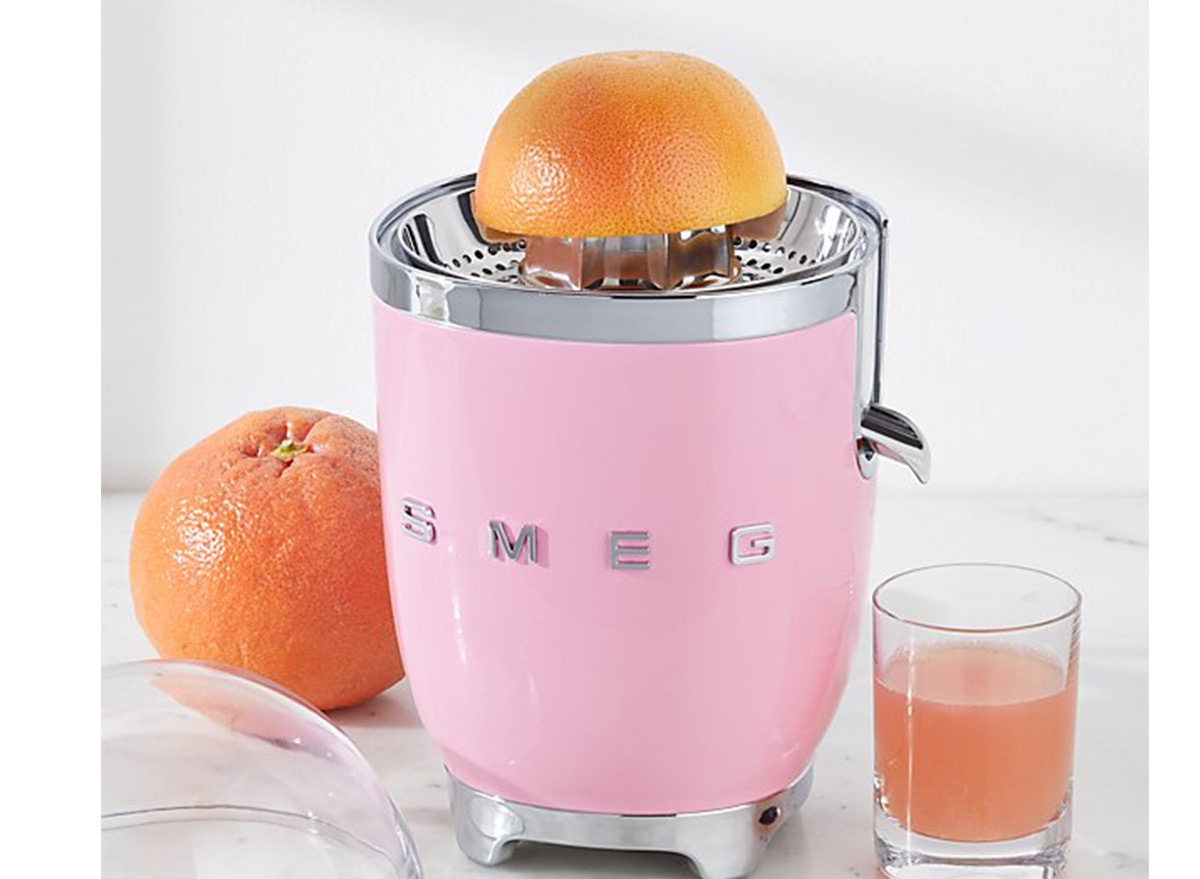 It's easy to ensure you get your RDA of vitamin C with this stylish citrus juicer, which will really put the squeeze on your oranges and grapefruits (and lemons and limes). Brunch will never be boring again!
This KitchenAid Stand Mixer
KitchenAid mixers are classics for a reason—they look fantastic, make everything from pasta to ice cream to bread dough, and last forever. And classic doesn't need to mean old-fashioned when one of the color options is this cheerful pink hue.
This Cat Ears Dessert Plate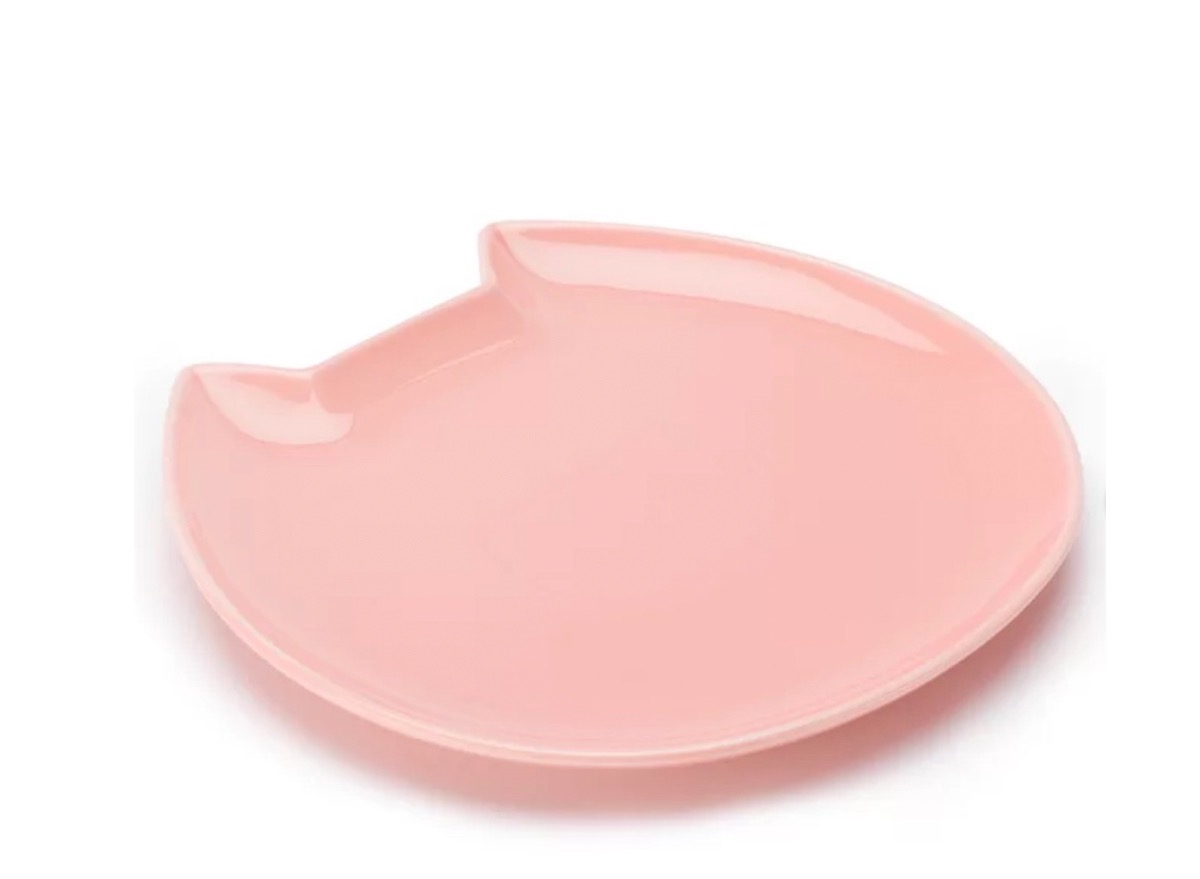 You don't have to be cat-obsessed to cute-ify dessert—or, honestly, any meal or snack—with these nine-inch cat ears plates. They're made of dishwasher- and microwave-safe ceramic, making them user-friendly flatware for all members of your household, furry or otherwise.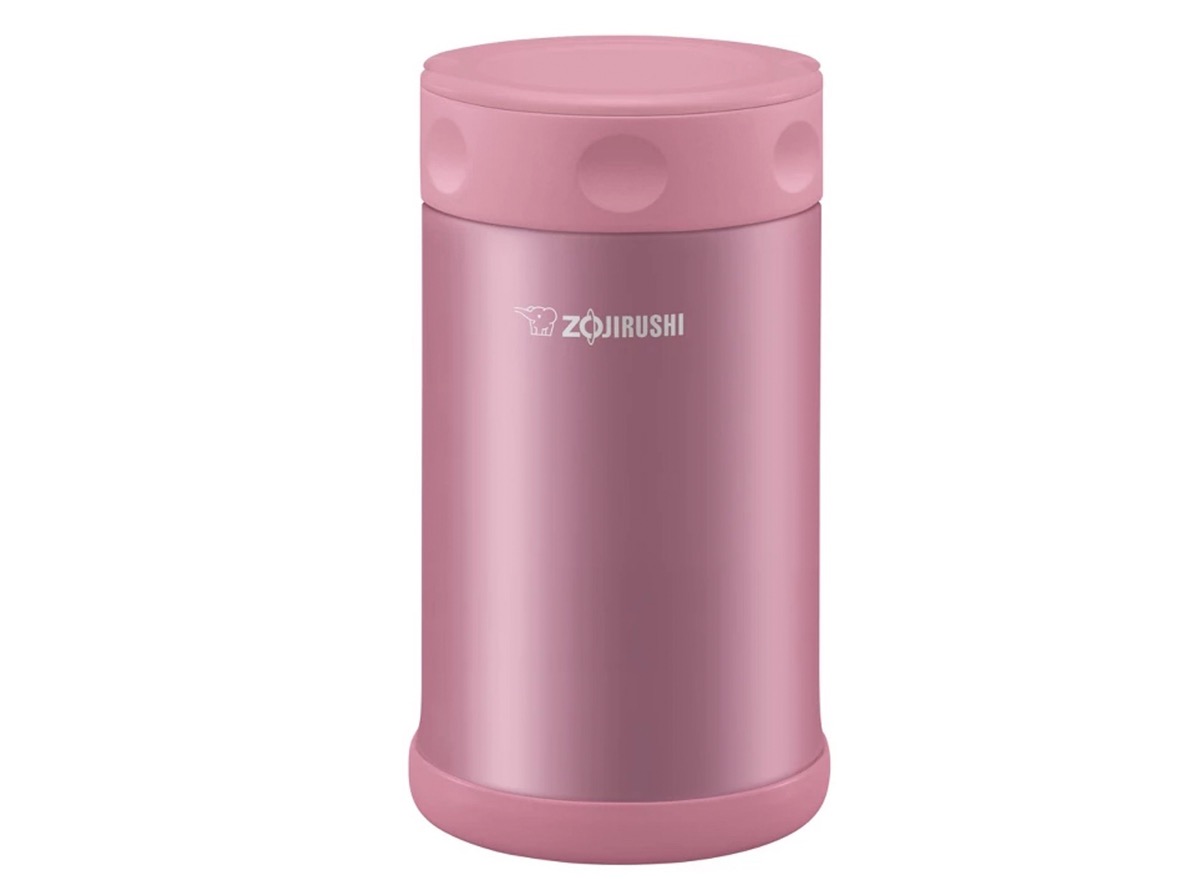 This food storage container is made of vacuum-insulated stainless steel, which means that it keeps your hot food toasty and your cold food chilly for hours. Toss your plastic containers and bring your green smoothie or quinoa bowl to work in shiny pink style.
This Cuisinart Ice Cream Maker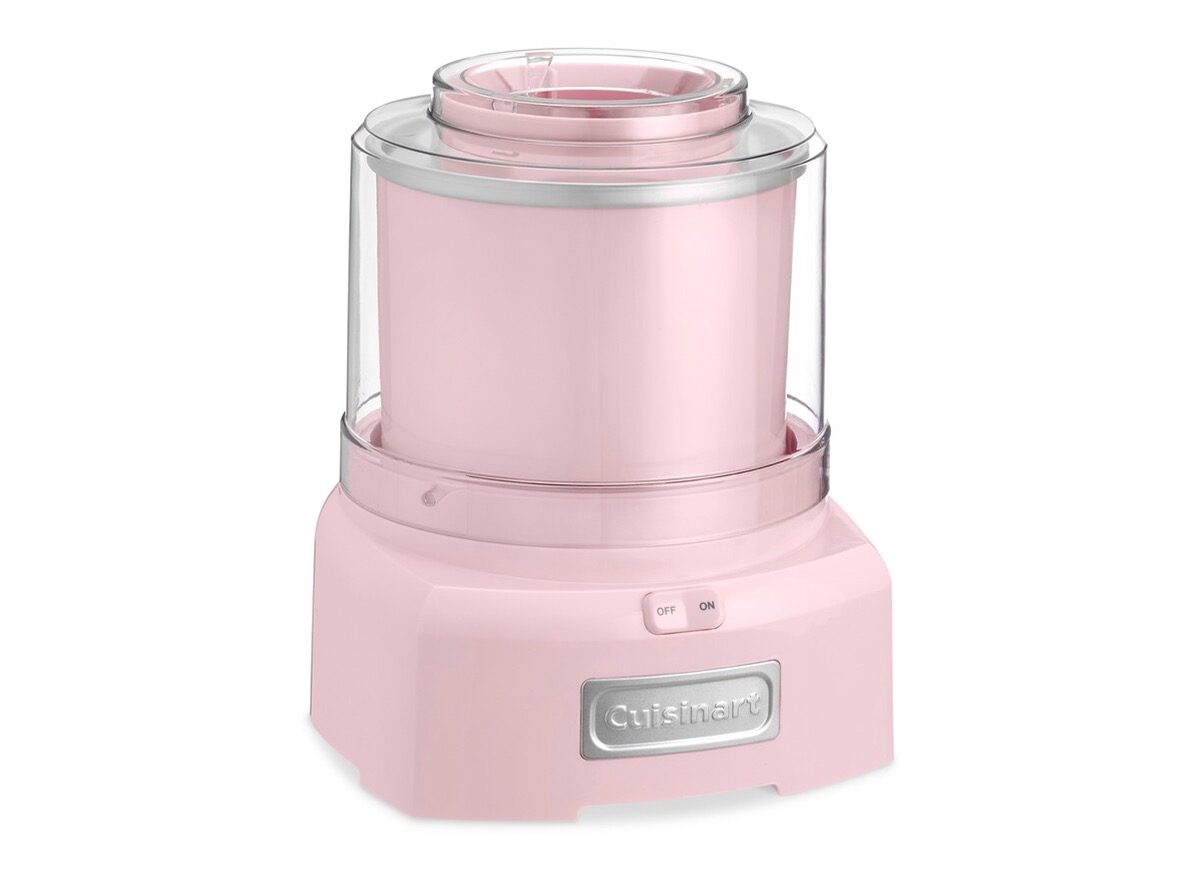 The aspiring chef in you can blend up one-and-a-half quarts of homemade ice cream, sorbet, gelato, or frozen yogurt—no ice needed—with this dreamy device. The included recipe booklet means you'll be snacking on butter pecan ice cream or lemon basil sorbet (or strawberry ice cream to match!) in less than twenty minutes.
This 10-Piece Utensil Set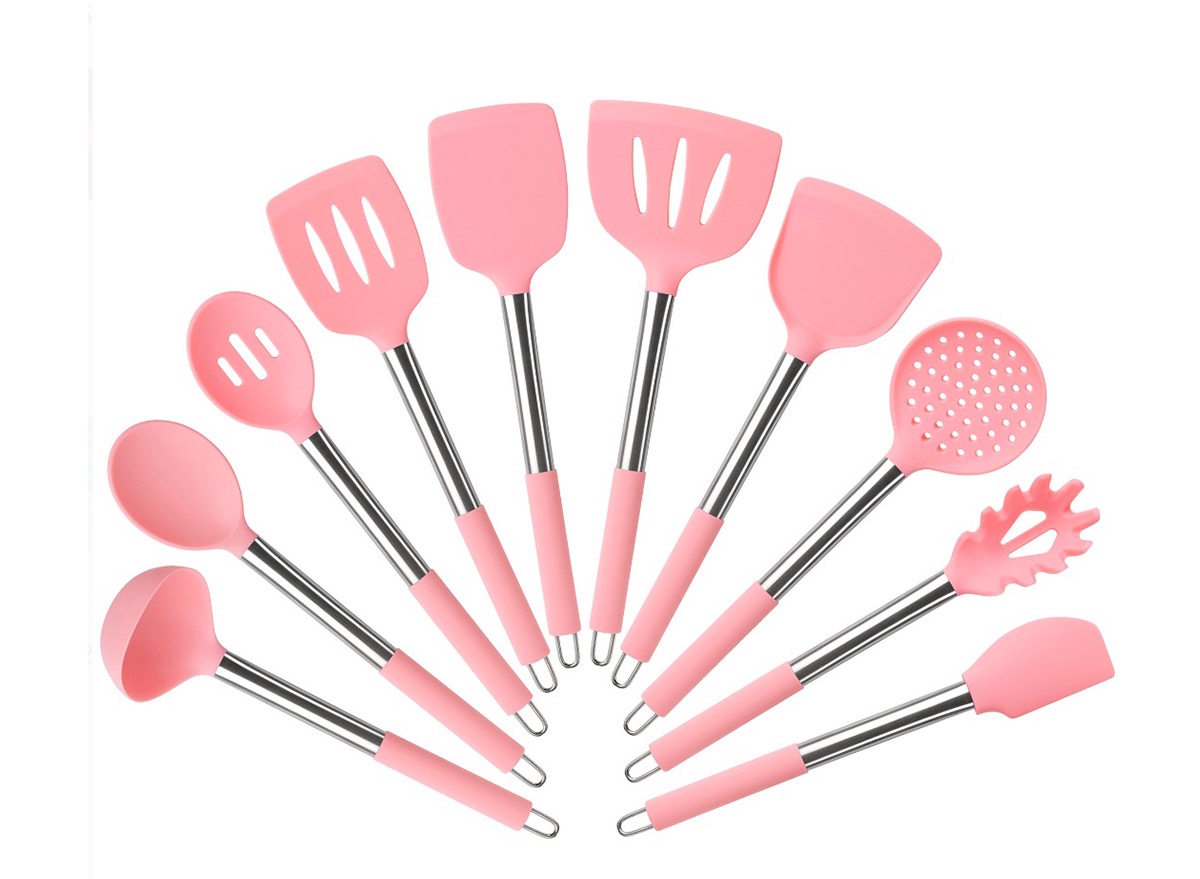 Never buy another utensil again with this ten-piece set. The non-toxic silicone won't scratch up your cookware, and the cost works out to just a few bucks apiece, so they're a foolproof way to furnish your color-coordinated kitchen on a budget.
This Print for Coffee Lovers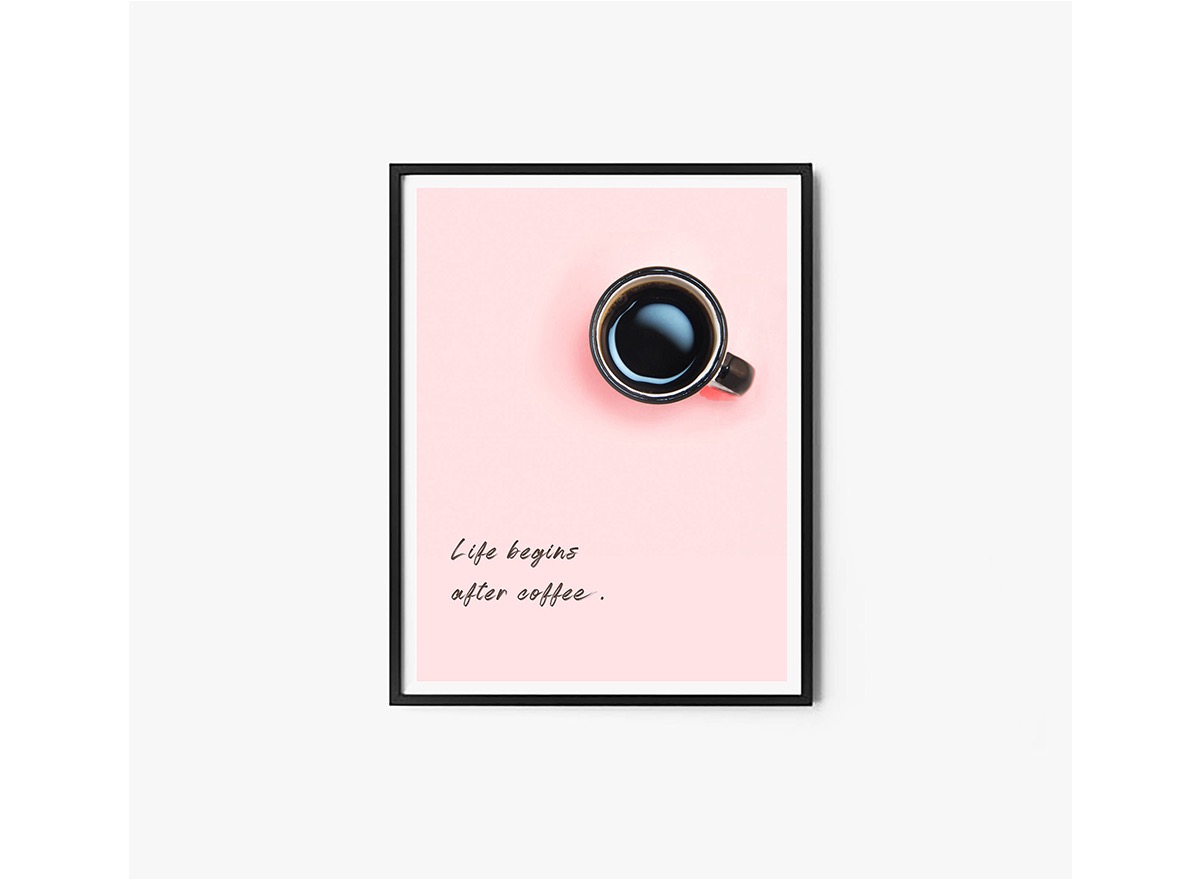 Get that splash of pink you're looking for on the wall with this (extremely accurate) art print. Customize the size and the border directly with the U.S.-based seller for a personalized piece that's sure to make any house feel like home.