5 Most Authentic Dishes To Order at a Chinese Restaurant, According to Chefs
Real Chinese cooking is far removed from much of the Americanized fare you find stateside.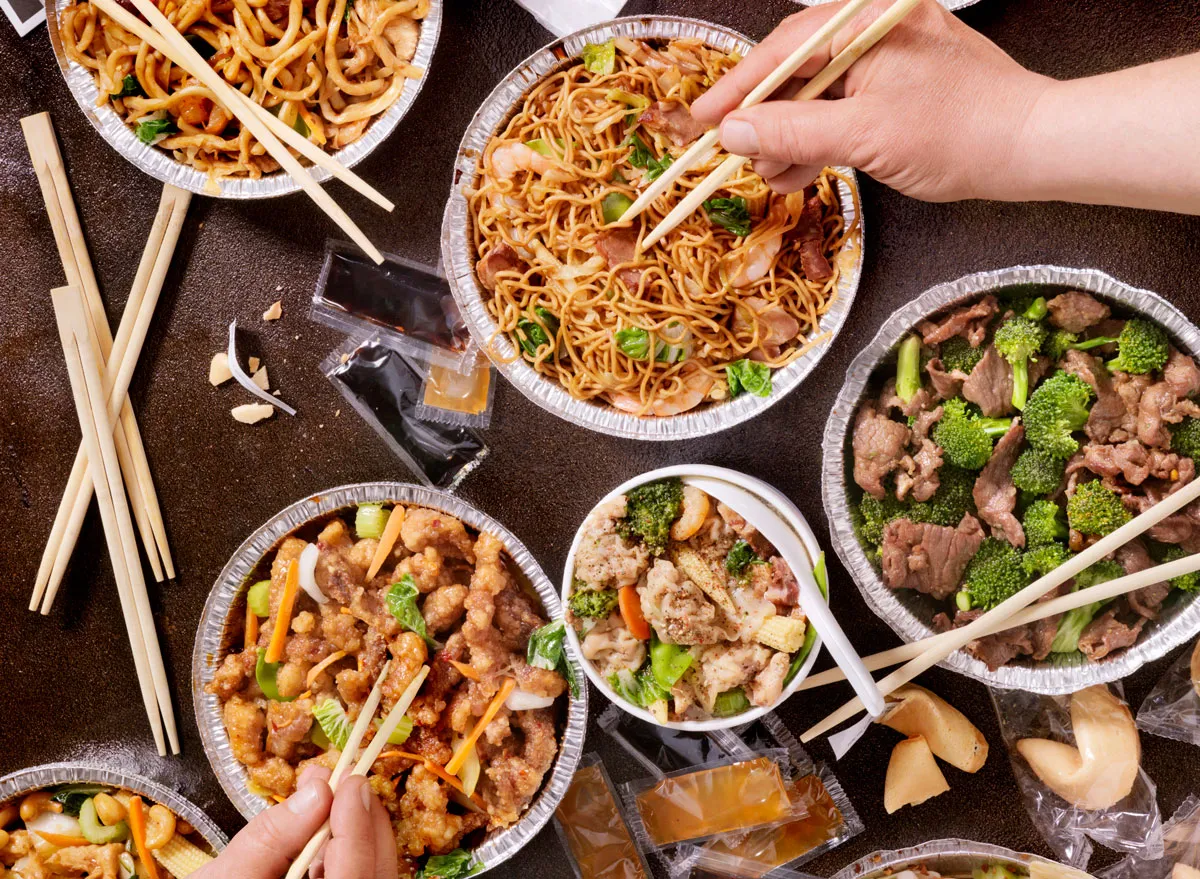 The product recommendations in this post are recommendations by the writer and/or expert(s) interviewed and do not contain affiliate links. Meaning: If you use these links to buy something, we will not earn a commission.
Much like Italian and Mexican cuisine, Chinese food in America can sometimes veer into inauthentic territory. Not to besmirch the nostalgic merits of crab rangoon or General Tso's chicken, but it should come as no huge shock that neither are items you'd actually find in China. So, when it's authenticity you crave, be it for dine-in or takeout, there's a fine line between General Tso's and… everything else.
Across the country, Chinese restaurants and Chinese chefs are spotlighting real-deal recipes that harken to their ancestral homeland, serving up dishes that you'd actually find in different regions of China, from Cantonese-style barbecue to soulful soup dumplings.
Here are five of the most authentic dishes to order at a Chinese restaurant, according to the pros who know best.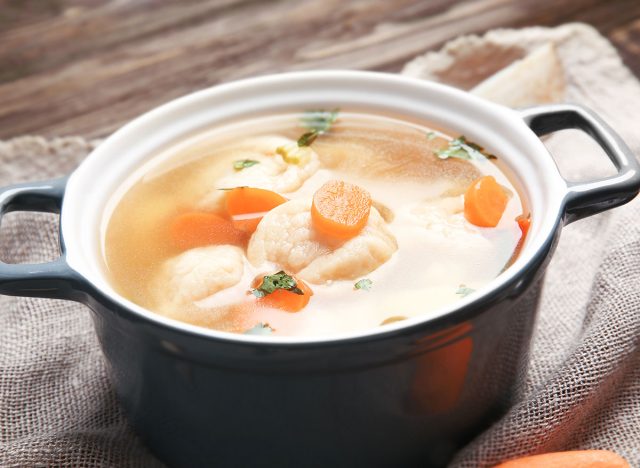 According to Kathy Fang, owner of her namesake Fang Restaurant in San Francisco, one of the dishes that typifies authenticity in Chinese cooking is the mighty molten soup dumpling. But since even soup dumplings have jumped the shark in some instances, she emphasizes the importance of tradition when crafting these refined delicacies.
"Since it's become popular in  the U.S., restaurants are now trying to put all these eye-catching spins on it, from multi-colored dumpling skins ranging from red, green, black, to orange to changing up the filling," Fang bemoans, citing examples filled with cheese and dough that's dyed red with beet juice.
Colorful? Yes. Authentic? Far from it. "The strive for making perfect soup dumplings have strayed to making them look cool or sound unusual," Fang says. "With something so delicate and refined as a soup dumpling, cheese will overpower the whole dumpling and the color of the skin will not contribute to the final taste of the dumpling, but most likely take away from it."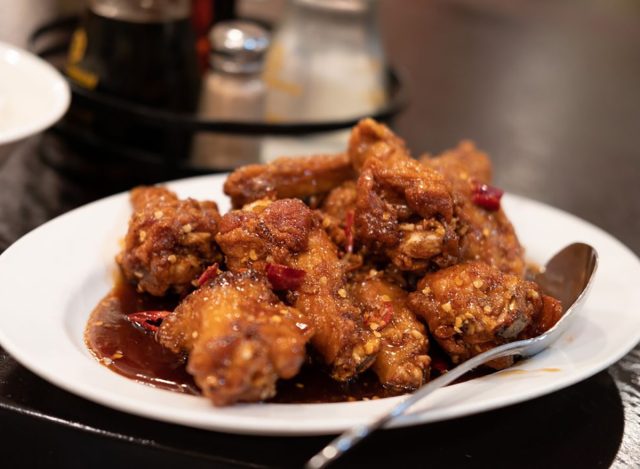 Of all the chicken dishes on Chinese menus, from orange chicken to General Tso's, one preparation feels less blasphemous than the rest. Chicken wings are a prime example of keeping it simple and spotlighting the core ingredient, rather than slathering it in treacly sauce or deep-frying it to oblivion. One such champion of the wing is Jason Doo, chef-owner of Wusong Road in Cambridge, Mass. For him, a Chinese-American chef proudly at the helm of a Chinese-American restaurant and tiki bar, chicken wings are an item that perfectly straddles that line between tradition and nostalgic Americanized comfort. Because, sometimes, it can be both.
"We lean super heavy into American-Chinese food because that's what I grew up with my family in our little suburban Chinese restaurant," says Doo, pointing to chicken wings as a go-to example. But far from typical, his version still adds an extra layer of authenticity, glazing crispy chicken wings with tamarind and soy. For him, it's a far better order than chicken fingers: "Who thought that a soggy yellow-colored batter coating dry chicken tenders would ever be a good thing is beyond me!"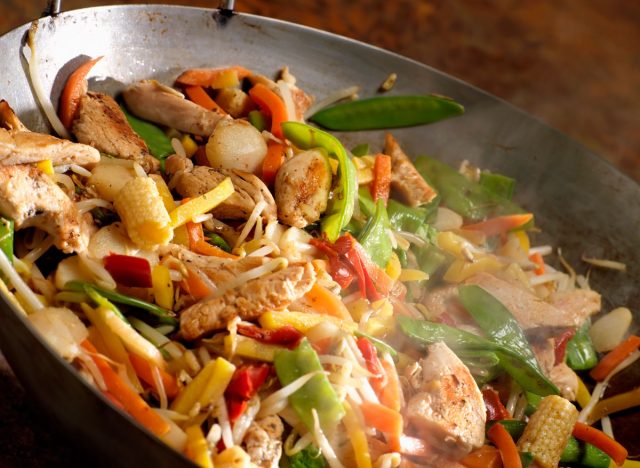 Much like Mexican, Italian, and American cuisines, Chinese food is marked by regionality, with different flavor profiles and textures emerging in different pockets of the vast nation. One such archetype is the art of hand-pulled noodles in northern China, which are the inspiration behind The Noodle Den at Sahara Las Vegas. Here, chef Guoming "Sam" Xin spotlights a style of cookery near and dear to his heart, with a menu rooted in diligent hand-pulled noodle dishes.
From the wide-open exhibition kitchen, the chef pulls and tosses noodles from scratch, a real-deal technique found in restaurants throughout northern China. As ownership explains, his menu is designed to transport guests on a culinary tour de force of the region, done so via rigorous recipes like beef brisket hand-pulled noodle soup, farmhouse-style pork with knife-sliced noodles, and chicken stir-fry with cat ear noodles.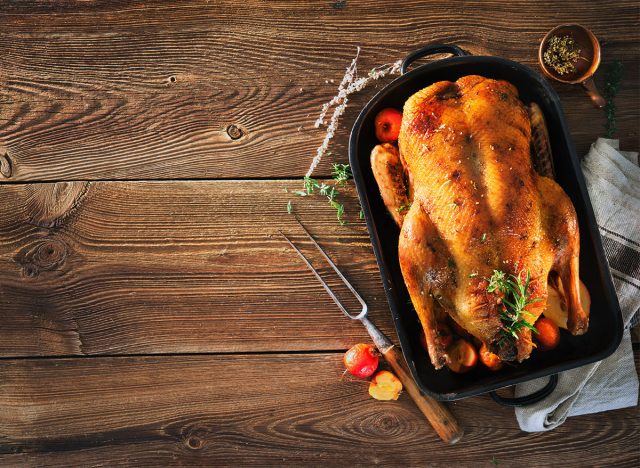 Another regional Chinese delicacy is the style of barbecue honed in the Cantonese-speaking portions of the country, especially in and around the province of Guangdong in southern China. At Red 8 at the Encore Boston Harbor, it's a specialty that gets a menu spotlight from chef Richard Chen. With a particular expertise in Cantonese cooking, the chef is adept in highlighting Chinese barbecue at its most authentic, via dishes like steamed BBQ pork buns, roasted duck, barbecue pork in honey glaze, and the iconic Peking duck—the latter of which is whole-roasted in a wood-fired oven.
Chinese-American Done Right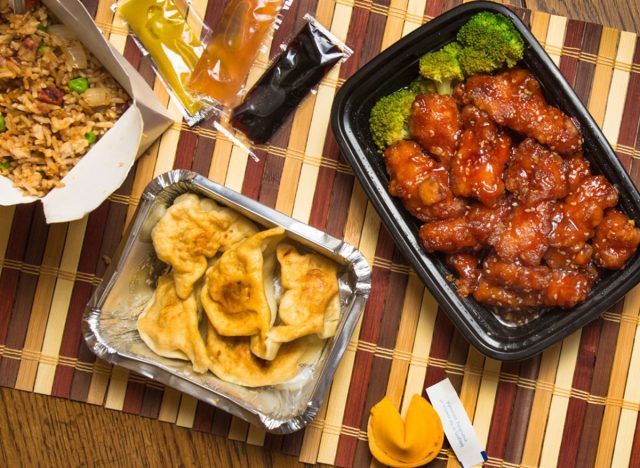 Much like chicken wings, certain Chinese-American dishes can achieve a level of authenticity in their own right—when they're prepared dutifully and with quality ingredients and techniques, of course. A far cry from soggy chicken fingers or cloying orange sauces, it's all about balance and freshness, and that's the driving force behind San Francisco's takeout-oriented Lazy Susan.6254a4d1642c605c54bf1cab17d50f1e
According to Hanson Li, co-founder and CEO, it's about avoiding verbose menus and lackluster ingredients in favor or refinement and vibrancy. "Though there are plenty of great restaurants with big menus, I am often weary about scallops or other delicate items at Chinese restaurants with 200-plus menu items," he explains. "Though not always the case, huge menus can sometimes use frozen seafood that, when thawed, may diminish in quality." Which is why Li and chef Eric Ehler focus on a much smaller menu with optimal ingredients. "The food at Lazy Susan honors the over 100-year history of Chinese food in America while being thoughtful on making classic Chinese American dishes that reflect the bright flavors we expect today," Li adds.
For Ehler, that means scratch-made sauces, fresh produce, and omitting gluten from all dishes. "I had a lot of fun putting together this menu of dishes, some of which have been favorites of mine since childhood," the chef notes, pointing out dishes that focus on flavors and textures that hold up via takeout and showcase a well-rounded flavor profile. Some dishes they cite include wonton soup, ma po tofu, beef and broccoli, and yes, chicken wings done right.
Matt Kirouac
Matt Kirouac is a travel and food writer and culinary school graduate, with a passion for national parks, all things Disney, and road trip restaurants.
Read more about Matt