7 Most Authentic Dishes at an Italian Restaurant, Chefs Say
Real-deal Italian food is simply made, using fresh ingredients, like these chef-endorsed dishes.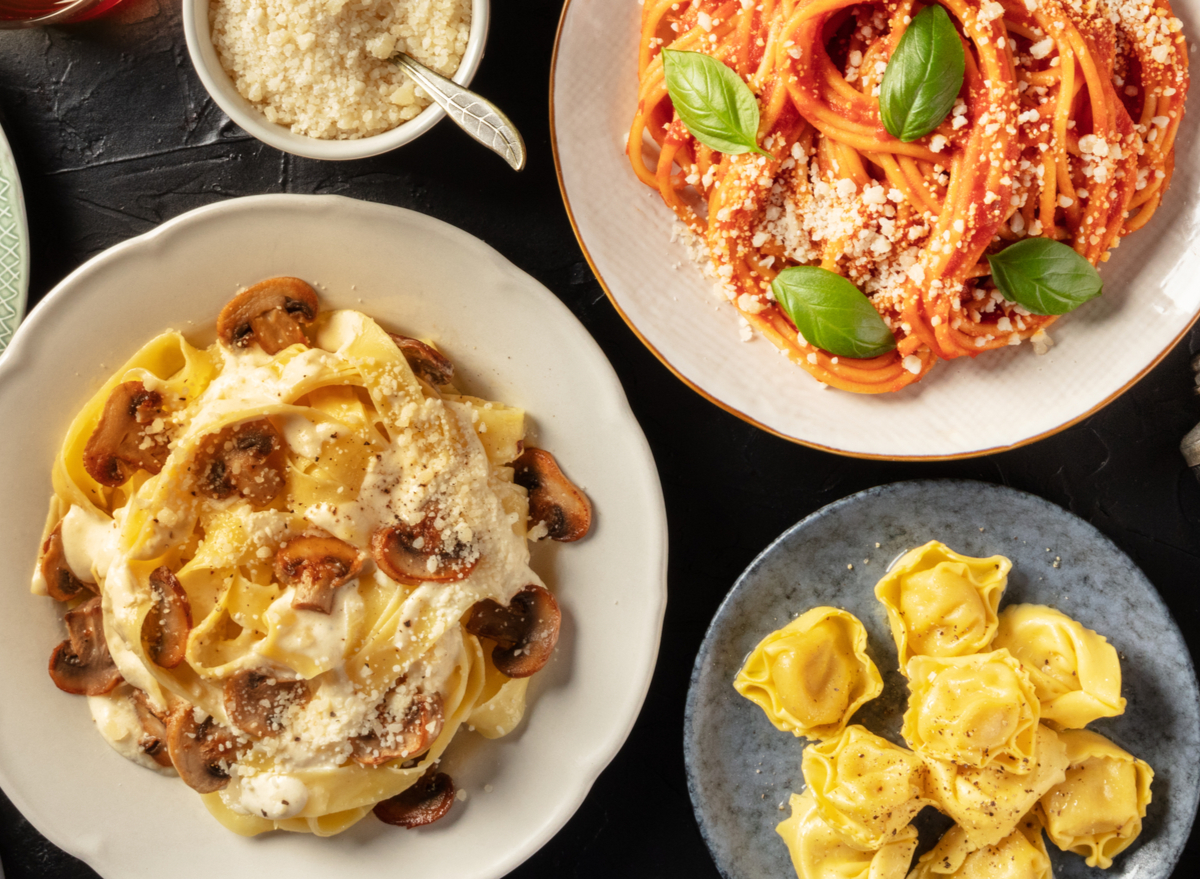 The product recommendations in this post are recommendations by the writer and/or expert(s) interviewed and do not contain affiliate links. Meaning: If you use these links to buy something, we will not earn a commission.
When it comes to authentic Italian cuisine, there's red sauce and there are red flags. Much like authentic Mexican recipes and Indian dishes, marked by generational traditions and regionality, not all Italian food is made the same—there's a noodle-thin line between real-deal cookery and Americanized excess (looking at you, garlic bread).
"For Italians, food is more sacred than the Madonna," says Gianni Russo, brand ambassador of Corleone Fine Italian. And as the official culinary collection inspired by The Godfather, this is a brand—and an ambassador—that knows a thing or two about sacred Italian cooking. "I'm a New Yorker, but my family is from Naples, so I spend a lot of time over there, and nothing bothers me more than imposter Italian food," says Russo.
Some examples he cites include overly creamy carbonara ("all the creaminess you need comes from good aged parm, and it better be the real thing, Parmigiano Reggiano") and low-rent olive oil ("I can tell when a kitchen gets cheap with oil").
In addition to shortcut ingredients and techniques, Italian food in America is too often glossed over as spaghetti and meatballs—a dish that's as inauthentic as it is overrated. While there's always a time and place for such indulgences, when it comes to authentic cravings, you're better off trying something new.
"I think Italian food is often seen as unhealthy because of items like fried cheese and garlic-butter-soaked bread," says Sedona Kusler, chef of Montelupo in Portland, Ore., "which, don't get me wrong, usually tastes delicious, but I don't love the way it represents Italian food to the masses."
Instead, Kusler suggests keeping menu orders as simple as possible. "The Italian food I grew up loving and appreciating was manifested in lighter items like pasta alla vongole, fresh tomato salads with loads of garlic and olive oil, or marinated zucchini. The simple dishes, the uncomplicated dishes."
With all this in mind, here are seven Italian dishes that tick all the boxes for simplicity and authenticity.
Calamari is one dish that may seem like an Italian cliché—but only when it isn't done right. In the right dutiful hands, with an eye for technique and delicacy, calamari can far exceed those rubbery, marinara-soaked tropes. And when that's the case, it's a requisite appetizer for an authentic Italian meal.6254a4d1642c605c54bf1cab17d50f1e
For Emerio Viramontes, executive chef of Chef's Palette at the Canvas Hotel Dallas, that's the best way to begin: "I always start with an order of calamari, since no Italian meal is complete without it."
According to Gabriel Glasier, executive chef and founder of Chef Travel Guide, calamari is a dish he likes to order when dining out since it's not a feasible thing to prepare at home. "I tend to stick to dishes that require a lot of work to prepare at home or require a lot of cleanup after cooking," says Glasier, citing calamari that's lightly breaded as a go-to. "This dish is often poorly executed, and it takes some focus to ensure it doesn't overcook, giving it a rubber band-like texture," explains the chef.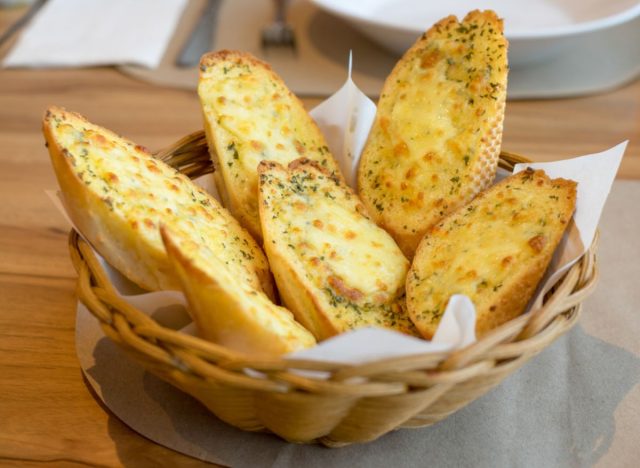 Garlic bread, for many, may be a menu taboo, but the same is not necessarily true of all bread. If you're going to carb out at an Italian restaurant, there's a right way and a wrong way to do so. "Say no to common garlic bread, but yes to homemade focaccia,"says Lisa Dahl, owner of Pisa Lisa in Sedona, Ariz. Garlic bread, she notes, will quickly fill you up and diminish your appetite for the rest of the meal. "It should be reserved for authentic items, like focaccia and bruschetta," she adds.
Naturally, no Italian meal is complete without pasta, but considering the wide world of pasta—and all the shapes, sizes, sauces, and variables therein—it's clear that some options are far more authentic than others. This usually means pasta that's made fresh, in-house, cooked according to traditional recipes, and to the proper temperature and texture.
"As a chef, the number one thing I look for in any restaurant is if items are handmade, in-house," says Michael DeLone, executive chef of Nunzio's in Collingswood, N.J.. "That means pasta like fettuccine, cavatelli, pappardelle, casarecce, spaghetti, and ravioli."
Meanwhile, chef Ray Dodoc of Il Tinello in New York City suggests using traditional pasta preparations as a jumping-off point for exploring and expanding palates. Dodoc notes that when eating at a tried-and-true Italian restaurant, ordering the specialty of the house is the way to go. "What I would not suggest to order would be, something you always go for," he says. Instead, he recommends a dish like amatriciana pasta, made with bucatini, tomatoes, and onions, or scratch-made cacio e pepe.
Proper texture is equally important. Just ask chef Michele Mazza of Il Mulino New York, who stresses the importance of al dente pasta—aka pasta that's ever-so-slightly undercooked. "One thing that says to me that we are in a high-quality Italian restaurant is that the pasta is cooked al dente," Mazza notes. "Cooking pasta al dente tells me that the kitchen staff is properly trained. The reason pasta needs to be cooked al dente is because it marries better with the sauce."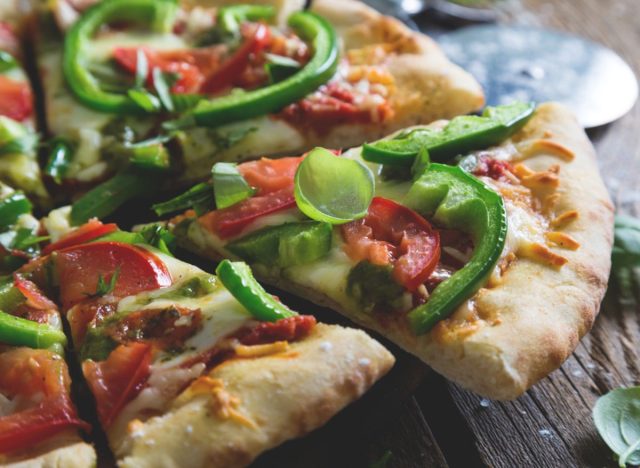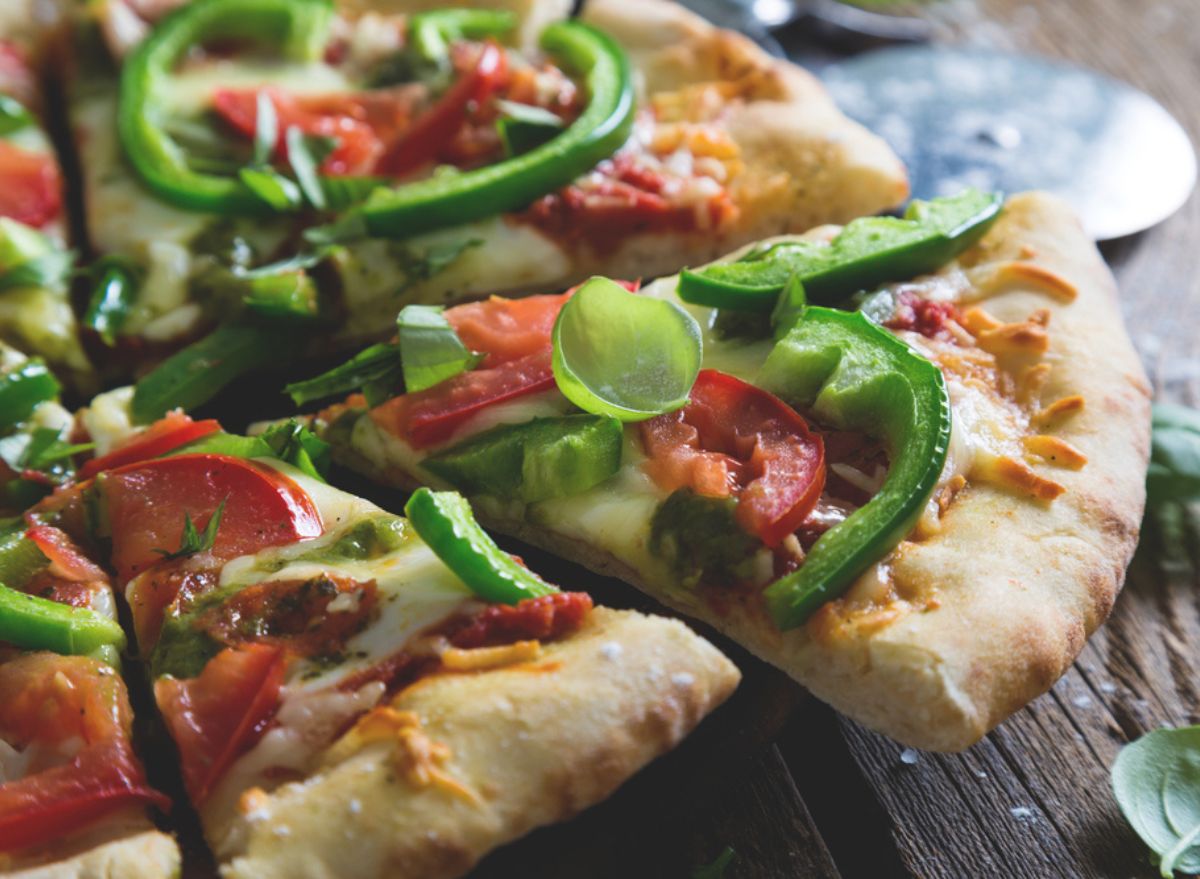 A quintessential, universally beloved comfort food, it's pretty hard to go wrong with pizza. Unless, of course, you're at a pizzeria riddled with red flags. That said, when it comes to authenticity, there's an artisan artistry to it that sets it apart.
For Benjamin Lambert, chef of Modena in Washington, D.C., good pizza is all about good dough. "Don't order a pizza if you aren't going to eat the crust," he opines. "If you go to a good restaurant that takes the time to serve artisan pizza, I know the person making it has taken a lot of time to get the dough to the proper fermentation level, meaning they have developed a lot of good flavor in the dough which tastes really good."
As Grant Kneble, chef-owner of Freddy J's Bar and Kitchen in New Jersey, explains, it's equally pivotal that good dough is cooked in the right vessel. "Traditional brick ovens or wood-fired ovens are the real deal in pizza baking," Kneble says. "These beauties give the pizza an irresistible smoky, charred flavor and a delightfully crispy and tender crust."
No matter the style of pizza, authenticity is all about honoring regional roots. "Chefs appreciate a pizza restaurant that is authentic and true to its roots," says Firoz Thanawalla, owner of several Marco's Pizza franchises and founder of Chef's Satchel, "Whether it's a Neapolitan-style pizzeria or a New York-style pizza joint, chefs want to see a restaurant that honors the traditions of pizza-making and brings a true sense of authenticity to the table through pizzas."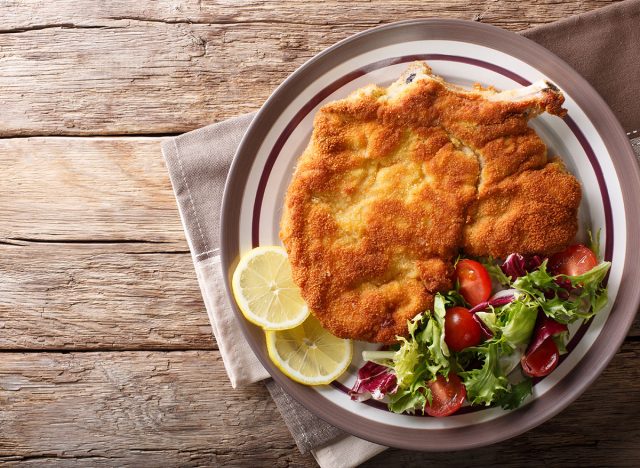 While chicken parmesan may be a stereotypically decadent dish you won't find in an authentic Italian restaurant, there are still other chicken dishes that are more suited for the job. For instance, chicken marsala is a go-to order for Robbie Shoults, chef-owner of Bear Creek Smokehouse in Texas. "I love the mushroom sauce in this dish," he says, "It's full of rich meaty flavor and is a great complement to spaghetti aglio olio."
"Any restaurant just offering chicken parm falls in a certain category for me (and not in a good way), so I know where to set my expectations," says Nunzio's DeLone, who prefers less Americanized fare when it comes to Italian chicken. His pick? Chicken Milanese. Describing it as "more authentic and interesting" than chicken parmesan, he says this dish of thinly pounded and fried chicken cutlets is a far tastier choice.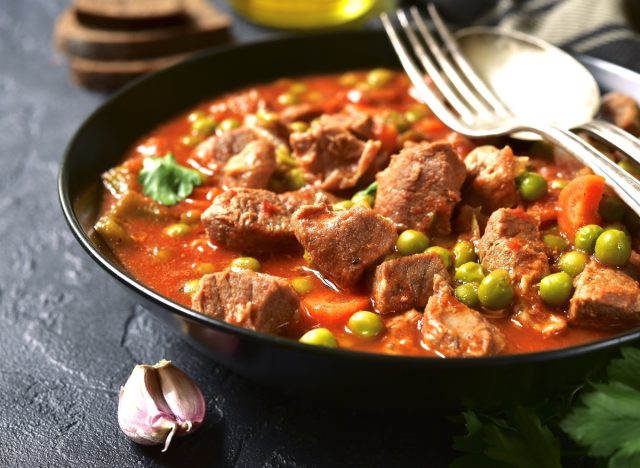 Similar to chicken, DeLone also tries to avoid clichéd meat entrées, or pasta dishes that rely too heavily on meaty sauces, like bolognese. "Real Italian food is more than pasta," he emphasizes. "Yes, we love our pasta and take great care to make it fresh from scratch, but there are so many dishes that hail from Italy to get excited about."
For example, he cites veal brasato—a hearty braised veal stew with root vegetables, whipped ricotta, and speck—as a bolder, more authentic option, when in season. "This dish comes from Piedmont, a northwestern region known for its beef."
Anything With Calabrian Chili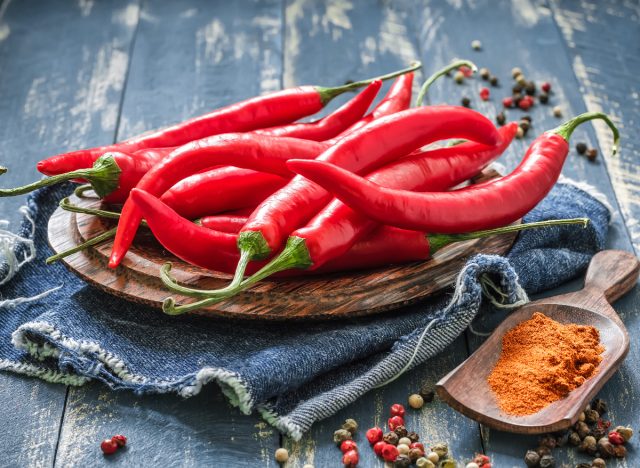 Sometimes, the most authentic Italian dishes boil down to something as simple as a single regional ingredient. Such is the case with Calabrian chili, a smoldering accoutrement that lends heat—and traditional legitimacy—to any number of appetizers, breads, and entrées. It's a favorite for Michael Miceli, co-founder of Colorado-based Mici Italian, who prefers it to an Americanized option like jalapeño.
"Our family grew up adding a little heat to the food we made together, and there are so many delicious and native Italian hot peppers out there that offer far more flavor and versatility," Miceli explains, noting that the chili's inherent smoky elements lend it particularly well to pizza and sausage dishes.
Matt Kirouac
Matt Kirouac is a travel and food writer and culinary school graduate, with a passion for national parks, all things Disney, and road trip restaurants.
Read more about Matt