We Tasted the Most Popular Beers & This Is the Best!
Picking up a brewski before heading to a summer cookout? Here's what to grab!
We've all been there before. You're about to head to some sort of social gathering, and you offered to pick up a few beers for the event. You're standing in front of a large refrigerator at the store lined with beers-on-beers, with no idea what to grab. It's likely you'll reach for one of the most popular beers on the shelf, but with so many options, how do you know which beer people will genuinely like to drink? Will your choice be the hit or the miss of the party?
Don't fret—we put our taste buds to the test. We sat down with some of the most popular beers on the market to determine which beer is the best tasting one so you don't have to stress about which one to grab before heading to your summer cookout. (Perhaps you might think to bring any of the 15 Classic American Desserts That Deserve a Comeback, too!)
In order to determine the most popular beers, we turned to recent YouGov ratings, which evaluate the popularity of different items and products within America. Our picks for the most popular beers came from their Q1 2021 list, which includes:
Blue Moon
Budweiser
Coors
Corona
Heineken
Miller
Samuel Adams
Stella Artois
A few notes on our decisions: We did a blind taste test. Each reviewer was asked to review the brew without knowing what it is. We gave each beer a number ranking and wrote a few notes on the taste. After the taste test was finished and the numbers were calculated, the names of the beers were then revealed to our reviewers.
Second, we did not review "light" versions of the beers. For example, Bud Light was ranked as one of the top beers, as well as Miller Lite, Corona Light, and Heineken Light. However, we decided to review the classic versions of each of these popular beers, in order to taste the truest, most authentic form of each brew. So each light version was eliminated from our list.
Lastly, we did not review Guinness. According to YouGov, Guinness is ranked as the second most popular beer in America. Guinness is a stout and clearly different compared to the other lagers and ales on our list. Given that we decided to blind taste-test these popular beers, it made sense to eliminate this beer because it would be too obvious. So, our taste test reviews the most popular lagers and ales on the market, not stouts.
Ranking from worst to best, here is what we thought after tasting the most popular beers in America. (If you're looking for a light beer, check out We Tasted 10 Popular Light Beers & This Is the Best!)
Coors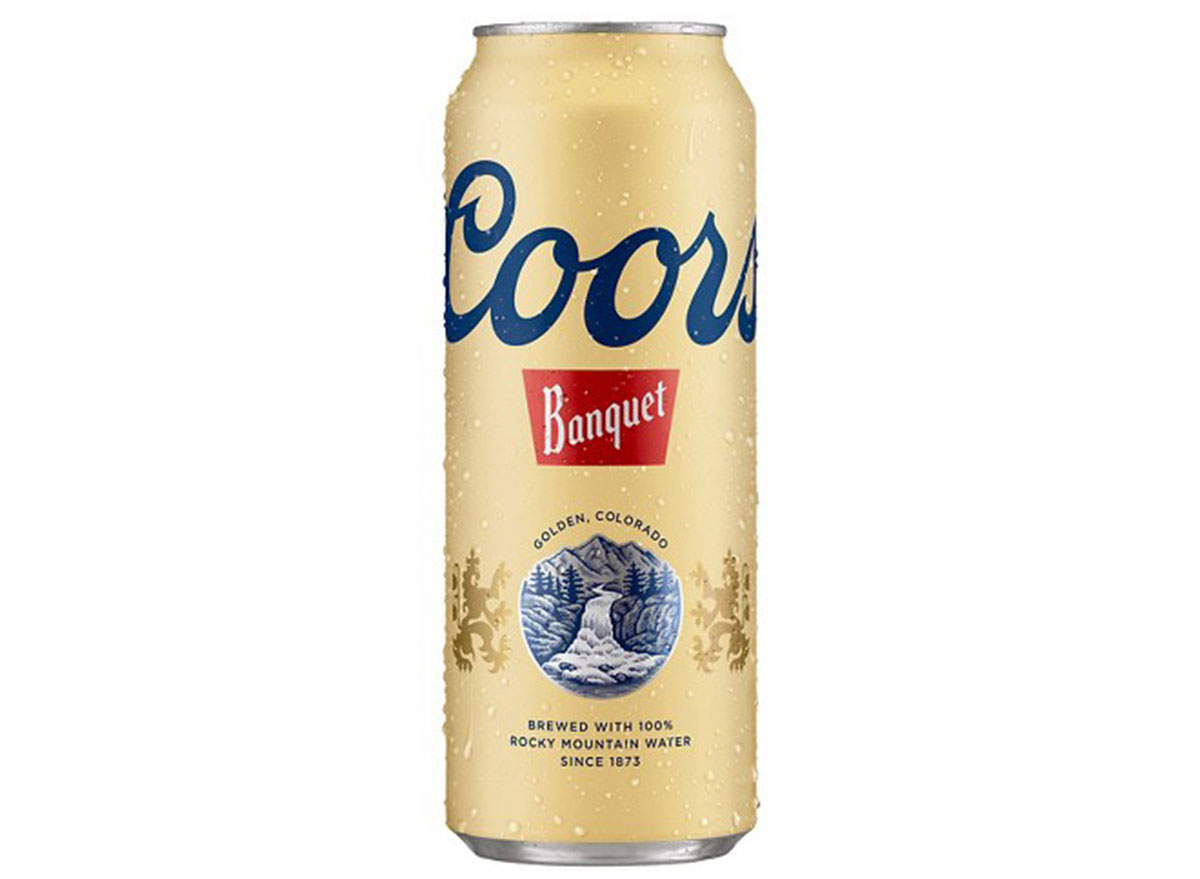 Sorry, Coors fans. But it seems that out of all the most popular beers, this one doesn't seem to live up to our reviewers' tasting expectations. One reviewer said this beer was not noteworthy at all, while another said it simply "tastes like water." With "very little flavor," it seems this beer isn't one that our reviewers would choose for a backyard hang this summer.
In the words of one snarky reviewer: "Absolutely not. Pass."
So skip this beer and instead, travel to one of The 10 Best American Cities for Beer, According to New Data.
Heineken
Although Heineken is continually rated the most popular beer according to YouGov's data, it seems our reviewers adamantly disagree in terms of taste. Heineken ended up in seventh place for being "slightly skunky" with a distasteful after-taste. The odor seemed to put most of our reviewers off, giving this popular beer a particularly low score.
Instead, here's The #1 Best Beer to Drink, According to Experts.
Stella Artois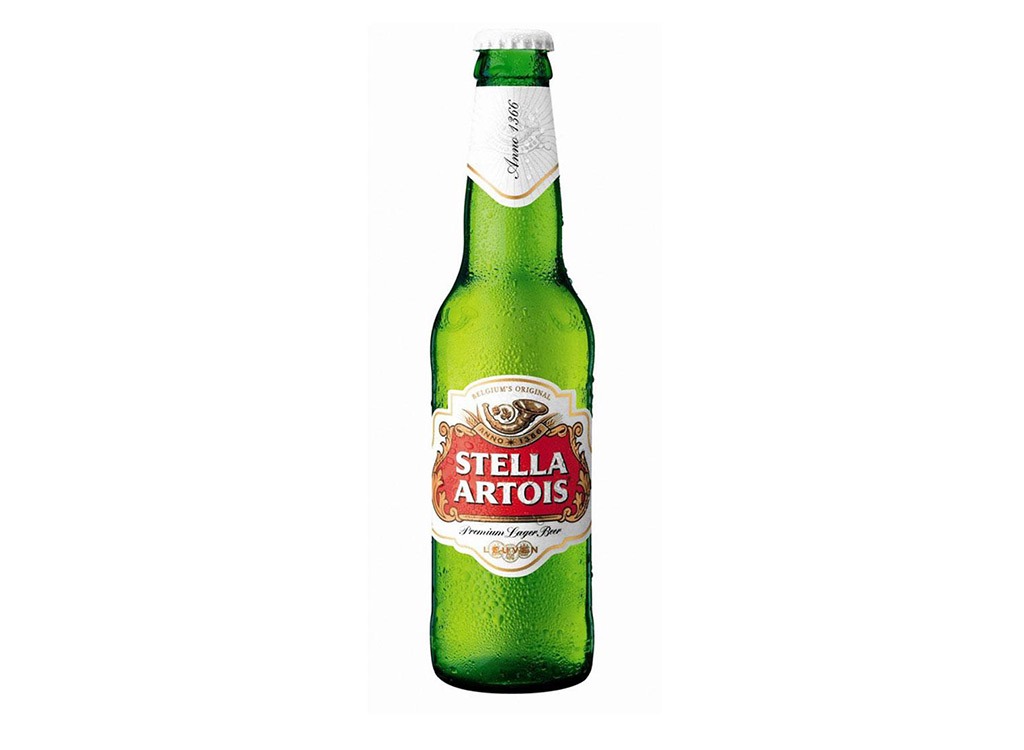 "Light" was a word used often by our reviewers while tasting Stella Artois. It's an easily drinkable beer compared to a stinkier brew—something to sip on if you're hanging outside at a BBQ. Overall, though, it's still not a favorite to our reviewers, who also called this beer "generic" and "forgettable."
Corona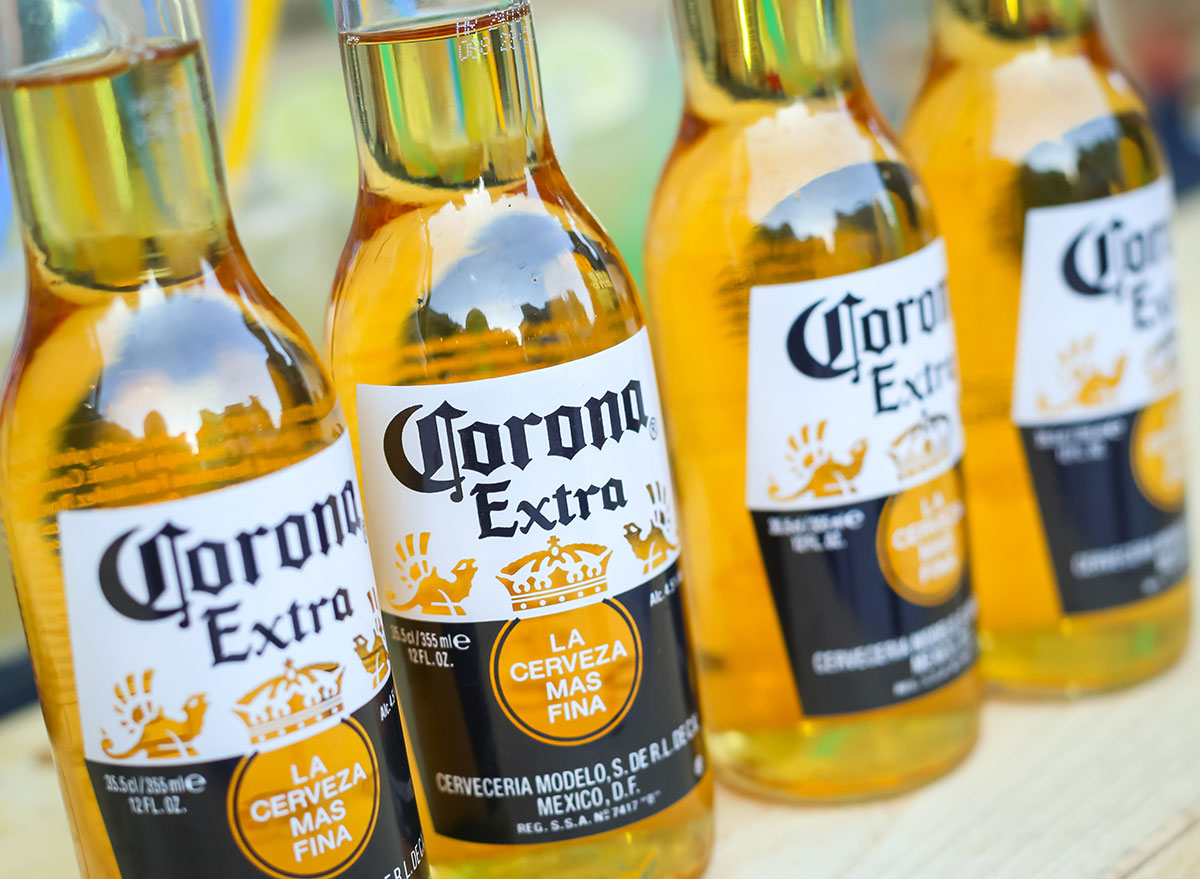 Surprisingly enough, many of our reviewers said this beer was similar in taste to Stella Artois. Despite being the second most popular beer from the overall list of options, Corona ended up in the middle of the pack for our tasters. Some reviewers said they found Corona to be even more flavorful than Stella Artois, with fruity notes in this beer—such as lime. Multiple reviewers also noted that this beer has more bubbles/carbonation than the others, with a bit of a hoppy aftertaste.
Miller High Life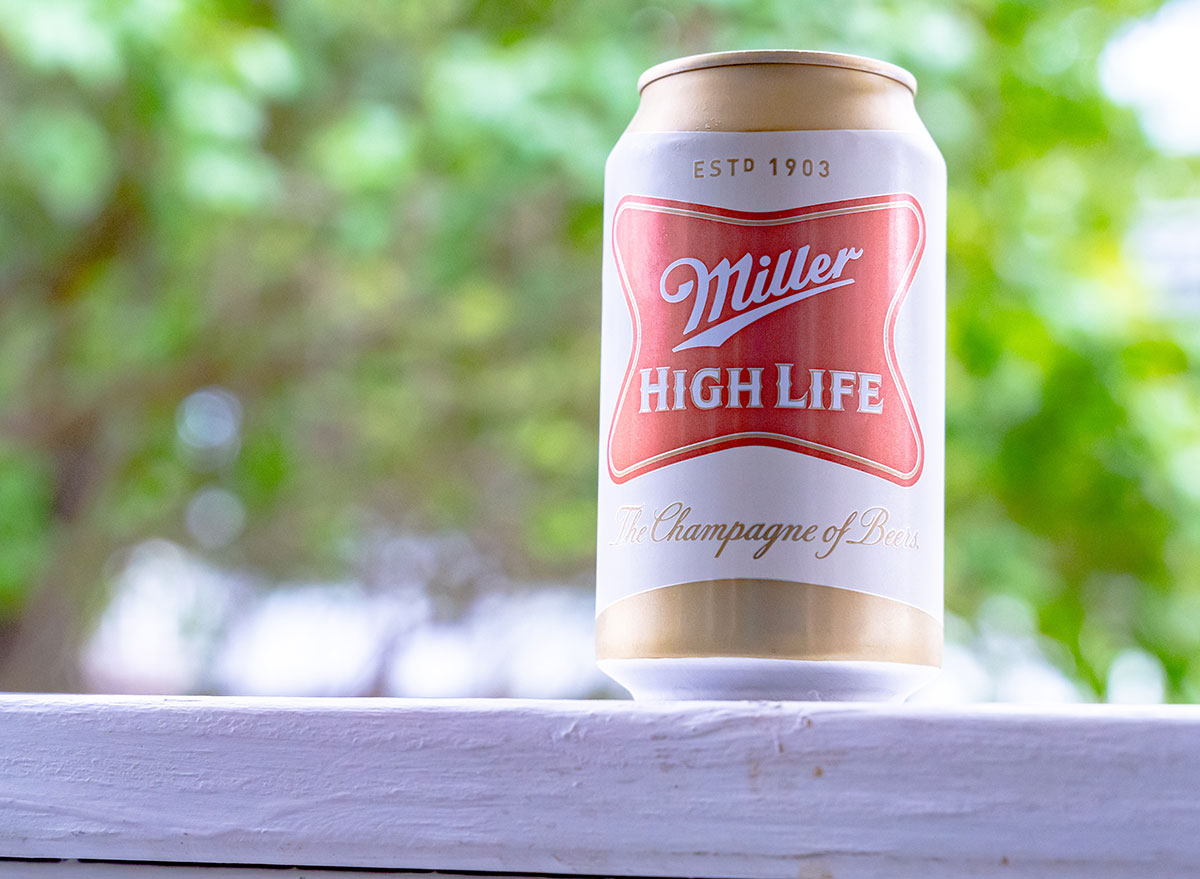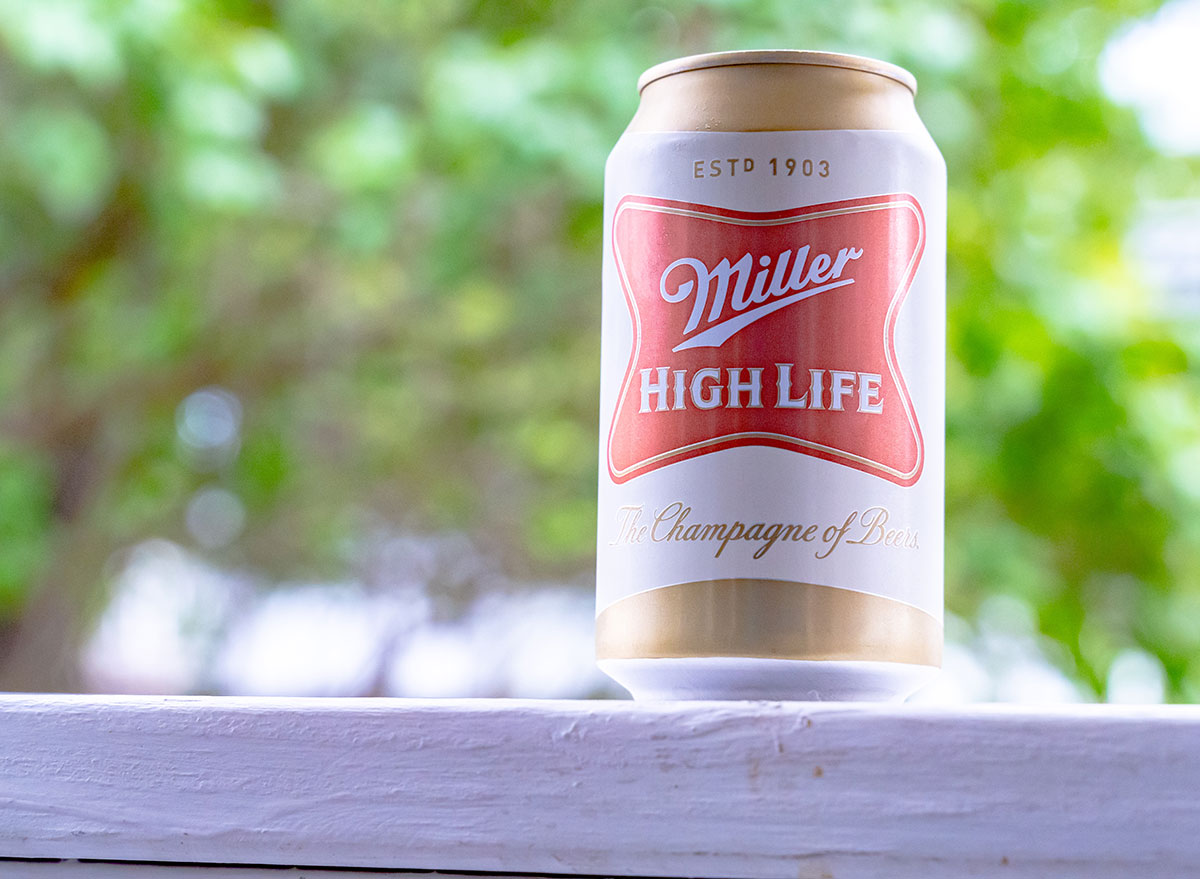 Although Miller is technically one of the most popular beers, finding a can (or a bottle) of plain Miller was impossible to find. We settled to taste Miller High Life, which is also a top-rated beer on YouGov's list—and a beer our reviewers spoke highly of.
Compared to some of the other "stinkier" beers, multiple reviewers called this beer "light" and "smooth." One reviewer said they could easily drink a few of these because the taste was smoother than most, while another said this brew would make for "the perfect summer beer."
Samuel Adams
Many of our reviewers said there was a clear difference in taste and quality when sipping on this beer compared to the others. Along with being slightly darker in color, reviewers said this beer had a nice smell compared to some of the skunkier ones. It was noticeably hoppier than the rest, and one reviewer said it tasted like a "higher quality brew."
Budweiser
6254a4d1642c605c54bf1cab17d50f1e
No wonder this beer is considered one of the most popular beers of all time. Budweiser ranked at number two in terms of taste with our reviewers, many of which said that this is the beer you want to bring to a summer party.
"I imagine myself drinking this on the beach," said one reviewer. Numerous reviewers noted this beer is a lot fruitier than others, with a much smoother and refreshing taste.
Blue Moon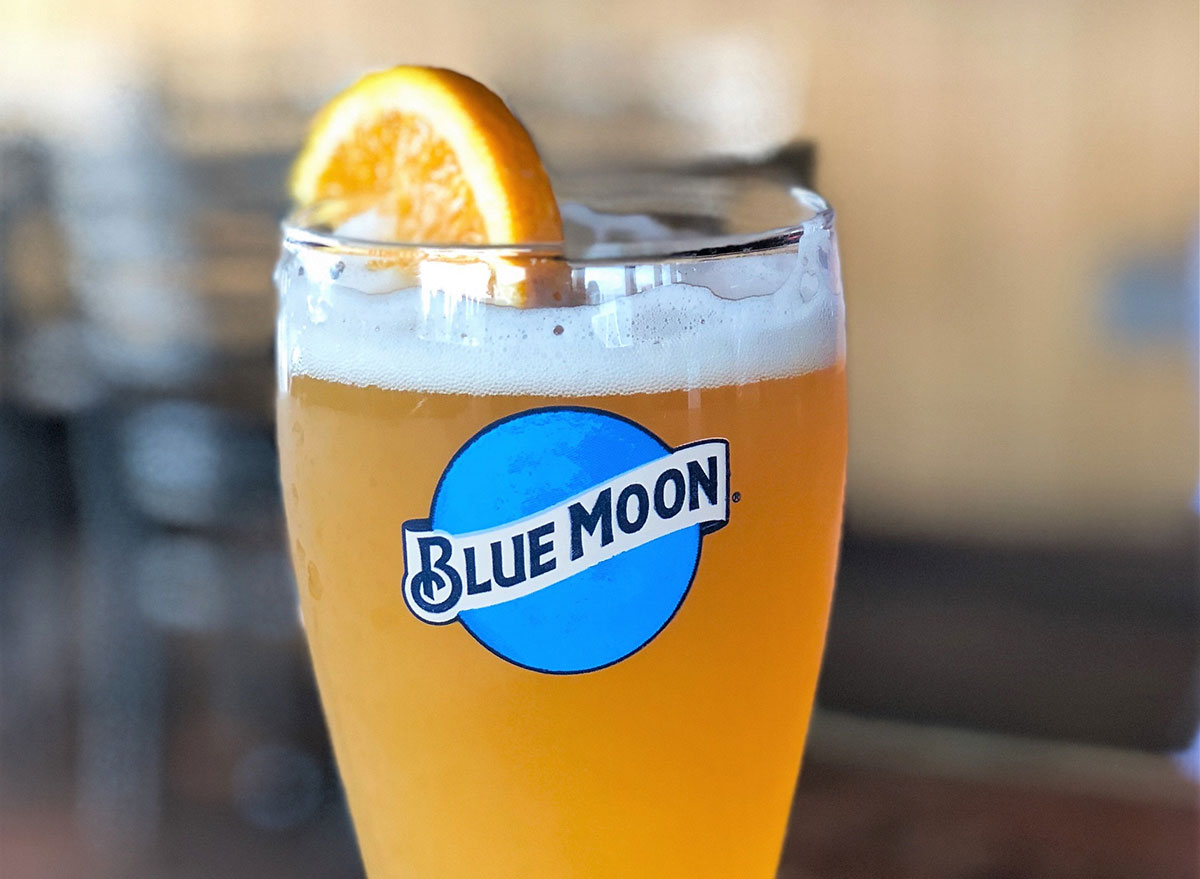 Blue Moon may only be ranked number five compared to the most popular beers, but for our reviewers, it was easily the best-of-the-best.
This beer stood out among the rest in terms of quality alone. Reviewers said this beer was a lot wheatier. Although it tasted heavier compared to the rest, it still had a smooth quality that put this beer "in a different league" compared to the others, according to one reviewer. Another said it had a "nice combination of fruit and hops" while another said the beer was "satisfying" to sip on.
So if you're looking for a quality beer to sip on that is "upscale," looks like Blue Moon is the beer to snag.
Now, how about snacks to go with that beer? Here are our picks:
We Tasted 6 Salsas & This Is the Best One!
We Tasted 6 Doritos Chips & This Is the Best Flavor