The Most Popular Fast-Food Burgers Right Now
If you've ever wondered which burger is the best, allow fast-food fans to help you out.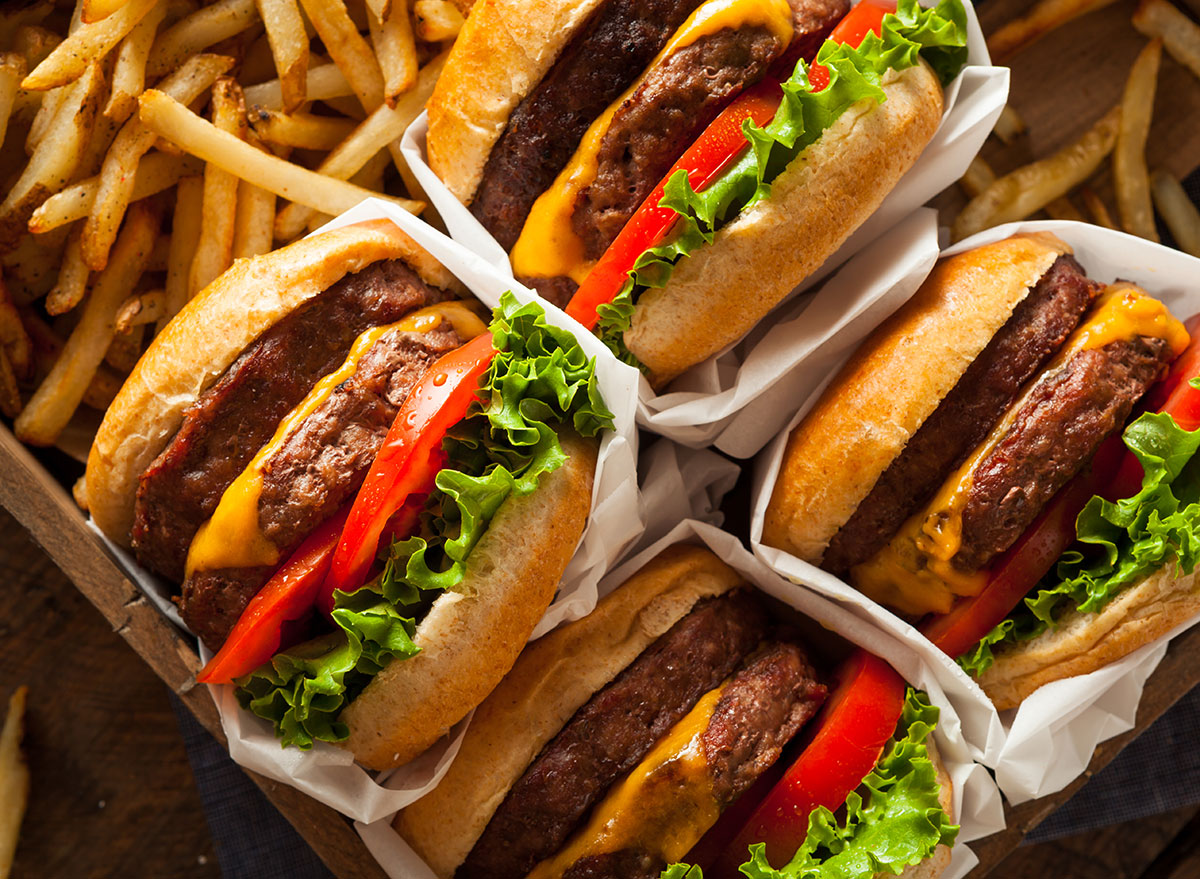 When the craving for some fast food hits, there's a good chance you're going to feast on a burger and fries. Go ahead and indulge—everyone deserves a treat every now and then. But then comes the big question—which burger shall you choose? There are plenty of mouthwatering options out there. And some are better than others…
So we decided to take a look at which fast-food burgers are the most popular. To help you out on your quest for the yummiest burger, of course. We looked at the data from Ranker, in which fast-food fans vote for their favorite burgers. Here, we rounded up the top 20 most popular fast-food burgers, ranked from No. 20 to No. 1 so you can uncover the best of the best. Maybe you'll see one of your go-to sandwiches on the list! Or perhaps you'll be inspired to try something new. We're here for it. If you're looking to try other beloved foods, check out these 100 Easiest Recipes You Can Make.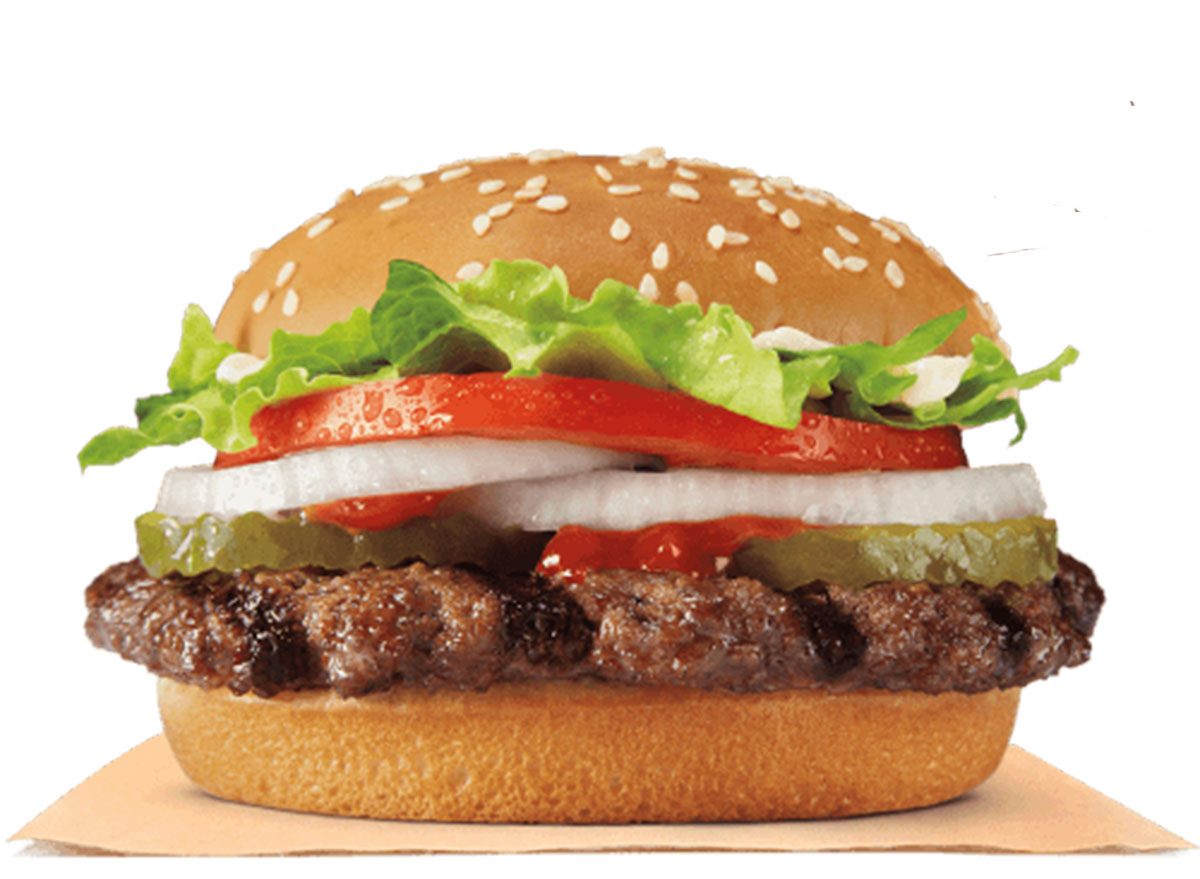 The Whopper Jr. from Burger King is the perfect size for when you might not be in the mood to eat a full Whopper. Save that for when you're extra ravenous!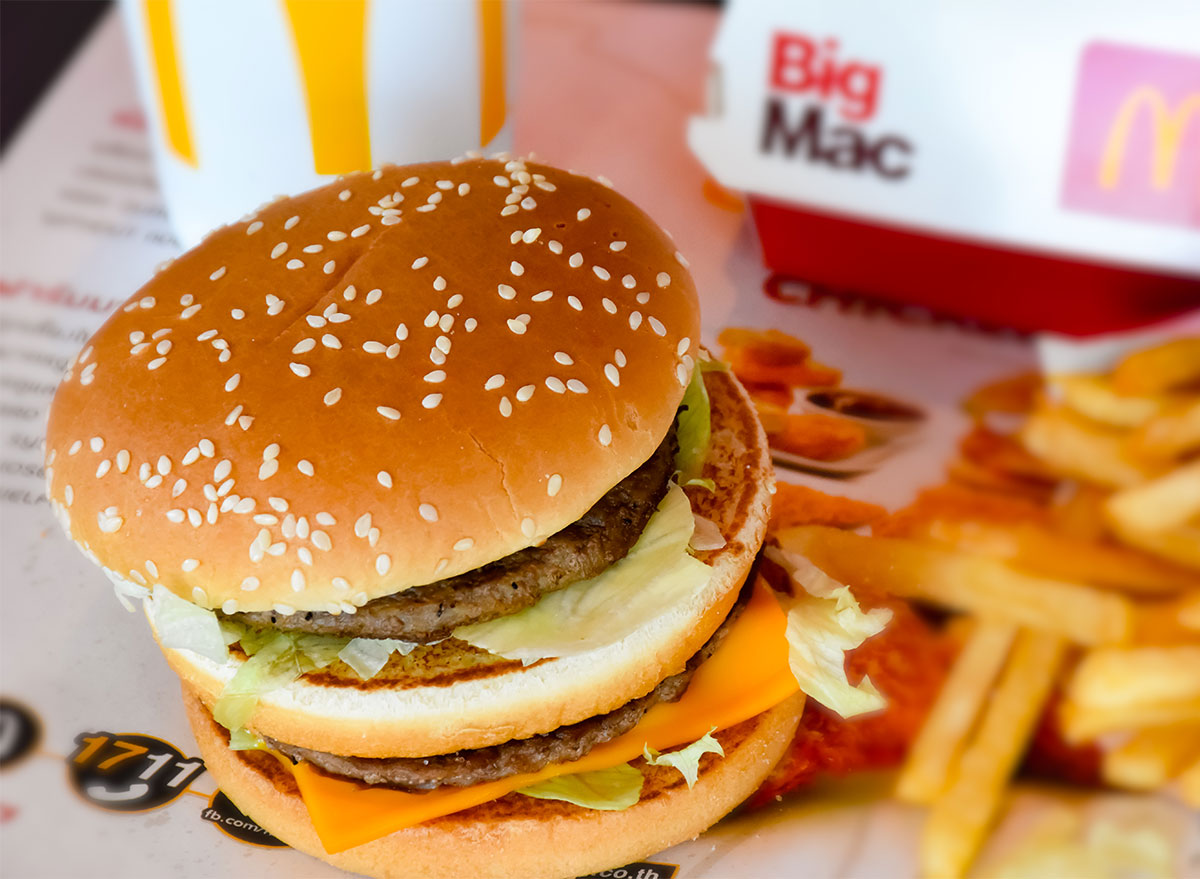 Oh, the Big Mac. Is there a fast-food burger more famous than this one? McDonald's knew what it was doing with the creation of this burger that is made of two beef patties that are covered in Big Mac sauce, lettuce, pickles, and onions, all between sesame buns.
Red Robin Whiskey River BBQ Burger
One bite of the Whiskey River BBQ burger from Red Robin, and you're in for a patty that is covered in the chain's Whiskey River BBQ Sauce, and topped with crispy onion straws, cheddar cheese, lettuce, tomatoes, and mayo.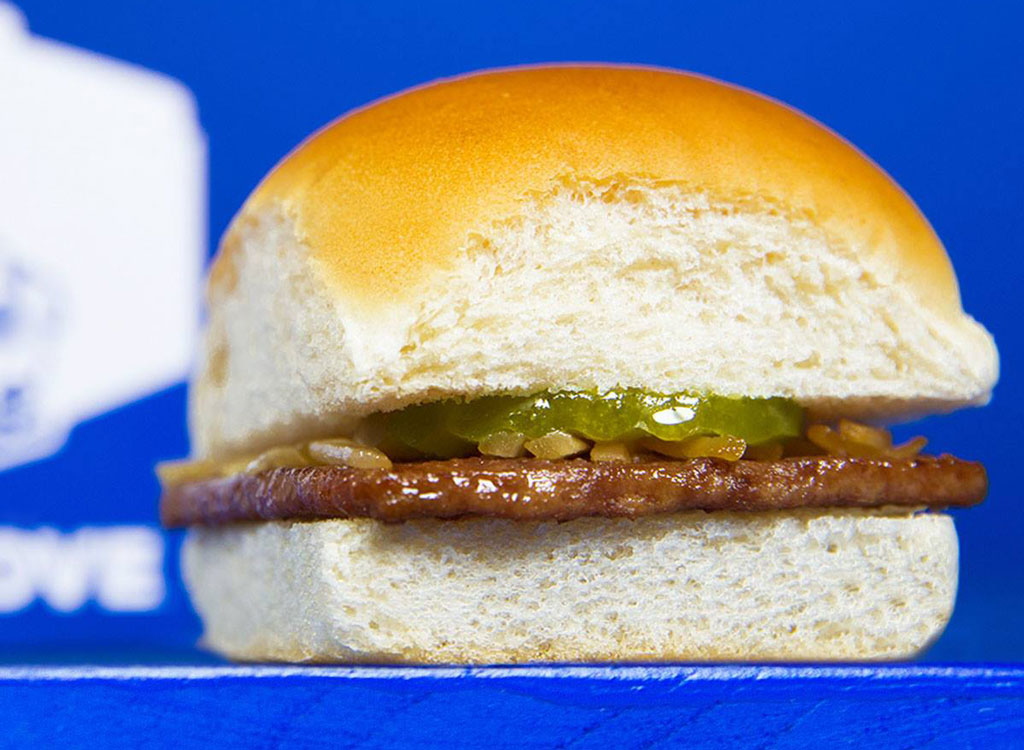 Everyone who is a burger fan just has to try a White Castle slider at least once in their lifetime. Plus, there are even Impossible Sliders now so those who follow a plant-based diet can get in on the action.6254a4d1642c605c54bf1cab17d50f1e
Red Robin Bacon Cheeseburger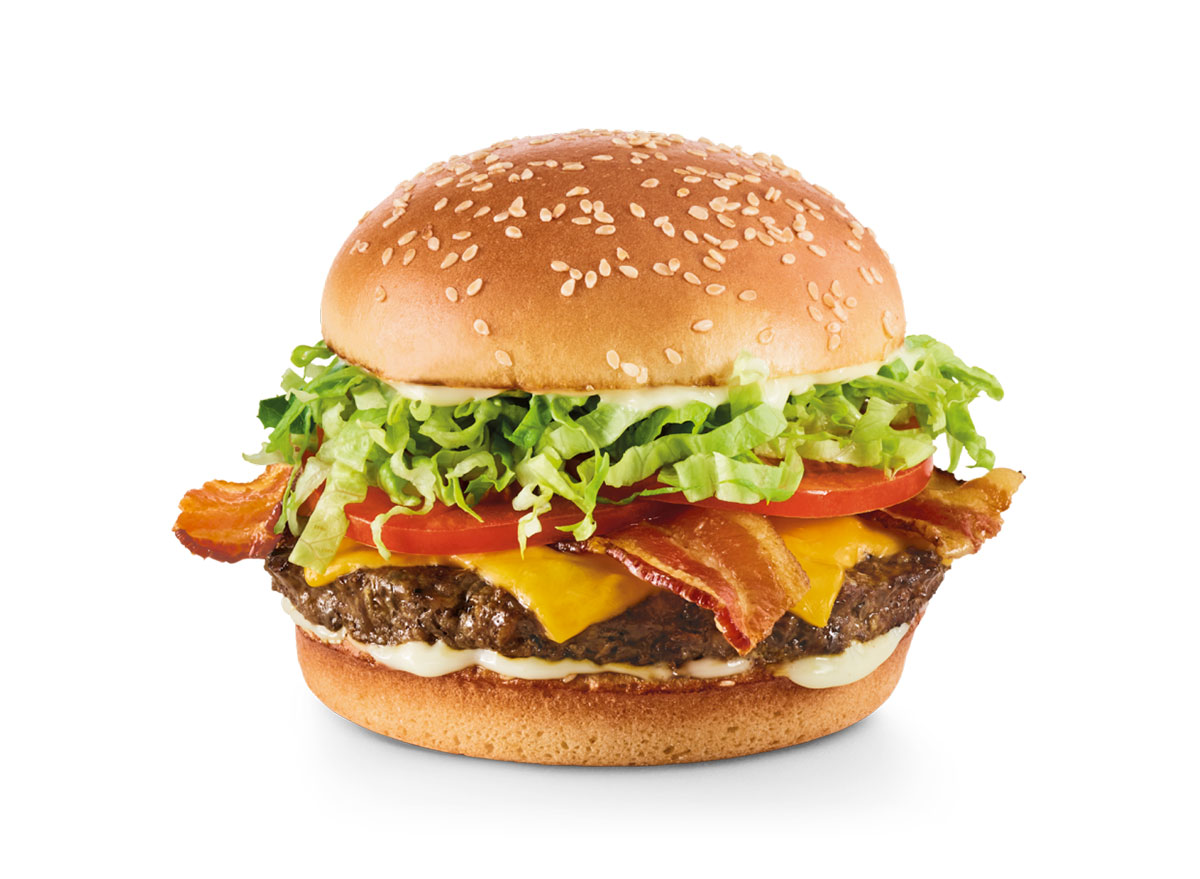 Red Robin strikes again, this time with the Bacon Cheeseburger. Bacon really has a way of making everything better.
Fuddruckers The Original Fudds
If you happen to live near a Fuddruckers, there's a good chance you've enjoyed The Original Fudds burger. The chain's burgers are said to be grilled to order and are then placed on a Fuddruckers scratch-baked buns that are made fresh daily.
Looking for more tips? Your ultimate restaurant and supermarket survival guide is here!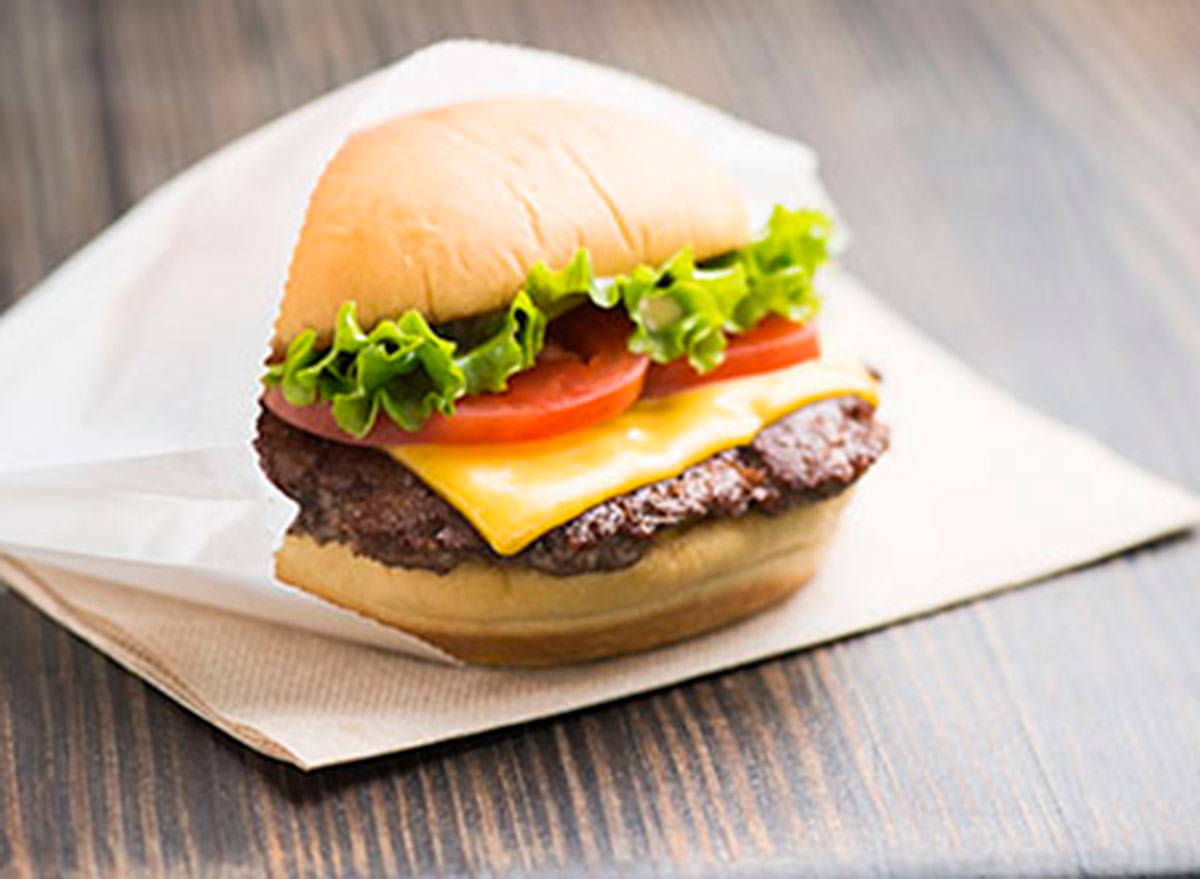 At Shake Shack, the 100% Angus beef burgers are served up on a Martin's Potato Roll, making for a rather fluffy burger. Not a fan of this bun? You can order your burger on gluten-free buns or in lettuce wraps, too.
McDonald's Quarter Pounder with Cheese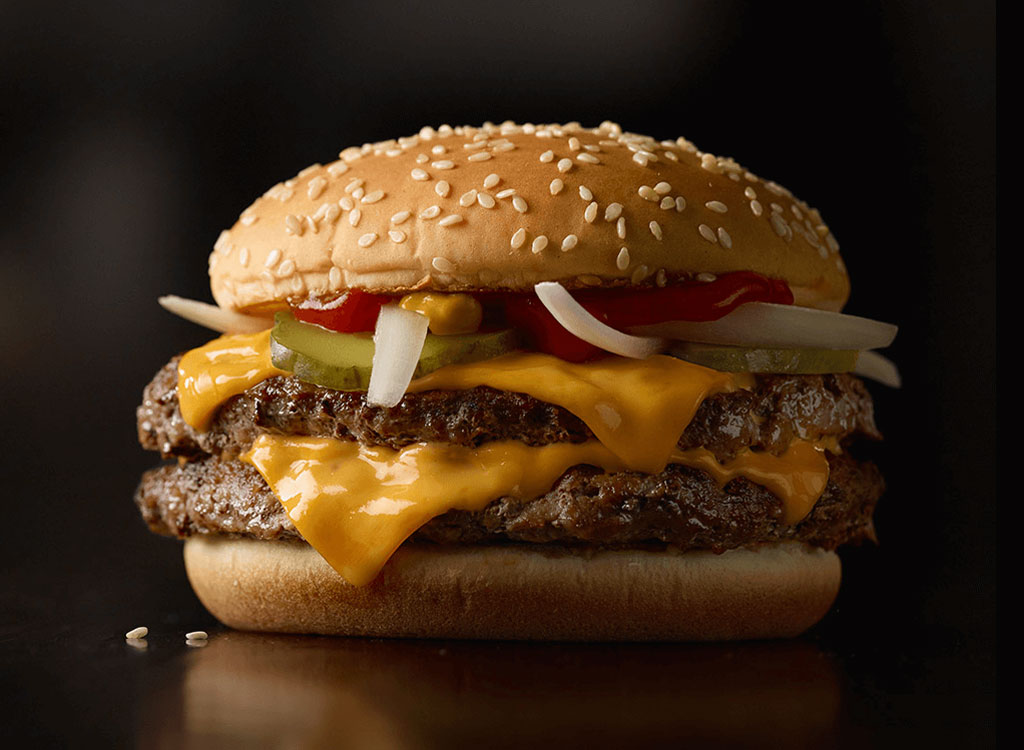 Another classic Mickey D's staple is none other than the Quarter Pounder with Cheese. Although this burger is the unhealthiest option you'll find at McDonald's, there's nothing wrong with splitting it with a friend if you're really in the mood to indulge. Sharing is caring, right?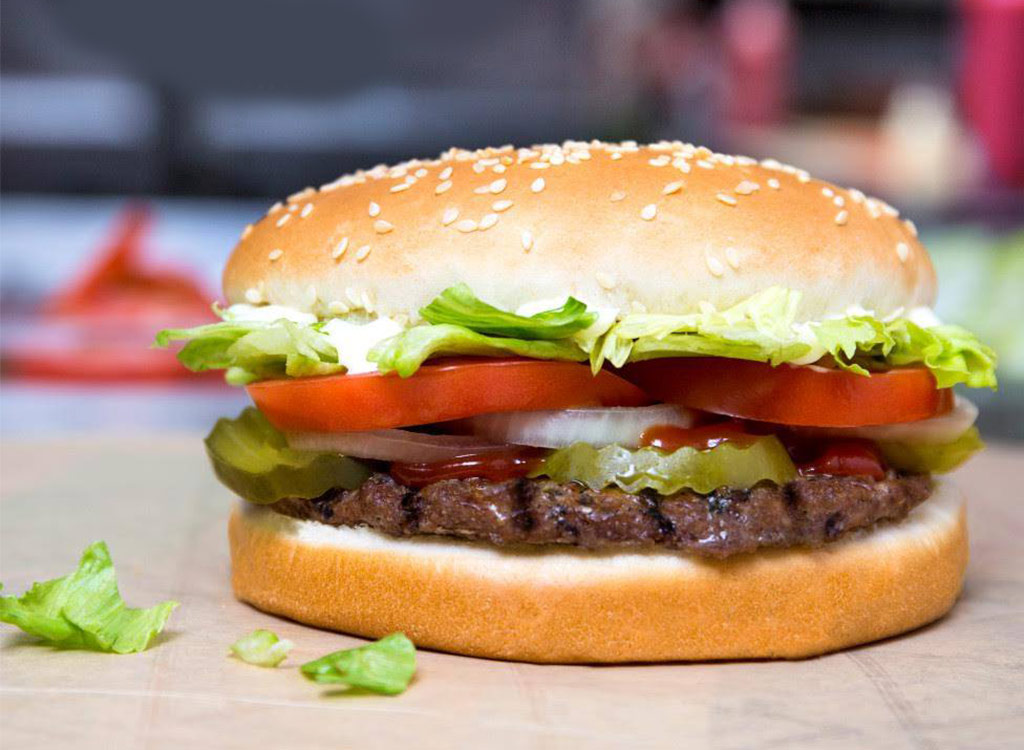 Simply put—the Whopper is a true staple at BK. The fast-food chain even offers up an Impossible version, too.
At Wendy's, there's nothing wrong with sticking with a classic. And while the chain is serving up some over-the-top burgers (looking at you, Pretzel Bacon Pub Triple), sticking with a simpler, single patty option never disappoints.
In-N-Out Animal Style Burger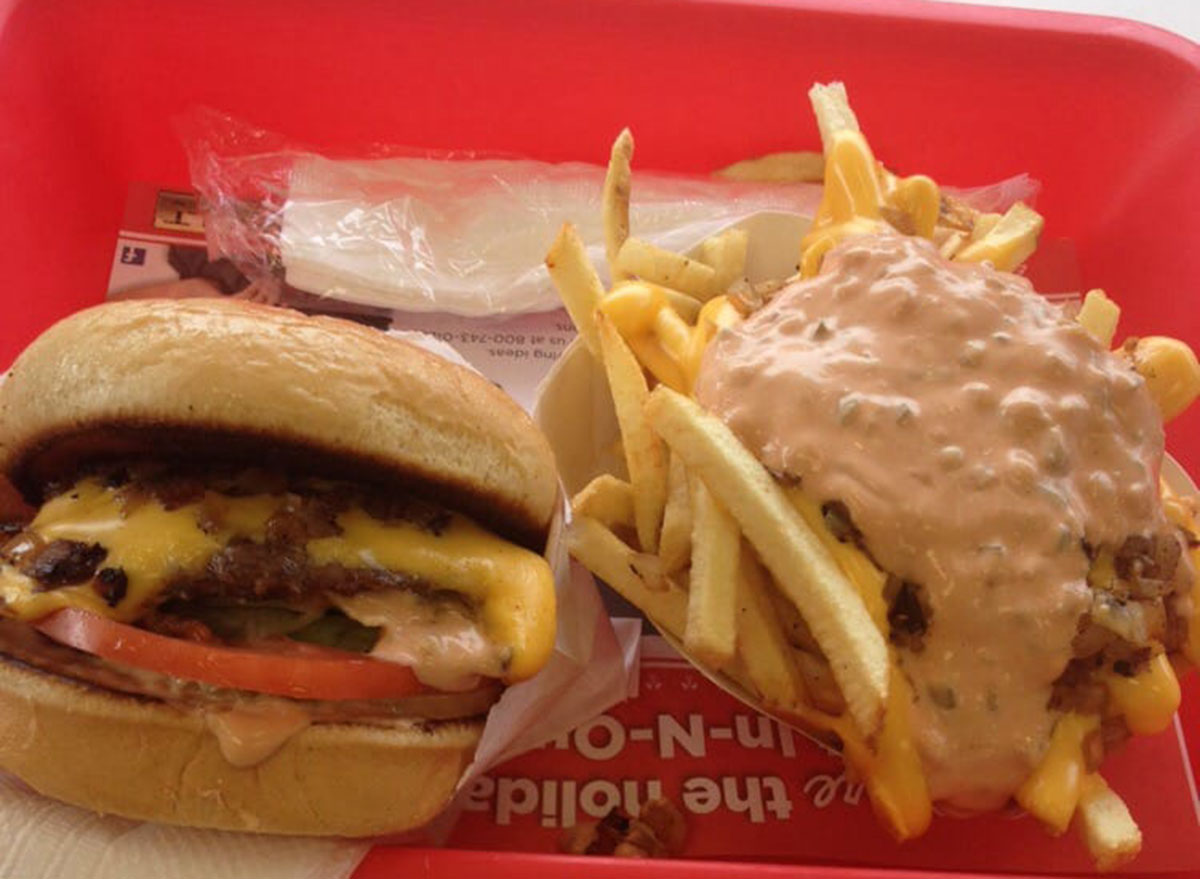 For those who live on the West Coast, you're lucky enough to have In-N-Out Burger. If you're able to eat there often, or only when you're visiting California, you're going to want to feast on a burger, Animal Style.
Steak 'n Shake Double 'n Cheese Steakburger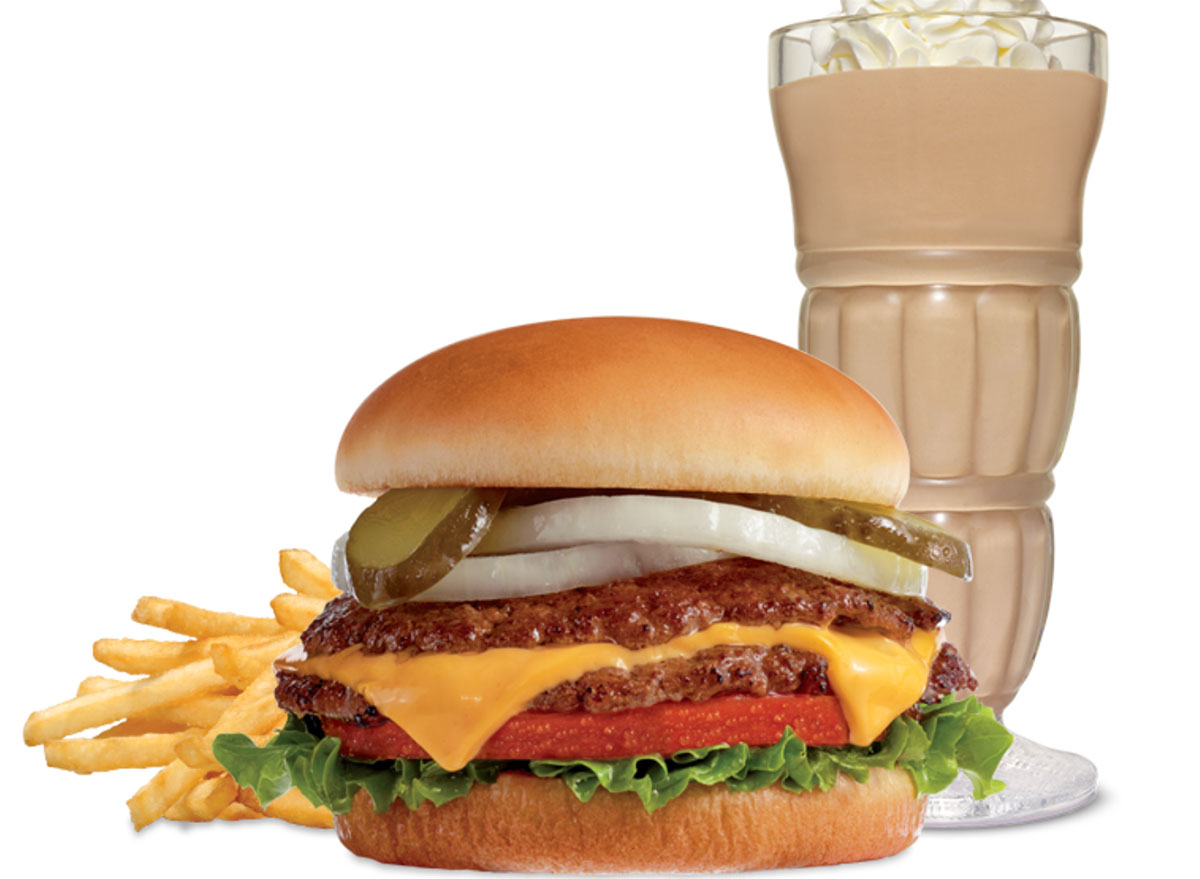 If you're dining at Steak 'n Shake, going with the original Double 'n Cheese Steakburger is never a bad idea.
Wendy's introduced The Baconator in 2007, and it's been a hit ever since. In less than a year after its debut, the chain sold more than 68 million of the burgers. The fact that it's still a beloved burger says a lot!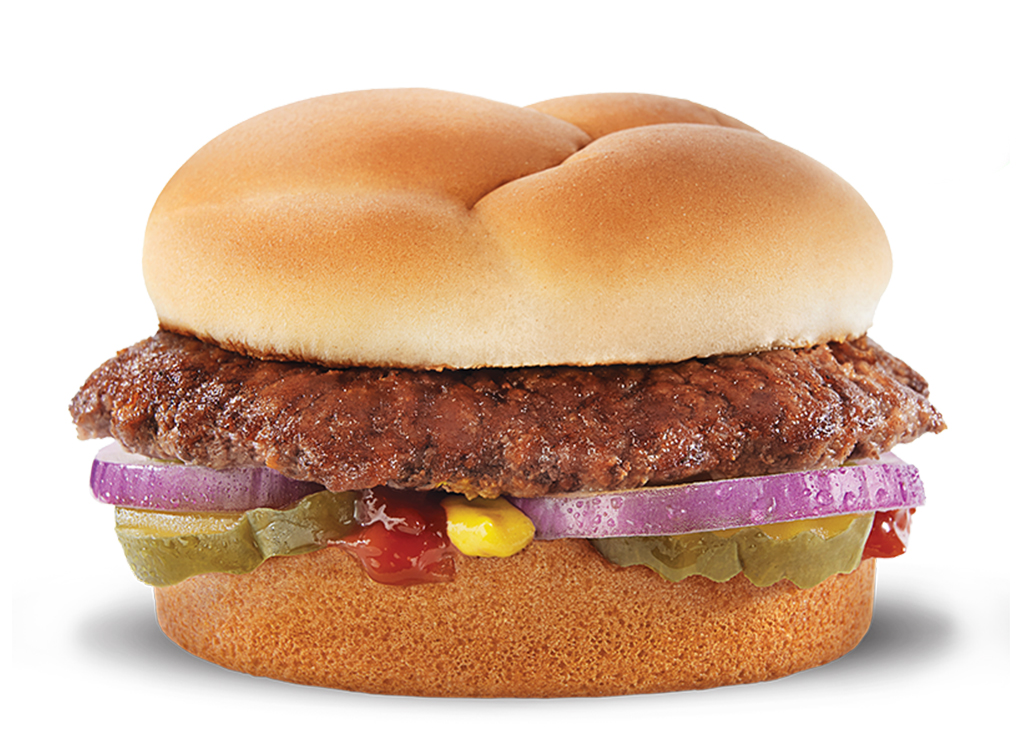 The ButterBurger is described as a Culver's family specialty. It's made of never-frozen beef that is seared on a grill after you order, served on a lightly buttered, toasted bun.
Wendy's Dave's Hot 'n Juicy Double
The Dave's Double is made the way Wendy's founder Dave Thomas liked it—a half-pound of fresh beef, American cheese, lettuce, tomato, pickle, ketchup, mayo, and onion on a toasted bun.
Whataburger Original Whataburger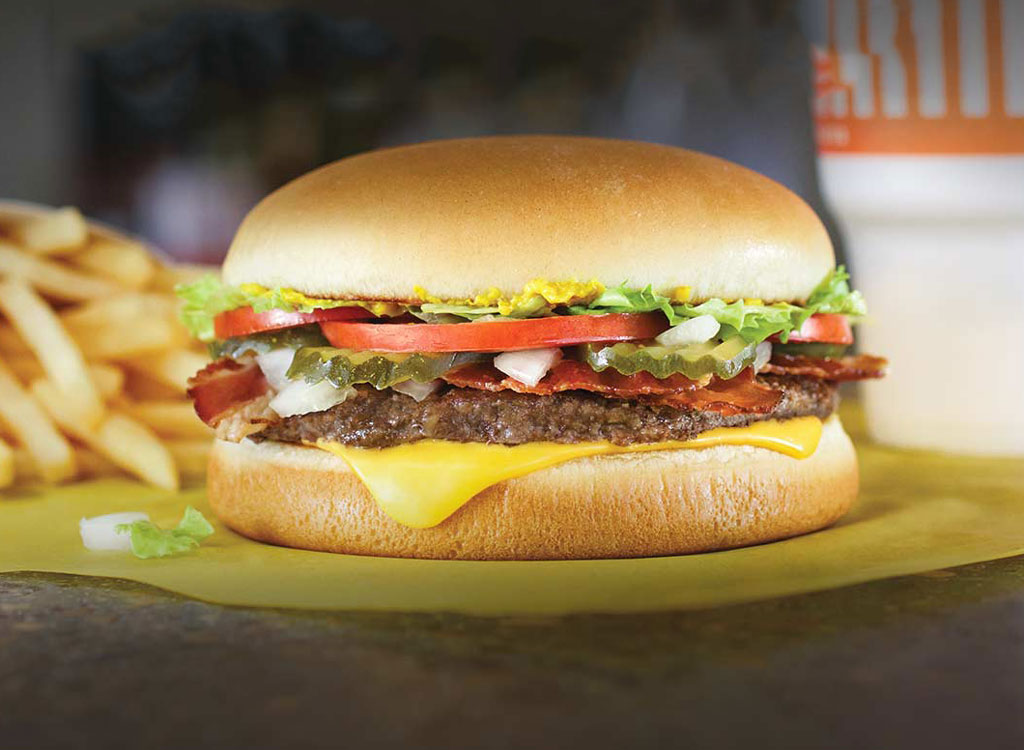 Seeing a theme here? The original options are the way to go, and the same can be said at Whataburger, as this burger snags the No. 5 slot.
Five Guys has officially entered the race with the classic cheeseburger. But it's not the only beloved burger from the chain on this list…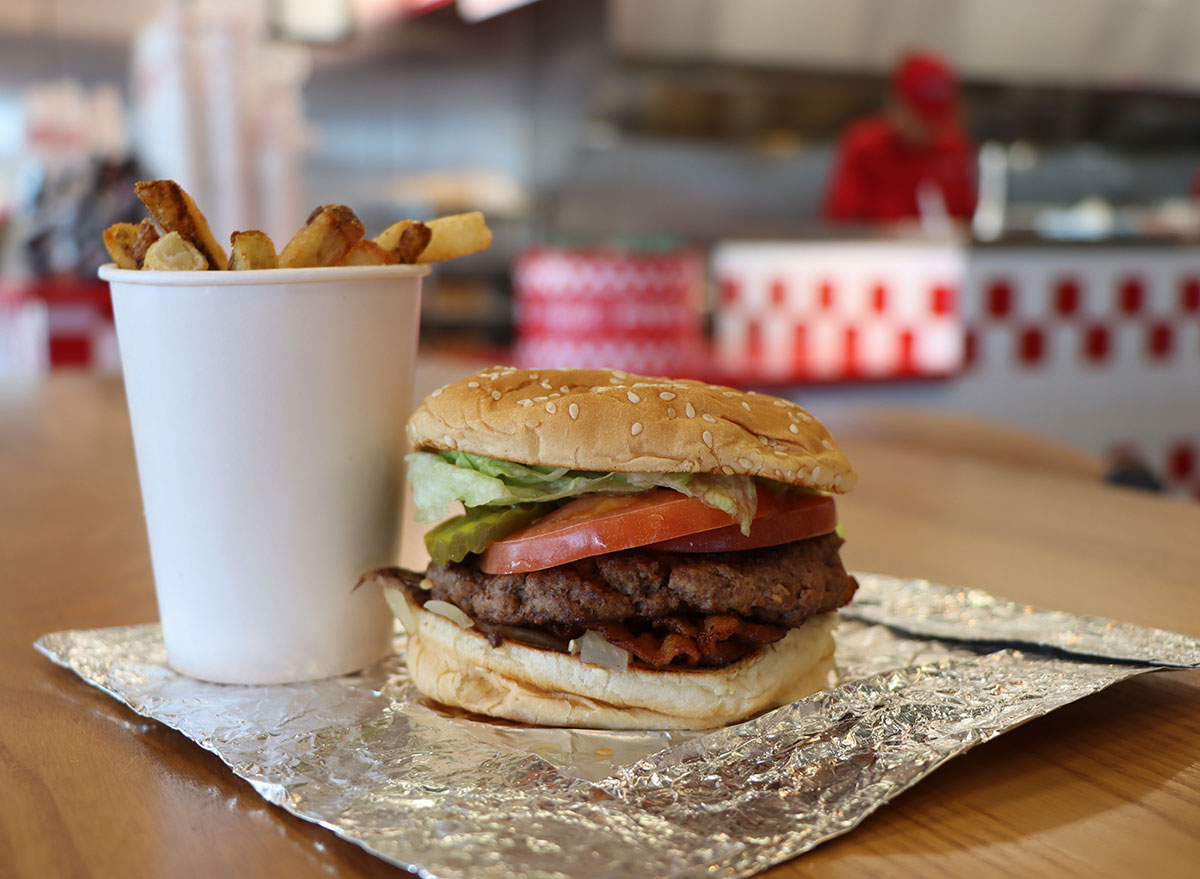 The regular hamburger was voted even better than the cheeseburger. Then, we reach the No. 2 option…
Five Guys Bacon Cheeseburger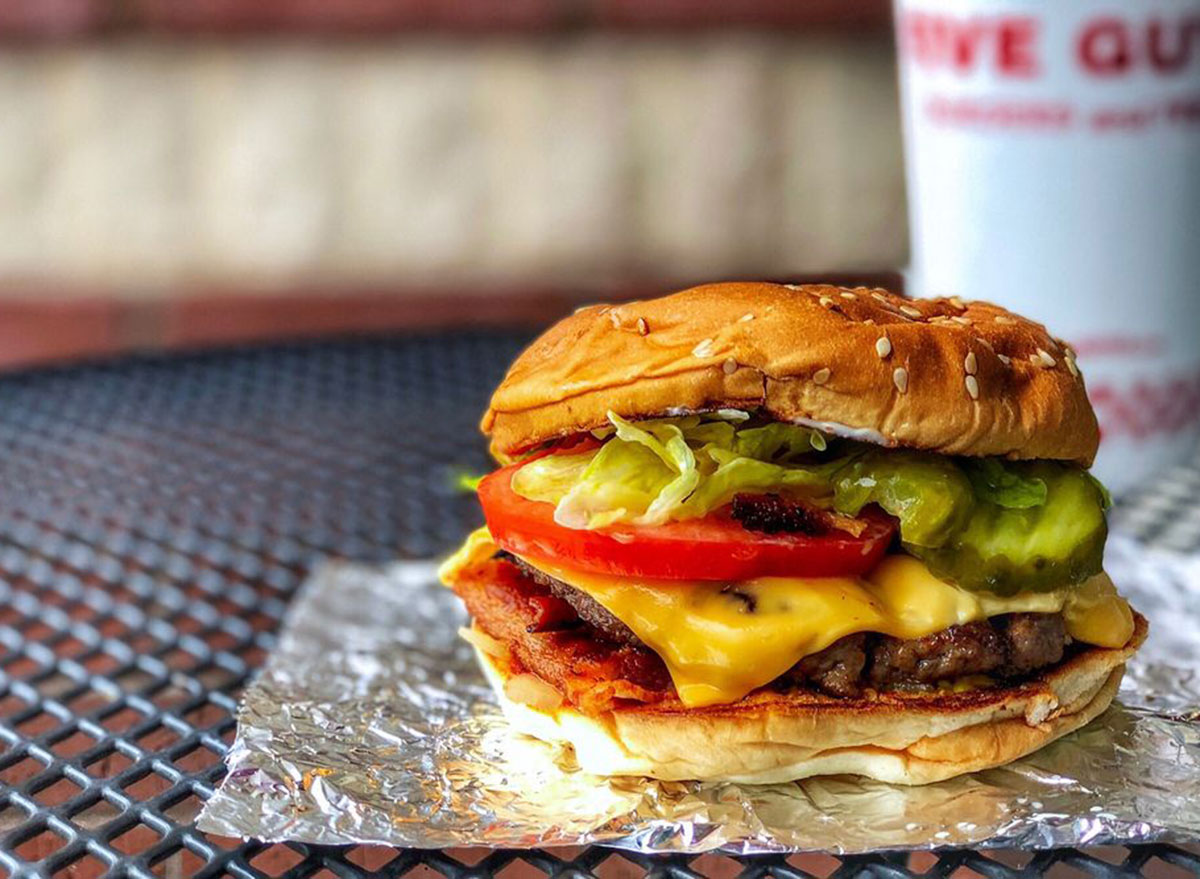 And just edging out the standard Five Guys burger is the chain's Bacon Cheeseburger. Now, it's time to uncover which fast-food burger is considered the best.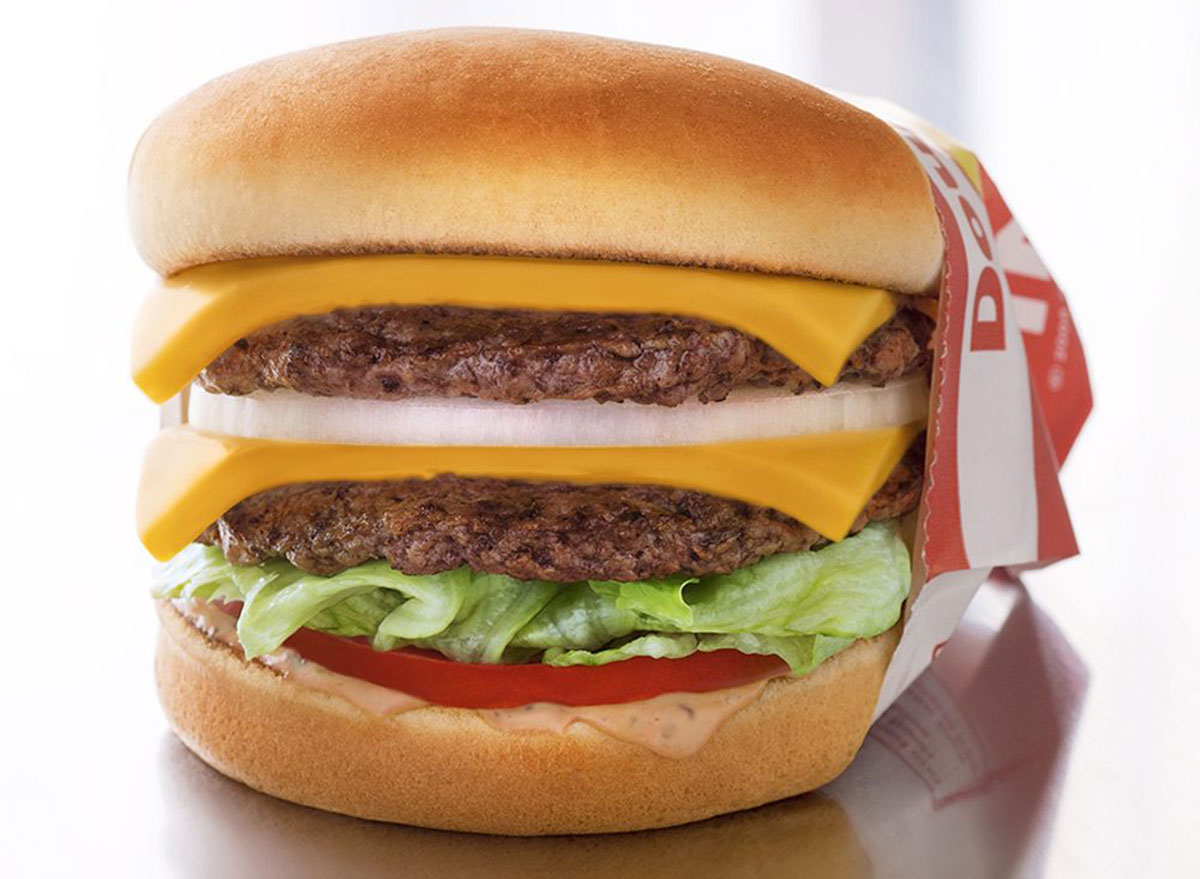 The top honor of the most popular fast-food burger goes to none other than In-N-Out's Double Double. It does look nice, doesn't it?
Jennifer Maldonado
Jennifer Maldonado is a senior editor at Eat This, Not That!, specializing in food and health content.
Read more about Jennifer