15 Best Light Beers You've Never Heard Of (But Need to Try!)
If you're just looking for the light label, you're missing out on many of these delicious options.
Summer is coming and with it comes more occasions for light beers—think backyard barbecues, picnics in the park, and beach days. But what makes a beer light? You'd think that's an easy question to answer, but it isn't. Turns out there is no industry standard for what constitutes light. Generally speaking, a beer is considered to be "light" if it has fewer calories than the original. A light beer also often has a lower ABV (alcohol by volume) than its regular version, as alcohol is high in calories.
A new trend in light beers is removing the light title, much the same way calorie-free sodas are no longer called "diet." So you may need to scan the package for the calorie, carb, and alcohol content if you are looking for something new. Or, keep reading for this list of some of the best light beers you haven't heard of but really need to try.
Plus, don't miss 6 Things You'll See at Costco This Year.
Kona Light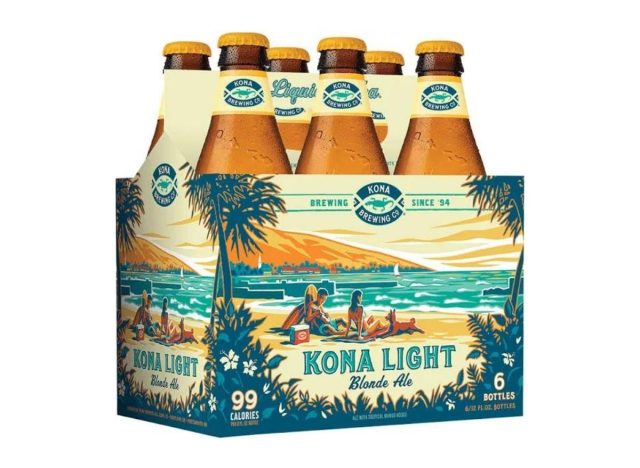 This Hawaiian-born beer won our blind light beer taste test. Kona Light was the darkest in appearance of all brews sampled and it tasted like a lighter IPA—maybe a bit too much as it put off fans of a true light beer. Overall, though, it came out on top in appearance and texture and even those who preferred the light beer knew it was good quality even if the flavor profile didn't match up to expectations. With only 99 calories, this is a beer that has few rivals. This beer is widely available. Check out the light beer taste test to see how other popular brands fared.
Palisade Peach Light
This 100-calorie wheat beer is laced with real peach flavor. The beer is brewed with real peaches from Palisade, Colorado. This Breckenridge Brewery summer sipper is widely distributed.6254a4d1642c605c54bf1cab17d50f1e
Sam Adams Light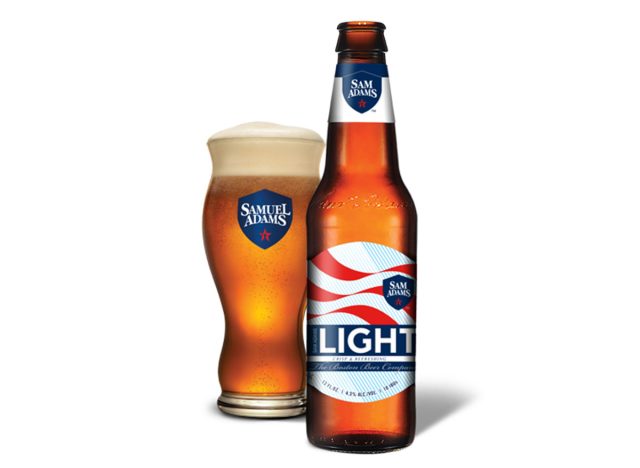 While ratings vary for this light beer—and some dispute that this is a light beer at all—this beer is delicious for a lighter lager. Sam Adams Light has 128 calories compared to the original Sam Adams Lager which has 170 calories, this is a good reduction, just not as light as some lighter beers. But what this beer has in extra calories it also has in, you guessed it, flavor. This is one of the highest-rated, mainstream light beers on Beer Advocate's top light beers list.
Yuengling Flight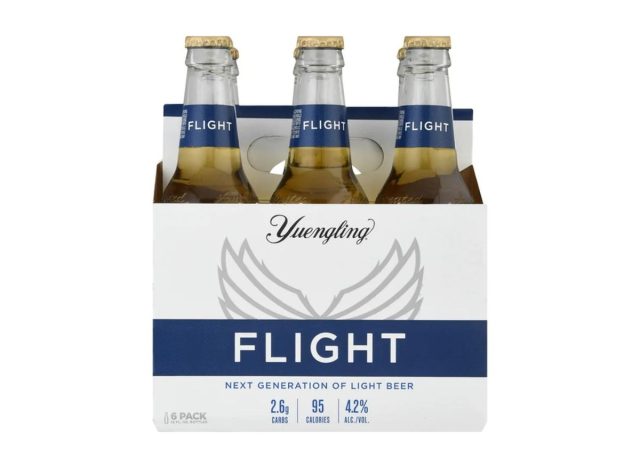 With 95 calories and 2.6 grams of carbs, this offering from Pennsylvania's Yuengling is a true light and low-carb beer. While some aren't huge fans, others are converts as this rhyming review states, "Light done right. It's so good for light that I'm not sure I trust the carb and calorie numbers but if it's available and I want light, it's going to be FLIGHT." This beer is also widely distributed so it's probably at a store or bar near you.
Nite Lite
If you're looking for a light beer with no lack of praise, this is your beer. "Crackery" and "smooth" are words that come up often in reviews, though there are a few detractors who will stick to their tried-and-true light beers. Definitely try this one if you can. With 120 calories this is another "sort of light" beer. This beer is sold in 9 states: Massachusetts, Connecticut, Maine, New Hampshire, New York, Pennsylvania, Rhode Island, Vermont, and New Jersey.
Michelob Ultra Amber Max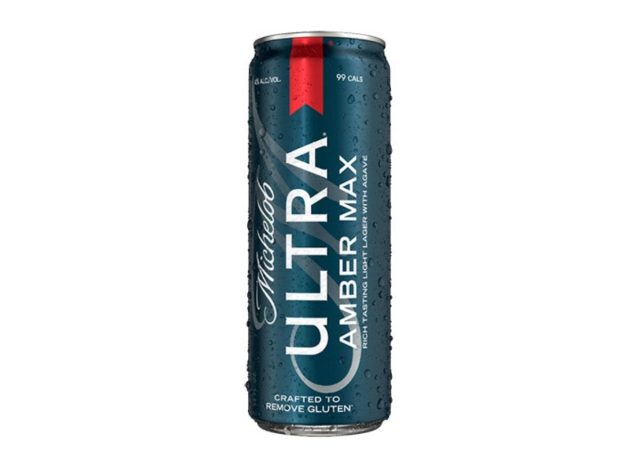 If you've been stuck in the Mich Ultra rut, be aware that there are other alternatives like Amber Max. Even beer rating sites have trouble classifying some of these new beers, Beer Advocate leaving this out of the light beer category. But at 99 calories and 4.8 grams of carbs, this definitely qualifies. This beer is brewed with agave and specially designed to remove gluten as well. How does it taste? "The taste begins with a nice sweet caramel and light bready flavor mixed with some other tastes of a light brown sugar, [and] hints of grain. These tastes are later joined by other flavors of a toffee-like sweetness and a hint of hay, leaving one with a nice pleasant and mildly sweet taste to linger on the tongue," opines one review. Not bad!
Labatt Blue Light Grapefruit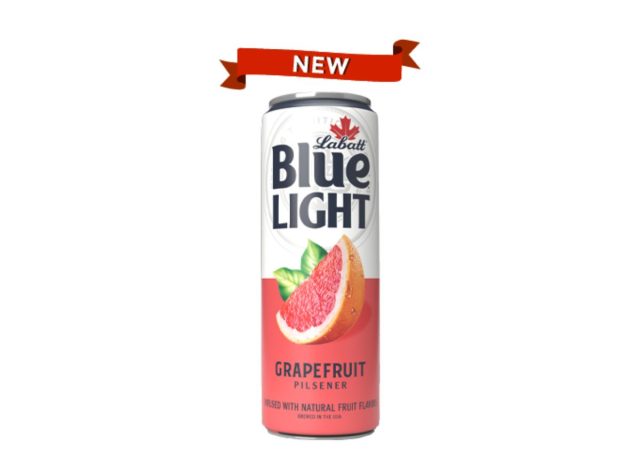 This untraditional light beer gets a lot of confused praise on Beer Advocate from those who generally like it but cannot figure out why. It strikes the perfect balance for a light, citrus-infused beer. Reviewers are not overwhelmed by the grapefruit aroma and the character of beer is still there. "It's balanced and drinkable with a bit of extra character that makes it more than a 'light beer,'" sums up one.
Pabst Blue Ribbon Easy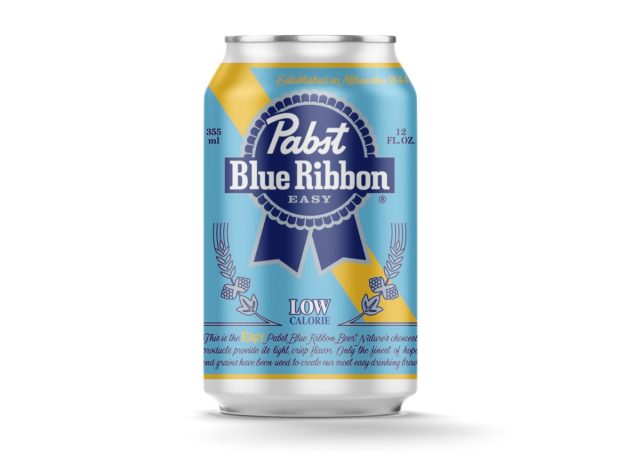 If you are a PBR fan, then this is a no-brainer. You have to try it. How does it taste? "Mildly sweet. Tastes like PBR but lighter. (Surprised?)" says one review.
Corona Premier
This uber light offering from Corona has some pluses and minuses. Plus: Tasters report that it lacks the skunkiness of Corona Extra, and it's light enough to enjoy a few without a hangover. Minus: It doesn't have much flavor at all, but isn't that what limes are for? Stacked up to Corona Light, Premier has 90 calories and 2.6 grams of carbs and Light has 99 calories and 5 grams of carbs. So if you're watching carbs Premier is the way to go.
Trader José Light Lager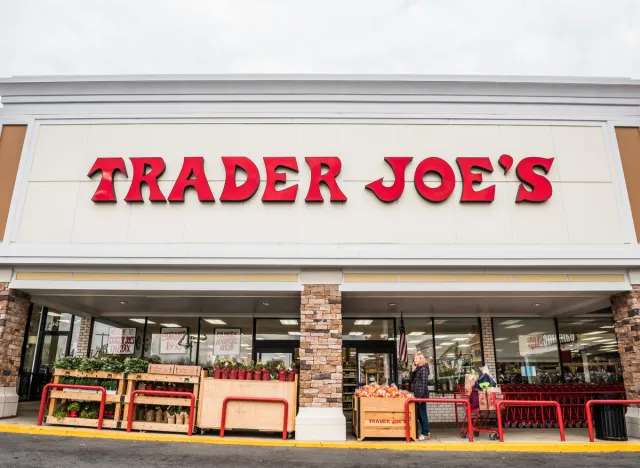 You may have guessed that this is Trader Joe's version of a light Mexican beer. With 108 calories, as most outlets report, this is a good alternative. Many reviews state it tastes even better than Corona. Keep it cold and serve it with a lime.
Narragansett Light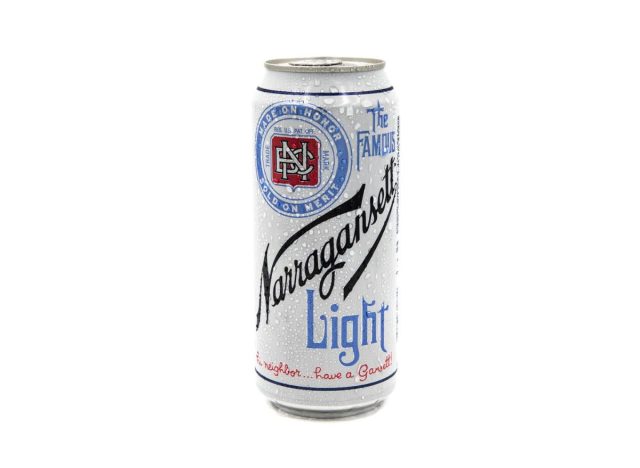 People who get their hands on this light lager swear by it. "Good solid light beer that retains the flavor of the full lager. Pours well and has a clean, crisp taste without any bitterness," says one. Narragansett Brewing Company isn't new to light beers, according to their site, they actually produced a light beer called "96" (because it had 96 calories) all the way back in the '60s. It didn't last, likely because it was ahead of its time, though most of us are familiar now with Miller 64 and Budweiser 55 which follow the same nomenclature.
Bud Light Orange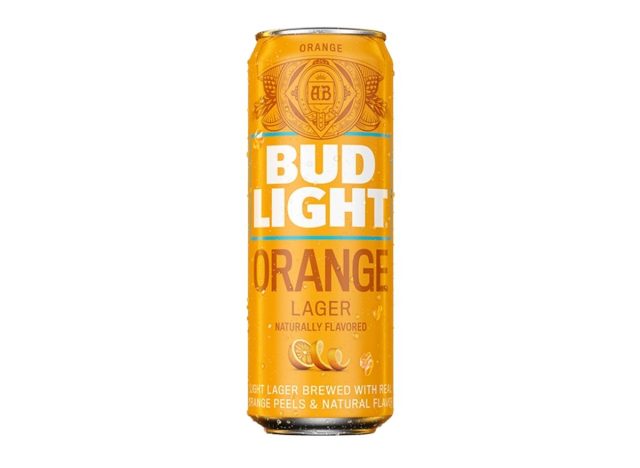 If you're a fan of Bud Light Lime, this will be a new fave. Reviews range, but generally say that this has good flavor for a light beer. "Taste is not sweet but a nice fresh-squeezed mandarin with a bit of tart chewiness at the end. Great for the blistering heat. For what it is it is good," reports one.
Blue Moon LightSky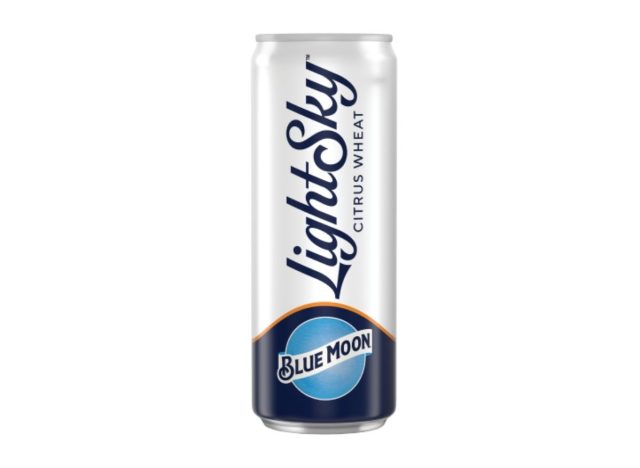 This beer is really more of a cross between a flavored seltzer and beer in that it is very orange fruit-forward. Again, if you like fruity light beers or like a light beer with a squeeze of fruit, then give this one a try. At 96 calories, it is a truly lighter beer and has the feel of Blue Moon wheat beer without the weight. There's also Blue Moon LightSky Tropical Breeze which incorporates pineapple.
Guinness Draught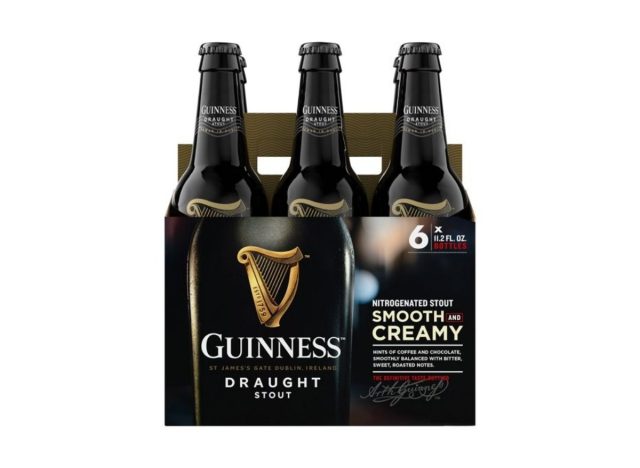 Say what? Yes, Guinness Draught has just 125 calories, which is only 15 more calories than Bud Light and less than some of the other beers on this list. Obviously, this style is very different from the classic pale summer sippers, but as for flavor, Guinness Draught delivers.
Shark Tracker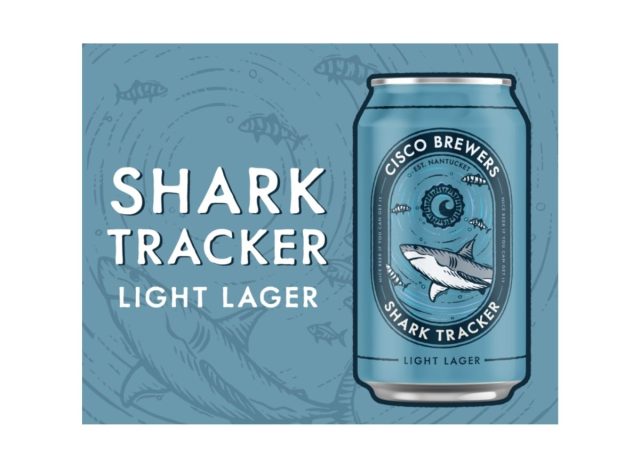 Cisco Brewers used to make one of the best light beers we've tried, Sankaty Light, but they've come out with a replacement that's just as easy drinking. A fun feature is that a share of the proceeds goes towards shark research and preservation.
Plus, don't miss The 10 Most Popular Light Beers in America, New Data Says.