5 Best New Fast-Food Items for Your Waistline
Menus are diversifying to offer healthier choices. It's changing fast food, and your weight-loss potential.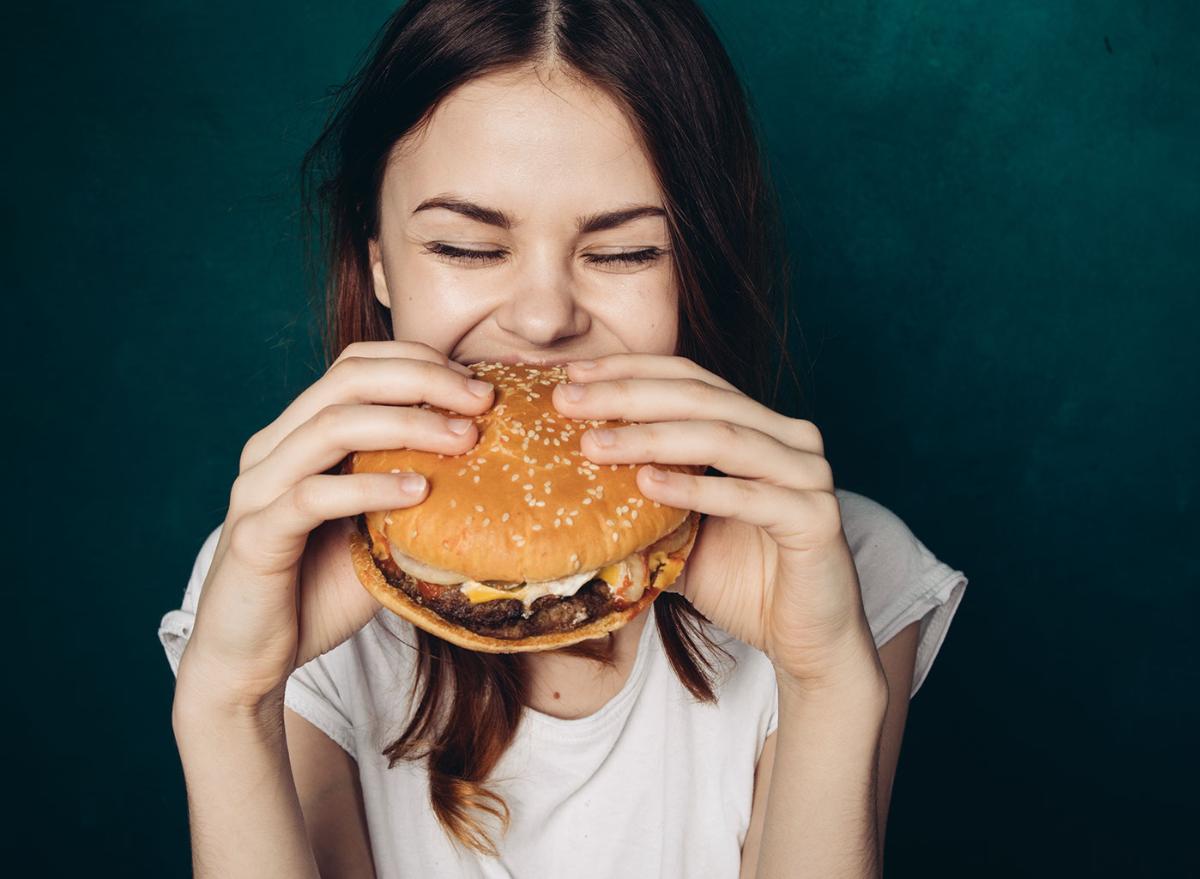 The pandemic proved that the age-old concept of the drive-thru is not only convenient, but sometimes necessary. However… unless you want a stacked-high beef burger or crispy chicken sandwich with a side of something deep-fried (like McDonald's fries), the idea of grabbing fast food might still make you think twice. Happily (finally!), as of this week, at least five major chains are making major strides to introduce menu items that won't fill you with fat, calories, and regret.
Some of the world's major fast-food chains are introducing exciting alternatives to their traditional burger menus. Since cutting red meat significantly reduces how much saturated fat you eat and can help improve your health overall, seeking out menu options like the ones on our list may support weight loss efforts and help you feel healthier in general.
Check out the five best new fast-food items for your waistline, and read The #1 Worst Burrito to Order at Chipotle. Also sign up for the Eat This, Not That! newsletter for the food news that helps you stay on track.
Taco Bell's Vegan Chalupa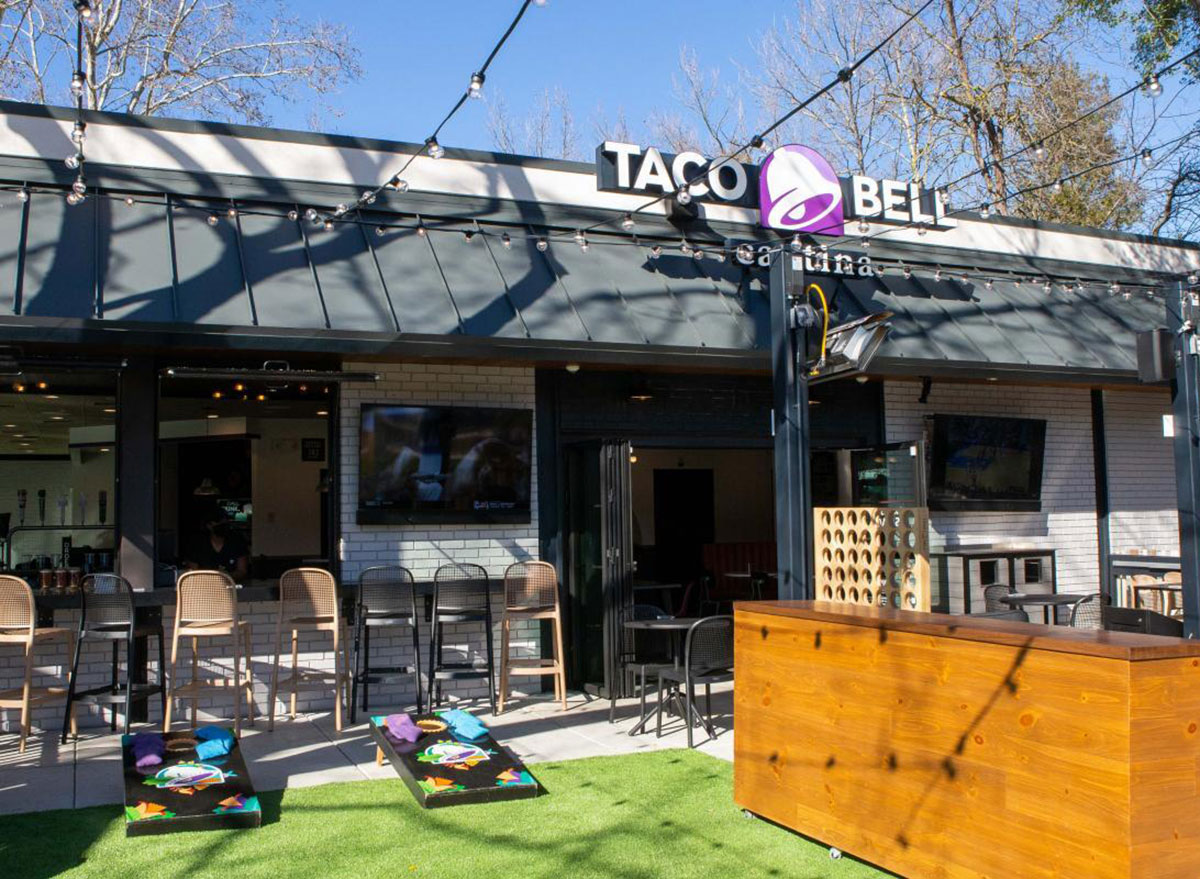 Taco Bell has gotten down to work on testing some vegetarian items. Its new vegetarian chalupa, with its pea protein-based shell, is only available at one Taco Bell in Irvine, California. But, a long-term Taco Bell push toward plant-based would give us options beyond the higher-fat vegetarian options they currently offer… and that would probably inspire more of us to "run for the border" more often. Read more about Taco Bell's vegan chalupa here.6254a4d1642c605c54bf1cab17d50f1e
Dunkin's Electrobrew with Cream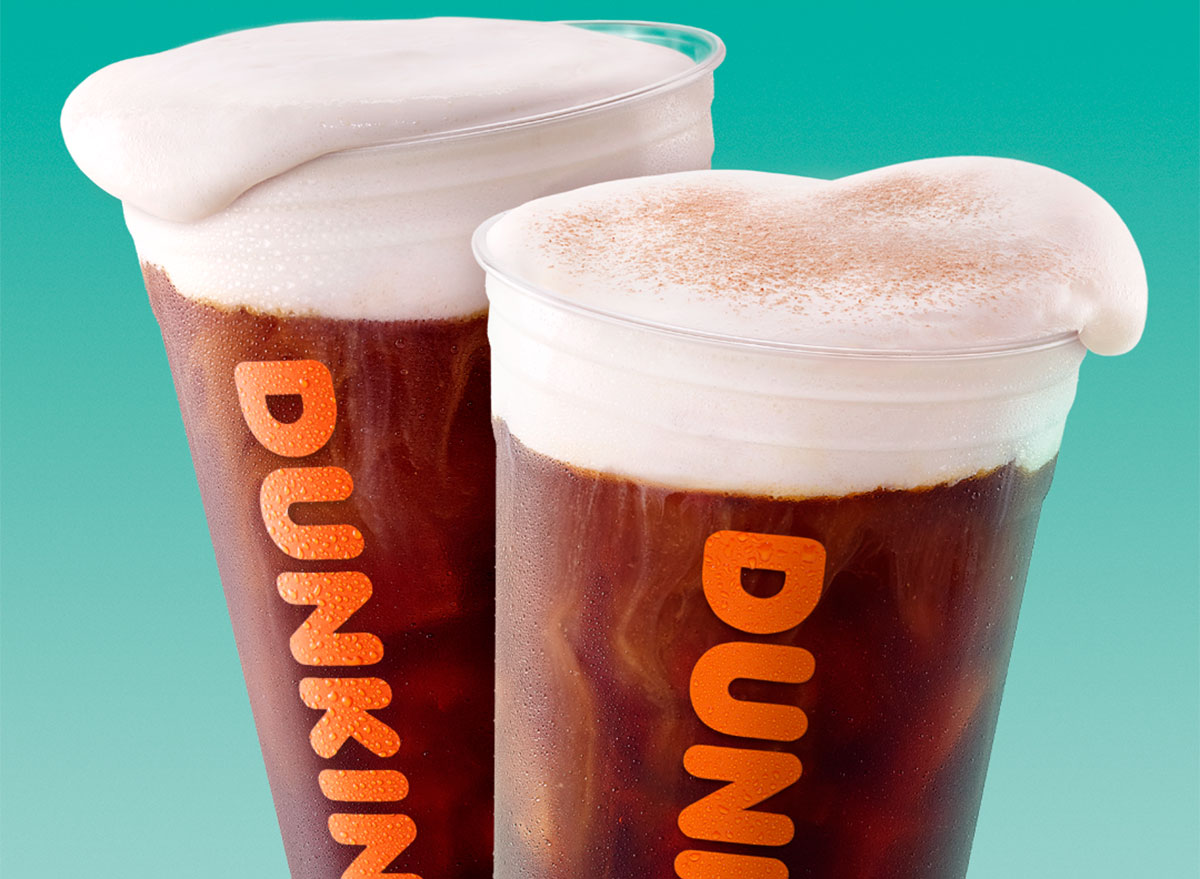 This week, Dunkin' introduced its official new coffee drinks of summer. The electrobrew with cream was the winner as far as nutrition facts, but the list (hello, smoked vanilla) is worth browsing here.
California Pizza Kitchen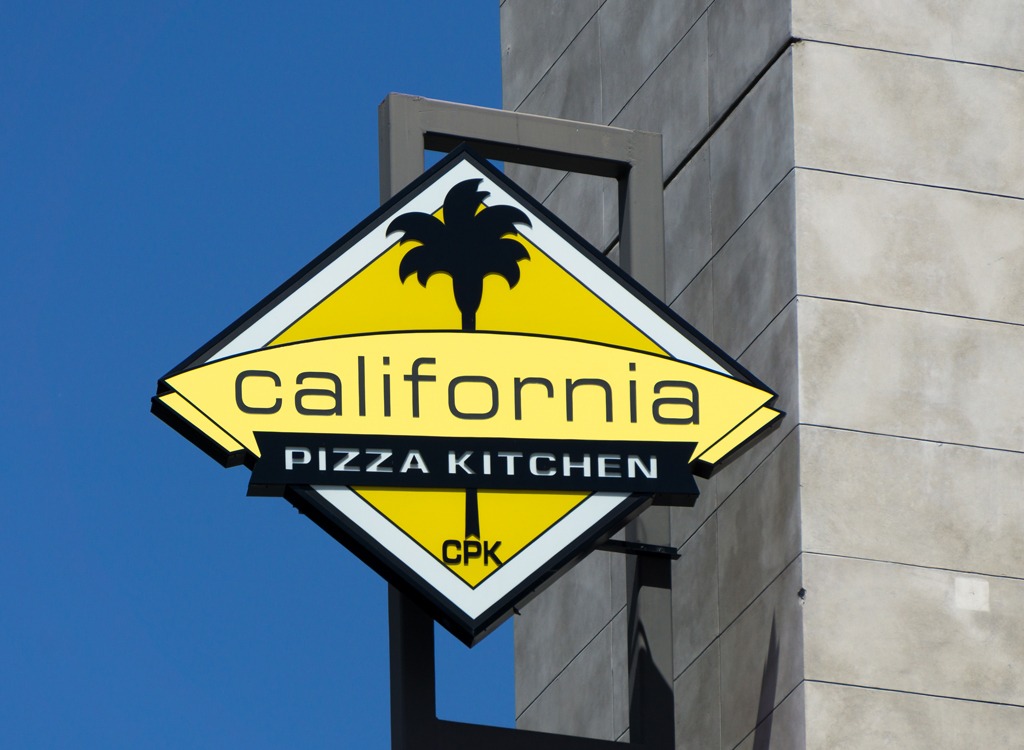 Just as Bethenny Frankel said when she recently introduced Skinnygirl pizza, California Pizza Kitchen knows we're craving some modern-day options to the classic wheat flour pizza crust. Enter CPK's new chickpea pizza crust, which is "made with chickpeas, chia seeds, and a touch of honey, creating a pizza base that is lower in carbs, higher in protein and fiber, gluten-free and vegetarian-friendly," according to Restaurant Business. (Worth noting: A test order on CPK's site provides an alert that "this is not a validated gluten-free pizza.")
The California Pizza Kitchen's chickpea crust is currently available as the base for any CPK pizza, but only in Southern California and Florida. This bold menu move made CPK the first national pizza chain to introduce a chickpea crust—we just hope this will be offered at more CPK locations soon.
If you're in any other part of the country, there's an amazing summer pizza trend you can easily try at home: Meet salad pizza.
Wendy's Black Bean Burger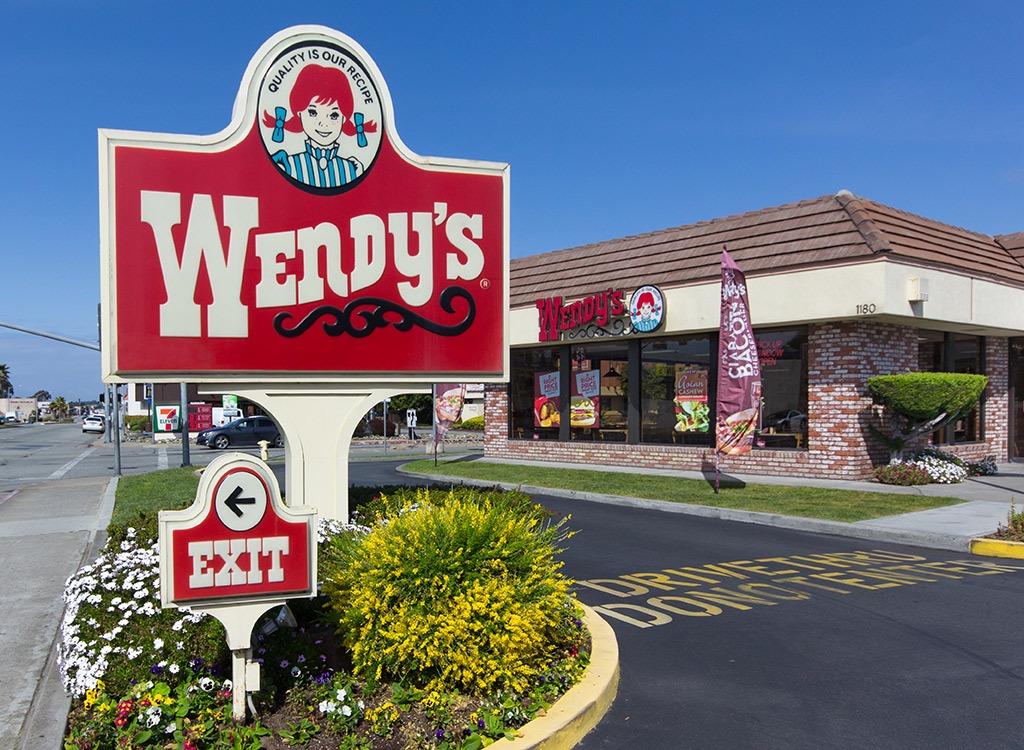 Wendy's is into serious innovation lately, like their new server-less strategy for some regions. They announced this week that they're breaking into plant-based, while clearly taking a departure from the "meat alternative" products that other fast-food chains have embraced for meatless burgers. (Though we're fans of those burgers, too!)
Wendy's new black bean burger will be available starting June 28 in select local markets: Jacksonville, Fla.; Columbus, Ohio; and Pittsburgh, Pa. A report from Delish describes the patty as being "made with a blend of black beans, chickpeas, and spices," as well as coming in Wendy's famous trademark square shape. They continue, "It will come layered with chipotle jalapeños for texture, melty pepper jack, spicy chipotle sauce, tomatoes, sweet onion slices, and romaine all inside a toasted bun. The sandwich is said to be a little less hot than Wendy's spicy nuggets or spicy chicken sandwiches." Yay for modern menu moves, if you're someone who likes a little kick!
Nathan's Famous Hot Dogs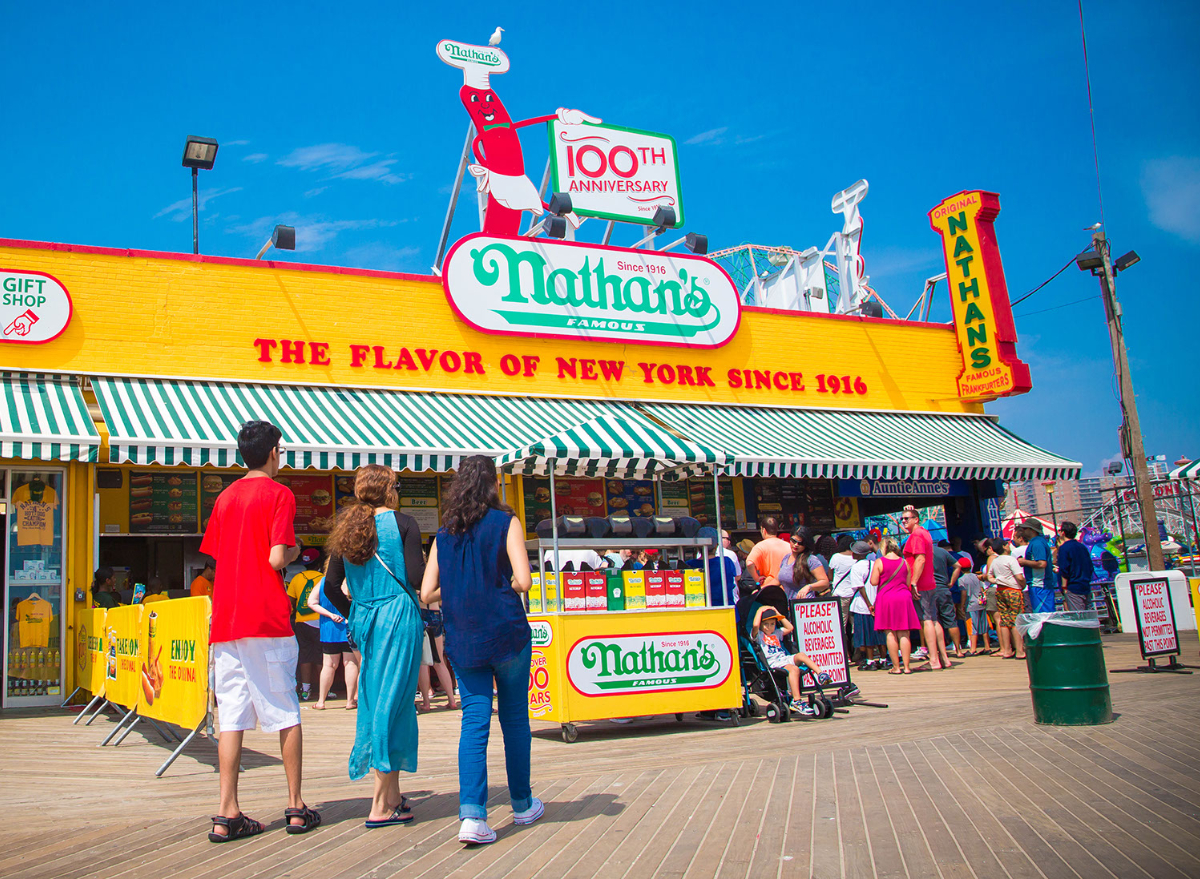 The Nathan's Famous July Fourth Hot Dog Eating Contest is just around the corner. Though their new meatless hot dogs are probably not on the competitors' menu, select Nathan's locations have begun to offer this new vegan hot dog.
Hungry for more? Check out The #1 Healthiest Order at McDonald's, According to a Nutritionist, and keep reading:
Krissy Gasbarre
Krissy is a senior news editor at Eat This, Not That!, managing morning and weekend news related to nutrition, wellness, restaurants and groceries (with a focus on beverages), and more.
Read more about Krissy