6 Best Supplements For Your Eyes, According to Experts
Navigating the drug store will be so much easier with these recommendations.
Sometimes referred to as the windows to the soul, our eyes add so much to our world, yet we often forget to take measures to take care of them. According to the CDC, there's an estimated 93 million U.S. adults at high risk for vision loss, but only half have visited an eye doctor in the past year.
While you may not have to go to an optometrist or an ophthalmologist as often as you may see your primary care doctor or dentist regularly (among others), it's still important to do a check-up, especially if it's been a couple of years. In addition to regular doctor visits, eating certain foods as well as taking natural supplements to improve vision health can make a huge difference in your overall eye health. The tricky part, though, is navigating the pharmacy aisles and picking the supplement that's best for you. (Related: The One Vitamin Doctors Are Urging Everyone to Take Right Now).
We turned to the experts, aka ophthalmologists and doctors, for their recommendations on which supplements to take to help keep your eyes in tip-top shape. As always, talk to your doctor before starting to take a new supplement. Read on, and after, don't miss Best Supplements for Sleep, According to Experts.
Omega-3
Not only do omega-3 fatty acids benefit your eyes, but they also help to strengthen your heart, your mind, and your overall well-being.
"Taken to help reduce overall inflammation, oral fish oil supplements also help to boost the oily layer of natural tears which keeps eyes from drying out both from the environment and too much screen time," says Melissa Toyos, MD, general ophthalmologist, dry eye specialist, and facial cosmetic surgeon at Toyos Clinic. If you are working on a computer daily or catch yourself binging tv shows for hours on end, it could be a good idea for you to start supplementing your diet with omega-3 fatty acids.
Not only do omega-3 fatty acid supplements improve lubrication of the eyes, but according to Dr. Taz, MD, and ETNT medical expert board member, omega-3 fats are also helpful for reducing inflammation as well as "preventing overall aging of the eyes." So, when it comes to the benefits for your eyes, omega-3s are a great place to start. Dr. Kaushal Kulkarni, ophthalmologist and founder of Eyetamins recommends Sea Berry—a supplement that's packed in omega-3, -6, and -9 fatty acids clinically proven to help moisturize and soothe dry eyes.
Areds formula
Your skin isn't the only thing you'll want to make sure appears "younger." Dr. Toyos says Areds Formula, "combines powerful antioxidants with trace minerals in a formula that has been shown to help slow the progression of aging, changes of the eye, and may help even younger eyes see a little more sharply."
So, even young people who are not yet worried about aging can still reap the benefits of an Areds formula. "There is evidence that this formulation boosts ocular and brain health," according to Dr. Toyos.
Bausch & Lomb's PreserVision was the brand of Areds formula used in the clinical trials and it's also the one Dr. Toyos recommends.
Lutein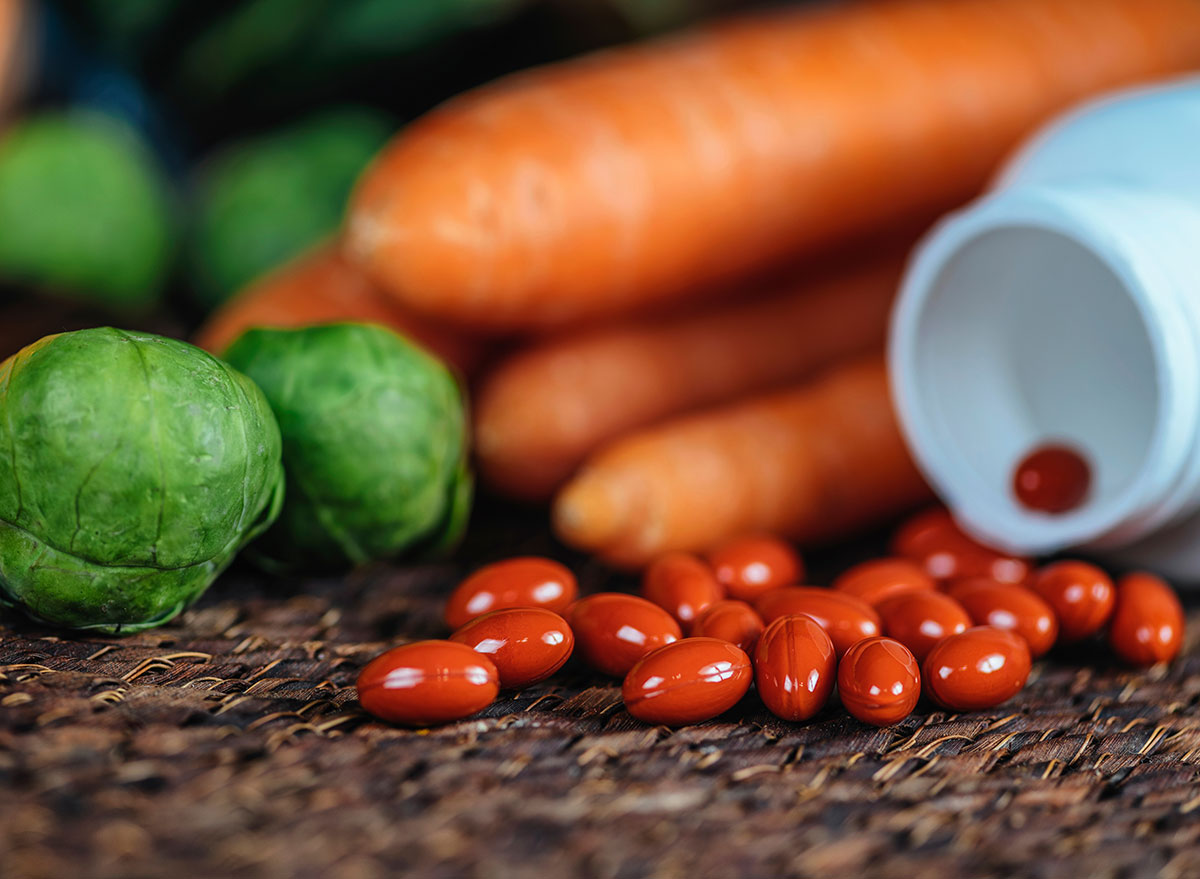 Lutein is another supplement that can be very helpful for eye health, especially for the retina, which is the layer at the back of the eye that's sensitive to light.
"Lutein is a carotenoid and antioxidant that improves the health of the retina," says Dr. Toyos. "Carotenoids are pigments that reside in the retina, improving overall vision."
Dr. Kulkarni recommends Happy Eyes since they are easy to chew, mango-flavored gummies containing premium grade lutein and zeaxanthin. Both children and adults can take these supplements, so they're great for the whole family. They have been clinically proven to promote eyesight and support macular pigment for long-term eye health.
Hyaluronic acid supplements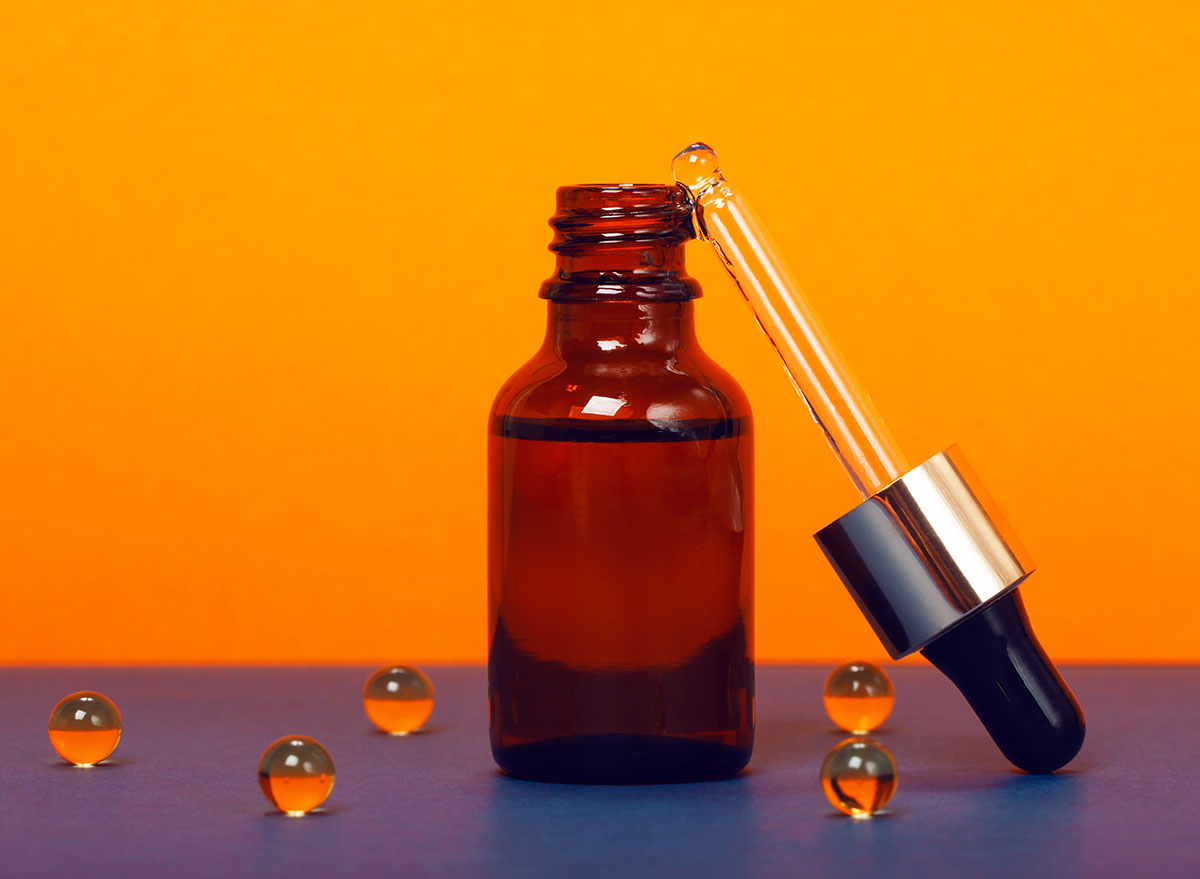 According to the American Optometric Association, over 16 million Americans suffer from Dry Eye Disease (DED). Dr. Toyos recommends hyaluronic acid supplements if you're looking to add moisture back into dry eyes. This supplement also helps add moisture to the skin, which is definitely an added bonus.
Pureclinica's hyaluronic supplement (which you can find on Amazon) 300 mg is a great choice and easy to swallow. If you'd rather not add another oral supplement to your regimen, Dr. Toyos also recommends LUMIFY redness reliever eye drops. These drops help to reduce eye redness due to mild irritation and dry eye.
"Because of their unique formulation, there is reduced risk of side effects common to other redness relievers, like rebound redness and loss of efficacy," says Toyos.
Vitamin C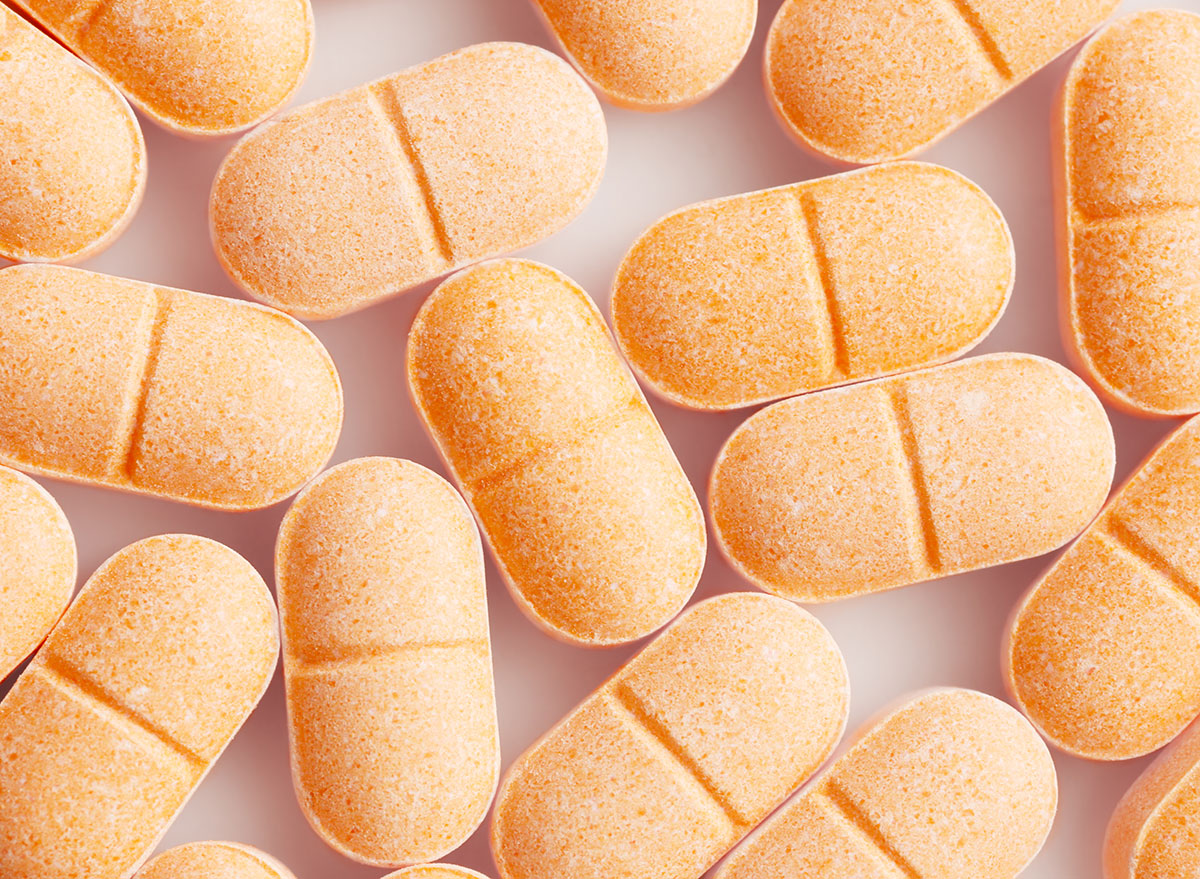 Vitamin C is beneficial for so many different reasons—and eye health is one of them. There are many easy ways to get vitamin C in your diet through foods, particularly fruits and vegetables, but supplements are a sure-fire way to make sure you're getting enough. Dr. Taz recommends the Now Foods Vitamin C Supplements as they're reasonably priced and easy to order online. By taking vitamin C supplements, Dr. Taz. says you can help reduce your risk of cataracts, which is the term that describes clouding in an otherwise normal lens of the eye.6254a4d1642c605c54bf1cab17d50f1e
Vitamin E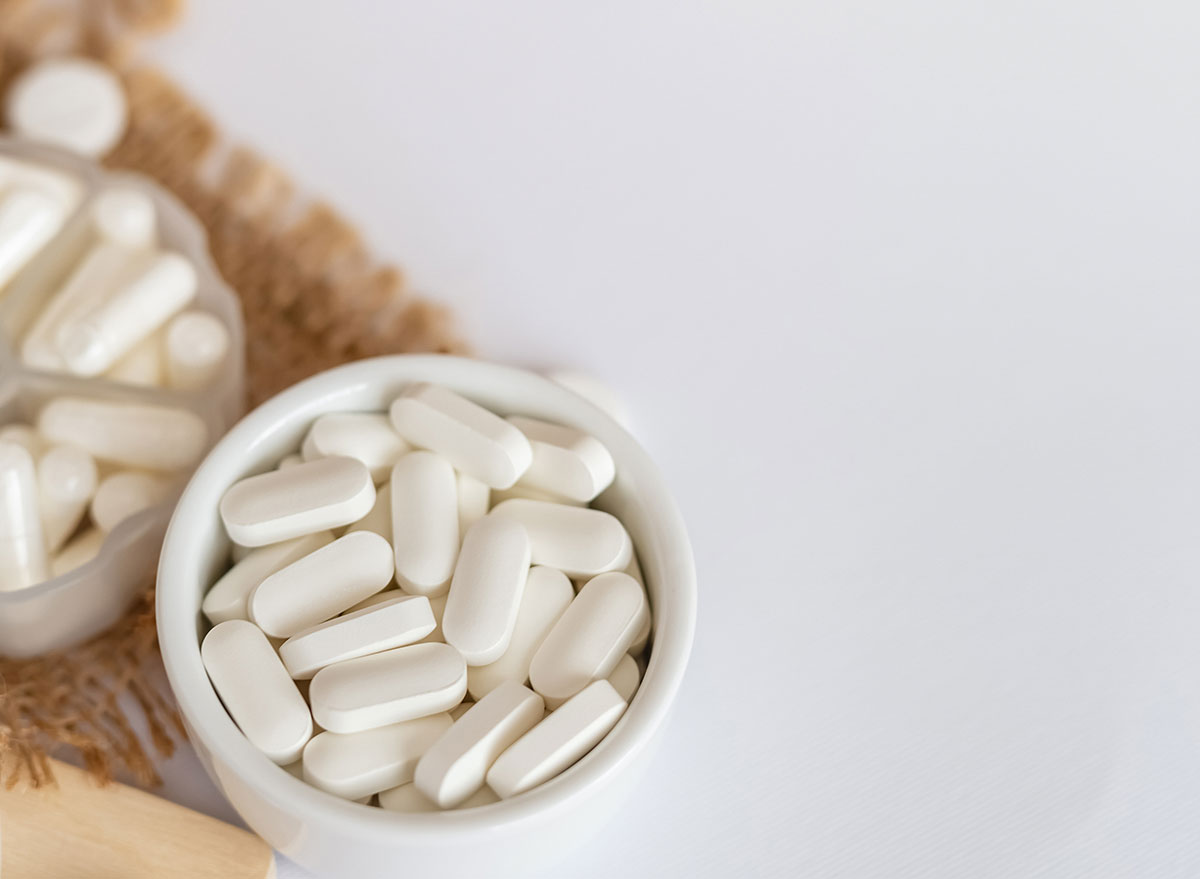 Similar to vitamin C, vitamin E can be found in many foods, but often it's difficult to get enough of it through your diet alone. According to Dr. Taz, it's a vitamin that "protects the eyes as a potent antioxidant, reducing damage by free radicals and preventing cataracts."
If you're looking for a supplement that's doctor-recommended, Dr. Taz says sticking with the Now Foods Vitamin E Supplements is the way to go.
For more, be sure to check out The 9 Most Essential Vitamins You Need in Your Diet, According to Yale Experts.
Rachel Linder
Rachel is an Associate Editor responsible for compiling the daily Eat This, Not That! newsletter, making TikTok and YouTube videos for the brand, writing articles for the site, creating original graphics and providing direct assistance to the editors when needed.
Read more about Rachel