The 6 Best Pre-Workout Foods, According to an Expert
Here are the foods that will fuel your exercise, depending on your specific fitness goals.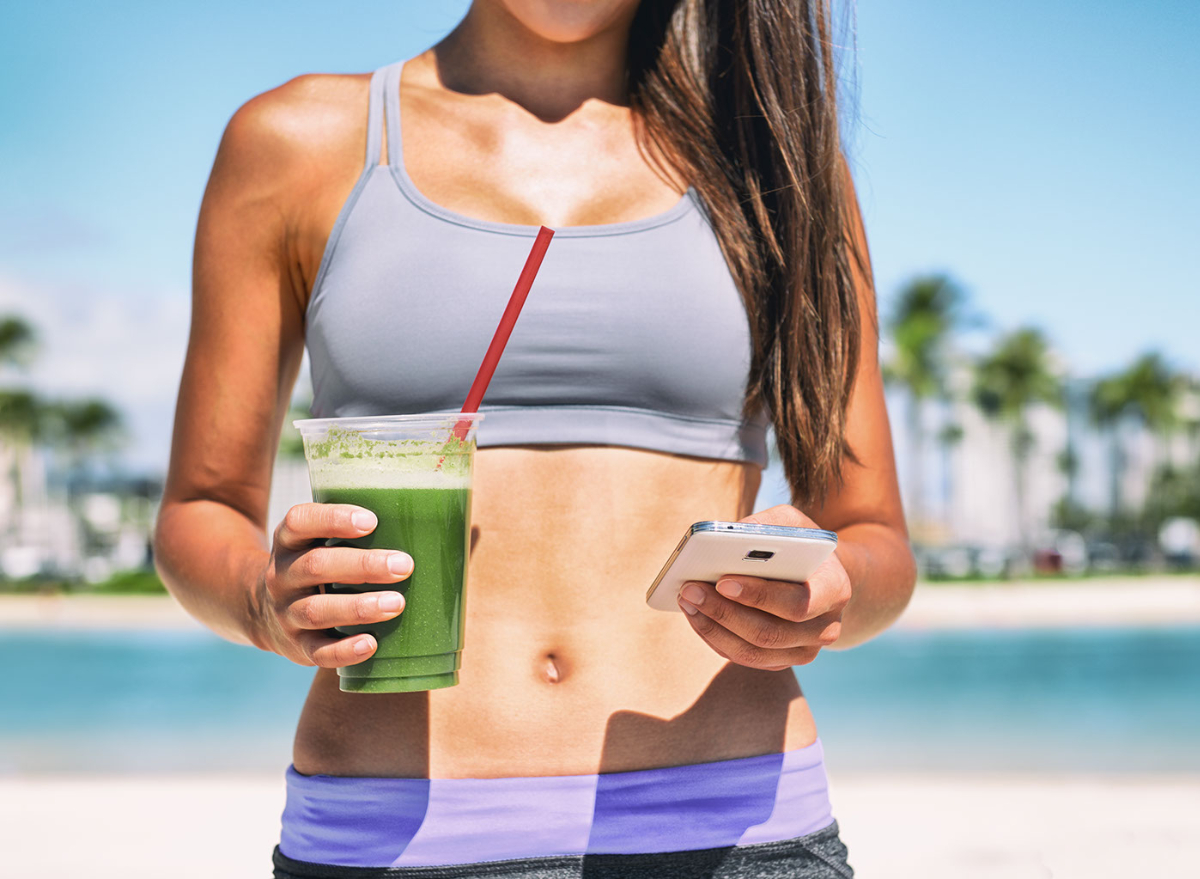 If your ideal day starts with a morning workout, you probably love that fit, healthy sensation that feels like there's just no better possible way to enter your day. But sometimes, just as you're feeling fiercest, a hunger pang suddenly strikes and makes you feel light-headed or a little nauseous. To help you figure out the best morning bite that will help you finish strong, a dietitian who specializes in nutrition science suggests exactly what to eat, depending on what workout you opt for.
Katey Davidson, MScFN, RD, CPT, is a contributor to Healthline and a Canadian registered dietitian with a Master of science in food and nutrition. Davidson has outlined the exact kind of breakfast or small morning snack you should opt for if you're looking to stave off hunger and extend your energy during your workout.
Keep reading to learn which snack is best for your needs, and read up on Ways Drinking Lemon Water Helps You Lose Weight, Says Science.
For a short session of high-intensity cardio…
Davidson says that if you're about to jump into 30 to 45 minutes of high-intensity cardio—think an indoor cycling class or streaming a Tabata class—a snack with 15 to 75 grams of carbohydrates about 30 to 60 minutes before your morning workout might be ideal. Examples might include a piece of toast with nut butter, a banana, or a plant-based milk drink (here's how to pick one that's truly beneficial for you).
For a longer cardio session…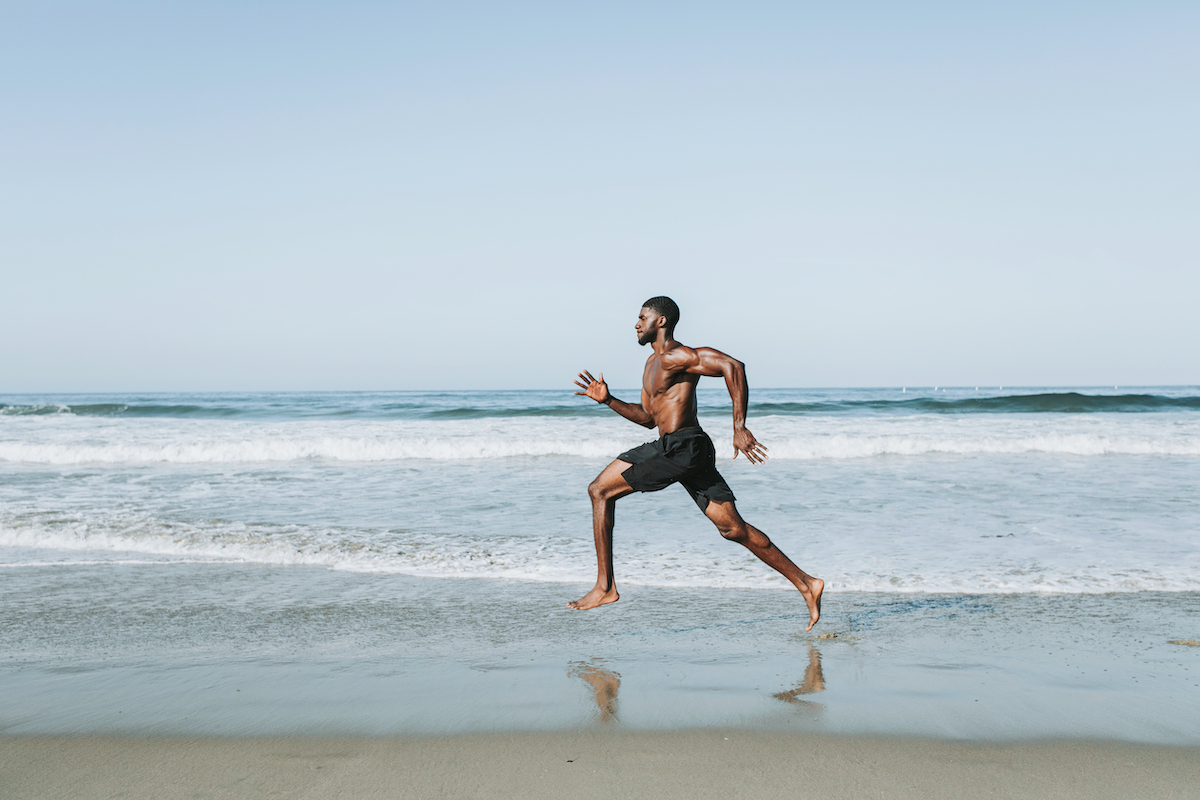 If you're heading out for a sixty-minute run or longer, Davidson recommends that same amount of carbs as the shorter cardio workout, but with some protein added in. She suggests scrambled eggs and toast or something like a small bagel with cheese or peanut butter. A fruit smoothie with some protein powder could also be a smart option. (Check out the morning smoothie recipe that Tom Brady and Gisele Bündchen reportedly love.)
For a long workout with moderate intensity…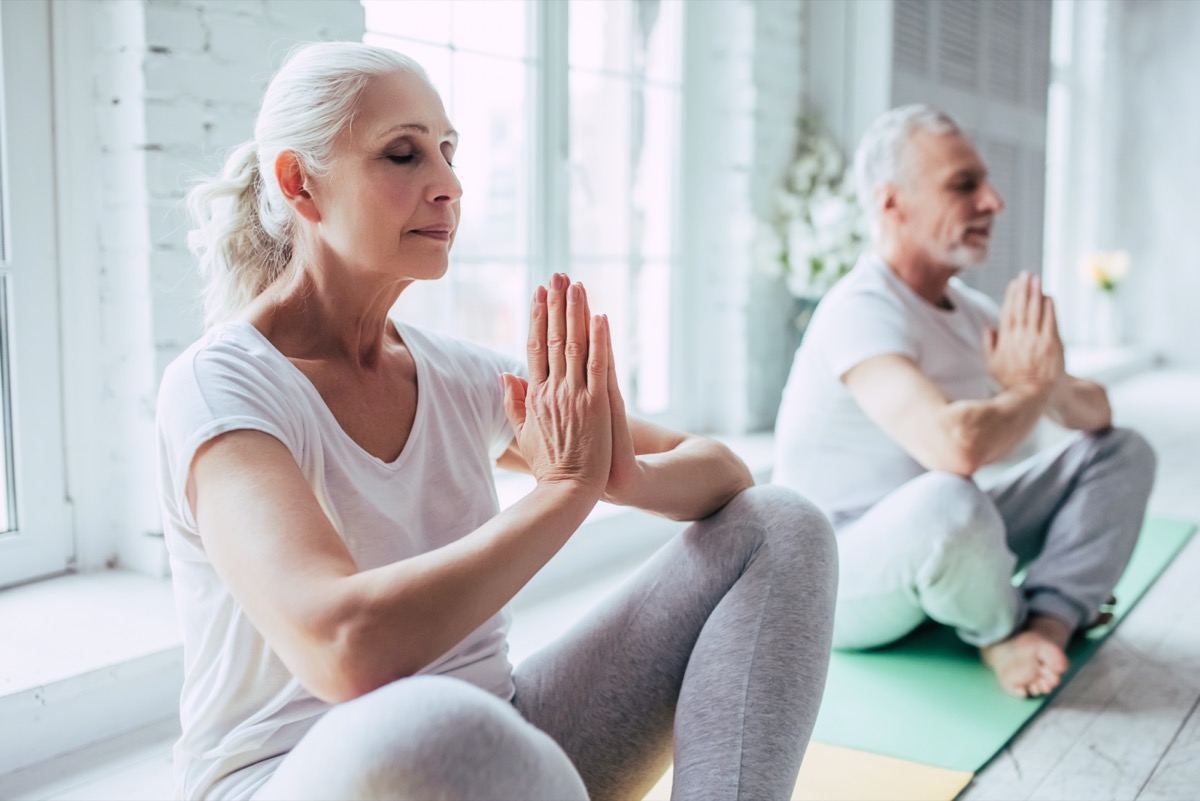 If your morning wellness goal includes something along the lines of an hour-long walk or yoga, Davidson says a small, high-protein option could be a solid bet. Two eggs, a cup of cottage cheese, or half a protein bar will hold hunger off without making you feel too full. (Find out the favorite protein bar that a celeb trainer keeps in her bag.)6254a4d1642c605c54bf1cab17d50f1e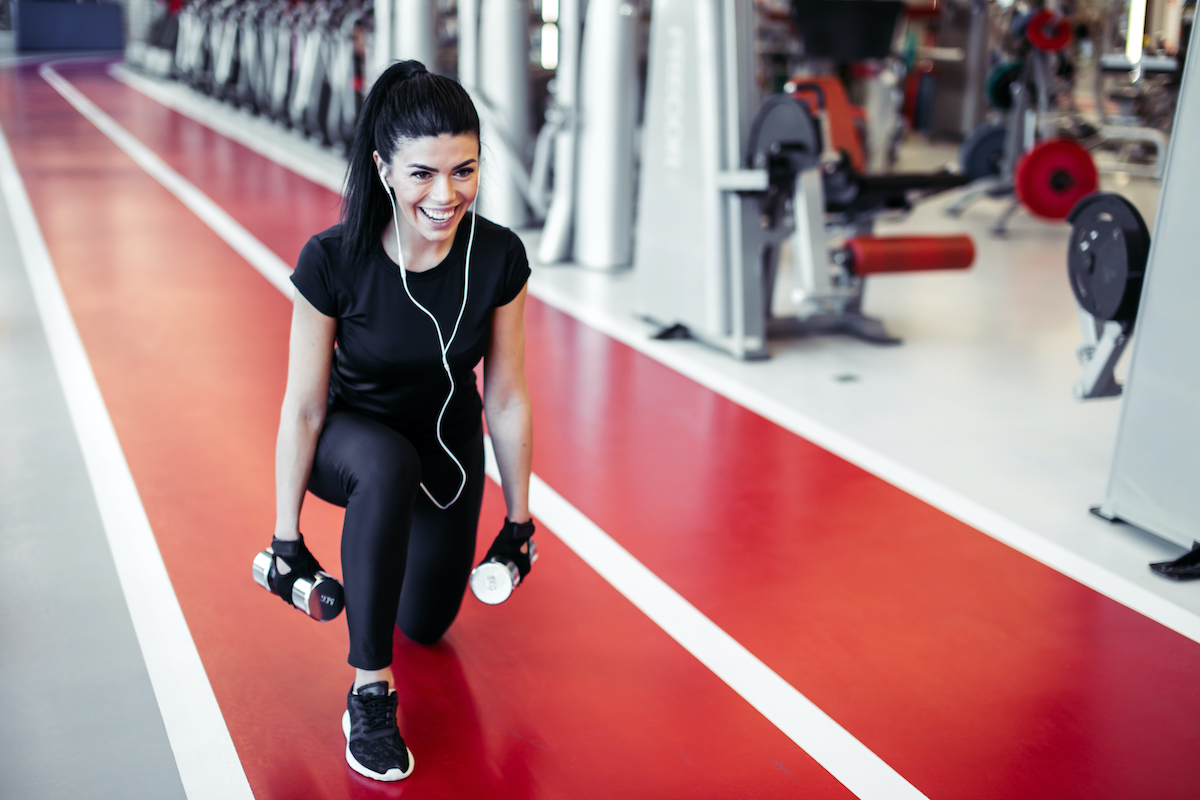 Davidson says a strength training workout "requires greater bursts of power but actually requires less 'fuel in the tank' than the activities described above." Still, she says, a balanced carb-and-protein combo an hour or more before your workout could deliver the energy you need. This could include Greek yogurt and a handful of fruit, an egg sandwich on English muffin, oatmeal, or beef jerky with some no-sugar-added juice. (Check out One Major Effect of Drinking Cranberry Juice, New Study Says.)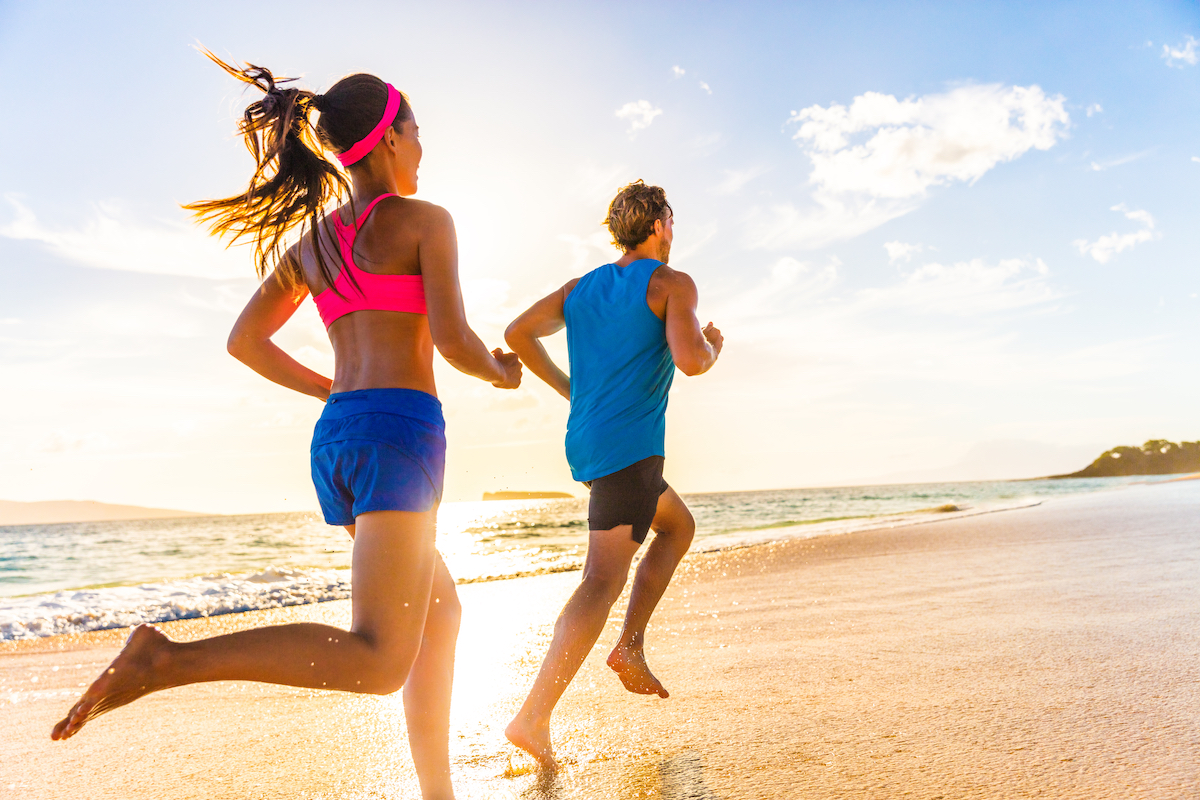 Davidson says if you're looking to lose weight, you could forgo eating before your workout if doing so doesn't bother you. Otherwise, she suggests you "fuel your body with whole, minimally processed carbohydrate and protein foods." Examples she lists are beef jerky, eggs, milk, oatmeal, or toast.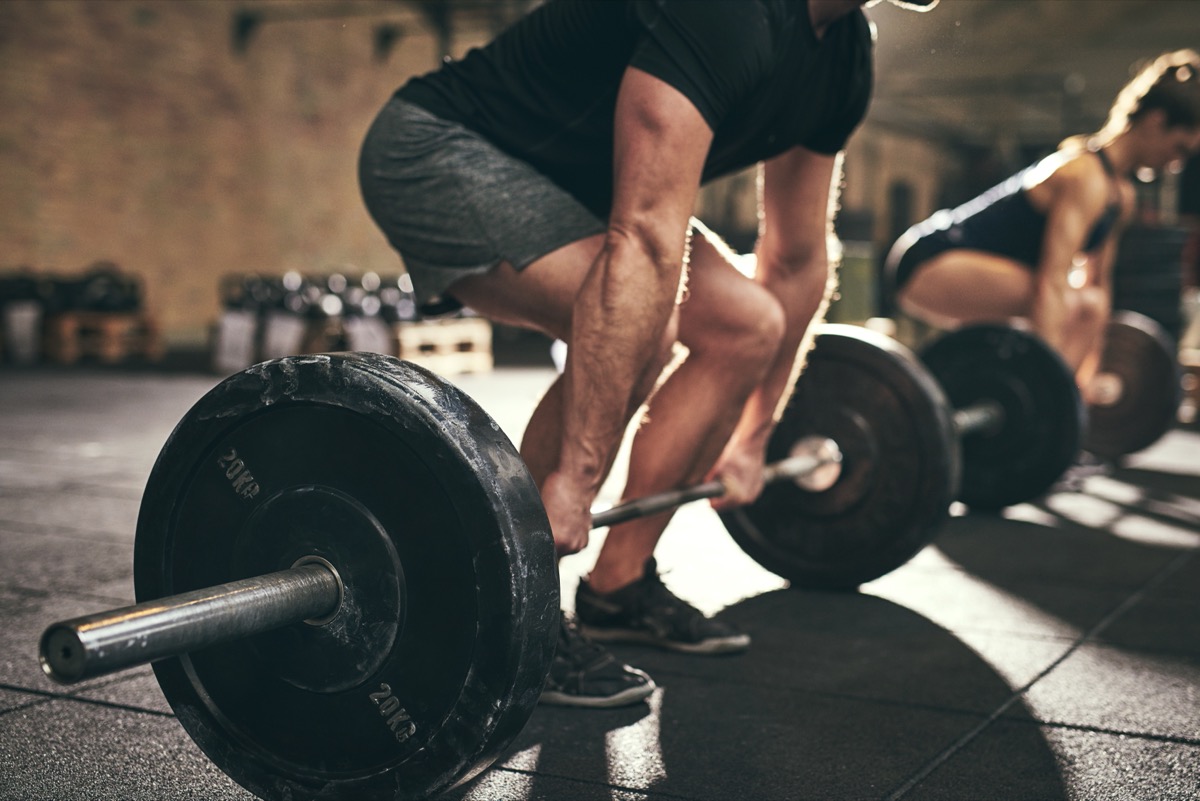 If you're working to bulk up a bit, Davidson explains that it's still not necessary to eat pre-workout, although you can. For this, she suggests eating foods that pack both carbs and protein about one to three hours before you hit the weights.
For fitness and nutrition news delivered to you daily, get the Eat This, Not That! newsletter.
Keep reading:
Krissy Gasbarre
Krissy is a senior news editor at Eat This, Not That!, managing morning and weekend news related to nutrition, wellness, restaurants and groceries (with a focus on beverages), and more.
Read more about Krissy