6 Items Costco Is Discontinuing Right Now
Sadly, it's time to say goodbye to these beloved warehouse finds.
When you shop at Costco, there are several secret codes to look for on price tags. For example, if the price ends in .97, it's a corporate markdown, but if it ends in .88, then it's an in-store markdown. While members love to see those prices displayed, there's something else that could potentially signal disaster.
The "death star" lives in infamy, and unfortunately, several products have fallen victim to it recently. That's why we created this helpful list of all of the items that are being discontinued at your local warehouse. Grab them while you can because they won't be restocked once inventory runs out! (Related: Popular Costco Foods That Are Making You Gain Weight, Say Dietitians)
Kirkland Signature Moisture Shampoo
The death star turned up on Kirkland Signature Shampoo and Conditioner over 6 months ago. After Costco members on Reddit spotted it, they alerted others to the discontinuation. Thankfully, it was short-lived and new formulas have since debuted in stores. If you're a fan of the old one, though, it's probably super tough to get your hands on it any longer.6254a4d1642c605c54bf1cab17d50f1e
Related: To get all of the latest Costco news delivered right to your email inbox every day, sign up for our newsletter!
Lavazza Espresso Italiano Whole Bean Coffee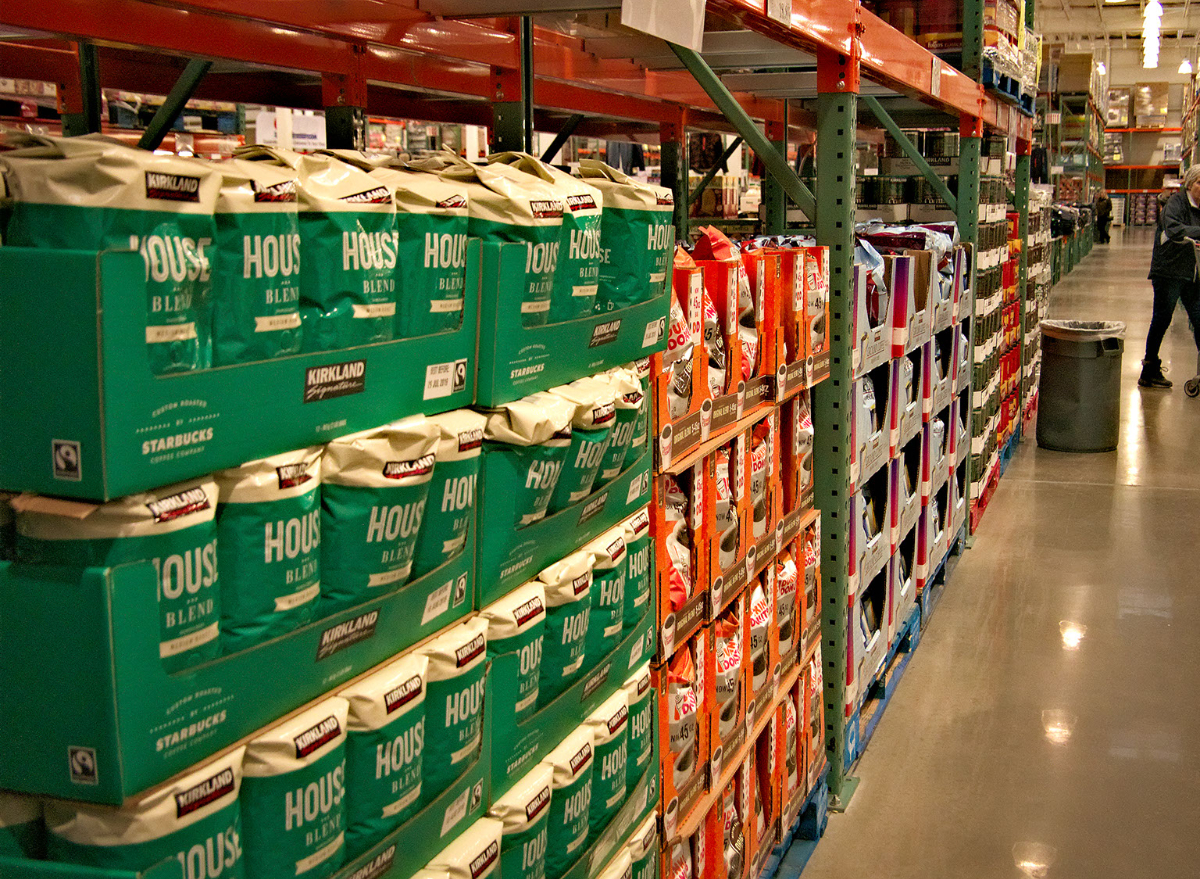 Nothing at Costco is small, including this now-discontinued coffee. These 2-pound bags of Lavazza Espresso Italiano Whole Bean Coffee were $12.99 and a beloved fan-favorite until the death star appeared.
After Costco Instagram account @costcohotfinds spotted it, members in the comments were understandably upset. "Ug we hate that star," one wrote. We couldn't agree more!
Kirkland Signature Organic Creamy Peanut Butter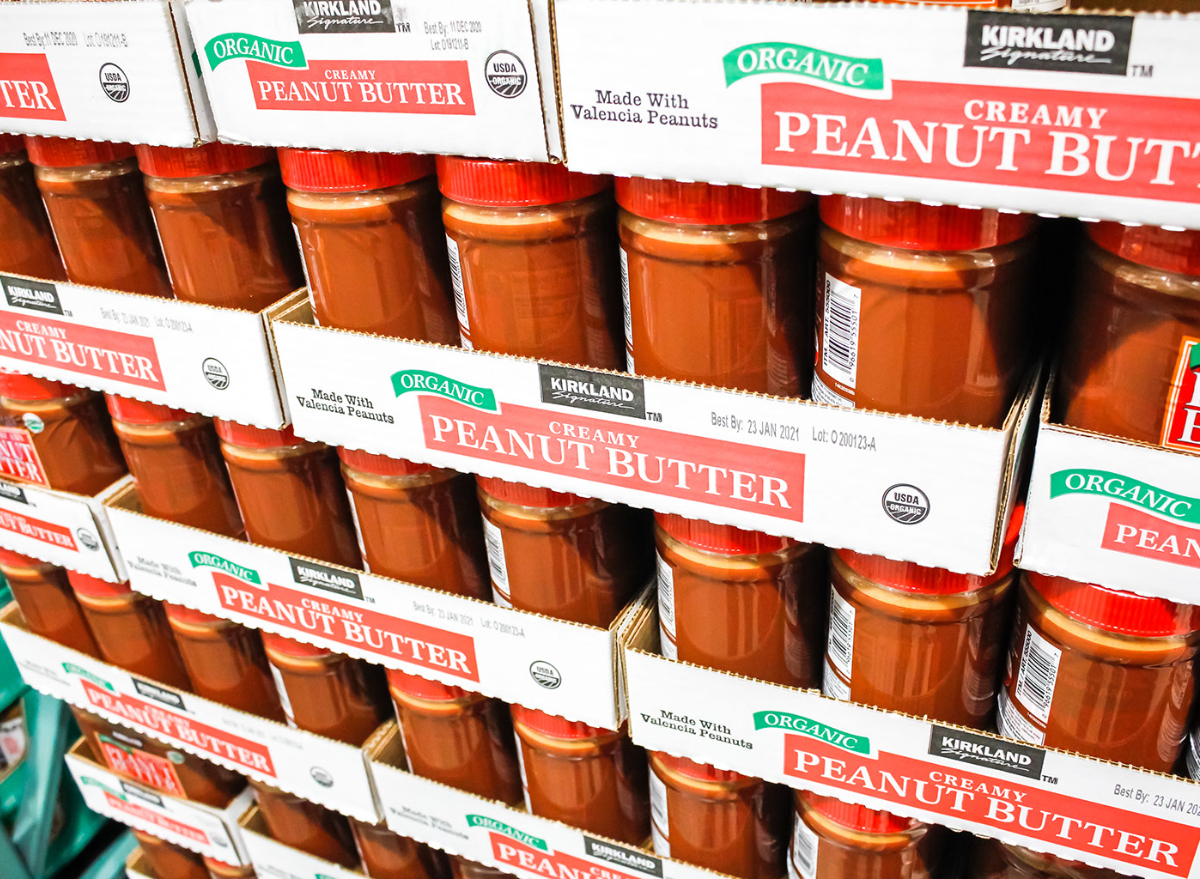 The latest product to be discontinued at Costco is the Kirkland Signature Organic Creamy Peanut Butter. Though members were upset by this news, a replacement is already available.
According to Costco Contessa, the Naturally More Organic Peanut Butter comes in the same size pack, and it has the same ingredients and nutritional information—just a different label.
And that isn't the only bit of good news! The original version won't be gone for too long. "The Kirkland Signature Organic Peanut Butter will be back in stock around November or December 2021," a Costco spokesperson told Eat This, Not That!.
This sugar replacement seems to have disappeared from warehouses, according to Reddit user @curious11a. "I was told yesterday that Costco was discontinuing the sale of Monk fruit sweetener in bulk. Can anyone verify this?" they asked.
One commenter said employees at their location told them that they weren't expecting to get any more. Another said they confirmed with the company, Lakanto, that the product would no longer be sold at Costco.
If this is a staple on your grocery list, it may be hard to find an alternative. However, there's a box of 400 packets of Whole Earth Stevia Leaf and Monk Fruit Sweetener packets available at Costco.
Bibigo Organic Potstickers
Members have spotted the death star on the tag of this frozen item. "They had the * on the sign and didn't have many left. They tend to rotate them in and out," Reddit user @Aporthole said. "The mini chicken & cilantro wonton ones were next to them and full stocked."
Though others reported that their locations still had the potstickers, it likely won't be long before they're gone for good.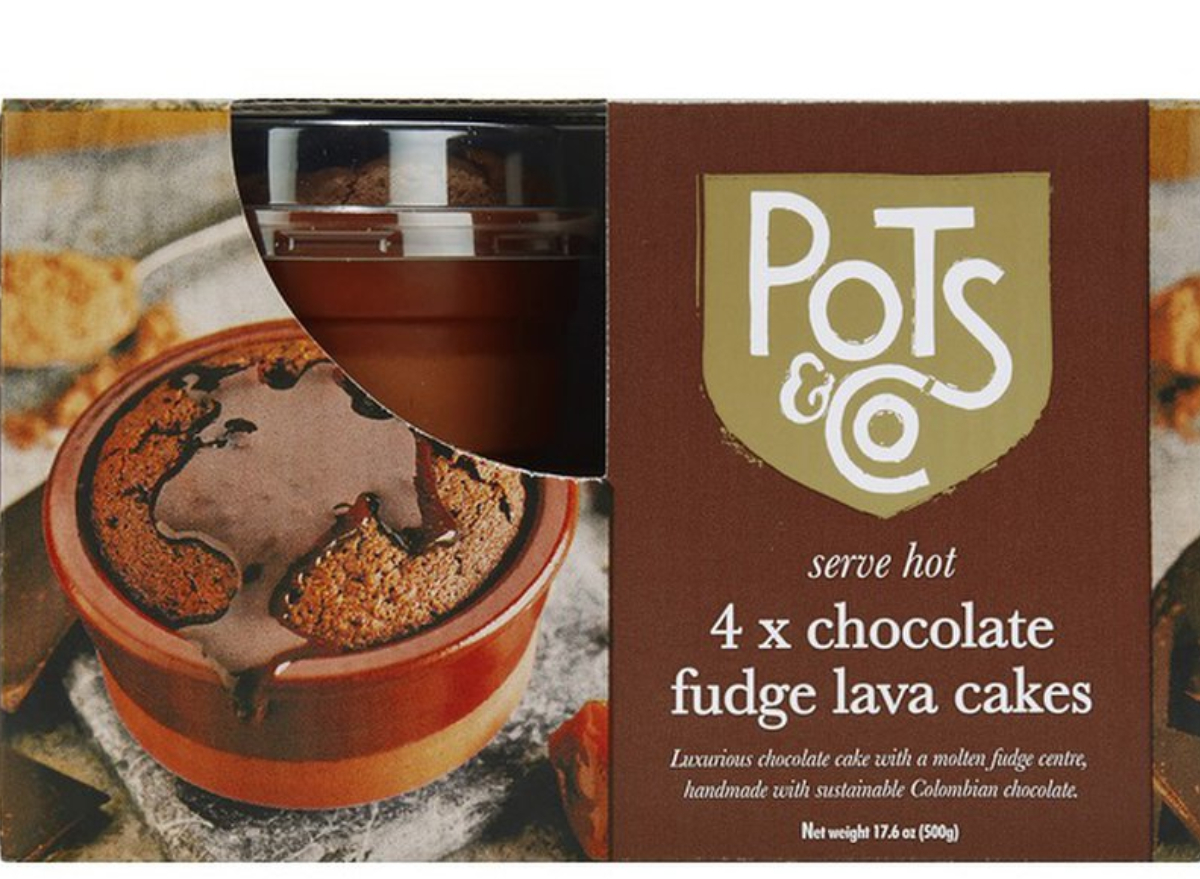 One member claims on Reddit that they checked seven warehouses in search of this dessert and turned up short every time. While they say nothing about the death star, another Reddit user had this to say: "Costco employee here. Costco Item#1142519. I don't see it in stock anywhere in the US."
For more Costco news, check out:
Amanda McDonald
Amanda has a master's degree in journalism from Northwestern University and a bachelor's degree in digital journalism from Loyola University Chicago.
Read more about Amanda