4 Costco Rivals With Better Perks Than Costco
One warehouse can't have it all.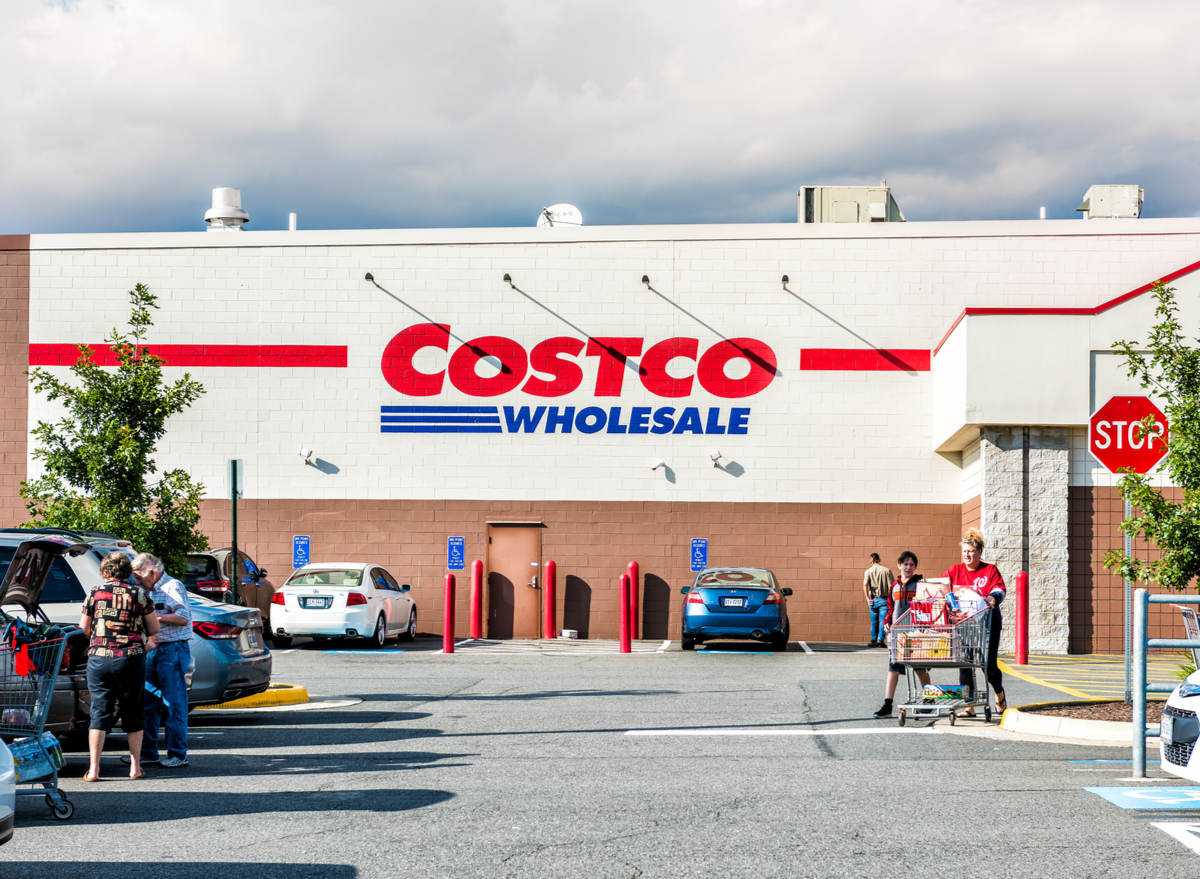 There are some long-loved perks at Costco that no other grocery store can rival, no matter how much they try. Whether it's the Kirkland products or the infamous $1.50 hotdog combo – there are some things that just can't compare.
Some companies and warehouses have perks that may draw a wandering eye, however. For those that are wondering if the grass is greener on the other side, here are all the benefits at other wholesale clubs that you do not find at Costco. 
'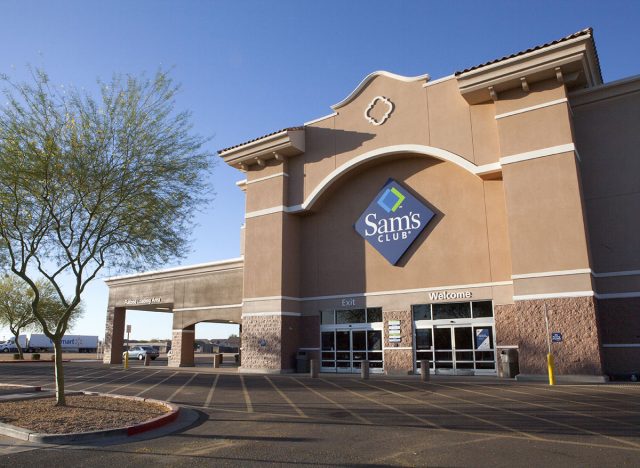 Sam's Club and Costco have always gone neck-to-neck as major rivals. Both are constantly competing against each other to bring their member's the lowest prices and best merchandise possible.
Although Costco fans may never leave their favorite warehouse, Sam's Club has been gaining more and more perks that rival its contender.
While Costco has beloved Kirkland products, Sam's Club carries more brand-name items. In fact, not only does the club have a wider selection, but it tends to be priced cheaper.
While some Costco members will never turn their backs on the food court, Sam's Clubbers also enjoy food court perks of their own. Often, they are privy to secret menu items. Additionally, for those that like to sip and shop, Sam's Club has a superior fountain drink rotation that includes exclusive store specialties, like the Berry Lime Mountain Dew.
Additionally, for those with a Sam's Club Plus Membership, they can enjoy free curbside pickup – something Costco hasn't offered since 2021.
Lastly, Sam's Club has stepped up its technology game from Costco's old-fashioned method of checking receipts at the door. The warehouse has offered Scan & Go technology in 2016, allowing customers to shop contact-free by scanning the items in their cart, paying online, and simply showing their digital receipt at the door on the way out.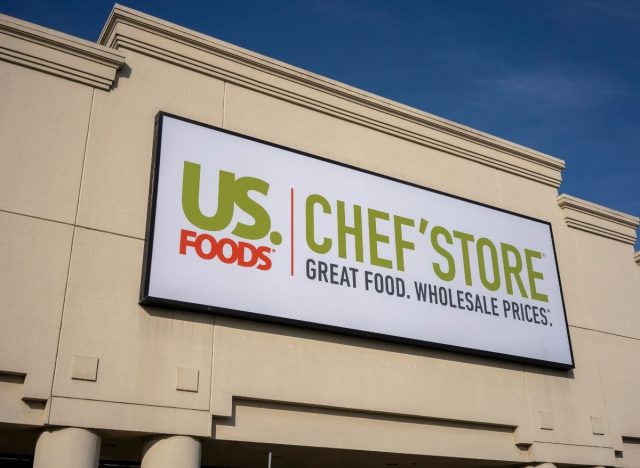 For those that go to Costco mainly for buying bulk food at a discounted price, US Foods CHEF'STORE may be the alternative you didn't know you needed.
With 83 warehouses in 13 states, US Foods CHEF'STORE has been expanding across the U.S. recently. In the past, the company has mainly appealed to those in the foodservice industry, but many home chefs are finding they love the shopping at the store for its selection, bulk items, and discounted groceries as well.
The warehouses feature a selection of fresh meat, produce, seafood, dairy, deli, baking, restaurant essentials, and janitorial supplies. While it doesn't carry electronics, home goods, and pharmacy supplies that Costco does, US Foods CHEF'STORE also doesn't require a membership fee.
Additionally, because US Foods CHEF'STORE isn't as popular as Costco, you may not have to contend with busy parking lots and overcrowded warehouses like many stores deal with at peak times.
Shoppers have reported loving the discounted spices, cooking supplies, and herbs they've found at their local US Foods CHEF'STORE. And for those uncomfortable with the 8.5% membership fee increase that is rumored to be put into place at Costco later this year, a change might make perfect sense.
There are a lot of similarities between Costco and BJ's Wholesale Club. There are some key differences, however, that have caused members to become die-hard fans of one or the other.
While both offer memberships and wholesale shopping at discounted prices, BJ's accepts manufacturers' coupons, while Costco does not. So far, it is the only club to do so.
This means that shoppers can use brand name coupons, like those for Cheerios and Nature Valley, and save even more at the register. In fact, the company even encourages it.
Additionally, for those who like selection – BJ's has the biggest. The wholesale club offers about 7,000 products, according to a 2017 earnings call, which is about double that of Costco or Sam's Club. While it's still well below what is available at Walmart or Target, it's the highest of any other membership club.6254a4d1642c605c54bf1cab17d50f1e
While there are some obvious drawbacks – including a lack of a food court (having a Dunkin Donuts Kiosk instead) and fewer locations – BJ's may be the right choice for some who love couponing and having a wider selection.
Walmart isn't about to be outdone when it comes to savings, which is the company's main claim to fame. In an effort to compete with Costco, the retail giant launched the Walmart+ membership program in 2020.
The program costs shoppers $98 a year or $12.95 a month and includes a 15-day free trial period. It offers free delivery on up to 180,000 items (both groceries and products), as well free next-day delivery on any items shipped by Walmart.
Additionally, Walmart+ includes extra savings on top of its already "everyday low prices." The membership includes select prescriptions for free and 85% off most other prescriptions.
For those that love Black Friday, Walmart+ includes early access to deals plus in-demand items like PlayStation and Xbox releases.
While die-hard Costco members may never want to give up their favorite things like the food courtcafé or bakery, according to a survey conducted by GOBankingRates, most customers do prefer Walmart's online shopping experience to Costco's. With the Walmart+ membership featuring a heavy online presence and delivery perks, it could be worth the transition for those weary of Costco's busy warehouses, "outdated" online presence, and long lines.
As another added bonus, Walmart has launched even more incentives by including an extra "per gallon" discount on gas. The company has included a $0.10 off per gallon for Walmart+ members available at Walmart and Sam's Club-brand gas stations, as well as 12,000 other Exxon and Mobil gas stations across the country.
While Costco also has discounted gas at select warehouses and offers a cashback incentive with its credit card for gas purchases, Walmart+ does look enticing for its availability and discount per gallon.
There are some people who go to both— and they are noticing this big problem in parking lots.
Amber Lake
Amber Lake is a staff writer at Eat This, Not That! and has a degree in journalism from UNF in Jacksonville, Florida.
Read more about Amber