6 Fast-Food Chains Disrupted By Major Operational Issues Right Now
You're likely to experience setbacks to your order at these restaurants.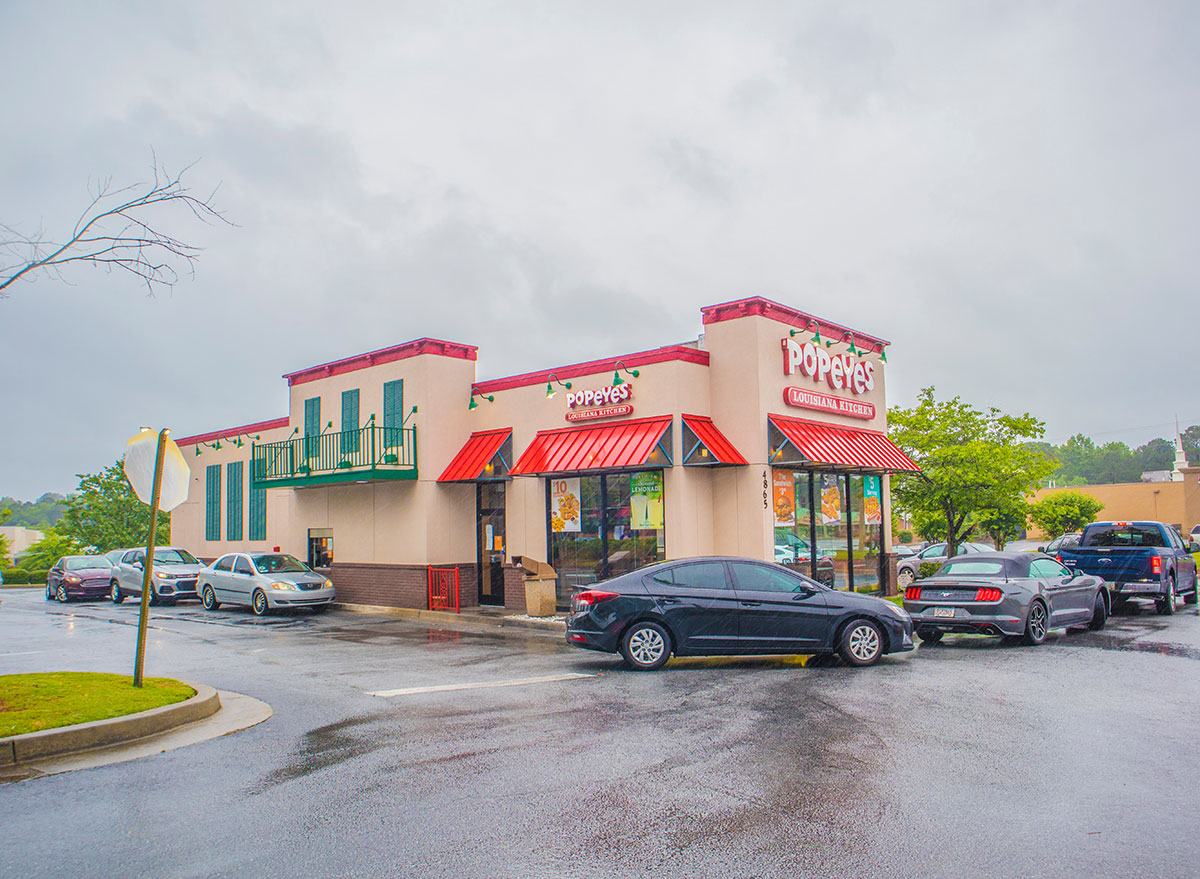 The restaurant industry as a whole is suffering from severe understaffing, but some fast-food chains have fared much worse than others. Big names like McDonald's and Popeyes have had to alter their hours of operation while some brands are feeling the effects of staffing shortages on their recent earnings.
Add to that an ongoing disruption in the ingredient supply chain, and you're likely to experience setbacks to your order at the following fast-food chains.
For more, check out 9 Fast-Food Chains That Are Phasing Out Dining Rooms.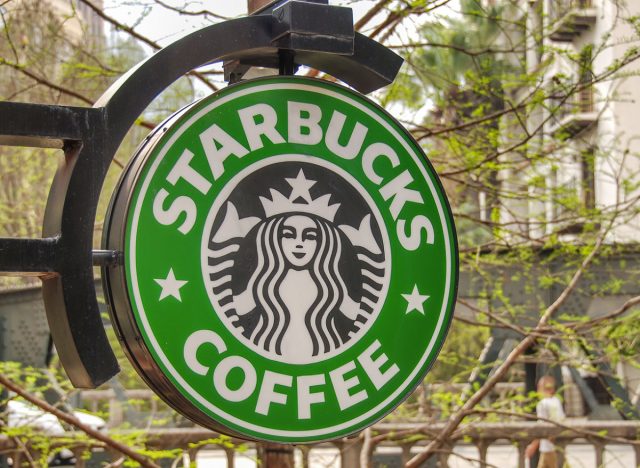 If you've ordered from Starbucks lately, you've likely noticed it isn't all smooth sailing at America's largest coffee chain. The company has been struggling with a significant number of ingredient shortages and operational issues, many of which are related to understaffing as well as glitches on its mobile app. According to the latest reports, inaccurate orders, delayed fulfillment times, and even issues with refunds are all hurdles customers have regularly been encountering with the chain's mobile app.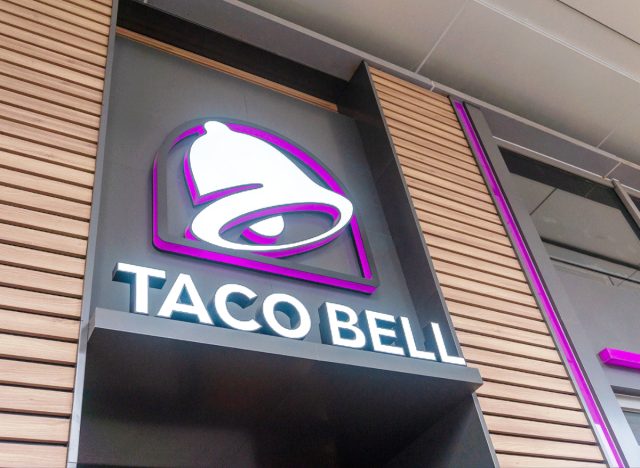 Taco Bell has been struggling with ingredient shortages for a good part of the year. During the summer months, the company acknowledged they were experiencing supply chain troubles, and customers took to social media to report their local restaurants were out of everything from chicken and beef to hot sauce and 10-inch tortillas.
Several months later the chain still seems to be unable to fulfill orders as expected, at least at some of its locations. A recent Reddit thread provides anecdotal evidence that Taco Bell still isn't fully back on track when it comes to its supply chain. The original post shows a sign put up at an unidentified Taco Bell that says the store is out of pretty much everything: nacho cheese, tacos, crunchwraps, cinnabons, quesadillas, and burritos. Other users have chimed in with comments about similar experiences at their local joints.
According to its latest earnings report, Jack In the Box has had to limit hours of operation at its restaurants due to staffing shortages that have been plaguing the chain for months. According to the company's executives, the understaffing woes have particularly affected the restaurants' late-night hours, which are now shorter. The issues have not only been a nuisance to customers but have also affected the chain's bottom line—its company-run locations have seen a 4.4% decline in same-store sales as a result.6254a4d1642c605c54bf1cab17d50f1e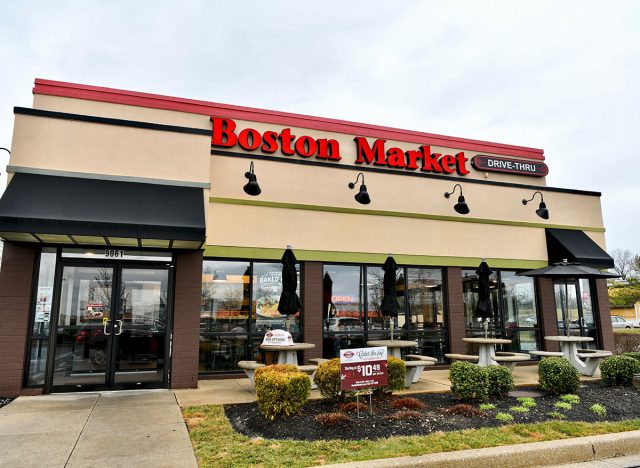 Boston Market has been on a downward popularity spiral before the pandemic even hit (its sales were down by 24.1% in 2020, 10% in 2019, and 1.3% in 2018), and although the company announced a comeback under new ownership this year, it now seems to be struggling with debilitating staffing shortages.
Its understaffing problems came to a head at one of its California locations this weekend, when customers attempting to pick up their preordered Thanksgiving meals came upon a shuttered restaurant. "No employees showing up today… we are unable to fulfill the orders! We are sorry!" read the sign posted on the front door, according to TODAY.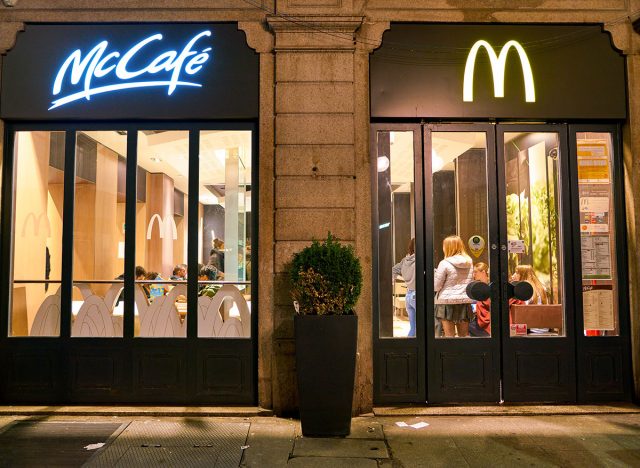 McDonald's is among the chains feeling a major impact of a tight labor market. On a recent third quarter earnings call, CEO Chris Kempczinski said the chain's operations are affected in several ways as a result: the hours of operation are shorter at its restaurants and the service is taking a bit longer.
"We might be dialing back late night for example from what we would ordinarily be doing," he said. "It's also putting some pressure around speed of service, where we are down a little bit on speed of service over the last year-to-date and [what] we did in the last quarter."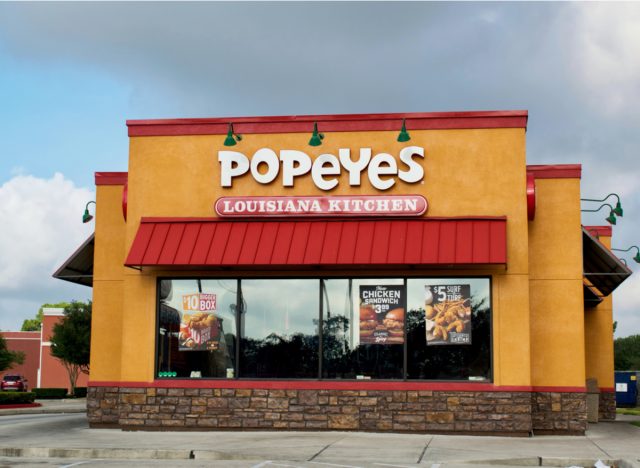 The story is similar over at Popeyes, where you'll likely find your local restaurant shuttered earlier in the day than usual. Almost half of the chain's locations are currently operating under "reduced service modes," which means that their dining rooms and sometimes even drive-thrus are closed for business, and their late-night hours are reduced. Moreover, the chain has had to look into diversifying its distribution network after an understaffed distribution center in the Northeast affected the food supply at some 10% of Popeyes restaurants in the area.
For more, check out the 108 Most Popular Sodas Ranked By How Toxic They Are.
Mura Dominko
Mura is ETNT's Executive Editor, leading the coverage of America's favorite restaurant chains, grocery stores, and viral food moments.
Read more about Mura