Foods You Should Be Eating Every Day, According to the USDA
Follow these simple guidelines and you'll find yourself with a nutritious meal every time!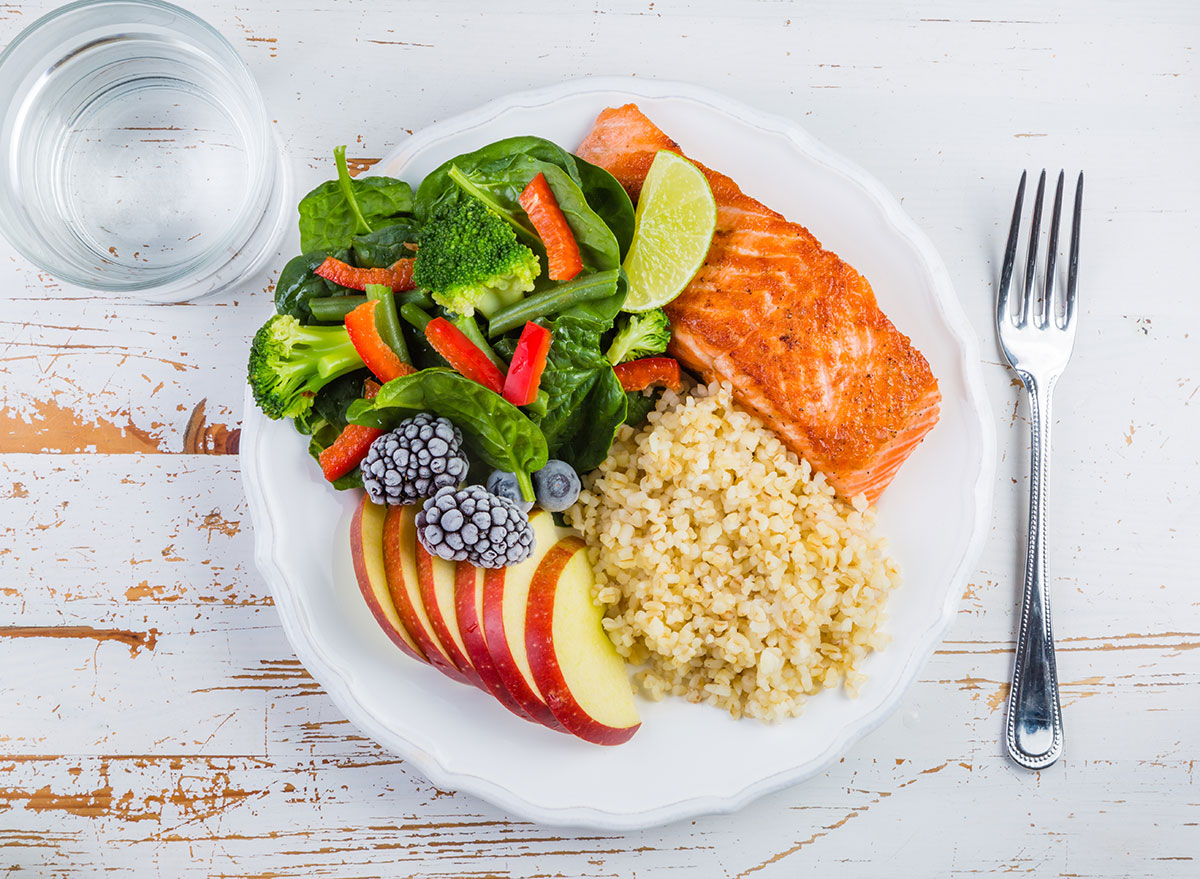 Don't worry, we're not going to tell you to eat abstract superfoods every single day. In fact, the foods you should be eating every day are actually foods you're quite familiar with, thanks to the easy nutritional guidelines set up by the USDA.
According to the MyPlate guidelines, a set of guidelines released by the USDA for proper nutritional health, there are five food groups that everyone should focus on. By setting up your "plate" with these items, you should always have a nutritious meal on your hands.
Plus, by eating foods out of these five food groups, you are getting a healthy amount of the nutrients needed for your body throughout the day. On the USDA's website, they state that "each food group includes a variety of foods that are similar in nutritional makeup, and each group plays an important role in an overall healthy eating pattern. Some of the food groups are broken down further into subgroups to emphasize foods that are particularly good sources of certain vitamins and minerals."
Here are the five foods you should be eating every day, and for more healthy tips, be sure to check out our list of The 7 Healthiest Foods to Eat Right Now.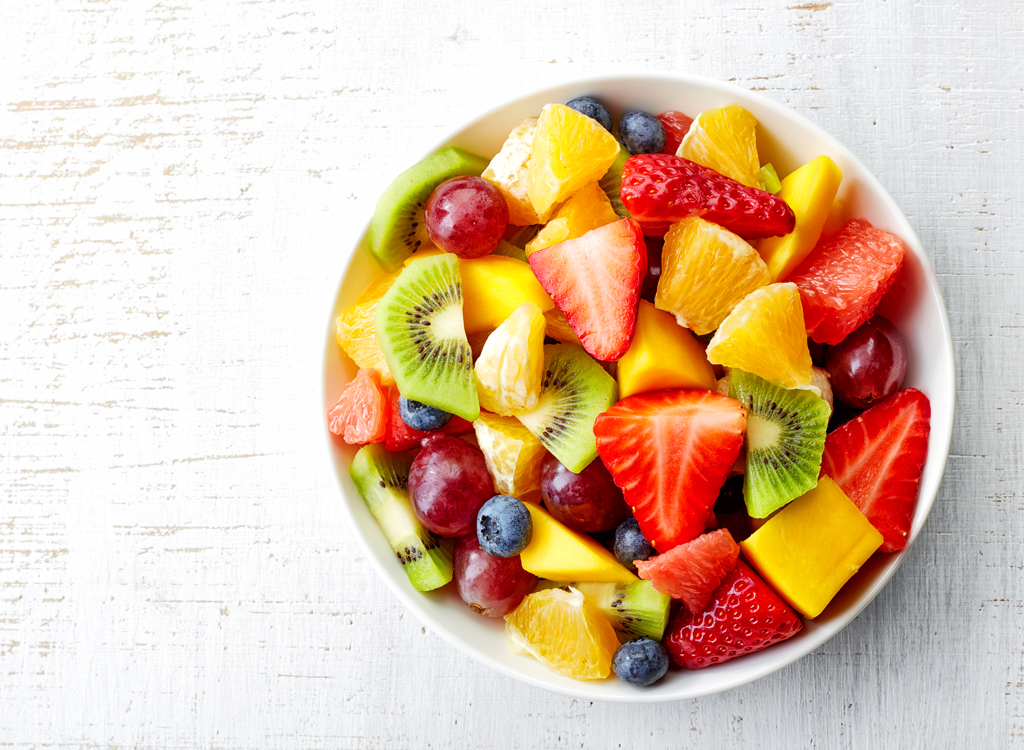 Not only are fruits full of fiber, but they have natural sugars in them (fructose) that make fruits a delicious sweet treat to add to any meal. The USDA recommends consuming whole fruits such as:
Apples
Bananas
Oranges
Pears
Peaches
Grapes
Watermelon
Cantaloupe
Pomegranate
Strawberries
Pineapple
Mango
Raisins
Grapefruit
Cherries
You can even enjoy them in a smoothie by using one of our 27 Best Immune-Boosting Smoothie Recipes!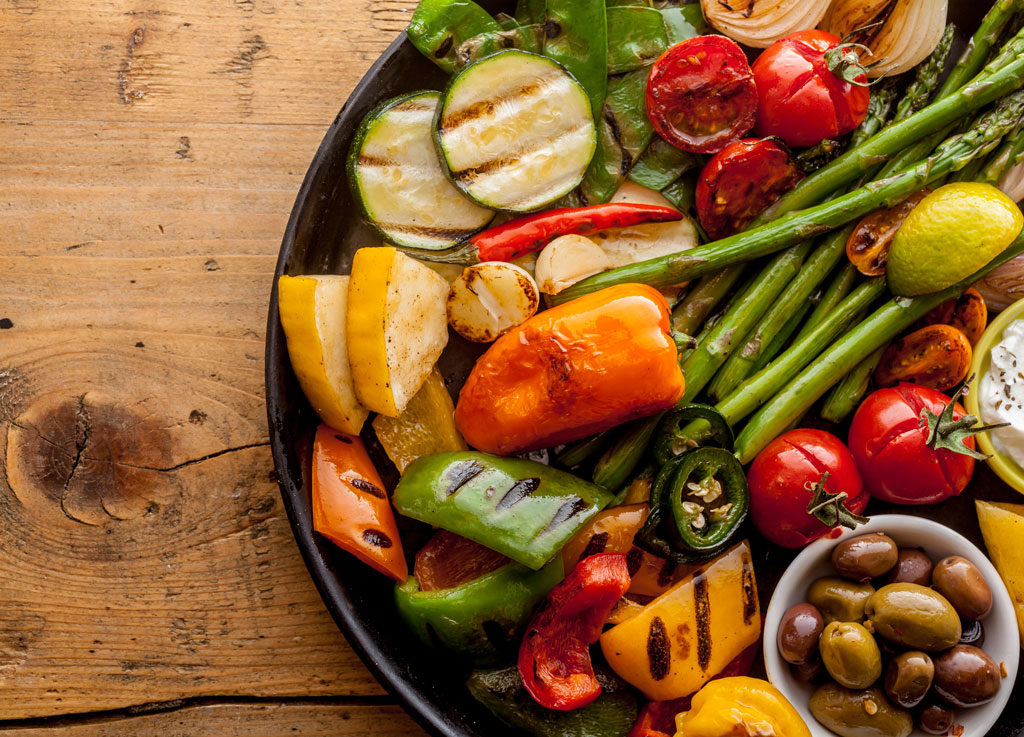 Vegetables are an easy way to fill up your meal without adding too many calories. Plus, they can come in all different forms! There are five different groups of vegetables you can choose from, including:
Dark green vegetables: Broccoli, collard greens, spinach, romaine, etc.
Red and orange vegetables: Carrots, red peppers, tomatoes, sweet potatoes, etc.
Beans and peas (also considered protein!): Kidney beans, black beans, chickpeas, split peas, lentils
Starchy vegetables: White potatoes, corn, green peas, etc.
Miscellaneous: Mushrooms, summer squash, iceberg lettuce, avocado, etc.
Here are 9 Warning Signs You're Not Eating Enough Vegetables.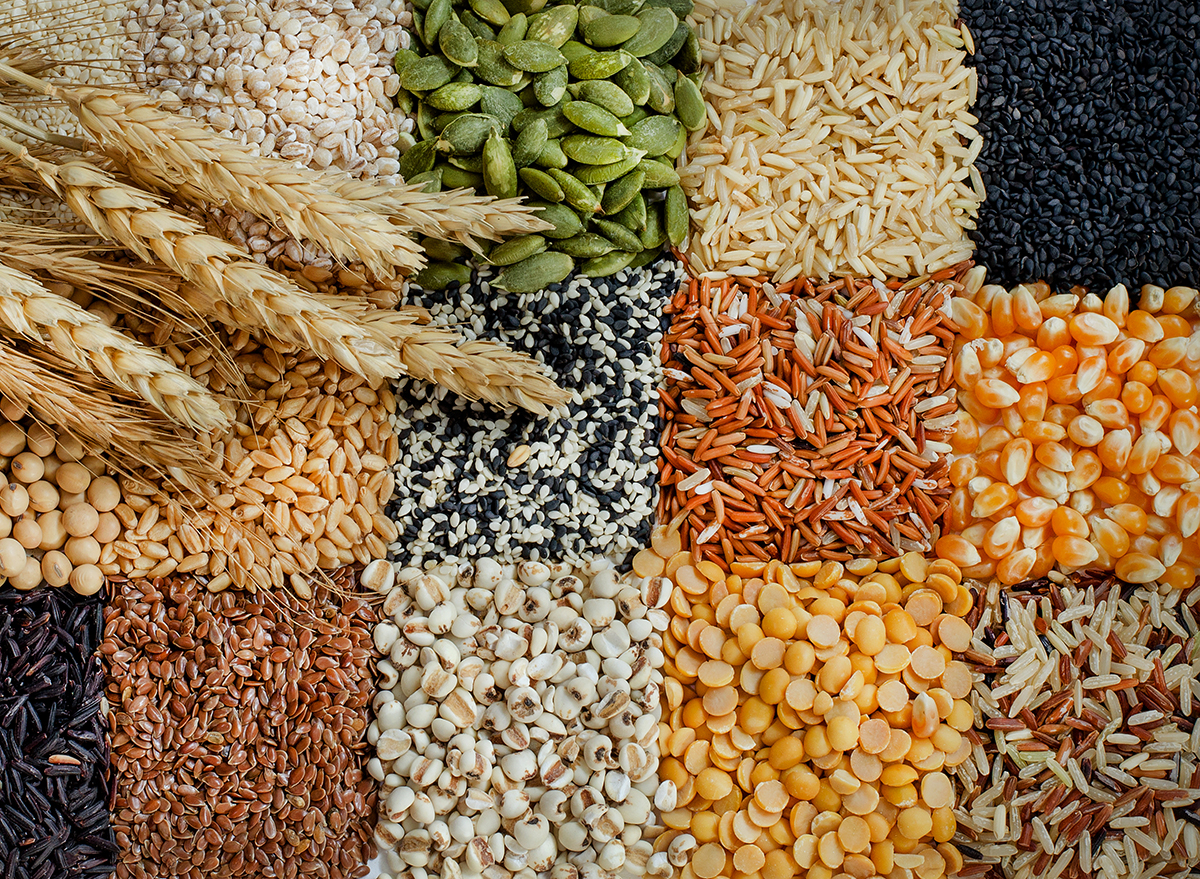 Contrary to popular belief, it's actually good to have carbs in your diet—especially the grains that haven't been stripped of their nutrients—including fiber and keep you feeling fuller for longer. Some of the best grains to put on your plate include:
Whole-wheat bread
Brown rice
Popcorn
Oatmeal
Whole-wheat pasta
Quinoa
And many more, like these 24 Best Healthy Carbs To Eat For Weight Loss.6254a4d1642c605c54bf1cab17d50f1e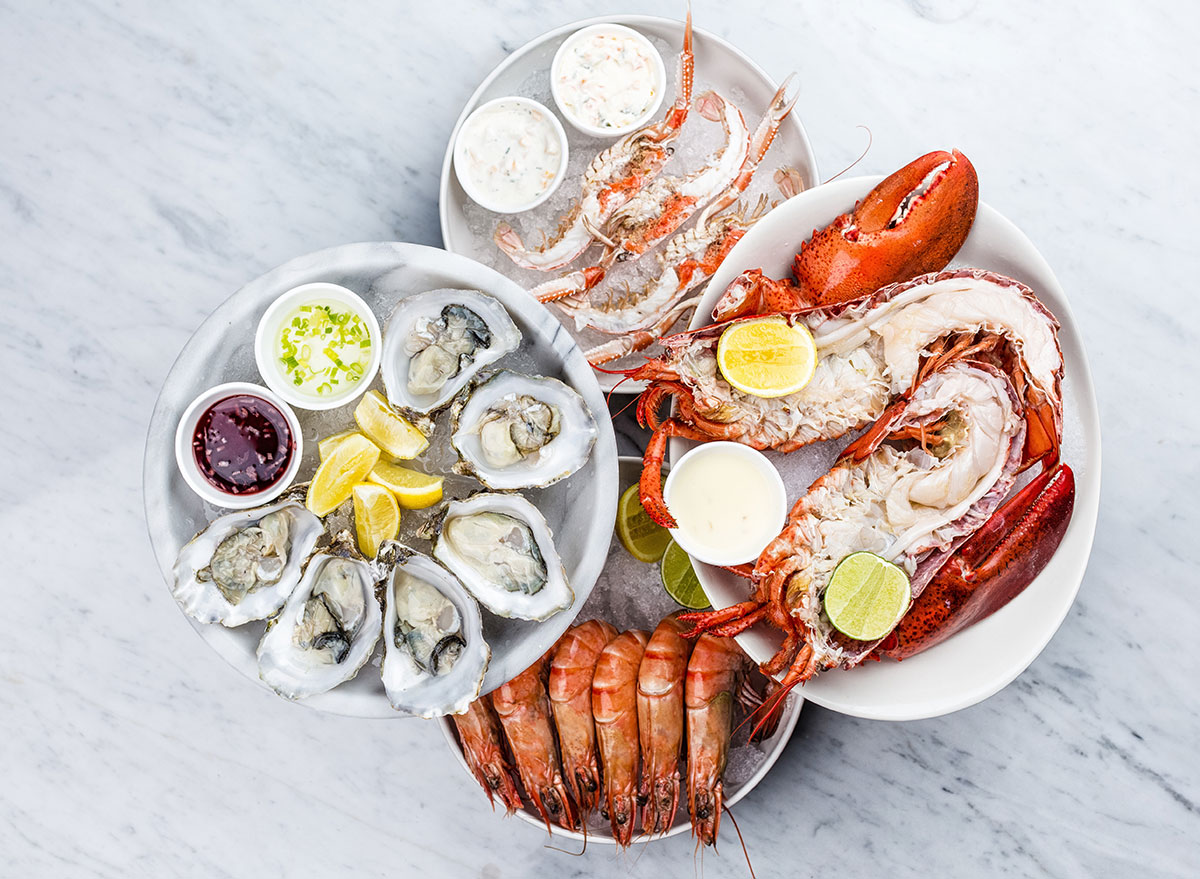 Not only is protein essential in a diet to help you feel full, but it's also good to consume for your overall muscle health and metabolism. Some of the best proteins to put on your plate include:
Seafood: Salmon, tuna, trout, tilapia, sardines, herring, mackerel, shrimp, crab, oysters, mussels, etc.
Meat & Poultry: Beef, chicken, turkey, pork, eggs, etc.
Plant-based: Nuts, nut butter, seeds, soy products, etc.
We especially love these Best Forms of Lean Protein You Can Eat.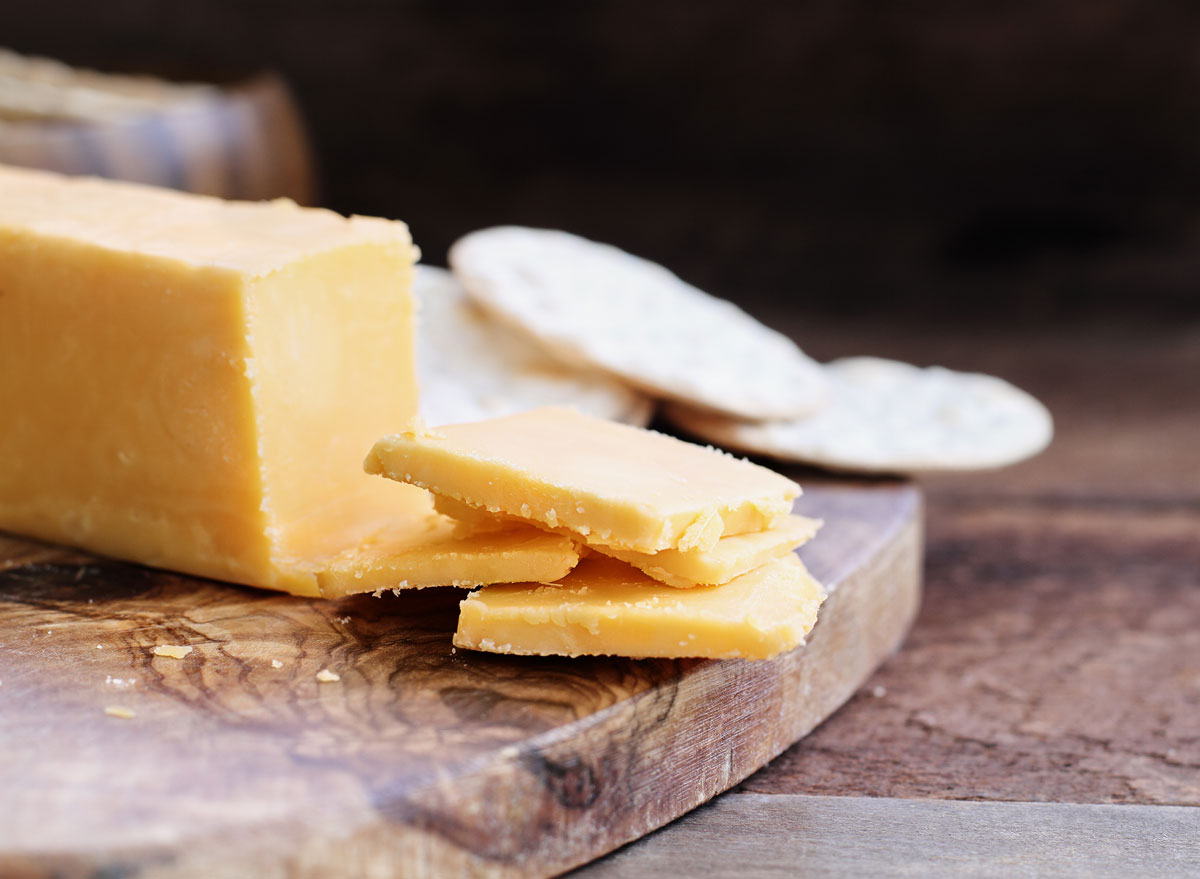 Lastly, dairy products can serve as an extra source of protein in your diet and fat, which are both helpful for making you feel full after your meal. While dairy isn't included in the four groups on the MyPlate guidelines, it is in a separate smaller "bowl" on the side, and something to continue consuming in moderation. Some of the best dairy products include:
Milk
Yogurt
Keifer
Cheese
Cottage cheese
Calcium-Fortified Soymilk
Get even more healthy tips straight to your inbox by signing up for our newsletter!