The Unhealthiest Costco Food Court Orders, Say Dietitians
Sorry, but Costco's food court is a carbohydrate bomb.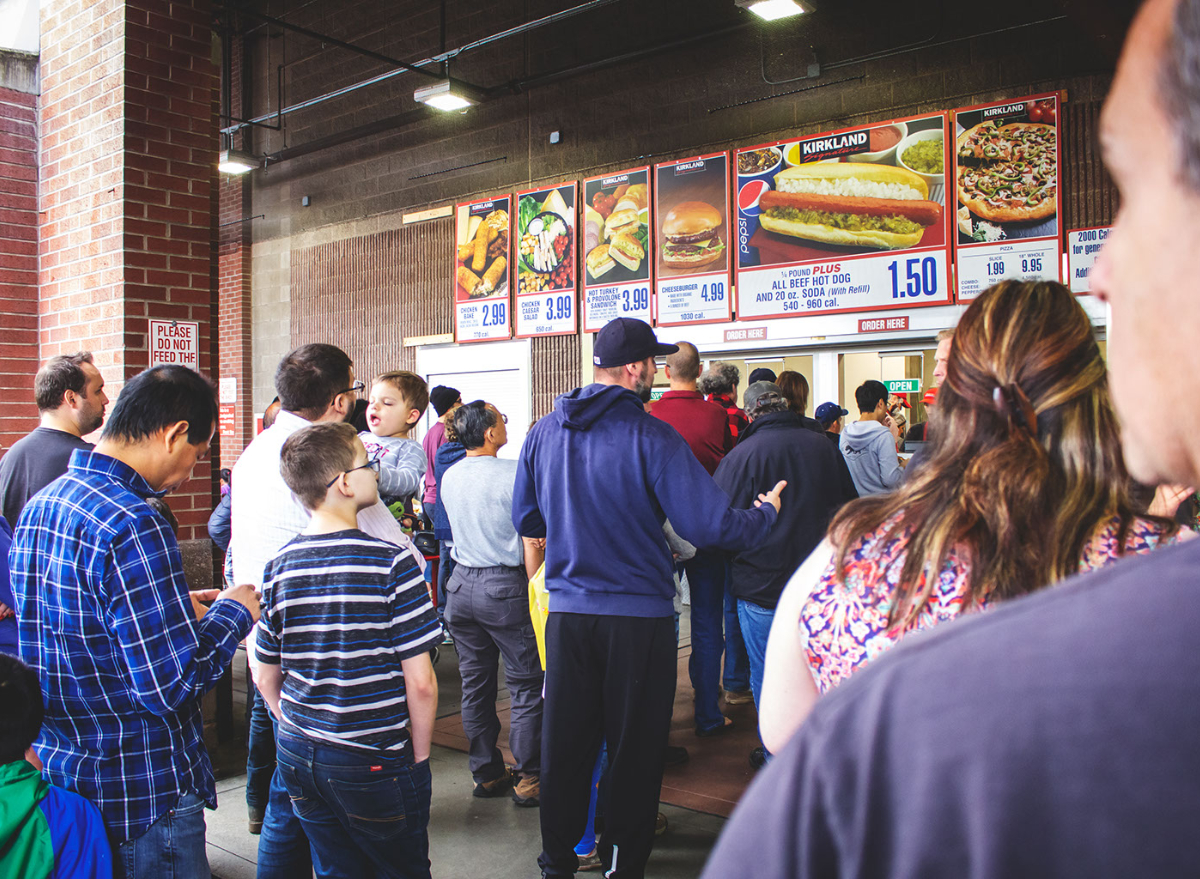 Though it seems like no Costco trip is complete without a trip to the food court, perhaps it's time to change that habit. This beloved section doesn't have a huge selection on the menu, but each item is delicious and comforting. It includes favorites like the Very Berry Sundae, hot dogs, and soft-serve yogurt.
Not only are all these items delicious, but the after-shopping stop is appealing because of the prices. These days, there aren't many places where you can get a meal for just a few dollars—but you can at Costco.
It can be tempting to grab a cheap slice of pizza and a giant soda whenever you're on your way out of the warehouse for this very reason, but we spoke with some nutrition experts and they have some thoughts on these choices. Here are the unhealthiest items you should avoid at the Costco food court (plus a great alternative when you're famished from a big warehouse run!).
Related: Costco Is Making Changes to Its Unpopular App
Pepperoni Pizza
As delicious as Costco's pepperoni pizza is, it's really unhealthy. Dr. Amy Lee, head of nutrition for Nucific, says the most notable concern—among the cheese, pepperoni, and thick crust—is actually the size. The pizza slices are massive "but are sold for one person to eat in a single sitting."
She suggests that two people split a slice so you can still enjoy it without going overboard on sodium and carbs.
Churros
The Costco churros have a lot—and we mean a lot—of sugar and carbs. "They contain pure sugar and refined carbs, so you're basically eating refined flour and sugar," Dr. Lee points out.6254a4d1642c605c54bf1cab17d50f1e
Though tasty, the churros are best enjoyed only on occasion rather than on every trip to the beloved warehouse. Just like the pizza, though, you could also share with a friend or family member so you aren't ingesting too many carbs at once.
Related: To get all the latest Costco news delivered right to your email inbox every day, sign up for our newsletter!
Hot Turkey and Provolone Sandwich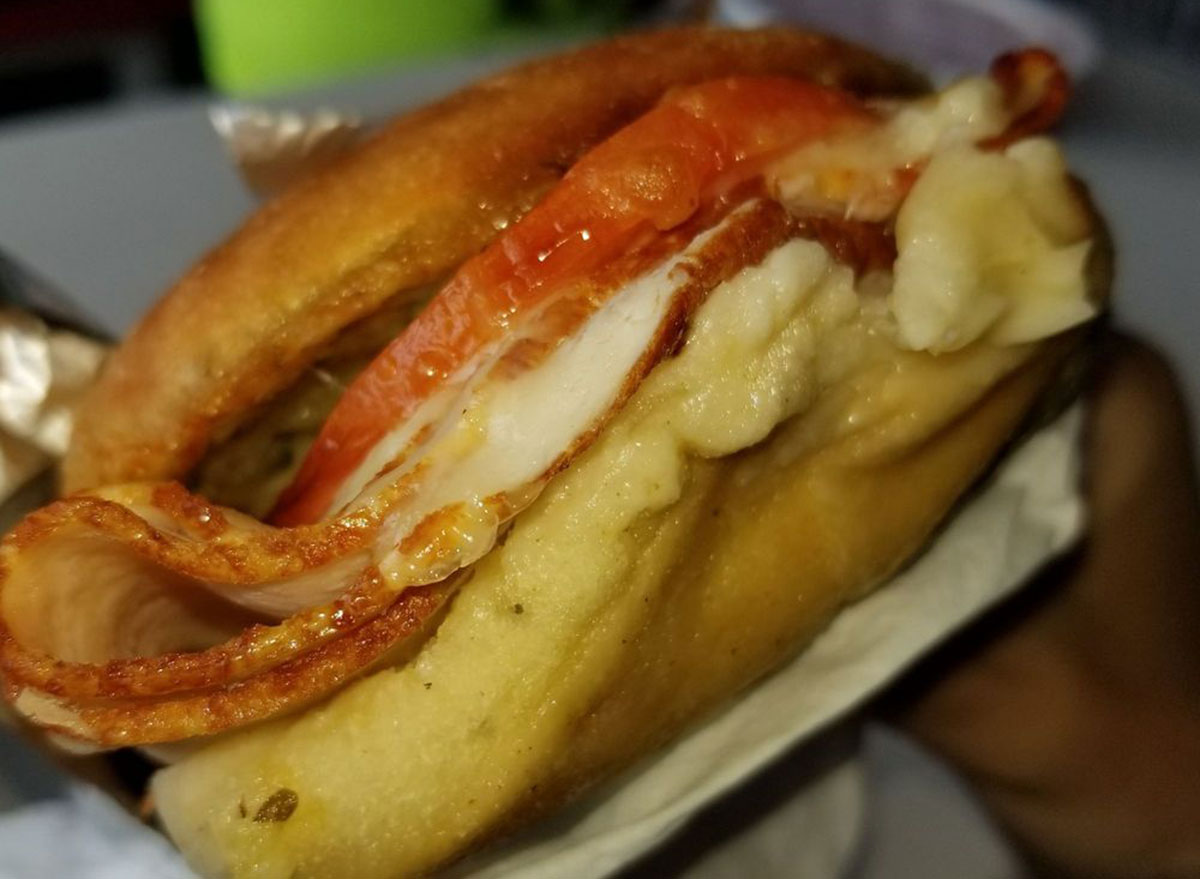 Trista Best, RD, Balance One Supplements, specifically calls out this Costco food court item because it's one many people probably think is healthy—but think again. "
This sandwich sounds like a healthy meal at 740 calories, but when you weigh the fat, carbohydrates, and protein content, you realize most of these calories are coming from fat—310 to be exact," she says. "This popular sandwich has 49 grams of carbs and only 2 of those are from dietary fiber."
She goes on to add that that means it could cause a spike in glucose and an "inevitable crash" leading to hunger and possibly overeating.
Related: The Costco Food Court Has a New Treat but You Can Only Get It Here
Bottomless Soda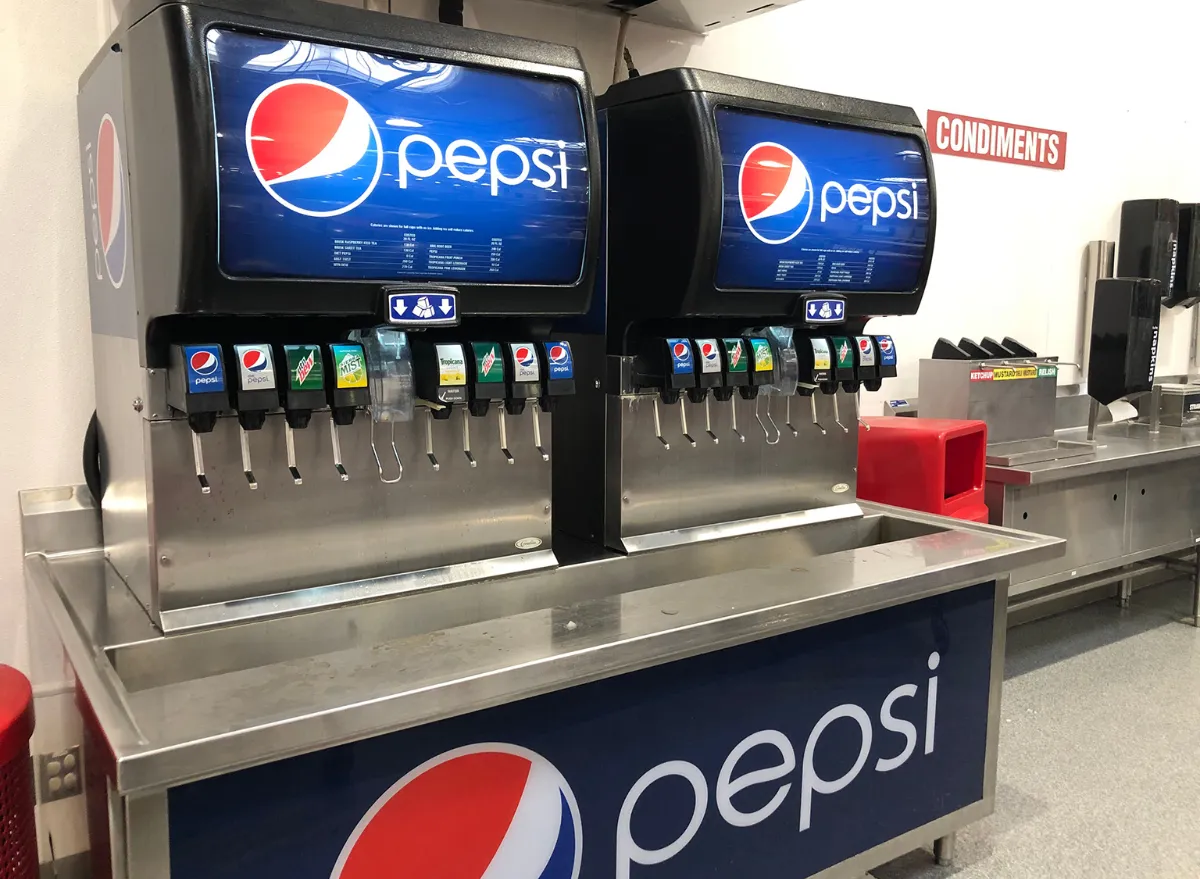 It's one thing to have soda, which is chock-full of sugar, but it's a whole other ballgame to get a soda with free refills at the Costco food court and fill it up multiple times.
The sugar adds up quickly—the cup is 20 ounces, and a 12-ounce can of Coca-Cola is 39 grams of sugar. The American Heart Association recommends people have no more than 100 grams of added sugar in a day, and a refillable soda is going to throw a giant wrench into that.
A Healthier Alternative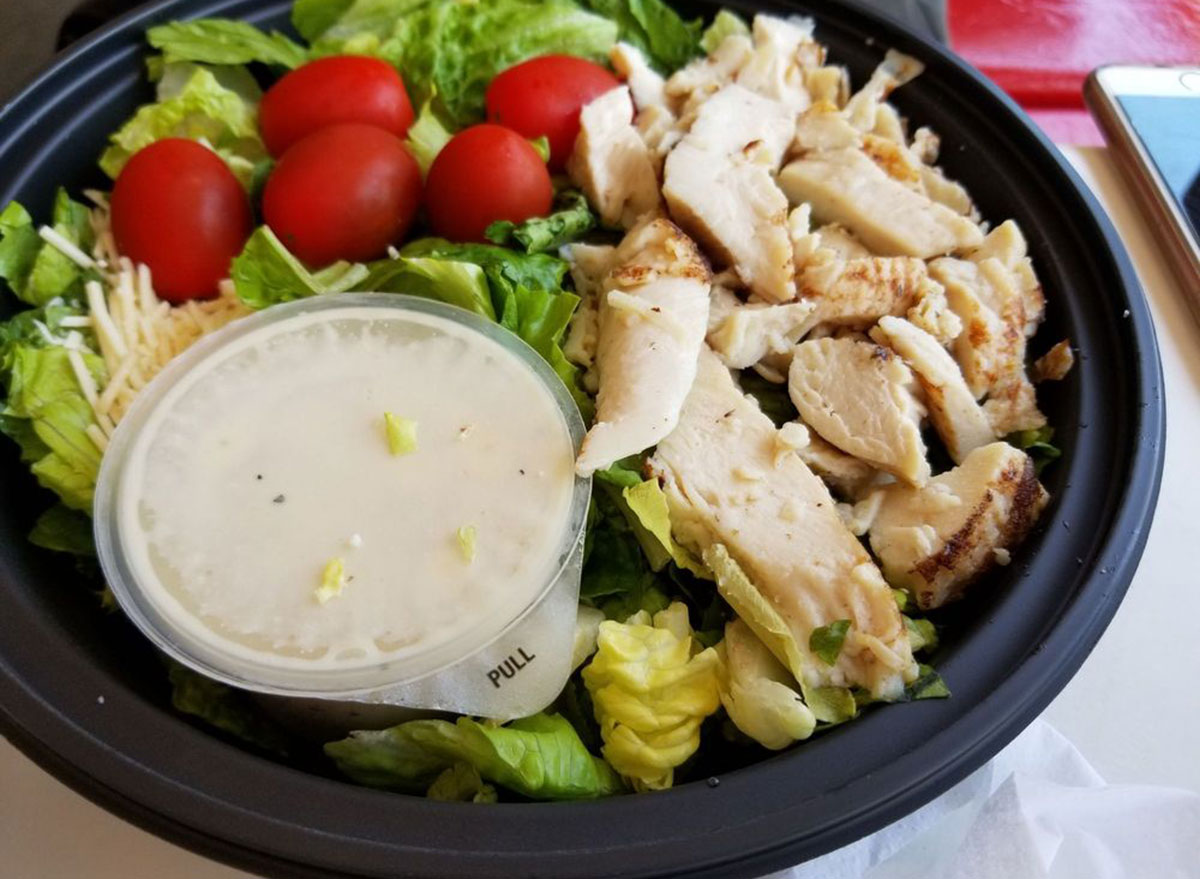 It's probably not surprising that both Dr. Lee and Best recommend grabbing the chicken Caesar salad from the food court. This is a much healthier option than anything else on the menu, and Best even pointed out that you could remove some of the cheese and dressing to make it even healthier.
With that being said, though, the best advice is to enjoy your food court options in moderation. This way you can still eat your favorites and not feel deprived without going overboard on calories, carbs, and sugar for the day.
For more info about what's happening at the Costco warehouse in your neighborhood, read these next:
Costco Just Made This Move to Address Current Grocery Shortages
Hedy Phillips
Hedy is a freelance writer with years of experience covering buzzy food trends, wellness, and weight loss.
Read more about Hedy