This Once-Popular Burger Chain Continues Its Losing Streak
After narrowly avoiding bankruptcy, the chain is still hemorrhaging revenue.
After narrowly escaping bankruptcy this year, the burger and milkshake brand Steak 'n Shake continues to struggle.
According to its latest earnings report, the company has seen a major loss in revenue in its third quarter of this year but said this was expected. After all, the chain is undergoing a major restructuring of operations, which will completely change the core of its brand. Soon, the dining rooms and table service most customers know it for will be completely gone in favor of a quick-service model.
Here's what's happening at Steak 'n Shake and why the chain's future still seems uncertain. For more, check out 5 Major Fast-Food Chains Falling Out of Favor With Customers.
Steak 'n Shake almost went bankrupt this year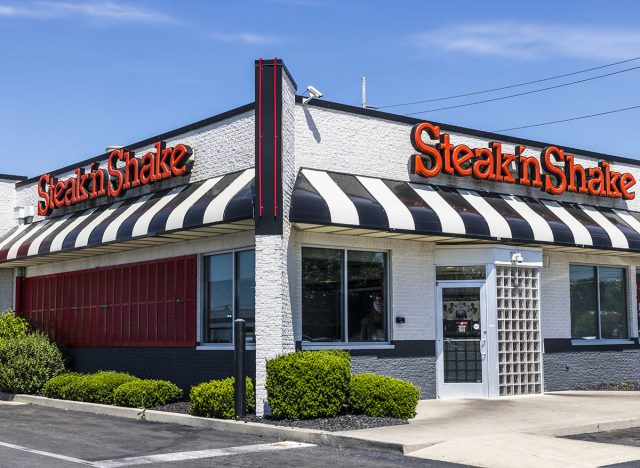 After years of struggling with declining popularity and a restructuring of its operations, Steak 'n Shake announced early this year that it may be heading for bankruptcy. The chain ended up avoiding the Chapter 11 filing by repaying $153 million to its debtors and declaring itself "debt-free" in February—but legal drama has followed it since.6254a4d1642c605c54bf1cab17d50f1e
Just as soon as it announced settling the remainder of the debt, one of the chain's creditors took issue with this proclamation. Wilmington Trust, National Association sued Steak 'n Shake in April, saying that it still owed them $8.3 million and was most certainly not debt-free as claimed. It was only the latest development in the chain's recent history fraught with legal drama.
Most recent report shows a further decline in revenue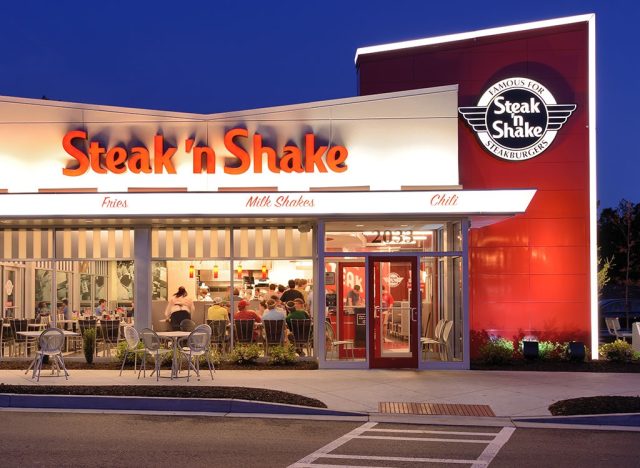 Unfortunately, the chain continues on a downward financial spiral. Its third quarter results show a 27% decline in revenue compared to the same time last year—yes, the chain is doing even worse than it was during the height of the pandemic.
However, to put it into context, a big contributor to these losses is the Steak 'n Shakes major shift in strategy, which is causing it to shutter locations and transfer the ownership of its company-operated locations to its franchisees. So while customers may be abandoning the brand due to complaints about food and customer service, the chain is also anticipating its operational transition to continue negatively affecting its revenue for some time.
The chain has lost a large number of locations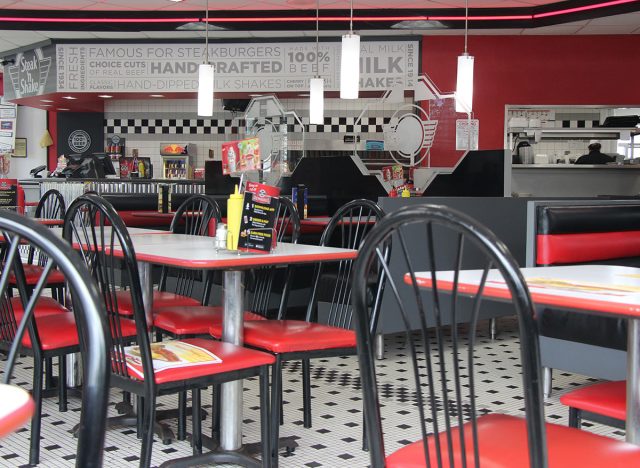 Steak 'n Shake has been on a shrinking streak since 2018. In fact, earlier this year it was reported that it lost about 12% of its 550 nationwide locations.
The most recent filing shows that the trend continues. Steak 'n Shake shuttered an additional 16 stores between January and the end of September this year, while its corporate-owned store count, which brings in higher revenue, continues to shrink in favor of franchisee-owned restaurants.
Steak 'n Shake is reinventing itself to survive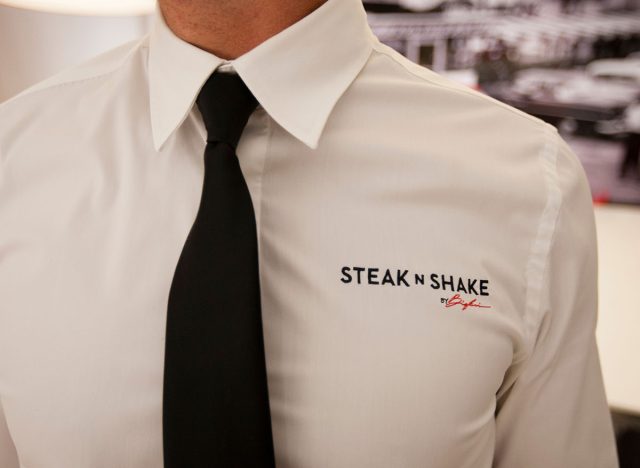 And herein lies one of the major transitions the chain has started on as early as 2018. Parent company Biglari Holdings want to make the burger chain mostly franchisee-owned and is selling off its locations to existing franchise partners for $10,000 and a 50% profit share.
But maybe the biggest change customers who have known the 87-year-old chain for decades is that it is shifting away from the dine-in setup it was known for. That's right, Steak 'n Shake is doing away with large dining rooms and transitioning into a quick-service chain that relies mostly on self-service and off-premise sales.
Before COVID even started, the chain began restructuring its locations to function without servers and even attendants behind counters. Instead, customers can now place orders through self-serve kiosks for pickup. The chain was forced to reevaluate its table-service model which was losing money due to labor costs and efficiency.
However, the remodeling of its existing locations with these "advanced self-service" features is another uphill battle, which the company is spending millions of dollars to fund. In the first nine months of the year, Steak 'n Shake spent almost $30 million dollars on upgrading their locations.
For more, check out the 108 Most Popular Sodas Ranked By How Toxic They Are.
Mura Dominko
Mura is ETNT's Executive Editor, leading the coverage of America's favorite restaurant chains, grocery stores, and viral food moments.
Read more about Mura