Trader Joe's Is Releasing These 13 Spring Items Soon
And it's bringing new life to your shopping routine.
It's hard not to feel stuck and unimaginative during the seemingly endless months of snow, especially after running into supply chain issues and grocery price increases for the past year or so. But it's finally April, the sun is peeking out from behind rain clouds, and people are starting to emerge from hibernation into the hopeful beginnings of a new normal. If that's not enough to pull you out of your wintertime rut, Trader Joe's might be able to help.
In their "Spring Has Sprung at Trader Joe's" podcast episode, Tara Miller and Matt Sloan, Vice Presidents of Marketing at the neighborhood grocery store, share the new and returning products for shoppers to look out for in the next few weeks. Foodies will be pleased to see these 13 items on shelves the next time they visit—and some are only around for the season, so grab them quick!
Read the original article at Eat This, Not That!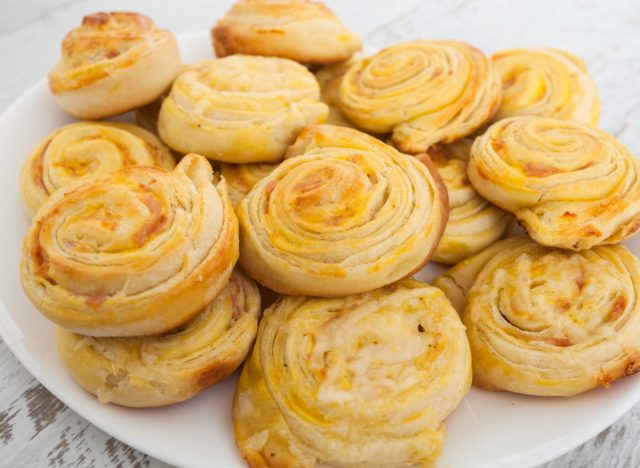 This brand-new frozen bakery item promises to be "the greatest cheese Danish you might ever have." The pastry rolls are sweet on the outside, creamy on the inside, with a hint of tartness. For a rich-tasting treat that you'll have a hard time resisting, look for their debut in the frozen section sometime in mid-April.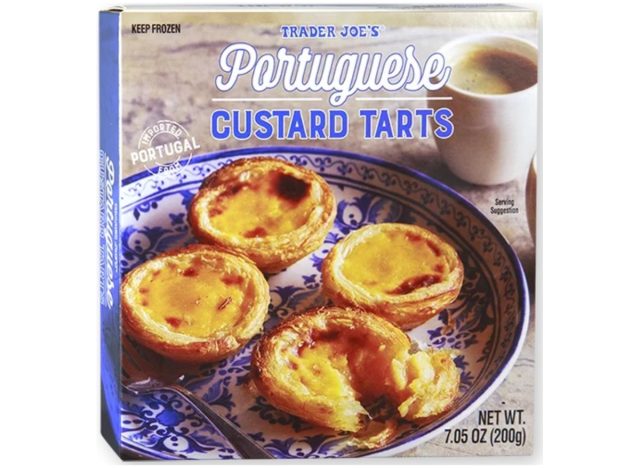 The Portuguese call this traditional dessert "pastel de nata," according to Sloan. The Trader Joe's version is a crispy, flaky open-faced pastry filled with lemony custard in the center and nestled in a mini pie tin. To give you a sense of how good these are, Sloan said his store had them last year, but they sold out before he could find them.
The box of four tarts may already be sitting in the frozen aisle of your local TJ's, ready to be warmed in the oven and devoured in a few bites.
When Life Gives You Lemons, Make Ice Cream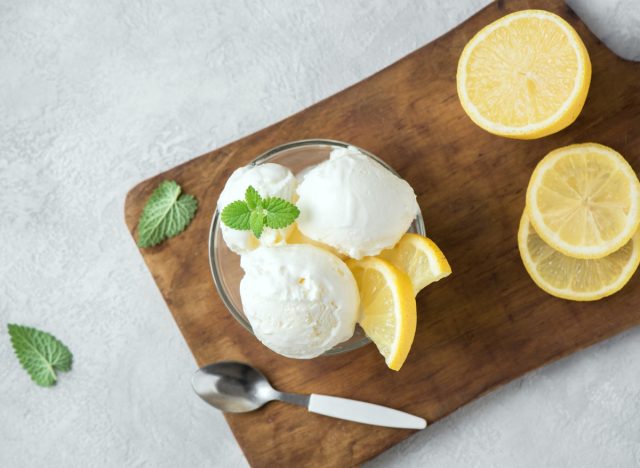 This is not your ordinary lemon gelato. The pint-sized tub contains a masterful blend of creamy, zesty lemon ice cream, zingy lemon curd swirl, and crunchy bits of shortbread cookie for your citrus-loving taste buds. Instagram reviewer @traderjoeslist posted the ice cream, generating lots of excitement from commenters. According to Miller, this one came out in late March, and it's a limited edition item, so you'll want to snag it before it sells out.
Ravioli with Ricotta and Lemon Zest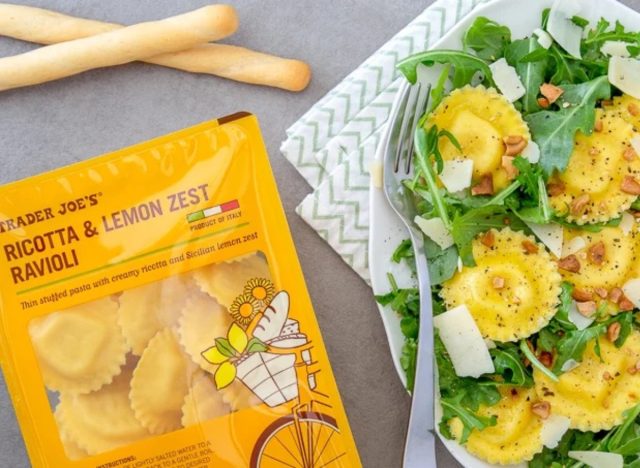 An oldie, but a goodie, this ravioli has been in Trader Joe's fans' lives on an on-again, off-again basis. But it's back this spring, shipped from Sicily to your nearest store. Miller and Sloan recommend adding a drizzle of olive oil and some fresh greens to the pasta to bring out the bright flavors of the lemon and lighten the richness of the cheese in this dish.
Trader Joe's Sour Cream & Onion Flavored Lentil & Rice Snacks Rings
For those who like a good sour cream and onion chip, this mouthful of a name describes a healthier (and gluten-free!) replacement. The new Funyun-esque snack is made with lentils and rice instead of corn or other starches and still delivers on flavor.
Instagrammer @traderjoesfoodreviews gave it a 9 out of 10 for the superb seasoning and satisfying crunch, and their followers agreed: add this to your cart on your next TJ's run.
Another hot-off-the-press munchie to accompany you as you wait out the winter cold, these Classic Cheese Crunchies Enhanced with Truffle bring an elegant element to your snacking routine. The original Cheese Crunchies look kind of like Cheetos, so think of this newest edition as the ritzier, more dressed-up version. A nice side for a charcuterie board.
Organic Poppy Seed Dressing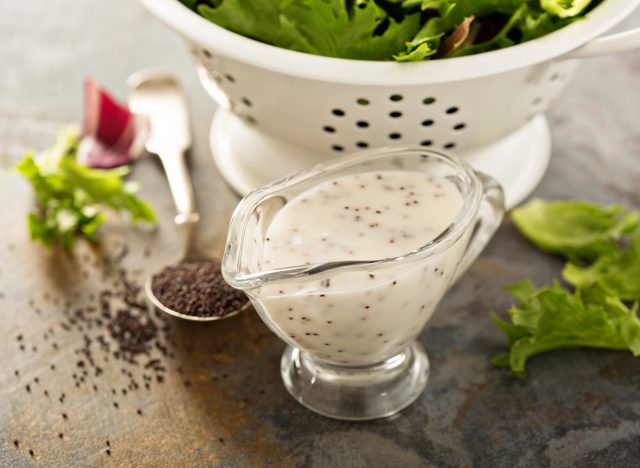 While Poppy Seed Dressing may be fairly ubiquitous at other grocery stores, Miller shares that this new April arrival to Trader Joe's is a bit late to the game because of all the time it took to find the right high-quality ingredients to produce it. Sloan recommended tossing this dressing over a salad with berries, peaches, or nectarines.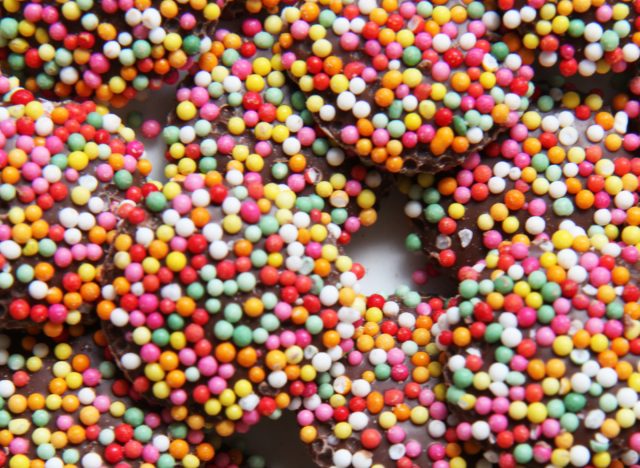 If you loved this one from last year, you're in for a treat. This time, the combo of yogurt-drizzled pretzels, sprinkle-coated nonpareils, Dark Chocolate Joe Joe's Cookie Bark, Butter Toffee Peanuts, and Milk Chocolate Peanut Butter Cups comes in a bright pastel-covered resealable bag—easier access to pick and choose your favorites!
One thing to note, according to Miller and Sloan: if you were a fan of the Butter Toffee Peanuts that came in their own canister, this might be your only opportunity to grab them after they were discontinued in 2020.
Pinks and Whites Dark Chocolate Bar
Another comeback is this decadent chocolate rectangle covered with pink and white cookies and accented with colorful sprinkles. Each bar of dark chocolate comes with three cookies laid in a playful arrangement.
Instagram fan @traderjoeslist posted about its return in mid-March. While some shoppers are rushing to add this to their list, others are put off by the long list of overly processed ingredients. Just something to note when you're deciding whether or not to finish the whole box in one sitting.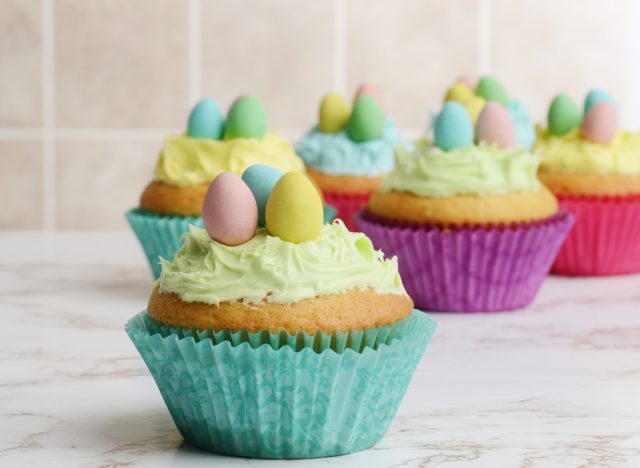 Once spring hits, it's Easter season on the shelves, so this do-it-yourself boxed mix comes just in time. Sloan called it "an egg hunt in cupcake form." Starting at the beginning of April, you can pick one up to bake scrumptious cupcakes and decorate them with green frosting and speckled chocolate-covered egg candies. Doesn't that sound too cute to eat?6254a4d1642c605c54bf1cab17d50f1e
Sparkling White Tea with Pomegranate Juice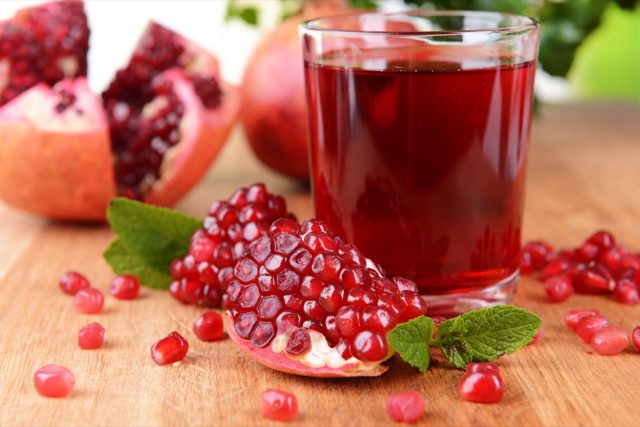 Trader Joe's has been on a roll with its offerings of sparkling refreshments. After releasing four-can boxes of Sparkling Green Tea with Pineapple and Sparkling Black Tea with Peach, this newest addition contains less caffeine than other teas and carries a "softer, subtle flavor," Sloan says on the podcast.
2020 Oak Knoll District Napa Valley Merlot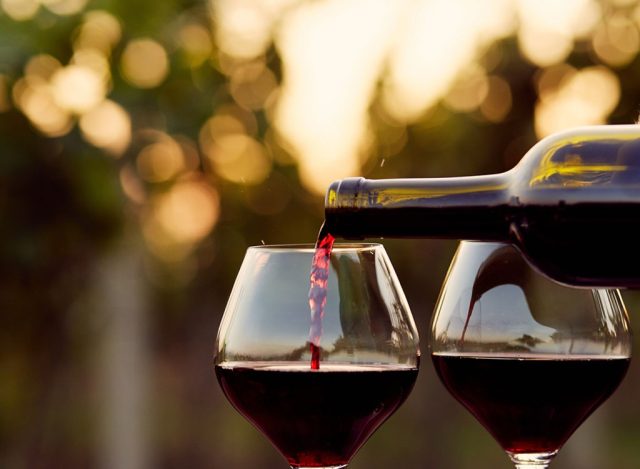 Landing under the Trader Joe's exclusive Reserve Label, Sloan highlights the merlot's origins as being from the floor of Napa Valley's southern end. He also adds that the area, Oak Knoll, is an American Viticultural Area (AVA), meaning that the region has the right climate and growing conditions for a certain caliber of grape, according to Wine Institute. In short, it's a certifiably high-quality bottle to bring to your next dinner party.
Reserve Label Edna Valley Pinot Noir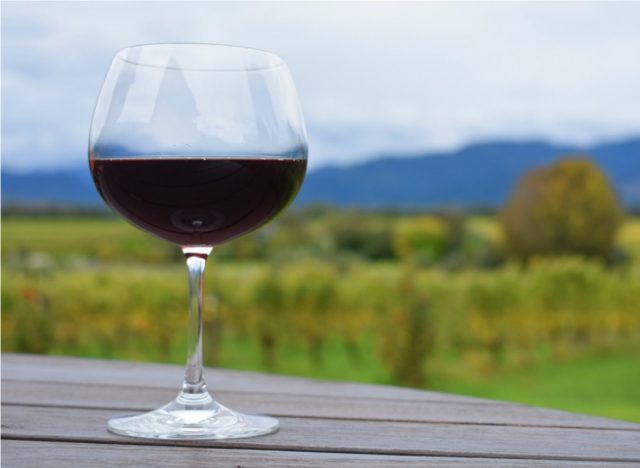 If you prefer your reds in pinot, consider another selection under the Reserve Label. Miller shares that Edna Valley is also an AVA.
"It's a really great place to grow Pinot Noir grapes because of the breezes coming off the coast, and they have warm days and cool nights," she says. "I think it's a nice sort of classic example of a California central coast Pinot Noir."
These aren't the only TJ's items to make headlines. Here's why Everyone Is Talking About These Cheap Trader Joe's Items.
Sarah Wong
Sarah studied at Northwestern University, where she received a bachelor's degree in computer science and experimented with mixing tech and journalism.
Read more about Sarah